Prattfolio Class Notes highlights Pratt alumni news and updates on work and life. Read on for the Fall 2022 issue's dispatches, and see below for guidelines on how to submit.
1950s
Dolores Heinze, Certificate, Costume Design '51, is now retired, but shared that she worked for 35 years as a sales representative in New Jersey, selling picture frames and representing many artists as well. She is still in touch with a few former customers and says, "I miss those days very much. Being in a different art gallery (or frame shop) every day is a wonderful job to have."
Stan Nitzky, BArch '55, writes that he has lived in Woodstock, New York, "where the festival wasn't, since 1977." He married his wife, Bette, in 1973, and they have two sons and three grandchildren. Nitzky worked as a project director for SLS Environetics, where he did projects for United Aircraft, Otis Elevator, Van Heusen, etc. Now he is retired and volunteers as a mentor for SCORE, which does free business counseling. He would enjoy hearing from friends from the classes of '54 and '55 and can be reached at 845-679-2123 and bsnitzky@gmail.com.
Henry Sanoff, BArch '57; MArch '62, AIA, published the book Searching for a Voice. He writes, "This autobiography begins with early personal educational experiences in an unfamiliar territory that led to the development of the methods to expand the boundaries of traditional thinking. An expanded vocabulary was necessary to make the unfamiliar familiar. New and improved methods, some of which were borrowed from other disciplines, were developed to integrate the human dimension into the decision making process I describe as democratic design. Decades of my personal academic and professional journey are described through confronting challenges to overcome." The book is available at amazon.com/author/henrysanoff.
Richard W. Simpson, BA Advertising '58, writes that he is living in Lancaster, Pennsylvania, "and the best part is that Abe Rudisill, a fellow classmate, lives just down the road. We have fun remembering our days at Pratt. In retirement, Abe has created amazing found-art sculptures. We look forward to an exhibit of these works in NYC soon. As for me, with my love of history, I have given over 200 lectures on the American Civil War. We are both 88. If any of our classmates are still out there, Abe and I would love to hear from you." Simpson's email is dicksimpson@comcast.net.
1960s
Karnig Alajajian, AAS '60, works in real estate and makes paintings during weekends, and is open to exhibiting work.
Richard D. Miller, PE, BME '61, writes, "if you love what you are doing (I do), you are not inclined to retire. The world of engineering in the building construction industry is inclusive of ever-emerging technologies. However, fundamentals remain unchanged. Going forward, learning these basic essentials at Pratt will bode well for you in all your future career decisions."
Hugh Lifson, MFA Art Education '62, exhibited recent paintings and drawings in a one-person show at the Hudson River Gallery in Coralville, Iowa. The show is titled Chelm and Tzfat, and explores the architecture of these two places.
Cynthia Maris Dantzic, MFA Art Education '63, is now senior professor emerita of visual arts at Long Island University. Dantzic had work in three exhibitions last spring: a photograph, Pink Flamingo and Reflections, with the Sierra Club Photo Group; a painting, Overleaf #2; and a drawing, Is That a Smile? Self-portrait, at two exhibitions at the National Arts Club. She also has four children's books published: Animal Haiku Rhymes, Animal Haiku Rhymes Too, More Animal Haiku Rhymes, and Floral Haiku Rhymes, written in cursive handwriting, illustrated by Virginia Hoyt Cantarella.
Jackie Jayne, BS Art Education '65, created a piece of art every day for 175 days during the onset of the COVID-19 pandemic. She used whatever materials she could access and shared pieces with friends, even selling a dozen works. Now, having taken time off from making art every day, Jayne is a member at a pottery studio but feels inspired to make more 2-D work again. "I say to my classmates, do as much art as you want to," she writes. "Never, never, never give up. Doing art creates positivity, focus, fun, exploration, and everything we inspired our students to learn during our teaching years."
Tony Costello, FAIA, BArch '66, was honored by AIA Indiana, awarded its first-ever Architect Humanitarian Award, as recommended by the 2021 annual design awards jury. The award recognizes Costello's 12-year effort as the campus planner and architect and principal of C+A Costello + Associates for the first five buildings on the Our Lady of Perpetual Help campus in Plaine-du-Nord, Haiti. The jury recognized Costello's steadfast commitment to overcome numerous man-made and natural disasters in achieving the campus plan and buildings that incorporate sustainable and disaster-resistant construction methods.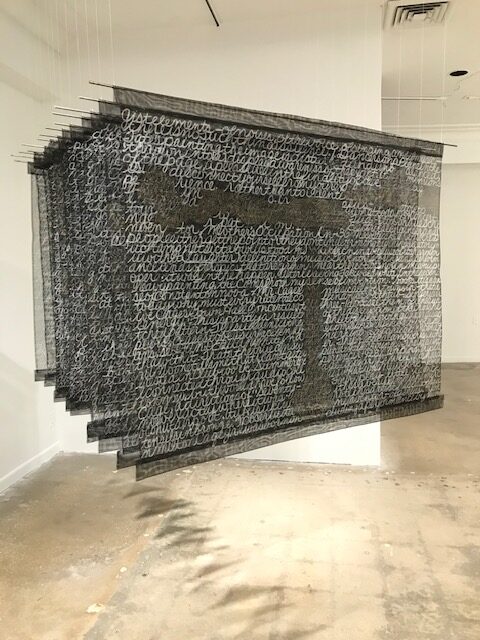 Claire Jeanine Satin, MFA Sculpture '68, had works exhibited at the Art and Culture Center Hollywood in Florida in But in BOOKBOUND: The Art of Books and Printmaking from June 11 to August 21, 2022. Satin was awarded a Louis Comfort Tiffany Foundation Grant upon graduation from Pratt, three artist residencies to Venice, and a $15,000 Consortium grant from Florida, among other acknowledgments. Her website is satinartworks.com.
William J. Gallo, AIA, LEED AP, BArch '69, CEO of Gallo Herbert Architects, was honored by the Florida legislature and Florida AIA with the Citizen Architect Award. Gallo has a long history of service to his community. He is chair and founding member of the Nova Southeastern University Halmos College of Natural Sciences and Oceanography Advisory Board; is a member of the city of Lighthouse Point Planning and Zoning Board; is a board member of Broward Workshop; is a volunteer pilot for Angel Flight; was nominated as corporate sponsor of the year for Nova Southeastern University; and is a contributing editor and columnist for The Light magazine.
1970s
Jeanne Balsam, BFA Fine Arts '70, writes that since graduation, she has been involved in a number of artistic pursuits, among them the writing and illustrating of children's books. After many years of submissions as an author and/or illustrator, her debut picture book, Where Do Butterflies Go at Night? has been published by Ethicool Books. Balsam is the author with illustrator Stella Maris-Mongodi. Butterflies is now available online and in bookshops everywhere. The story, in rhyme, is a child's rich imaginings of where butterflies actually go when shadows grow long, and his eager anticipation of their return in the morning.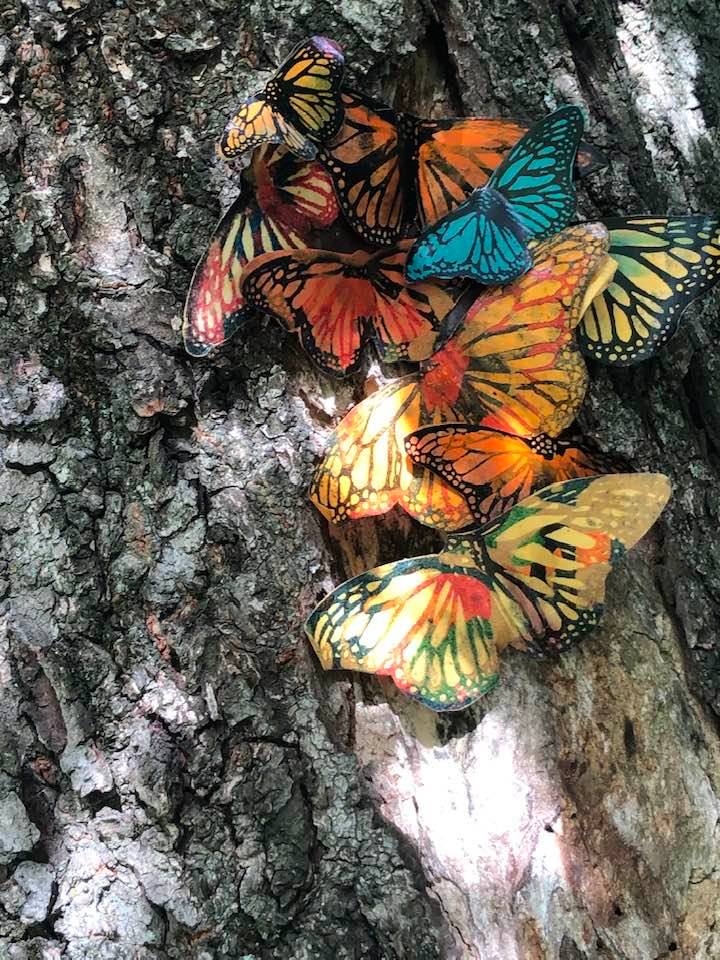 Anne Dushanko Dobek, MS '70, has two works in Evanescent, an outdoor exhibition at duCret School of Art, curated by artist in residence Jo-El Lopez. The yearlong exhibition welcomes visitors to walk the expansive grounds while locating the sculptures, all of which are sited on tree stumps or in trees. The pieces are Parallel Migrations XXVII, part of a decades-long series that conflates the plight of migrants and refugees with the perilous journeys of monarch butterflies, and Remains of the Day, the first in a new series that invites conversations on the significant losses of both plant and insect species due to climate change.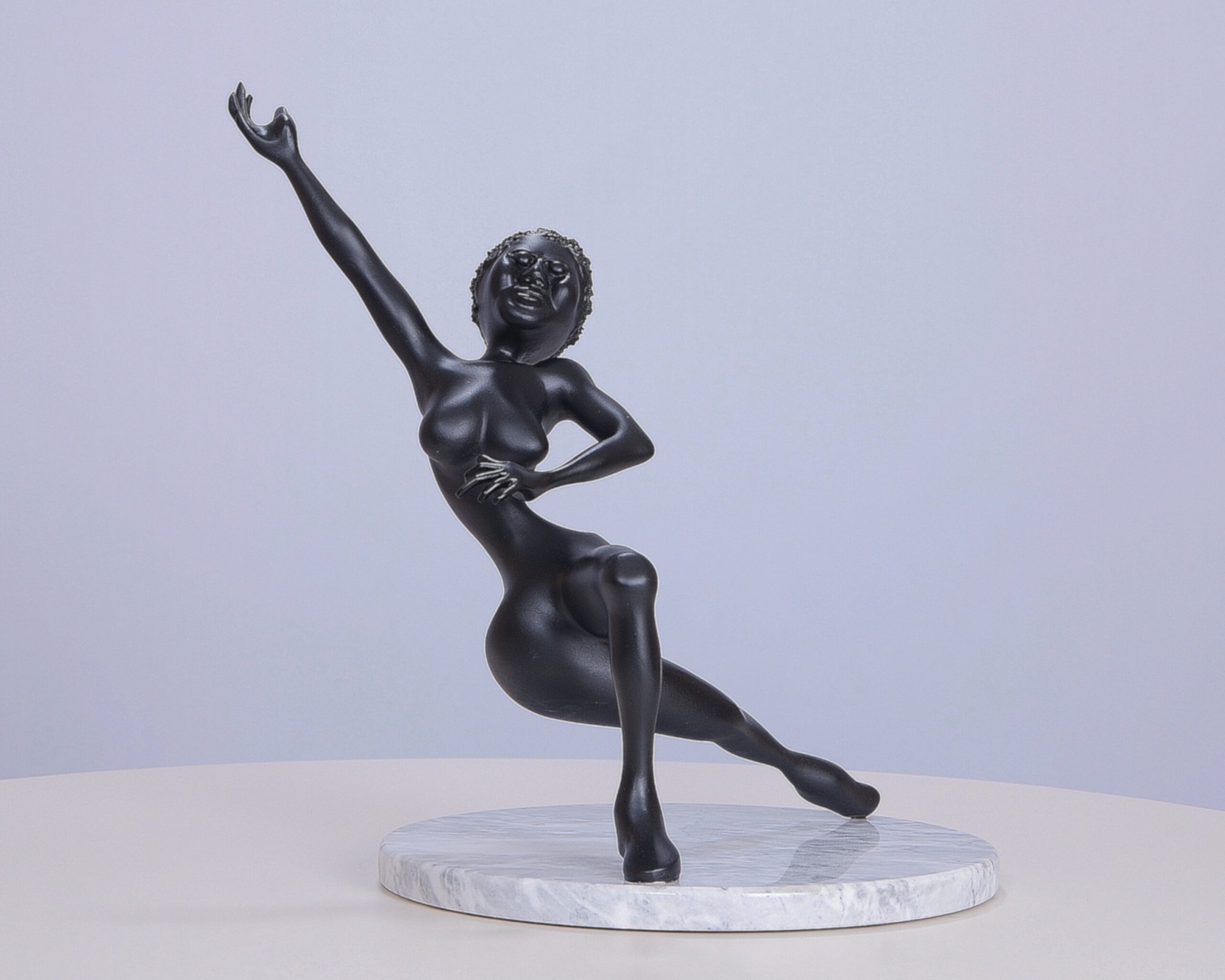 Ron Sekulski, BID '71, shared a new collection of sculptures, which can be viewed on his website, sekulskiart.com, and writes, "there are many rich and intriguing opportunities that I find inspirational. Nature, our humanness, and social and political issues can drive motivation. My passion is interpreting a host of provocative concerns into beautiful artistic expressions, whether joyous sculpture or functional art. . . . Striving to achieve perfect masterful artistry combined with contemporary style and emotional connectedness, traditional techniques do not bind me; I chose to employ various construction methods and materials to complete the aesthetic and functionality of my art and design."
Constance A. Smith, BFA '71; MID '73, has a new book, The Women of General Motors: A Century of Art and Engineering (2022), featuring numerous Pratt graduates from 1950 to present. From Bonnie Lemm, the first woman engineer-designer at GM, to Mary Barra, the current chair and CEO, this heavily illustrated GM history explores the role of more than 140 women, some known and others unknown, contributing to worldwide production of products and transport for a span of 100 years. Smith won both national and international awards for her previous book, Damsels in Design. More information is available at schifferbooks.com.
Marc J. Leotta, AIA Associate, BArch '72, based in Malibu, California, has for the last five years participated in the Los Angeles AIA–sponsored Professional Volunteer Program, where a group of individuals trained in urban design, architecture, and city planning meet weekly to review some of the largest proposed development projects for Los Angeles. They evaluate the projects based on the three Los Angeles City Planning Commission design criteria of pedestrian experience, 360 design, and climate adaptability. The city planners then take the group's input and go back to the developer and their architects to try and achieve a better overall project.
Saberah S. (Hafeez) Malik, MID '72, had works included in several recent exhibitions: Luminous at Dedee Shattuck Gallery, Westport, Massachusett (2021); Oneness and Togetherness at WAH Center in Brooklyn (curator, Yuko Nii, 2021); Bountiful and Habitats Unknown in the Newport Art Museum Biennial 2022 in Newport, Rhode Island. Malik participated in the Danforth Annual Juried Exhibition at the Danforth Museum, Framingham, Massachusetts. In July, her works Below the Surface II and Synergy II Project were presented at the University of Rhode Island Providence Feinstein Campus Gallery. Synergy II is a collaboration between MIT/Woods Hole Oceanographic Institution Program in Oceanography scientists and Art League Rhode Island elected artists, interpreting ocean data through art.
George Ranalli, BArch '72, had a residential project highlighted on The Plan, showing how a revised layout transformed a 90-year-old apartment in "The Towers," on 24th Street in Manhattan, into a stylish residence. Among other coverage of the work of his Harlem-based firm George Ranalli Architect, Ranalli was profiled in Real Creative Magazine.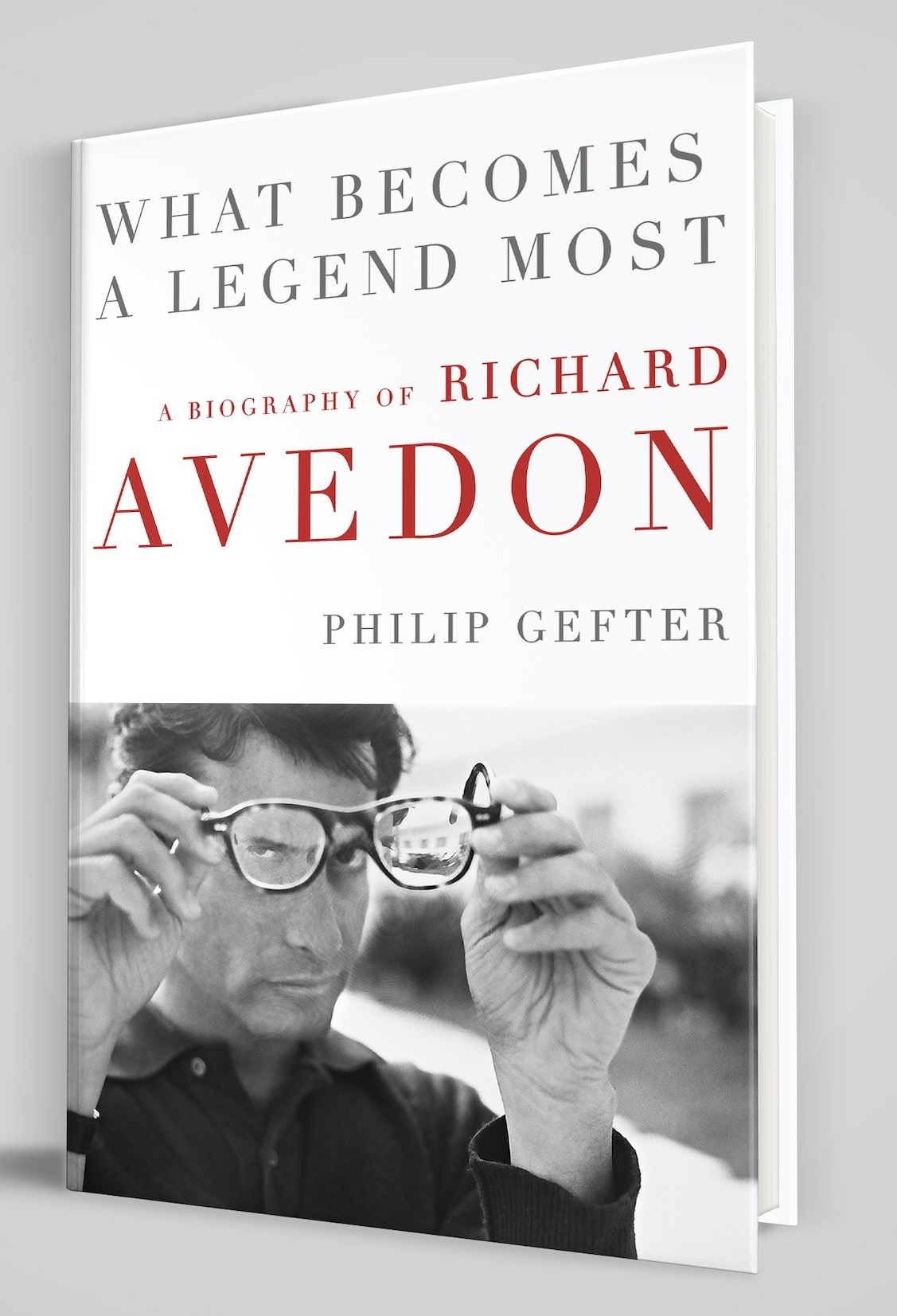 Philip Gefter, BFA Fine Arts '73, published a biography of Richard Avedon, What Becomes a Legend Most (Harper), the first definitive biography of the renowned 20th-century photographer. Dwight Garner, chief book critic of The New York Times said of the book: "Wise and ebullient. . . Gefter takes the reader inside so many of Avedon's photo shoots, and so deftly explicates his work, that you're thirsty to sate your eyes with Avedon's actual images." Gefter is also the author of Wagstaff: Before and After Mapplethorpe (Liveright), which won the 2014 Marfield Prize, a national award for arts writing, and Photography After Frank (Aperture), a collection of essays. His website is philipgefter.com.
Donald Loggins, BFA Art and Design Education '73, will have a photo in Silence Prevails: Lower East Side Community Gardens During the Pandemic, an installation by Aki Onda, at MoMA PS1. The work will be on view as part of the exhibition Life Between Buildings, about the history of community gardens in New York City and how artists have engaged interstitial urban spaces. Artists in the exhibition include Mel Chin, Danielle De Jesus, Niloufar Emamifar, Becky Howland, David L. Johnson, Gordon Matta-Clark, Margaret Morton, Poncili Creación, Matthew Schrader, jackie sumell and The Lower East Side Girls Club, Cecilia Vicuña, and Jack Waters and Peter Cramer.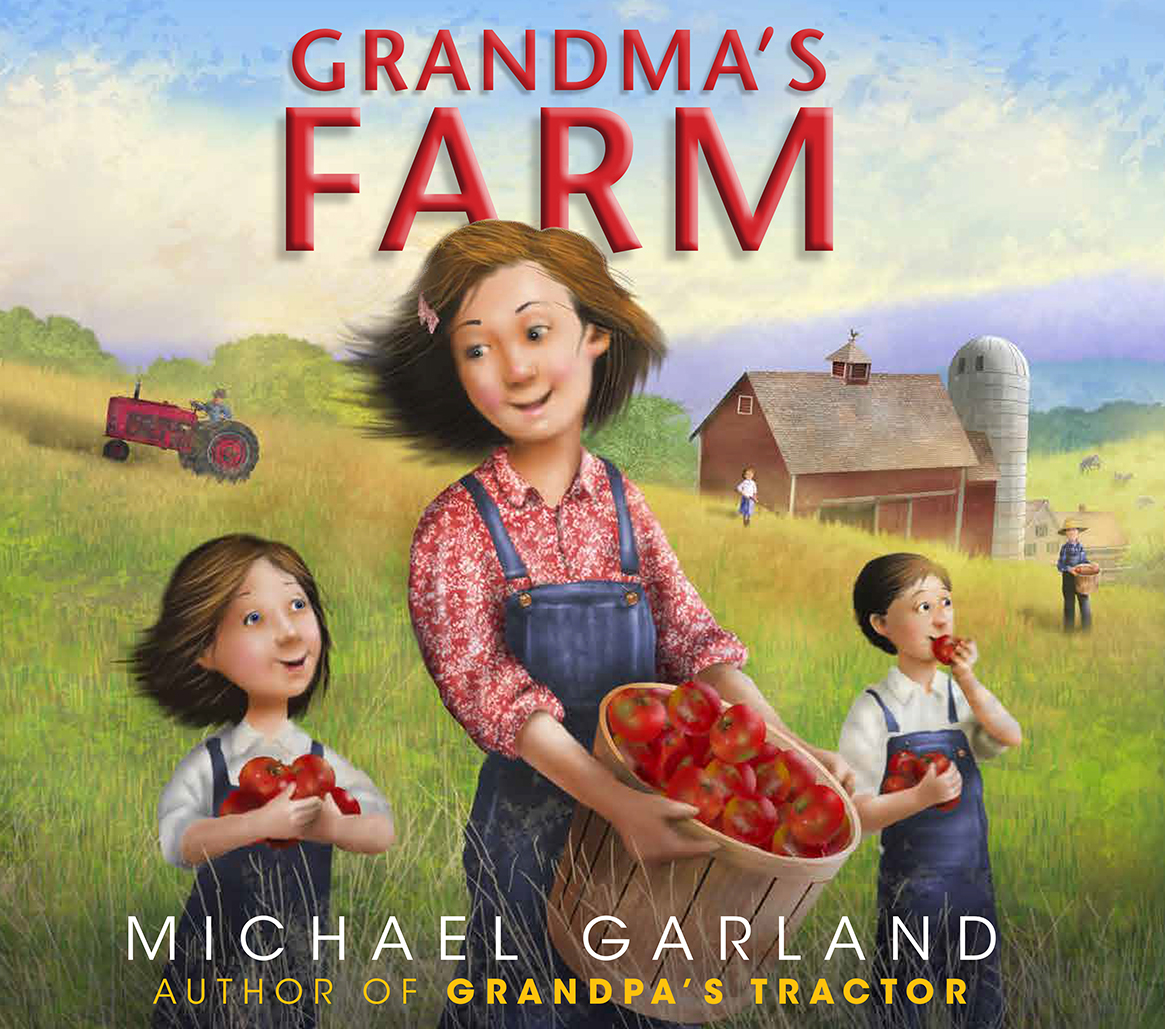 Michael Garland, BFA '74, an author and illustrator of children's picture books and a fine art painter, has two new books out in 2022: Zombie Phone Kids (Boys Town Press) and Grandma's Farm (Astra Publishing). This past spring, Garland participated in ARTmostNY, a regional open studio in the Pawling, Patterson, and Poughquag, New York, area. Four of his paintings were selected by the jury to be included in the Great Hollow Art and Photography Show in New Fairfield, Connecticut, in May 2022.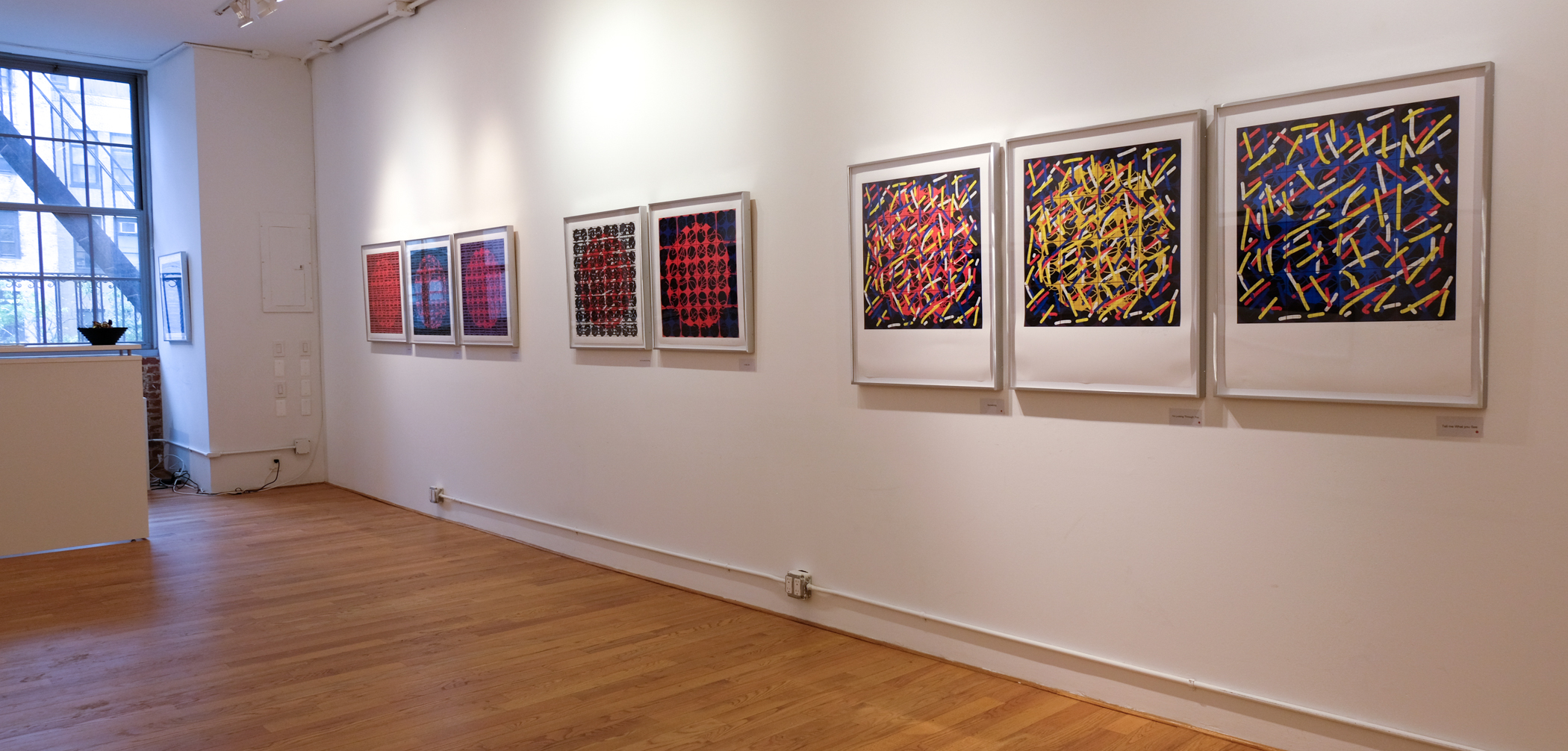 Michael Zenreich, BFA Fine Arts Painting '74, had his third solo show, Just a Song, exhibiting recent artwork at Pleiades Gallery in Chelsea from October 19 to November 7, 2021.
C Bangs, MFA Fine Arts '75, and her partner, Greg Matloff, a light-sail physicist on the advisory committee for Breakthrough Starshot, collaborated with former HoloCenter director Martina Mrongovius on an exhibition of holography in space installed on Alpha CubeSat, a small spacecraft developed by a team at Cornell. A concept inspired by the Pioneer Plaques and the Voyager Golden Record of the 1970s, the holograms contrast the robotic aesthetic of most spacecraft, and serve as a representation of life on earth. Four of the holograms affixed to Alpha CubeSat were anticipated, at the time of this writing, to be launched into space this year.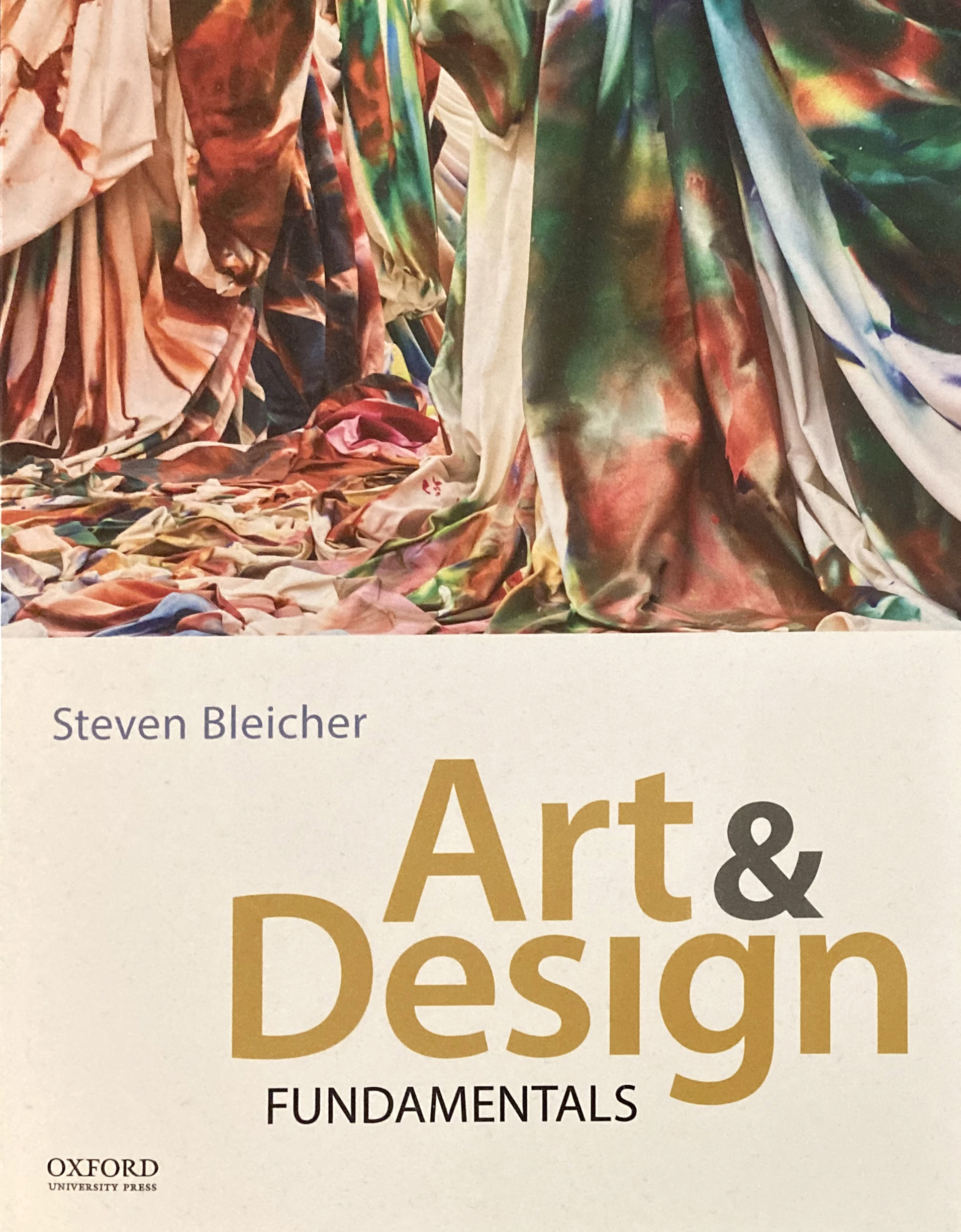 Steven Bleicher, BFA Fine Arts '77; MFA Fine Arts '79, has a new foundation textbook, Art and Design Fundamentals, published by Oxford University Press. There are two volumes. Book one contains conceptual thinking, principles, elements, and color, and a full chapter on digital color. Volume two includes all of the above and five chapters on 3-D including time-based and new media artworks.
Beatrice M. Mady, MFA Fine Arts '78, exhibited paintings and digital prints in multiple venues in 2022. Her painting Matter Exists as Particle and Wave was part of the Magnificent Color show in Watchung, New Jersey. Her painting Borrowed Time was in The Healing Power of Color, presented online by the Healing Power of Art and Artists. A solo show last spring at the Watchung Arts Center in Watchung, New Jersey, featured new paintings and digital prints. Her painting It's All in the Heat is in the New Jersey Arts Annual 2022: Reemergence, at the New Jersey State Museum through April 30, 2023. Mady's website is beatricemady.com.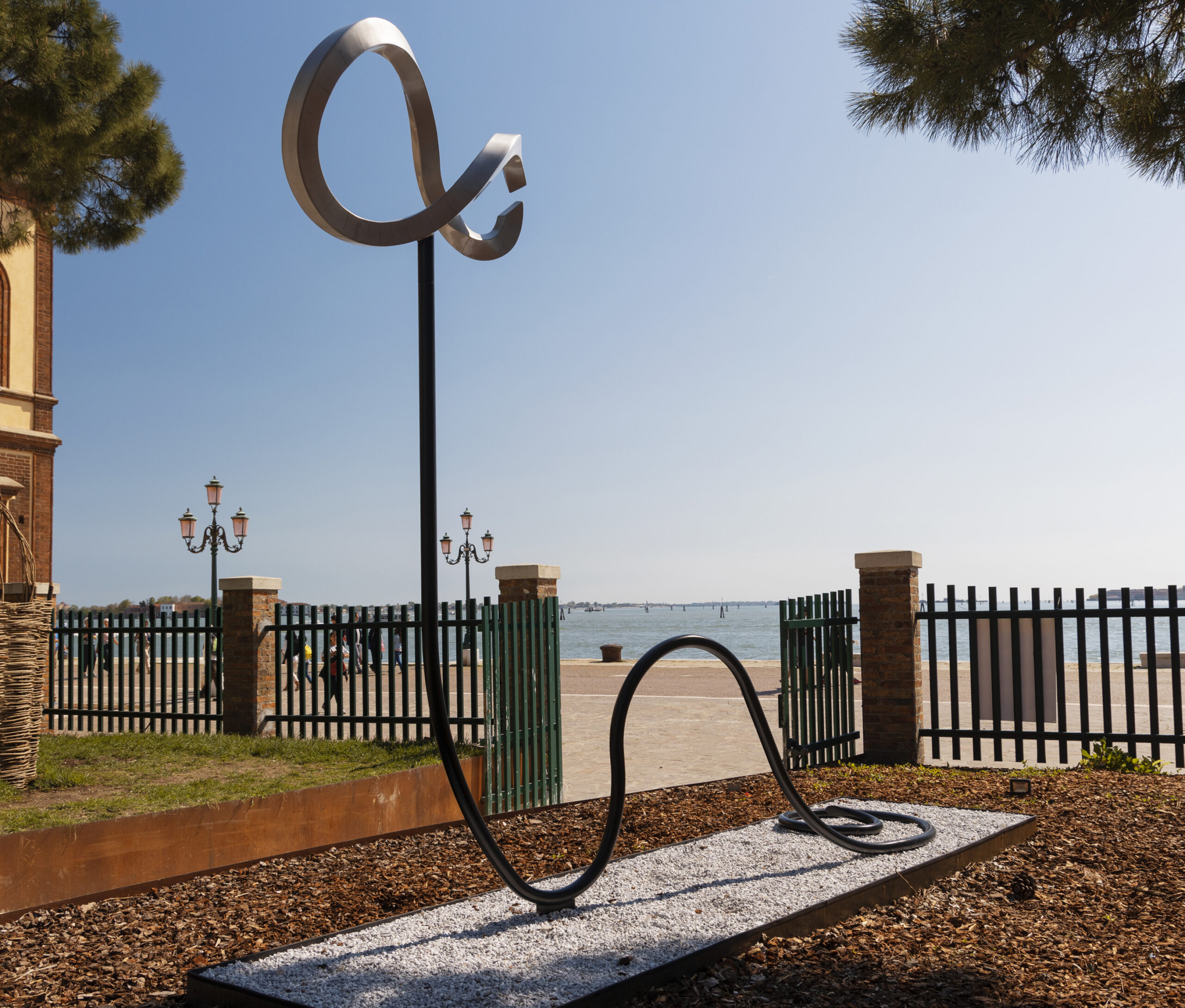 Meryl Taradash, MFA Fine Arts (Painting) '78, has her wind-driven sculpture Sisyphus in the group exhibition Personal Structures, curated by the European Cultural Center (ECC) of Italy. Sisyphus will be displayed until November 27 in the Marinaressa Gardens in Venice. ECC organized the exhibition in parallel to the 2022 Venice Biennale to broaden the scope of making art accessible to all. By inviting creative minds from around the world to explore the exhibition's "theme of reflection and showcased in projects throughout the city, the curators envisioned that the act of reflecting carries the potential to foresee possibilities and the responsibility of imagining a better future."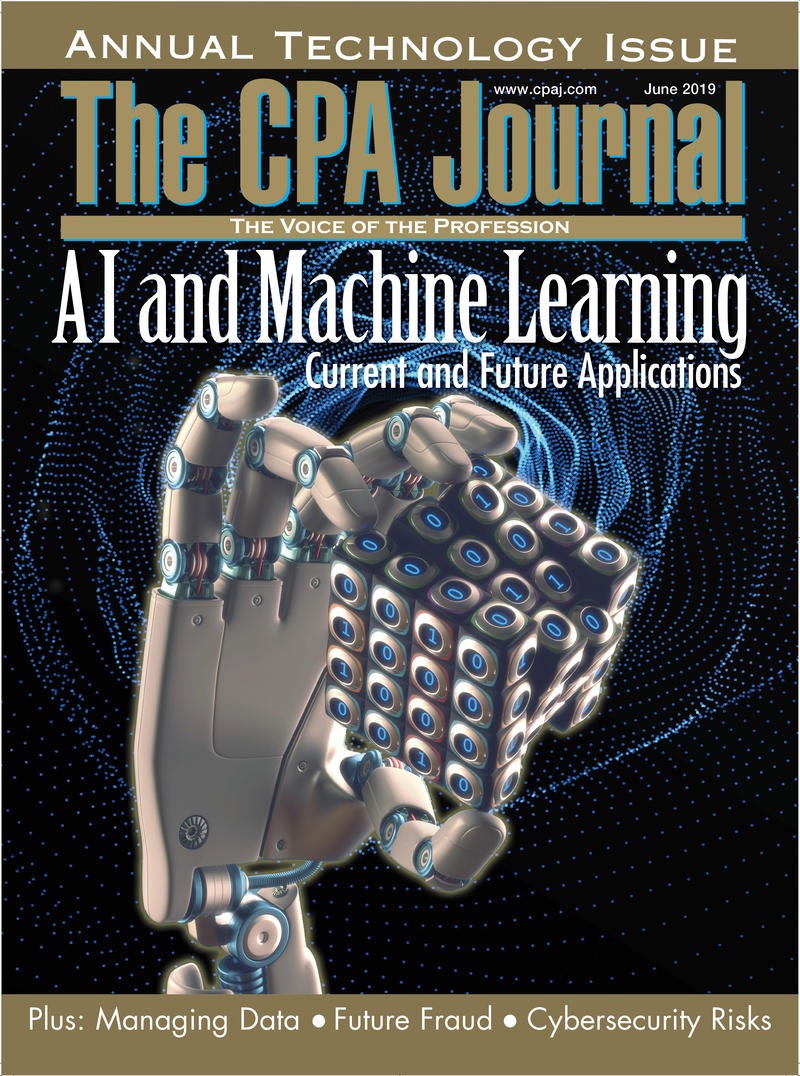 Larry Matthews, BFA Communications Design '79, received an Ozzie award, presented by Folio:, for the January 2019 cover of The CPA Journal.
1980s
Selahattin Bucak, MArch '80, pen name Sal Atlantis Phoenix, will have his novel Destiny of a War Veteran republished by Gotham Books.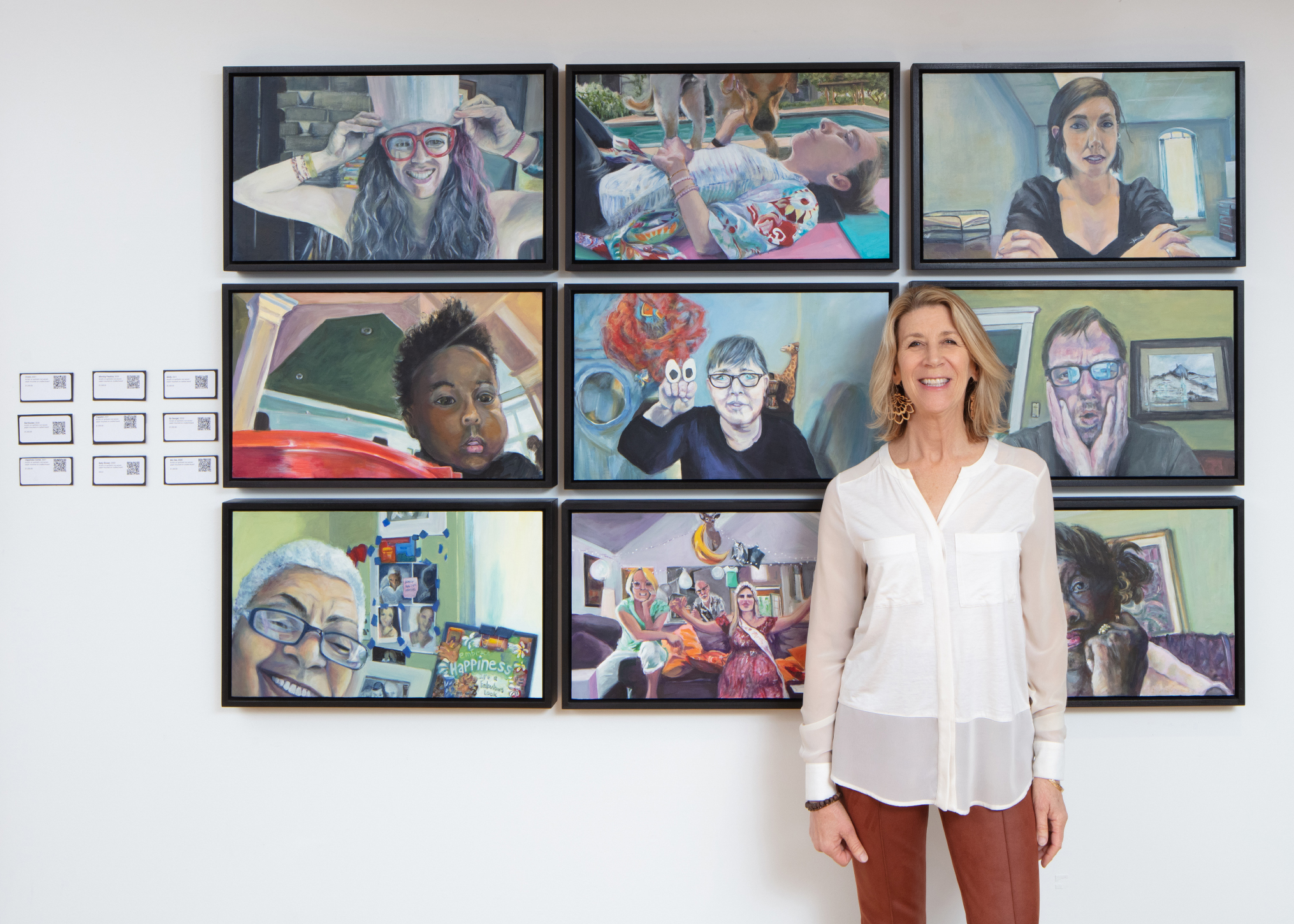 Nanci Hersh, BFA Fine Arts (Drawing) '81, had a solo exhibition of acrylic paintings from her series Unmasked: Portraits from the Zoom Room at the Nilson Gallery, Monmouth Museum, Lincroft, New Jersey, in May and June 2022. Many, if not most, of the subjects are artists, educators, and others that she shared space with in her recent role as executive director of Delaware Institute for the Arts in Education. Hersh has taken the challenges of the past 24+ months and transformed those seemingly endless Zoom meetings into works of art. To date, there are 28 "Zoom Room" portraits in total.
Frank Mann, MFA Fine Arts (Painting) '82, was recognized with an Albert Nelson Marquis Lifetime Achievement Award from Marquis Who's Who, which announced the honor in The Wall Street Journal.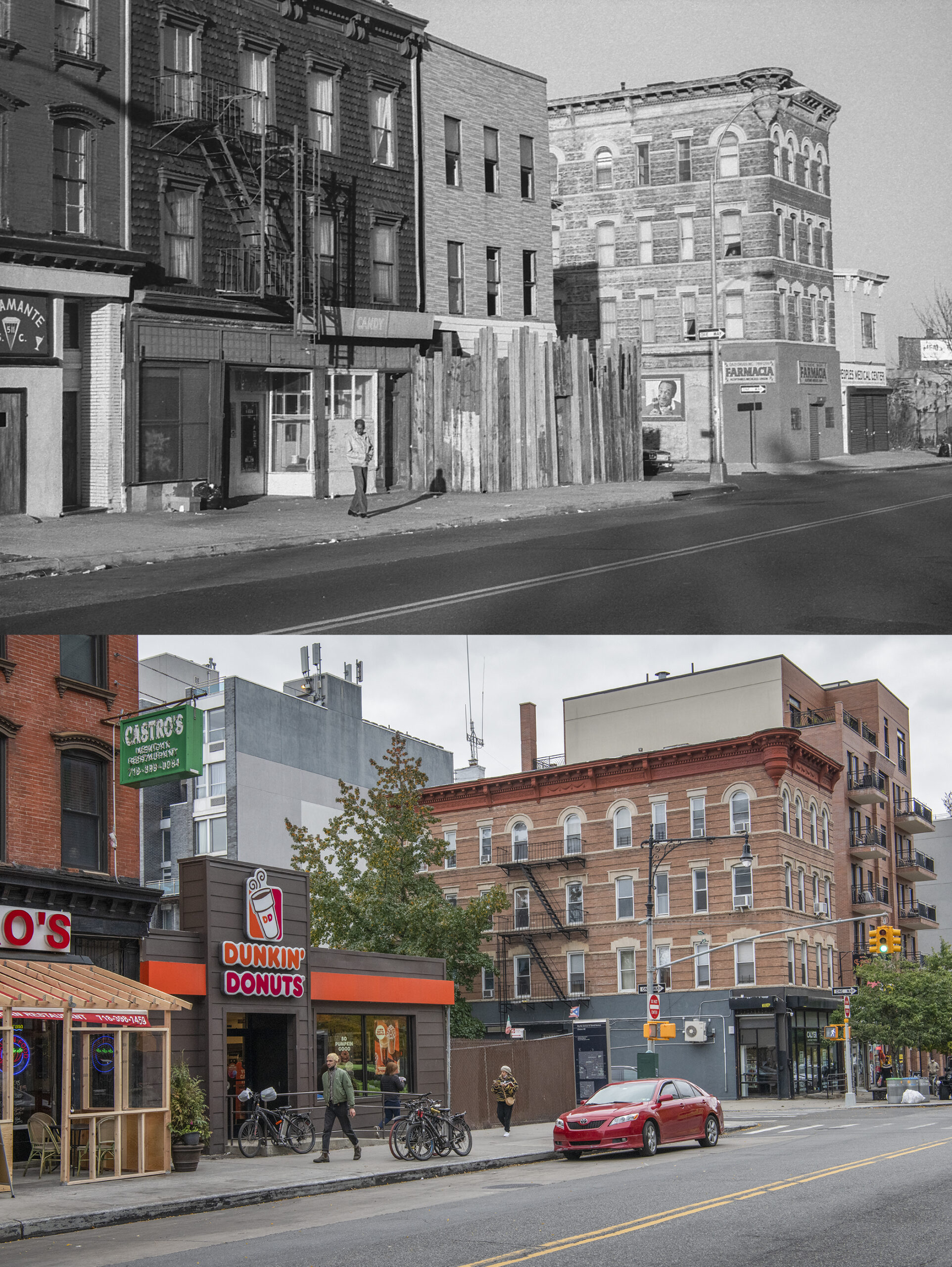 Richard Koenig, BFA Photography '85, has been working on a project, City as Metaphor, with the Pratt neighborhood as its focus. Koenig revisits locales where he made photographs several decades ago; a contemporary, high-resolution image is then made, framed to mimic the prior photograph. The updated view is then combined with the vintage analog work to form a straightforward diptych. The goal is to show how things may have changed over a long period of time to be sure, but while the image duos describe changes based on physical appearances, it is hoped that a reflection of a deeper sort may be elicited.
Deborah Porter Glenn, MS Communications Design '88, is an artist, designer, photographer, and creativity life coach. Glenn's website is glenportlife.com.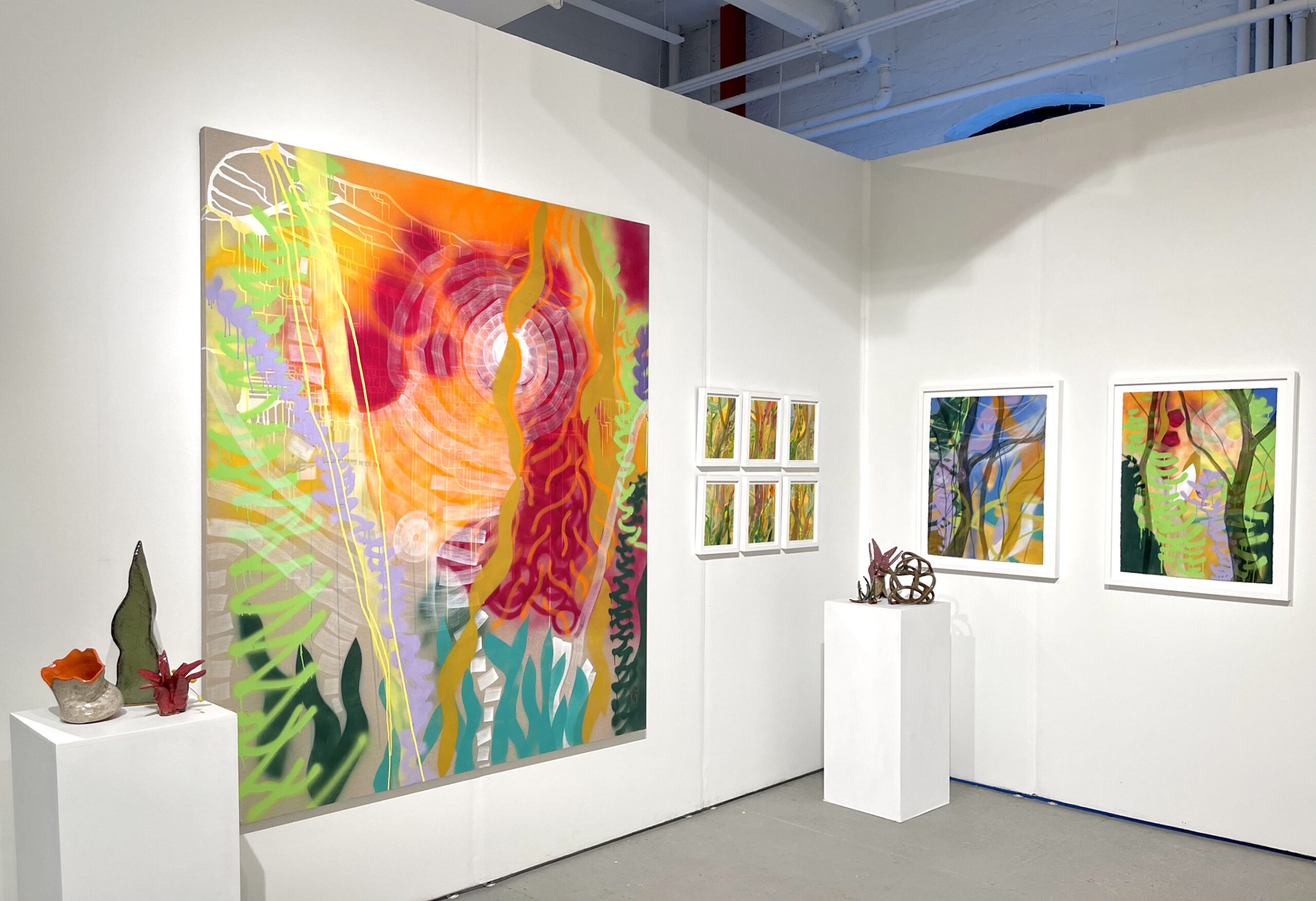 Rachelle Krieger, BFA Fine Arts '89, had paintings and ceramics featured in a solo booth with Susan Eley Fine Art at the VOLTA NY art fair in May 2022.
1990s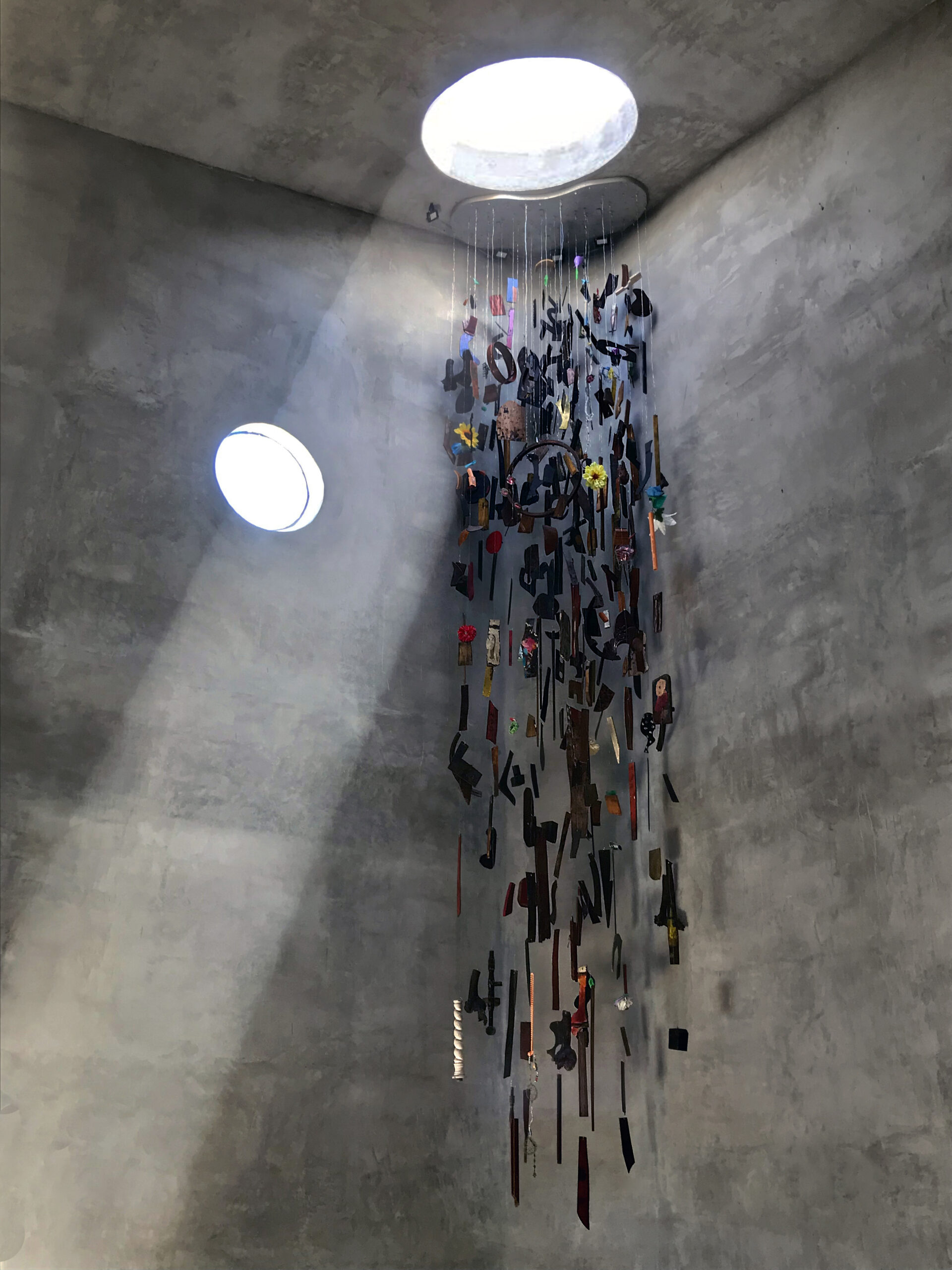 Sook Jin Jo, MFA Fine Arts '91, published the photobook Traces with Noonbit Publishing in Seoul. Jo also completed Art House Chapel II in San Andres Itzapa, Chimaltenango, Guatemala, "embodying a spiritual place where anyone is welcome to find healing, ­hope, and inspiration." At the Jeju Museum of Contemporary Art in Korea, Jo installed Witness II, a new sound and video piece that engages visitors to interact with three-dimensional sound.
Andrew Thompson, AIA, NOMA, BArch '91, was awarded the AIA-NJ Architect of the Year for 2021 by the AIA New Jersey chapter. Thompson has served as past president of the Newark and Suburban section of AIA-NJ as well as past president of NYCOBA-NOMA. He has also served on the board of the National Organization of Minority Architects (NOMA) as the past regional vice president for the Northeast region of the United States. Thompson is currently the Passaic County architect, based in Paterson, New Jersey. Projects involve new construction, energy projects, and historic rehabilitation of buildings on the National Register of Historic Places.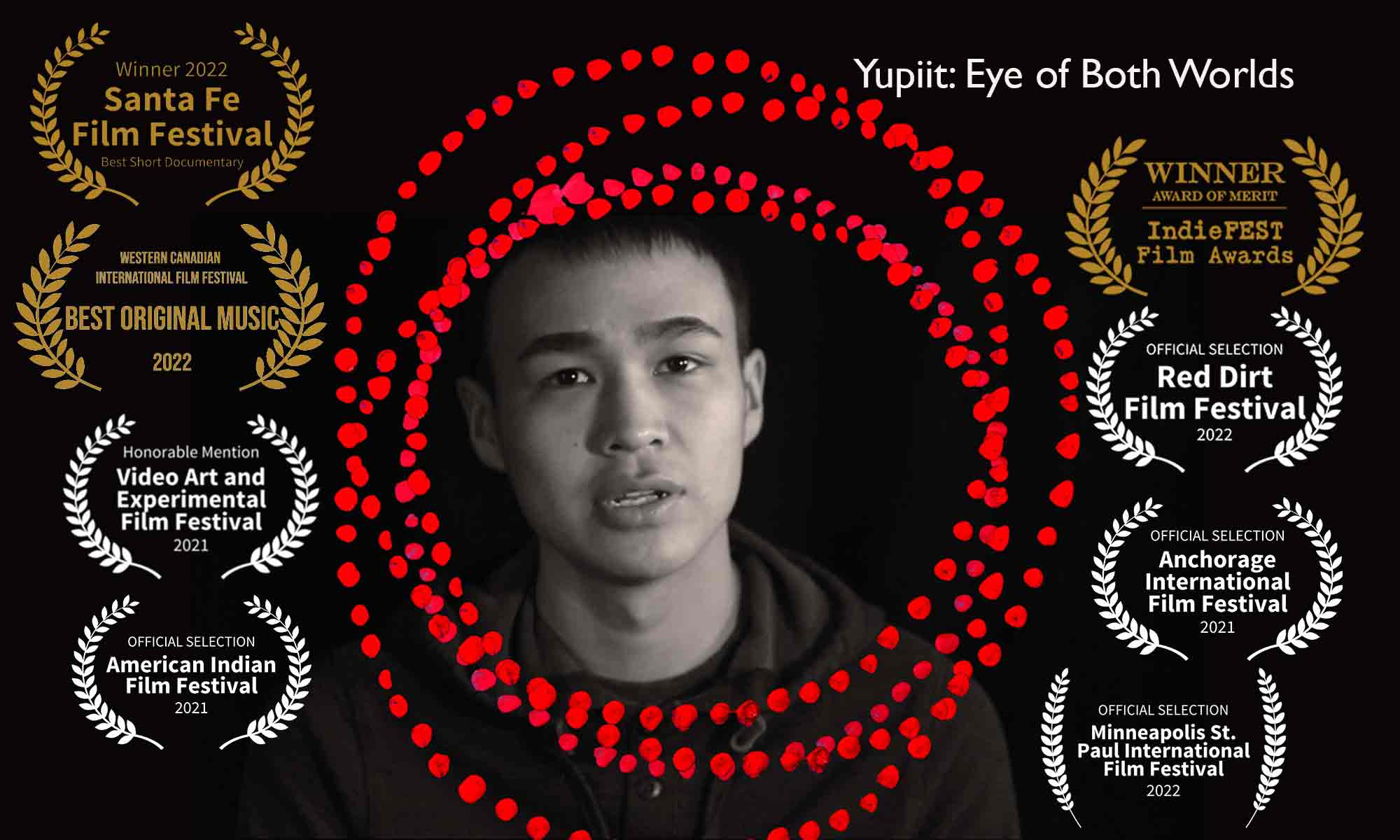 Stephanie Alton, MFA '92, had her film Yupitt: Eye of Both Worlds recognized with awards for best short documentary at the Santa Fe Film Festival and best Native American film and best original music at other film festivals during her festival year, as of June 2022. The film takes place in a Yupik Alaskan village, with the young singer-songwriter Byron Nicholai. Nicholai is helping a new generation forge a stronger connection to their cultural heritage using rap and beatboxing. The film is a glimpse into Yupik life and the community's need to continue to live a subsistence lifestyle while dealing with grief.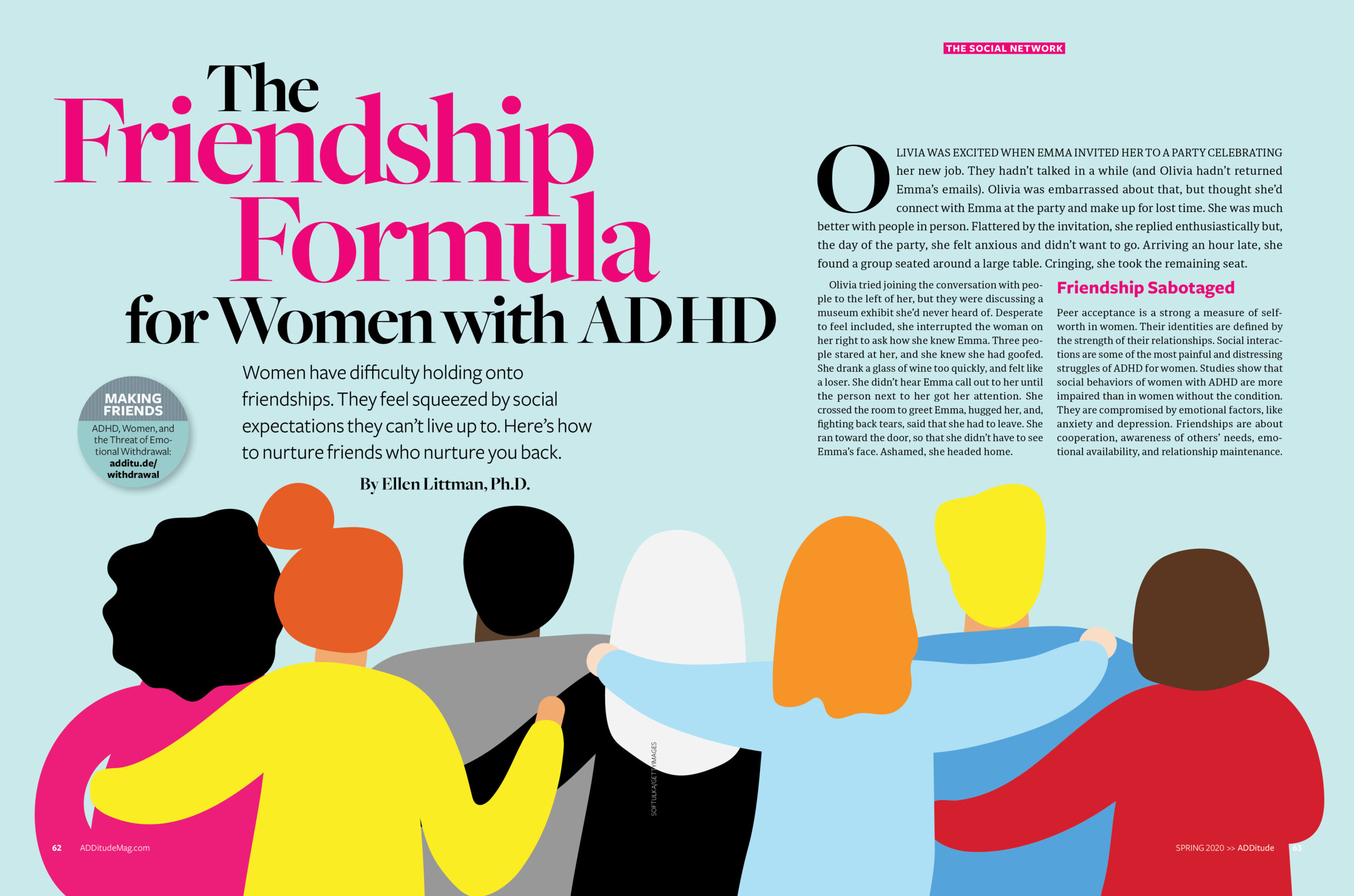 Joseph Caserto, BFA Communications Design '92, won three 2021 American Graphic Design Awards from GDUSA magazine. Two entries are features from ADDitude magazine, and the other is a holiday greeting card. His projects are among the 10 percent of more than 10,000 entries selected to receive Certificates of Excellence, and winning more than one is rare. The competition has chosen Caserto's work for 14 consecutive years. GDUSA published the winners in December 2021 in the printed 58th Anniversary Design Annual, the website and mobile showcase, and the digital edition.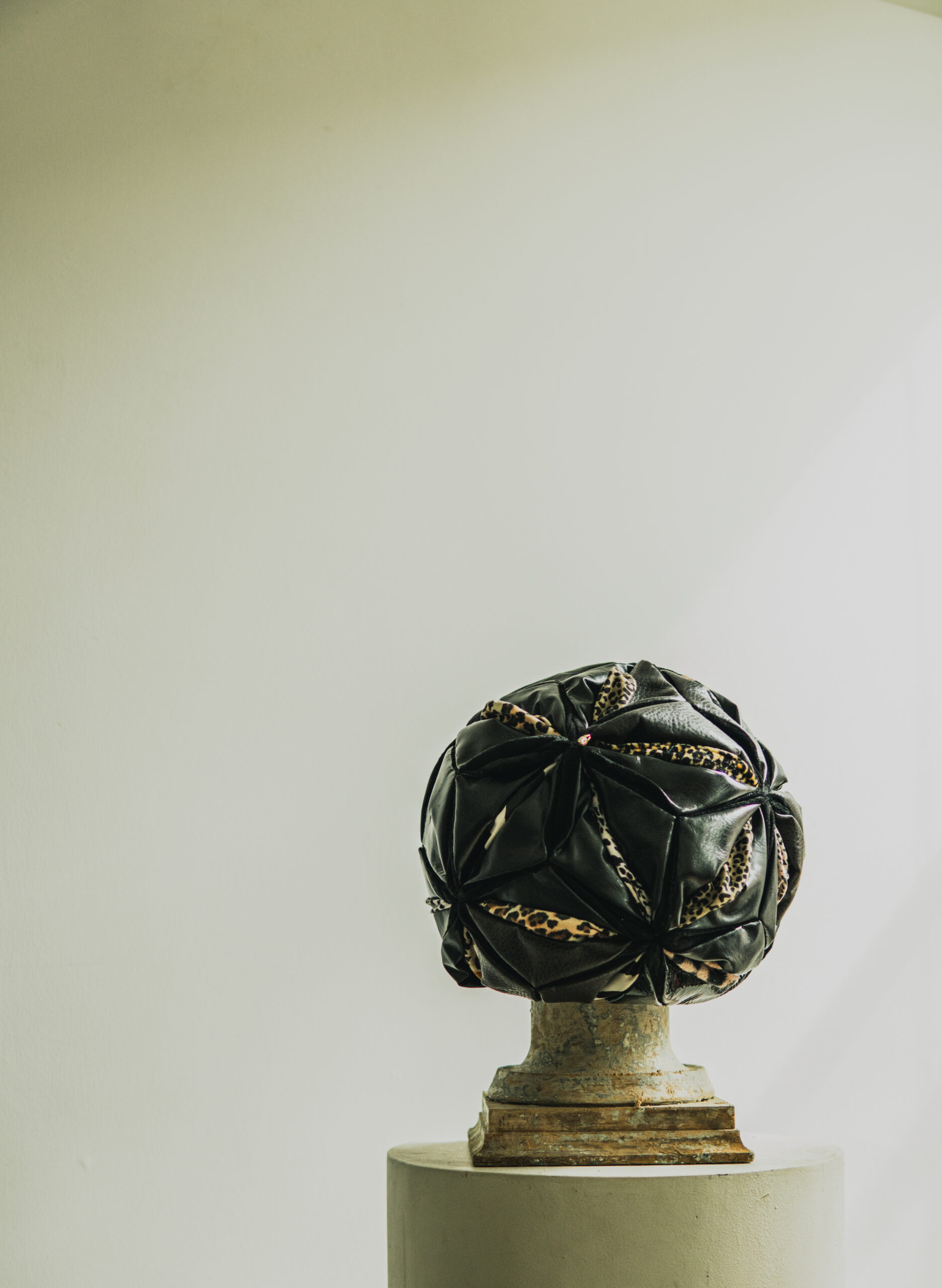 Kevin B. Huang, BArch '93, presented his collection of Story Balls at his Wind Challenge exhibition in Philadelphia, in October 2021. His work explores the use of found and reclaimed materials to tell the real or imagined stories of those materials and the people to whom they belonged for this prestigious solo exhibition presented at Fleisher Art Memorial. He sold 70 percent of the pieces during the course of the exhibition.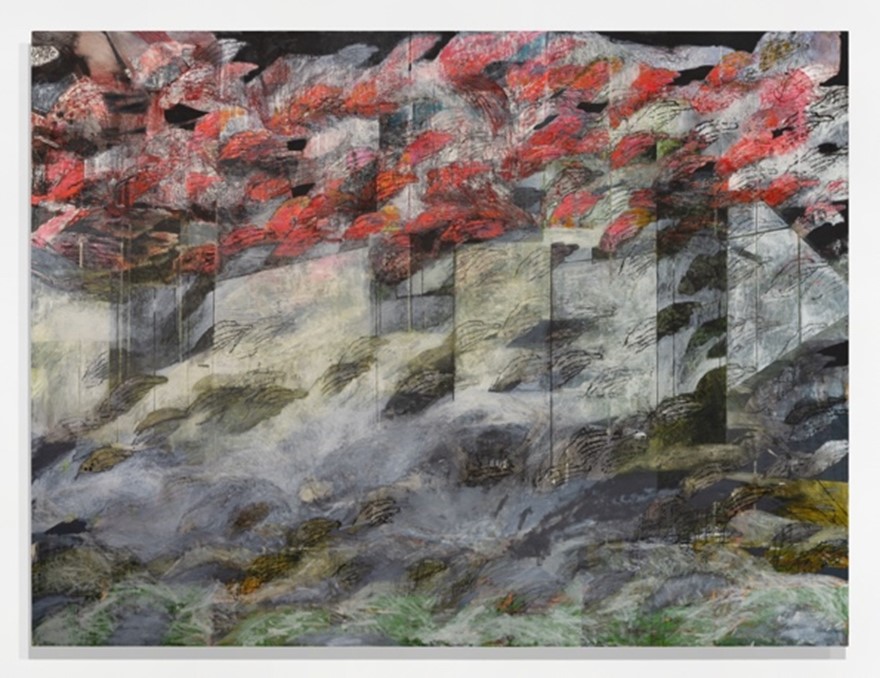 Natalia Garcia-Lee, BFA Fine Arts (Sculpture) '95, had a solo exhibition, The Measure of a Man, on view from April 22 to June 25, 2022, at LnS Gallery in Miami. The exhibition showcased paintings, drawings, and collages, including 13 oil-on-canvas renderings that interpret the complexities behind societal structure and human psyche, inspired by the scientific findings of American psychologist Edward C. Tolman and the dystopic literature of Kurt Vonnegut. The exhibition catalog features essays by Dr. Carol Damian (retired professor of art history at Florida International University, former director of the Patricia and Phillip Frost Art Museum, Miami) and Melissa Diaz, cultural arts curator at Deering Estate, Miami.
Maya Kopytman, MFA Computer Graphics '95, is a partner at C&G Partners, a multi-specialtycreative studio that just launched an online resource that brings conserved works of art from the Kress Program in Paintings Conservation at New York University into the public view in a single place. Its powerful digital viewer based on the IIIF Image API allows users to zoom in to see brushstrokes, paint textures, and the evidence of time in detail. The resource also makes decades of scholarship available for the first time digitally and publicly, and its flexible framework allows for all future conservation projects to be documented in real time.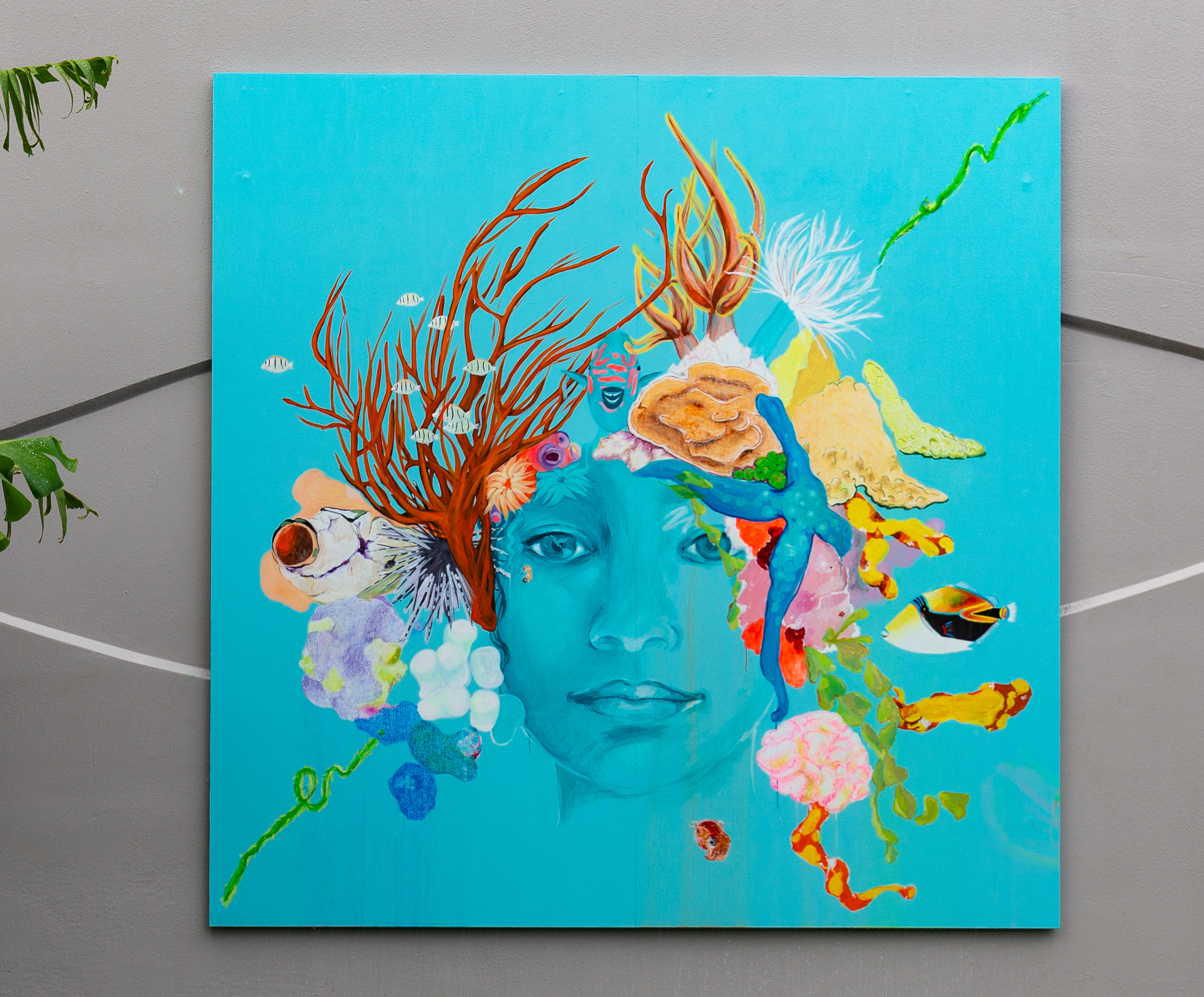 Jana Ireijo, MFA Fine Arts (Painting) '99, a Hawai'i-born artist, created an ephemeral "vanishing" mural at Maui Ocean Center Marine Institute, The Nature Conservancy, Hawai'i, and Palmyra, to simulate coral bleaching, and a 2015 marine heatwave in which Hawai'i lost 30 percent of its living reefs statewide. Using a combination of acrylic paint and colored chalk, the nonpermanent materials washed away in the elements over the course of a year (Earth Day 2021–2022). Ireijo is the founder of the collective Mural Ethos: Vanishing Murals, creating art with wildfire charcoal and earth pigments to illustrate the impacts of climate change on vulnerable species and habitats.
2000s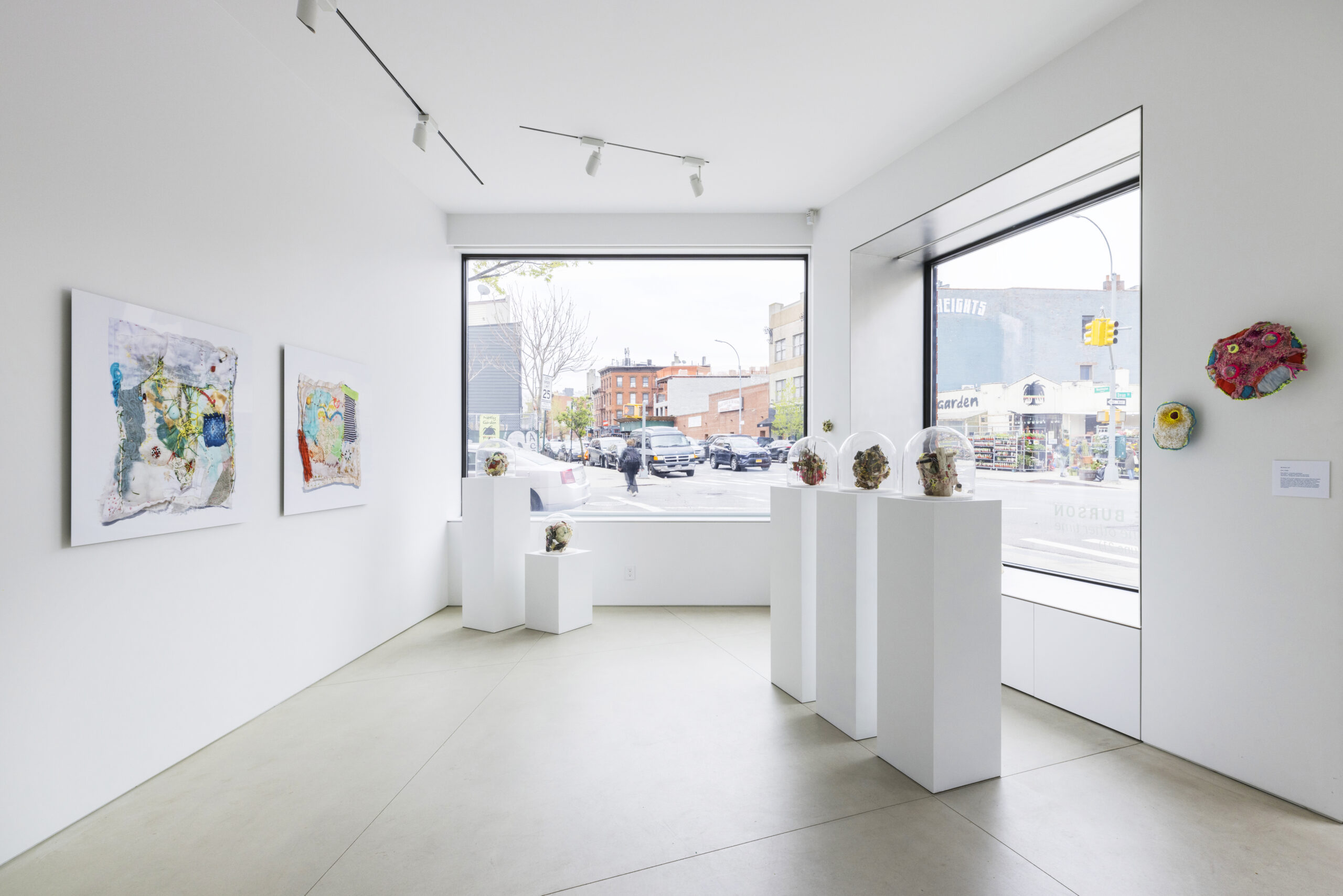 Sarah Shirley, MFA Fine Arts '01, opened up a new gallery in Prospect Heights, Brooklyn. The Shirley Project Space will be an event-driven art space with opportunities for artists, writers, and musicians to participate in salon-style events. The gallery has a focus on mid-career contemporary artists. The space will be used as an artist-in-residence space between shows. The gallery is located at 609 Washington Avenue in Brooklyn.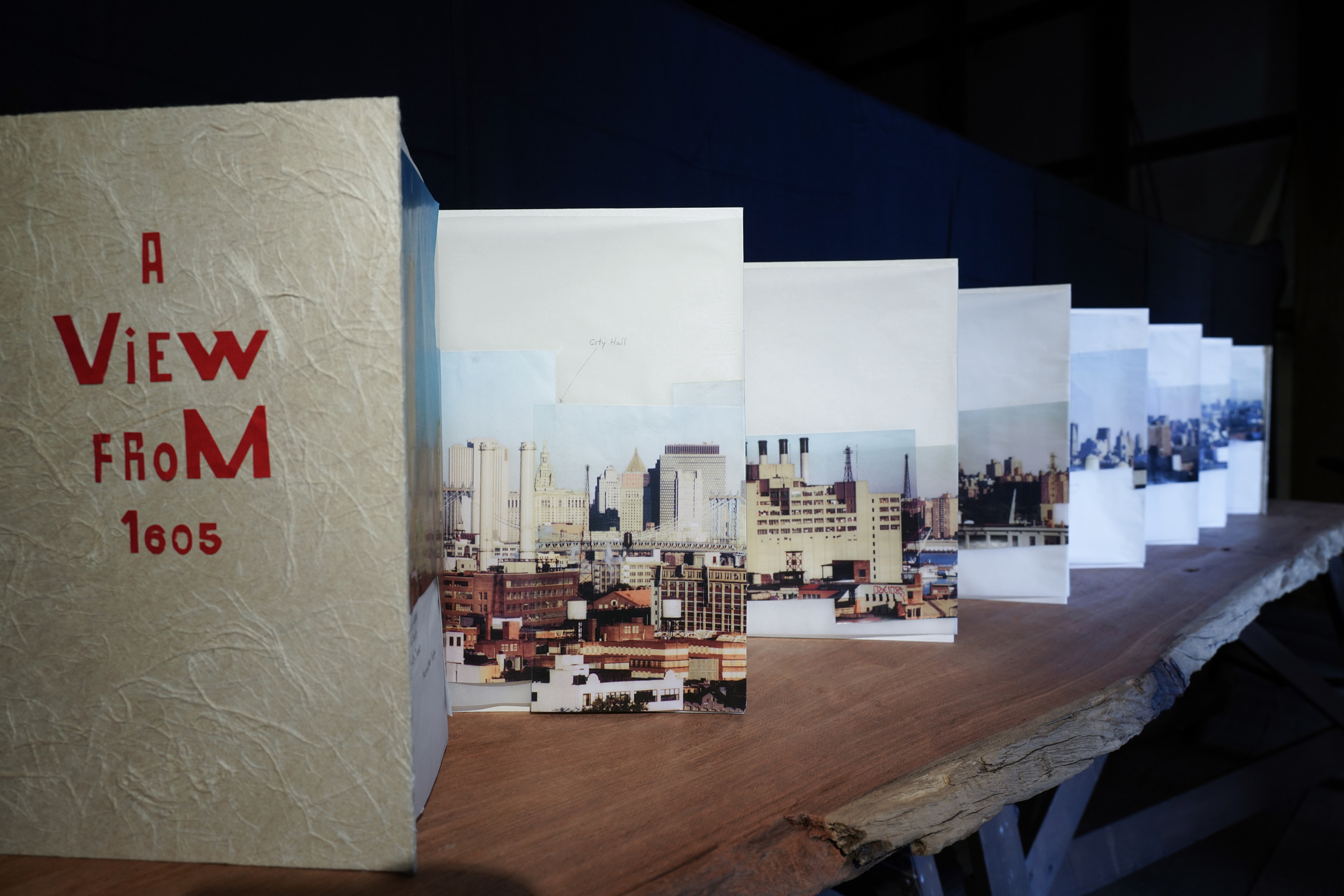 Yasuko Tsukamoto, MFA '02, shared details of a recent exhibition, Imadate Art Field 2021, which specializes in Japanese paper art: "In Japan, which has been hit by many disasters, in a warehouse with a history of more than hundreds of years, using the view from my room at Willoughby Hall, I exhibited the memories of 9/11. Taking advantage of the characteristics of Japanese paper, which has a history of 1,000 years, I tried to evoke people's memories and heal the pain in our hearts."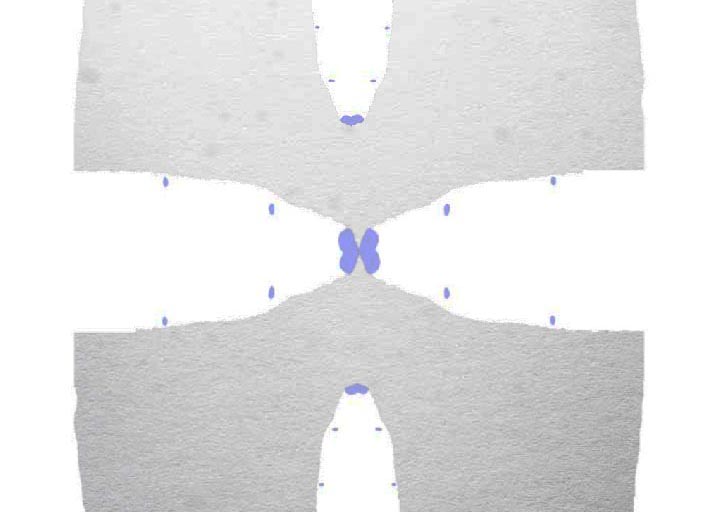 Camille Wainer, BFA Communications Design '02, in collaboration with composer Sanford Bender and Documinute Productions, produced a fourth film project: the short animation Polar Ardor in 2022. Inspired by the papercut style of early animator Lotte Reiniger, Polar Ardor incorporates techniques of woodblock stamping and Chine-collé printmaking to offer an optimistic message about the importance of collaboration and compassion in the face of an uncertain future. Meanwhile, Wainer was accepted to the University of New Hampshire's Franklin Pierce School of Law, a top-10-ranked intellectual property law program, joining the class of 2024.
Kristina Wedo, BFA '06, is a senior packaging designer at United Legwear & Apparel Co. United is an award-winning global manufacturer and distributor of apparel, legwear, bodywear, bags, backpacks, headwear, and accessories of all kinds. It is a joint venture partner of PUMA North America; licensee of Hurley, Skechers, Champion, Van Heusen, Arrow, Fortnite, Weatherproof, and Lemon; and owner of the Pro Player, Fun Socks, and TicTacToe brands.
Michael DelleFave, AIA, MS Architecture '08, was awarded the Boston Society of Architecture Award for Excellence in Teaching from the Boston Architectural College (BAC). DelleFave has been a longtime employee of RODE Architects, a Boston-based team of architects, designers, and urban planners, having started with the firm in 2014. The award recognizes the practice of awareness that DelleFave brings to the studio and his deep understanding of precedent and current design examples. A BAC faculty member for 12 years, he infuses his industry experience into his classes, often sharing real projects he is working on at RODE Architects, to help students understand the process and challenges of design.
2010s
Benjamin Korman, BFA Writing '11, is a producer and co-creator of the new podcast from The Metropolitan Museum of Art. Titled Immaterial, the series examines the worlds of art, science, and humanity through the materials of art. It debuted on May 25, 2022, and is available everywhere podcasts are found. Currently an independent producer, Korman is a former Met employee who recently moved to Tokyo, Japan, to pursue a research scholarship at Tokyo University of the Arts.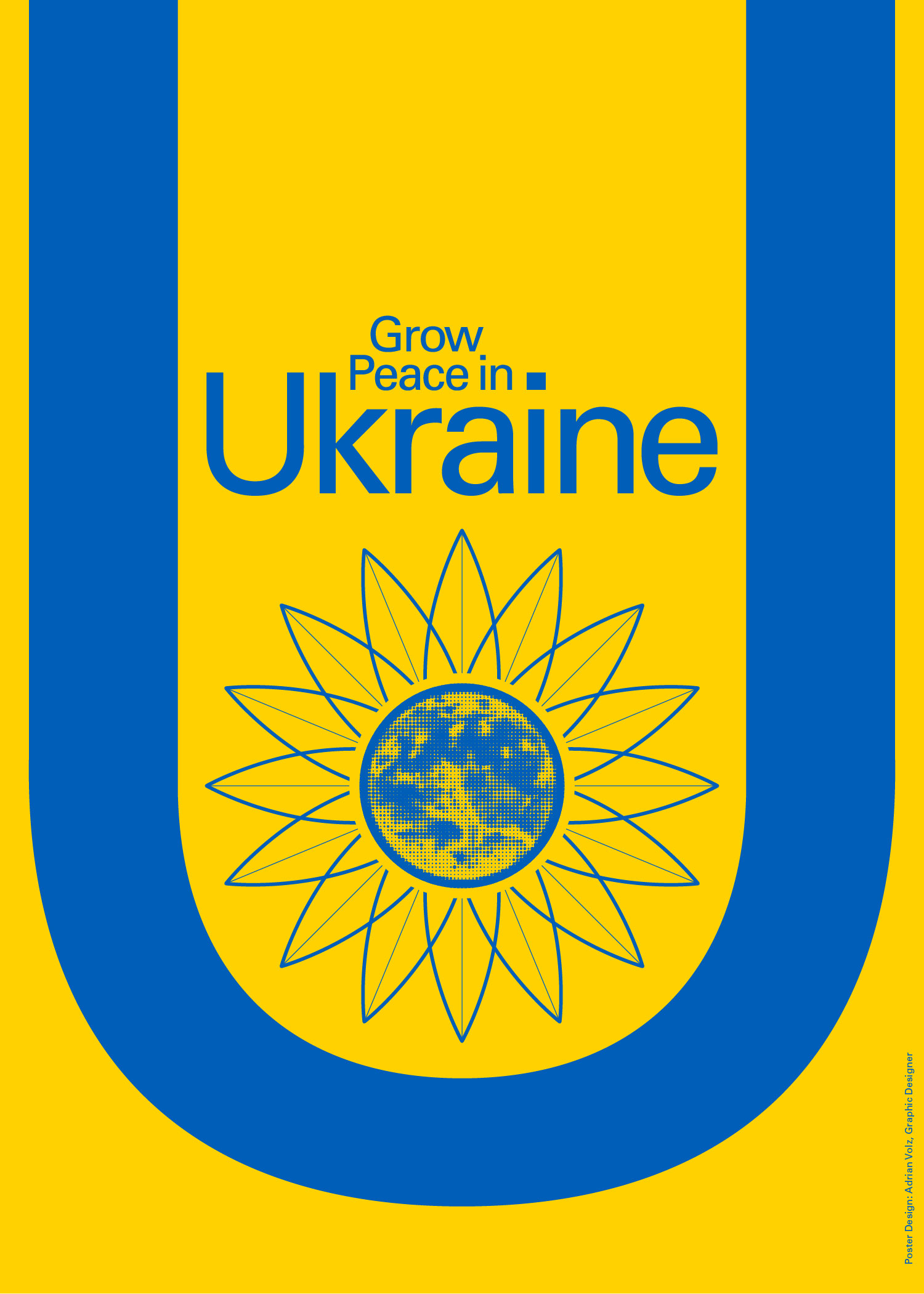 Adrian Volz, BFA Communications Design '11, writes, "my poster for Ukraine was featured by my current firm, HLW, to support their philanthropic programs for the people affected by the devastating war." The poster is also on display through Poster for Tomorrow's "We Stand With Ukraine" campaign. "I designed this poster with heartfelt prayers for peace," Volz says. "A large 'U' embraces a sunflower and halftone pattern of the world."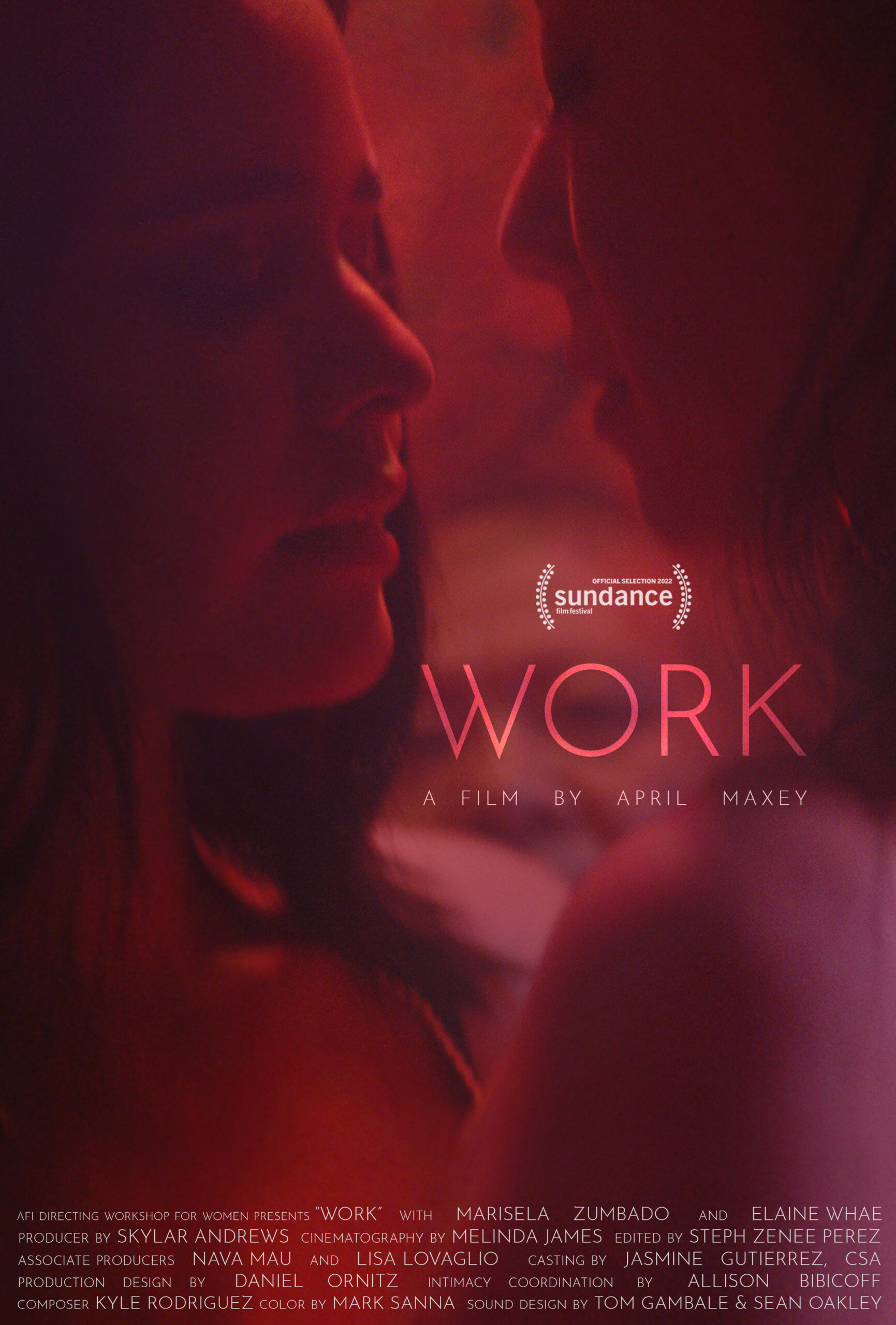 April Maxey, BFA Film/Video '12, had her film Work premiere at the 2022 Sundance Film Festival, with Indiewire naming the film one of 10 shorts to watch at Sundance. Work, made as part of the American Film Institute's Directing Workshop for Women, also screened this year at Outfest Fusion, the Queer Women of Color Film Festival, and the Tribeca Festival.
Alex Behnke, MArch '16, is currently a designer at Appleton Partners, LLP, in Santa Monica, California.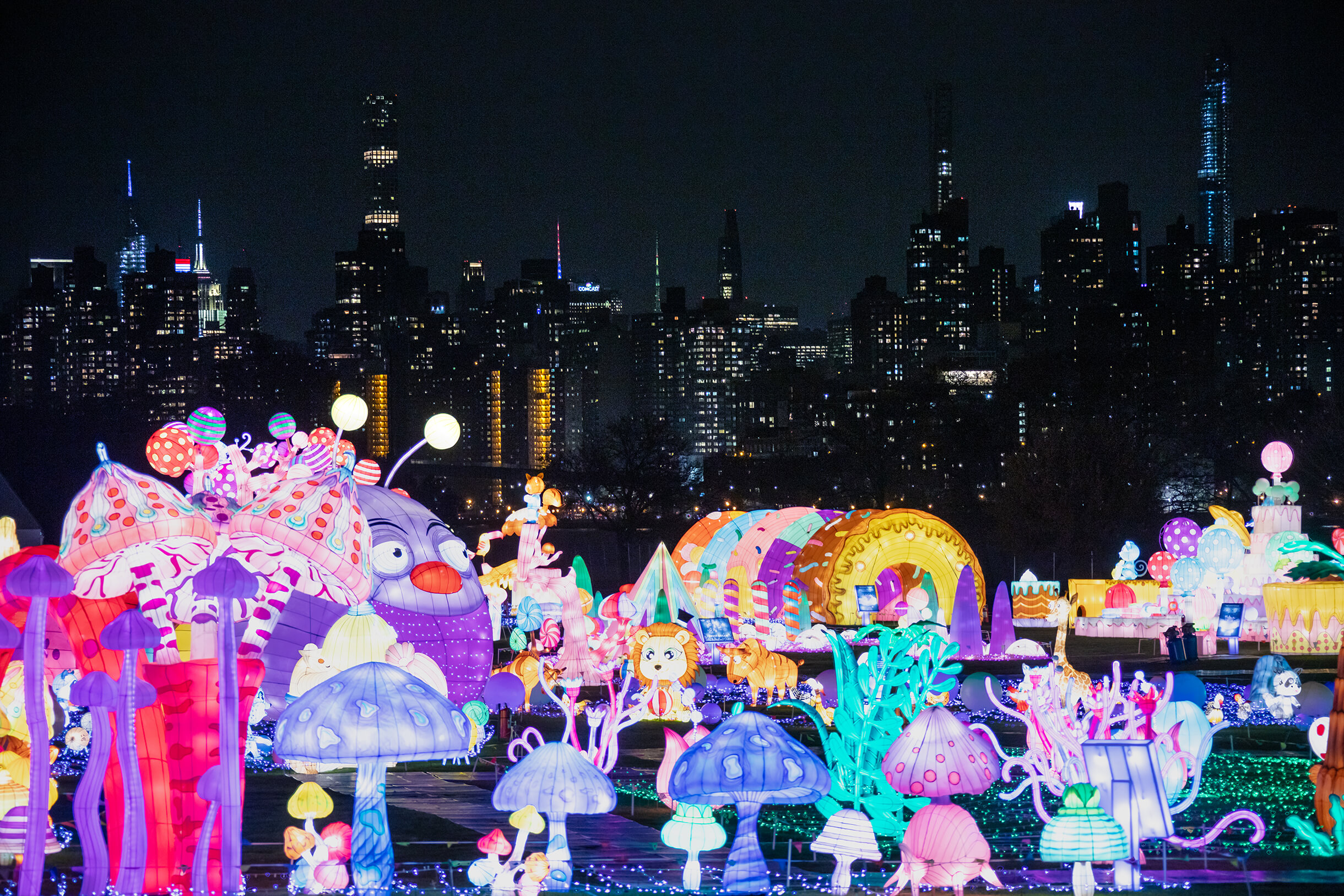 Xiaoyi Chen, MS Communications Design '17, is founder and executive producer of the LuminoCity Festival. Every year, LuminoCity brings new and unique pieces of art together, creating immersive events in locations such as Randall's Island Park in New York City and Roer's Zoofari in Vienna, Virginia. During the past three years, the program has been ranked number one in TimeOut's "The Best Events to Check Out in NYC This Winter" and number three in NY Bucket Lister's "NYC Winter Bucket List."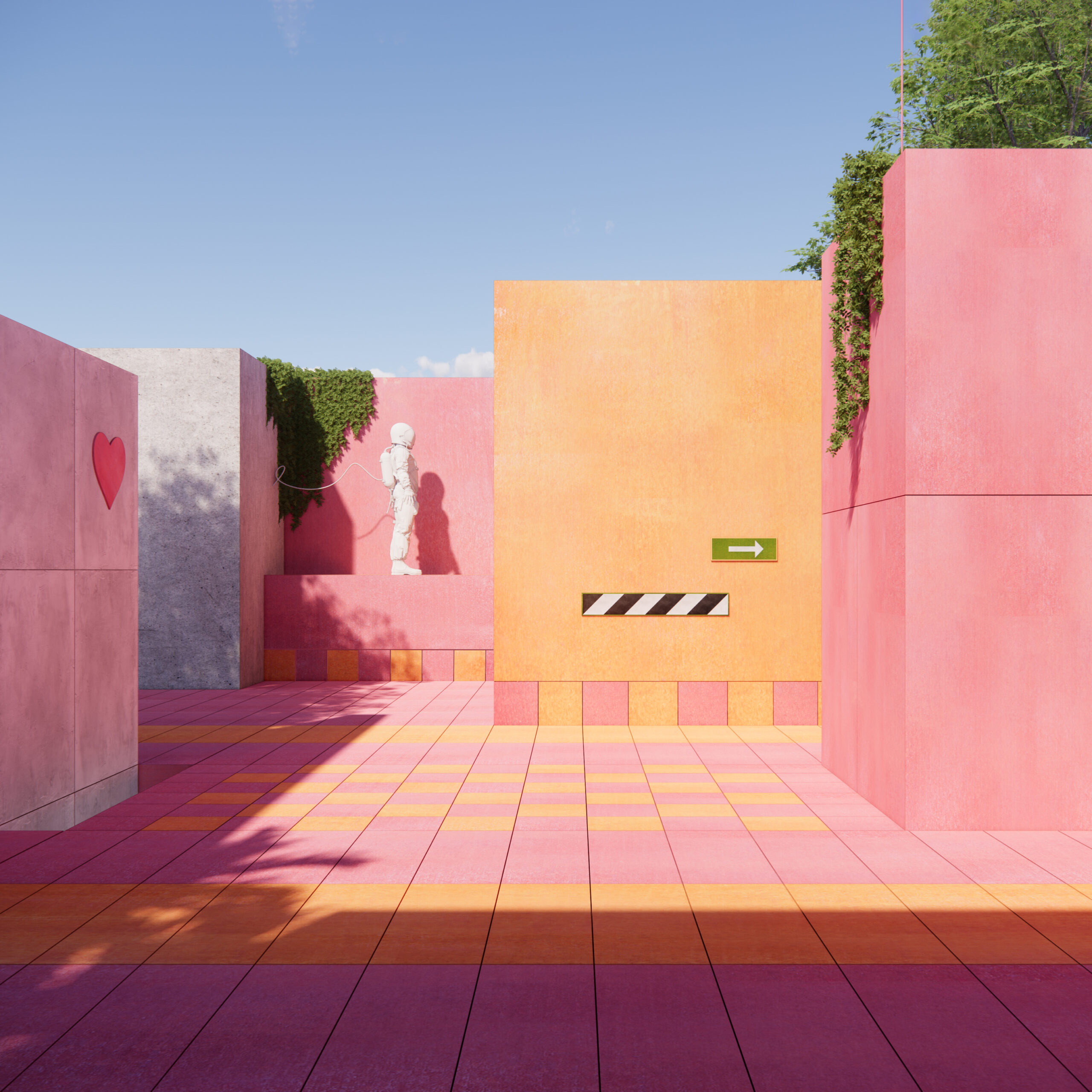 Ceren Arslan, BArch '18, was interviewed in an ArchDaily feature, "Visualizations Always Start with the Story." The article highlighted Arslan's recent project, EXIT, imagining spaces that "break the mundane aesthetics of the built reality." The works in the collection, Arslan told ArchDaily, "offer unique and distinct alternative environments like green suede walls in a basketball court or soft solo churches, even 50-people dinner tables. Each space provokes an unusual reading of a familiar context with a story. They are thoughts borrowed from real life but put into satirical or unexpected contexts to break away from it."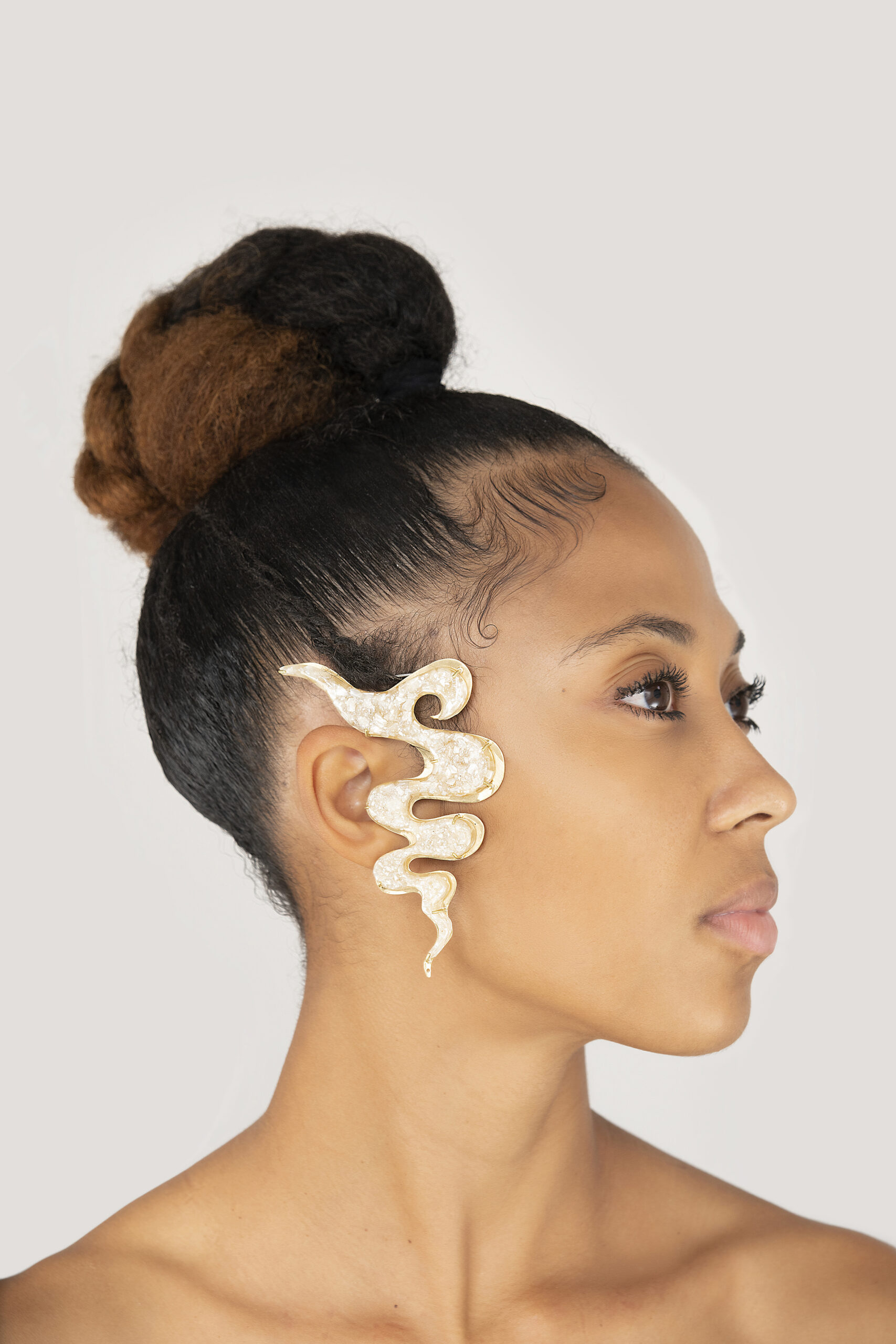 Taisha Carrington, BFA Fine Arts (Jewelry) '18, of Barbados was awarded a 2022 Catapult Caribbean Arts Grant, which supports creatives across the Caribbean. She was also named a finalist for the Art Jewelry Forum's Young Artist Award, recognizing work that will direct the future development of art jewelry. As part of the award, Carrington exhibited her work at Platina Stockholm during Schmuck, the annual international art jewelry fair held in Munich in July. Meanwhile, her work Waves, a hair brooch from the collection I Had a Dream of a New Old Caribbean, was recently acquired ​​by the Dallas Museum of Art for their permanent collection.
Gray Rothey, BFA Digital Arts (2D Animation) '18, was the production manager on Titmouse, Inc.'s latest preschool show, Duck & Goose, which began airing on Apple TV+ on July 8, 2022. Rothey worked alongside production assistant Alistair Rice, BFA Digital Arts '20, on the project. Duck & Goose is based on the bestselling books written and illustrated by Tad Hills. It tells the story of two feathered friends who learn to look past disagreements and appreciate their differences.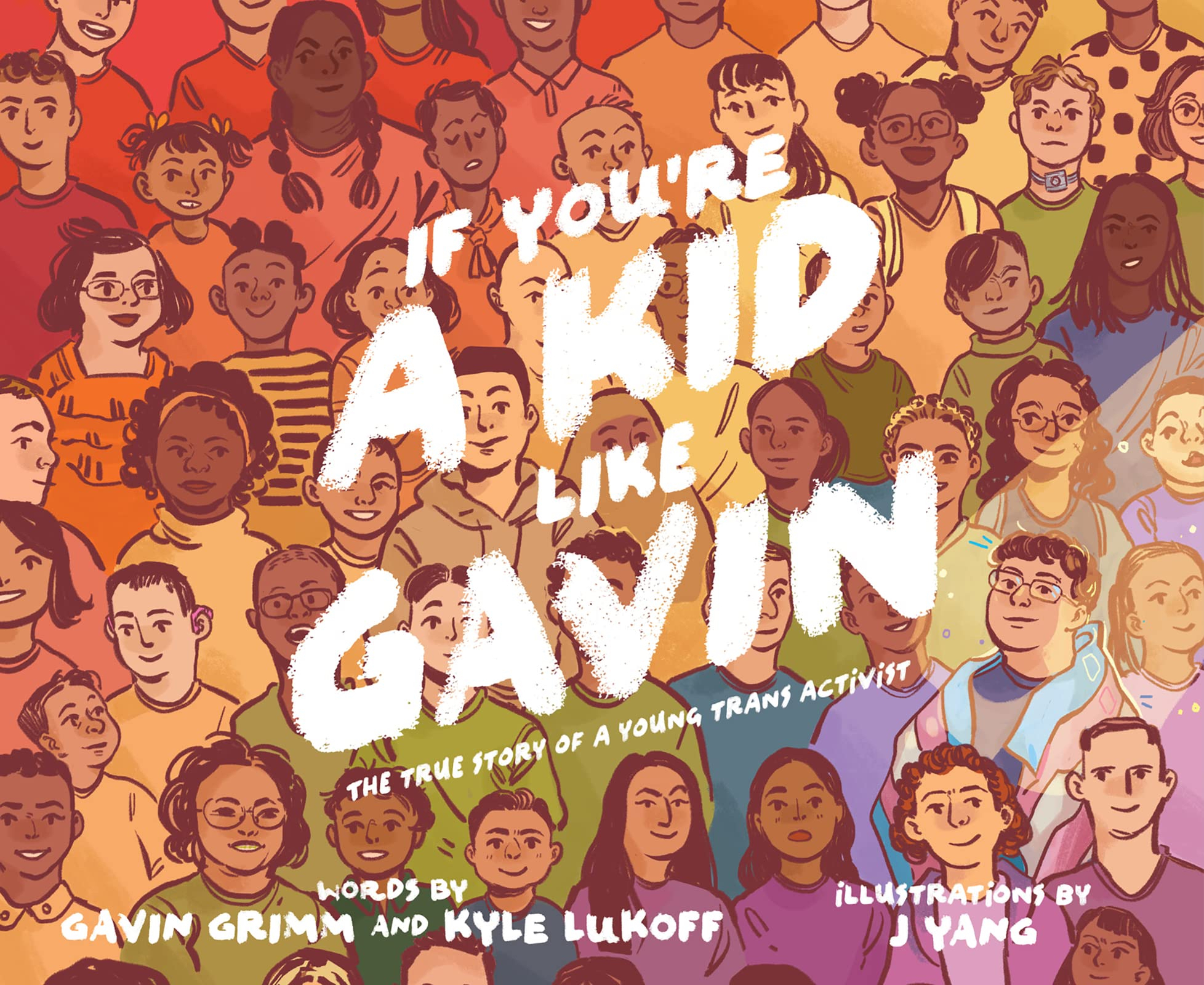 J Yang, BFA Communications Design (Illustration) '18, worked on a book released in July 2022, If You're a Kid Like Gavin. It tells the story of trans activist Gavin Grimm as he stands up for his own rights. "Other than that," Yang writes, "I've moved to Iowa and have been fostering a rather large rabbit."
2020s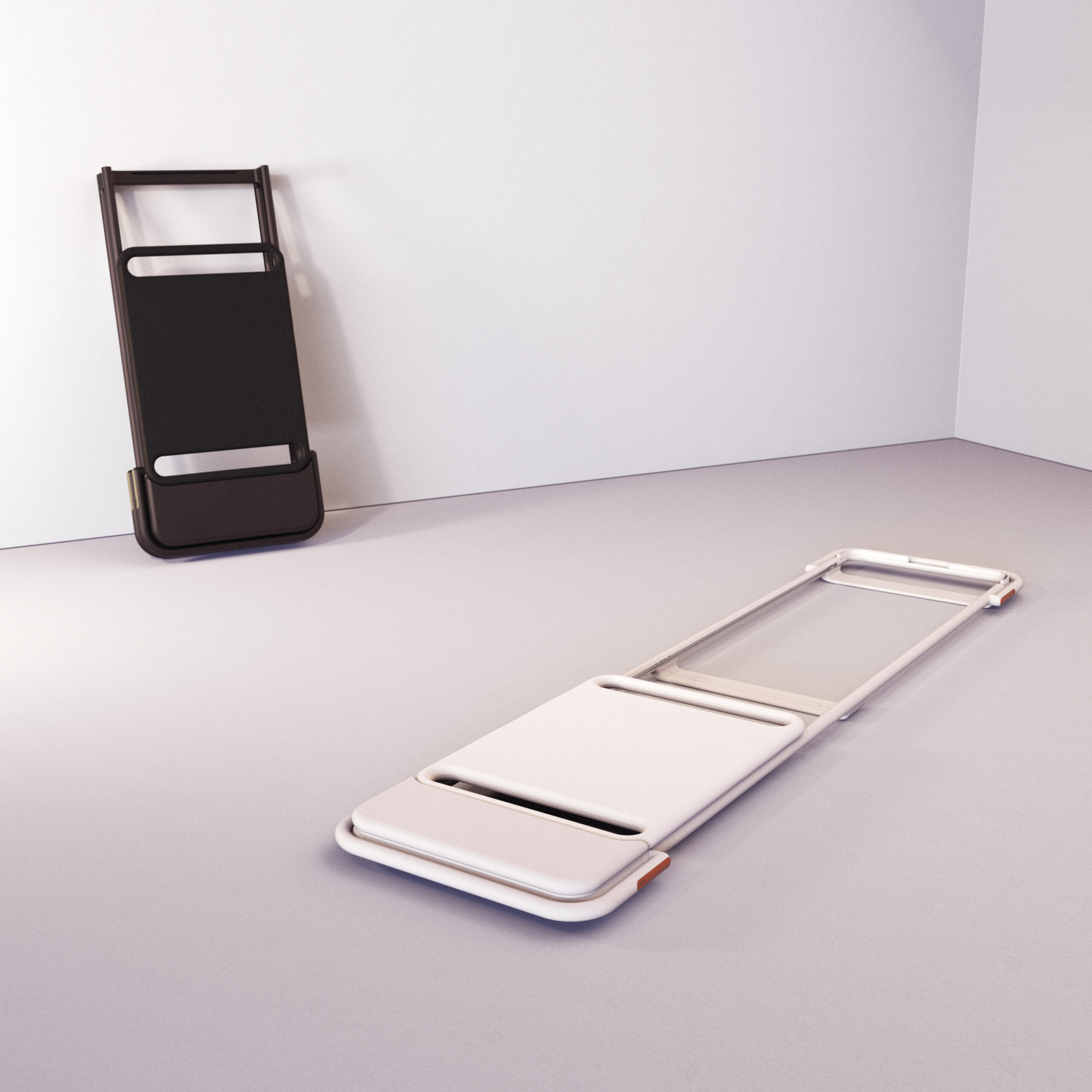 Hannah Fink, MID '20, started a venture to launch Somato, an enhanced Pilates reformer with an AI coach for at-home training. Fink discussed the design, as well as her journey in industrial design, on the Inventors Helping Inventors podcast (episode 204) in June.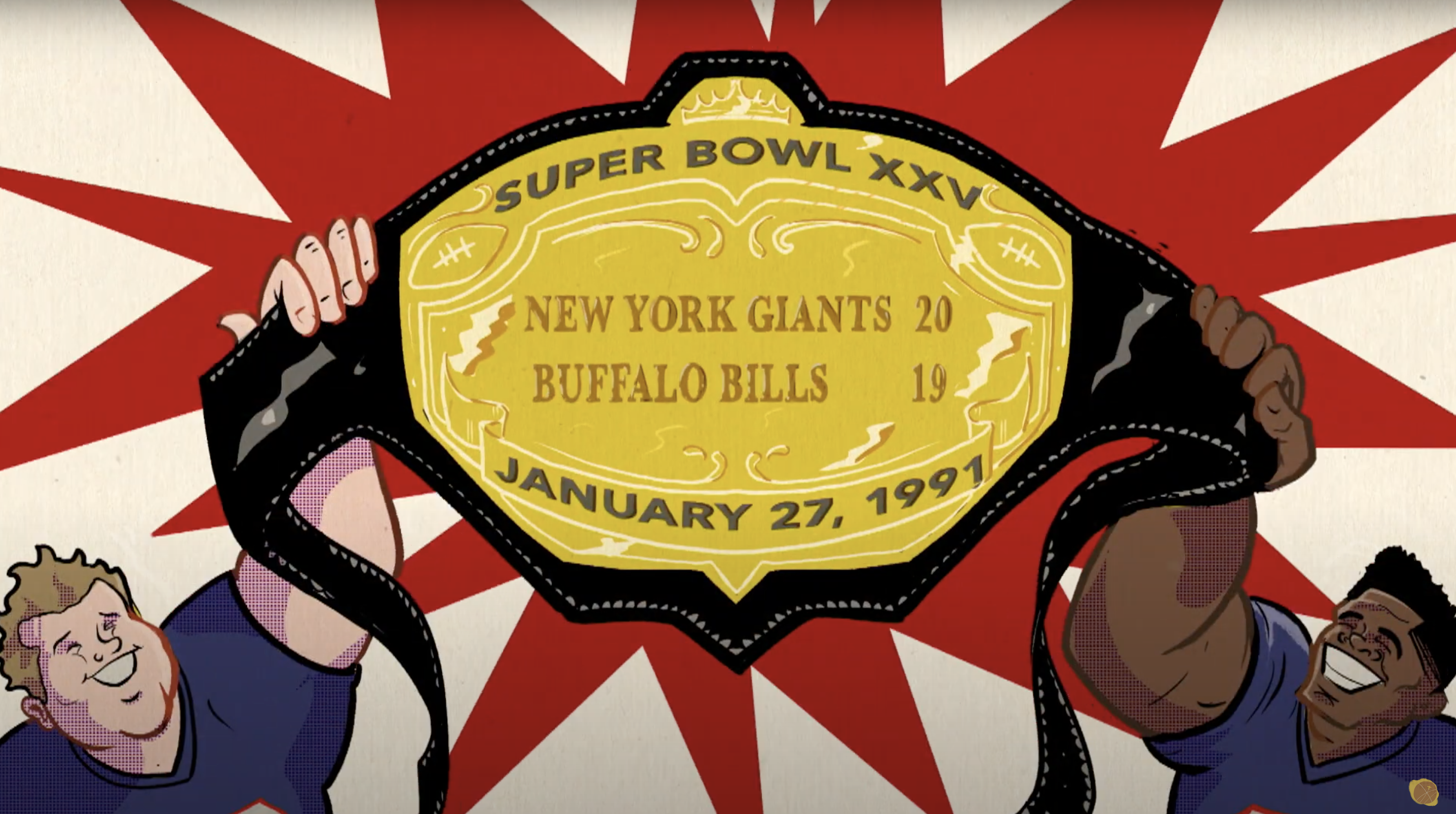 Alex Fyock, BFA Digital Arts (2D Animation) '20, worked as an animator on four video spots for NBC's Super Bowl LVI pregame show in February 2022. Titled "Untold Super Bowl Stories," the spots feature interviews with sports writer Peter King and Super Bowl stars Terry Bradshaw, Joe Gibbs, Bill Parcells, and Steve Young. Pratt alum Taisiya Zaretskaya and faculty member Emmett Goodman also worked on the videos, which can be viewed on YouTube.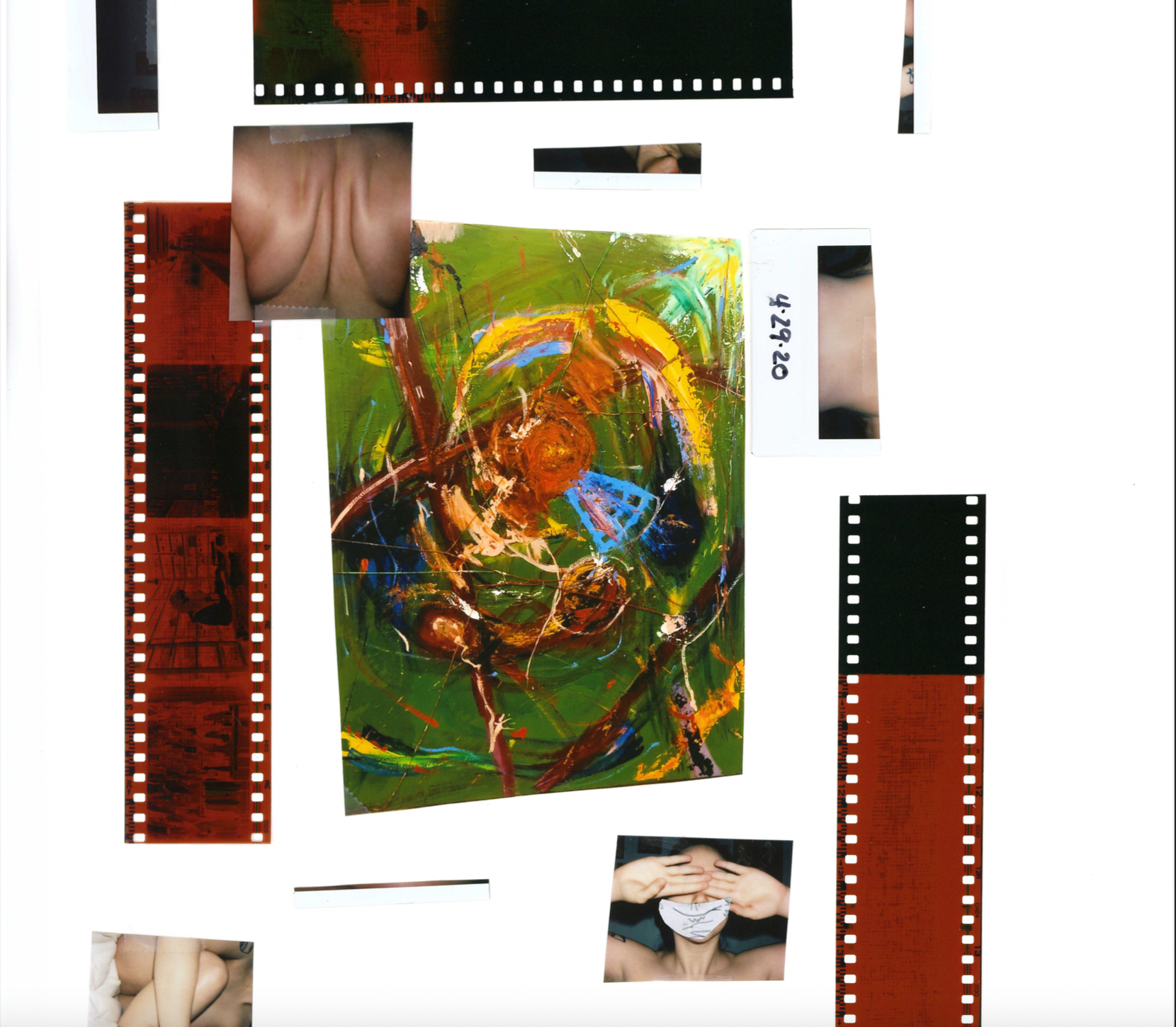 Veronica Ashworth, BFA Writing '21, decided to leave New York City after graduating from Pratt and move to Portland, Oregon, where she is pursuing a dual MFA in visual art and critical studies at Pacific Northwest College of Art. "Visual art was always my first love, and if I hadn't had the opportunity to go to Pratt Institute for my bachelor's, I don't know if I would've had the confidence to claim this part of me," Ashworth writes.
Nicole Marconi, MSLIS '21, is currently working at the Hoboken Public Library as the Access Services Manager. She has held this position since November 2021.
---
Submission guidelines:
Pratt alumni, we want to know what you're up to, and so do your fellow graduates. Send your updates on work and life to classnotes@pratt.edu. Notes may be up to 100 words in length. Please include your full name, degree or program, and graduation year. Submissions will be edited for length, clarity, and style. Image submissions should be high resolution (300 dpi at 5 x 7 inches).