Prattfolio Class Notes highlights Pratt alumni news and updates on work and life. Read on for the Summer 2021 issue's dispatches, and see below for guidelines on how to submit.
Group Highlights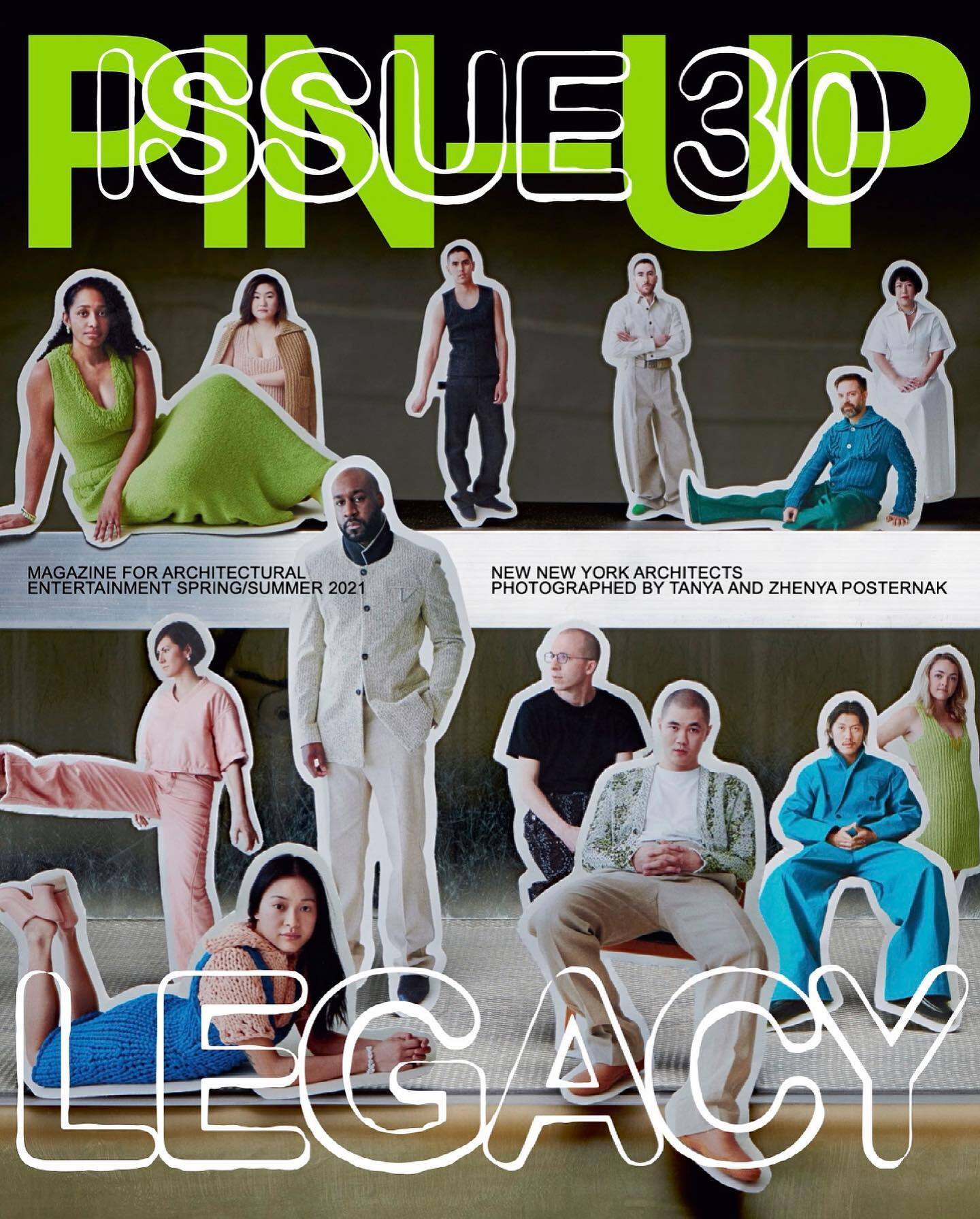 Pascale Sablan, AIA, NOMA, LEED AP, BArch '06, founder and executive director of Beyond the Built Environment, and Ashely Kuo, BFA Interior Design '14, of the multidisciplinary design studio A+A+A were among the cover subjects of PIN-UP magazine's 15th anniversary issue. Interviews with Sablan and Kuo and her partners are featured in the issue.
Elizabeth Kobert, MSLIS '19, published an article in Library Journal about managing remote internships during the pandemic. Karen Wang, MSLIS '21, contributed perspective to the story, discussing her internship experience with an initiative focused on diverse representation in children's picture books.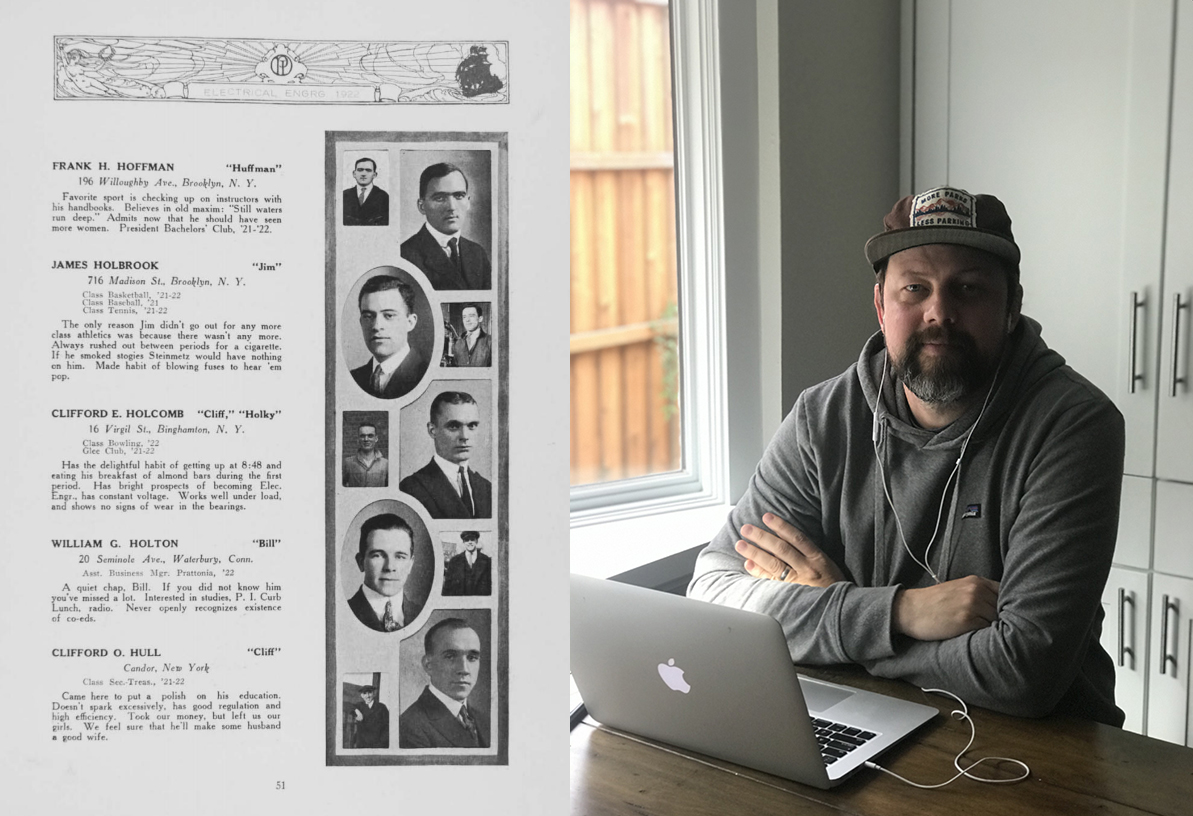 Ryan Short took advantage of the new online School of Continuing and Professional Studies offerings and returned to school at Pratt last year, fulfilling a long-held dream to follow in the footsteps of his alumni grandfather and great-grandfather: Robert Holton, BEE '60, and William Holton, BEE 1922. In a post on Instagram last fall, Short wrote, "Starting this semester they are now offering two courses I've had my eye on, available online for the first time"—Human Centered Design and Downtown Revitalization. "Starting today, I too will be able to say I attended Pratt, like they did."
1950s
Howard Bonington, BArch '51, who was a starter for Pratt's basketball varsity basketball team, reports that he practiced architecture for 30 years, interior design for 6 years, and airport terminal design for 6 years. Now 92, he is retired, specializing in pen and ink drawings and residing in Cape Cod.
Henry Sanoff, BArch '57; MArch '62, distinguished emeritus professor of architecture at North Carolina State University, gave a number of recent lectures on Zoom, including "Democratic Architecture: A Research Based Approach" at Maltepe University, Istanbul; "Educating Community Designers" at Istanbul Technical University; "Designing with People in Mind" at Drury University's Hammons School of Architecture; "Community Participation Case Studies" at Kennesaw State University's College of Architecture; and "Democratic Planning and Design" in Cal Poly's Department of City & Regional Planning. He was invited to be included in an oral history publication, titled Memoripedia, comprising more than 60 interviews with academics from around the world and from various disciplines; the archive is organized by the Association for Diplomatic Studies and Training.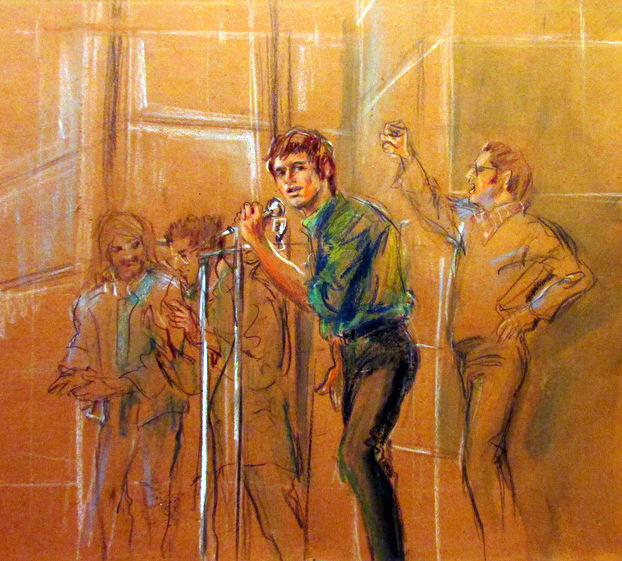 Marilyn Church, BFA Graphic Design '59, an established courtroom sketch artist, did courtroom artwork for The Trial of the Chicago 7 on Netflix, and illustrated the cover of the issue of Netflix Queue that highlighted the film.
1960s
Valetta (Marascia), BS Art Education '61, led a project called Draw to the Right, which had artists create postcards to sell as a fundraiser for essential workers. "Thanks to the creative efforts of many tristate artists," Valetta writes, "all 70 housekeepers at Penn Medicine's Chester County Hospital received a $25 gift certificate to acknowledge their important work during the pandemic."
Howard Berelson, BID '62, was awarded a teaching fellowship for the New Jersey State Council on the Arts—Art in Education program. Berelson taught for 26 years. Among other honors, in 2017, he was awarded first prize in the Allen Ginsberg Poetry Awards and received honorable mention in 2021, 2020, 2019, 2018, 2015, and 2013. Publishing credits include The Paterson Literary Review; The Great Falls, An Anthology of Poems about Paterson, New Jersey; and Lips. His early illustrations are in the permanent collection of the Eric Carle Museum of Picture Book Art, the Zimmerli Art Museum, and Rutgers University. His recent children's book, Kate's Dream, is available via Amazon and Barnes & Noble. Berelson's website is howardberelson.com.
Gregory S. Dinallo, BID '62, will have his ninth novel, Bridge of Lies, published this summer by Open Road Integrated Media. Dinallo shares a summary: "Russian journalist Nikolai Katkov, the protagonist in my previous novel Red Ink—a New York Times Notable Book of the Year—drives the story. When his colleague, Nina Grafinskya, is terminated by a Kremlin assassin, he takes over her unfinished story about a Russian mole in the US federal security apparatus. It takes him to Washington, DC, where he connects with Lana Nichols, a sexy, young FBI cyberterrorism expert." The book will be available in e-book and trade paperback formats.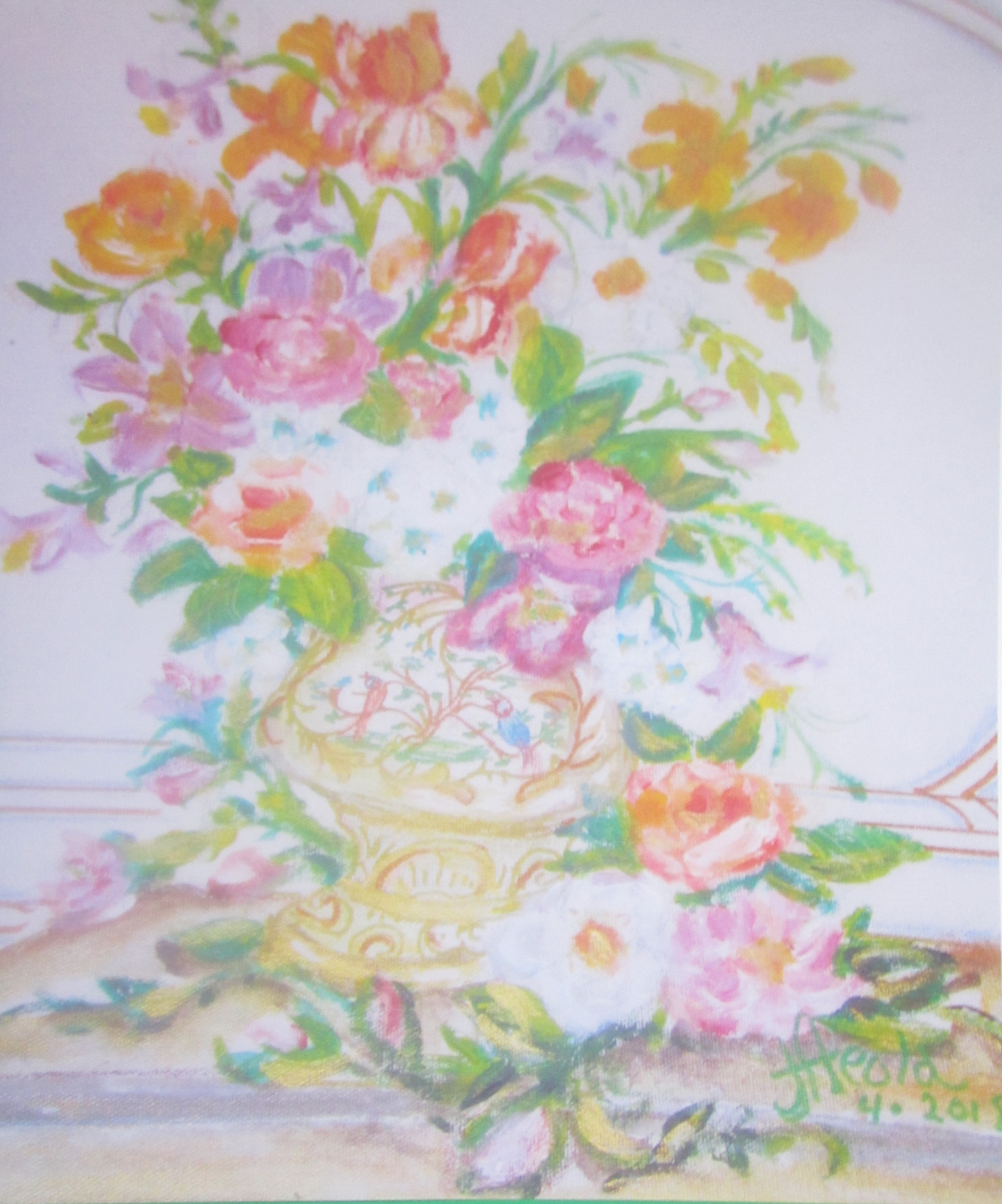 Judy Fredman Feola, MS Art Education '62, donated several paintings to the Damascus Heritage Society in Maryland for fund-raising raffles at the annual Springtime Damascus Heritage Society Tea to celebrate 10 years of exhibitions at the Damascus Heritage Museum. Feola has volunteered for several years assisting in cherishing history, preserving vintage collections entrusted as keepsakes of traditions, carried forth to the newest families to settle in the communities of Damascus. She writes that she is a proud class of 1962 Pratt graduate delighted to share in the artistic explorations and adventures of the next generation in Class Notes.
Nancy Grossman, BFA '62, was featured on Tyler Green's podcast Modern Art Notes on June 3, 2021. The MAN podcast has aired over 480 weekly episodes and is the most listened-to audio program about art in the English language, named "one of the great archives of the art of our time," by art critic Sebastian Smee and "one of the world's top 25 cultural podcasts" by the BBC. Producer and host Tyler Green is an award-winning author, historian, and critic. The MAN podcast is available over iTunes, Google Play, Spotify, Pandora, SoundCloud, Stitcher, and all other podcatchers.
Fredric (Rick) Pascal, BChE '63, is the author of Detour: Incredible Tales That Take You Off the Main Road, a compilation of short stories. Following his earlier career in engineering, Rick began to pursue his other creative talents in the performing arts: theater and film. This led him further into playwriting and short stories. Detour is available in paperback and e-book formats.
Al Foti, AAS '64, graduated from evening school at Pratt after serving in the US Air Force at the end of the Korean War. "Plans to go to Pratt full-time under the GI Bill were not possible when I came home," Foti writes. "I needed to get a job and help my family. So, evening classes was it, and a job on Madison Avenue at Look magazine got my foot in the door and was the beginning of a long and successful career publishing." He adds, "P.S. the last time I saw the cannon out front—it was painted pink."
Jackie Downey, BS Art Education '65, retired from teaching art with the Broward County Public School System in Fort Lauderdale, Florida. Downey also taught evenings and after-school classes at the local museum art school, and after retirement taught teen and adult drawing and spent four summers teaching art to children living in Ullan, Battar, Mongolia. Downey now lives in Michigan and practices painting, sculpture, ceramics, and drawing. "Thanks to my early years of education at Pratt in many different kinds of art and humanities," Downey writes, "I have had the confidence and ability to continue teaching art as a very satisfying career for about 46 years."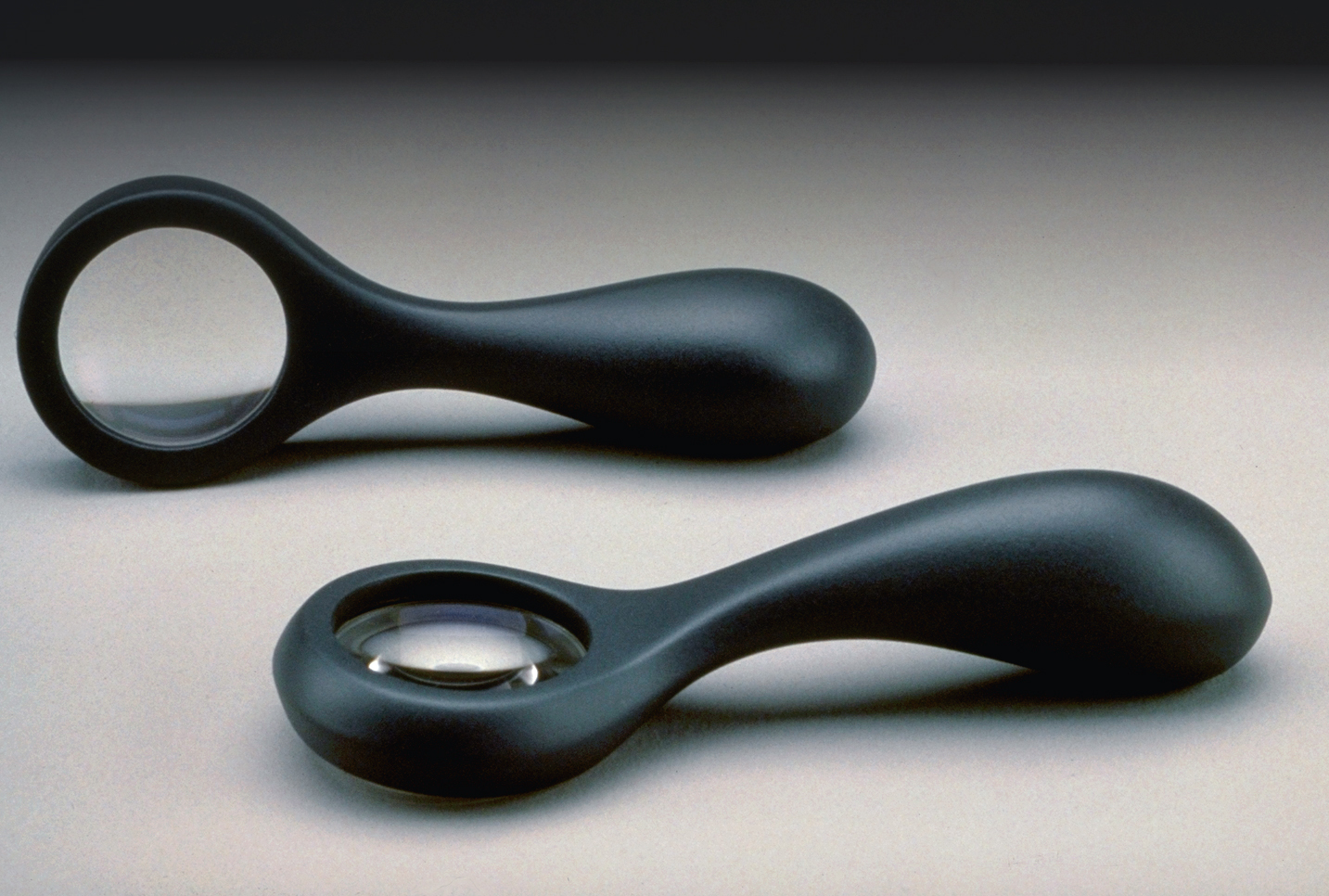 Gordon Randall Perry, BID '65; MID '75, a former Pratt faculty member, had his industrial design product Clear Vision II Hand-Held Magnifier added to the permanent collection of the Museum of Modern Art. The product is also included in MoMA's books American Design and Mutant Materials in Contemporary Design. Perry taught industrial design at Pratt for 14 years, both in the undergraduate and graduate departments and is an industrial designer and principal of the firm Gordon Randall Perry Design.
Tony Costello, FAIA, BArch '66, was honored on April 26, 2021, at a joint in-person and Zoom presentation program at Ball State University's Estopinal College of Architecture & Planning in Muncie, Indiana. The occasion was the public announcement of the renaming of the annual award that AIA Indiana presents to outstanding young architects, the Tony Costello Young Architects Award. The award recognizes Costello's 54-year career that has inspired thousands of students and emerging professionals early in their exemplary careers. Over 80 former students participated via Zoom.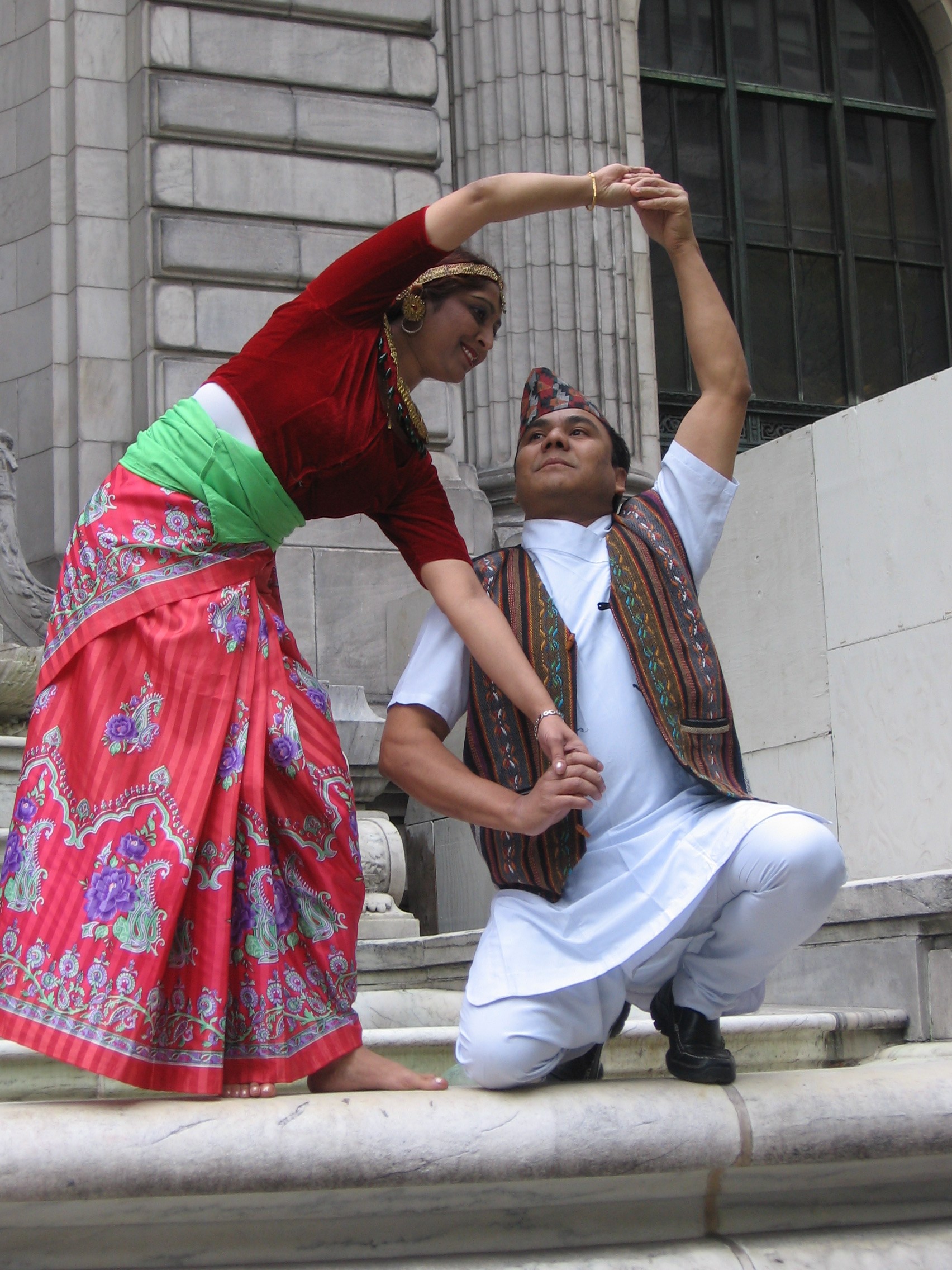 Sherry Onna Handlin, BFA Art and Design Education '67, recipient of an Alumni Achievement Award from Pratt in 2013, is a vegan and animal rights activist and a mixed-media artist. Handlin is cofounder of Dance Theater of Nepal, with Raj Kapoor. Performances and workshops in New York and beyond have highlighted Nepali arts, culture, and community in America, since 1997. Handlin is hoping to create a new performance as a tribute to Ram Nagarkoti, an artist, musician, dancer, and videographer who died in 2010. The Library of Congress has 10 years of Dance Theater of Nepal offerings, with materials from 2013 to 2020 arriving soon.
Rosalind (Lipson) Sedacca, CDC, BFA Fashion Design '67, is celebrating the fifth Anniversary of her Divorce, Dating & Empowered Living radio show/podcast. Sedacca is a divorce and coparenting coach, author, and founder of the Child-Centered Divorce Network. After graduating from Pratt with a major in fashion design, she moved into a coaching and writing career.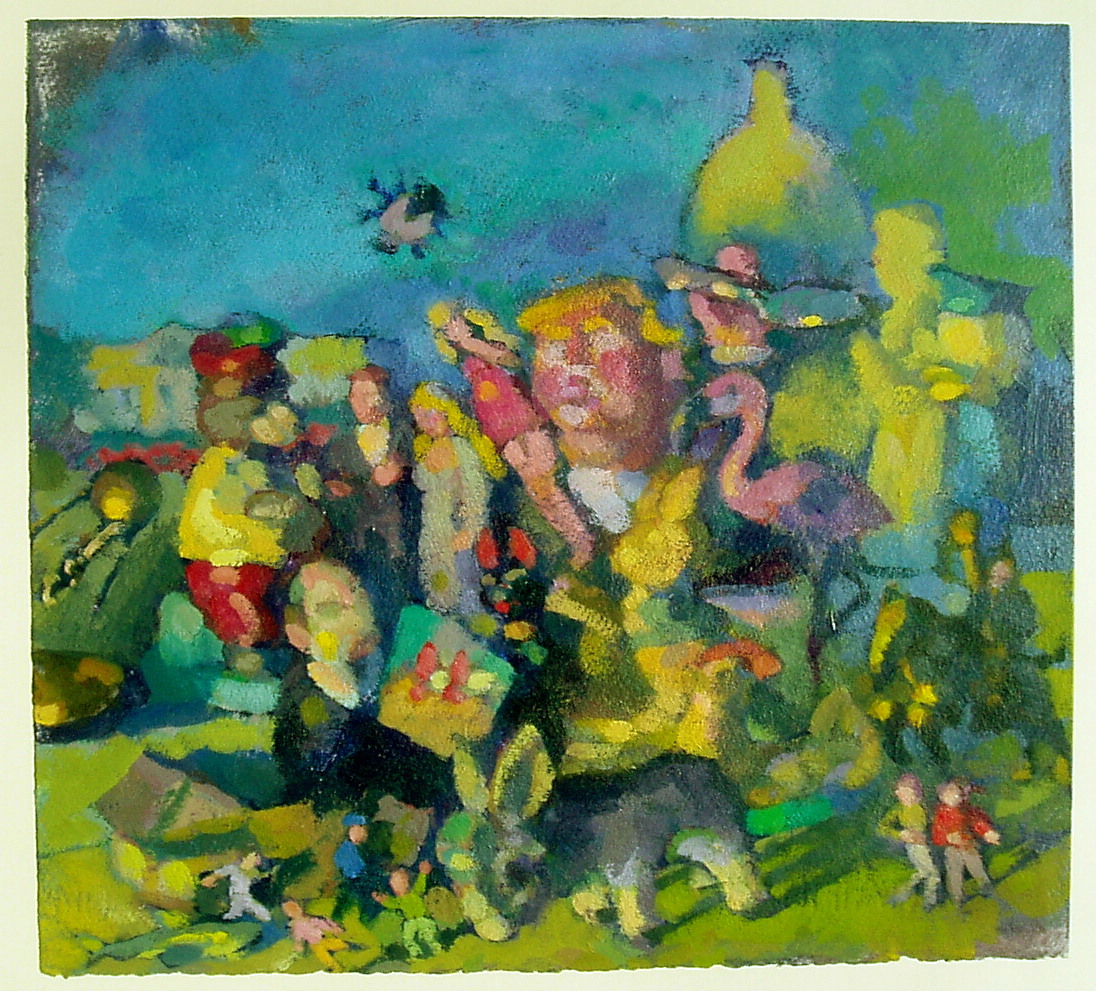 Donald Wynn, BFA Graphic Arts (Painting) '67, writes that though the pandemic caused cancelations of showing work in-person in his New York City gallery (D. Wigmore Fine Art) and at Keene Arts, in Keene, New York, "it did allow time for updating my website at last." The updates include current work, recent sales, exhibitions, reviews, and more. Wynn also recently published three articles in Adirondack Almanack, all with reproductions of his work, accessible online at adirondackalmanack.com. "Painting, as always, continues to occupy most of my days," Wynn writes. "My wife Michele and I will celebrate our 56th wedding anniversary in September; we hope for an open restaurant."
Claire Jeanine Satin, MFA '68, has a major exhibition, From Concept to Creation: The Bookworks and Related Works of Claire Jeanine Satin, at the Jaffe Center for Book Arts at Florida Atlantic University in Boca Raton, Florida. The exhibition will open in the fall of 2021 (having been closed for one and a half years due to the pandemic). Satin had work in Voices inside the Green: Homage to Anna Atkins at Serre Torrigiani garden in Florence, Italy. Also, the Rare Book and Special Collections Division of the Library of Congress has acquired 3 additional bookworks of Satin's, amounting to 10 in their collection. Satin's website is satinartworks.com.
Helena Clare Pittman, BFA Painting and Art Education '69, has seen her book A Grain of Rice, with story and illustrations by Pittman, in print for 36 years with Penguin Books. It has sold nearly three quarters of a million copies.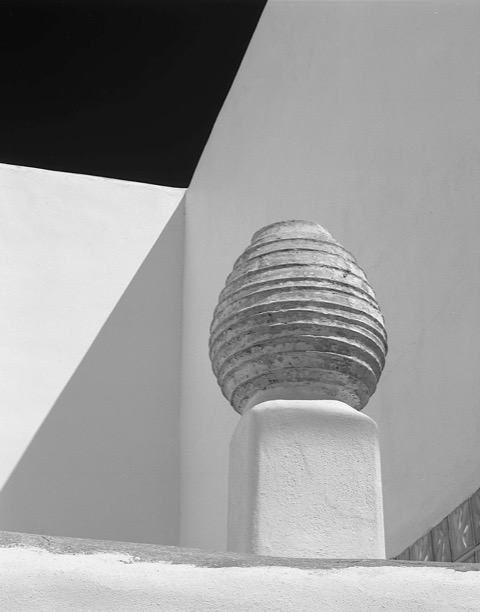 Robert A. Zeichner, BFA Advertising Design and Visual Communications '69, exhibited two photographs in the fifth annual summer exhibition Connections V at the Atlantic Gallery. The photographs are architectural studies and were made on the island of Paros, Greece, in 2014. Show dates were June 22 to July 10, 2021.
1970s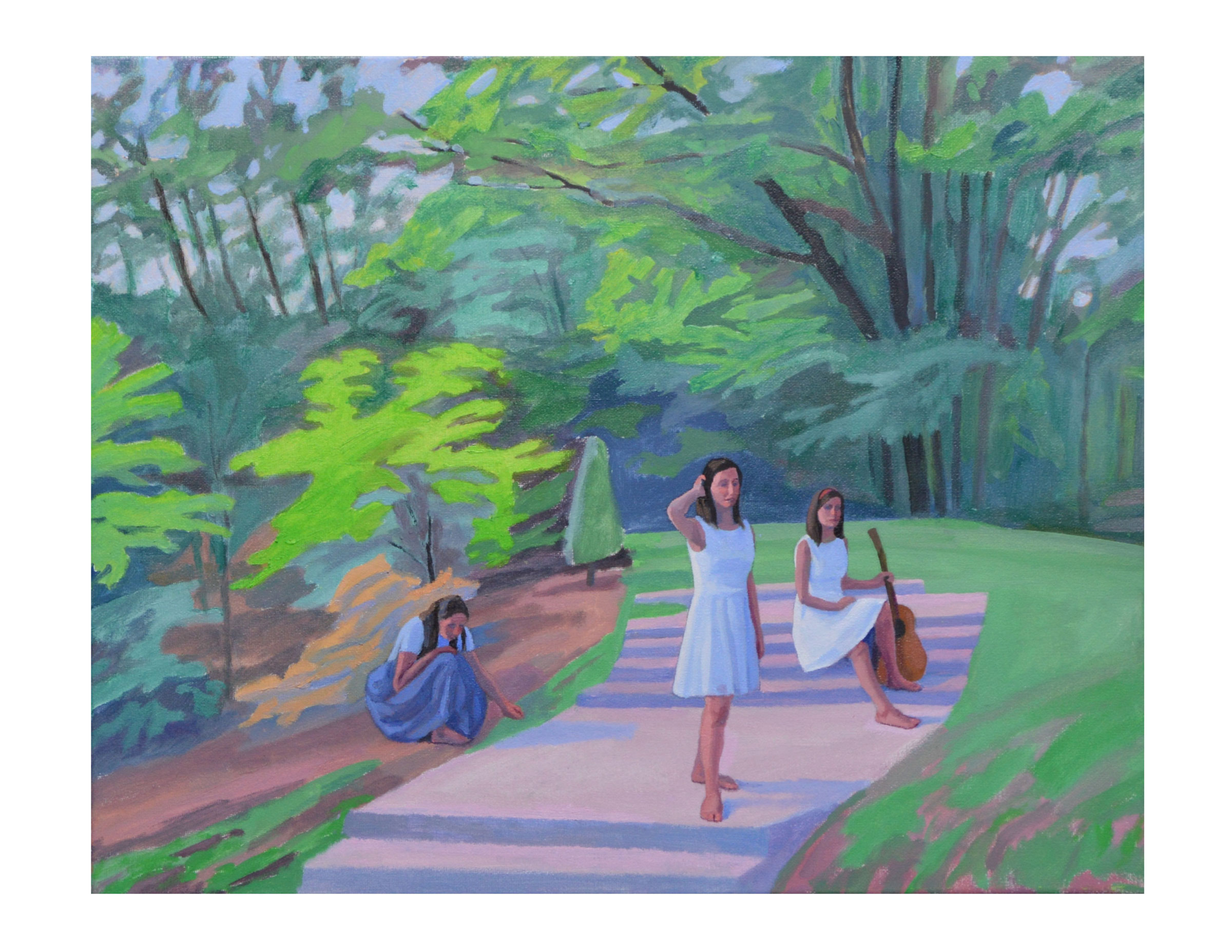 Douglas R. Giebel, BFA Fine Arts '71, had 30 of his oil paintings on display in the campus gallery of Viterbo University in La Crosse, Wisconsin. The solo exhibition, titled Figures in Landscapes: Seeking God's Shalom, hung from March 3 through April 7, 2021.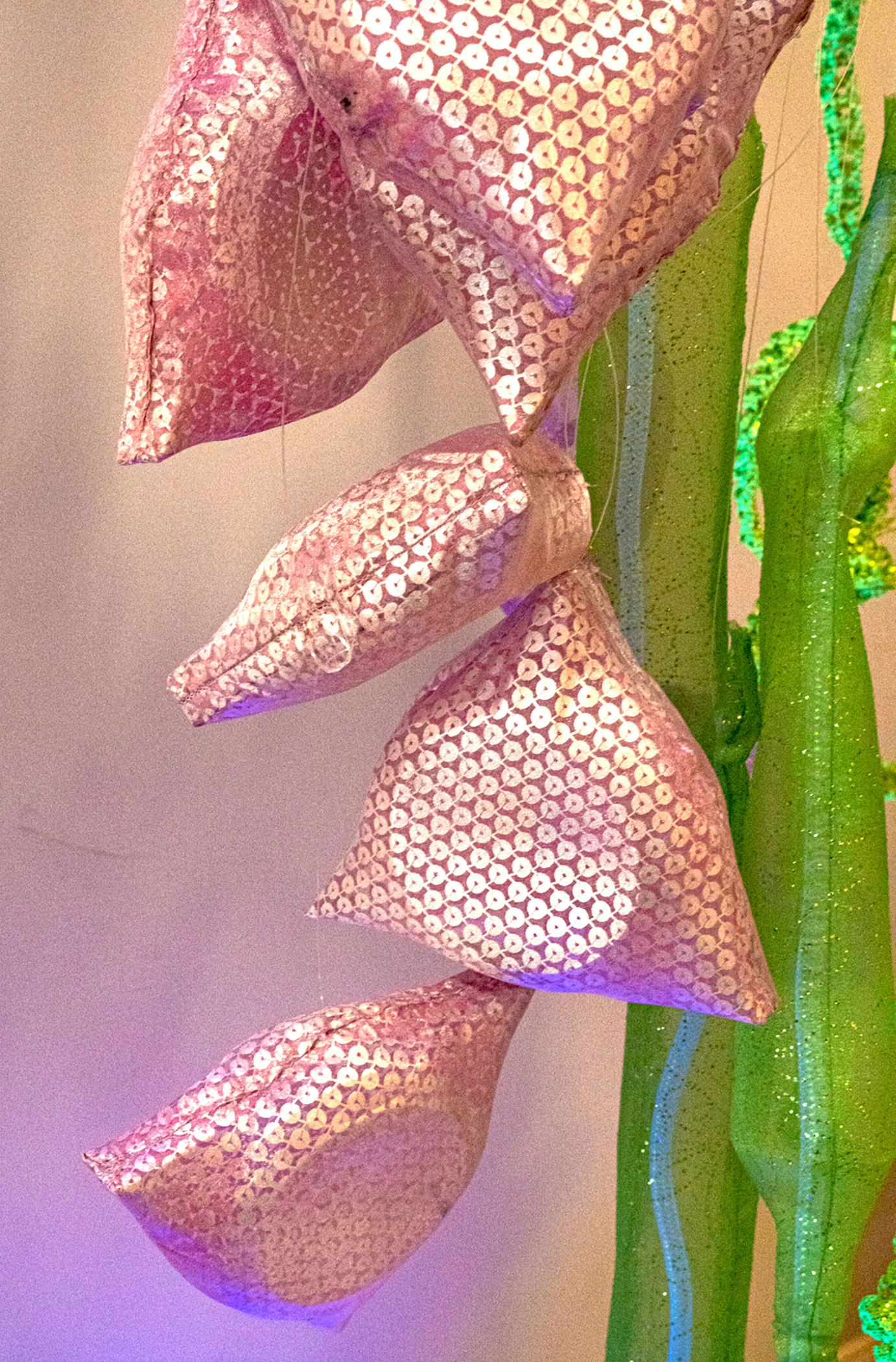 Saberah Malik, MID '72, is a recipient of the 2019 MacColl Johnson Fellowship in Visual Arts, scheduled for a four-week residency in April 2022 at the Wassaic Project in Wassaic, New York. Malik is participating in the Synergy II collaboration between Art League Rhode Island elected artist members and scientists from Massachusetts Institute of Technology–Woods Hole Oceanographic Institute (MIT–WHOI) in a program that pairs artists with scientists to visually interpret their research and data as a tool for public awareness and education about oceanic health; the first exhibit was at Falmouth Art Center in May. For Newport Art Museum's invitational Call and Response, Malik responded to Amano Kunihiro's work Three Black Birds with a textile sculpture.
George Ranalli, BArch '72, was highlighted in a number of publications recently. Domus featured Ranalli's pool house design for Philip Roth in a story that was also shared on the Philip Roth Society website. Italian architecture magazine The Plan highlighted the Festa Credenza by George Ranalli Designs. Ranalli and Anne Valentino were interviewed by architectural writer Virginia Cucchi on the Italian podcast All Good Vibes. A remembrance of Ranalli's beloved friend the late Michael Sorkin, on Curbed, also mentioned Ranalli.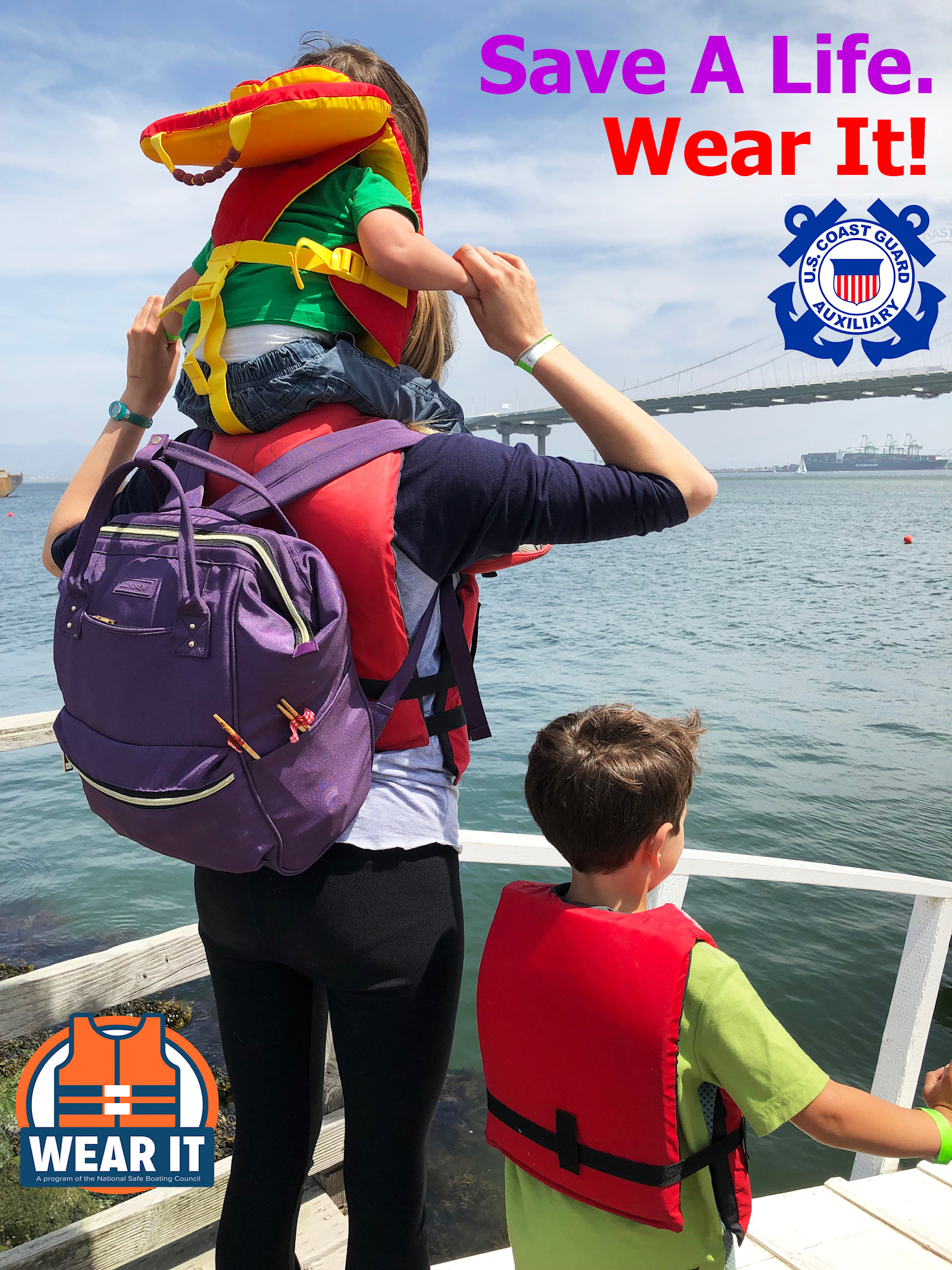 Roger Bazeley, MS Package Design '73, has been serving as a public affairs officer in the US Coast Guard Auxiliary for 13 years, and as editor of NavigatorExpress, the USCG Auxillary's national quarterly e-magazine since October 2019. After 30-plus years as an industrial design/packaging consultant, Bazeley joined the USCG Auxiliary as a professional photojournalist using many of the skills and the knowledge gained living in Brooklyn and New York City attending Pratt. Fifty years later, Bazeley is still an active working volunteer, with design and photos published, and a photojournalist professional in San Francisco serving, augmenting, and supporting "Team Coast Guard" as a member of "America's Volunteer Guardians," publishing their ongoing story.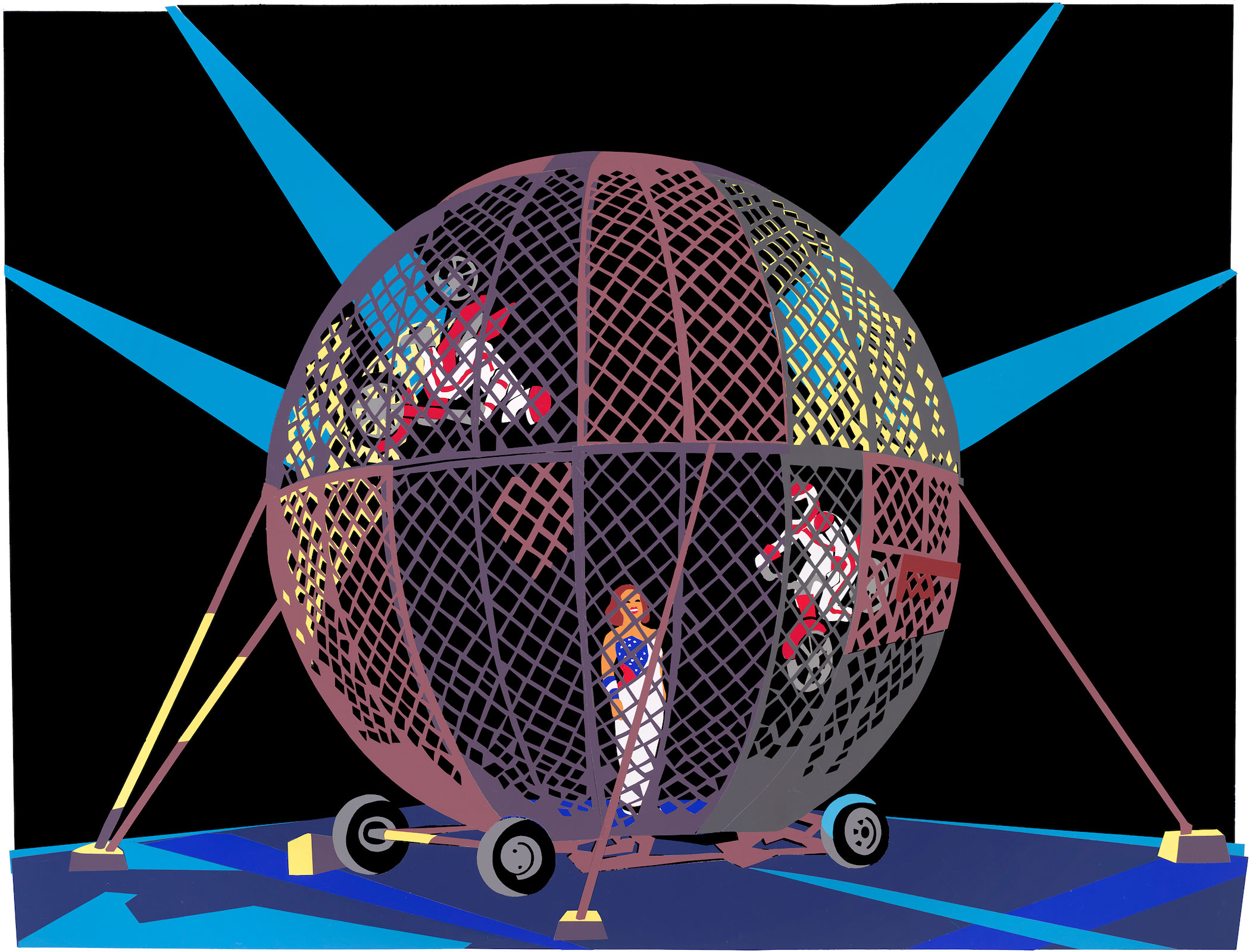 Philomena Marano, BFA '74, had eight of her cut paper works featured in American Collage 1935–Present, first at the Museum of Art DeLand, Florida (September 25, 2020, to January 3, 2021), and then the exhibit traveled to the Ringling College of Art and Design from February 26 to March 27, 2021. American Collage was curated by ACA Galleries, New York City.
Richard Brodsky, BArch '75, writes, "I had a small, but profitable architectural practice in Manhattan from 1983 to 2002. I'm married to Jodi for 41 years and we have three married daughters and three grandkids. I was diagnosed HIV+ in 1997. I wrote a book titled Jodi, the Greatest Love Story Ever Told in 2002 and had a seizure at my own Greenwich Village Barnes & Noble book signing. I'm president of the Richard M. Brodsky Foundation, and we have sponsored 15 World AIDS Marathons in Kenya and provided nourishing meals to over 10,000 Kenyan orphans since 2006 and medical care to over 2,600 Kenyan orphans. You can visit worldaidsmarathon.com to read more."
Jane Heyman, MFA '75, shared her website, www.janeheymanart.com.
Mariella Bisson, BFA Drawing '78, had her second solo show with Momentum Gallery in Asheville, North Carolina, last fall. Her large-scale mixed-media landscape works have earned three years of Pollock Krasner Foundation Fellowship support and a NYFA (New York Foundation for the Arts) Fellowship in painting. The exhibition was supported by the Joseph Robert Foundation. Mariella's paintings are in corporate, hospital, and private collections nationwide. She credits her rigorous training in drawing at Pratt in the '70s for her work ethic and drive for skills, mastery, and expression. After 26 years in Brooklyn, working as a curator and arts administrator, she is now a full-time painter in her Studio Fenario in Woodstock, New York.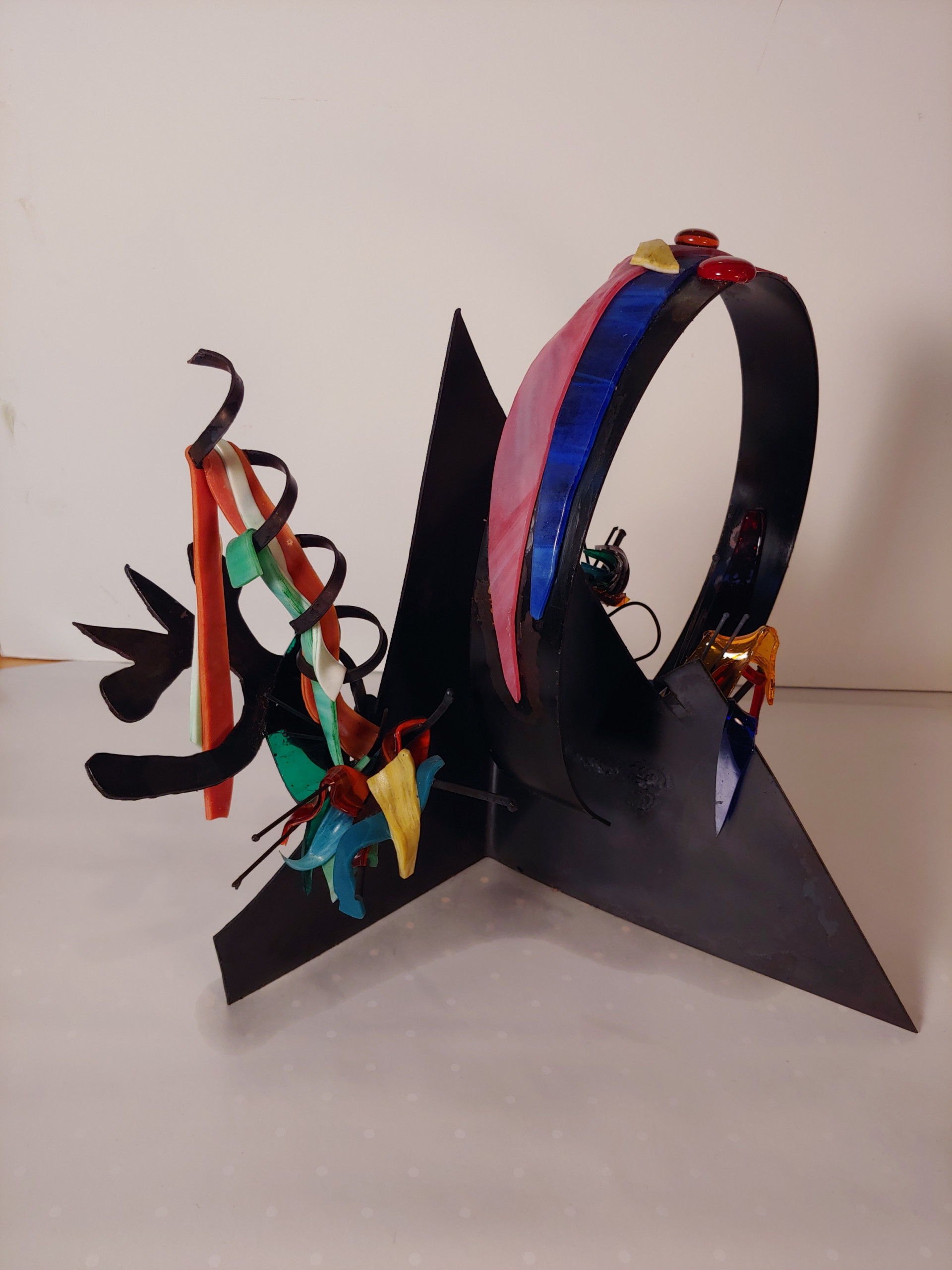 Mary Rieser Heintjes, BFA '79; MFA '85, had her work of welded steel fused with glass shown at the Carter Burden Gallery in New York City this past spring, the first in-person show since March 2020. Heintjes writes, "The theme of the show expresses the spirit of my art: Seeking Light, Finding Hope. . . .The light that I thrive on to reveal the beauty of the glass, supported by the story of the steel welding and being able to safely view the art in person, is a sign of great hope." Her art is also featured on Artsy.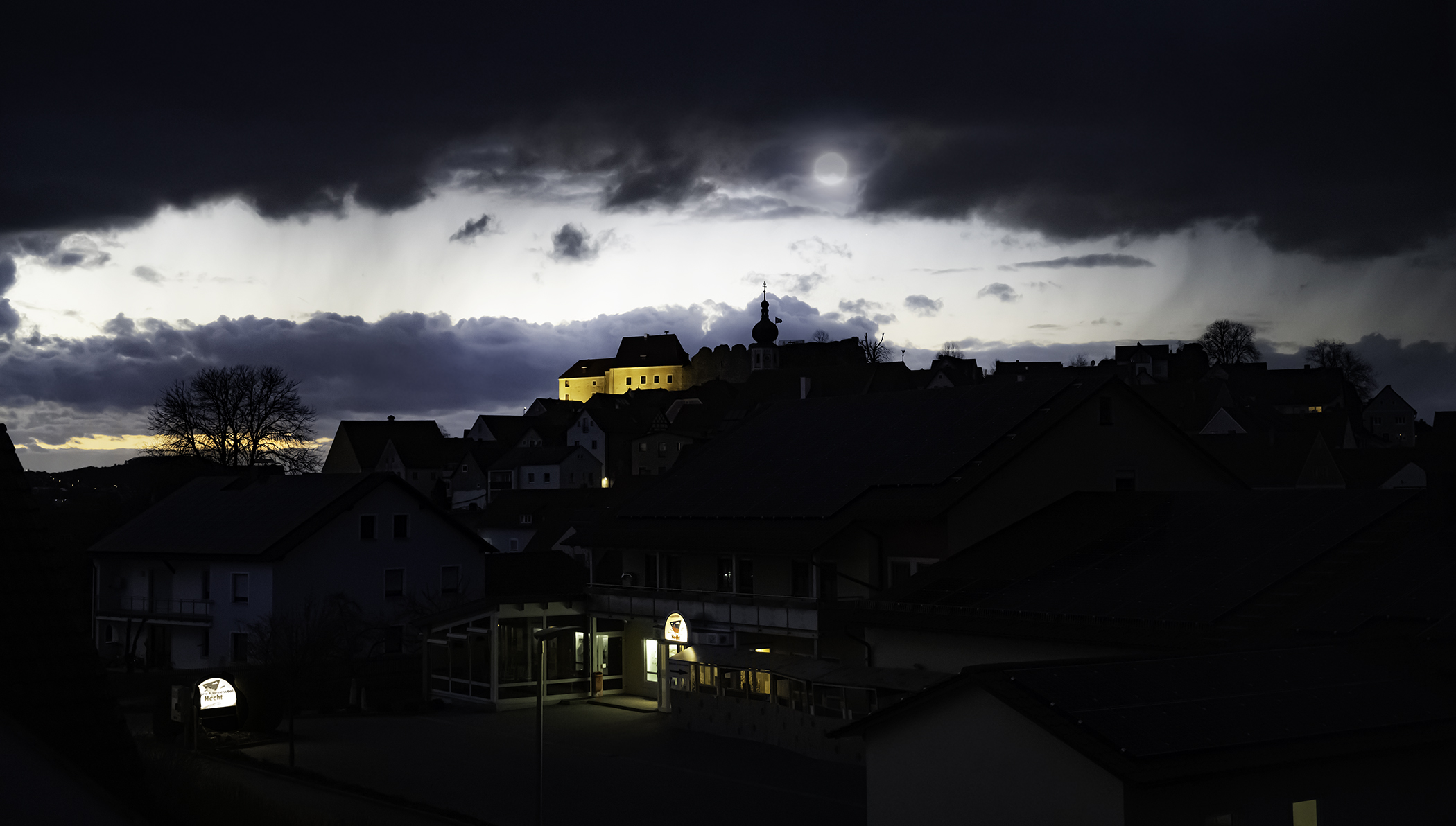 Laurence (Agikus) Waldron, BFA Fine Arts '79, lives in Europe, "where I have lived, roamed, written and photographed for the past 11 years. My wife and I have spent much time in Europe's great cities, museums, and cafes. My appreciation for art and what art is and means has certainly deepened. My perspectives have changed and my love for life has progressed."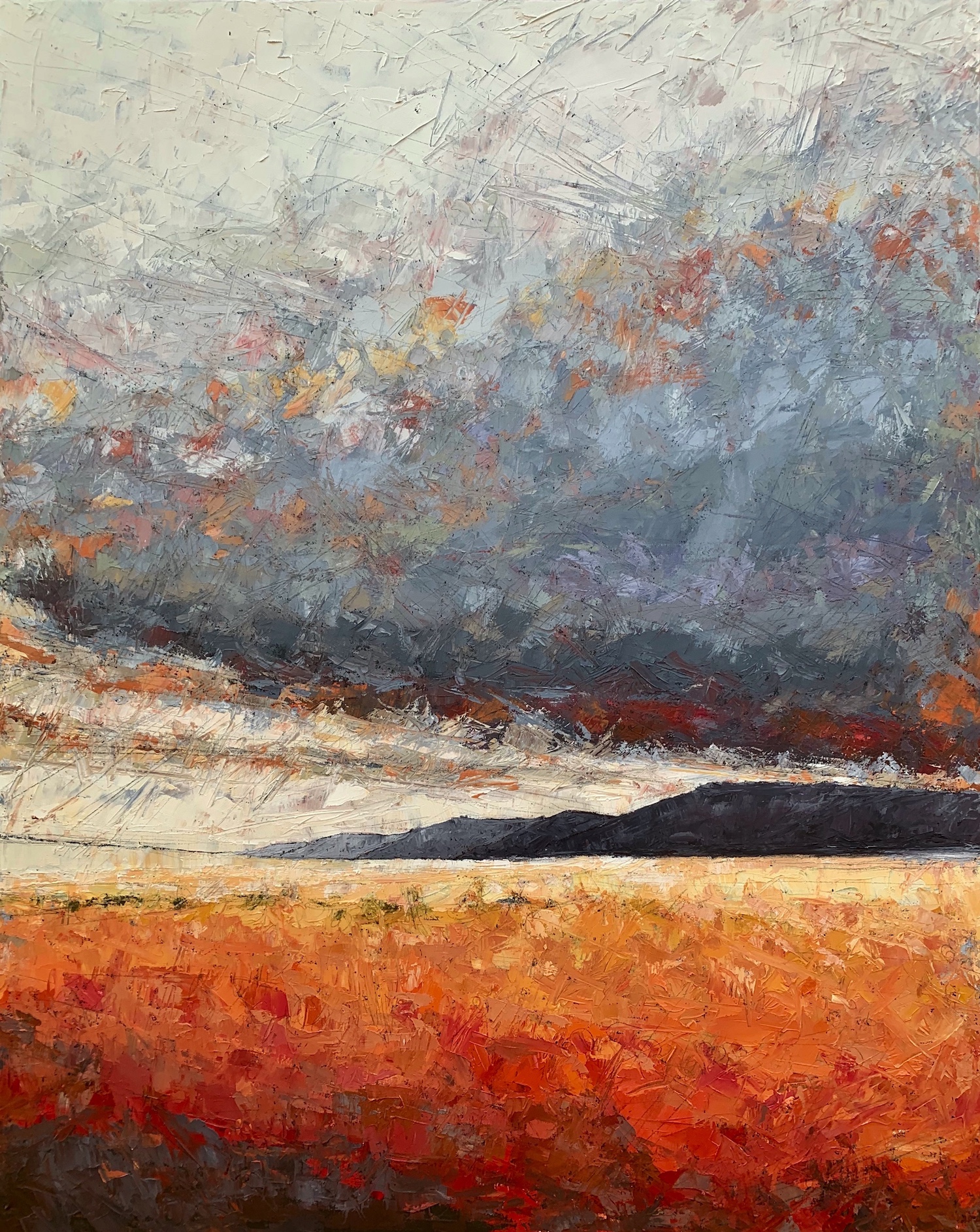 Alison Haley Paul, who was in the art and design program in the '70s, is a contemporary painter of lavishly textured landscapes. She is currently showing three paintings, Renewal, Delight, and Awakening, at the Oceanside Museum of Art in TWA's NOW, until August 1, 2021. Among other California galleries, Paul is currently represented through Ærena Galleries & Gardens in Napa Valley and has had the honor of exhibiting numerous solo shows over the past seven years. You can view her latest work this summer from August 15 to September 15, 2021, at her first dual show at Ærena Galleries. Stay up-to-date by following @alisonhaleypaul on Instagram.
1980s
Anna Arroyo, AD Illustration and Graphic Design '80, had an exhibition at El Barrio's Artspace PS109 from June 7 to 25, 2021, in a presentation of 15 Lower East Side Latin artists.
Peter Bafitis, AIA, BArch '81, was interviewed for Authority Magazine for its series 5 Steps We Must Take to Truly Create an Inclusive, Representative, and Equitable Society. The interview features a wide range of topics that include leadership, race, diversity, equality, and inclusion. These are core values at RKTB Architects, PC, where Peter is the managing principal, and are reflected in both the diversity of its staff and the communities it serves.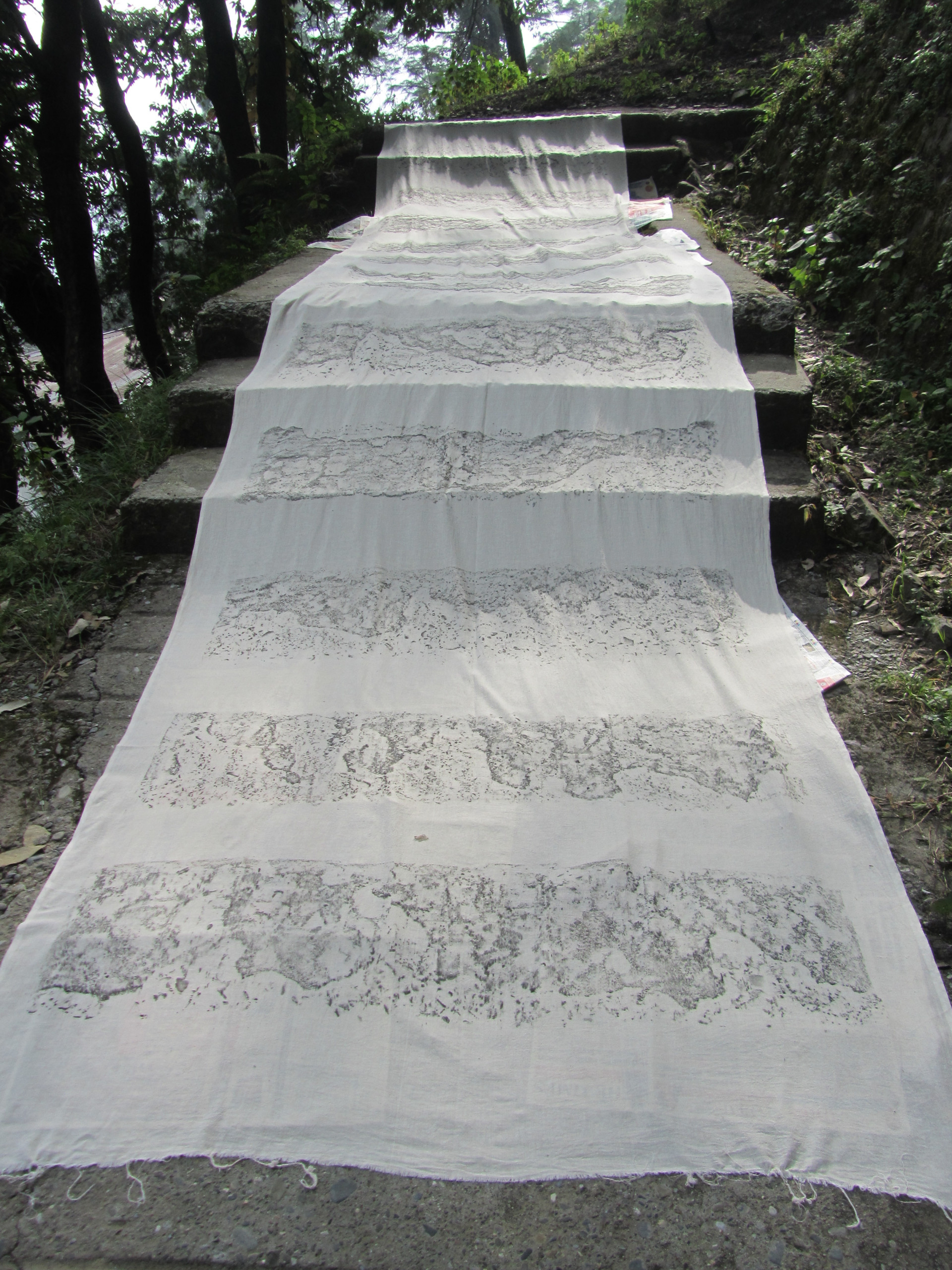 Cristina Dueñas, MFA Fine Arts '82, has been working over the past four years with objects that she encounters. "It all started in 2018 when living in the Galapagos Islands," Dueñas writes, "and I have now continued with this enquiry in India. I conducted this project just before the Doshisha footpath was renovated. Thus, a significant section of this path has now undergone a drastic change. For this specific reason, I strongly believe that the project I have executed constitutes an important visual registration of this trail. Overall, Path to Doshisha highlights the interest I have in how the human hand and/or nature continuously changes the physical landscape."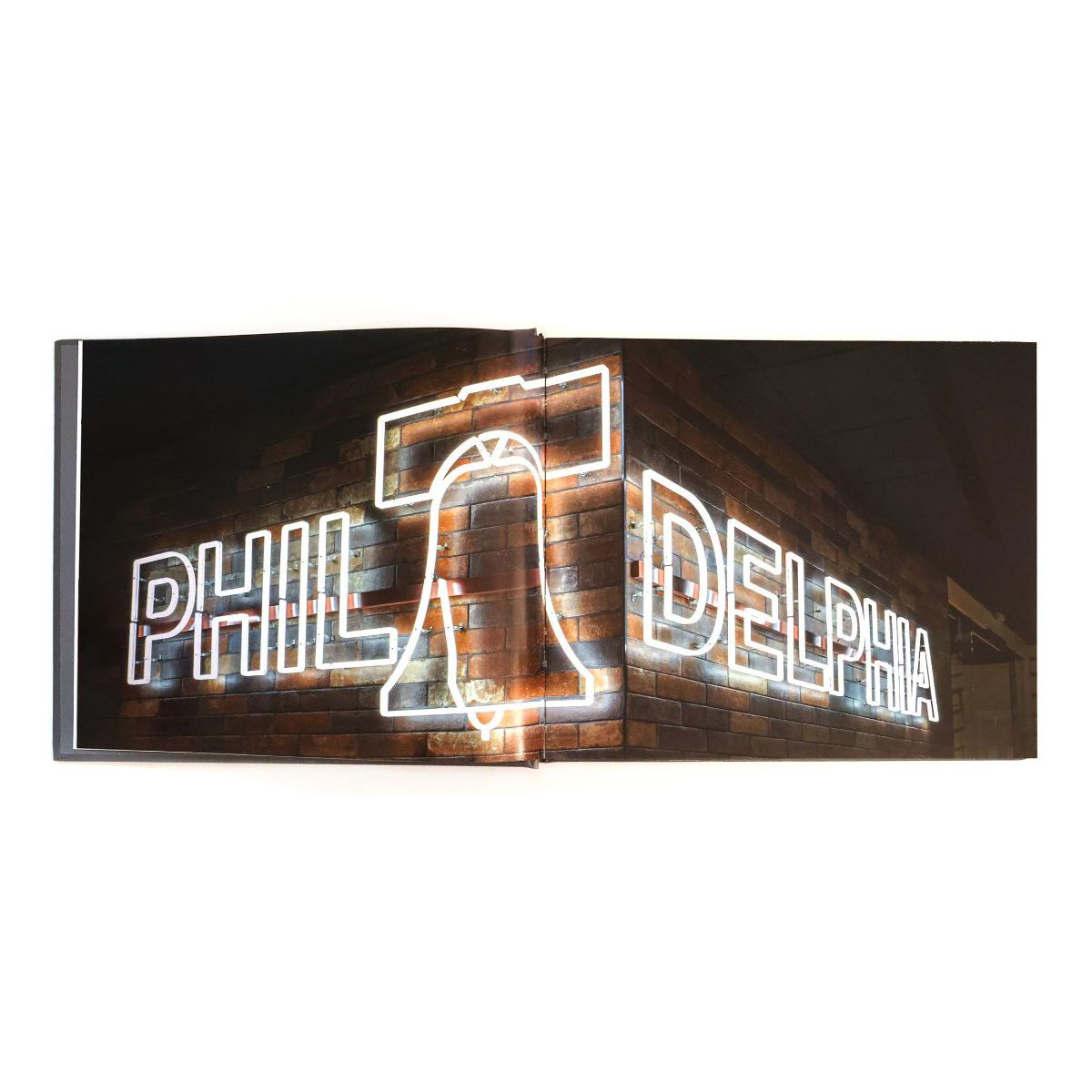 Michael Gerbino, BFA Communications Design '82, published the book Graphics for Architecture: Archigrafika. Pratt Institute is mentioned several times in the book, and even features as one of the projects. Many of design firm Archigrafika New York's designers are Pratt graduates or have a deep connection with the school.
Glen Schofield, BFA Illustration '83, founded Striking Distance Studios two years ago to create AAA video games. Schofield has worked in the video game industry for 30 years and has won dozens of awards including Best Action Game of the Year twice. He writes, "We have over 180 employees working on two massive games. The Callisto Protocol is one that we announced last December and the second is a huge unannounced multiplayer game. We are hiring over 100 developers over the next year. If you are interested, go to sds.com for more info on the studio and jobs. We are located in Northern California."
Mark Lewis Wagner, MA '83, is the founder and creative director of the nonprofit organization Drawing on Earth, which connects art and creativity to youth and communities around the world. Their first project set a Guinness World Record for the largest chalk drawing, created by 6,000 people, most of them elementary school children. They covered 90,000 square feet (almost two football fields) and had a satellite photograph their artwork. This past Earth Day, April 22, 2021, Wagner embarked on another world record attempt for the largest chalk street art drawing along with a global challenge for others to realize their largest creative expression.
Roxanne (Beausoleil) Turner, BID '84, was promoted to Vice President, Corporate Responsibility, for Omnicell, Inc. In this role, Turner is now accountable for managing the company's risk management, ethics and compliance, privacy, environmental, health and safety, liability insurance, business continuity, and sustainability programs for Omnicell, a health data and medication management systems provider to large health systems around the world. Turner always wanted to work for a robotics company, even when studying industrial design at Pratt, and now, nearly 40 years and two graduate degrees later, she's finally realized her dream. Not quite what she was thinking back in the '80s, she writes, "but life's a journey!"
Bob Eckstein, BFA Communications Design '85, has two new books out: All's Fair in Love & War: The Ultimate Cartoon Book and The Elements of Stress and is also hosting a new podcast called The Cartoon Pad.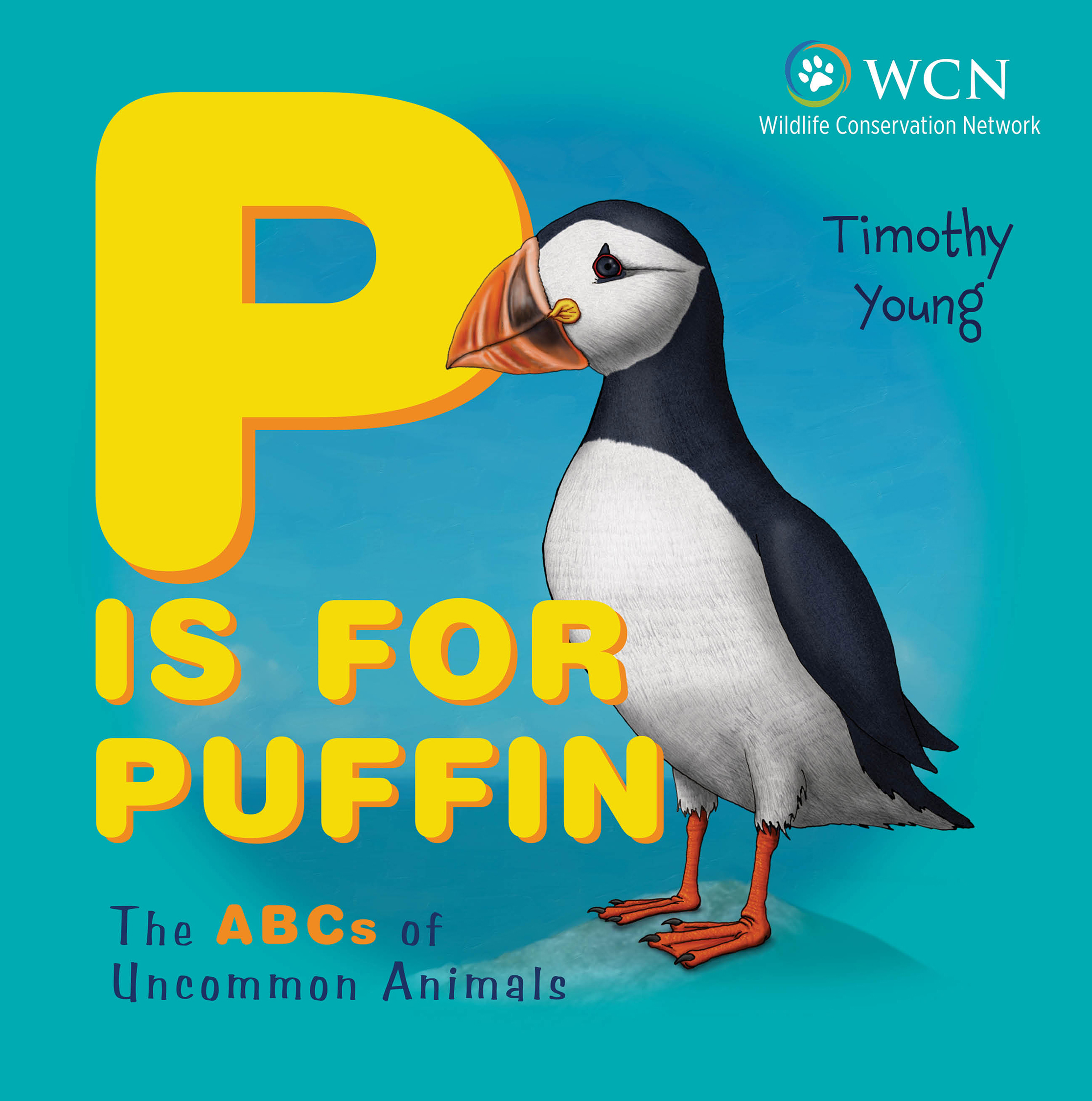 Timothy Young, BFA Communications Design (Illustration) '85, will release his 15th published children's book on October 28, 2021. P is for Puffin (Schiffer Kids) is a board book that teaches young children about unusual, and sometimes endangered, animals beginning with each letter of the alphabet. He is donating 100 percent of his royalties to Wildlife Conservation Network (WCN) to protect the endangered species that inspired this book. WCN protects endangered wildlife by supporting conservationists around the world to help animals and people coexist and thrive. WCN proudly sends 100 percent of designated donations directly to the field to ensure maximum impact.
Laura Seftel, MPS Art Therapy '86, contributed a chapter titled "Art Therapy & Pregnancy Loss: A Secret Grief" to the edited book Therapeutic Arts in Pregnancy, Birth and New Parenthood (Routledge, 2020). It is the first book to bring these subjects together into one accessible volume with an international perspective. She is also the author of the book Grief Unseen: Healing Pregnancy Loss Through the Arts (2006). She practices art psychotherapy in Northampton, Massachusetts.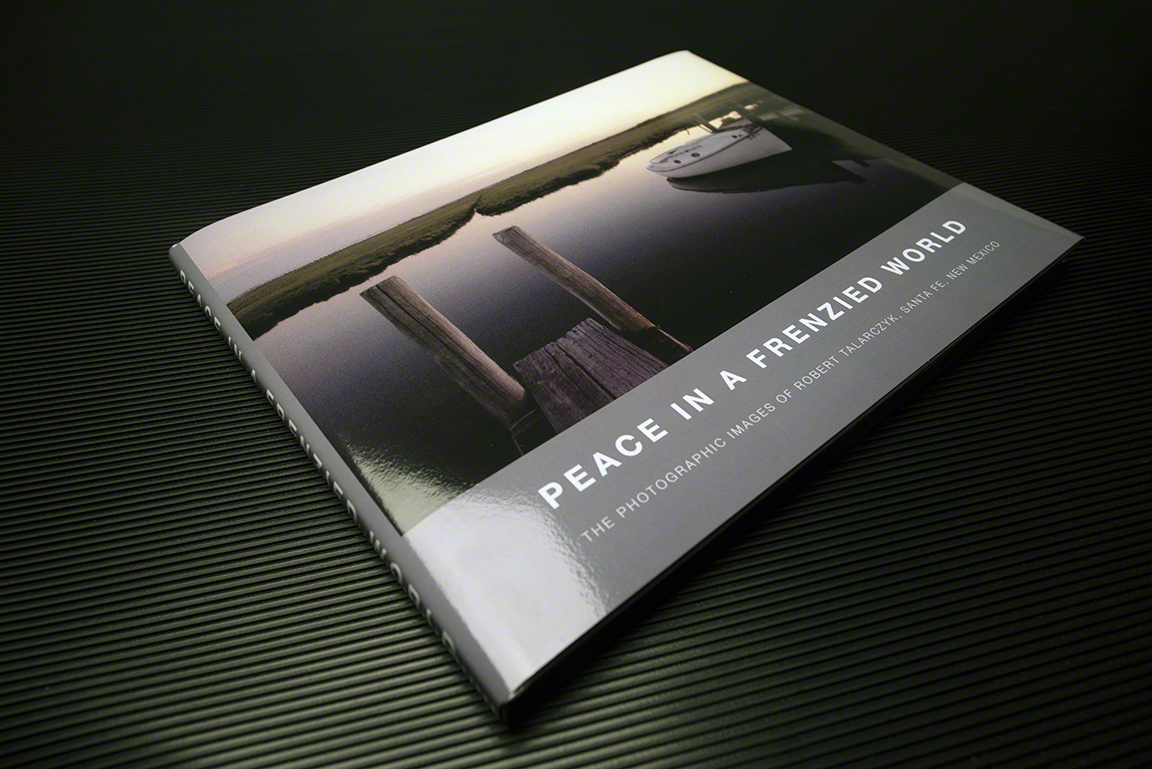 Robert Talarczyk, MS Communications Design '86, has a new book, Peace in a Frenzied World. Talarczyk writes, "The film images in Peace in a Frenzied World represent the beginning of my 30-year span of selected photographs (100 out of 10,000) taken on the long and rocky road called life. As a purist, no photo has been cropped or manipulated and all have been taken with available light. . . . Despite all the struggles and turmoil, it is still a beautiful world. May these images bring you peace." The book is available directly from the publisher; email darkhorsedesign@icloud.com.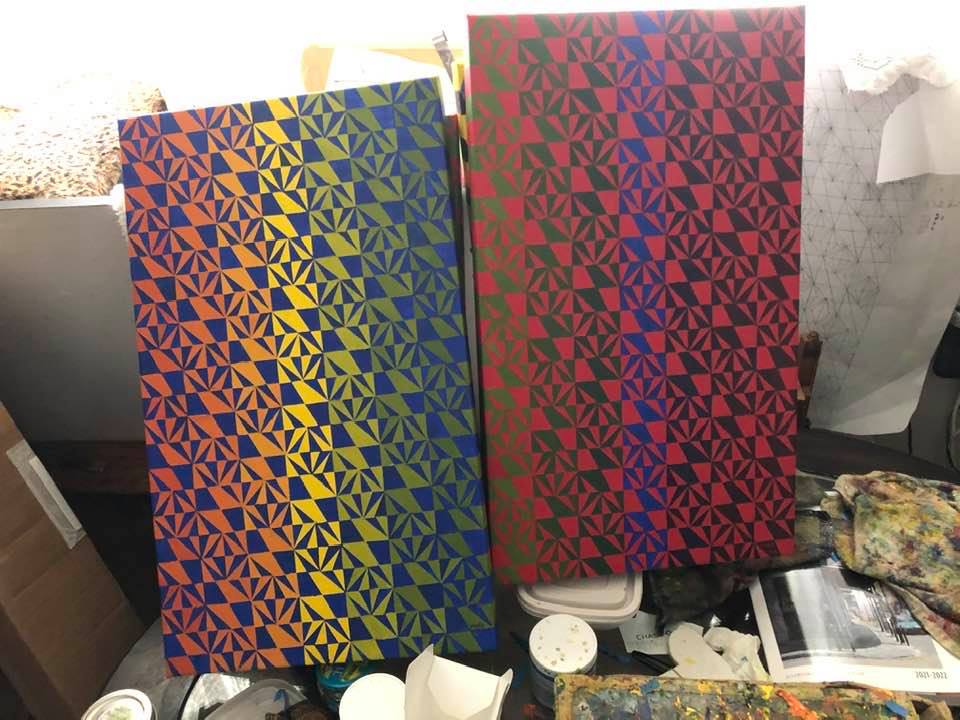 Mara Feigelson-Szalajda, MFA '88, has paintings on exhibit at B.J. Spoke Gallery, 299 Main Street, in Huntington, New York.
Barbara Clarke Ruiz, BFA Fashion Design '88, is the CEO of BCSWIRL, Inc., an activewear design firm, where she has over 25 years of experience in apparel with creative direction, design, marketing, and brand building. In addition, Ruiz is a serial entrepreneur and is currently CEO and founder of Lick You Silly pet products, a boutique line of premium dog treats made in the USA from high-quality, 100 percent raw, freeze-dried, grain-free ingredients. Ruiz was a Pratt visiting professor and is a member of Delta Sigma Theta Sorority, Inc. She serves on the advisory board of the Pastoralist Child Foundation, an organization dedicated to educating the children of Kenya.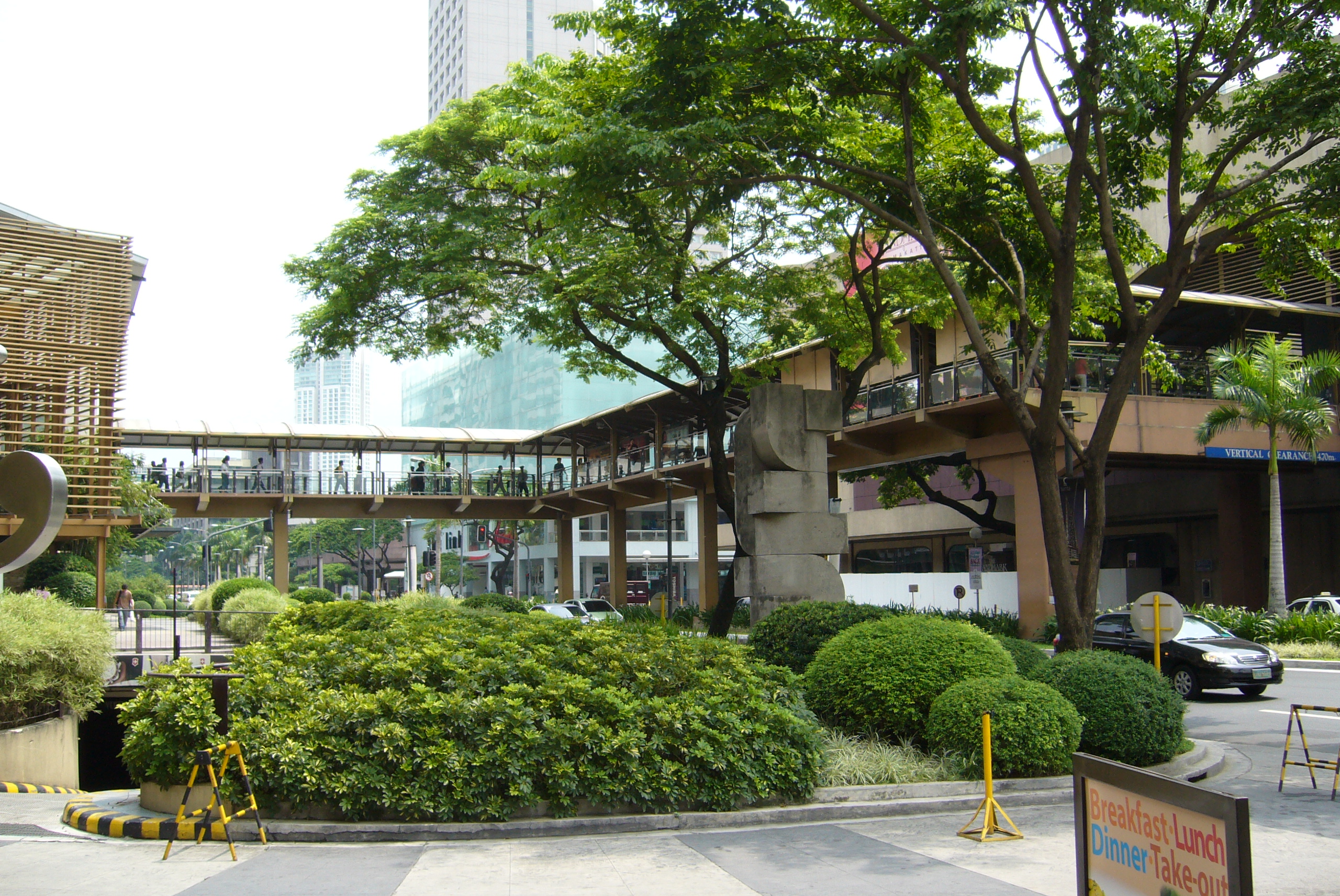 Salvador Tan, MS City and Regional Planning '89, from Manila, Philippines, was highlighted in an article featuring the extensive and highly successful network of elevated walkways, pedestrian underpasses, and covered sidewalks that Tan helped plan and implement throughout the Makati central business district in the Philippines. The article came out in an online publication of the Asia Development Bank, a major financing and planning institution for regional and country development in Asia.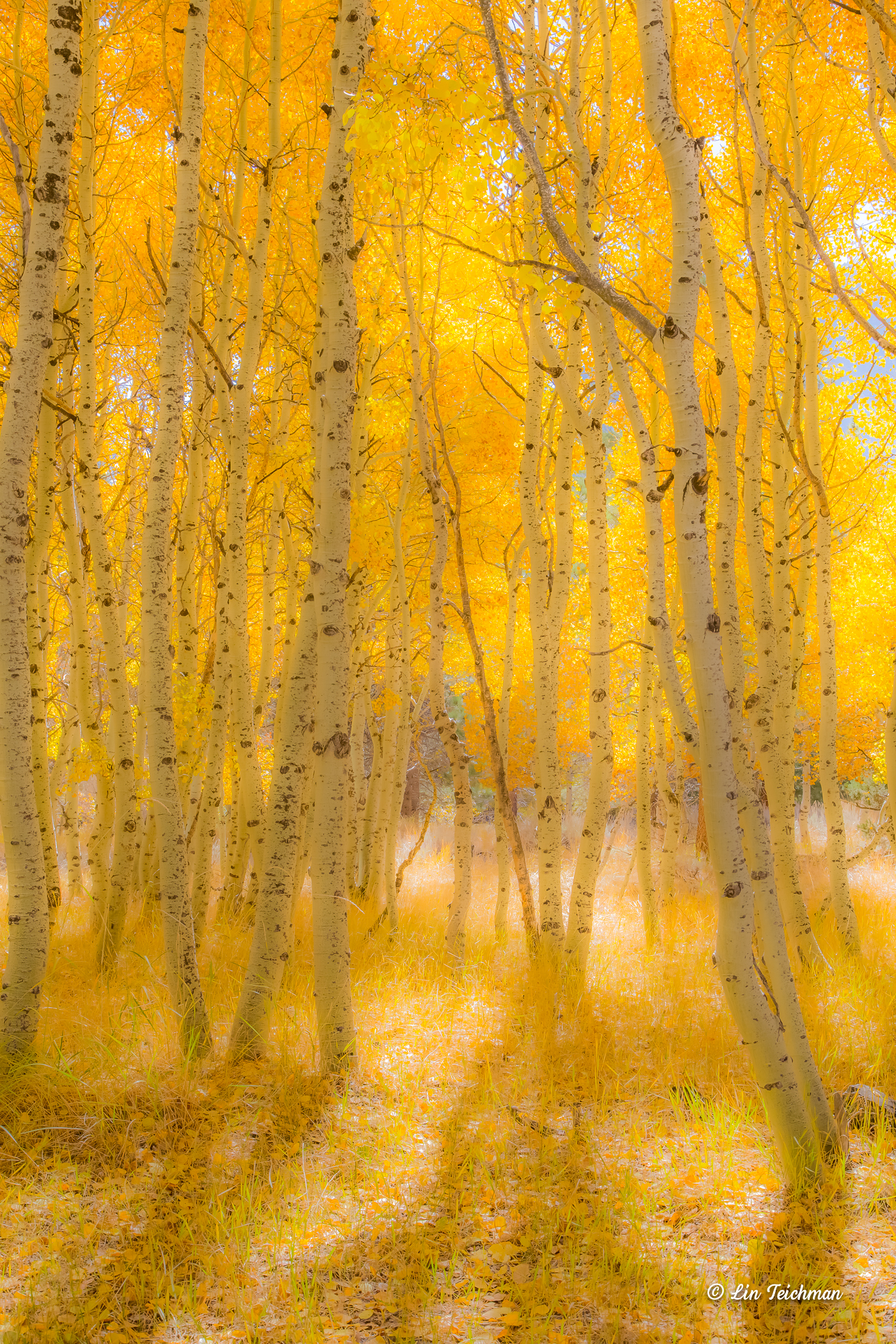 Lin Teichman, BFA Communications Design '89, had her photograph Aspen Light selected for first place in the Nature–Single Image division of the 16th Edition of the Pollux Awards, a worldwide photography competition. Two more of her images were also selected for honorable mention. The show of all awarded images will be held in September 2021 in Barcelona, Spain, at FotoNostrum Gallery and is currently available for viewing online.
1990s
David Kennedy, BID '90, writes, "My studio inhabits a drum shop and I still work with hand tools and sketchbooks. The machine shop is a half mile down a back country road—that is my commute. I'm building a time capsule."
Andrew E. Thompson, AIA, NOMA LEED AP BD+C, BArch '91, was the president of American Institute of Architects (AIA) Newark and the suburban section of the AIA New Jersey chapter in 2020.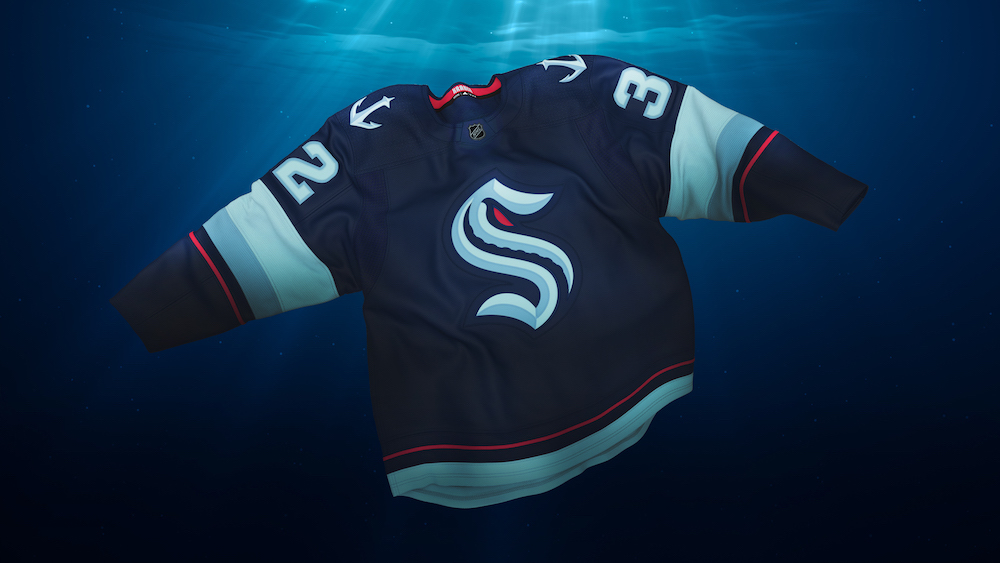 Eric Bodamer, BFA Communication Design '92, has won a 2020 Silver Clio Sports Award for his work on the brand identity and uniform design of the National Hockey League expansion team, Seattle Kraken. This is the second NHL expansion team in the last four years that Bodamer has brought to life, having also led the creative direction and designed the uniforms for the Vegas Golden Knights in 2017. Bodamer is the senior designer for Adidas Hockey where he oversees the ideation and creation of uniforms for the NHL. This includes uniforms for all marquee outdoor games such as the Winter Classic, Stadium Series, and the All-Star Game as well various home, away, and third jersey projects. Bodamer is on Twitter: @ericbodamer.
Peter Wachtel, MID '92, who is teaching product design and architecture at Adolfo Camarillo High School in California, recently wrote an article for SkillsUSA, "Real-World Education in an Unreal World." He notes that his students have been doing projects for Ford, Six Flags, Universal Studios, the Santa Barbara Zoo, and more, and shares one of their videos and a link to more of their numerous projects.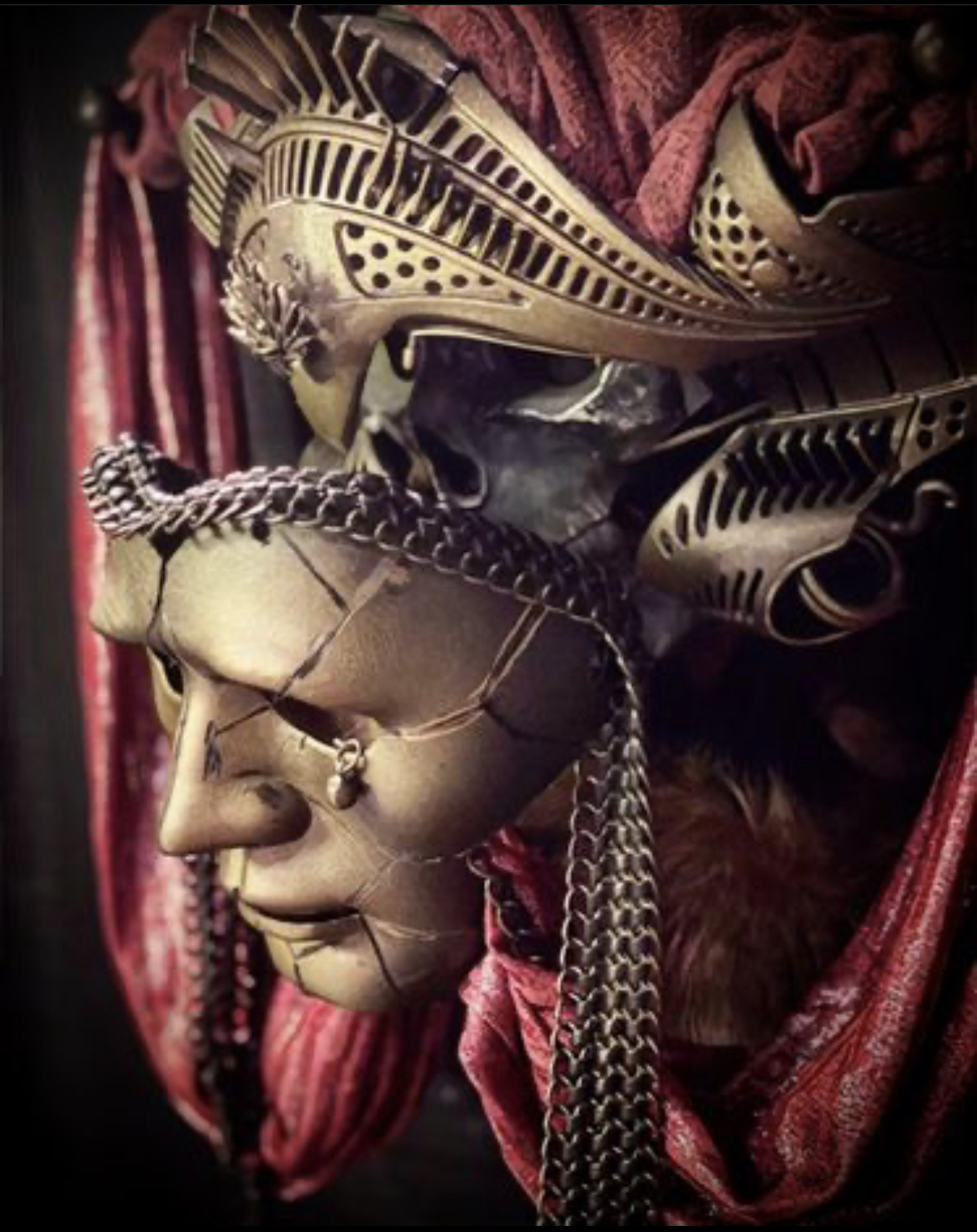 Teocarlo Puglar, BArch '93, began creating sculptural objects as a hobby during the 2020 lockdown, mostly what Puglar describes as mask-themed "artifacts." The materials included found objects from the trash, thrift-store pieces amassed in Puglar's basement, and store-bought items. Images of the elaborate assemblages are posted on social media and a website.
Monier Barakat, AIA, IIDA, NCARB, LEED AP ID+C, BArch '94, has more than 25 years of experience in architecture and design, including a broad range of project experience in base building, corporate interior design, residential design, hospitality design, adaptive reuse, and renovation work of historic landmarks. He is a licensed architect in the District of Columbia, Virginia, New York, New Jersey, Minnesota, Florida, and Michigan. Barakat's design background includes award-winning work with corporations, associations, restaurants, television studios, fitness centers, dental offices, educational facilities, convention centers, community centers, theaters, and art galleries as well as residential base building and interiors. Barakat is also a practicing artist and resident of Washington, DC.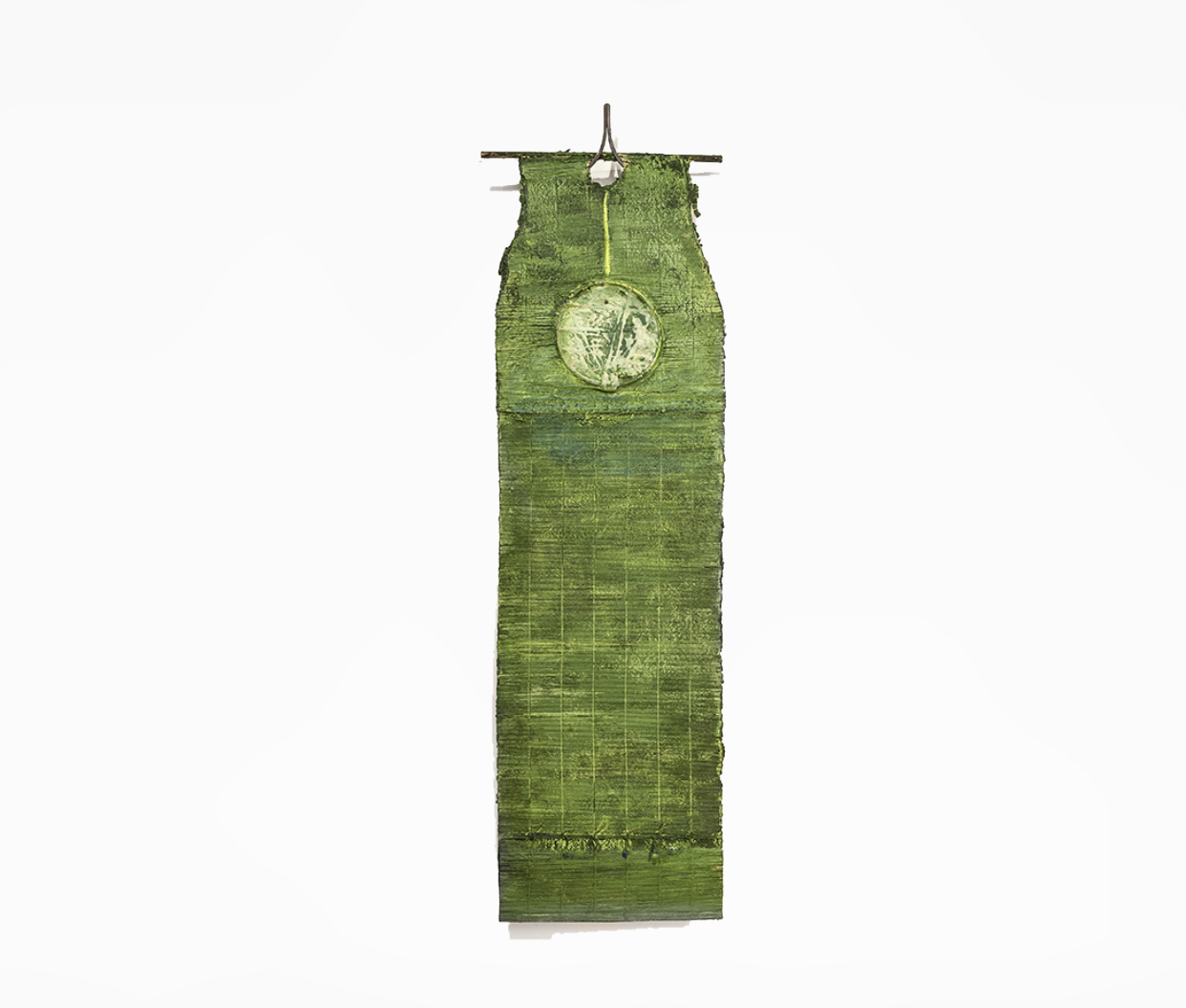 Joan Giordano, MFA '97, has work in Weaving Justice at the Shiva Gallery at John Jay College of Criminal Justice through July 31, 2021.
2000s
Marisa Torres, MFA New Forms '00, had work in a group show, The Third Print: New Combination, at Myungju Art Center in Gangwon-do, South Korea, this spring. The show was curated by Seungah Lee from Urban Art Lab in Seoul, who wrote, "The Third Print: New Combination is a place to experiment with the possibilities of a wider area beyond the identity of print, and audiences are expected to find various 'pleasures' (kwae in Korean) in the works by finding prints hidden by the artists in them." Torres's prints from the show can be viewed on marisatorres.net.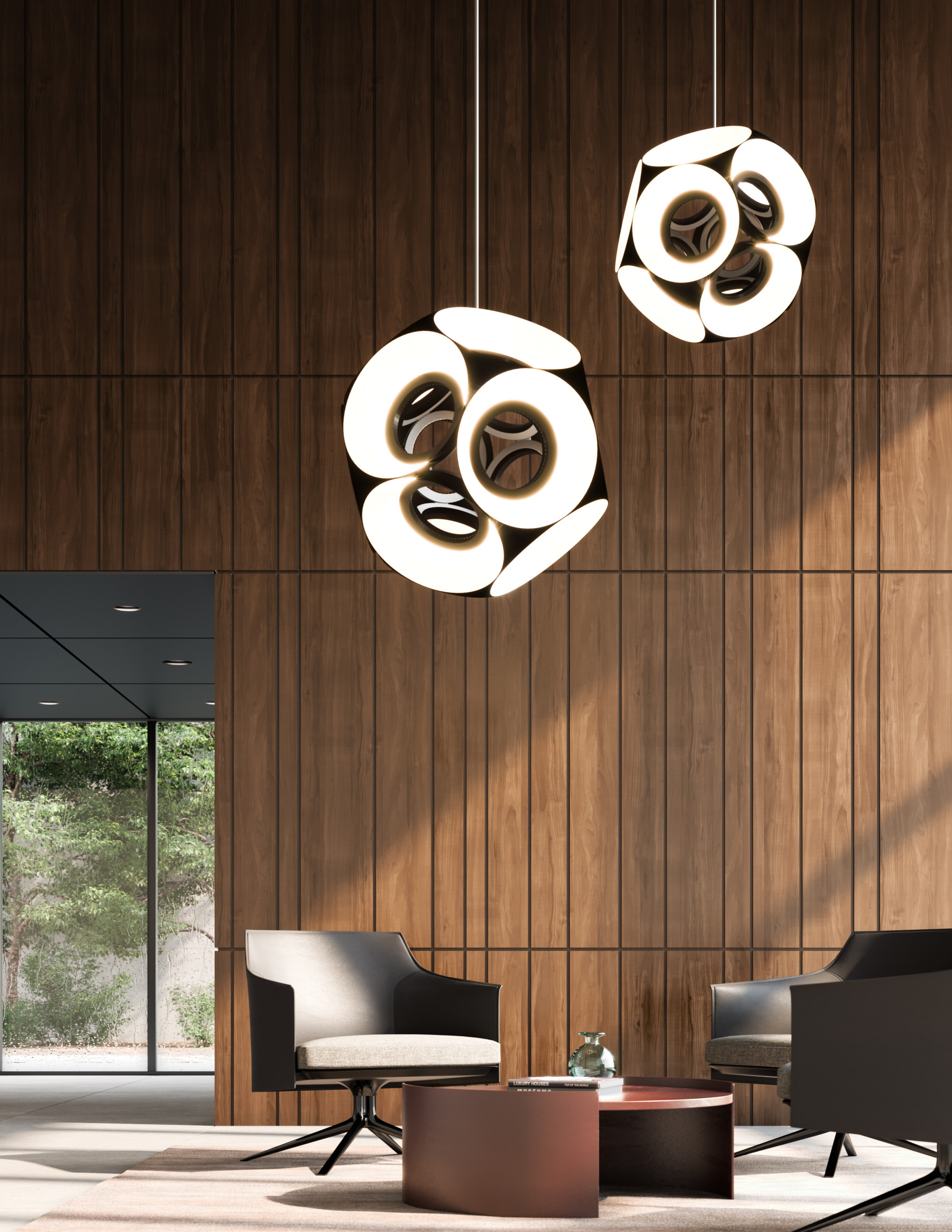 Ryan Pauly, BID '02, won Red Dot Awards in 2020 and 2021 for lighting fixtures. Pauly's Magellan pendant luminaire won Best of the Best 2020, with the jury noting that the fixture "fascinates with both the design-defining underlying principle of unity and diversity, as well as an innovative form that is complemented by a high degree of convenient functionality." The Serif Collection won a 2021 product design award.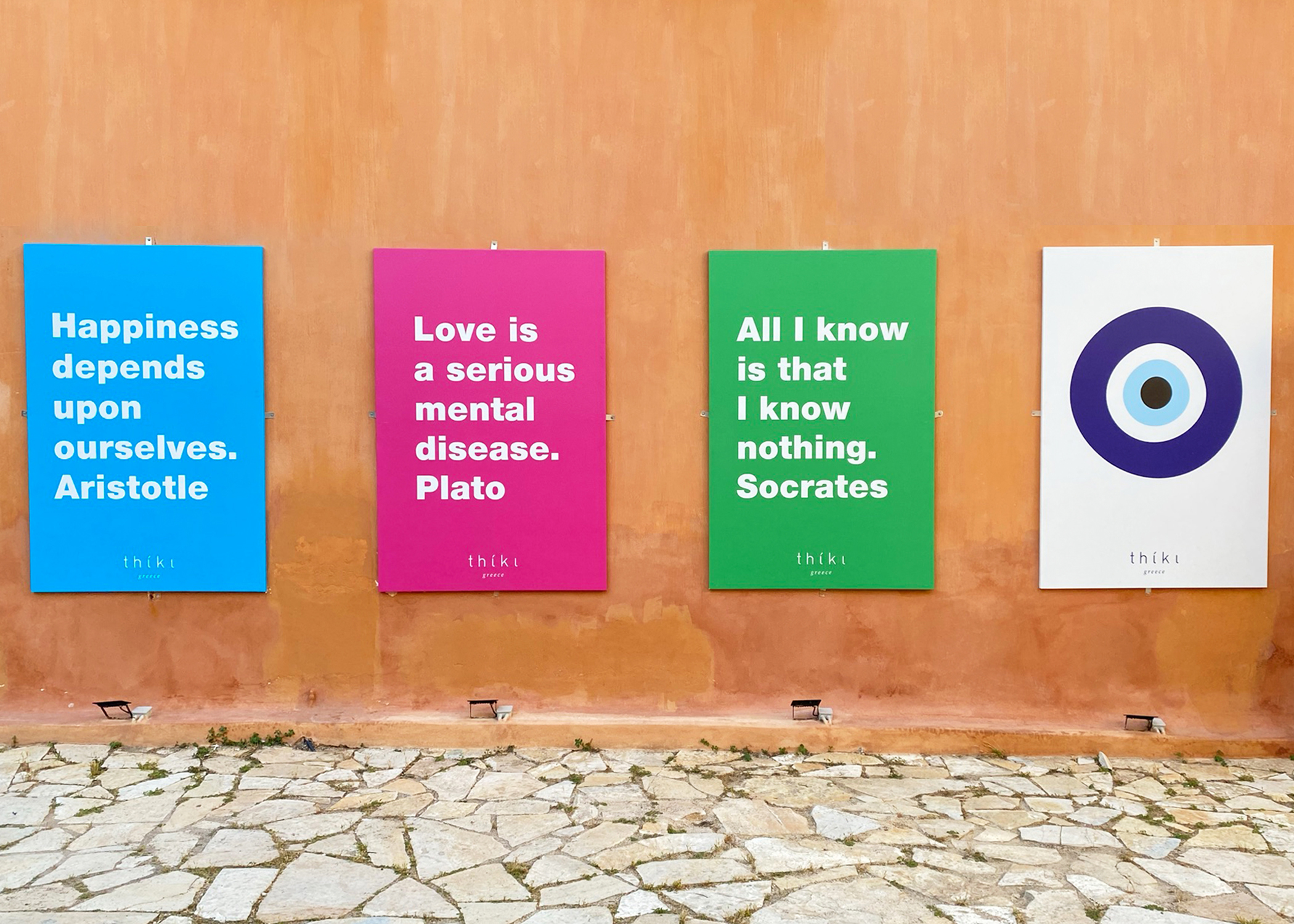 Nadia Synetou, BFA Communications Design '02, established a flagship store for her brand, Thiki, in Athens, under the Acropolis on historic Adrianou Street. Thiki was launched in 2013 and set a trend with its evil eye merchandise. Synetou writes, "I have received many compliments from visitors, also well-known international
designers, and when I tell them that I graduated from Pratt, they reply, 'That
explains your success!' I am so proud to be a Pratt alumna! Thank you for the amazing education!" The online Thiki shop is at thikigreece.com.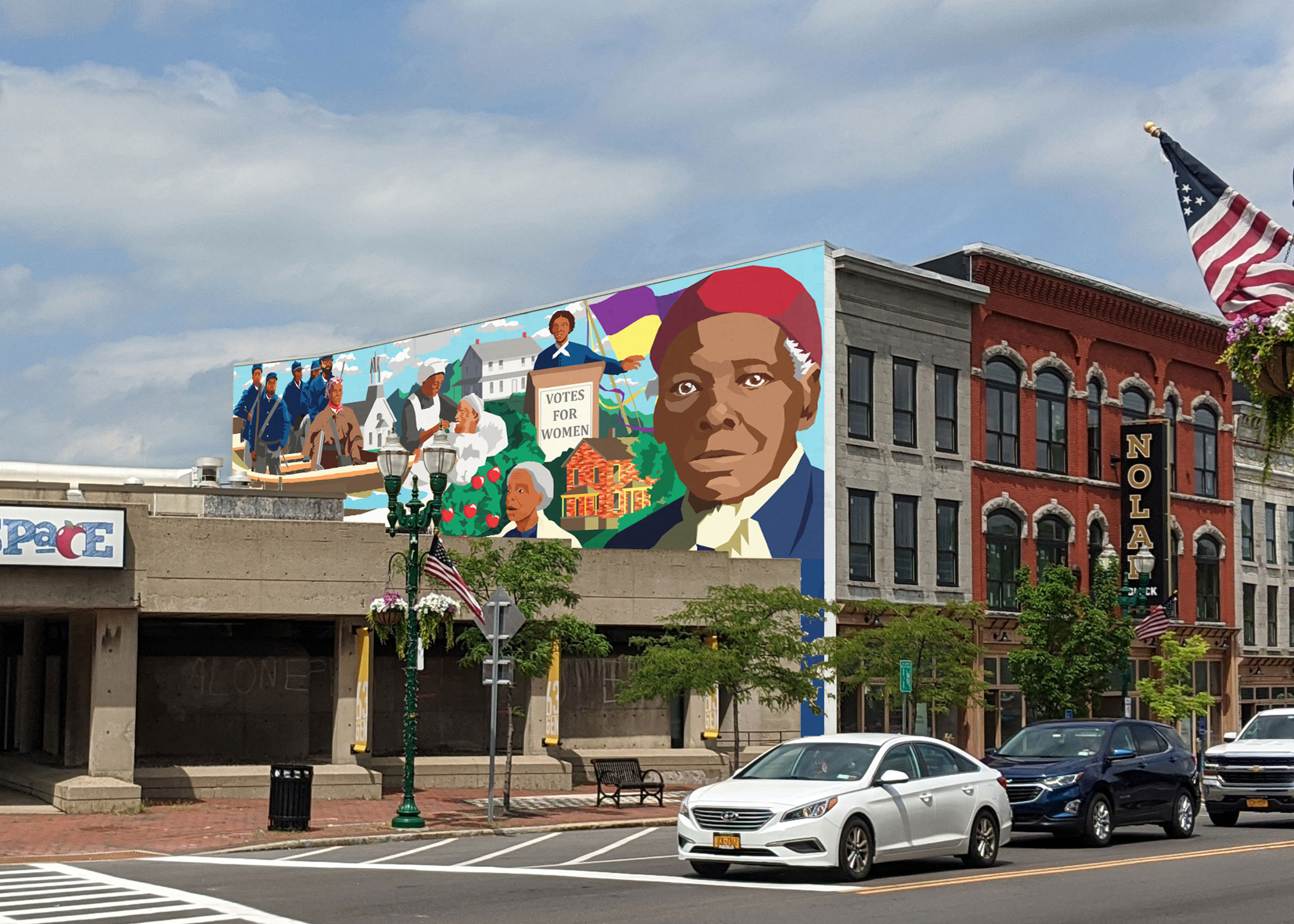 Arthur Hutchinson, BArch '05, was commissioned to design a 1,200-square-foot mural honoring the life of Harriet Tubman in Auburn, New York. Titled Harriet Tubman: Her Life in Freedom, the mural features her incredible but overlooked achievements in the struggle for human rights after escaping slavery and settling in Auburn, New York. The composition was inspired by elaborate medieval tapestries the artist encountered while working as a security guard at the Metropolitan Museum of Art after leaving a successful career in architecture to follow his artistic ambitions. His body of work can be viewed at arthurtheartist.com.
Amber Star Wright, BFA Communications Design '06, partnered with Uruguayan artist Nicole Tuvi to launch Hills and Stone | Garzón Textile Co., a naturally-dyed textile brand, in 2020. This female-led collaboration is influenced by the magic found in the remote town of Garzon, Uruguay (where they both own homes) and the unique energy of Brooklyn, New York. Wright has partnered with restaurants local to Pratt (Castro's, for example) to use plant waste to create natural colors in which to hand-dye home linens that are sold at retailers in both the US and South America. This sustainable brand comes from a decade of developing mass-market products, which left Wright with the desire to simplify and return to the community through sustainable products.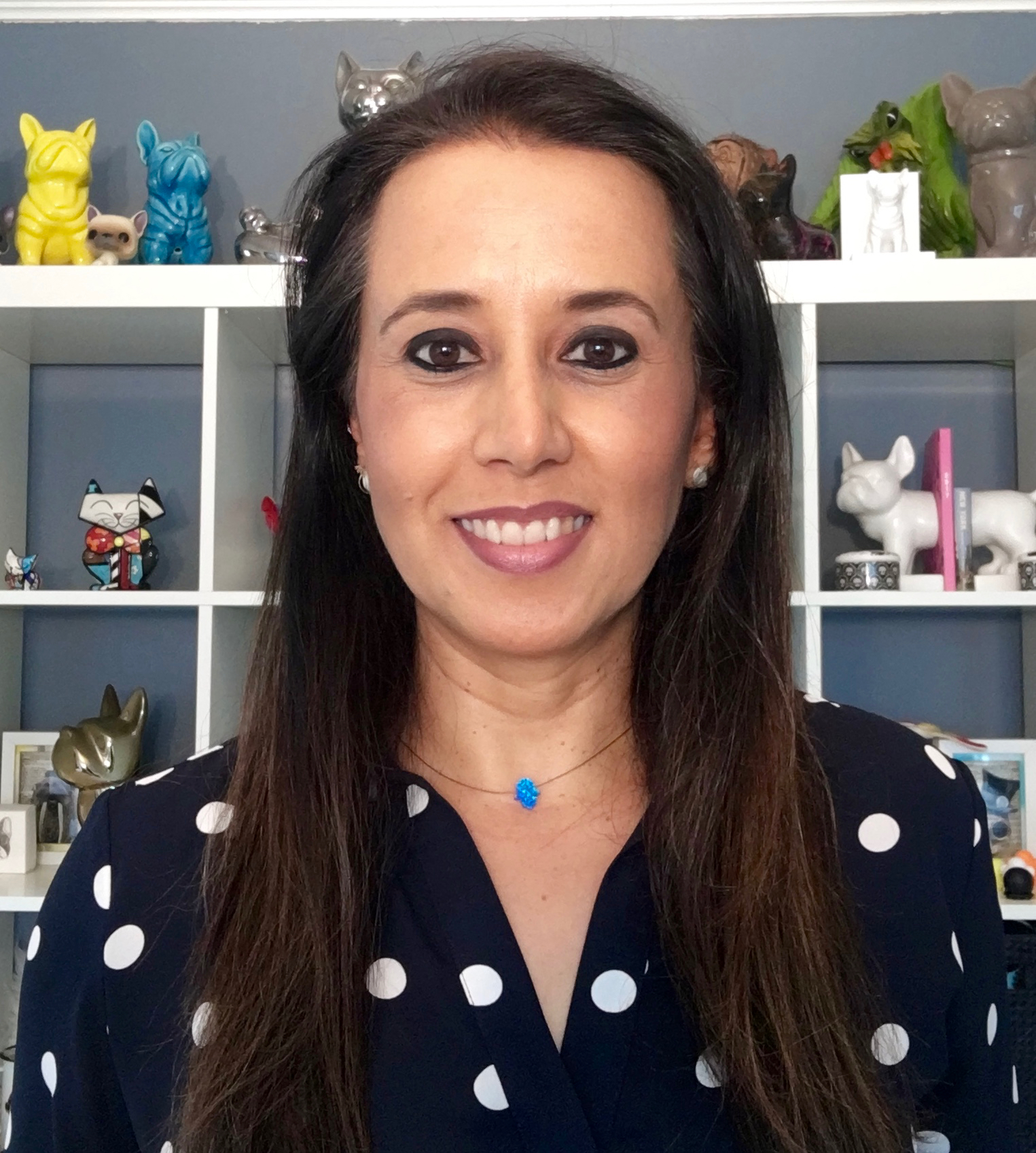 Graciela Carrillo, LEED AP, NCARB, MS Urban Environmental Systems Management '07, was appointed senior manager in the Nassau BOCES Department of Facilities Services in Garden City, New York, where she will be managing operational and capital projects. Among Carrillo's accomplishments, she is cofounder of the Immigrant Architects Coalition and founder of the Powerful Speeches platform, helping to promote, advance, and elevate woman architects. Carrillo has served the American Institute of Architects (AIA) at the local, state, and national levels, currently as the Long Island chapter president and the cofounder and cochair of AIA Long Island's Women in Architecture Committee. She is the recipient of the AIA's New York State Young Architect Award, as well as a number of national scholarships.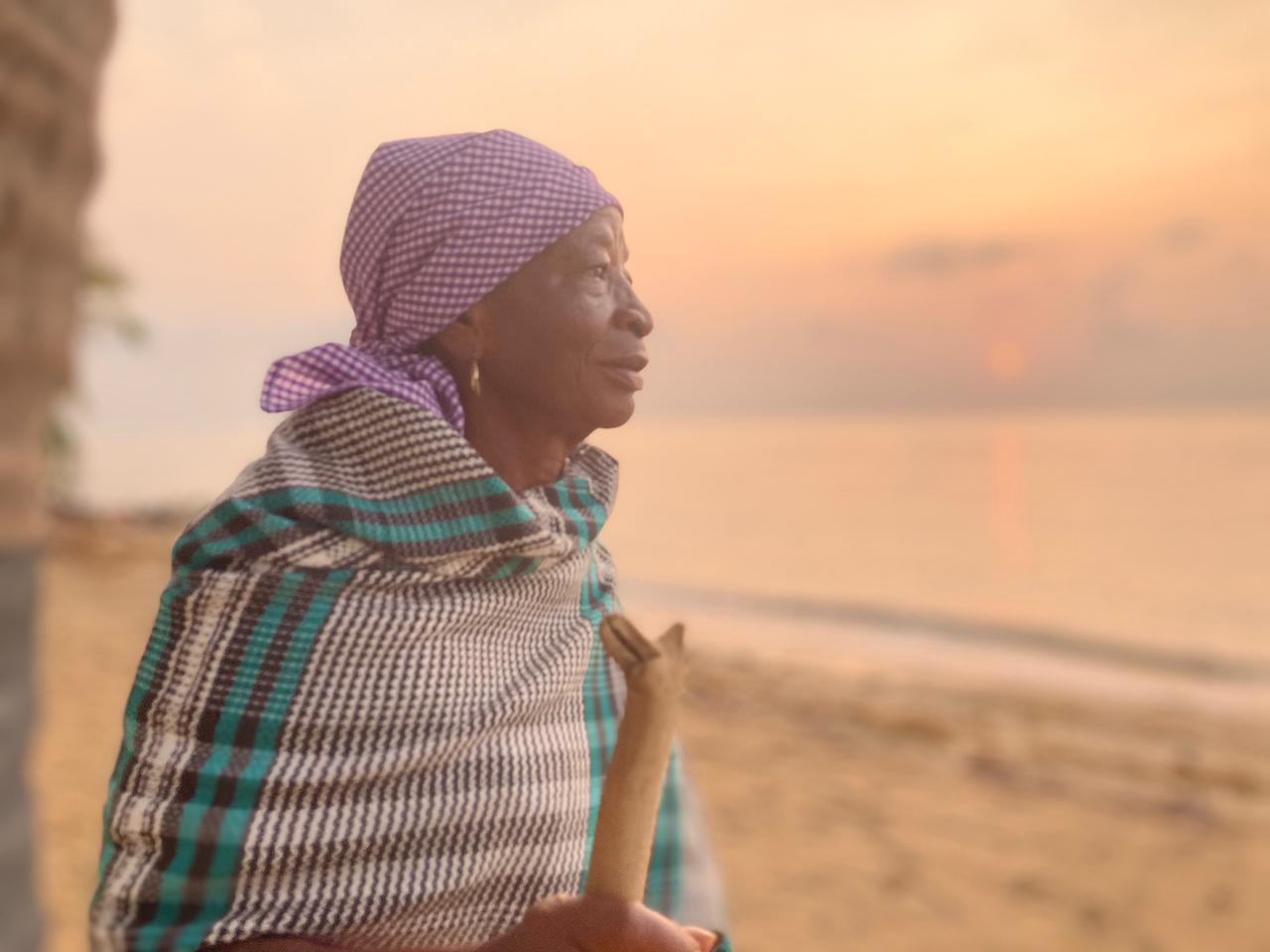 Felene Cayetano, MSILS '07, received two grants for Afieni (Faith), a narrative short film she wrote and directed. Filmmakers and screenwriters from the Caribbean were selected to attend an online skills development workshop facilitated by Commonwealth Writers and led by experienced filmmakers. Cayetano pitched successfully for their grant to make Afieni, which wrapped production in Hopkins Village, Belize, on May 7, 2021. The Miradas Fund, a $750,000 initiative launched by Ambulante and Netflix, was created with the aim of supporting over 80 productions by indigenous and Afro-descendant filmmakers in Mexico and Central America impacted by the pandemic. More information is available at felene.com or @afienishortfilm on Instagram.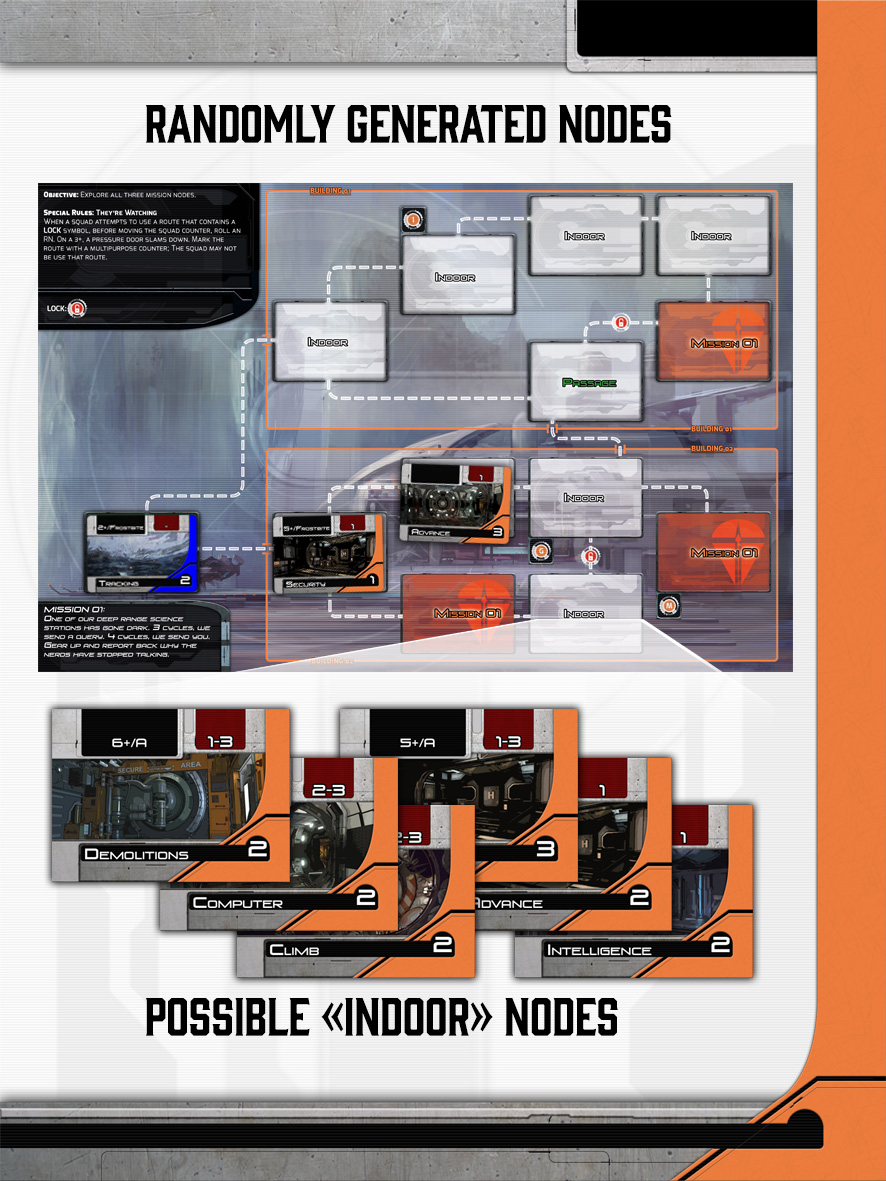 Blackwell Hird, BID '07, is celebrating eight years at Lock 'n Load publishing, making over 100 board games as a graphic and product designer. Hird shared an example of a recent project, Space Infantry, Resurgence, that combines product and interactive design with full graphic and visual design and communication.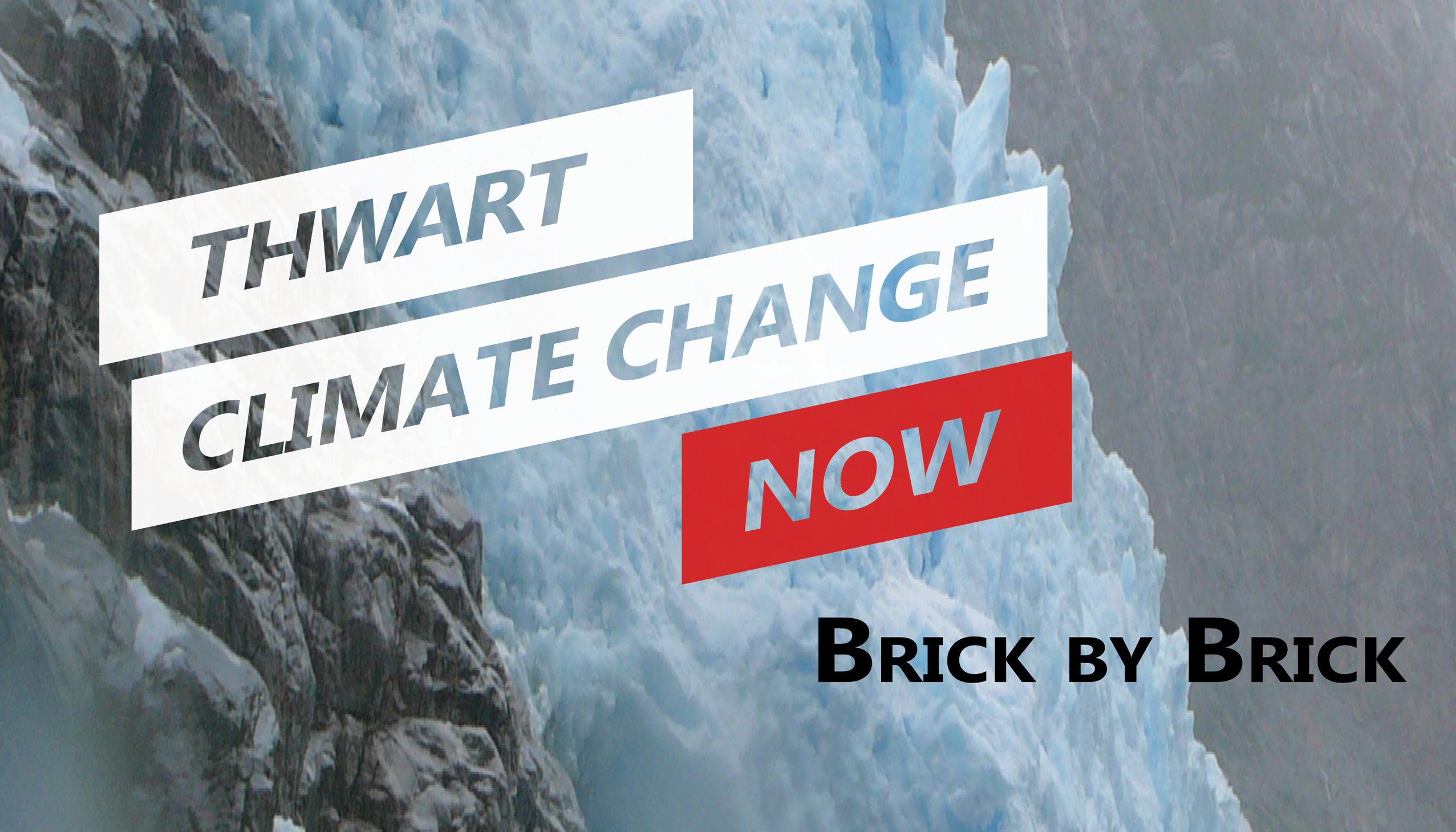 Bill Caplan, MArch '09, had his book Thwart Climate Change Now: Reducing Embodied Carbon Brick by Brick, selected by the critically acclaimed Environmental Law Institute ELI Press for publishing in fall 2021. Written for architects, designers, developers and policy makers, it brings together the science of global warming, sustainable design and green policies to address the built environment's "embodied" carbon emissions. While we bank on future fossil-fuel benchmarks from 2030 through 2050, the book tackles the difficult subject of "what to do until we get there"—providing specific design and policy recommendations to slow emissions growth in the near term.
Anastasiya Konopitskaya, NCARB, BArch '11, is CEO of Coexist Build, a full-service architecture firm and manufacturer of healthy materials that just launched the first hemp-based backyard office kit in the US. Coexist Build was featured on the Lancaster Farming podcast this past spring.
Gabrielle Saunders, BFA Jewelry Design '13, launched the imaginative jewelry design brand Ruveil (@ruveildesignhouse on Instagram). Inspired by the French word reveille, which represents a signal, or reason to get up in the morning, Ruveil sets out to adorn and empower women with unexpected and personal designs. Gemstone healing properties and the power of adornment inform Saunders's work, as she draws inspiration from how jewelry should make the wearer feel—empowered, confident, and fearless. Furthermore, Ruveil specializes in custom and heirloom redesign, breathing new life into outdated, broken, or forgotten jewelry pieces so that they may live on for generations to come.
Arielle Siegel Lapp, MArch '14, earned her architecture license in New York State in February 2021.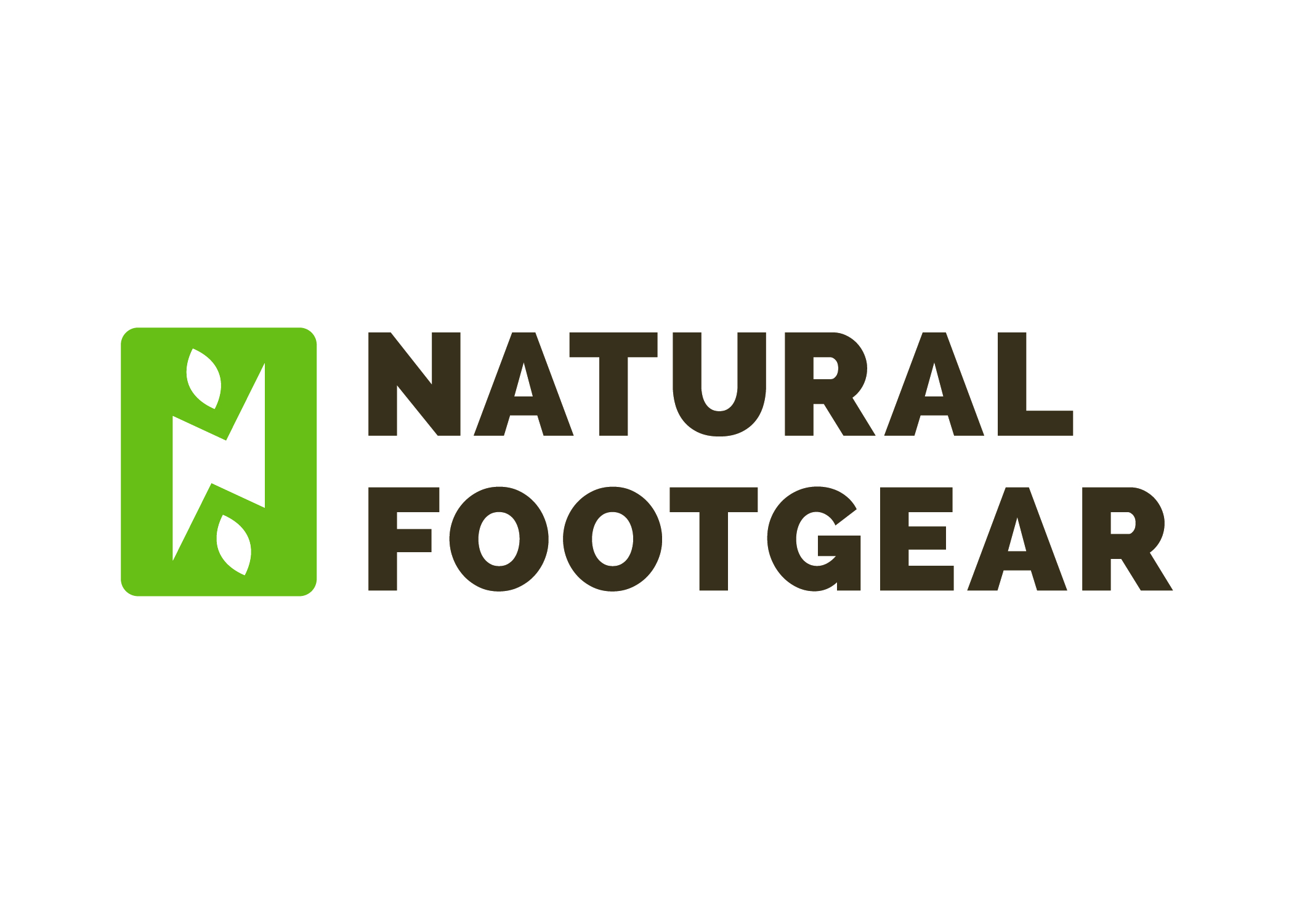 Alyssa Phillips BFA Communications Design '15, had a logo design selected for inclusion in LogoLounge Book 12. The logo was designed for Natural Footgear during their rebrand. Alyssa owns Amp'd Designs in Asheville, North Carolina.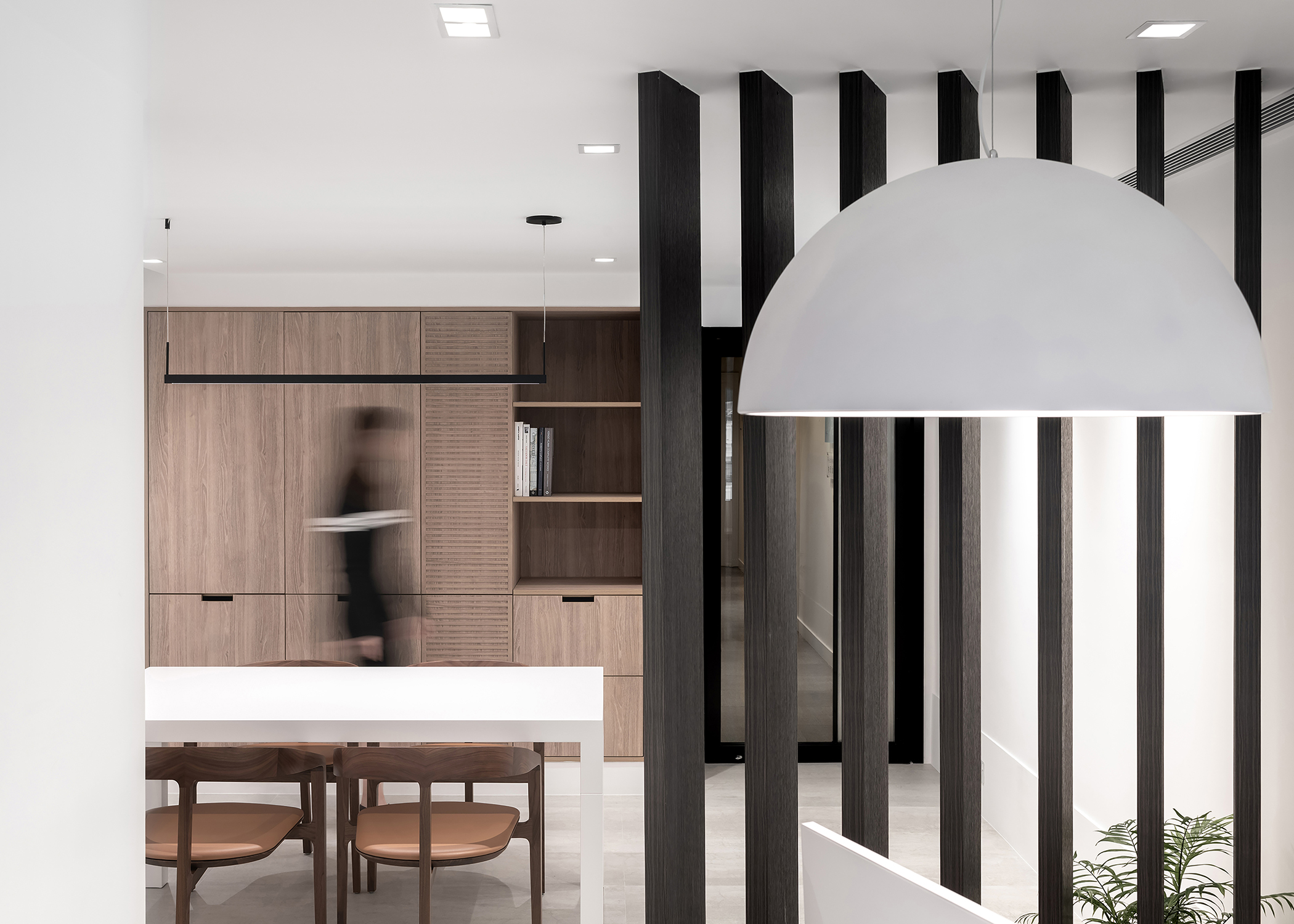 Adrian Chan, MS Interior Design '16, had his project Office of Blocks longlisted at the Dezeen Awards 2020 for Best Small Interior. Dezeen Awards is one of the world's most prestigious awards programs for designers and architects—the judging panel included luminaries such as Norman Foster and Patrik Shumacher. Chan has been running his own studio, Adrian Chan Design and Research Office (ADRO) since 2019, and has completed workplace, hospitality, and residential projects in the US and Hong Kong.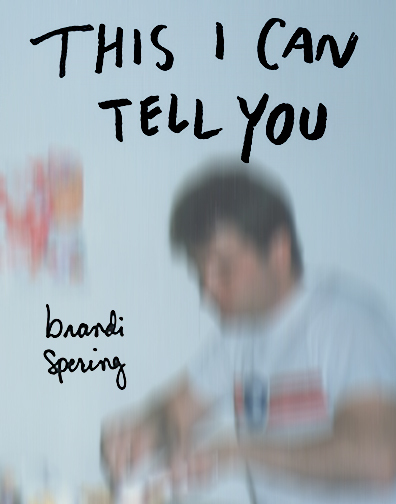 Brandi Spering, BFA Writing '16, published This I Can Tell You with Perennial Press. This debut book began as a thesis project at Pratt. Spering resides in South Philadelphia, where she writes, sews, and paints. Favoring nonfiction and poetry, her writing sways between both. Spering's work can also be found in Forum Magazine, Recenter Press Poetry Journal, Schuylkill Valley Journal, and elsewhere.
2020s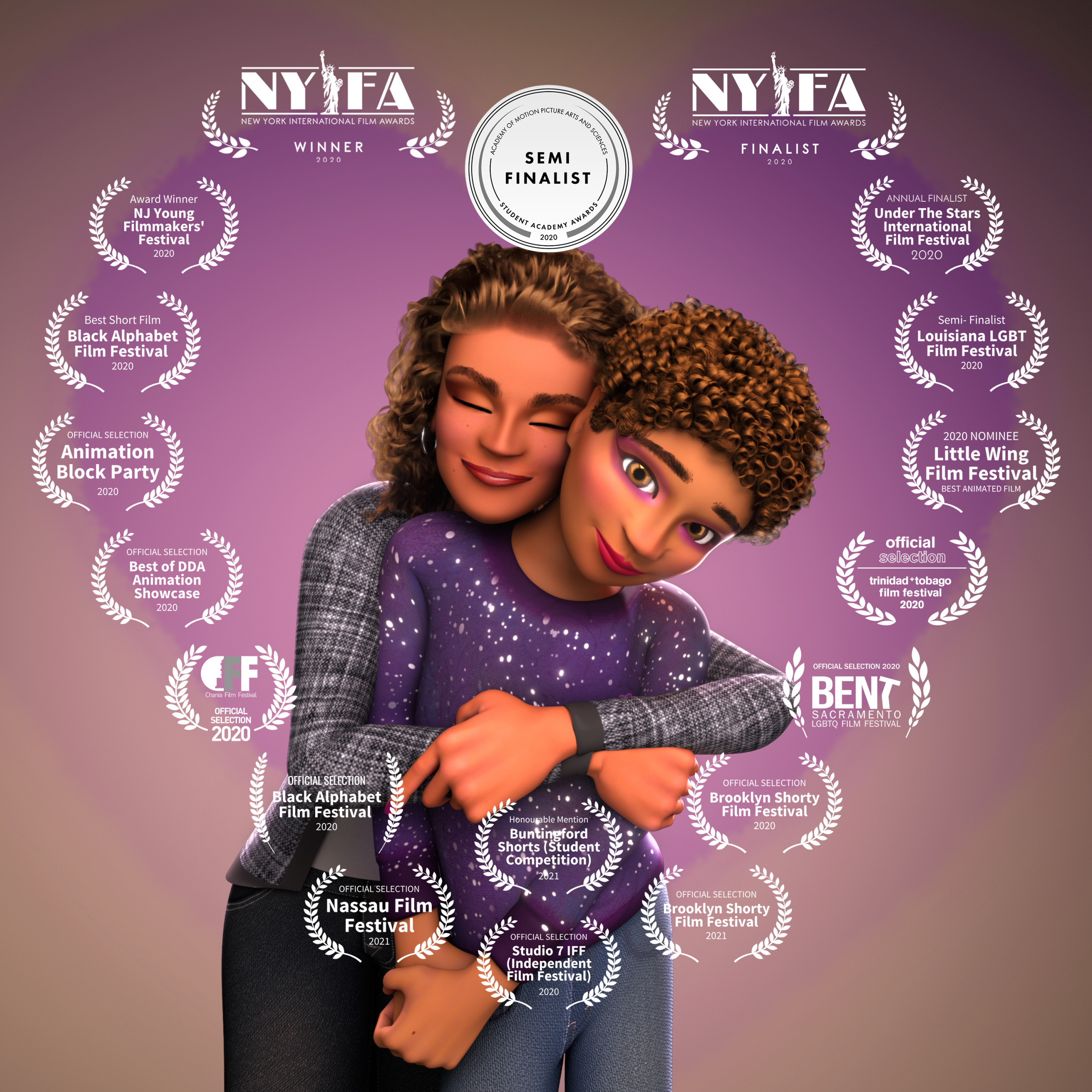 Austin Braddock, BFA Digital Arts '20, received a number of laurels for the animated short film Unconditional, including a New York International Film Award and semifinalist recognition from the Academy of Motion Picture Arts and Sciences Student Academy Awards. The 3-D animated film centers on a young boy's exploration of gender expression and a tender, pivotal moment in his relationship with his mother. Unconditional is available to view on YouTube.
Tionna J. Cortez, BFA Fine Arts (Painting) '20, presented the interactive installation Letters of Hope at Rhizome DC in Washington, DC, this spring. The installation invited visitors to untie letters connected to balloons, each revealing a message of hope. The letters were handwritten by people known to Cortez, some in languages other than English, recalling a more intimate time.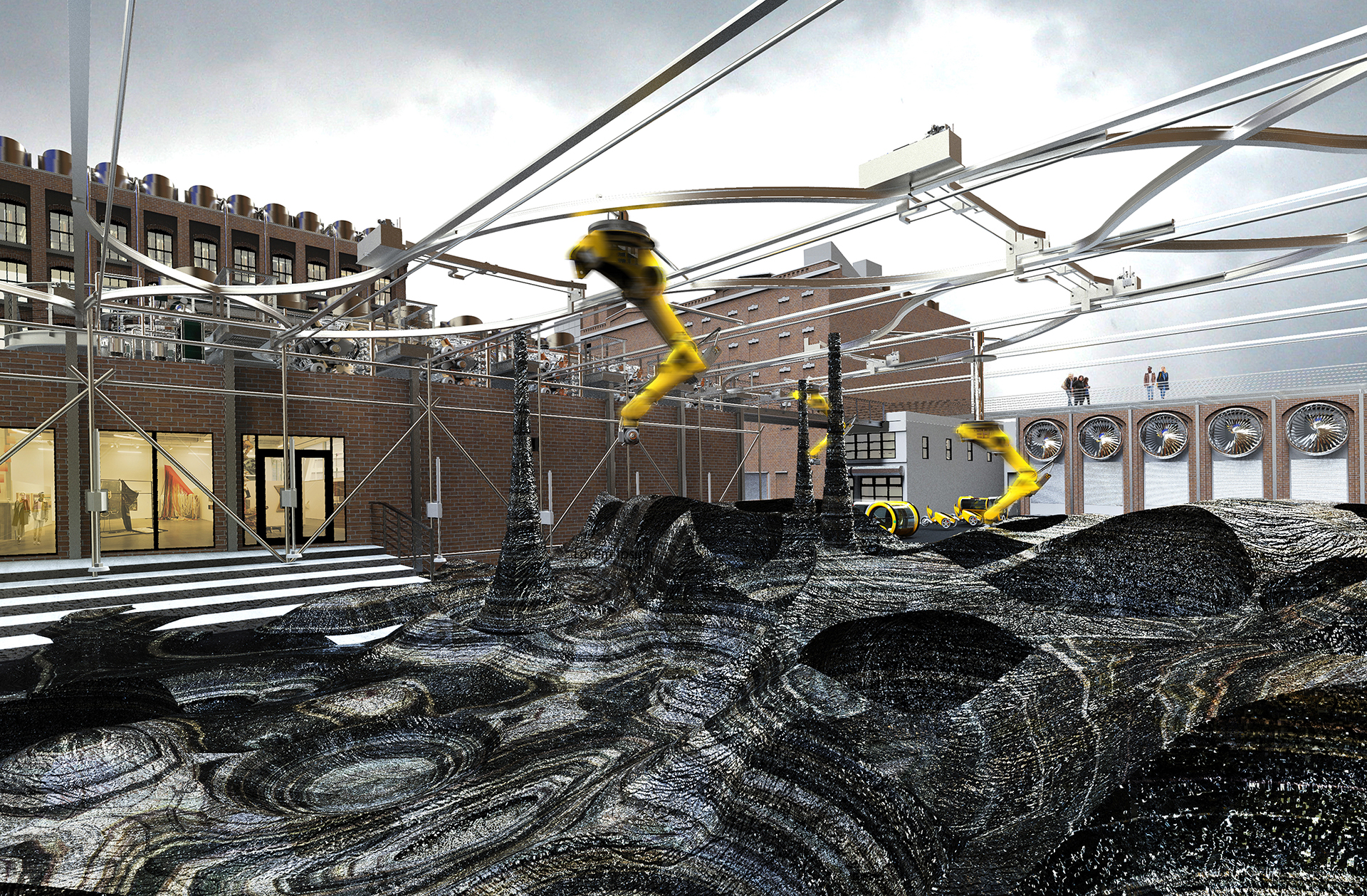 Donghan Kang, MS Architecture and Urban Design '20, and Nikhil Sanghvi, MS Architecture and Urban Design '20, had their project Altered Carbon selected for the physical exhibition Design in an Age of Crisis, on display at Somerset House during the London Design Biennale this June. Altered Carbon "re-imagined the streets of the 21st century and explored the possibility of using carbon extracted from the environment through carbon sequestration to develop glossy monolithic landscapes, thus creating a 'new nature.'"
---
Submit to Class Notes: Pratt alumni, we want to know what you're up to, and so do your fellow graduates. Send your updates on work and life to classnotes@pratt.edu. Notes may be up to 100 words in length. Please include your full name, degree or program, and graduation year. All submissions will be edited for length, clarity, and style.