Class Notes is Pratt alumni news compiled from alumni submissions, items shared by faculty and staff, and media mentions. Read on for the Spring/Summer 2023 issue's dispatches, and see below for guidelines on how to submit.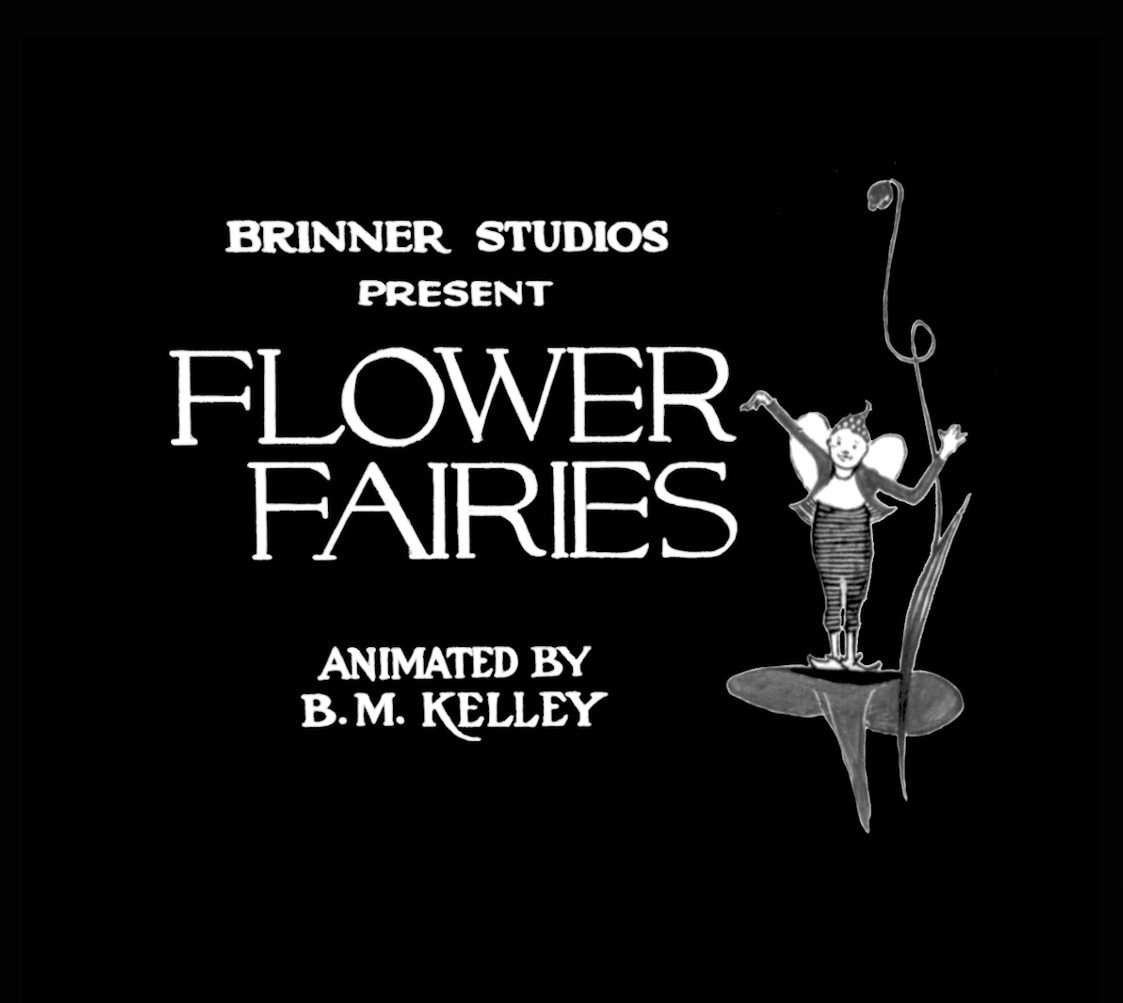 HIGHLIGHT: Bessie Mae Kelley
Bessie Mae Kelley, who studied art at Pratt in 1910 and 1911, has received fresh recognition for her early-20th-century animation work, taking her place among the trailblazing animators who originated the art form. Animation scholar Mindy Johnson recently unearthed materials that shed light on Kelley's story, positioning Kelley as the earliest known woman to hand-draw and direct animated films. This past December, Johnson presented the first public screening of two restored short films by Kelley at the Academy of Motion Pictures in Los Angeles: Flower Fairies, completed in 1921, and A Merry Christmas, from 1922. Kelley's body of work includes contributions to Max Fleischer's Out of the Inkwell series, the cartoon series Colonel Heeza Liar, and a short with characters from the comic strip Gasoline Alley. She also worked on Paul Terry's Aesop's Fables—a series that inspired Walt Disney—notably designing and animating a mouse couple, Roderick and Gladys (later renamed Milton and Mary), that predate Disney's famed duo. Johnson's book "The Only Woman Animator": Bessie Mae Kelley & Women at the Dawn of an Industry is forthcoming in summer 2023. (NPR, The New York Times)
1940s
Lilian Thomas Burwell, Art Education, who studied at Pratt from 1944 to 1946, was featured in the New York Times story "The Tom Brady of Other Jobs" (December 24, 2022), which highlighted her ongoing work as an artist as well as her impact as a teacher. In 2021, at age 93, she had her first solo gallery exhibition in New York City, Lilian Thomas Burwell: Soaring, at Berry Campbell Gallery. She is also the subject of the recent documentary Kindred Spirits: Artists Hilda Wilkinson Brown and Lilian Thomas Burwell. (New York Times)
1950s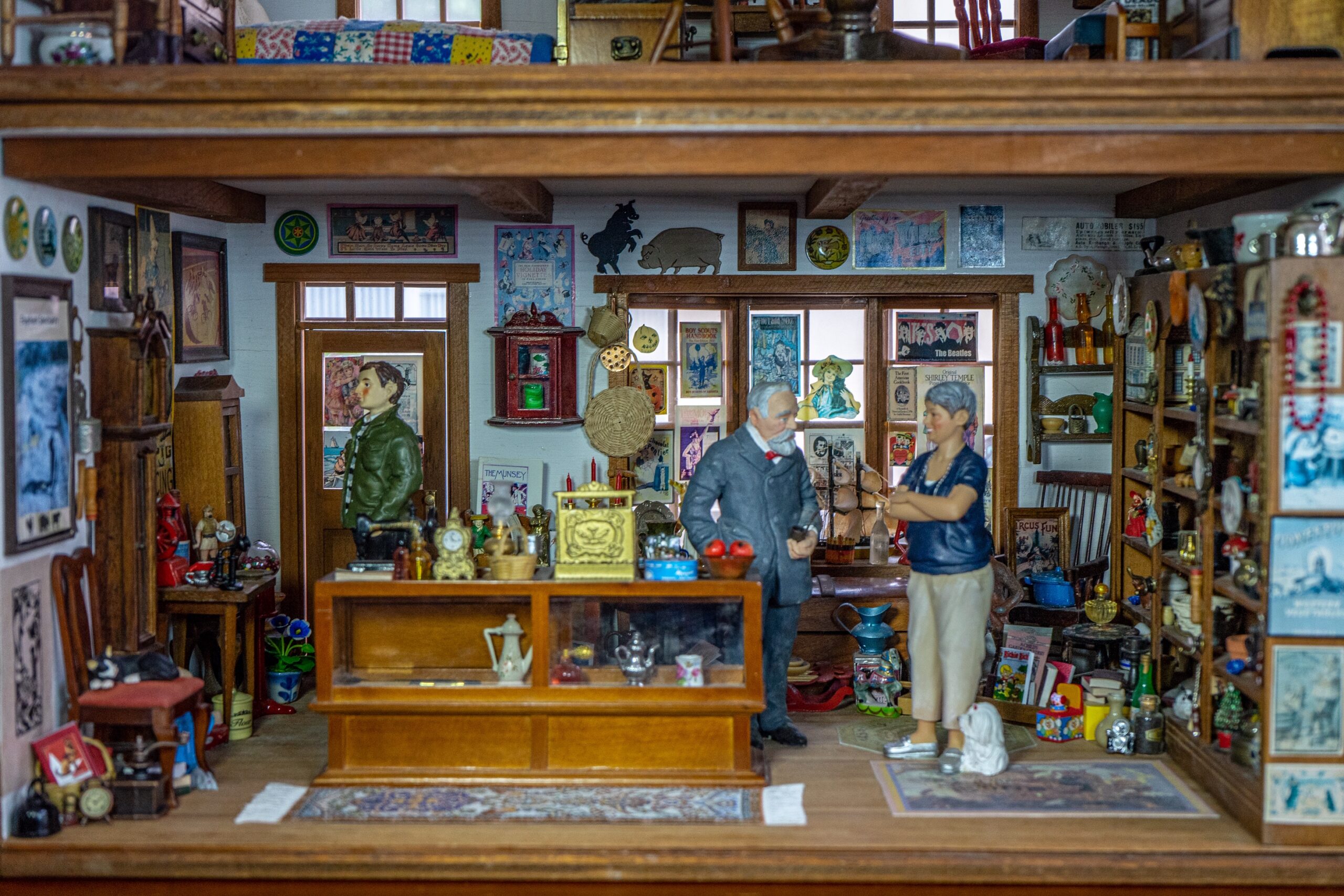 Roberta Edelman, BFA Illustration '56, is now retired and has lived in Florida for the past 27 years, following a long career as a comic book inker for Harvey and Marvel Publications. Some characters she worked on were Richie Rich, Care Bears, and Strawberry Shortcake. Over the years, Edelman also did illustrations for greeting cards and magazines and exhibited watercolor and pen-and-ink paintings in group shows. These days, Edelman has been working on box rooms with themes like "antique shop" and "Christmas toy store." She would love to hear from classmates at artandflowers07@gmail.com.
Pearl (Lutzker) Seymore, Certificate, Interior Design '56, writes "I went to Pratt thinking I was going to study residential design! The study of commercial interiors just blew me away!" Her first job was sorting fabrics at Michael Saphier Associates before she moved into a 20-year career in office furniture design and sales. In 1979, she set out on her own, establishing Pearl Seymore Design Associates, a two-person firm that took on projects ranging from refurbishing Atlantic Aviation at New Jersey's Teterboro Airport to moving ADT from 1 World Trade Center to a 155,000-square-foot office in Parsippany, New Jersey. Seymore retired in 1989 and, at 95, continues to bask in the memories of a wonderful career.
Henry Sanoff, BArch '57; MArch '62, was recognized for his professional contributions by Woxsen University in Hyderabad, India, which established a named chair professorship in architectural design in his honor.
Ann Gillen, BID '59, was featured in The New York Times, in a story on her numerous public artworks published on the occasion of her recent solo exhibition, Toward Civic Art. The show, up at Polina Berlin Gallery this past winter, presented, as writer Max Lakin said, "a neat entry into the philosophical ideal of art as a public good that undergirds her efforts." The story described Gillen as "a total product of the city" whose mother had studied at Pratt before her. She went on to complete 30 public, private, and corporate commissions for sites across the city including Lincoln Center, CUNY's Graduate School of Journalism, and the sidewalk outside 909 Third Avenue.
1960s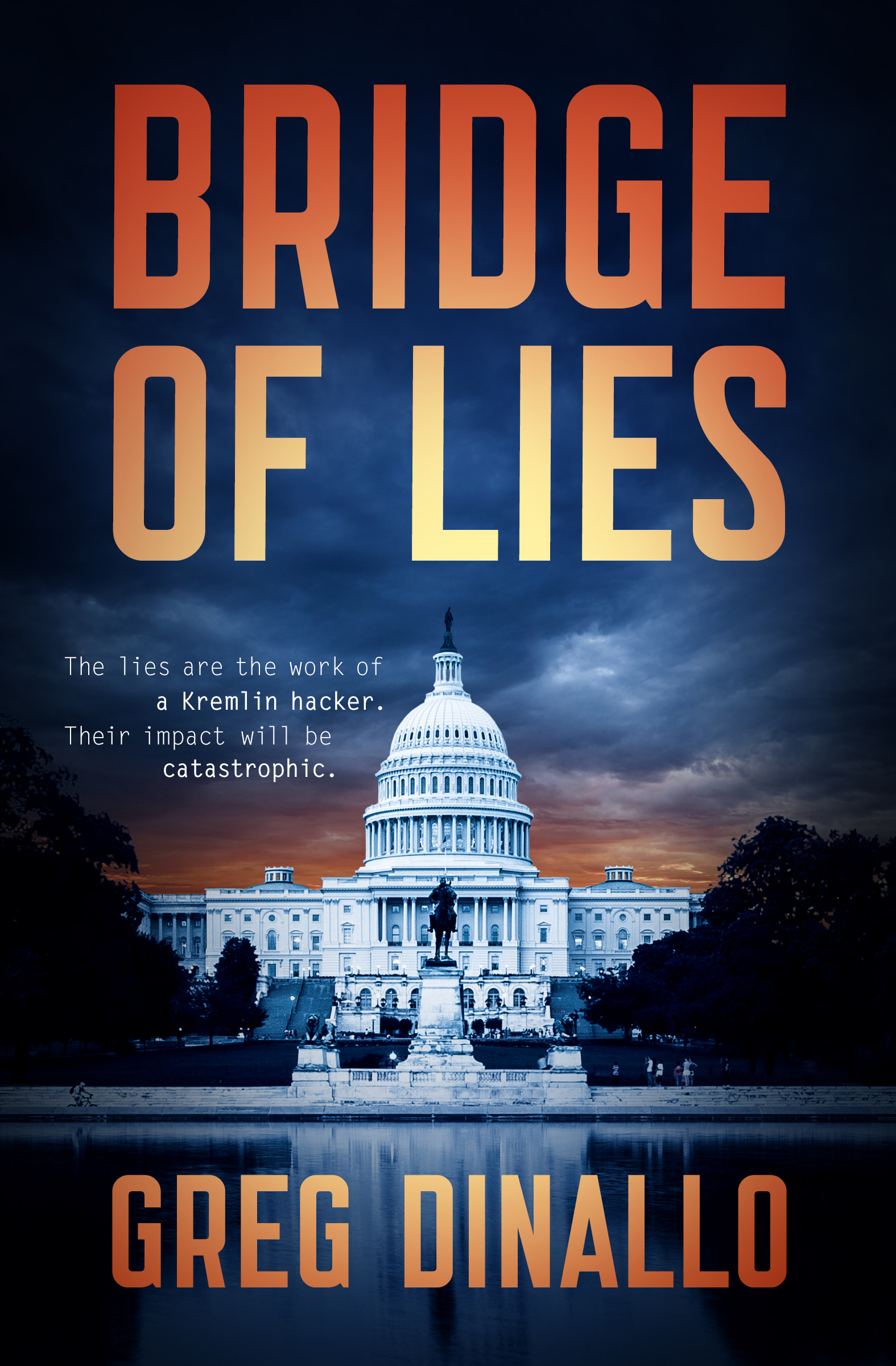 Gregory S. Dinallo, BID '62, recently published Bridge of Lies (Open Road Media). The novel follows a Russian reporter on the trail of a story that leads him to Washington, DC, and a plot to destroy the Capitol. Dinallo is the author of New York Times notable book Red Ink, among other novels.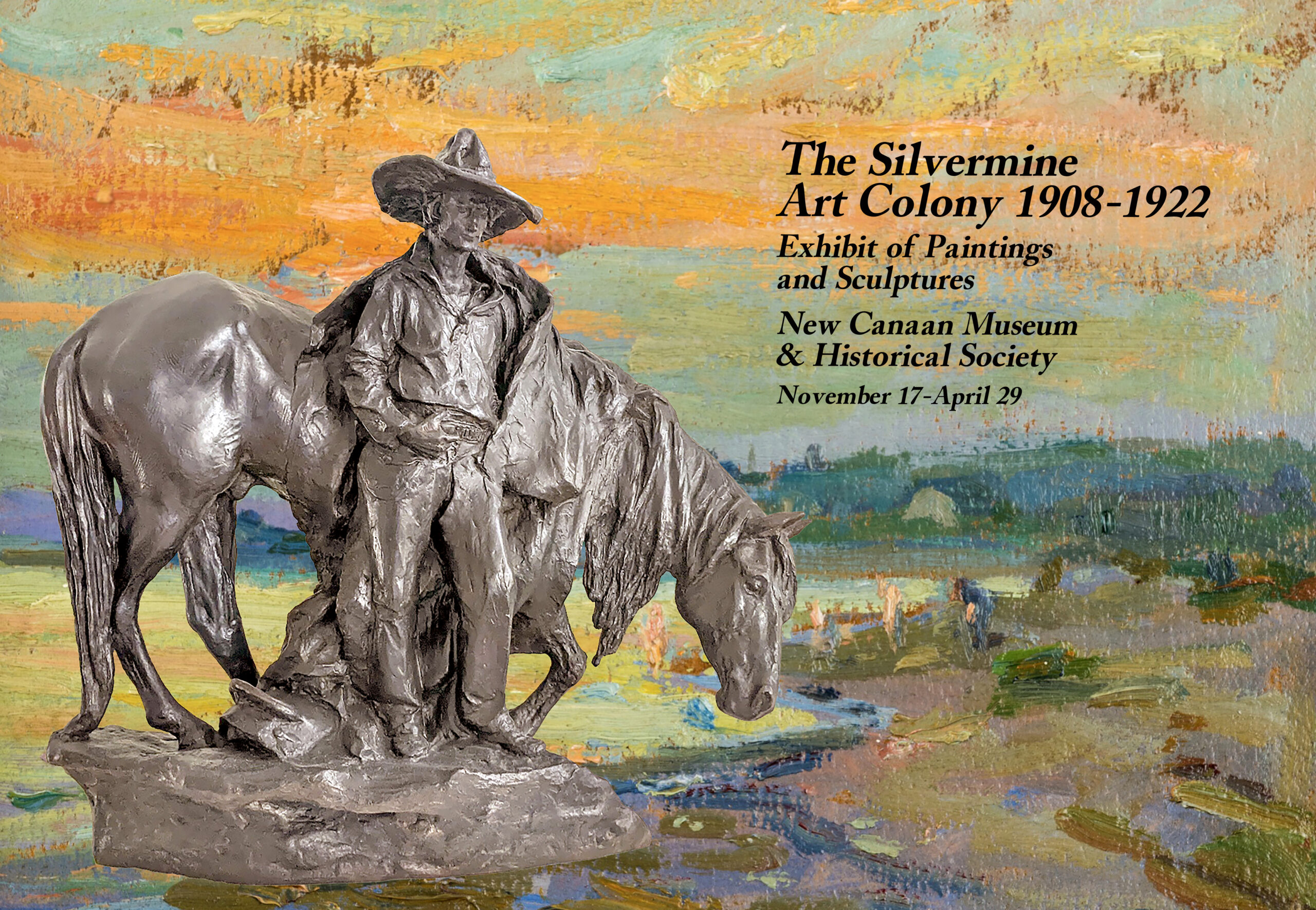 Edward Vollmer, BFA Advertising Design '62, coproduced an exhibition, The Silvermine Art Colony 1908–1922, that ran through April at the New Canaan Museum and Historical Society in Connecticut (nchistory.org). The exhibition included paintings and sculptures by members of the Silvermine Group of Artists, an art colony founded in 1908 in the area called Silvermine, in Fairfield County, Connecticut. Vollmer and his colleague also wrote and designed a 24-page publication about the history of the colony, which they found to be among the most important Connecticut colonies in the first quarter of the 20th century.
Bruce Hannah, BID '63, professor emeritus of industrial design, was honored with an Individual Achievement Award in the 2022 Industrial Designers Society of America (IDSA) Awards in September. The IDSA award citation quotes Pratt MID alumna Yvette Chaparro, now assistant professor and director of the MFA in industrial design program at Parsons School of Design: "He is certainly an important part of the history of industrial design, the teaching at Pratt Institute, and the industry as a whole," Chaparro says. "His voice continues to be relevant to this day." (idsa.org)
Patrick Reynolds, BFA Advertising Design '63, an artist, illustrator, and historian, of Willow Street, Pennsylvania, recently retired from doing weekly comic strips for the past 46 years. Throughout his career, Reynolds created illustrated stories in cartoon form on the history of the US, New York, Pennsylvania, Texas, and the Washington, DC, area, for newspapers, books, television, and magazines. Flashbacks, featured in the Washington Post for the past 31 years, was his last major series. He is still actively working in his studio putting together books based on these comic strips. For more information about his work and studio visit redrosestudio.com.
Aviva Gold, MFA Fine Arts (Painting) '64; MPS Art Therapy and Creativity Development '76, author of Painting from the Source (HarperPerennial) is working on a movie based on her book The King Who Sang the Song of the Grandmother.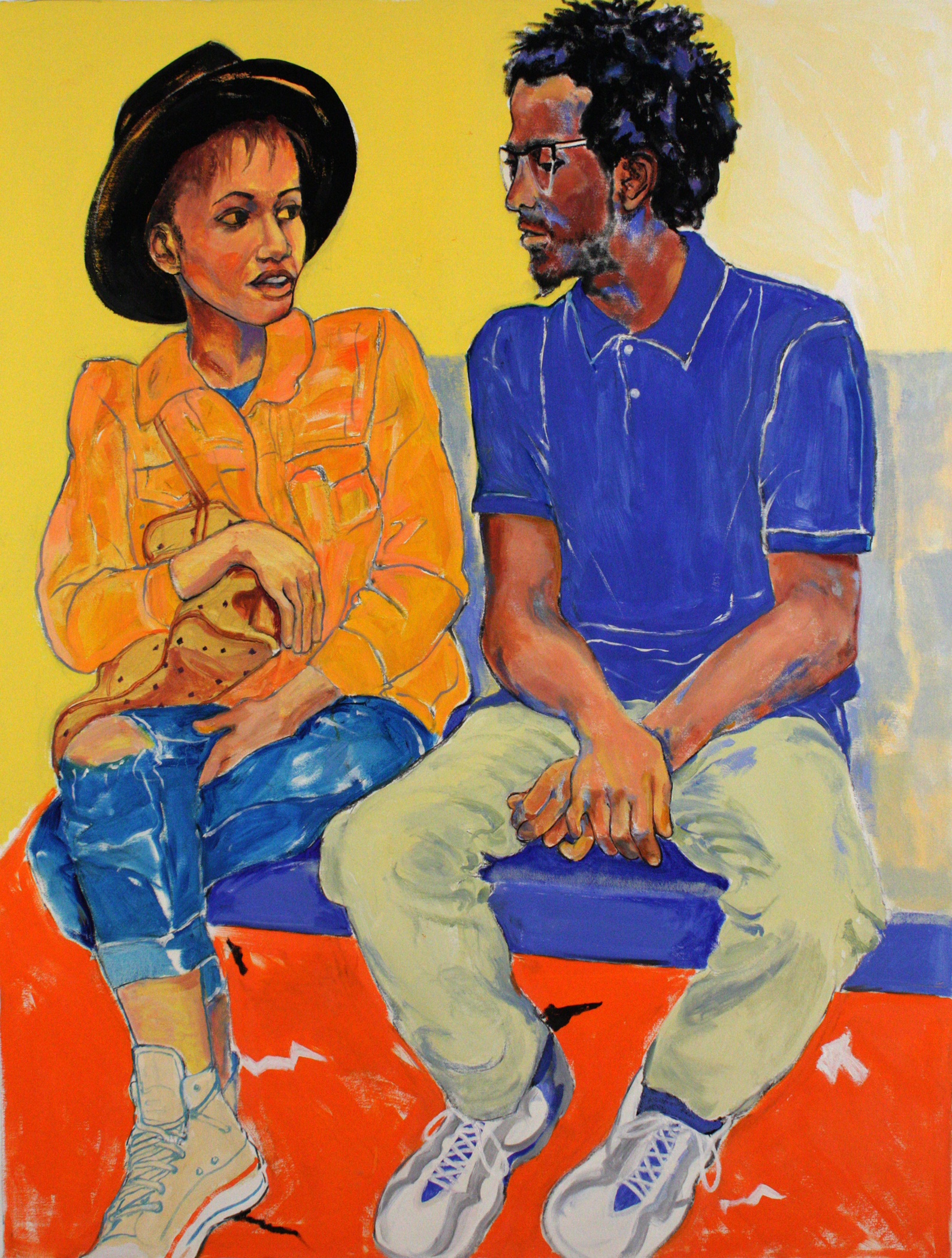 Kathleen Migliore-Newton, BFA Fine Arts (Painting and Printmaking) '64, was invited to lend two paintings in 2022 to the American Embassy in Vienna, Austria, through Art in the Embassies. The paintings are of people in public spaces, specifically the subway in New York City. "I believe the work's celebration of diversity, connection, and movement represent our culture and society," Migliore-Newton writes. The paintings will be on display for two years. In 2021, six of Migliore-Newton's subway paintings were featured on kiosks throughout New York City through #ArtOnLink for two weeks, including a piece titled Conversation. The backlit effect on the images, Migliore-Newton notes, enhanced the brilliance of the colors.
Vincent DiGerlando, BFA Visual Communications '65, writes, "Just before the pandemic, I had the opportunity to create a one-man show in Wall, New Jersey, titled NOW & THEN." The exhibition was composed of 60 years of DiGerlando's art and photography, consisting of childhood drawings, high school artwork, Pratt assignments, and design projects along with more recent artwork, all of which is included in DiGerlando's book Art Is My Life. Also featured in the show were photographs from his publications Mind Visions and Conceptual Realities.
David Lloyd Maron, Architect, PC, BArch '65, recently opened a New Jersey office in Englewood. "A current preservation project is saving a magnificent Civil War–era house, and relocating it to a public park a mile away," Maron writes. "To achieve this, the house will be sliced into five sections, trucked to the park and reassembled by a team of skilled craftsmen. The building will then serve as home to the Englewood Historical Society, the Englewood Environmental Commission, and allied users." More information can be found at englewoodhouse.org. Other New Jersey projects include Hackensack Riverkeeper, Bergen Family Center, and Bethany Church.
Carol Ann Genziano and Donald Shomette, both BFA Advertising Design '65, have just celebrated their 57th wedding anniversary. Genziano, a historic landscape designer, has retired as head of mapping and graphics at the Maryland National Capital Park and Planning Commission. Shomette, CEO of Cultural Resources Management of Dunkirk, Maryland, and a marine archaeologist, historian, and author of a score of books on American and European maritime history, urban development, and archaeology, will be the subject of an upcoming National Geographic documentary on his search for, discovery, and excavation of the intact remains of the flagship of the United States Chesapeake Flotilla, the USS Scorpion, lost during the War of 1812. His forthcoming book, Siege: The Canadian Campaign in the American Revolution, 1775-1776, published by Heritage Books, Inc., will appear in 2023.
Rosalind (Lipson) Sedacca, BFA Fashion '67, announced her 16th commemoration of International Child-Centered Divorce Month in January 2023. Sedacca is a divorce and coparenting coach and founder of the Child-Centered Divorce Network. Every year throughout January, divorce and parenting experts around the world provide complimentary resources, including ebooks, videos, coaching sessions, and more. All the free gifts are designed to help parents protect their children before, during, and long after divorce. During January, Sedacca invites parents and divorce professionals to access these powerful tools at www.divorcedparentsupport.com.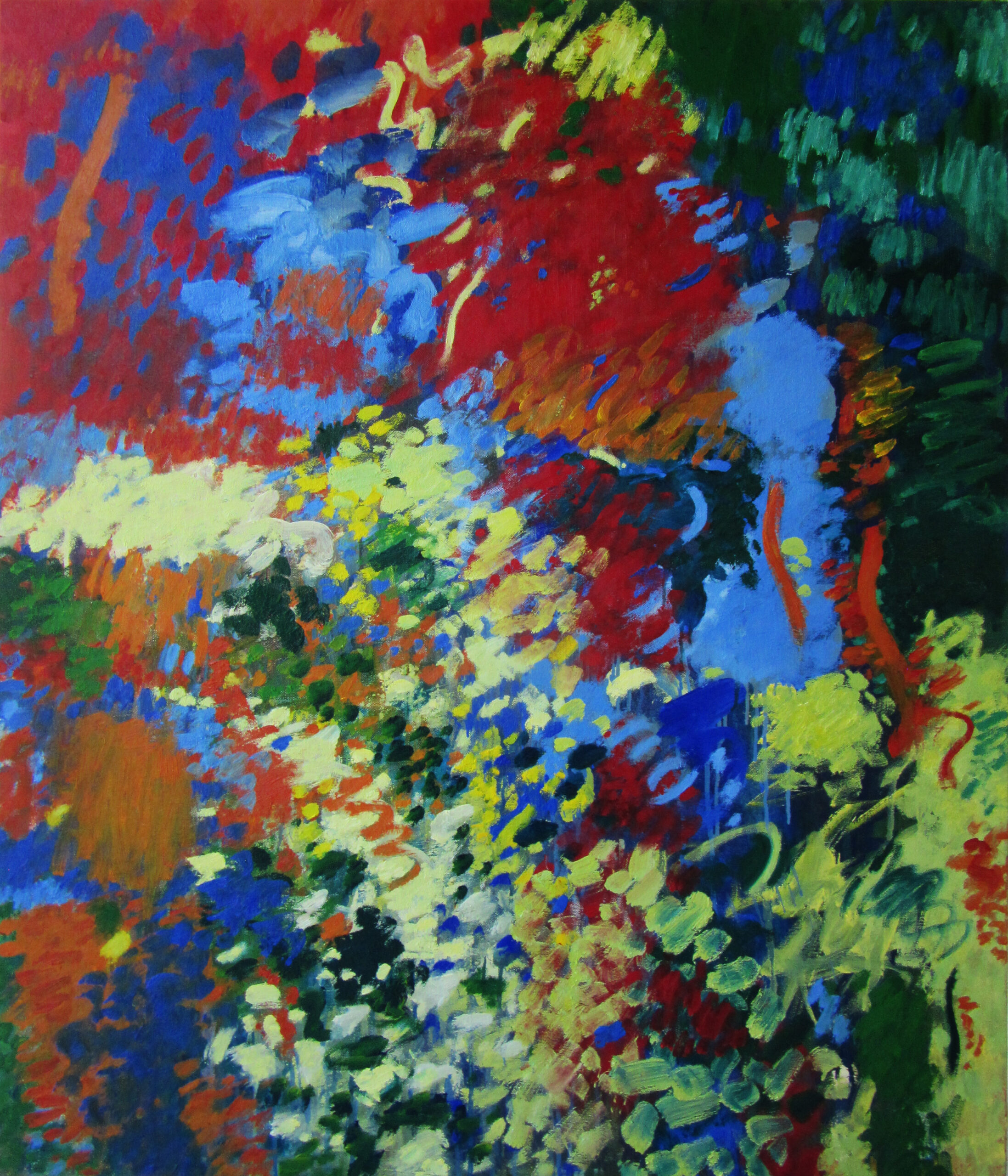 Lorna Ritz, BFA Fine Arts (Painting) '69, exhibits at the Anita Shapolsky Gallery in New York City. She writes, "my paintings are directly informed by the impressionists/abstract expressionists. I best express my most passionate realities (the story beneath ordinary everyday life things), producing on canvas much of what people feel when they get religious. I tightrope my way into a painting without a net underneath, allowing the paint to guide me through. I look for spatial relationships right away; the color finds the shape, creates the volume between colors." Ritz's website is lornaritz.com.
1970s
Vincent Campisi, BS Building Science '70, was interviewed for the podcast Inspiring People and Places: Architecture, Engineering, and Construction, hosted by BJ Kraemer. Campisi is a licensed professional engineer in nine states and has his national certification from the National Council of Examiners for Engineering and Surveying. Prior to his retirement in 2012 after 50 years as a partner and chief bridge engineer for a 2,000-person firm with more than 30 offices in North America and overseas, Campisi formed his own firm and now provides forensic engineering and expert witness services to many state departments of transportation, the federal government, and foreign governments.
Fred Moore, BFA Fine Arts '72; MFA Fine Arts '77, had a retrospective showing 50 years of his work in Chelsea last fall.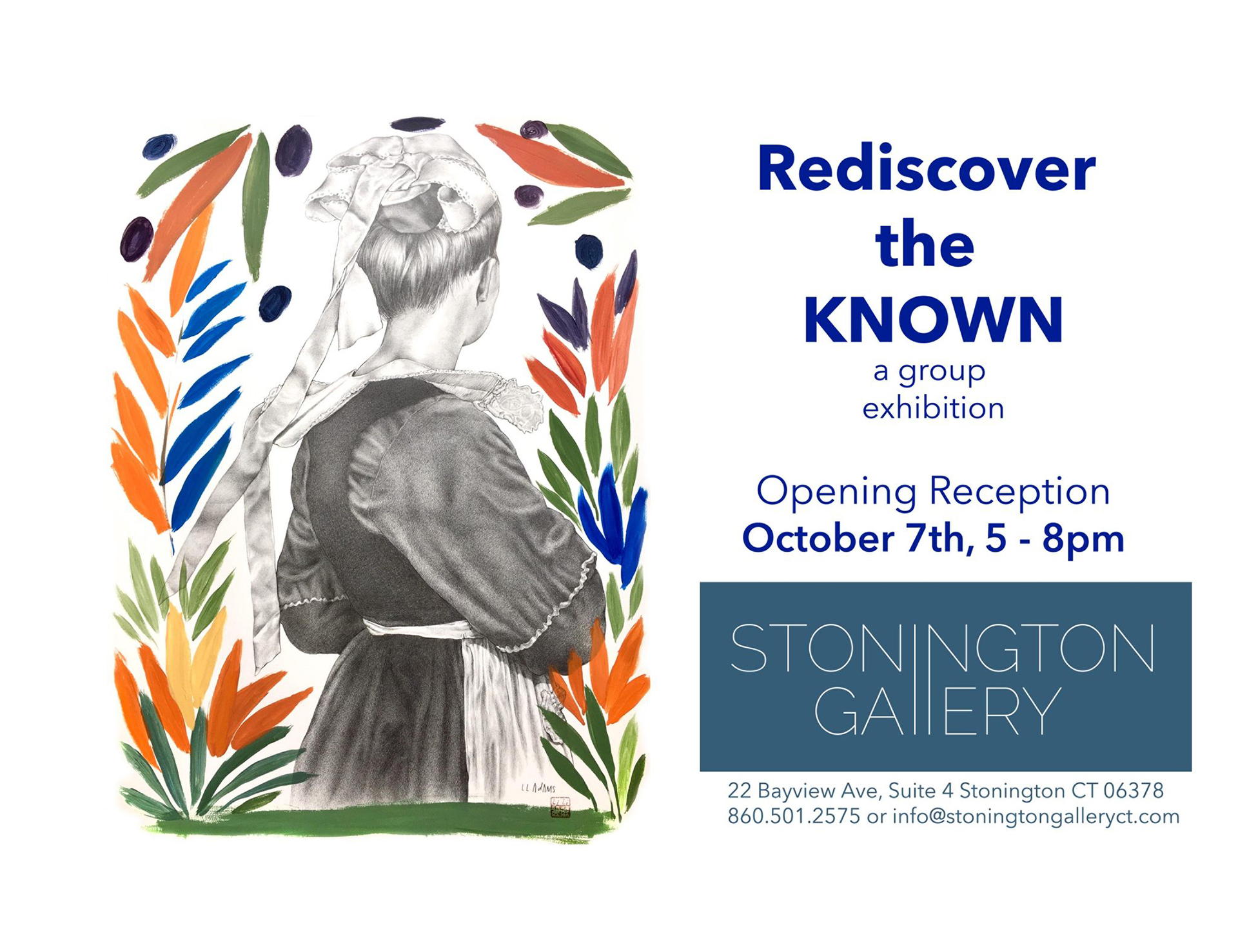 Lisa Lyman Adams, BFA '73, had work in Rediscover the Known, a group exhibition at Stonington Gallery in Stonington, Connecticut, last fall.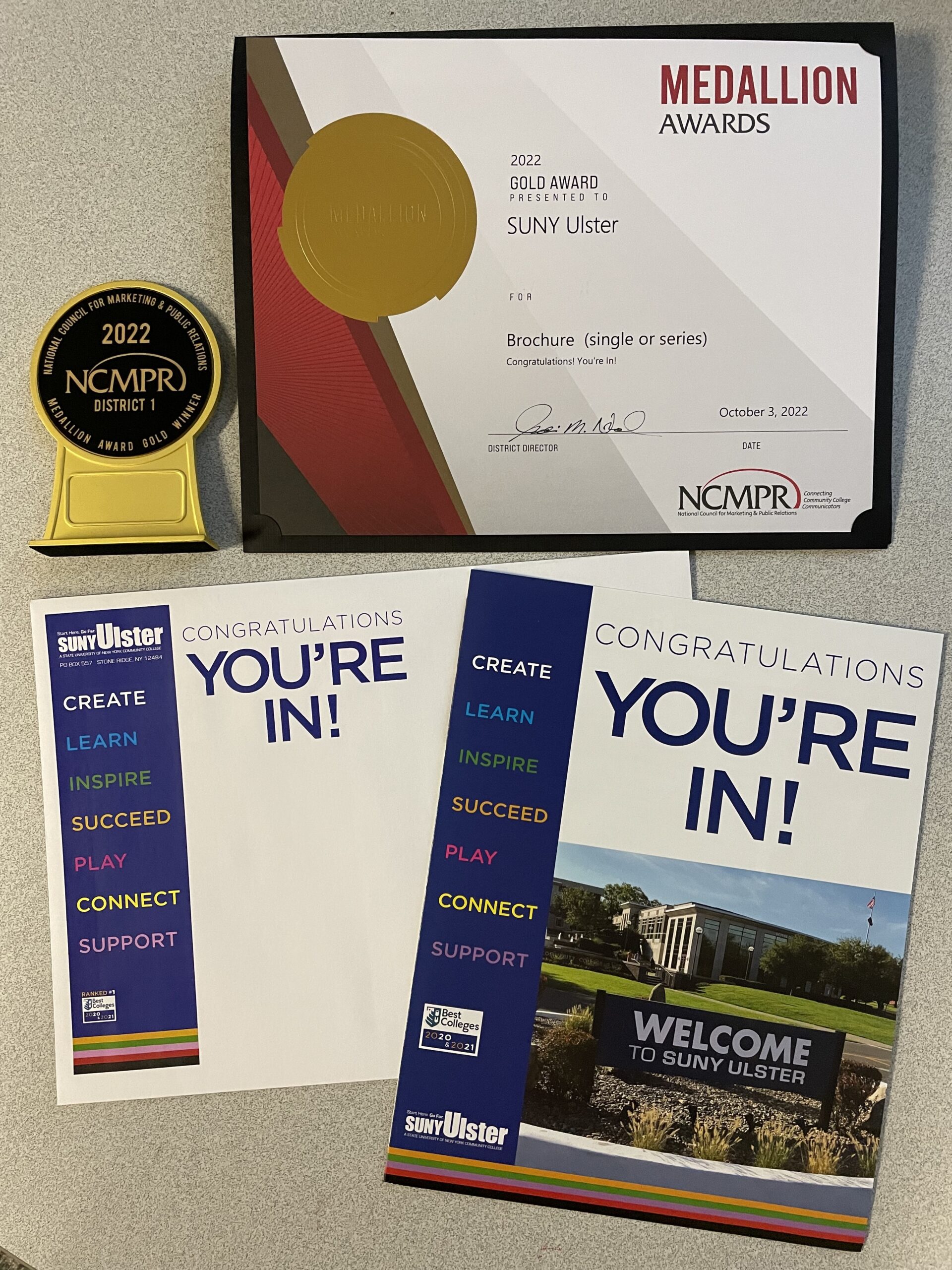 B. Robert Johnson, BFA Fine Arts (Painting) '73, has for more than four decades been director of printing and graphics at SUNY Ulster, leading a small team of creative marketers with entrepreneurial backgrounds. The academic and public relations materials they design include print, digital, and 3D wayfinding signage, using the branding/identity guidelines Johnson developed for the college. The college was recognized with several awards at the National Council for Marketing and Public Relations Regional Conference District 1 in October 2022: gold for the new admissions packet, silver for SUNYUlsterSupports.me, and bronze for a microcredentials radio ad. Meanwhile, Johnson continues his fine art practice, with work featured in a group show last year.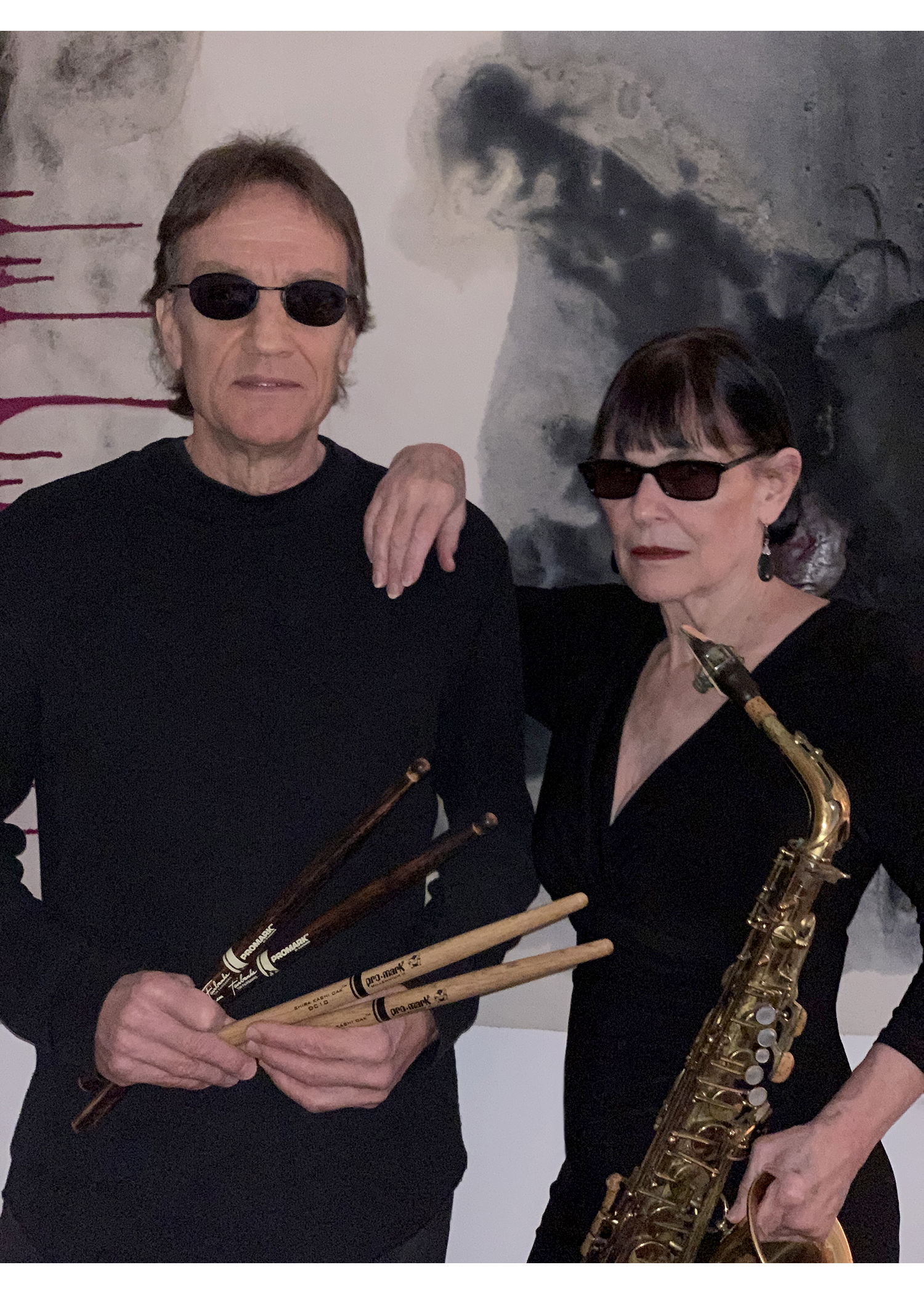 Julie Joslyn (Brown), MPS Art Therapy '74, released her 11th studio album, Demolition of Wisdom (Fang Records), with her avant-jazz duo Iconoclast. Iconoclast (Julie Joslyn: alto saxophone, violin, live electronics, vocals, and Leo Ciesa: drums, keyboards, grand piano, vocals) has been performing and recording since 1987 and is internationally recognized for its boundary-challenging compositions, unique instrumentation, and high-energy performances. Their website is iconoclastnyc.com.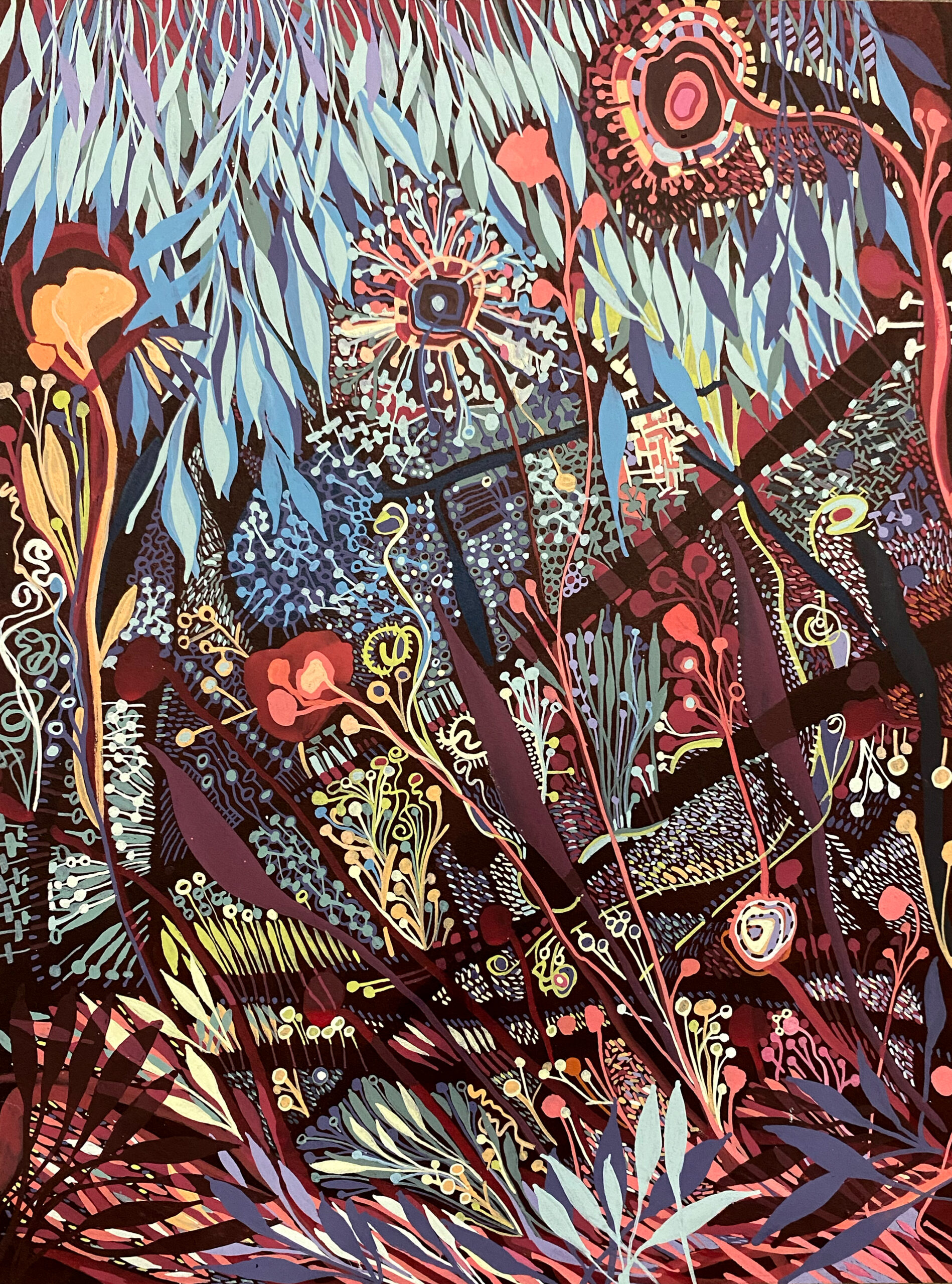 Abby Goldstein, BFA Fine Arts '74, curated the exhibition Street Design Manual, on display at Ildiko Butler Gallery at Fordham University's Lincoln Center campus from November 28th, 2022, to February 28, 2023. The exhibition highlighted the NYC Department of Transportation's groundbreaking role in the evolution of New York City's roadways. Goldstein also had work included in the exhibition Field Notes: New Work by 6 Painters at Metaphor Projects in Brooklyn, on view from December 3, 2022, to January 22, 2023.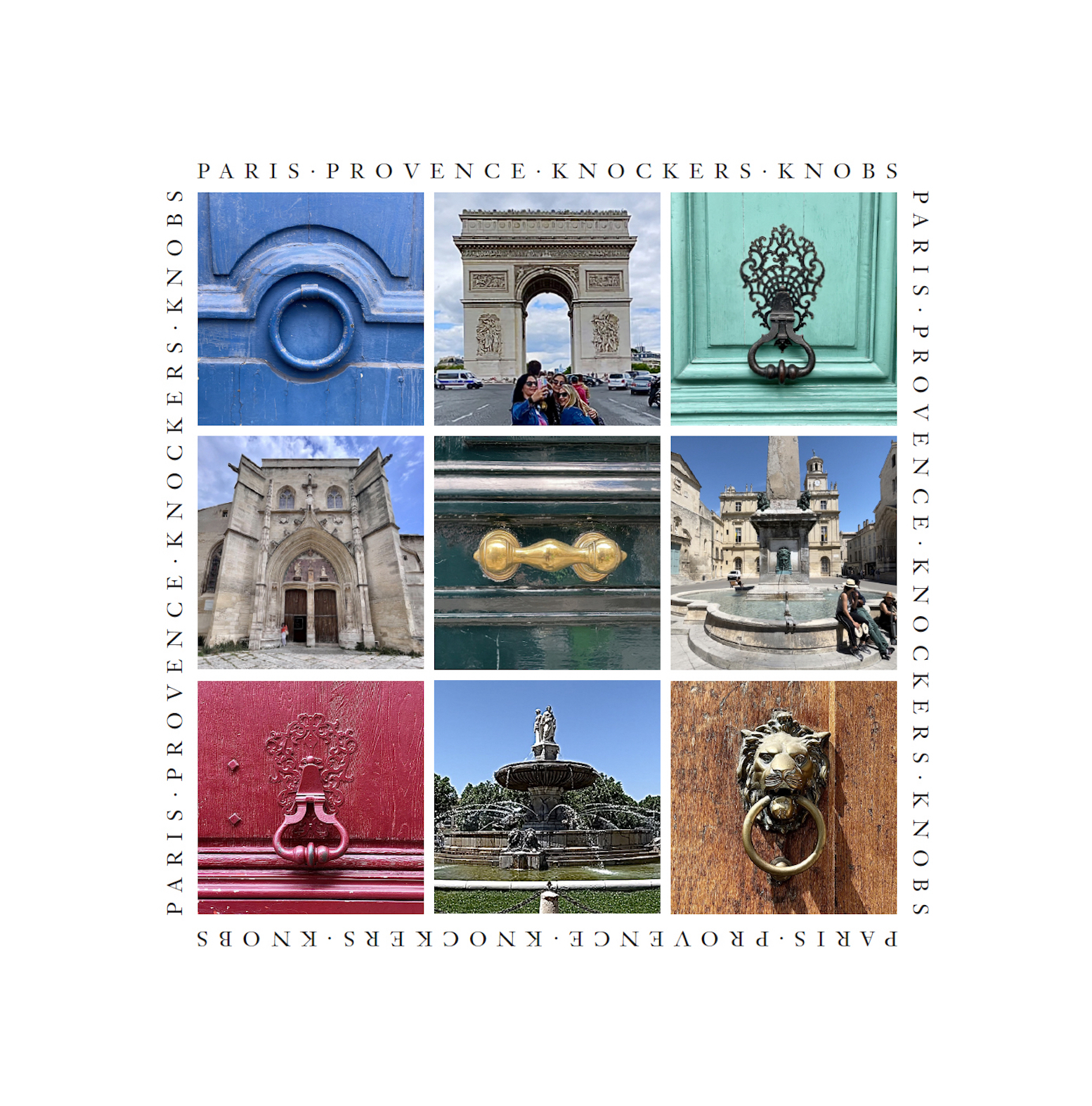 Alan Rado, BFA '74, is presently an adjunct professor in the School of Communications at Loyola University Chicago. Courses include Principles of Advertising, Intro to Creative Concepts, and Intermediate Advertising Design. Rado recently published a 200-page book on a trip to France titled Paris Provence Knockers Knobs.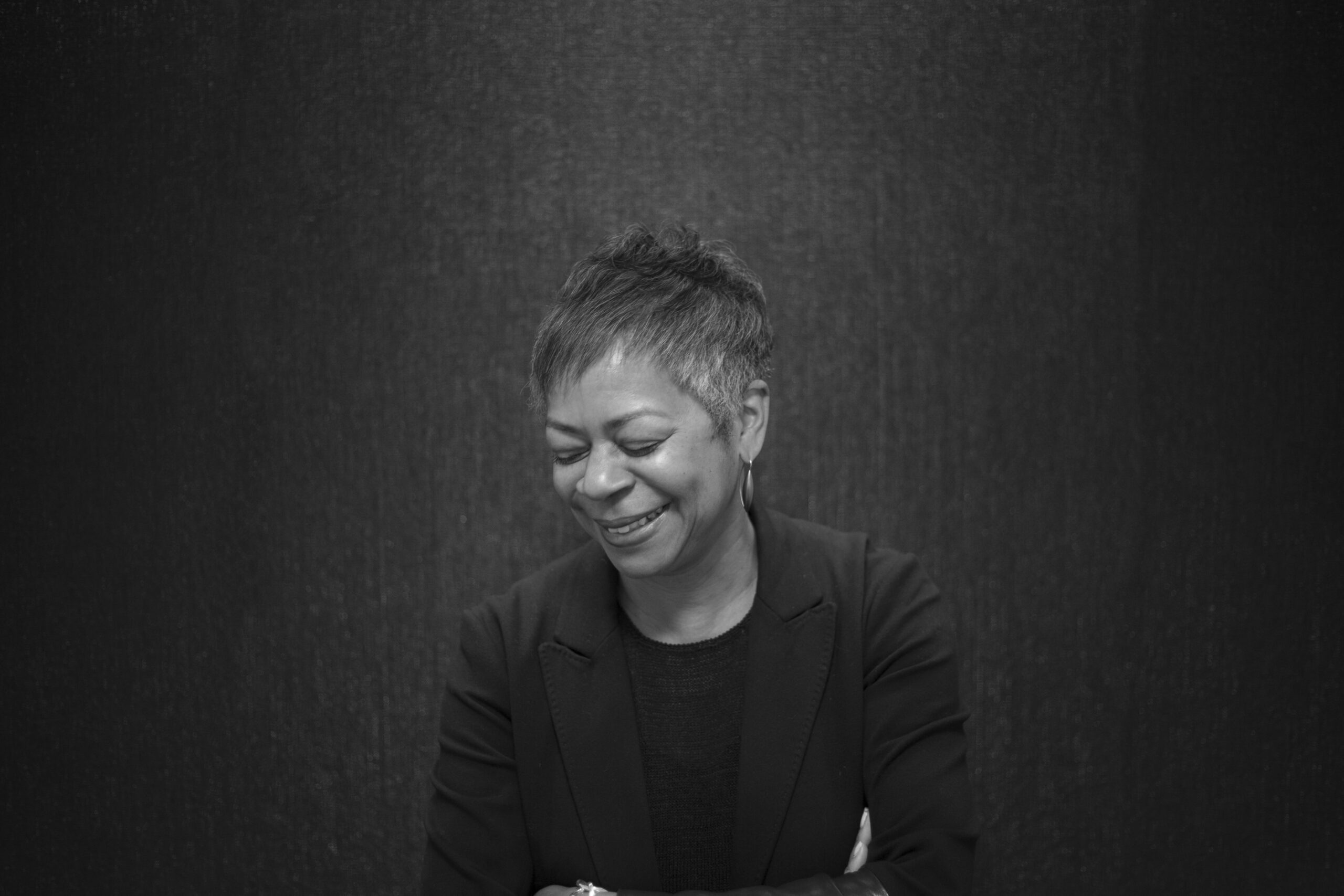 HIGHLIGHT: Mavis Wiggins
Mavis Wiggins, BFA Environmental Design '75, was inducted into Interior Design's Hall of Fame in December 2022. Wiggins, who is managing executive, studio creative director of TPG Architecture, was celebrated for her more than 30 years of work as an interior designer along with her leadership and advocacy for diversity and inclusion within architecture and design. This was the latest honor for Wiggins, who has been recognized for her corporate interiors projects with clients such as Assured Guaranty, DZ Bank, IEX Group, and Lexington Partners—accolades that include Best Interior Designer: Corporate Interiors in the 2020 Interior Design Best of Year design awards. In 2021, Wiggins was inducted into the International Interior Design Association (IIDA) College of Fellows, the IIDA's highest honor for its professional members. In a profile in Interior Design on the occasion of the Hall of Fame induction, Wiggins recalled her beginnings as a designer: "At Pratt, I realized I could shape space and continue to enjoy the fruits of what fine art offers, and even apply some of those principals to interior architecture."
C Bangs, MFA Fine Arts '75, has had work included in two exhibitions in 2023. The first opened in February at the Intrepid Air and Space Museum and runs through August. It includes Bangs's holograms, sculpture the holograms were made from, and paintings that include holograms. The exhibition includes Alpha CubeSat, a small spacecraft developed by a team at Cornell University, with lenticular images of the holograms and work by the Cornell Aerospace Engineering group; at the time of this writing, Alpha CubeSat was set to be launched from the International Space Station in 2023. Bangs's other exhibition, On the Waterfront, opened at the Brooklyn Waterfront Artists Coalition space in Red Hook in March.
Tony Cucchiara, MSLIS '75, the longest-serving faculty member in Pratt's School of Information, retired from teaching at Pratt in December 2022. Cucchiara had taught INFO 625 Management of Archives and Special Collections since 1996. As Dean Anthony Cocciolo wrote in a farewell post in the School of Information newsletter, Cucchiara "connected archival theory to practice for decades, taking students to his workplace archives (first at Brooklyn College, then Green-Wood Cemetery) to work on processing, preserving, documenting, and making available historical records." His students also did their field work at Packer Collegiate Institute, Plymouth Church, Baruch College, and the Institute for Psychological Research.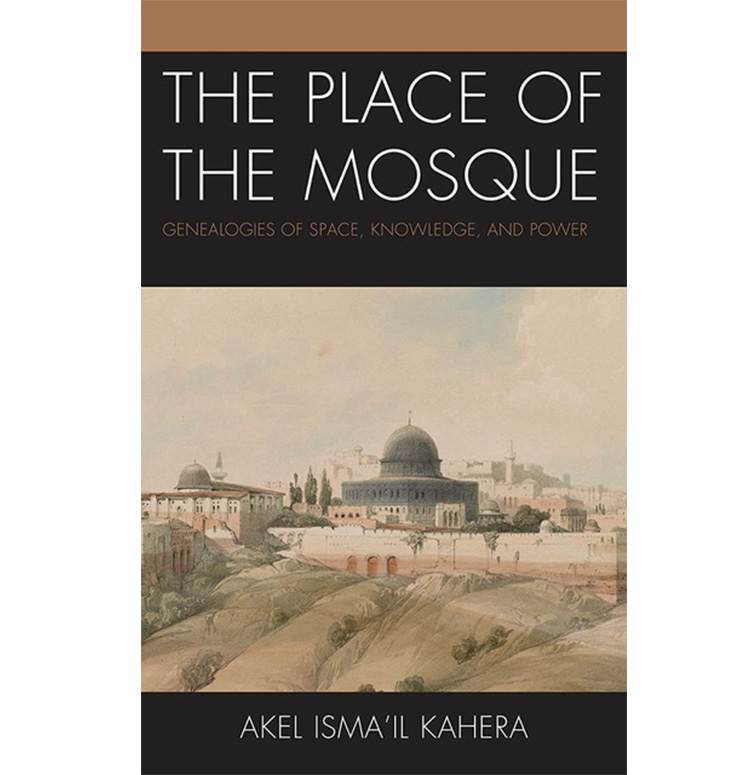 Akel Ismail Kahera, BArch '77, published The Place of the Mosque: Genealogies of Space, Knowledge, and Power (Rowman & Littlefield, 2022). The book extends Foucault's analysis Of Other Spaces and "the ideological conflicts which underlie the controversies of our day [and] take place between pious descendants of time and tenacious inhabitants of space." This book uses Foucault's framework to illuminate how mosques have been threatened in past, with examples ranging from the Cordóba Mosque in the 8th century, to the development of Moorish aesthetics in the United States in the 19th century, to the clashes surrounding the building of mosques in the West in the 20th and 21st centuries.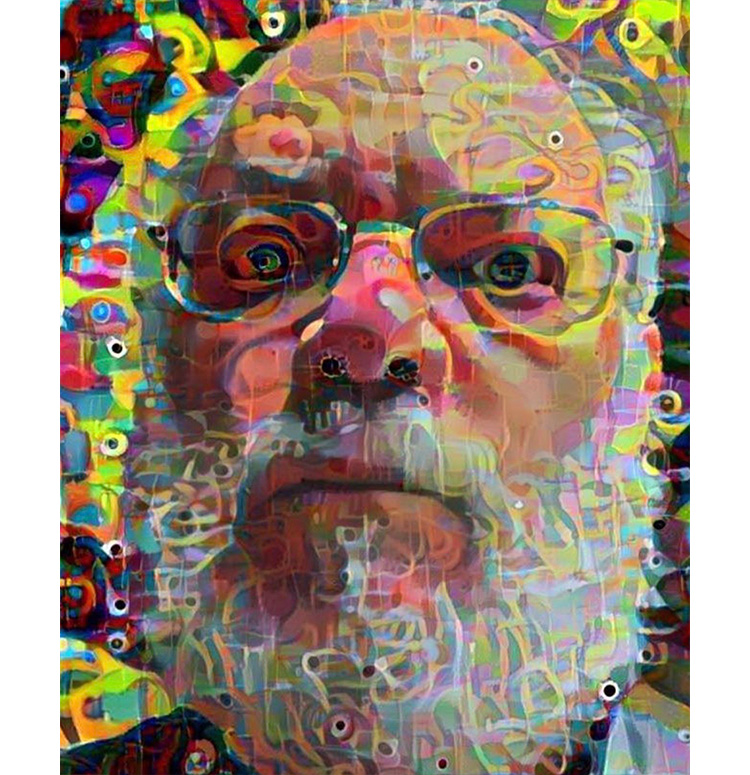 Mark Nisenholt, MFA Fine Arts (Printmaking) '77, was inducted into the Royal Canadian Academy of Arts on November 26, 2022, joining 700 diverse Canadian cultural producers. His work includes etching, painting, drawing, assemblage, collage, mixed- and multimedia, and most recently photography and digital art. In 2011, his work won a national juried competition for public art at Prince Arthur's Landing in Thunder Bay, Animate the Journey to the Edge of the Pier. In 2019, Mark was honored with the City of Thunder Bay Arts and Heritage Lifetime Achievement Award for 40 years of contributions as professor/administrator at Lakehead University, artist, and volunteer. His website is mnisenho.myportfolio.com.
Richard Poulin, BID '77, has a new book, Rational Simplicity: Rudolph de Harak, Graphic Designer, recently released and published by Thames & Hudson Ltd. The comprehensive monograph celebrates the life and work of Rudolph de Harak, one of the most influential graphic designers of the mid-20th century. Poulin is also the author of several books on graphic design, typography, and design history that have been translated into eight languages and used by students and practitioners worldwide. Follow Poulin's work at richardpoulin.net or @richardpoulin on Instagram.
Cathey Billian, MFA Fine Arts '78, had work included in Just Above Midtown: Changing Spaces at MoMA. Billian's piece, Taking Risk (1981–1982), recalls a commission for Creative Time's Art on the Beach project. Also of note, Billian had a solo show at One Martine Gallery in White Plains, New York, of etched photographic works on metal, Musicians and Their Instruments.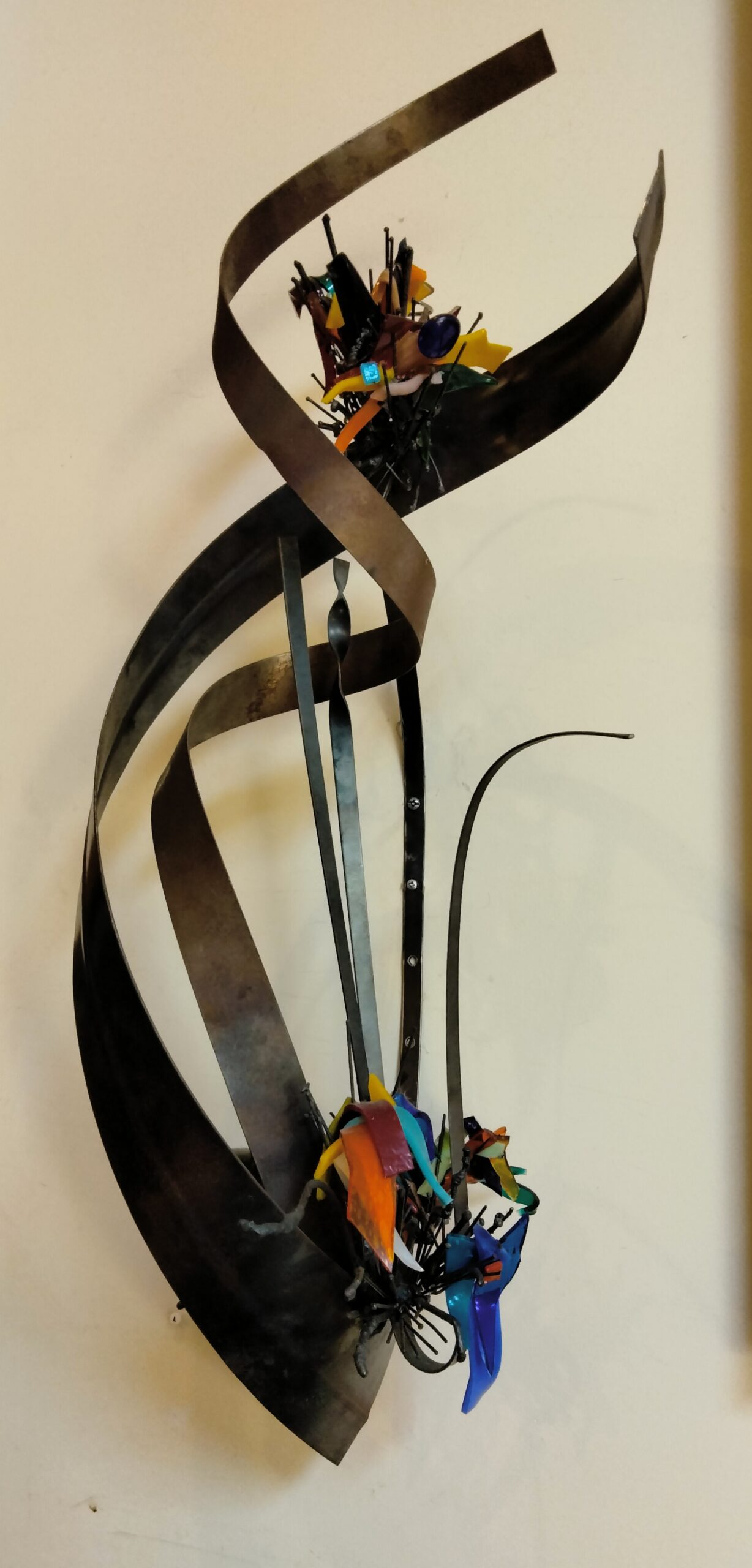 Mary Rieser Heintjes, BFA Fine Arts '79; MFA Fine Arts '85, was accepted into the arts organizations 14 Sculptors, Inc., and the National League of American Pen Women, New York City Chapter.
With these organizations, she became involved in four art shows: Awaited Awakening at the Belskie Museum of Art and Science in Closter, New Jersey, with the National League of American Pen Women (fall 2022), and, with 14 Sculptors, Inc., Anomaly at Azarian McCullough Art Gallery at St. Thomas Aquinas College in Sparkill, New York (fall 2022); FIRE: HAIKU at the Norwalk Art Space in Connecticut (spring 2023); and Blossom at the Leonia, New Jersey, Sculpture Park (June 2023).
1980s
Diane Lechleitner, BFA Fine Arts (Printmaking) '81, won the 2021 Foreword INDIES gold award for general adult fiction for her first novel, Faron Goss (Green Writers Press).
Robert E. Beach, BArch '82, had his architectural design for the Turning Point Suffragist Memorial in Fairfax County, Virginia, recognized with a Merit Award for Design Excellence in the 2022 James M. Scott Exceptional Design Awards. The project was also honored with a Community Enrichment Award in the NAIOP Focus on Excellence 2022 Best of NAIOP Northern Virginia Awards.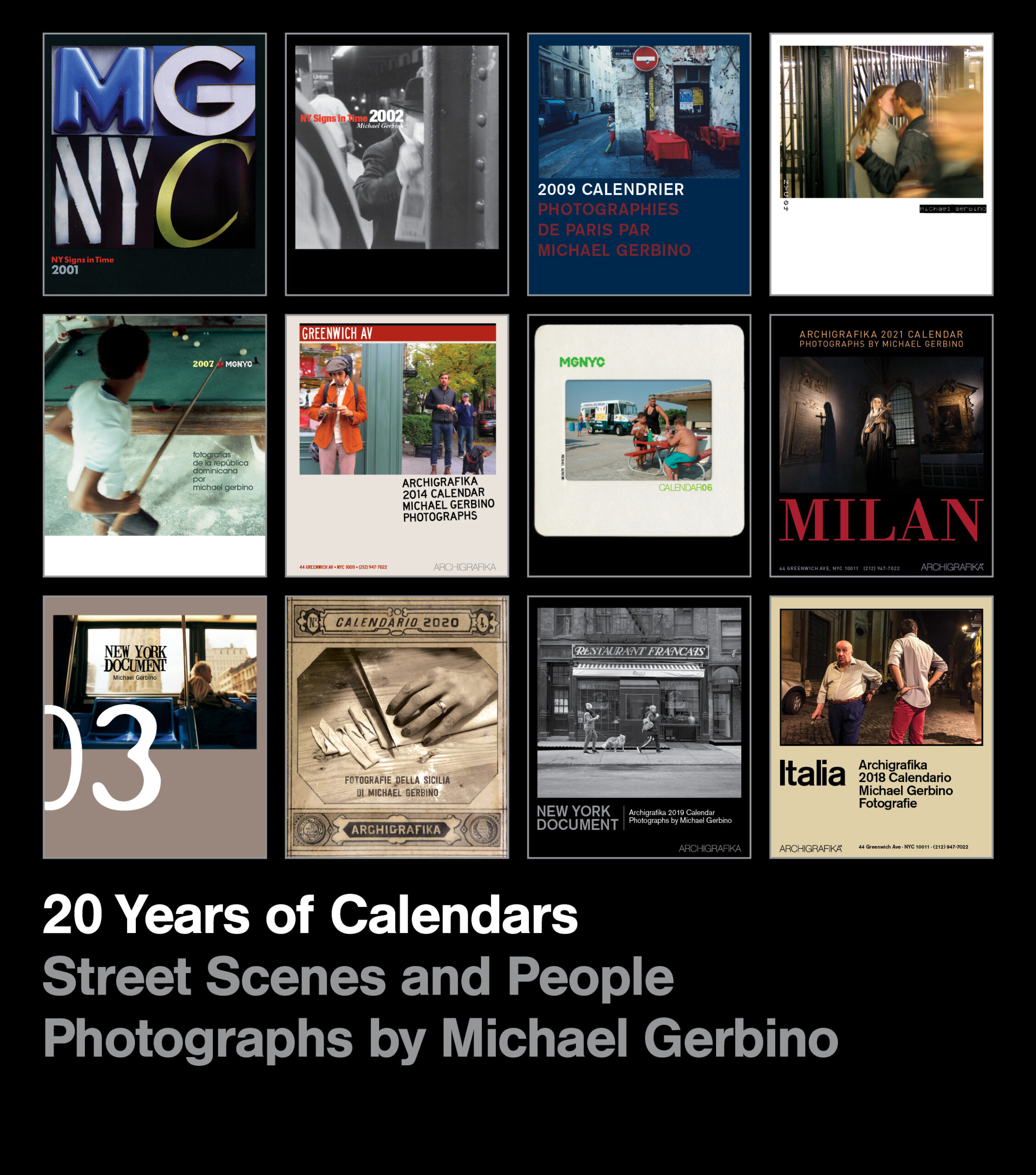 Michael Gerbino, BFA Communications Design '82, has retired from teaching at Pratt and is concentrating on his business—Archigrafika, an environmental graphics firm—and his photography. Last summer, Gerbino had a new book published by Visual Profile Books, 20 Years of Calendars: Street Scenes and People, which highlights his photography from the streets of his native New York City and cities and towns he has visited around the world over the past two decades, drawing from photos originally showcased in desk calendars Gerbino has produced each year.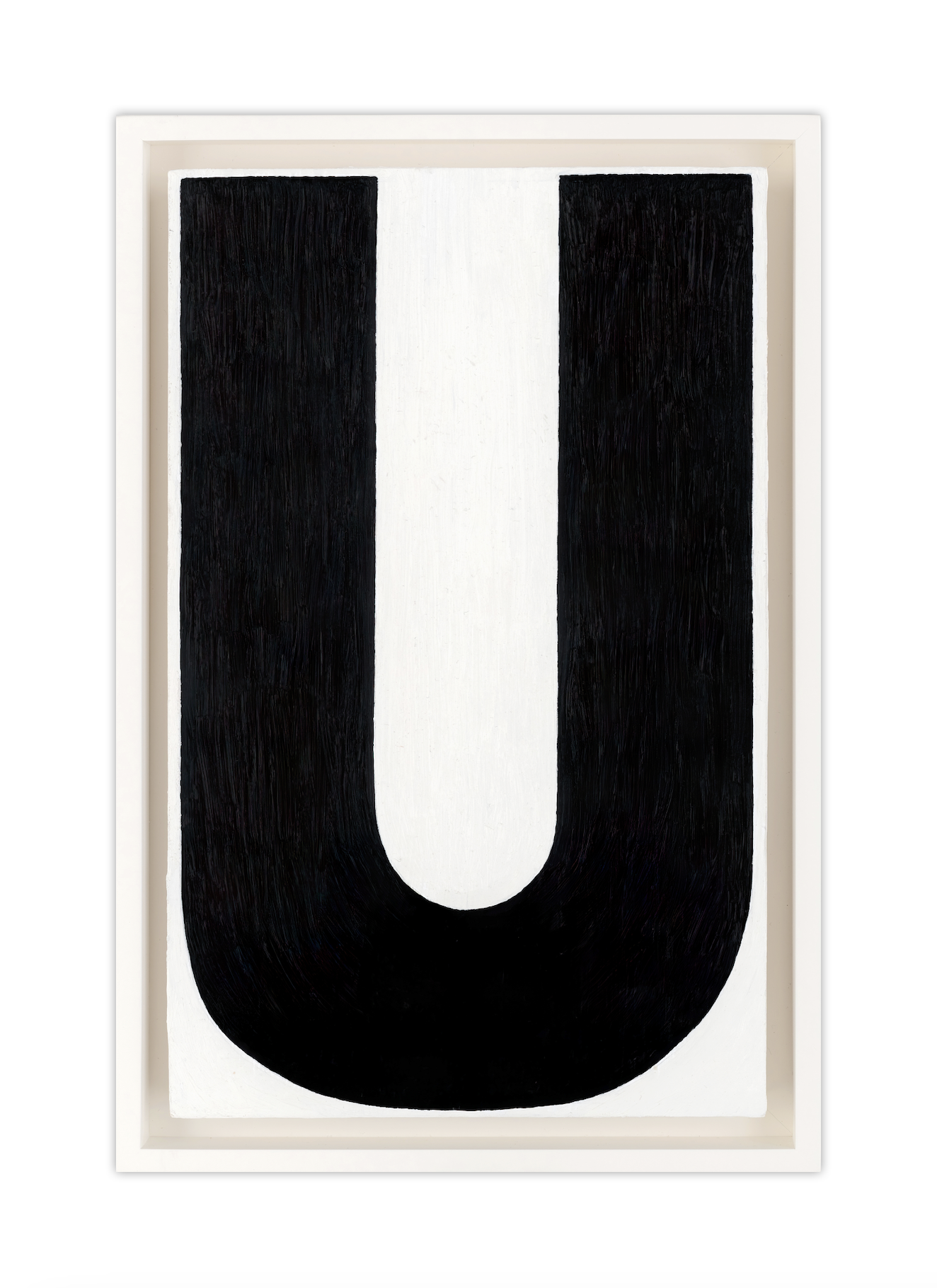 Matt Magee, MFA Fine Arts (New Forms) '83, was featured in an interview with Interior Design in November, on the occasion of his fall 2022 exhibition It's All About You at Standard Space gallery in Sharon, Connecticut.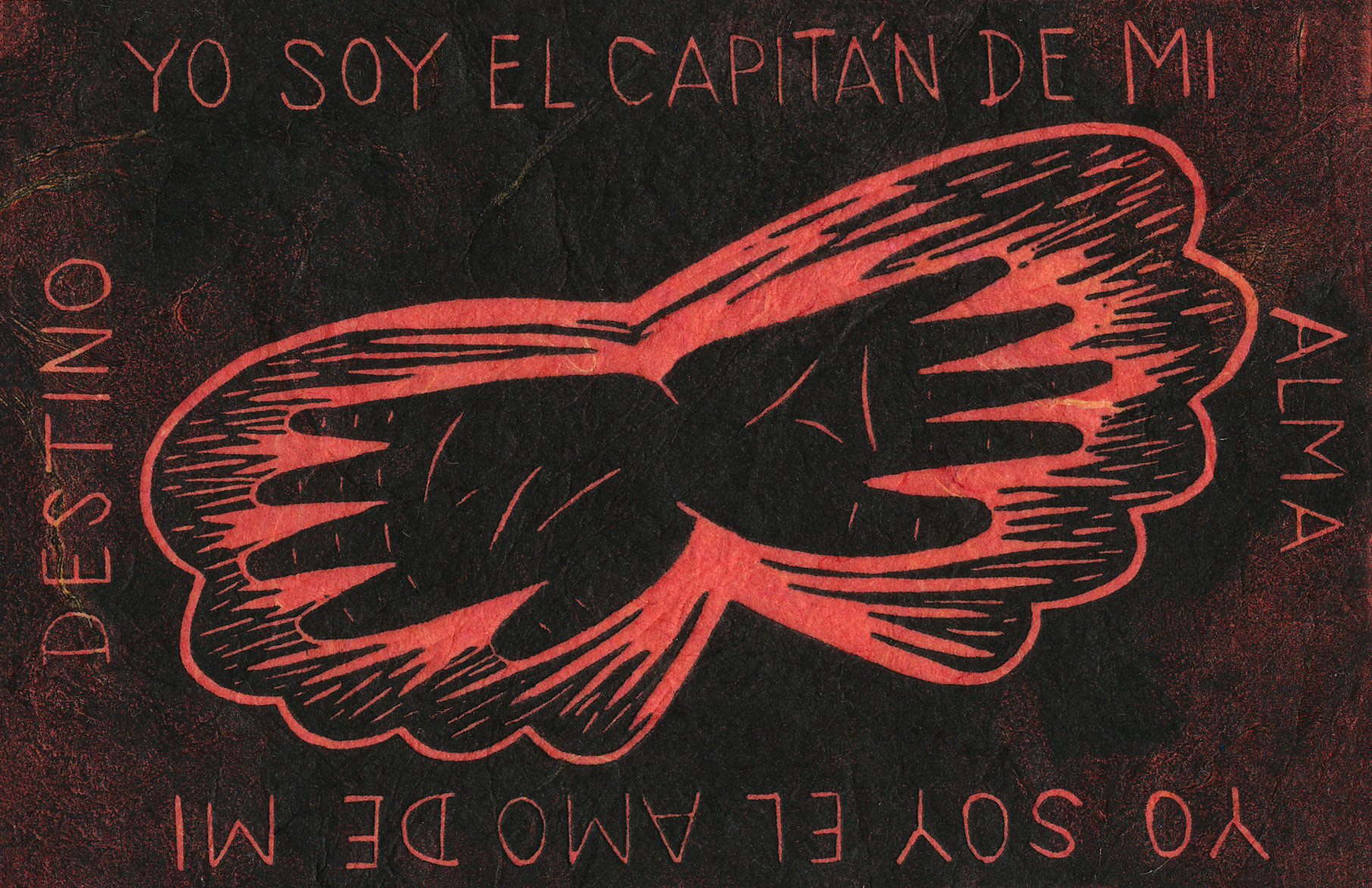 Moses Ros-Suárez, BArch '83, had a solo show, Joyfully Present In Our Dual Cultures: Disfrutando En Nuestro Dos Culturas, at Gold Wing Art Gallery in New York City, from November 7, 2022 to January 27, 2023. The exhibition was curated by Regina Gradess and featured poems by Elddry Castillo.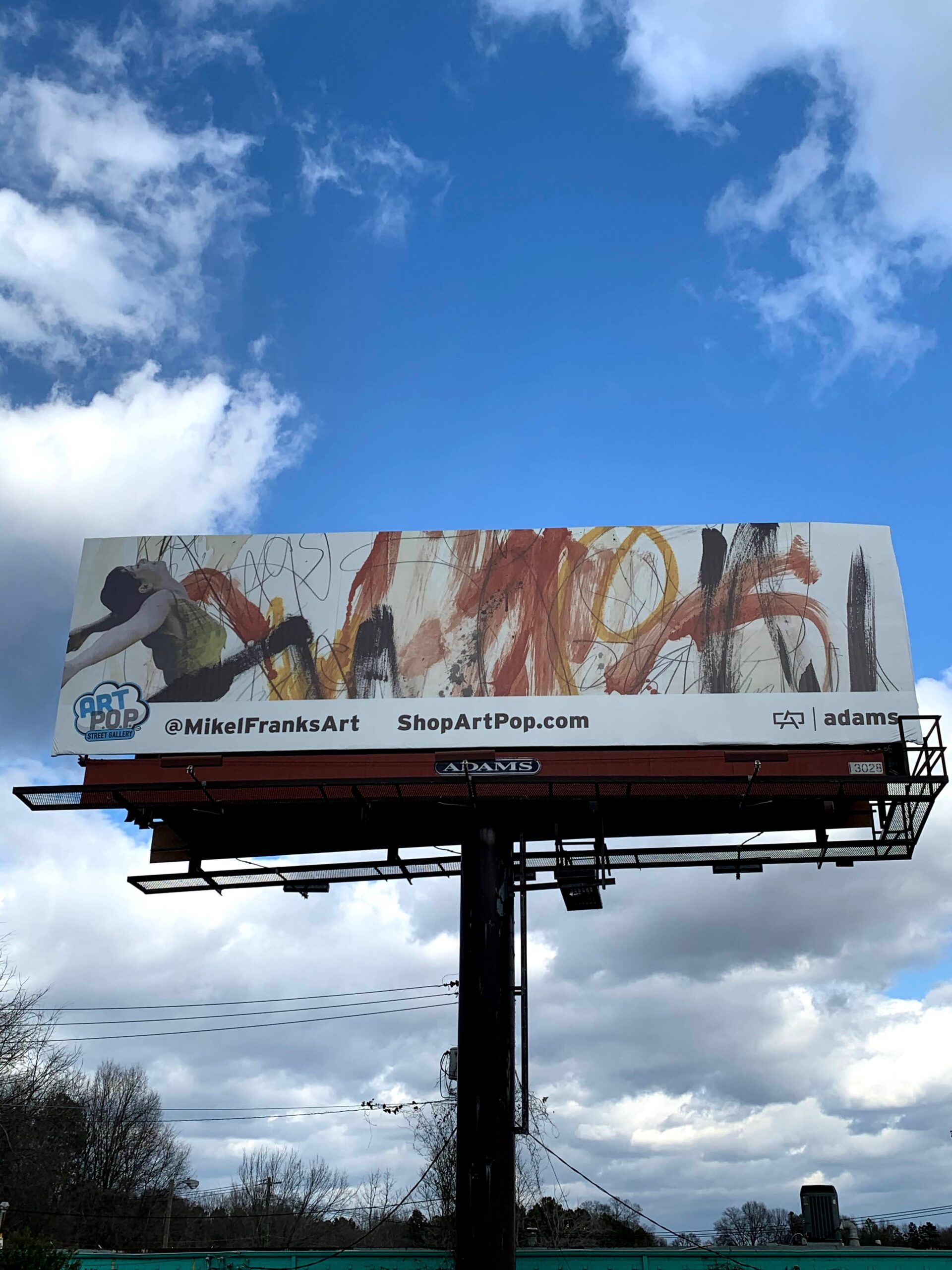 Mikel Frank, MFA Fine Arts (Painting) '84, was awarded an Artist's Support Grant for 2023 by the Arts & Science Council of Charlotte, North Carolina, and the North Carolina Arts Council. He will be using the funds to advance his ekphrasis project with poet Judith Christian. The goal is to publish a book. In 2021, Frank was selected by a jury to be part of ArtPop Charlotte Street Gallery. One of his works was displayed on billboards and newsstands in and around the Charlotte area.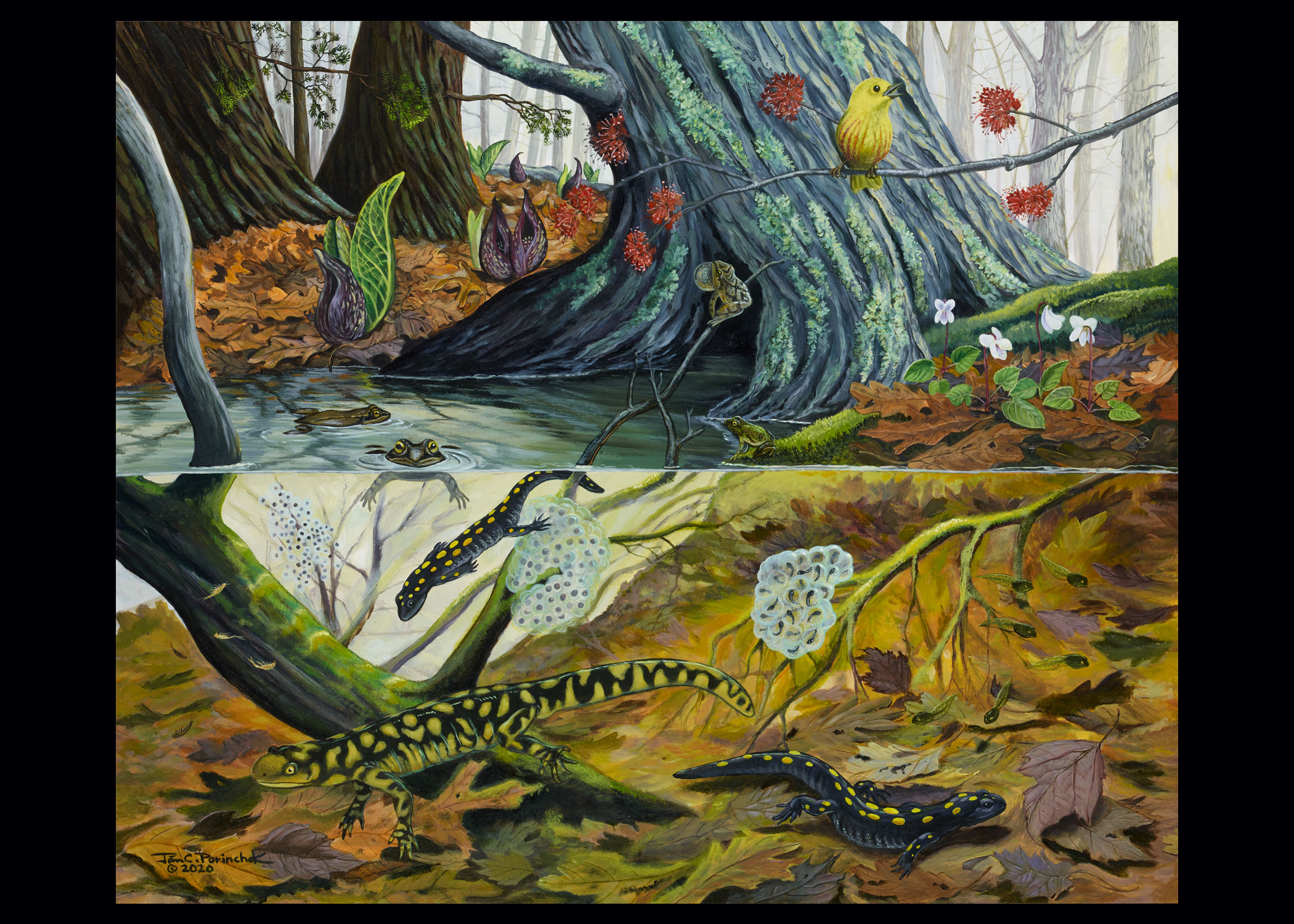 Jan Christopher Porinchak, BFA '85, completed a series of natural-history illustrations for the Town of Riverhead, Long Island. The five paintings illustrate the unique animals, plants, and ecosystems found on eastern Long Island and will be used as part of trailside signage adjacent to the EPCAL Recreation Trail to educate the public about the biodiversity of the region and encourage stewardship of natural resources. Porinchak, a member of the Guild of Natural Science Illustrators, has created similar images for clients including SeaGrant, NOAA, Cary Institute of Ecosystems Studies, Cornell Cooperative, Regional Plan Association, and others. Porinchak is in his 25th year of public school art teaching at the Jericho Schools.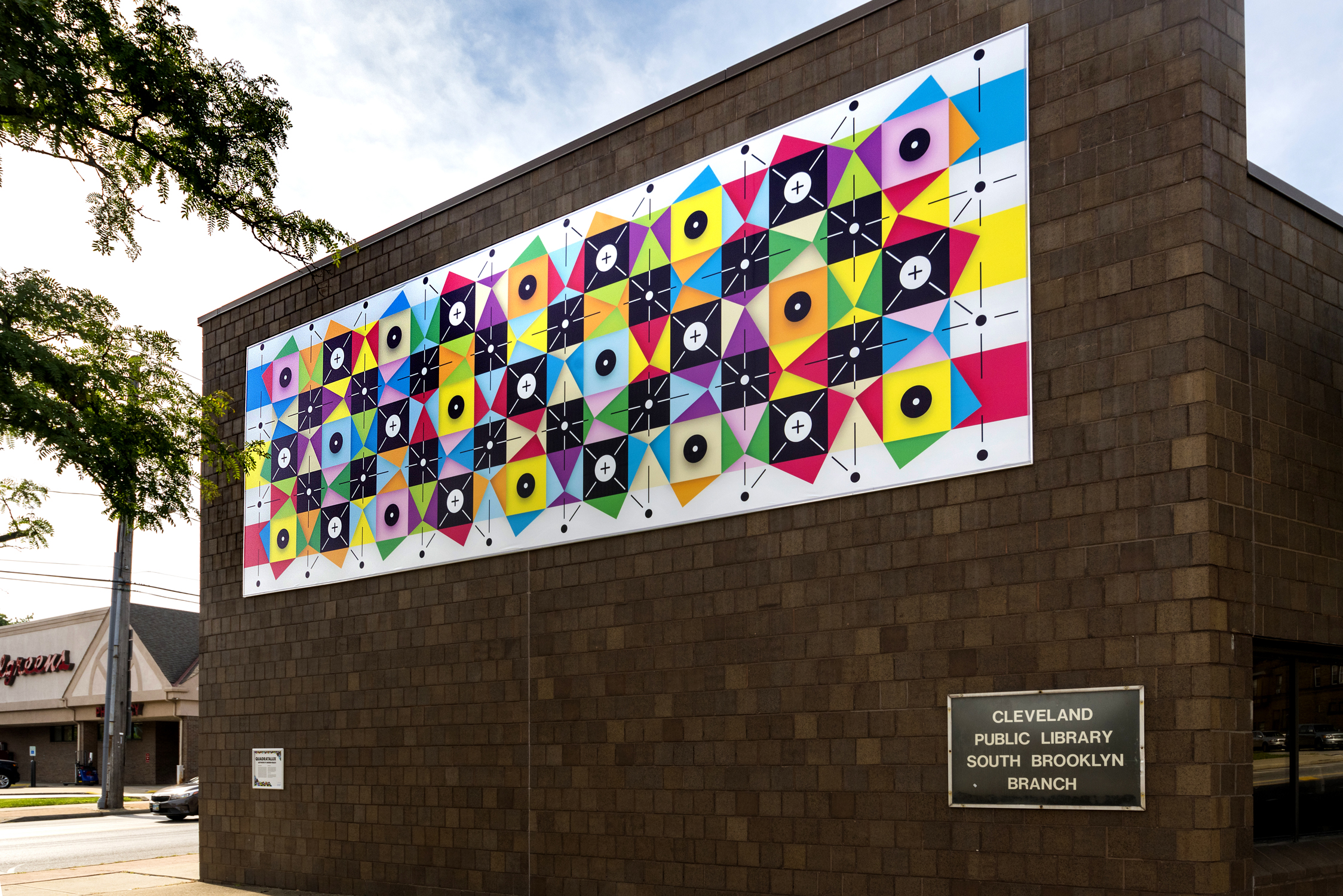 Andrew Reach, BArch '86, was commissioned by the Cleveland Public Library in partnership with Land Studio to create a 10 x 30-foot art wall for the South Brooklyn neighborhood branch of the library as part of its See Also public art initiative. His work QUADRATALUX will be up for one year. See Also, which takes its title from a library term for "look here," brings temporary works of art each summer to the Eastman Reading Garden at Cleveland Public Library's main branch and murals to neighborhood library branches throughout the city.
Randy Richards, BFA Communications Design '87, runs Randy Richards Design Group (RRDG) in Noank, Connecticut, and also pursues a fine art career. He reports that in 2021, RRDG won more awards than any other independent firm or agency in the US from Graphic Design USA. Richards writes, "I'm proud of the nine awards we won but am more proud that we were able to help many of our customers have their best years ever during COVID and some very difficult economic times." He has also recently received awards for artwork shown at Mystic Museum of Art in Connecticut and Connecticut Academy of Fine Arts.
Philip J. Consalvo, AIA, BArch '88, founder of PJCArchitecture, was profiled last fall in Crain's New York Business. The feature focused on his path to success and love of the arts, including his 17 years spent as an actor with the Metropolitan Opera, which helped him develop his practice. The small community of the Metropolitan Opera brought him a number of jobs, projects that ranged from working on chorus members' apartments to building out the headquarters of the theatrical wardrobe union, Local 764. "It morphed into this amazing sort of marketing connection to really help build my career," Consalvo told Crain's.
Barbara Clarke Ruiz, BFA Fashion Design '88, became the first Black woman to partner with Kohl's on a design capsule collection. Her activewear designs for Kohl's were covered last fall by WAVY, Black Enterprise, and Women's Health.
1990s
Jeffrey B. Livingston, RA, NCARB, BArch '90, joined Spiezle Architectural Group, Inc., an employee-owned, award-winning, full-service architectural, interior design, landscape architecture, and planning firm, as director of campus architecture. Livingston formerly served as campus architect/director of design at Rutgers University and most recently at New Jersey City University. Livingston's architectural background spans over 30 years in higher education, pharmaceutical/biotech, R&D, and manufacturing. Livingston's previous work on the Indiana State University Power Plant won awards from the Midwest Construction project of the year, Industrial; Midwest Construction Top Indiana Projects; and the BKD Build Indiana Award. In his time off, he is an avid builder of harpsichords and clavichords.
Andrew Thompson, AIA, NOMAC LEED AP BD+C, BArch '91, received the New Jersey Architect of the Year Award in 2021 from AIA New Jersey. In October 2022, Thompson was elevated to the National Organization of Minority Architects Council. He is serving as the first vice president of AIA New Jersey in 2023. As the Passaic County architect, one of his projects with the county, the renovation and restoration of Lambert Castle in Woodland Park, won the New Jersey Historic Preservation Award.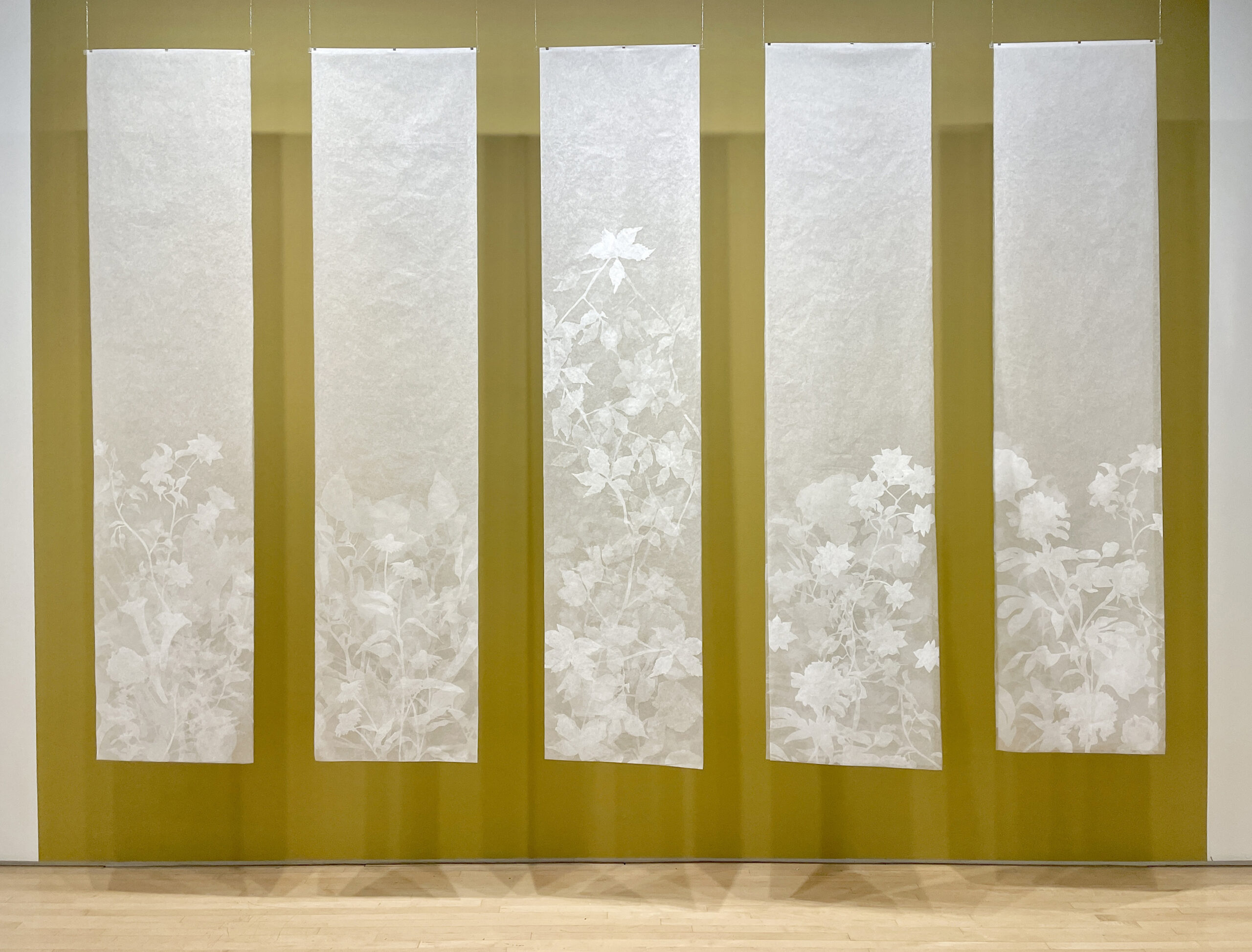 Amy Sands, MFA Fine Arts '95, received a McKnight Fellowship in printmaking at Highpoint Center for Printmaking in 2022. It concluded with a solo exhibition at Highpoint Center for Printmaking in January and February 2023. Sands also has a solo exhibition, focusing on Scandinavian handwork, at the Osterøy Museum in Norway through August 2023.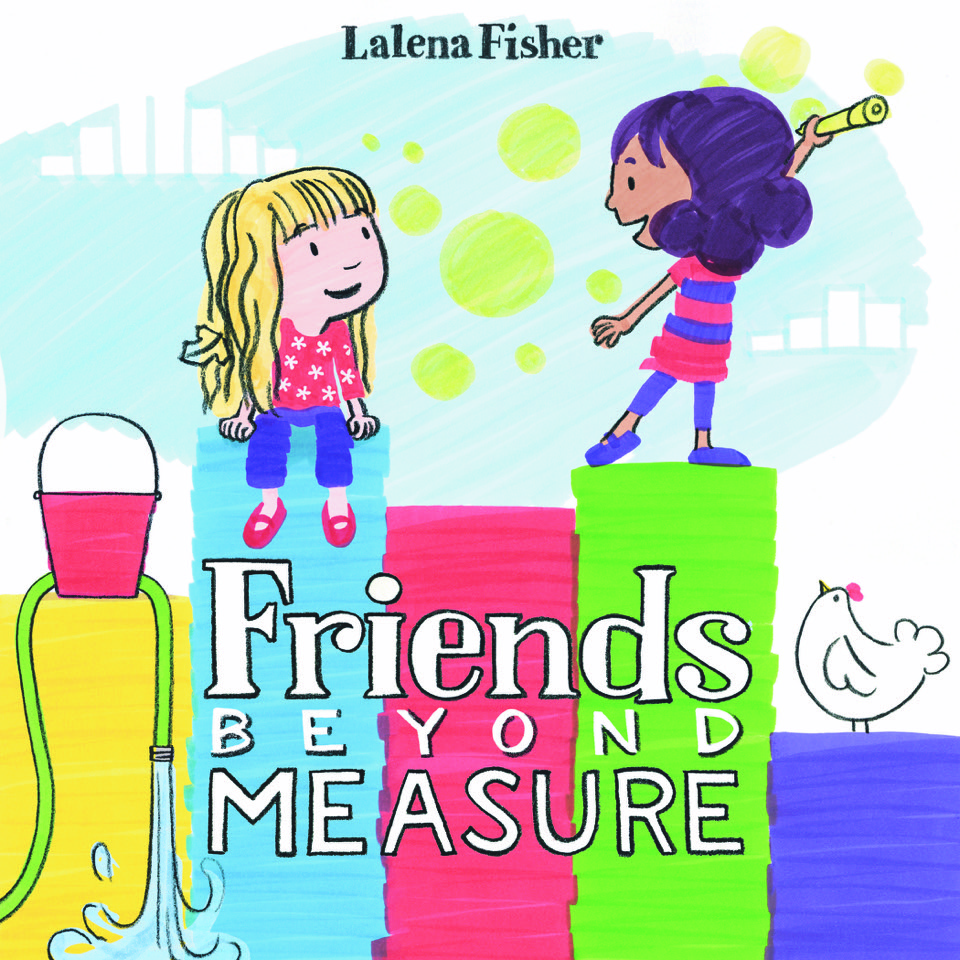 Lalena Fisher, MFA Fine Arts '97, wrote and illustrated her debut children's picture book Friends Beyond Measure: A Story Told with Infographics, which was published by HarperKids on February 28, 2023. The character Ana diagrams everything she and Harwin have in common; she timelines their adventures, and graphs their differences. When Harwin learns she is moving, Ana tries to map out a plan to cope with her feelings. "A uniquely told story that will delight all readers," declared School Library Journal in one of several starred reviews the book has received. Friends Beyond Measure can be found through most booksellers.
Eric Araujo, BFA Fine Arts '99, had an exhibition of recent sculpture, What's he building in there? An exercise in humility, on view with ChaShaMa in New York City from November 18, 2022, to January 6, 2023.
2000s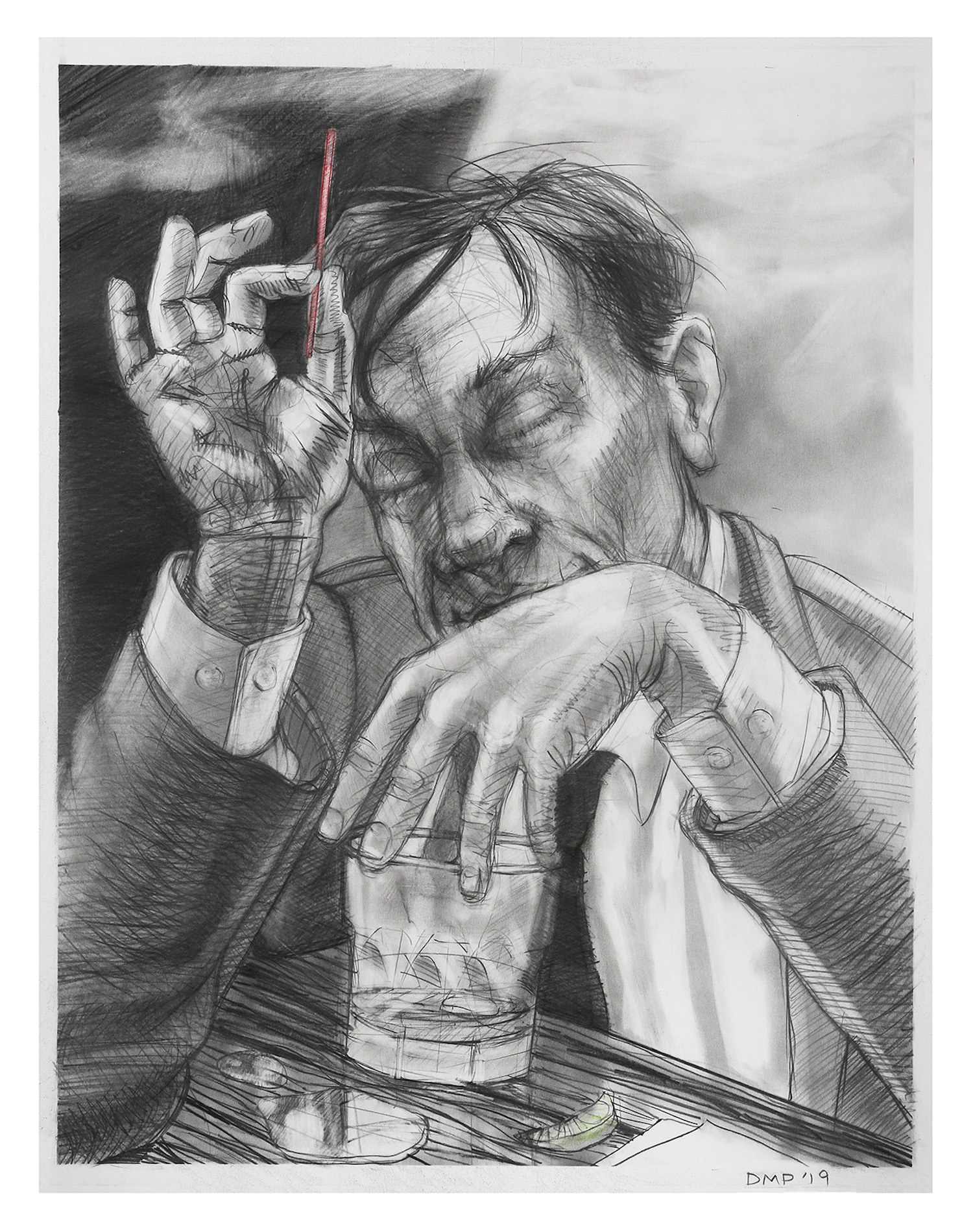 Doug Parry, MFA Fine Arts (Painting) '00, and former Pratt Fine Arts Department instructor, recently published his first graphic novel, regular: A Bartender Remembers, featuring drawings of former regulars, employees, and celebrities from the Cedar Tavern in New York, where he tended bar while in graduate school. Parry, now an associate professor of fine arts at DigiPen Institute of Technology in Redmond, Washington, exhibited all 32 drawings at Lorimoto Gallery in Ridgewood, Queens—owned by Pratt alum and former Fine Arts Department instructor Nao Matsumoto, MFA Fine Arts (Sculpture) '00—in August 2022. Parry is currently working on a documentary about the final years of the Cedar Tavern.
Paul R. Paradise, MSLIS '02, was named a finalist for the 2022 Killer Nashville Claymore Award, Best Investigator category, for the manuscript "Truth Is Always Changing," selected from hundreds of submissions. Killer Nashville is a writing convention and competition for mystery writers. Paradise traveled to Franklin, Tennessee, in August 2022 for the award ceremony.
Mizuko Yamaoka, BFA Fine Arts (Painting) '02, received the third biennial University of Pittsburgh Japan Documentary Film Award for her film Maelstrom, which tells the story of Yamaoka's life transformation after a car accident that damaged her spine. The award was given by the Japan Council of the University of Pittsburgh and SCREENSHOT: ASIA, a project from University of Pittsburgh's Film and Media Studies Program and the Asian Studies Center, and Maelstrom streamed at the 2022 SCREENSHOT: Asia Film Festival. The film was also part of the Tokyo Documentary Film Festival 2022 in December.
Michele (Marino) Kelly, BFA '03; MS Art and Design Education '03, celebrated entering her 20th year of teaching visual art education at a Brooklyn K-8 school at the start of the 2022–2023 school year. Kelly has also been the lead liaison and coordinating ambassador for the District 22 Visual Arts Ambassador program for the past several years.
Timothy Veske-McMahon, BFA Fine Arts (Jewelry) '04, had a piece, Lump BrE (2010), recently acquired by RISD Museum. Veske-McMahon is an associate professor and graduate program director for jewelry and metalsmithing at Rhode Island School of Design.
Jawaher Al Bader, MFA Fine Arts (Painting) '05, was awarded the 2022 Art and Design Educator Award by RISD Alumni. (Al Bader received her BArch from Rhode Island School of Design, and she also holds BFA and PhD degrees.) She is currently a faculty member at Kuwait University, College of Architecture, in the Department of Interior Architecture and Visual Communication Design.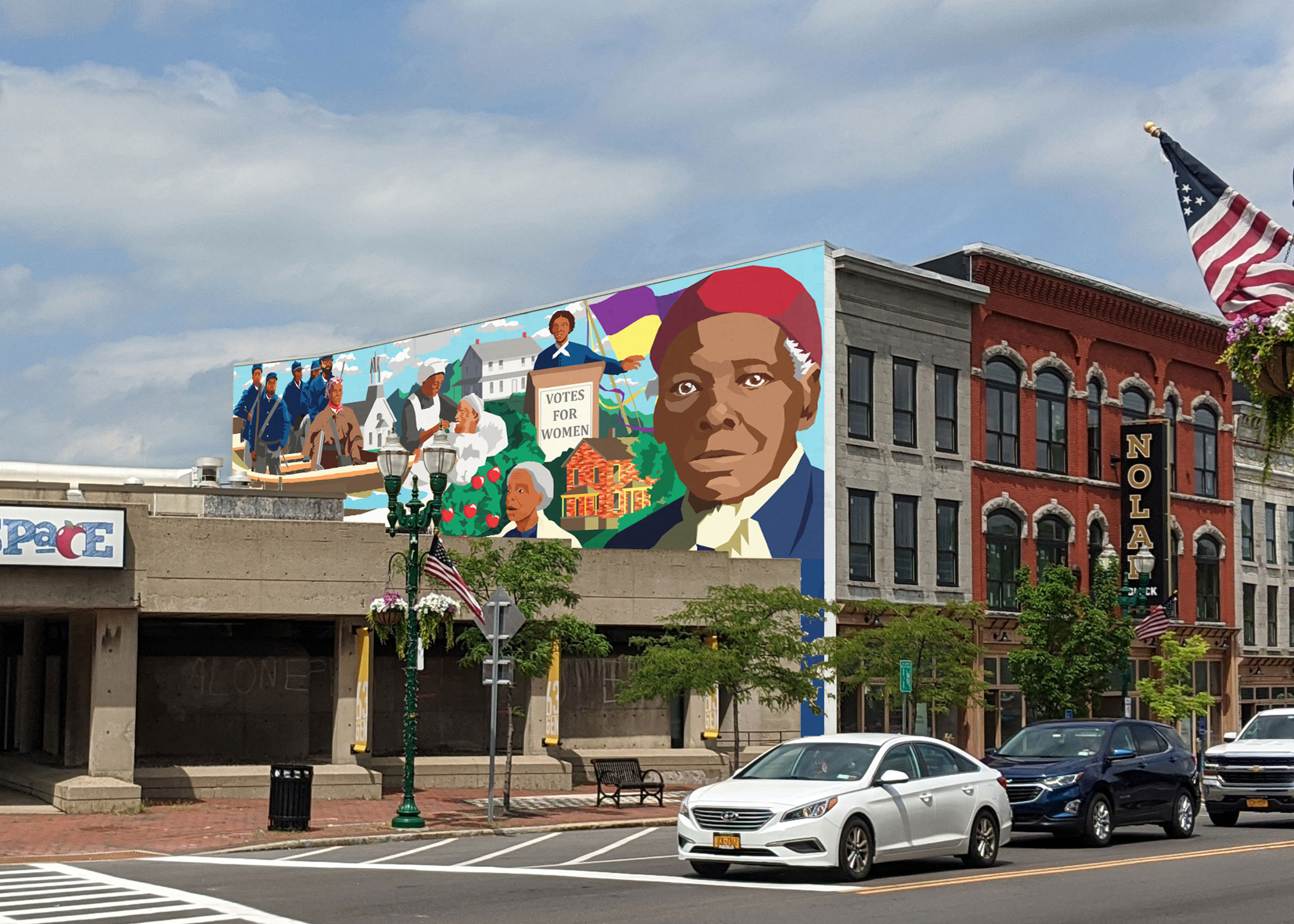 Arthur Hutchinson, BArch '05, received the NAACP Community Legacy Award for his mural design Harriet Tubman: Her Life in Freedom. The 26 x 61-foot mural was unveiled in a ribbon-cutting ceremony last September in Auburn, New York, the city where the abolitionist, activist, and freedom pioneer spent more than 50 years of her life. The design features scenes of her life as a self-emancipated woman, including Tubman as a leader of the 1863 Combahee River Raid, a nurse during the Civil War, an active participant in the women's suffrage movement, and an older woman in the apple orchard she cultivated at her home.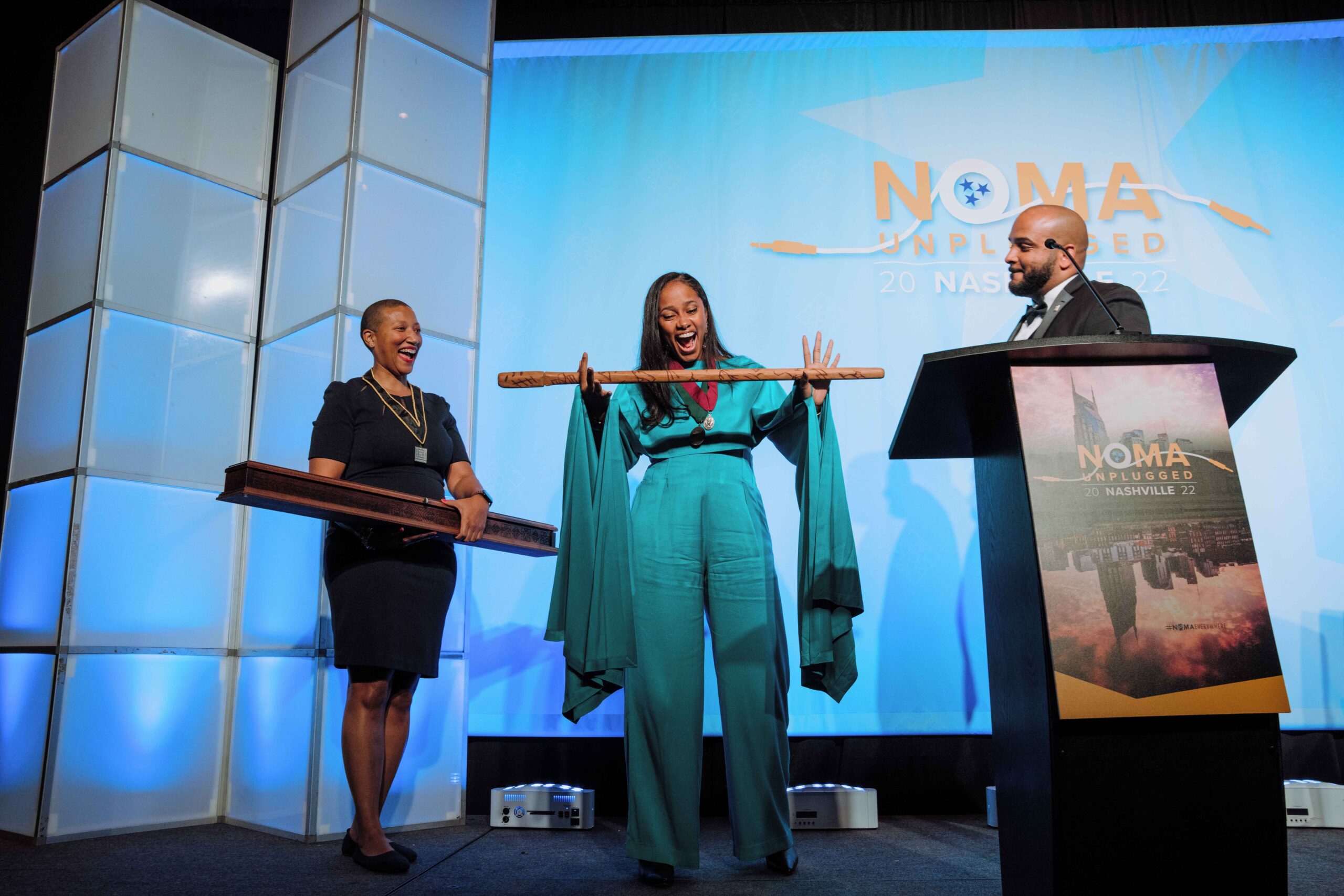 HIGHLIGHT: Pascale Sablan
Pascale Sablan, AIA, NOMA, LEED AP, BArch '06, was inducted as president of the National Organization of Minority Architects (NOMA) in October 2022, receiving the presidential staff and purple pin at NOMA's annual conference in Nashville. Sablan is a senior associate at Adjaye Associates, the 315th living African American woman registered architect in the US, and, as she noted in her induction speech, "an activist architect who works to advance architecture for the betterment of society and bring visibility and voice to the issues concerning women and BIPOC designers." Sablan is also founder of Beyond the Built Environment, an organization that addresses inequities in architecture. In 2021, Sablan was awarded the AIA Whitney M. Young Jr. Award for her advocacy efforts and was elevated to the AIA College of Fellows, the youngest African American to reach that honor in the organization's history.
Corkie Bolton, BFA Fine Arts (Jewelry) '07, founder of Metalsmith Society (@metalsmithsociety, metalsmithsociety.com), recently published the book Metalsmith Society's Guide to Jewelry Making.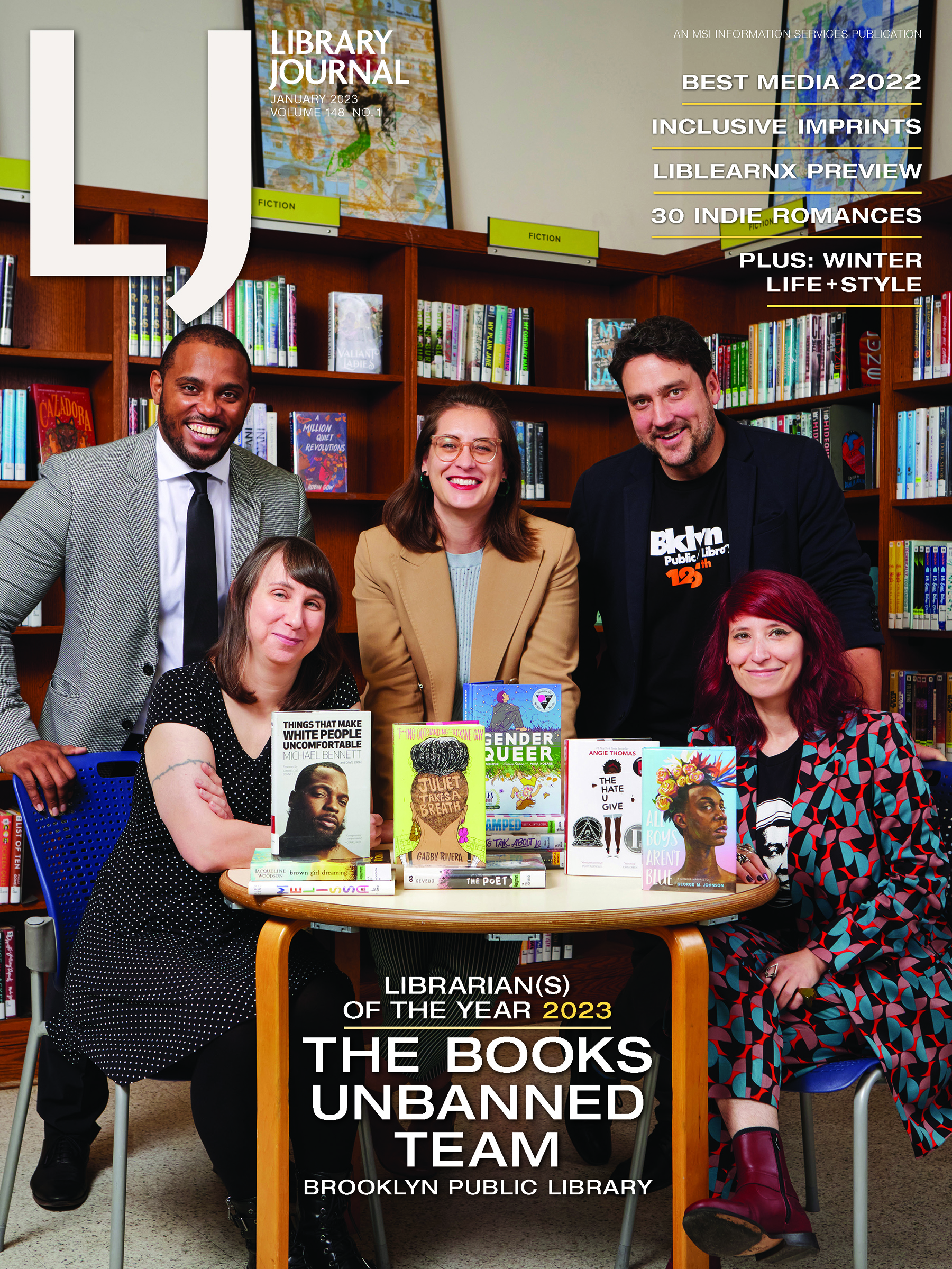 HIGHLIGHT: Librarians of the Year
Nick Higgins, MSLIS '08; Leigh Hurwitz, MSLIS '13; and Karen Keys, MSLIS '07, along with their Brooklyn Public Library (BPL) colleagues Jackson Gomes and Amy Mikel, were named Library Journal's 2023 Librarians of the Year, in recognition of their work on BPL's Books Unbanned initiative—honored "for their efforts to ensure free access to books for young people who want and cannot get them, and to raise awareness of the current threat to intellectual freedom and the harm it causes." Books Unbanned, launched in 2022 amid rising book challenges in the US, provides free ebook access to teens and young adults across the country. As of this January, Library Journal reports, Books Unbanned had issued some 6,000 Brooklyn Public Library ecards to teens in every US state, DC, and Puerto Rico, with almost 52,000 checkouts. A story detailing the team's process for developing Books Unbanned and their ongoing work on the initiative was featured in Library Journal, written by fellow School of Information alum Lisa Peet, MSLIS '14, who was recently named executive editor of the publication.
Nora Gomez-Strauss, MPS Arts and Cultural Management '08, assumed the role of assistant director of digital content at the Whitney Museum of American Art in September 2022, after 11 years at Public Art Fund serving as director of digital strategies. In her role at the Whitney, she heads digital content strategy and production, video, and social media.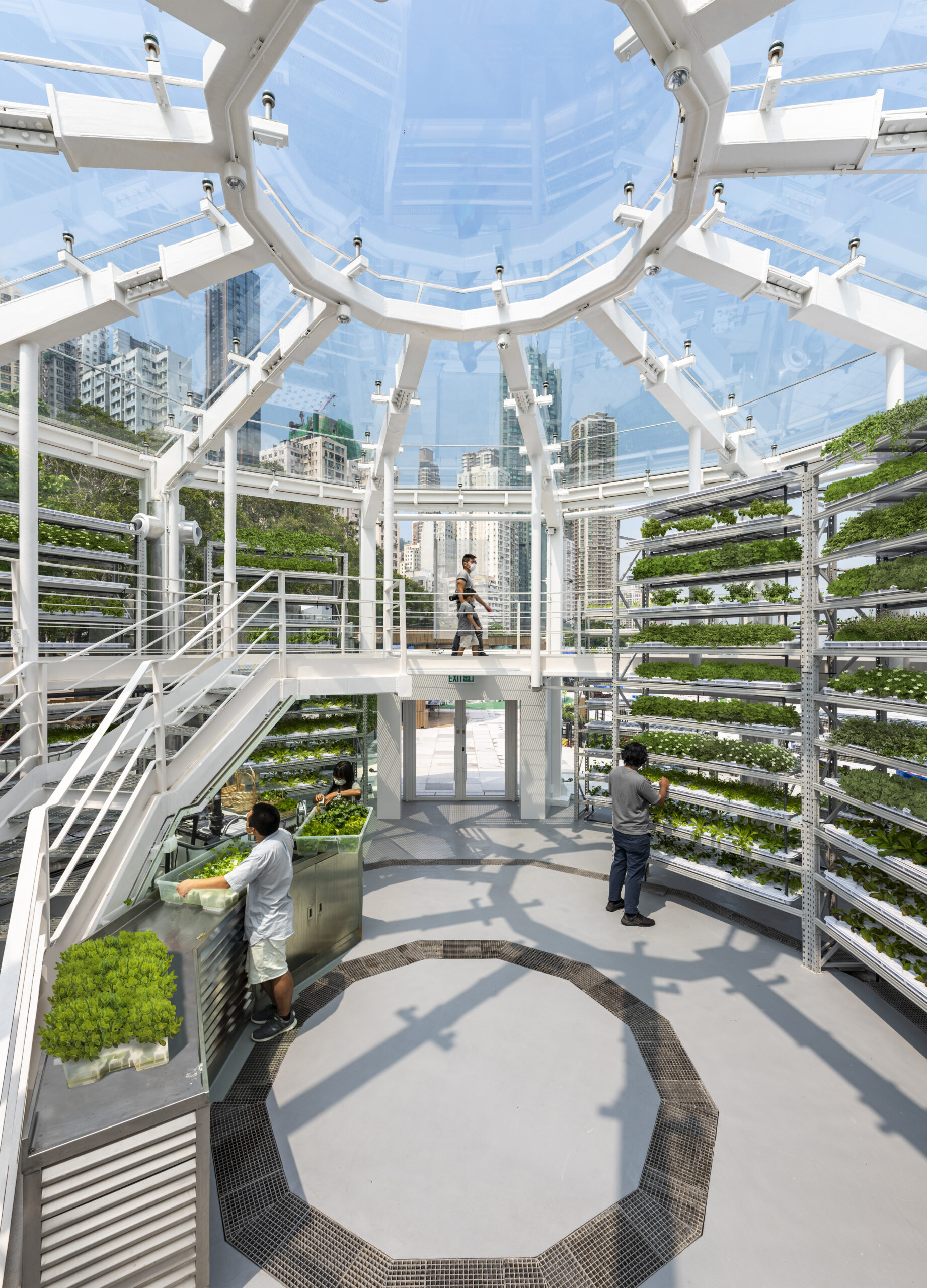 Vicky Chan, RA, AIA, LEED AP, BEAM Pro, BArch '08, brought his undergraduate thesis, Aquatic City, to completion as a built project, combining farming and urban design. His finished project, K-Farm, has won several awards, including urban design and sustainability honors awards from AIA Hong Kong. K-Farm is the first smart farm to serve the public by making farming fun, educational, and scientific.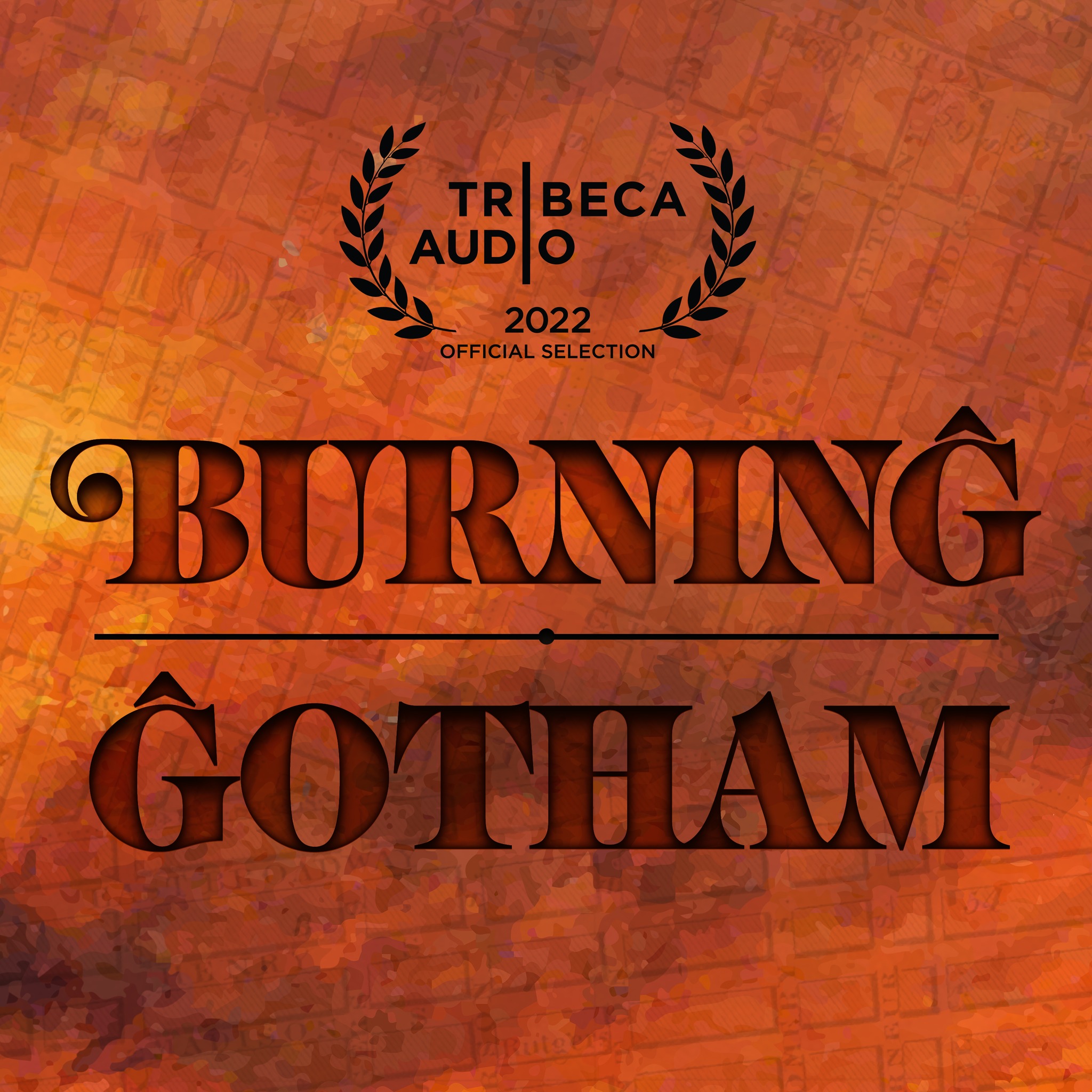 Olga Lysenko, BFA Interior Design '08, and James Scully, BFA Communications Design '08, debuted Burning Gotham, an audio fiction soap opera set in New York City in 1835 (burninggotham.com). The series premiered on November 27, 2022, and was named a 2022 Tribeca Audio Premieres Official Selection.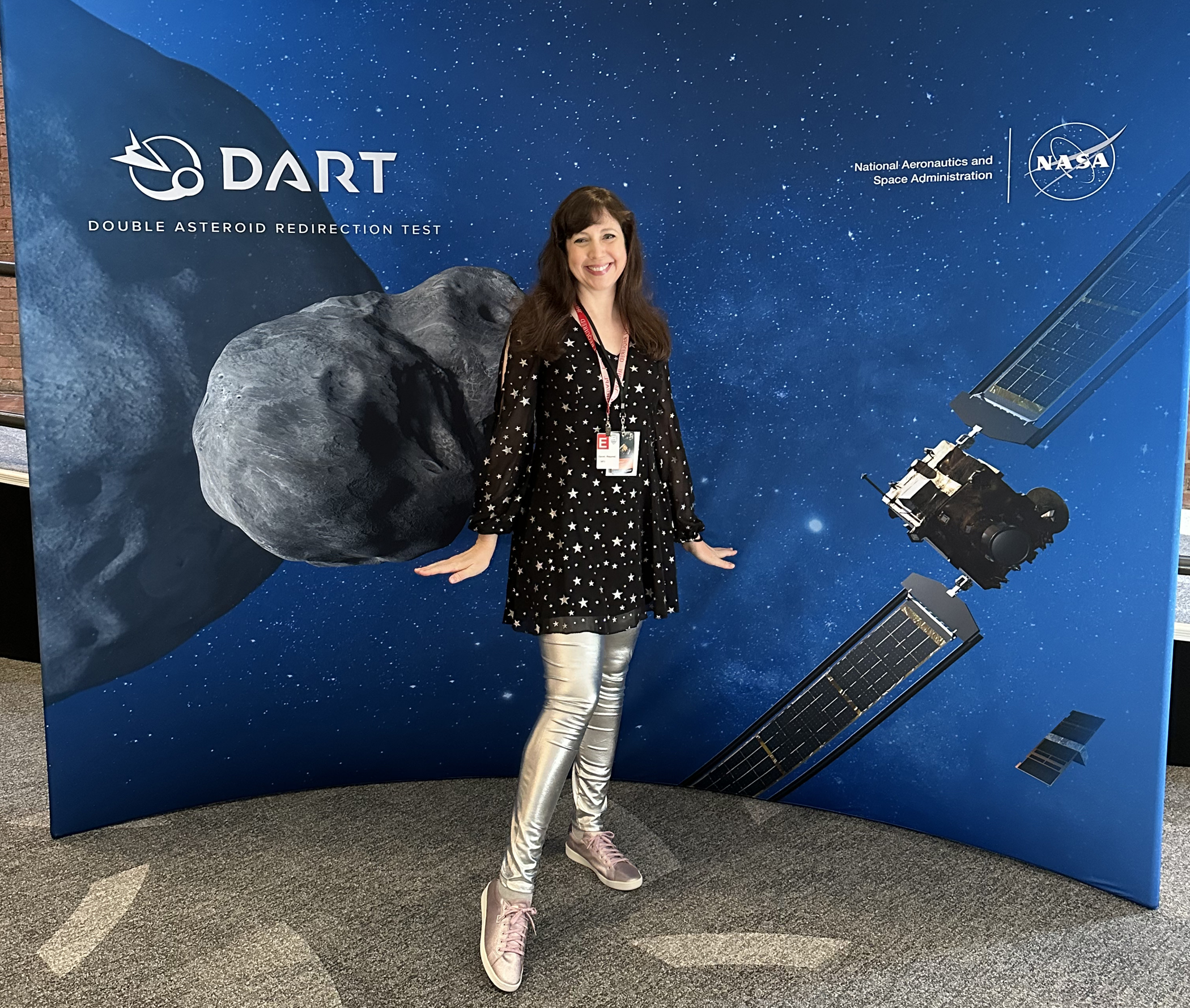 Elizabeth Meggs, MFA Fine Arts (Painting) '08, was one of 20 Americans selected from across the country by NASA to be an on-site observer of humankind's first-ever test of planetary defense, NASA's DART MISSION spacecraft-asteroid collision, on September 26, 2022, at the observation deck at Johns Hopkins Applied Physics Laboratory. Meggs will be developing paintings and other creative work inspired by this historically significant event in forthcoming years. Updates are available on her websites, elizabethmeggs.com and meggspaintings.com, as well as social media at @elizabethmeggs and @meggspaintings.
2010s
David Anderson, BArch '10, received a 2022 NYCxDESIGN Award for his project Groundwork in the Residential Transformation category. Design finalists were hosted and winning projects announced at the NYCxDESIGN week opening party at PENN1 on May 10, 2022.
Giselle Carr, MPS Design Management '12, founded Stardust Life-Centered Design, the first practice of its kind in the Caribbean, in 2020, at the start of the pandemic. Seeing the opportunity to encourage and foster design as a catalyst of economic, social, and ecological value, the Stardust team created *details, a speaker series addressing issues and solutions in the region and beyond by pairing practitioners from spheres of influence that have synergy, inflection, or confluence. The series has featured Pratt Institute faculty Mary McBride, Yutaka Takiura, and Lily Urmann. More information can be found at stardustnature.com/details.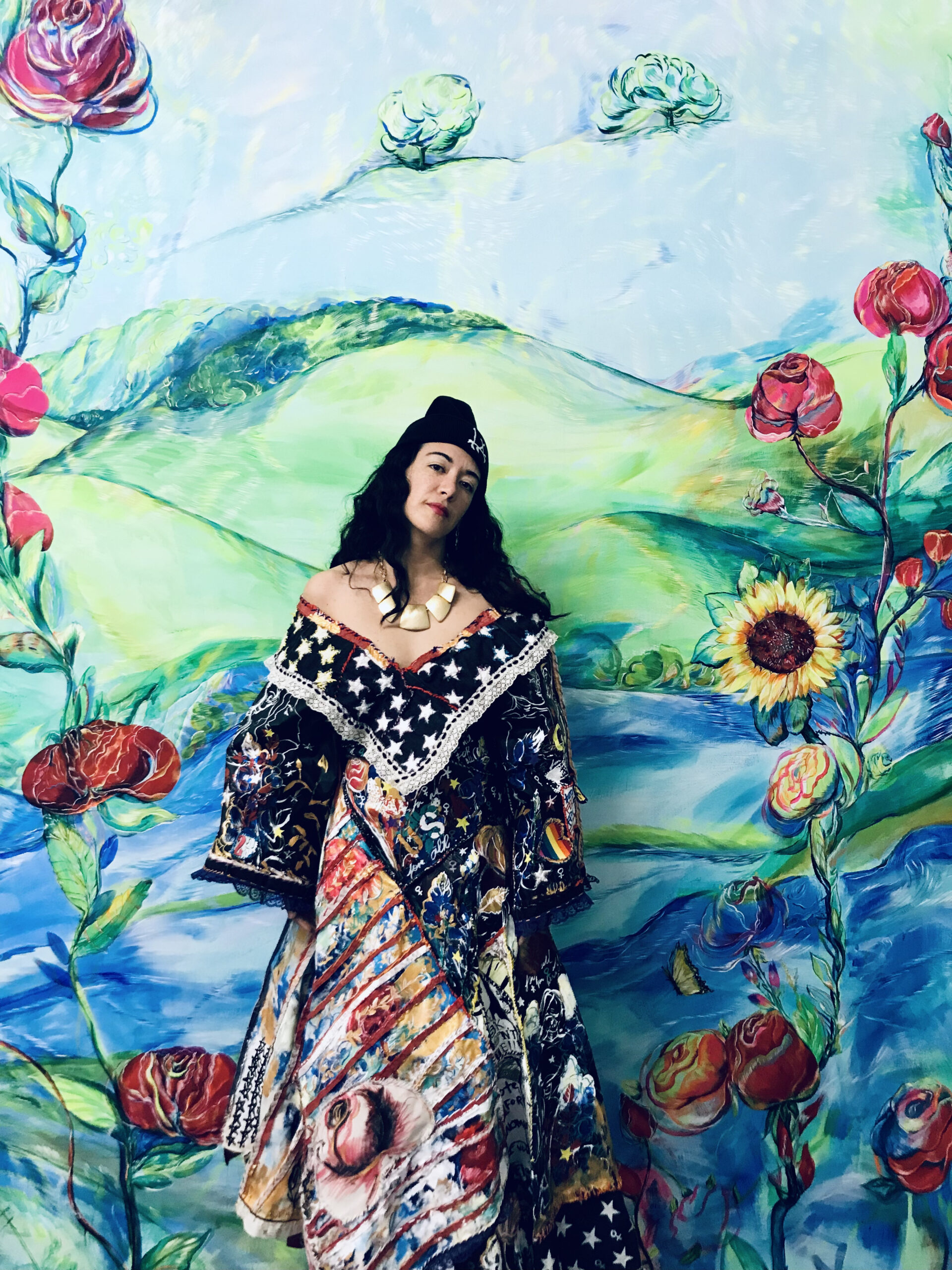 Maria De Los Angeles, BFA Fine Arts (Painting) '13, has returned to her graduate alma mater, the Yale School of Art, as a full-time critic and assistant director of painting and printmaking. She also had a residency at the Anderson Ranch in Aspen this year. Adding to her portfolio of public murals, including works in Glen Ellen, California (2021), and at Sutter Santa Rosa Regional Hospital (2022), De Los Angeles will install a new mural at Santa Rosa Junior College this year. At the time of this writing, her work was on view at We the People: The Radical Notion of Democracy at Crystal Bridges Museum of American Art.
Heather Sterman-Ashley, MLIS '13, held a 13-year tenure as an archivist for the Paramount (formerly Viacom/MTV Networks) media library before transitioning into the user experience field in 2018. Sterman-Ashley applied their UX skills, along with their previous library experience, to contract roles assisting user-research teams at RR Donnelley and HelloFresh. They joined Webflow as the company's full-time user-research coordinator in March 2022.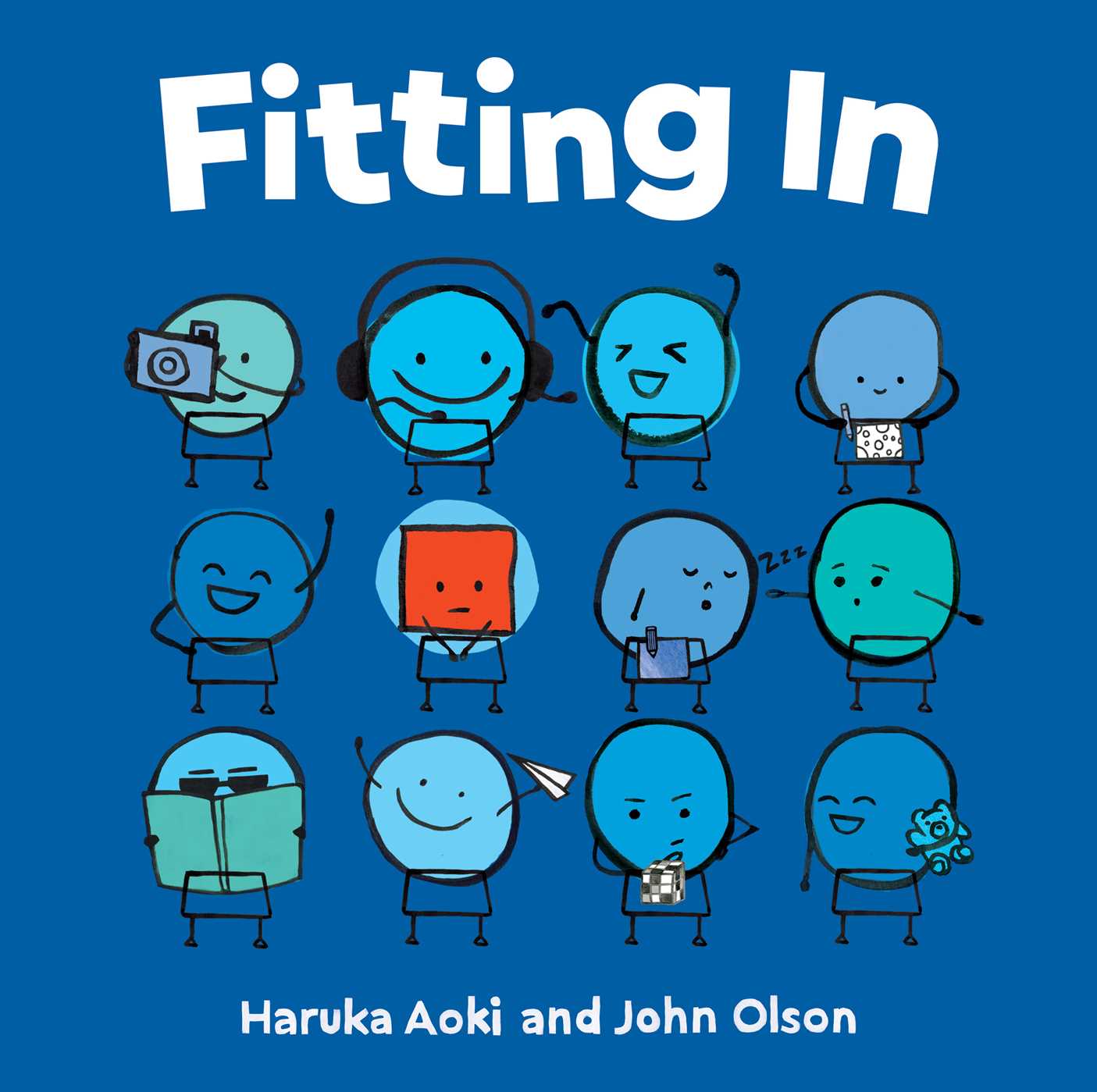 Haruka Aoki and John Olson, both MS Communications Design '14, published their first children's book, Fitting In (Sky Pony Press).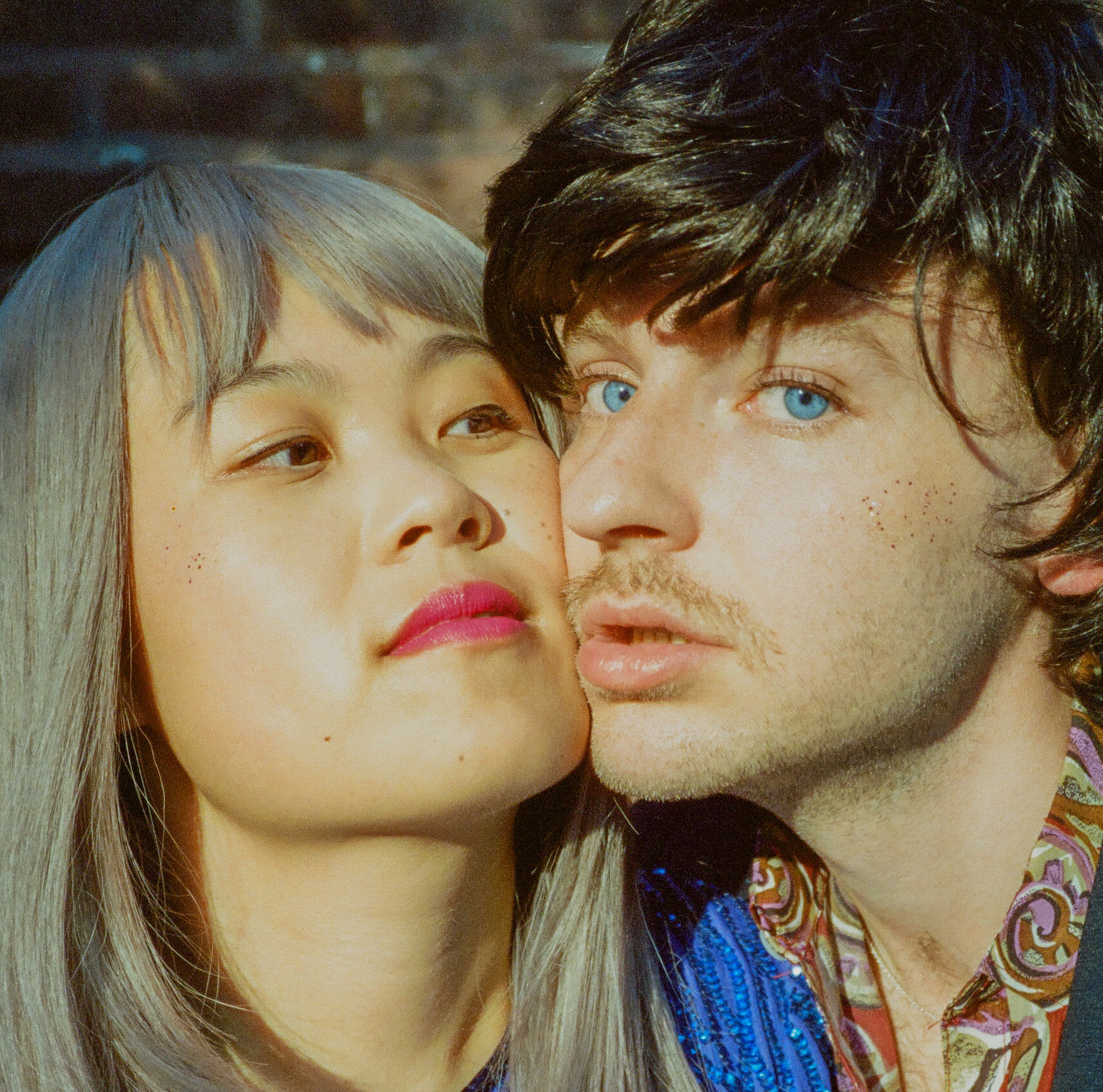 Bryce Barsten, BFA Digital Arts (3D Animation) '14, and Lingbo Tong, signed their music project Chinese American Bear to China's largest indie record label, Modern Sky, in 2022. They also embarked on their first West Coast tour in November 2022 and were featured in Vogue China in December 2022. They've been featured in dozens of editorial playlists and H&M's official in-store playlist, and on BBC Radio 6. Barsten writes, produces, and engineers the music, and creates all the visuals as well.
Alex Catalano, BArch '15, began his professional career with New York City–based Morris Adjmi Architects following graduation. His portfolio includes large-scale residential and commercial developments including 363 Lafayette, a 43,000 square foot 10-story tower in NoHo and 360 Bowery, 21 stories of full-floor luxury office suites. Catalano is now a registered architect, and in May 2022, returned to his hometown of Boston to join Catalano Architects, a boutique residential architecture firm. He credits Pratt for inspiring him to theorize about what architecture can become and how he can turn those forward-thinking ideas into reality in the studio.
Tamara Townsend, MSLIS '15, was recently granted tenure at Malcolm X College, one of the City Colleges of Chicago, where she serves as department chairperson. Townsend is also serving on the Library Enhancements Transition Committee for incoming Illinois secretary of state Alexi Giannoulias.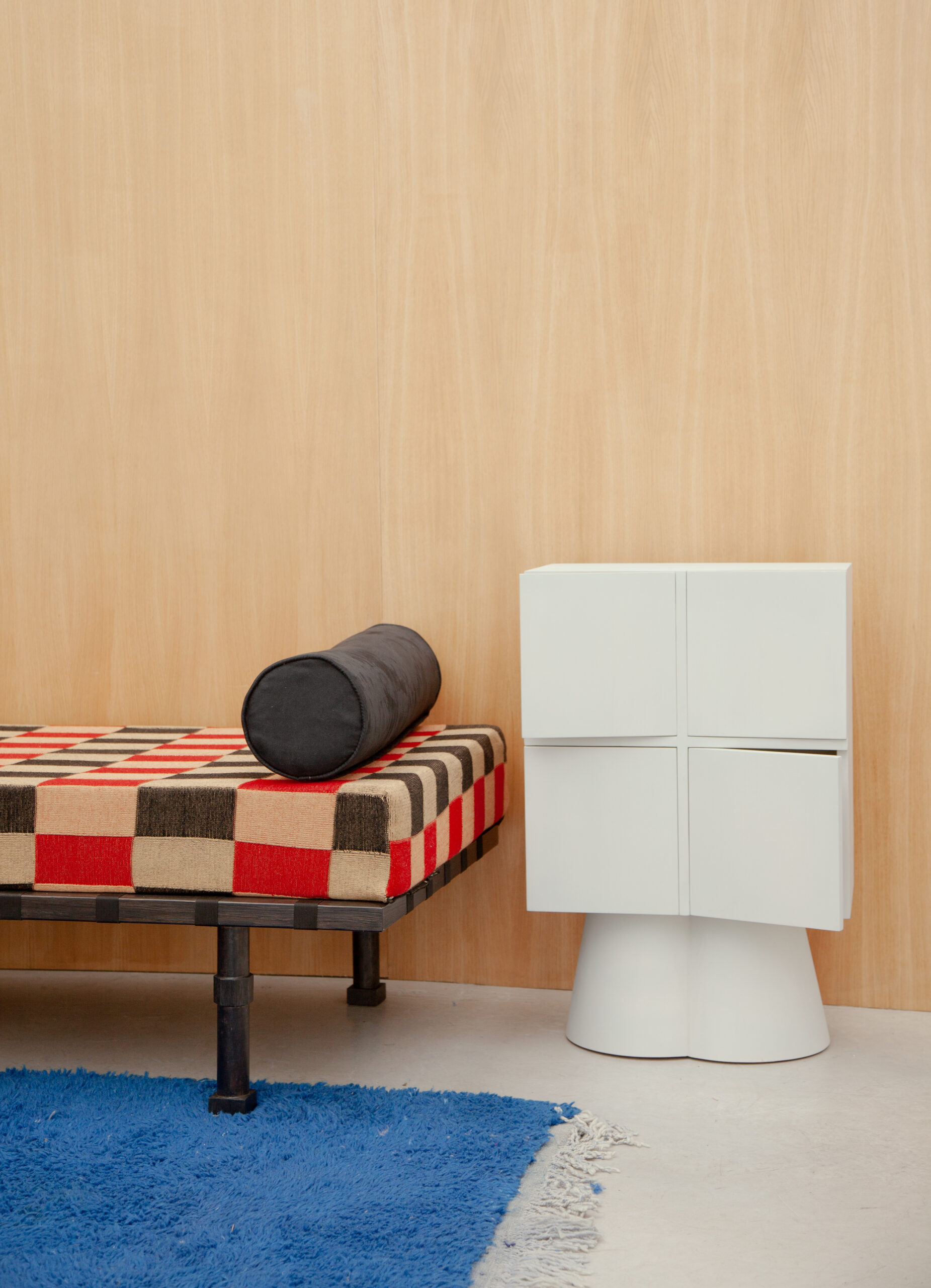 Miguel Leiro, BID '16, was recognized by Maison&Objet's Rising Talent Awards at the January 2023 edition of the international trade fair for interior design held in Paris. This year's awards were focused on designers in Spain, where Leiro's practice is based, in Santiago de Compostela. The award citation noted that Leiro "moves with ease between the industrial and artisanal spheres, and the pieces he produces blend function with an innovative creative stance." At Maison&Objet, Leiro presented new pieces from his Triclinium Collection, which represent an ongoing design project and methodology initiated in 2017 in Rome, Italy. Leiro's website is migueleiro.com.
Han Qin, MFA Digital Arts '17, had a solo exhibition, Home Land Nature, last fall at Gallery North on Long Island and participated in a group show at Untitled Art Fair in Miami with Lonely Rocks.
Mary Lempres, BFA Fine Arts (Painting) '18; MID '23, was honored with the Method Renaissance Changemaker Award, which recognizes pioneers in sustainable design. An event to celebrate the Renaissance Awards was held in Florence and covered by Vogue.
Joshe Ordonez, MPS Design Management '18, founder and CEO of Airpals (airpals.co), received funding from the Google for Startups Latino Founders Fund last summer to develop her B2B software and logistics company. The fund provides founders $100,000 to help grow their businesses as well as hands-on support from Google.
2020s
Madison Wilds Burger, BFA Photography '20, and her team, ChiTownBio, won the Biodesign Sprint 2022 in the nonstudent category last fall for their project, Sprouted. Together, the team developed a snack bar, made from indigenous crops, including paw paw berries, as part of an initiative to promote urban gardening in abandoned Chicago lots.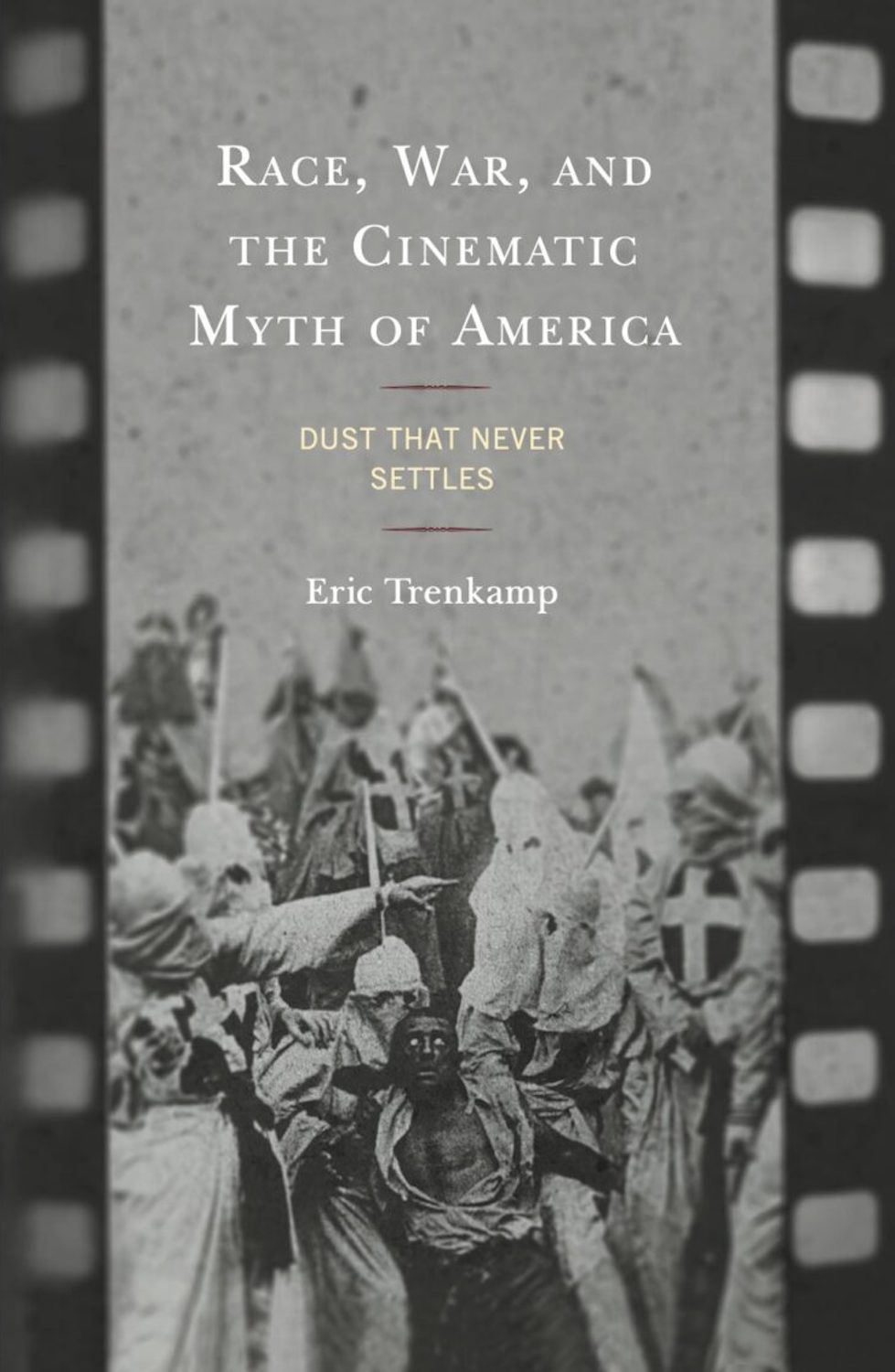 Eric Trenkamp, MA Media Studies '20, Assistant Chair of Film/Video, had his monograph Race, War, and the Cinematic Myth of America: Dust That Never Settles, published by Rowman & Littlefield in 2022. The book explores the evolution of the ever-changing image of white superiority in American cinema from the earliest silent Westerns, through decades of war films, and up to the modern-day comic book genre. It was also selected for the 2022 Pratt Research Open House.
Sabrina Brokenborough, Jasmine Bryant, and Lara Darling, all BFA Fashion Design '21, were featured in a New York Times story covering the 2022 New York State Sheep and Wool Festival and the young designers finding inspiration at the fiber arts fair. Vogue also highlighted Brokenborough's experience at the event as well as her striking hand-crocheted outfit, which she designed based on 1830s garments.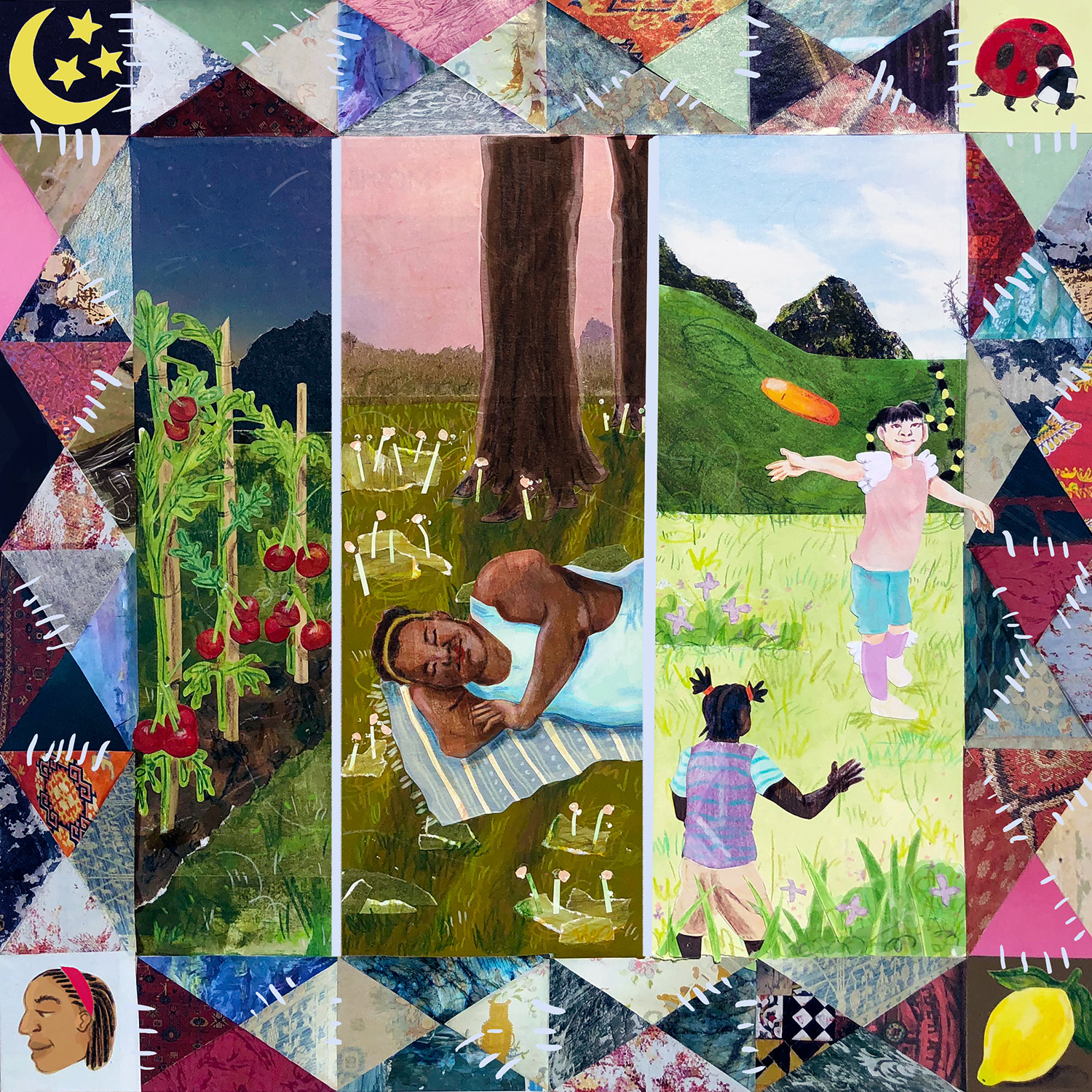 Sarah N. Kanu, BFA Communications Design (Illustration) '21, invited by Tim O'Brien, illustrated a piece for Time magazine's TIMEPieces Genesis Collection Build a Better Future. Referencing Black female quilt and fine artists, Kanu's collage represents three themes to take into a liberated and thriving future: growth, rest, and play. The work highlights knowledge ever-present in Indigenous communities and pays tribute to Black artists, caregivers, and community workers.
Madelen Nyau, BFA Fashion Design '21, was named a Council of Fashion Designers of America Launch Pad Program Fellow, for her brand T1tan Studio. The program awards microgrants and mentorship to three BIPOC female founders of early-phase brands. (cfda.com)
Frankie Brescia, BFA Digital Arts '22, had her animated film Lovie Dovie named Best Animation at the 2022 SF Queer Film Fest and the 2022 Lovesick Film Festival in Jersey City. Last year, the film was also screened at FilmOut San Diego LGBTQ Film Festival, Long Beach QFilm Festival, and Fringe! Queer Film Fest in London, among other venues. (@prattdigitalarts)
Mariame Kaba, MSLIS '22, was named a 2022 Freedom Scholar by the Marguerite Casey Foundation, recognized for extensive work on prison abolition. Kaba is the founder and director of Project NIA, a grassroots abolitionist organization focused on ending youth incarceration, and leads the initiative Interrupting Criminalization with fellow researcher Andrea J. Ritchie. Kaba is the author of the New York Times bestseller We Do This 'Til We Free Us: Abolitionist Organizing and Transforming Justice (Haymarket Books, 2021), among several other titles that offer support and tools for repair, restoration, and moving toward a future beyond incarceration.
---
Submission guidelines:
Pratt alumni, we want to know what you're up to, and so do your fellow graduates. Send your updates on work and life to classnotes@pratt.edu. Notes may be up to 100 words in length. Please include your full name, degree or program, and graduation year. Submissions will be edited for length, clarity, and style. Image submissions should be high resolution (300 dpi at 5 x 7 inches).