Prattfolio Class Notes highlights Pratt alumni news and updates on work and life. Read on for the Spring 2022 issue's dispatches, and see below for guidelines on how to submit.
Group Highlights
Theoharis David, FAIA, Emeritus Professor, BArch '61 , moderated the webinar, AIA/NY, ENYA and Pratt in Conversation, on October 4, 2021, whose panelists included Pratt faculty Signe Nielsen, Michael Chen, and Karel Klein, along with distinguished alumnus Rodney Leon, BArch '92. The conversation highlighted personal stories of mentorship and the role it can play in support of emerging architects and graduating students.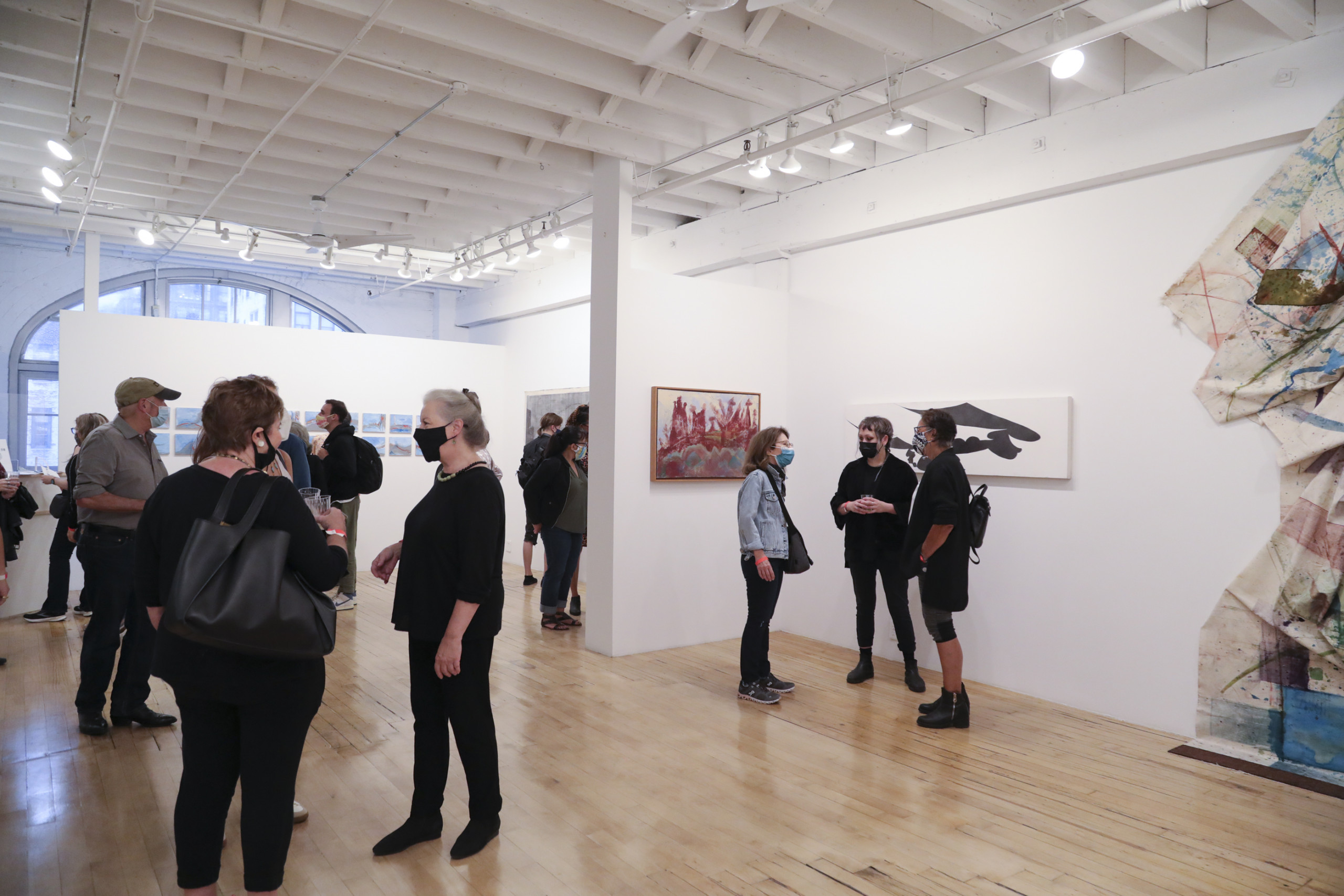 Straight Forward, Image Driven, presented at the Painting Center in Manhattan in October 2021, highlighted the work of a multigenerational group of Pratt alumni artists. Izzy Nova, BFA Fine Arts '16, curated the show featuring Beth Barry, MPS Art Therapy and Creativity Development '79; Shira Toren, BFA Fashion Design '81; Melody S. Boone, MFA Fine Arts '09; Nancy Elsamanoudi, MFA Fine Arts '13; and Susan Luss, BFA Fine Arts '13. The show's opening last fall brought an outpouring of support from fellow Pratt graduates in an evening Luss called "truly epic."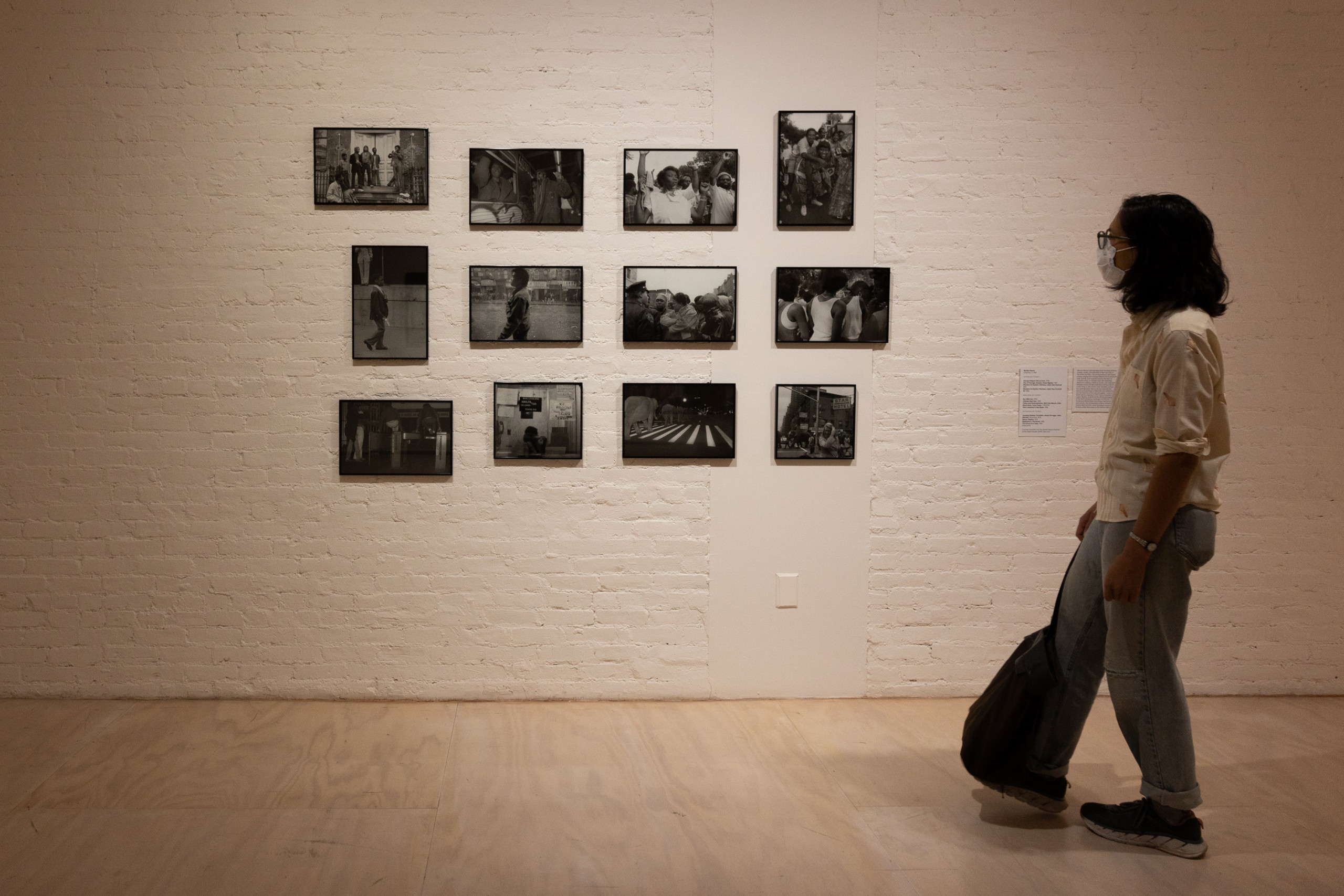 Marilyn Nance, BFA Communications Design '76; Raha Raissnia, MFA Fine Arts (Painting) '02; Raque Ford, BFA Fine Arts (Painting)'10; and the late Rotimi Fani-Kayode, MFA Fine Arts '83, are among the 47 artists and collectives highlighted in the fifth edition of MoMA PS1's Greater New York exhibition. This iteration of the museum's survey of artists living and working in New York, up through April 18 in Long Island City, Queens, "foregrounds the resilience of artists and artist communities in the city, while marking ways these artists have both profoundly shaped New York, and borne witness to its many transformations."
Nikos Georgantas, BID '16, and Selin Sonmez, BID '16, cofounders of hyperlocal social network OneRoof, and Devin Johnson, MFA '19, were featured in the Forbes 30 Under 30 2022.
1930s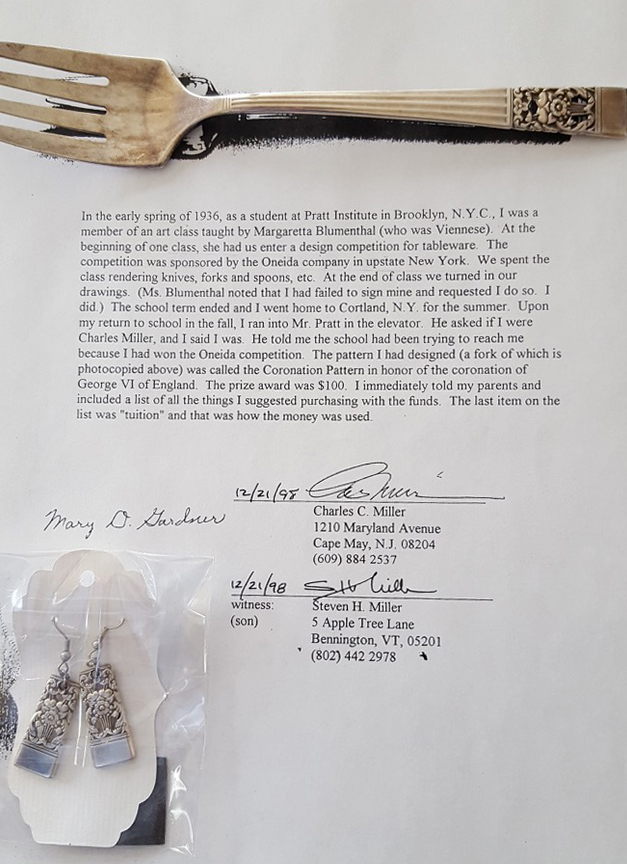 Steven Miller, son of Charles C. Miller, Industrial Design '37, wrote with a story his father shared from his time at Pratt, about how he won a tableware competition sponsored by Oneida with a design created as part of a class assignment. The winning design, named the Coronation pattern to commemorate the coronation of King George VI of England in 1937, is still being produced. After graduating, Miller worked at Clarice Saymon, Inc., a woman-led design office in Rockefeller Center whose projects included souvenirs for the 1939 World's Fair. Before the US entered World War II, he joined the US Army, where he rose to the rank of major and was awarded a Bronze Star. Miller went on to become a distinguished interior designer in the Philadelphia area.
1940s
Lawrence M. "Larry" Kerbs, BFA Advertising Design '49, completed a limited edition of his memoir, … a Look at Lucky Larry, earlier this year. The book, in part, describes his time at Pratt preparing for what would be a 56-year-long career in advertising design. Also touched on are Kerbs's partial-retirement years, when he created his three-dimensional acrylic pieces, a series known as Scenes of Santa Fe & Beyond. Kerbs—who founded Larry Kerbs Studios in Manhattan in 1956—celebrated his 96th birthday on October 8, 2021.
1960s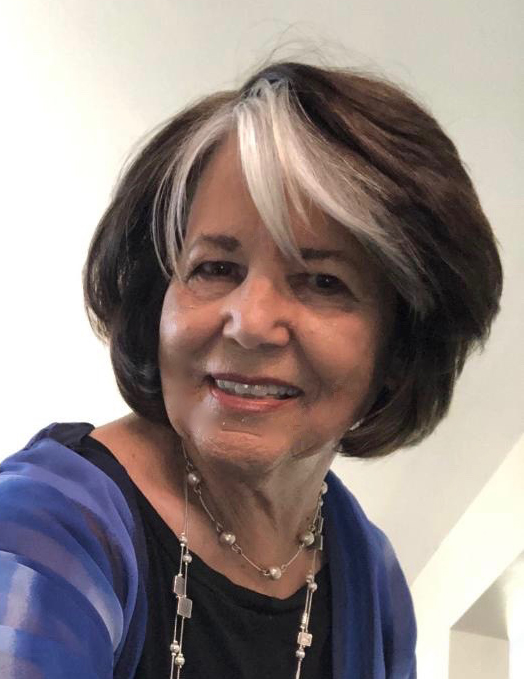 Beverly Field Pierz, BFA Interior Design '63, has created design solutions used to save historic buildings, and, as vice chair of the Wethersfield Historic District Commission, helped to prepare guidelines for preservation of the largest historic district in the state. She also partnered with the Wethersfield Advisory Committee for the Handicapped and the nonprofit organization United Cerebral Palsy to establish design parameters for the first independent-living apartment facility federally funded and constructed for people with disabilities.
Aviva (Gershweir) Gold, MFA Painting '65; MPS Art Therapy '76, is an art medicine woman in Oracle, Arizona. Gold facilitates spiritual painting retreats in Oracle and internationally. Her book, Painting from the Source: Awakening the Artist Soul in Everyone, was first published by HarperCollins in 1998. She conducted a painting retreat in Switzerland in August 2021.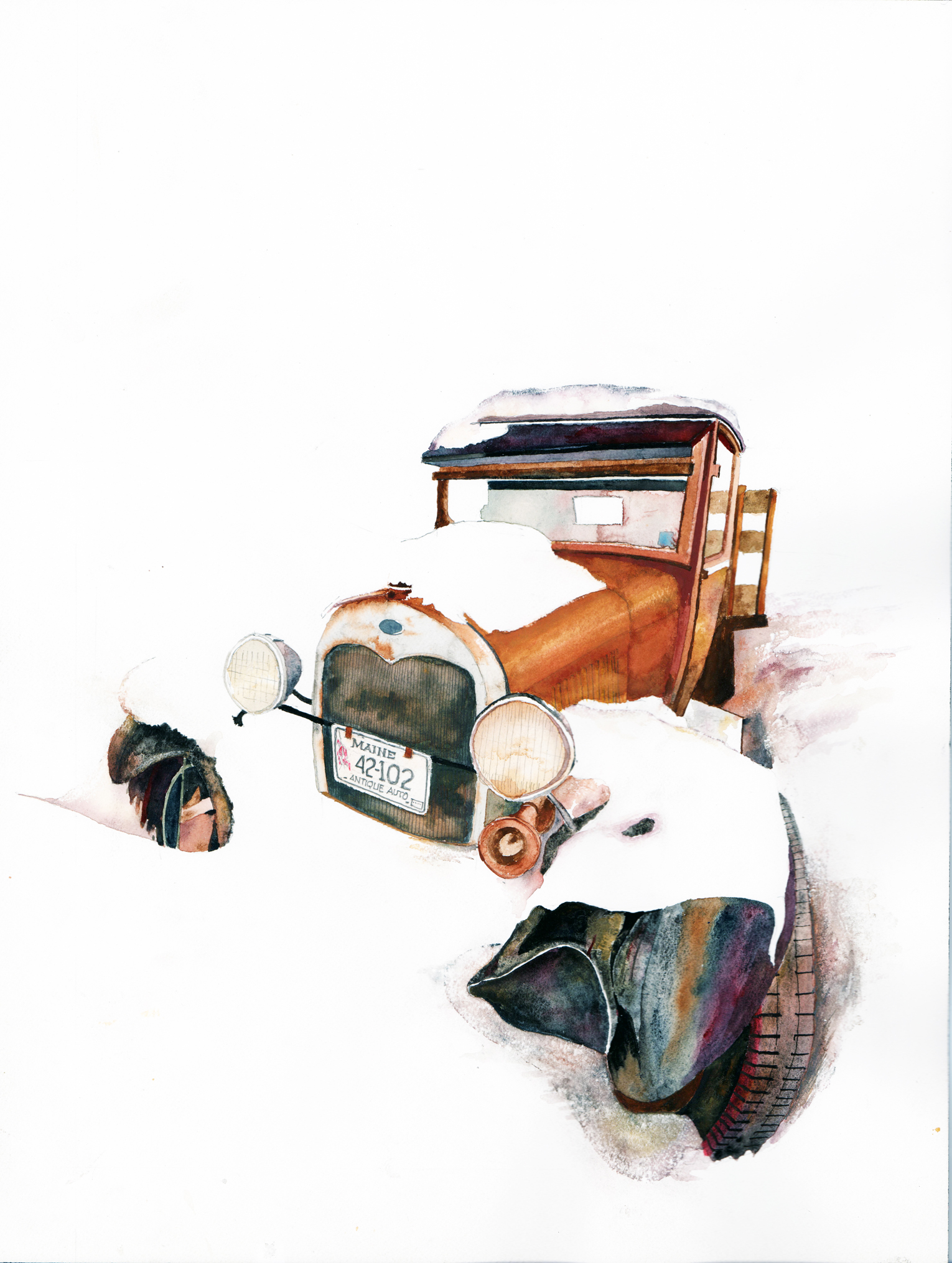 Tom Leytham, BArch '67, has become a regionally recognized watercolor artist in New England. Six of his watercolor vignettes of Rumford, Maine, have been commissioned for a report, The River Valley, published by the American Roundtable, sponsored by the Architectural League of New York and funded in part by the National Endowment for the Arts and the Graham Foundation. He has also recently exhibited a number of works, including Notes from the Field: Tom Leytham Documents Coal Bunkers and Truck in Snow—which received the Connie Van Heuven Award—at the Green Mountain Watercolor Exhibition.
Harry Roseman, BFA Graphic Art '68, displayed his paper and cloth collection of drawings, Tilled Fields, in a virtual drawing exhibition at Shoshana Wayne Gallery from September 21 to November 30, 2021. The catalog for his exhibition, produced by Frances Lehman Loeb Art Center at Vassar College, is available through the Art Center.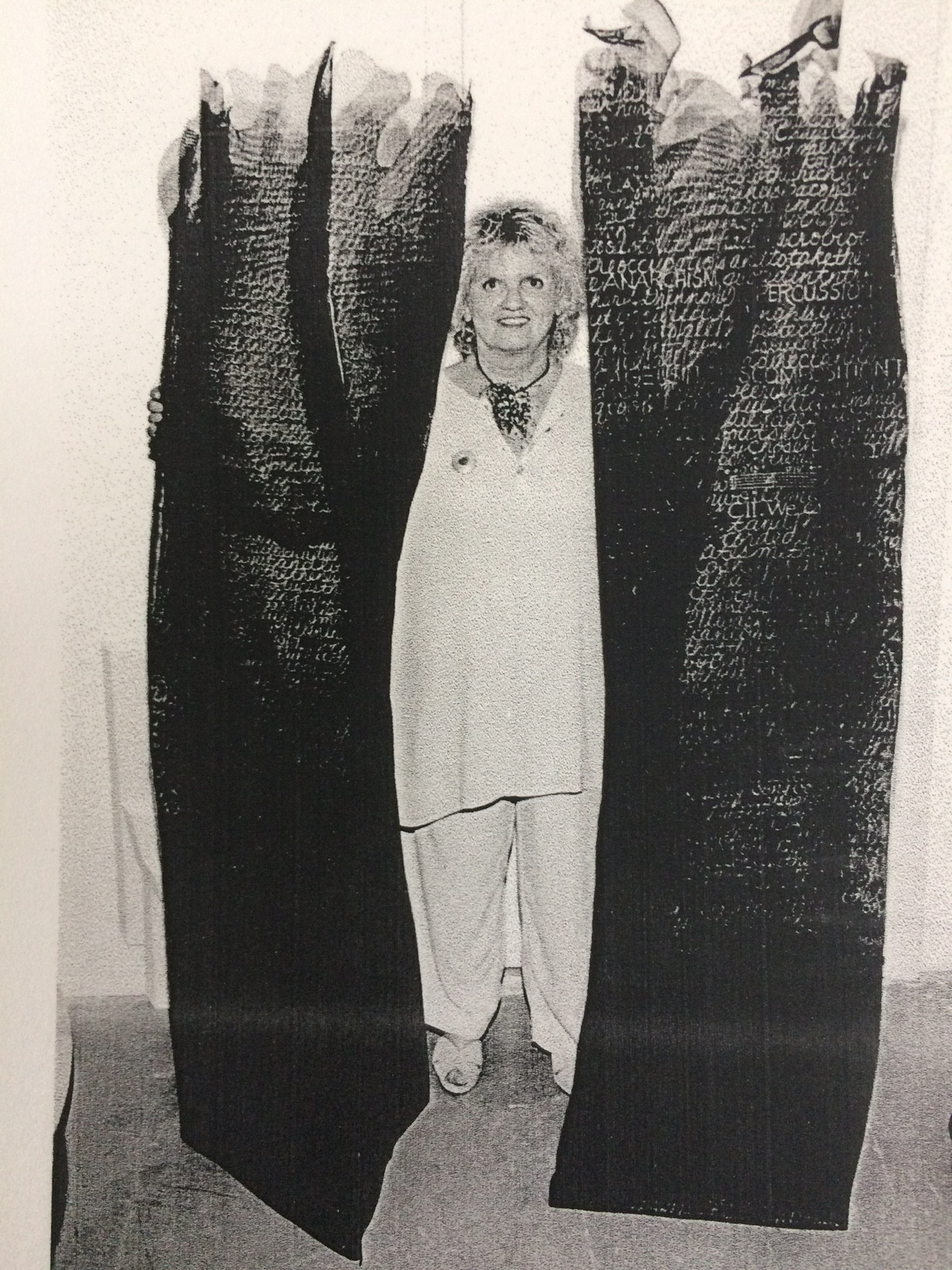 Claire Jeanine Satin, MFA Sculpture '68, shared that the Rare Books and Special Collections of the Library of Congress in Washington, DC, recently purchased three of her bookworks. They now have 10 in their collection. Satin won a Louis Comfort Tiffany Foundation Grant upon graduation from Pratt and was nominated for an American Academy of Arts and Letters by Theodore Roszak, her professor of sculpture at Sarah Lawrence College. Her website is satinartworks.com.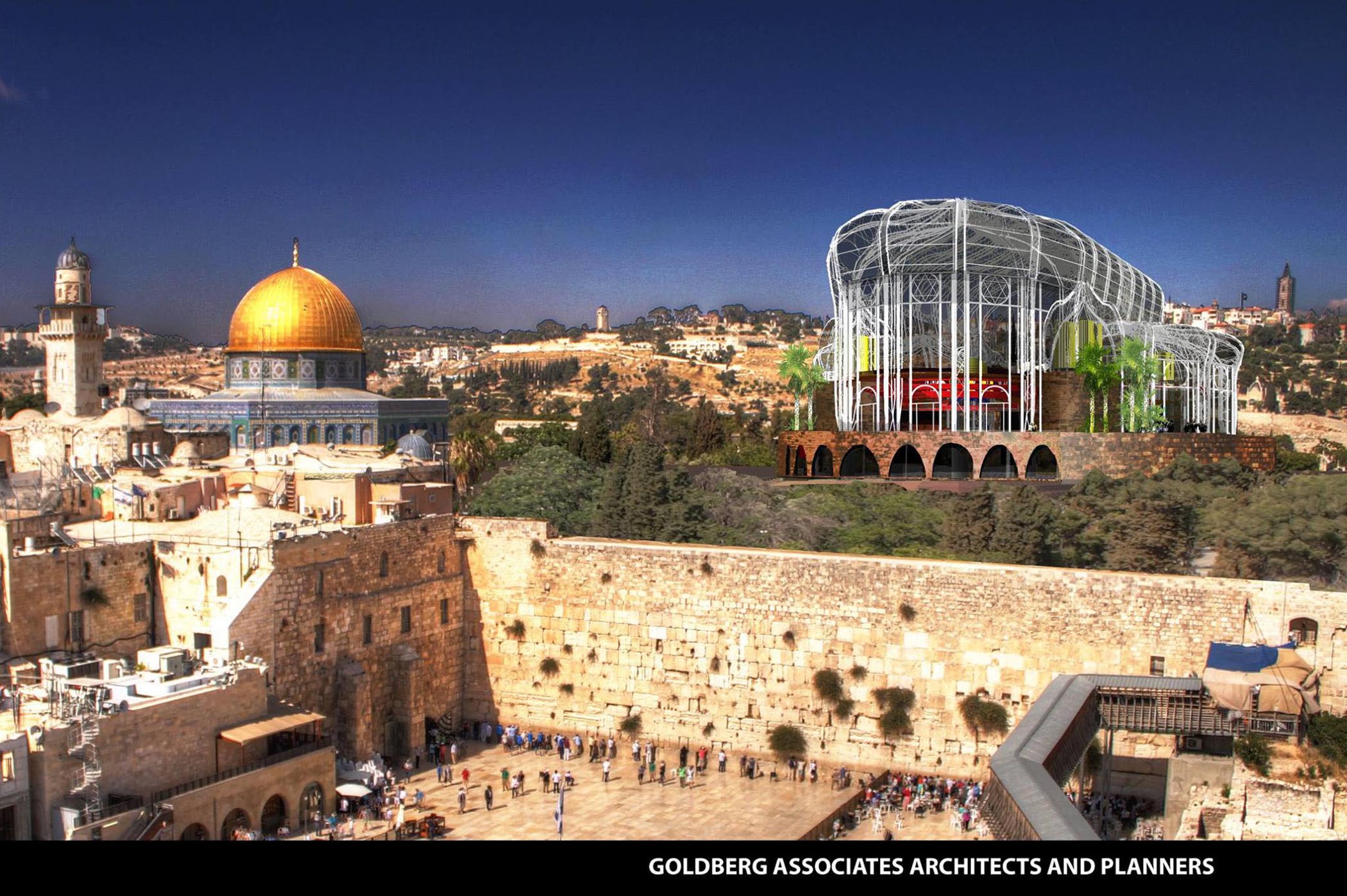 Marty Goldberg, BArch '69, has worked in the field for over 50 years, having spent the first eight working at design firms in New York and Maryland, before starting his own—Goldberg Associates—in 1976. Four-hundred fifty projects later, Goldberg retired in 2019, but he has not stopped designing. His design for a new temple in Jerusalem (pictured above) is among the fantasy design projects he undertakes to maintain his skills.
Robert Stanley, MS Art Education '69, will have his sketchbooks and papers documented and saved by the Smithsonian Archives of American Art. His website is robertstanleyart.com.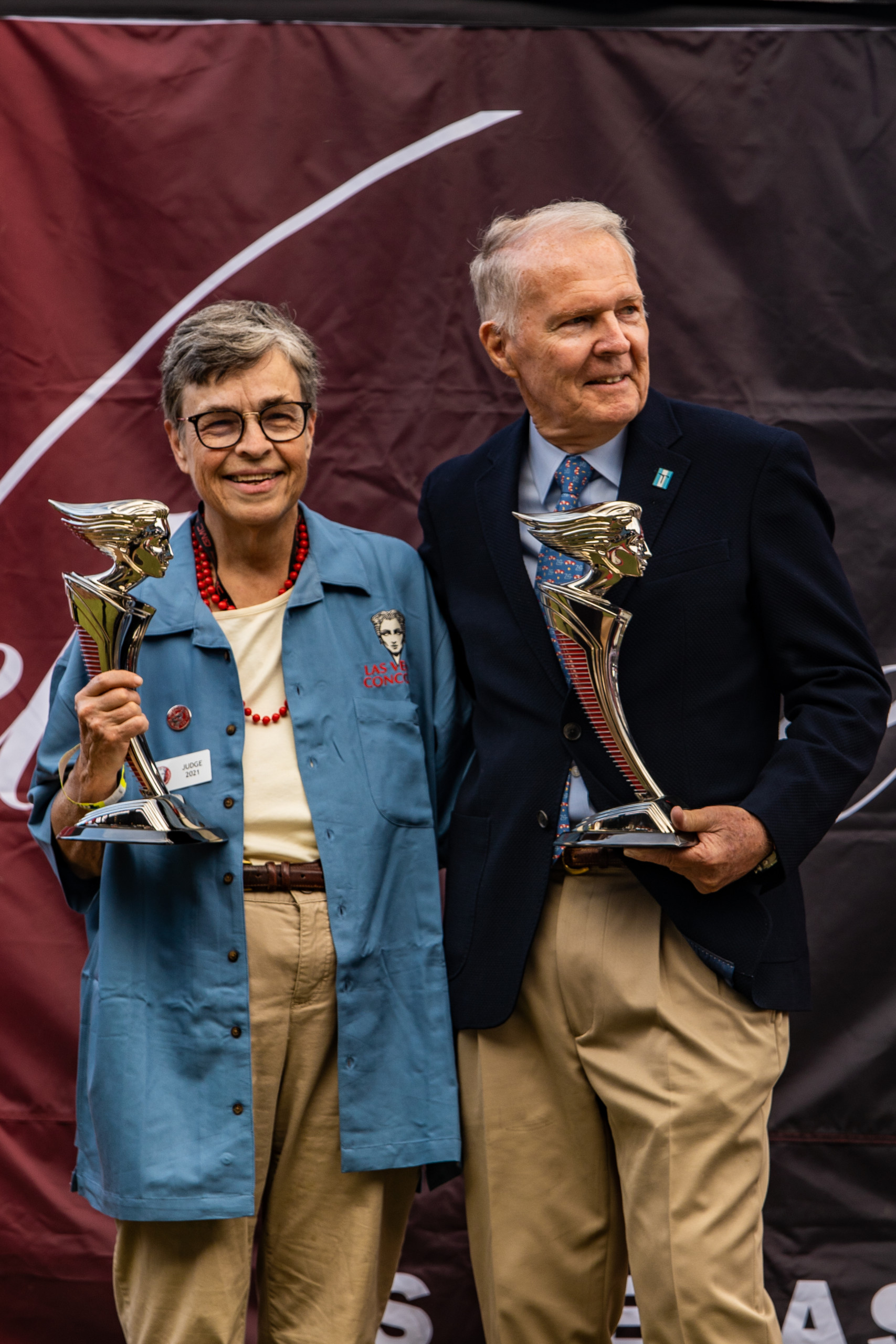 Constance Smith, BFA 1971; MID 1973, received the prestigious Helene Award in 2021 for her contributions to design, design education, and automotive history at the Las Vegas Concours D'Elegance. Peter Brock, who worked on the design of early Corvettes and Shelby race cars for LeMans, was also recognized and appears with her in the photo above. Smith was also the recipient of the Antique Automobile Club of America's National Book Award—the McKean Cup—and a Society of Automotive Historians award for her book, Damsels in Design: Women Pioneers in the Automotive Industry, 1939–1959 (2018). The book profiles a number of women Pratt graduates including MaryEllen Green Dohrs.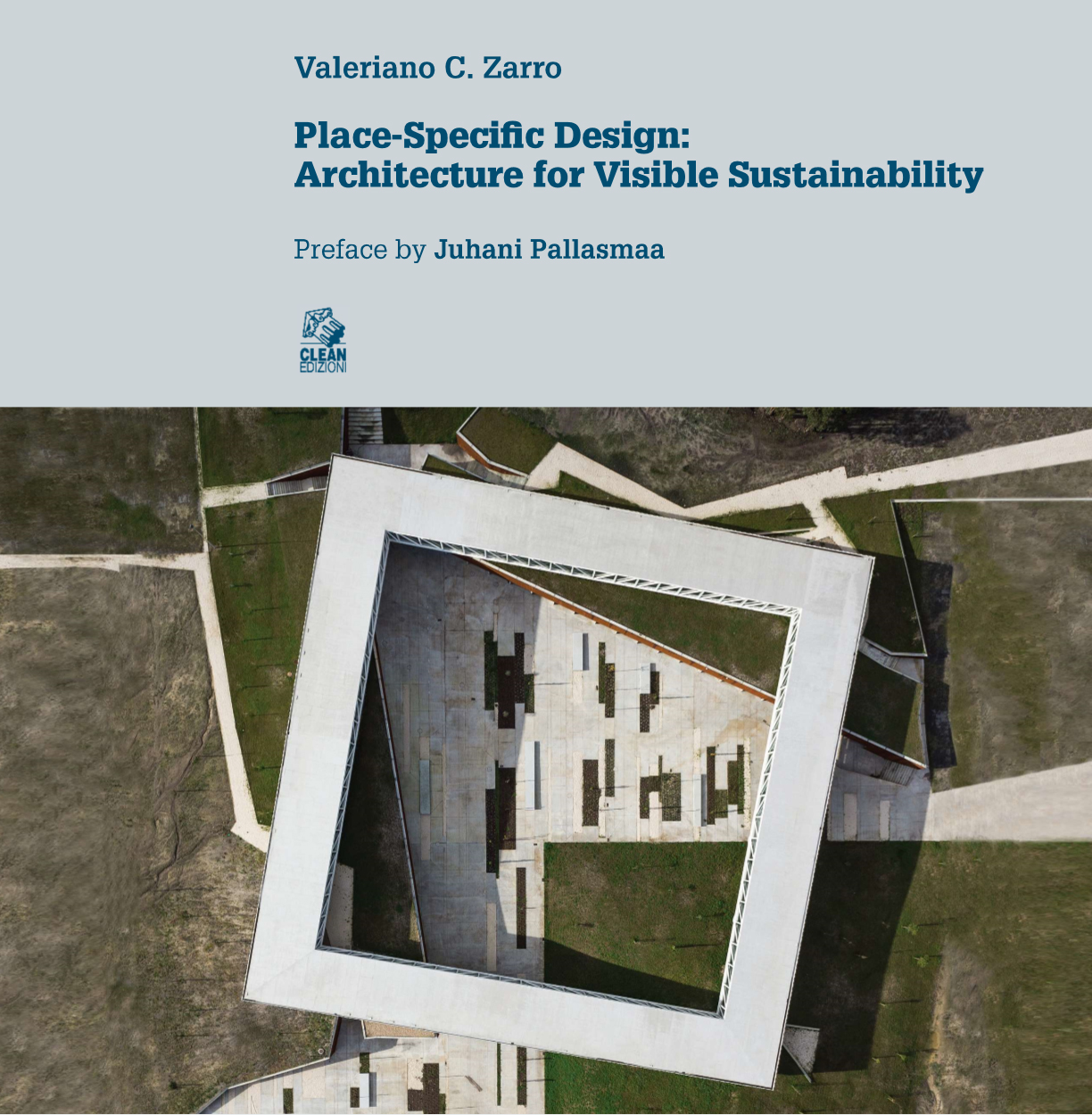 Valeriano C. Zarro, BArch '71, PhD, AIA, published Place-Specific Design: Architecture for Visible Sustainability(Clean Edizioni), with editions in both English and Italian. The book promotes a "visibly sustainable" architectural approach that is rooted in place to deter and reverse the erosion of cultural and ecological diversity. A recent review published by AIA Pittsburgh relates Zarro's work to that of others in the profession who, as Zarro says, "share the same belief that architecture that emerges from the cultural and ecological specificity of place is fundamental to both human and nonhuman health." Zarro can be reached by email at valzarro@live.com.
Kenneth Fehling, BCE '72, recently purchased a condominium in Honolulu to spend time away from New York during the cold months. For fellow Pratt community members who may be interested, he shared that the Hawai'i Triennial Art Festival, which he attended in 2019, will be held from February to May 2022.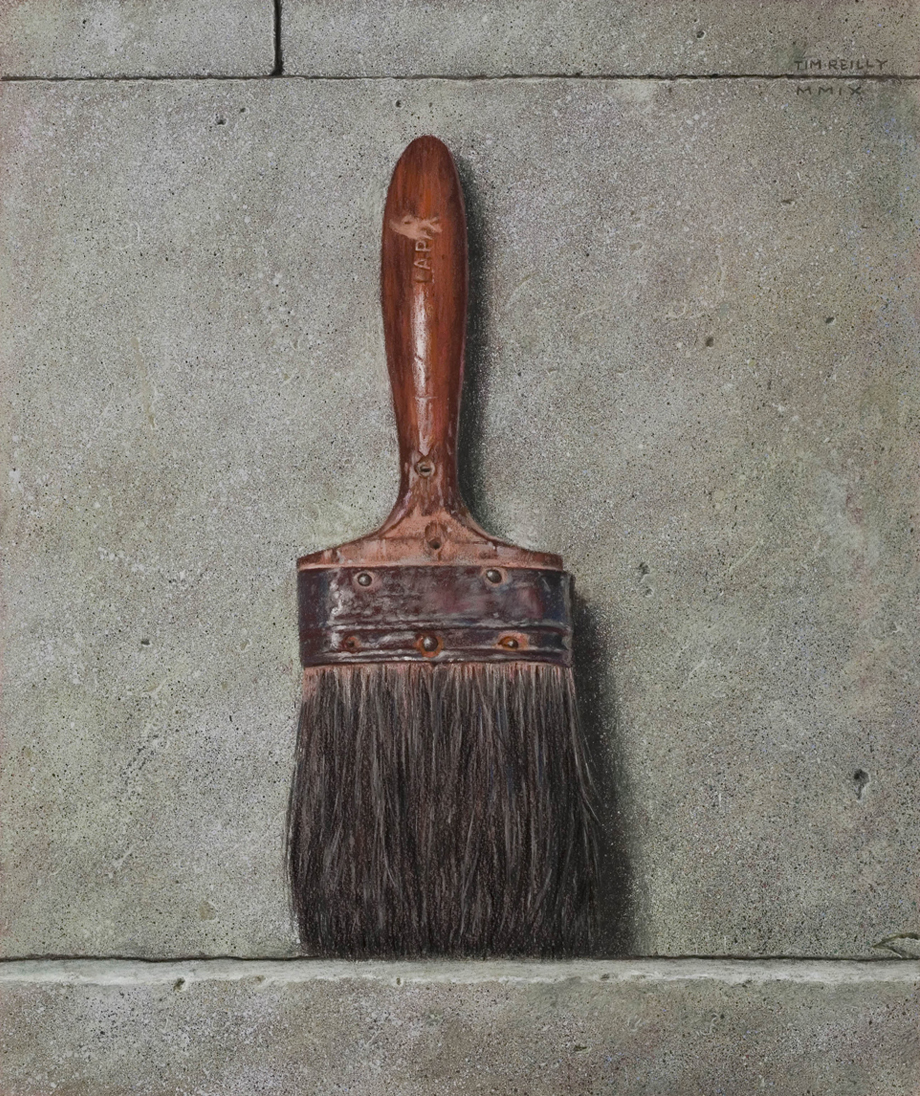 Tim Reilly, BFA '72, exhibited a one person show of paintings and drawings, titled Ruminations & Meanderings, at The Hub on Canal Street Gallery in New Smyrna Beach, Florida, this past October.
Brian Paul Wiegand, BME '72, presented his ninth Society of Allied Weight Engineers (SAWE) paper, Mass Properties and Automotive Directional Stability, to the SAWE Virtual Tech Fair on November 1, 2021. His 10th SAWE paper, Mass Properties and Automotive Braking, will be presented in person at the 81st SAWE International Conference on May 22, 2022, in Savannah, Georgia. Wiegand was also invited to present his Society of Automotive Engineers (SAE) paper, Estimation of the Rolling Resistance of Tires, at the 2021 International Symposium on Automation, Information and Computing (ISAIC) organized by the Beijing Jiaotong University (BJTU) in December.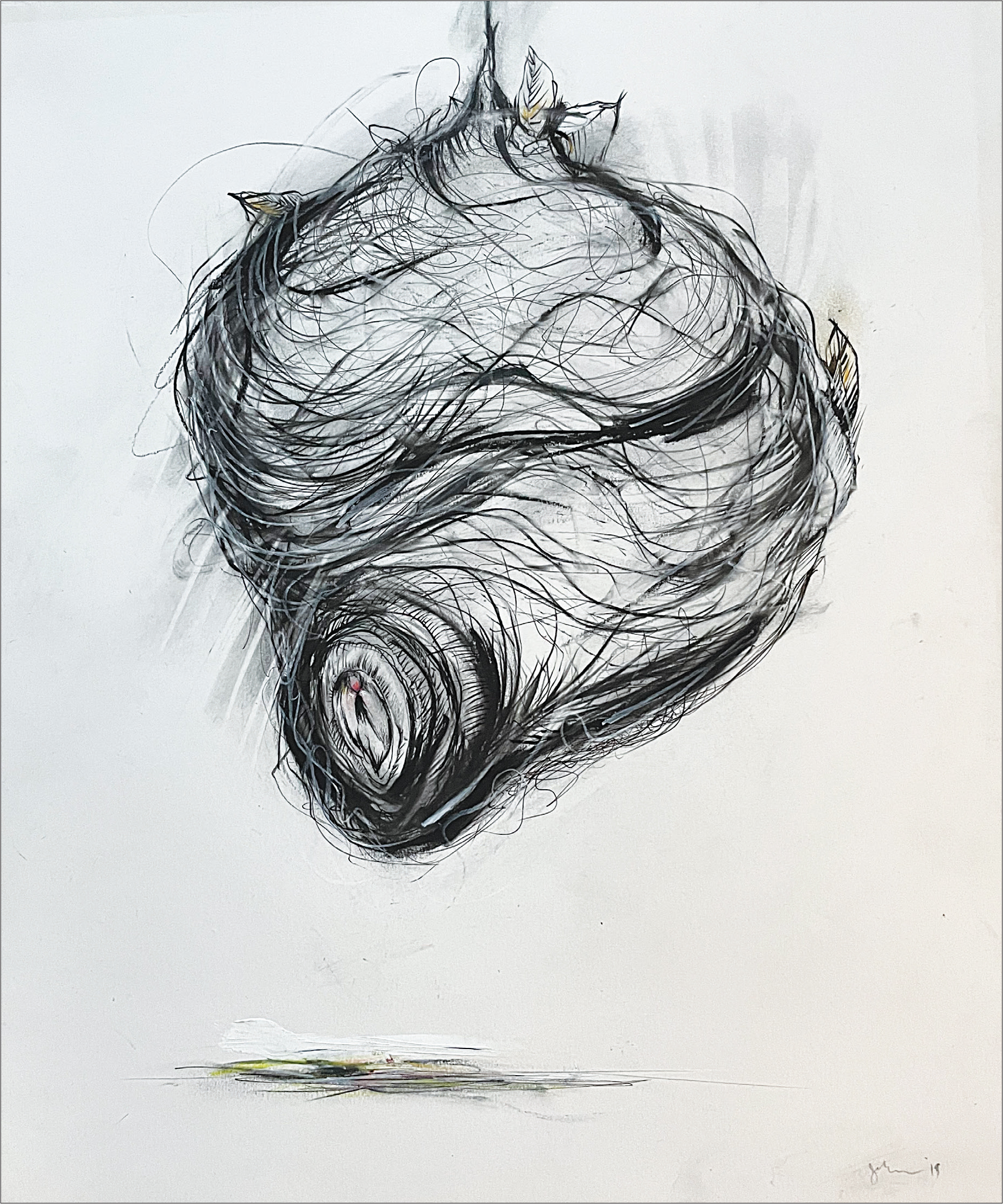 B. Robert Johnson, BFA Fine Arts '73, had a series of drawings on display at the Alumni Exhibition 2021 at SUNY Ulster's Muroff Kotler Visual Arts Gallery in Stone Ridge, New York. The drawings—which have also been translated into paintings and ceramic sculptures—explore balancing representational technique and the abstraction of objects found in nature. Johnson is the current director of Printing and Graphic Services at SUNY, a member of the college's Exhibition and Artist in Residence Committees and an alumnus, having received his AA degree from Ulster before transferring to Pratt to study painting.
Michael Filan, BFA Fine Arts '74; MPS Art Therapy and Creativity Development '75, writes, "Picture this: It is Brooklyn, New York, in the 1970s. I'm sitting in a jewelry class at Pratt with 25 students. Judy, the jewelry professor, asks who is going to be a fine artist? She smiles and answers the question by saying 'Maybe three of you.' Well, here it is, 2021, and I am a practicing fine artist as well as a career coach. I'm a dual-career human being, and I wonder how many of you out there are also dual-career people. I am sending this note to former Pratt students who graduated with me in the same year, as I am curious what you are doing now. I would love to hear from you. I currently have dual goals: Build my coaching career and continue to paint and exhibit my work in museums and galleries."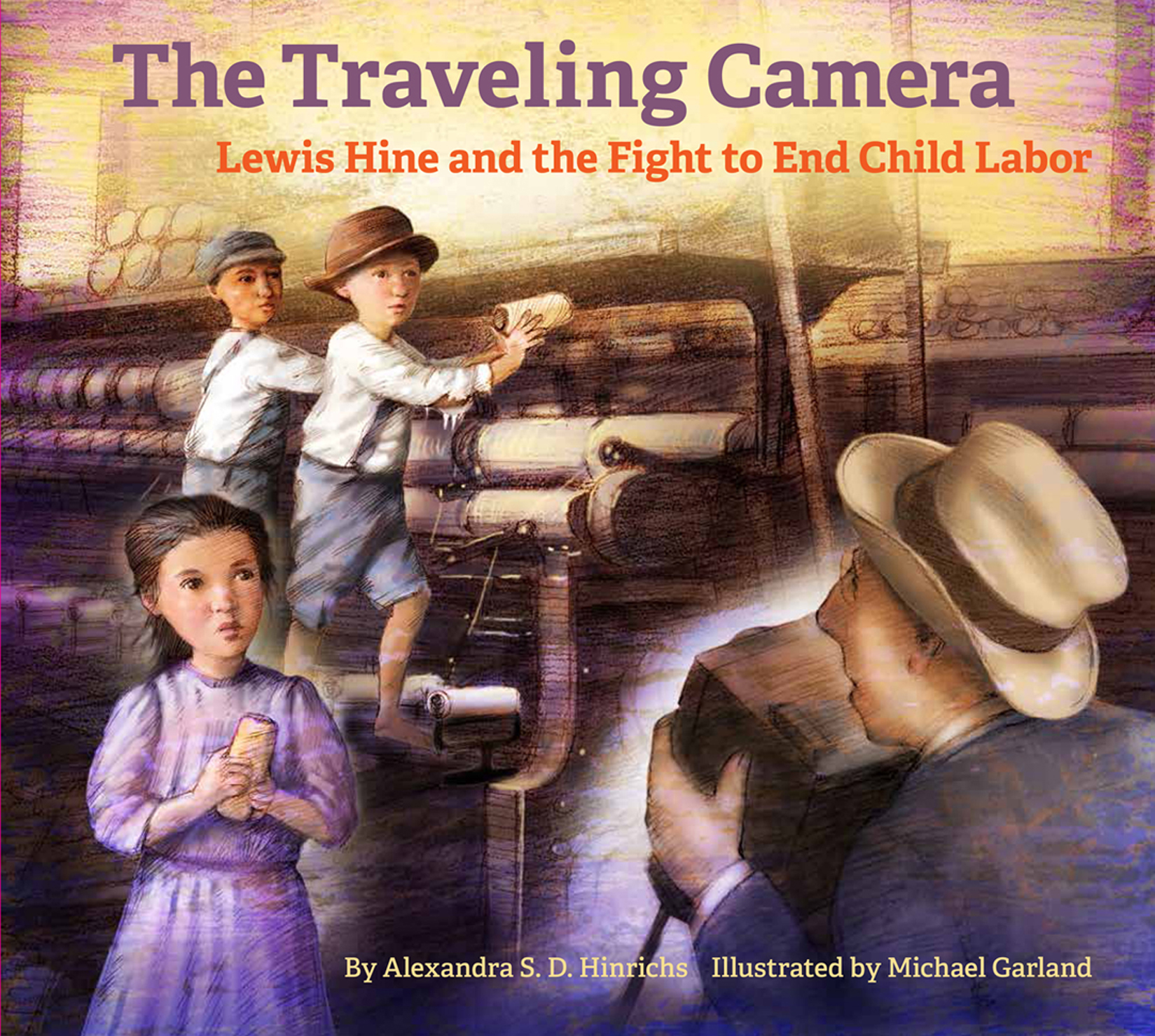 Michael Garland, BFA Communications Design (Illustration) '74, published three new picture books in 2021: Ferry Boat from Holiday House—written and illustrated by Garland—on sale at the Museum of Modern Art; The Traveling Camera: Lewis Hine and the Fight to End Child Labor, from Getty Museum Publishers—written by Alexandra Hinrichs, illustrated by Garland; and Get Off My Lawn from Boys Town Press—written and illustrated by Garland. The Traveling Camera has been featured by the International Group to End Child Labor.
Michael Zenreich, BFA Fine Arts (Painting) '74, exhibited his new collection of quiet and complex work, Just a Song . . . , at New York's Pleiades Gallery from October to November 2021. Zenreich's work can be viewed at zenreich.net and on Instagram @zenreichart.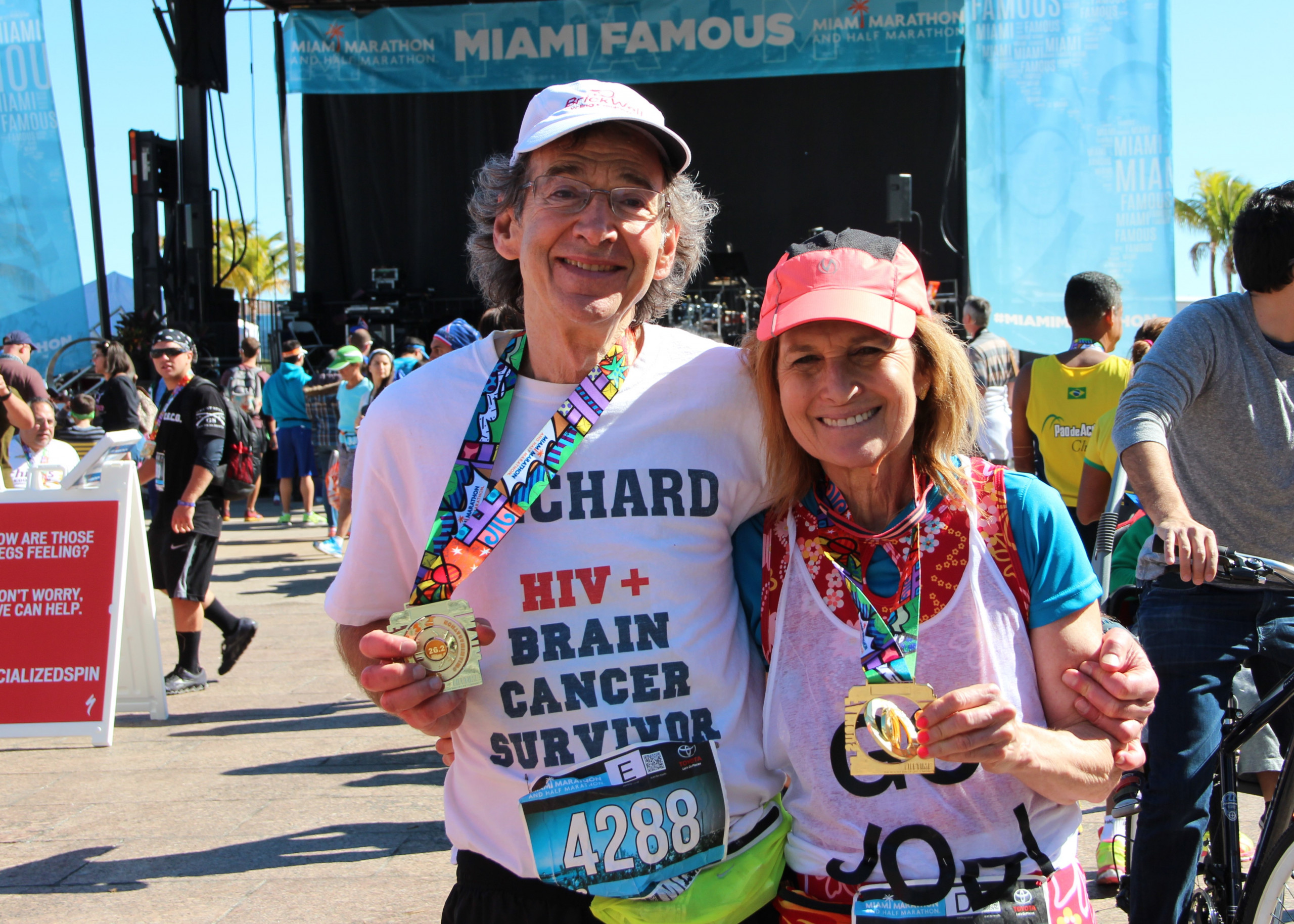 Richard Brodsky, BArch '75, has run 75 marathons as a person living with HIV and brain cancer. He ran his 75th marathon on February 20, 2022, in Ft. Lauderdale; for his spouse of 41 years, Jodi, it was the 90th. Brodsky also qualified to run his second Boston Marathon at age 70, in 2023. The couple will be sponsoring their 15th annual 5K AIDS Cancer Run Walk on June 12, 2022, in Baldwin Park, Long Island. The Richard M. Brodsky Foundation recently sponsored its 15th World AIDS Marathon in Kisumu, Kenya, where Brodsky also does aid work around support and medical care for orphaned children and their caretakers. Brodsky has written about his experiences in a book, Richard Brodsky's Journey of Hope.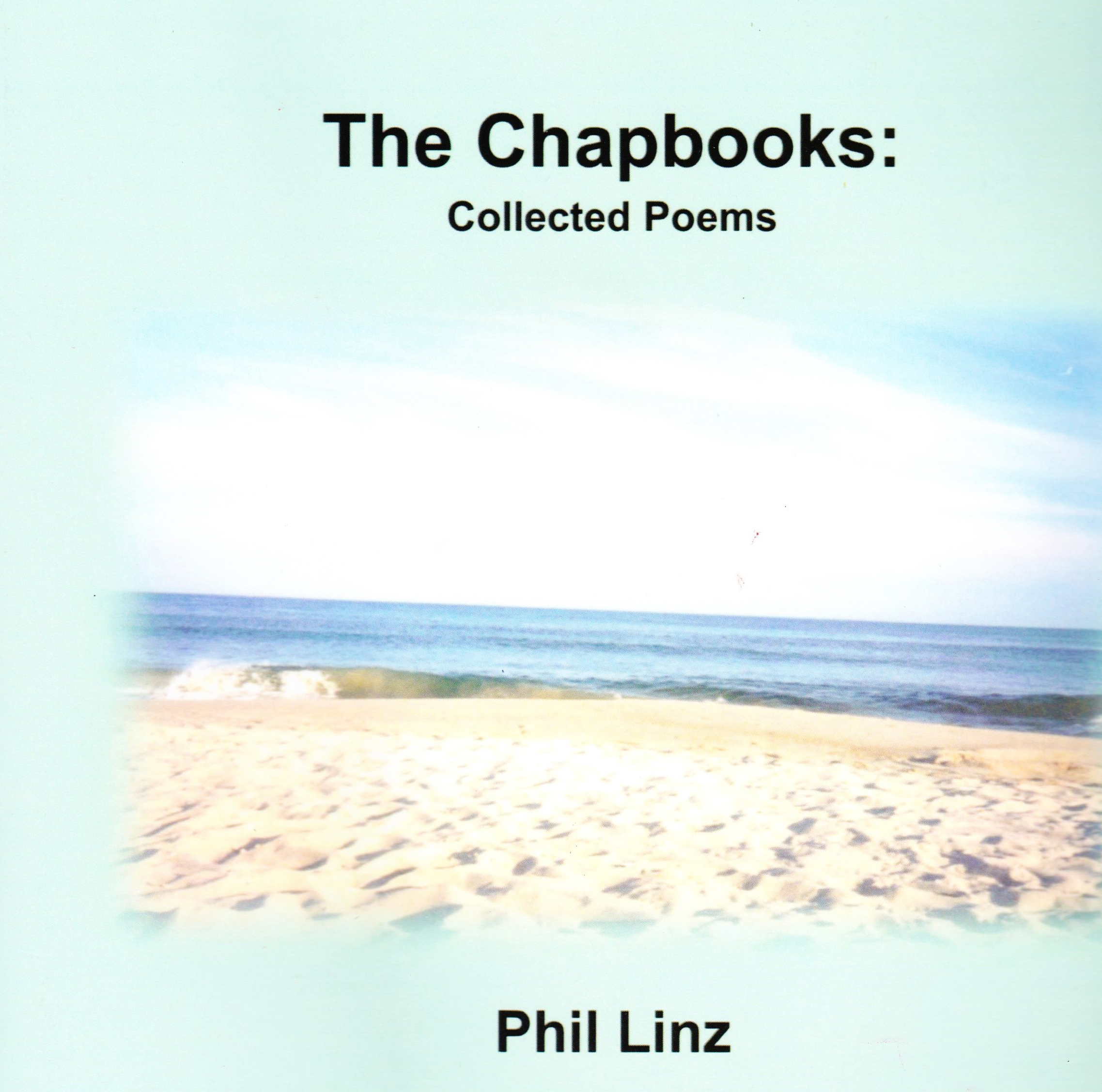 Phil Linz, BS Chemistry '75, shared that after self-publishing eight chapbooks of poetry, he has collected them and published them as The Chapbooks: Collected Poems (available from online booksellers). Linz's degree was in chemistry, as a student of Marvin Charton and Paul Friedman, but he also started writing poetry while at Pratt; he was trained in English by Carl Craycraft, Rolf Fjelde, and Tobin Simon. Linz retired after nearly 40 years as a working chemist, and now resides in Wilmington, Delaware.
Kay Walkingstick, MFA Fine Arts '75, Doctor of Fine Arts '16 (Hon.), exhibited multiple works in 2021 and will have her work displayed in several galleries in the new year. Her painting Fantasy for a January Day (1971) is in the Baltimore Museum of Art's extended exhibition How Do We Know the World?, on view from November 14, 2021, through September 2023. The Metropolitan Museum of Art has featured Walkingstick's painting Genesis/Violent Garden (1981) in their contemporary galleries as part of an extended exhibition. Additionally, a new collection of her landscapes opens at Hales Gallery in New York City at the end of February 2022. Additional shows are highlighted on Walkingstick's website, kaywalkingstick.com.
Sheri Lane, BFA Photography '77 (pen name Elizabeth Crowens) released a photo-illustrated anthology, New York: Give Me Your Best or Your Worst in October 2021, partially funded by a City Artist Corps grant under the New York Foundation of the Arts (NYFA). Using her photography, Crowens selected 10 additional authors who have contributed to the literary legacy of New York. Signed hardcover collector's editions will be for sale at The Mysterious Bookshop, with the ebook available via online retailers. City Artist Corps grants were launched in June 2021, intended to support New York City–based working artists who have been disproportionately impacted by COVID-19.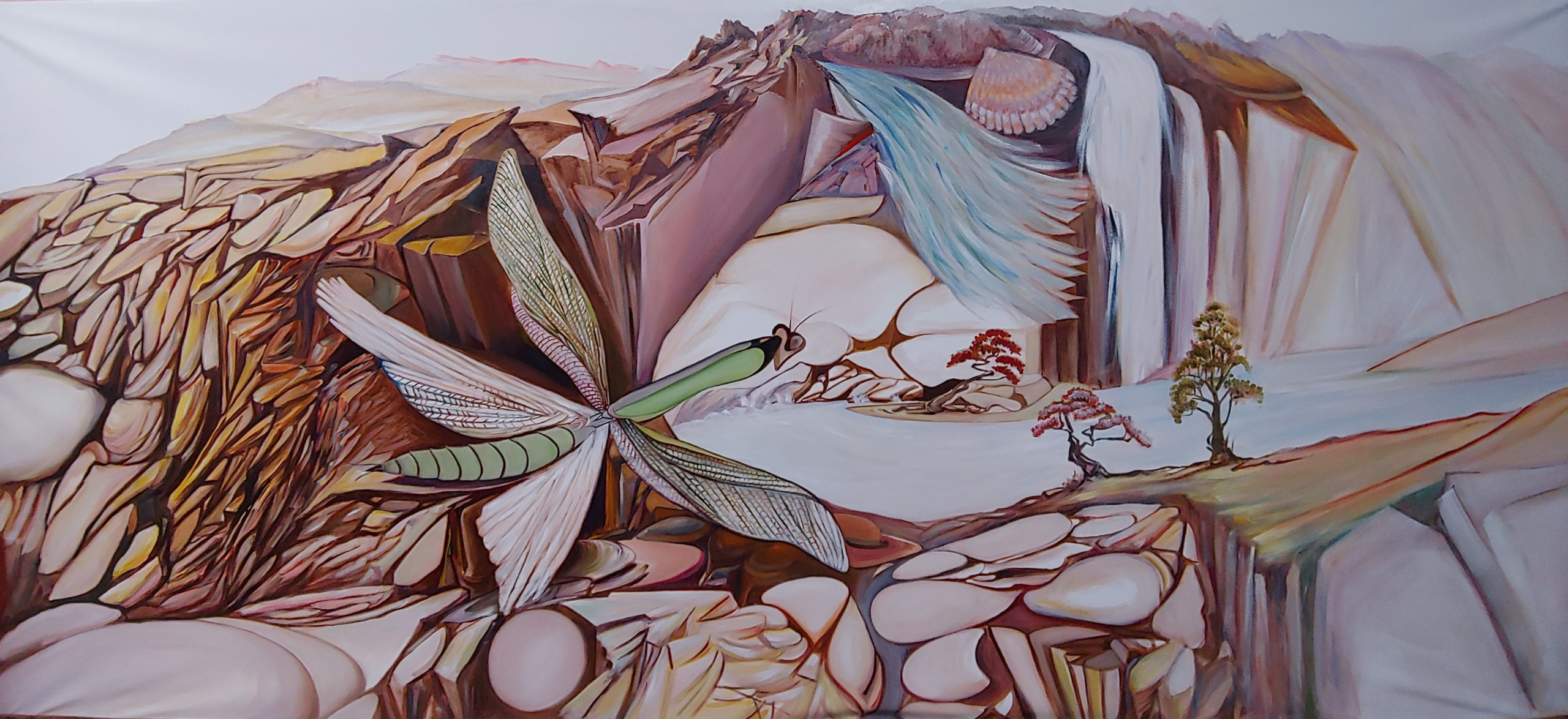 Mary Rieser Heintjes, BFA Art & Design '79; MFA Art & Design '85, exhibited a painting, In Search of City Trees, at the Carter Burden Gallery in NYC from October 14 to November 10. The painting is about a beloved praying mantis that Heintjes and her husband Larry raised in Brooklyn and the day that he left home. Thematically, the painting parallels Heintjes's similar experience of having hopes and dreams for her children when they, themselves, grew up and left home.
1980s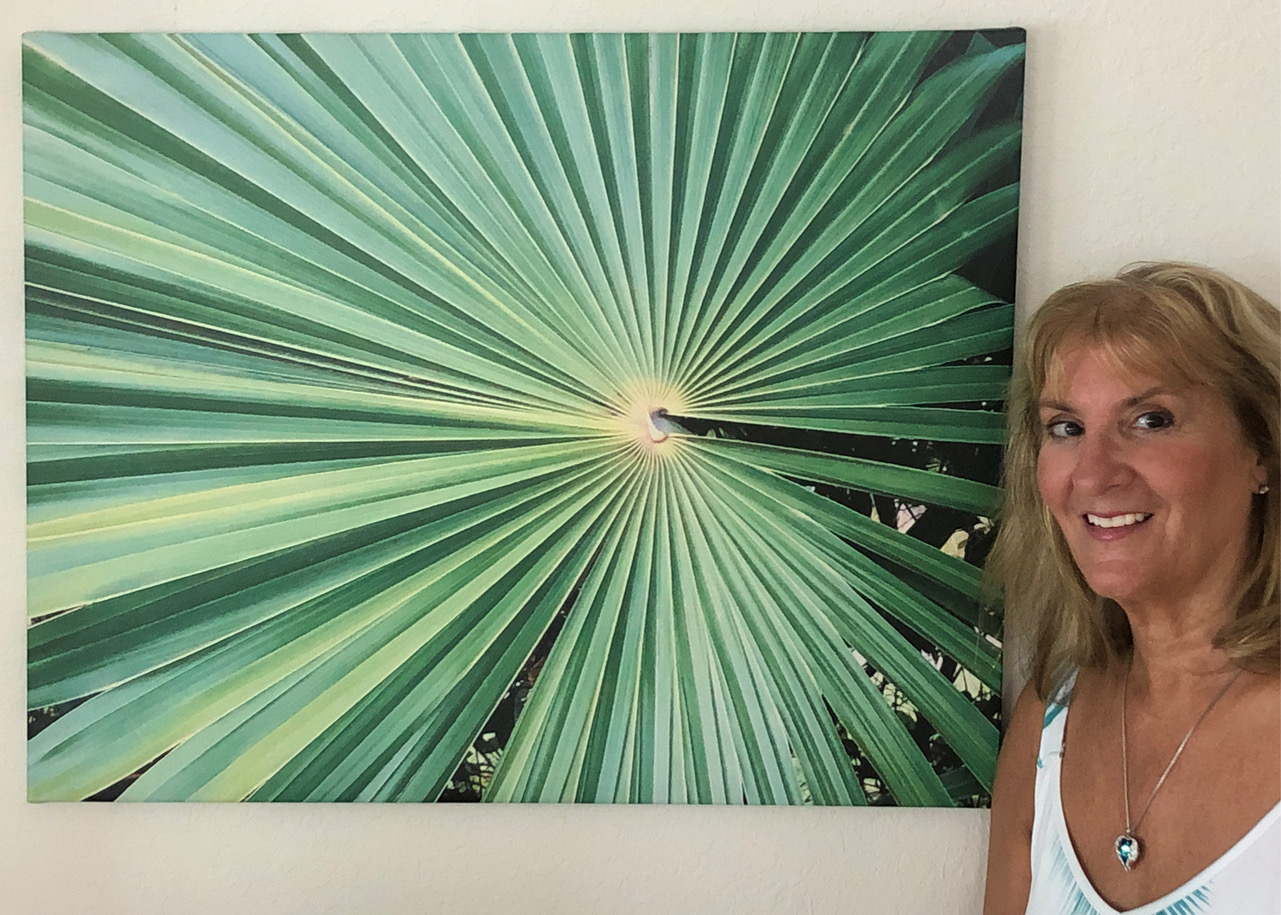 Randi Shalit Wolf, MS Communications Design '80, opened two Etsy shops in 2010—Second Look Mosaics and Second Look Photography. In her mosaics shop, Wolf sells decorative items like mosaic mirrors, picture frames, trays, and platters as well as custom-made products like mosaic house numbers, initials, and stepping stones. Her photography shopfeatures "beauty" shots from her travels, including nature, landscapes, and architecture.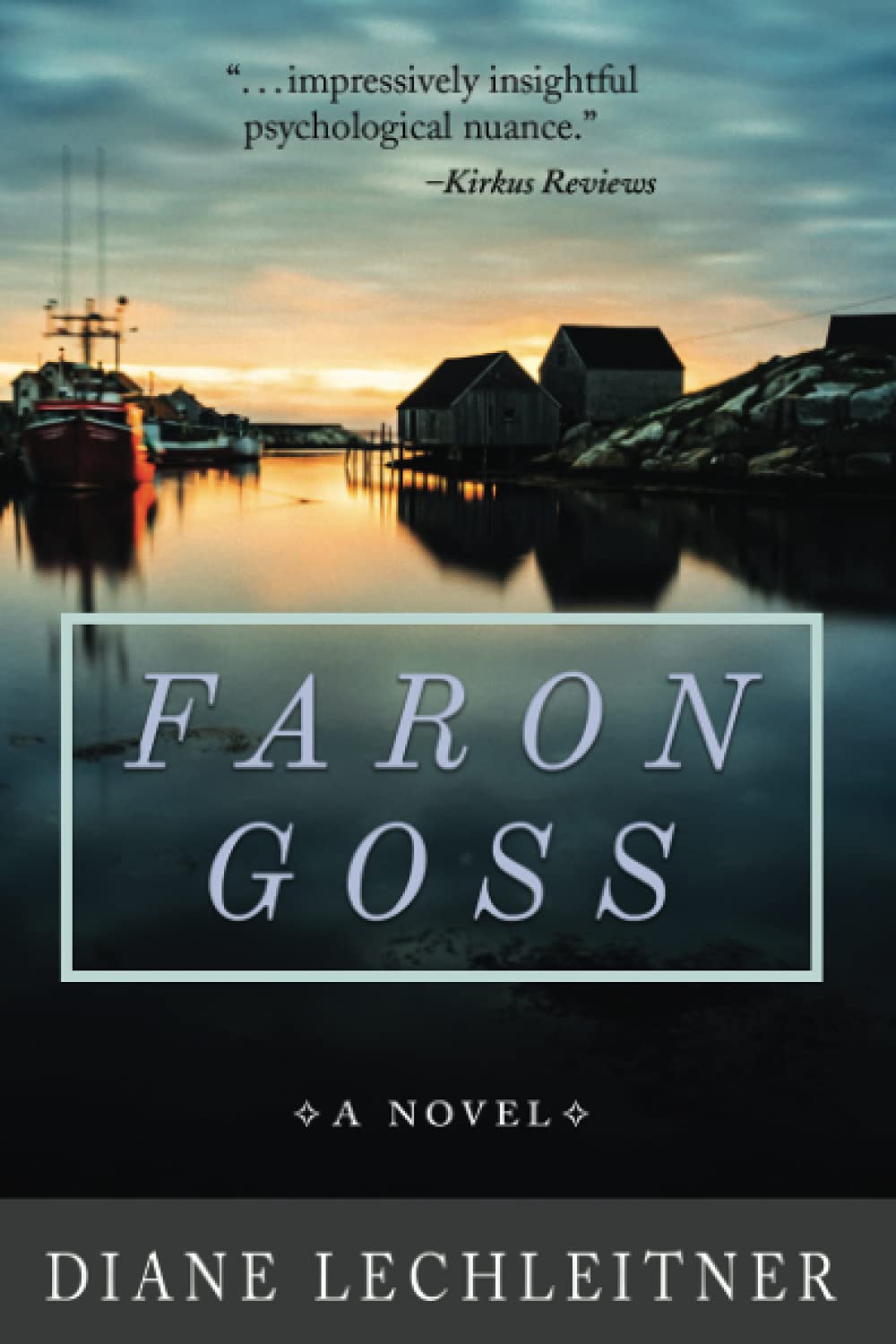 Diane Lechleitner, BFA Fine Arts (Printmaking) '81, released her first novel, Faron Goss, in August 2021. The novel is a "story of a boy born into a hardscrabble community [that] explores themes of vulnerability and resilience, as well as the magical abilities of time, friendship, and love to steady a life initially marred by neglect and tragedy" (Darcie Chan, New York Times Bestselling author of The Mill River Recluse). Faron Goss is available wherever books are sold.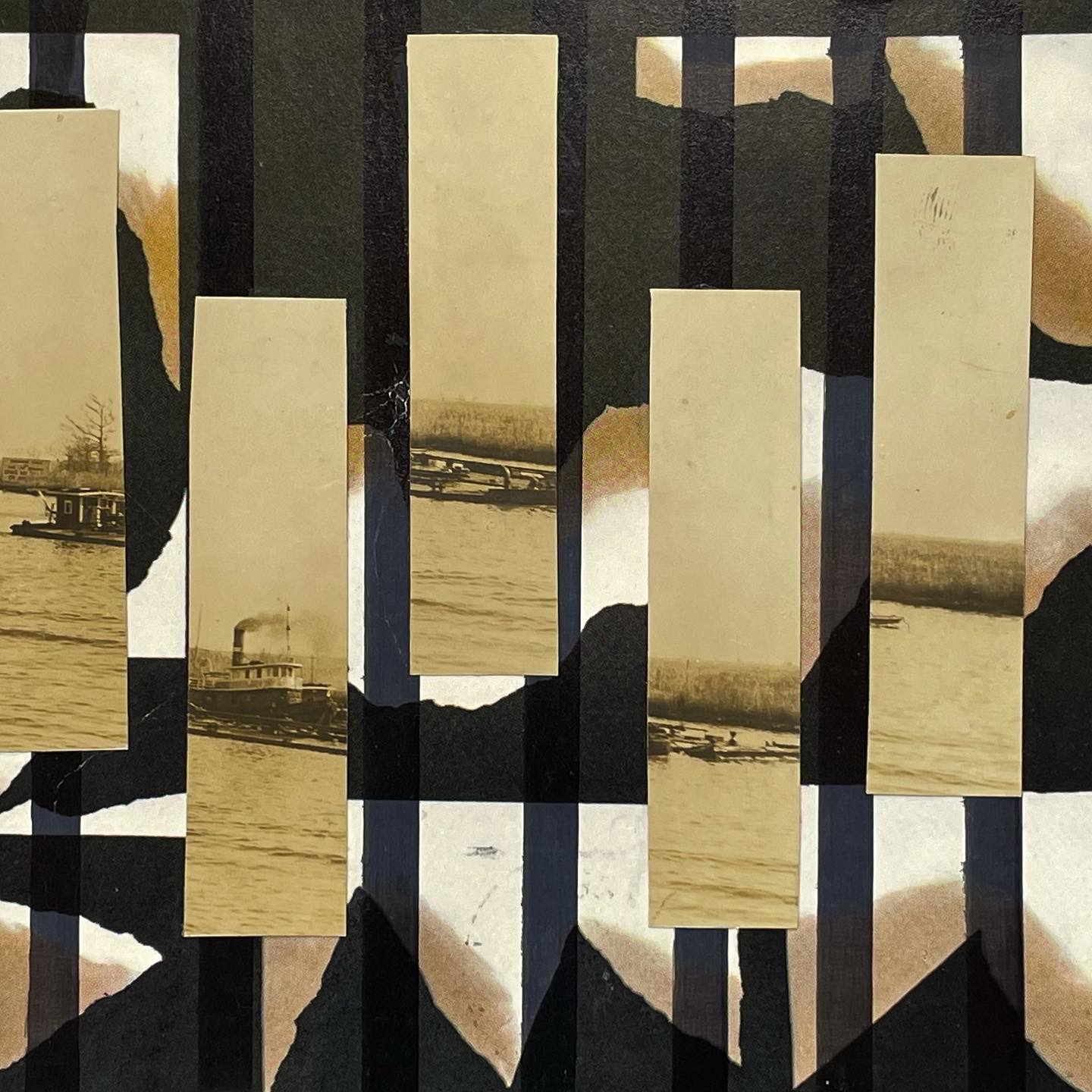 Matt Magee, MFA Fine Arts (New Forms) '83, presented Animal, Vegetable, Mineral – Photo Composites (1980 – 2005),a survey of photographic works, at Houston's Josh Pazda Hiram Butler Gallery from September 18 to November 6, 2021. The body of work features 35-mm film photographs paired with commercially developed color prints on larger substrates. Animal, Vegetable, Mineral functions both as a personal archive and as a visual framework that encapsulates Magee's foundational approach to image making, which is evident in his wide ranging practice that includes painting, sculpture, and printmaking.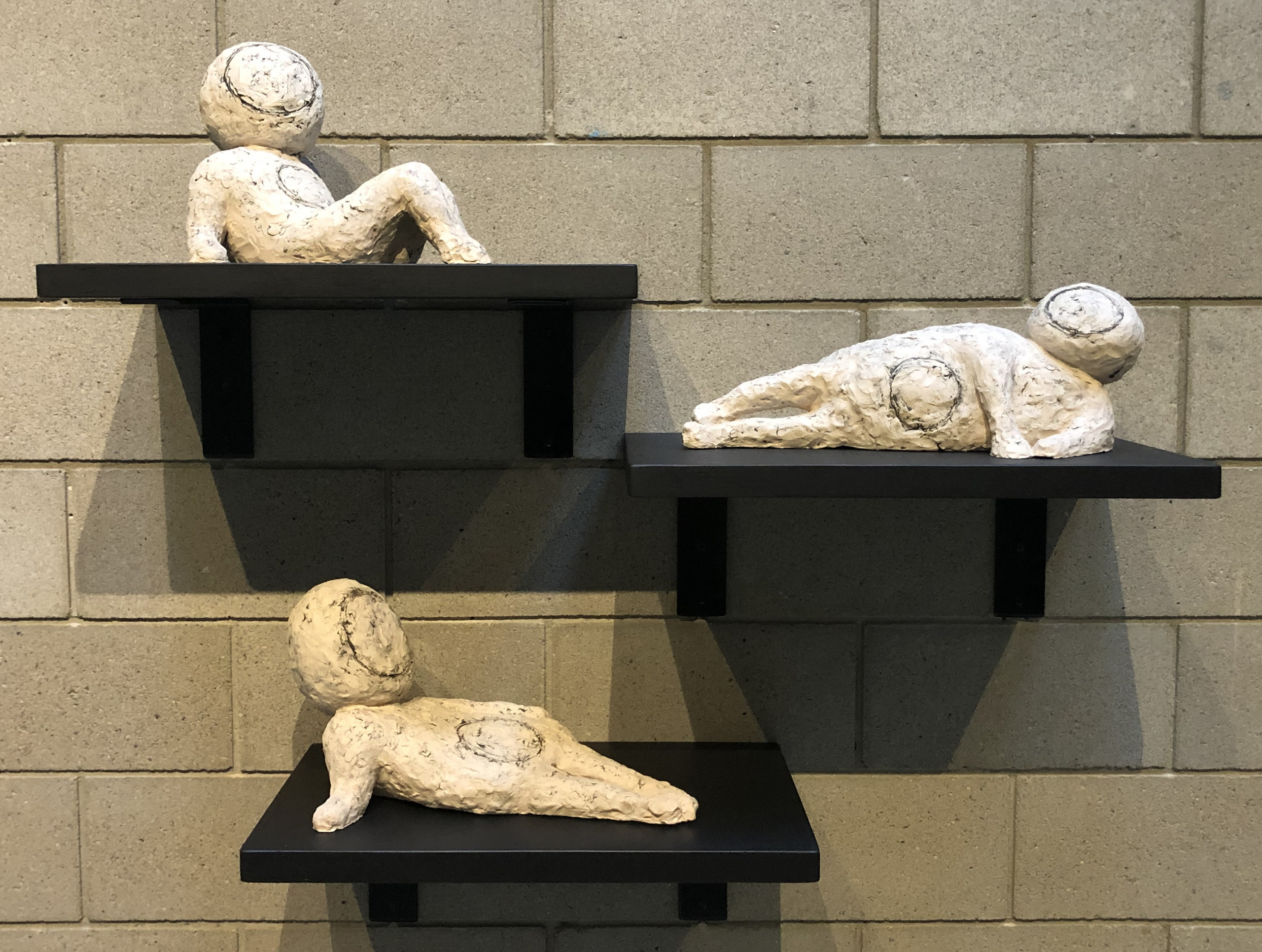 Judith Yourman, BFA '83, was part of a four-person exhibition, titled Visual Language at 801 Gallery in Minneapolis. Yourman's art moves between sculpture, drawing, and photography. Her work in the exhibition includes ceramic sculpture installations, ceramic wall drawings, and collages of torn paper and digital prints. Yourman received a 2020 Minnesota State Arts Board Artist Initiative Grant for the completion of this work. The exhibition ran through January 2022.
Rosemary Redmond, MFA Fine Arts '84, was one of the artists selected for the Center for Contemporary Art's 5th Annual National Juried Competition in Abilene, Texas. Juror Liz Trosper—an interdisciplinary scholar, University of Texas Dallas professor, curator, and writer—stated, "The degree of talent, craftsmanship and conceptual excellence made it hard to pare down . . . I chose art that was compelling." Redmond moved from Alaska to Paradise, California, in 2018, and endured the Paradise Camp Fire, losing all. She has since recovered with help from a grant provided by the Joan Mitchell Foundation and continues to paint in Chico, California. Her website is rozziredmond.com.
Nicholas Chiechi, BFA Communications Design '85, celebrated the 25th year in business for CS Designworks, the company he co-founded with a fellow Pratt graduate, the late Michael Soha. CS Designworks (CSD) is a design and marketing firm formerly based in Manhattan, now in Long Island, serving the business-to-business community by providing turnkey solutions including web, digital, branding, corporate communications, and promotional products. Chiechi believes the success and growth of CSD can be attributed to five main principles: building relationships, being responsive, evolving, being curious, and understanding that design transcends.
Edward Giordano, MS Communications Design '85, had an article on his work published in Art Review City.
Dustan Knight, MFA Fine Arts '85, is one of 10 New Hampshire artists being featured in the coffee table book Ten Piscataqua Painters, to be published in spring 2022.
Alex Nuñez, BFA Communications Design '85, organized an art exhibit, titled Latinx Thriving, in June 2021 to celebrate Hispanic Heritage Month and honor the talent of Latinx artists in the Westbury, New York, community. The exhibition, which was held at the new exhibition space at Westbury Arts Gallery—of which Nuñez is a founding member—was featured in a six-page Newsday article in October 2021. Westbury Arts strives to support, educate, and promote local artists, with an emphasis on diversity.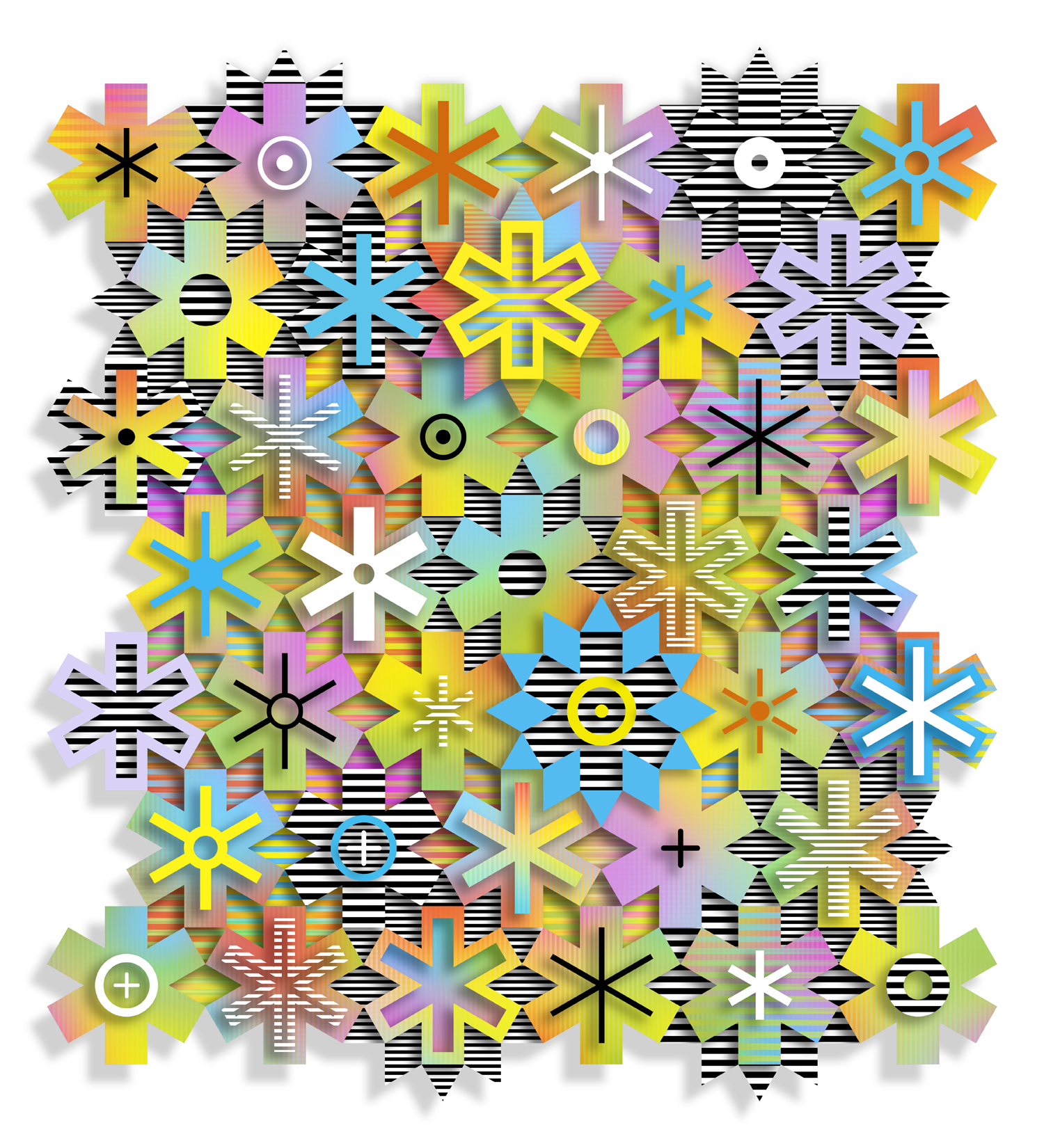 Andrew Reach, BArch '86, was included in a groundbreaking exhibition by the Artists Archives of the Western Reserve in Cleveland. Titled CONVERGE, it featured 70 LGBTQ+ artists and 140 artworks at five venues across Northeast Ohio. CONVERGE marks the first effort to extensively document the contributions of the LGBTQ+ community to the important visual culture of Northeast Ohio. Reach had two CNC cut prints on acrylic included, at the Artists Archives gallery and the LGBTQ Center of Greater Cleveland, where he also has a large-scale permanent installation. His work SHINING LIGHT was featured in a full page article about the exhibition in Canvas Cleveland Magazine.
Lynda (Duerk) Steuer, BFA Photography '86, was the set photographer and location lighting consultant on the independent feature film Honeybee, which was shot in the Hamptons in December. The film has an award-winning director and will compete in film festivals. Since graduating from Pratt, Steuer has had a career as a photojournalist and editorial photographer in the United States, Ethiopia, and Thailand for several organizations and publications, including the Associated Press. She started working on film sets about four years ago, working with independent filmmakers and directors. She lives in Buffalo, New York, with her family and dog.
Valery Rizzo, BFA Communications Design '88, published the book Urban Farmers: The Now and How of Growing Food in the City (Gestalten) with journalist Monica R. Goya.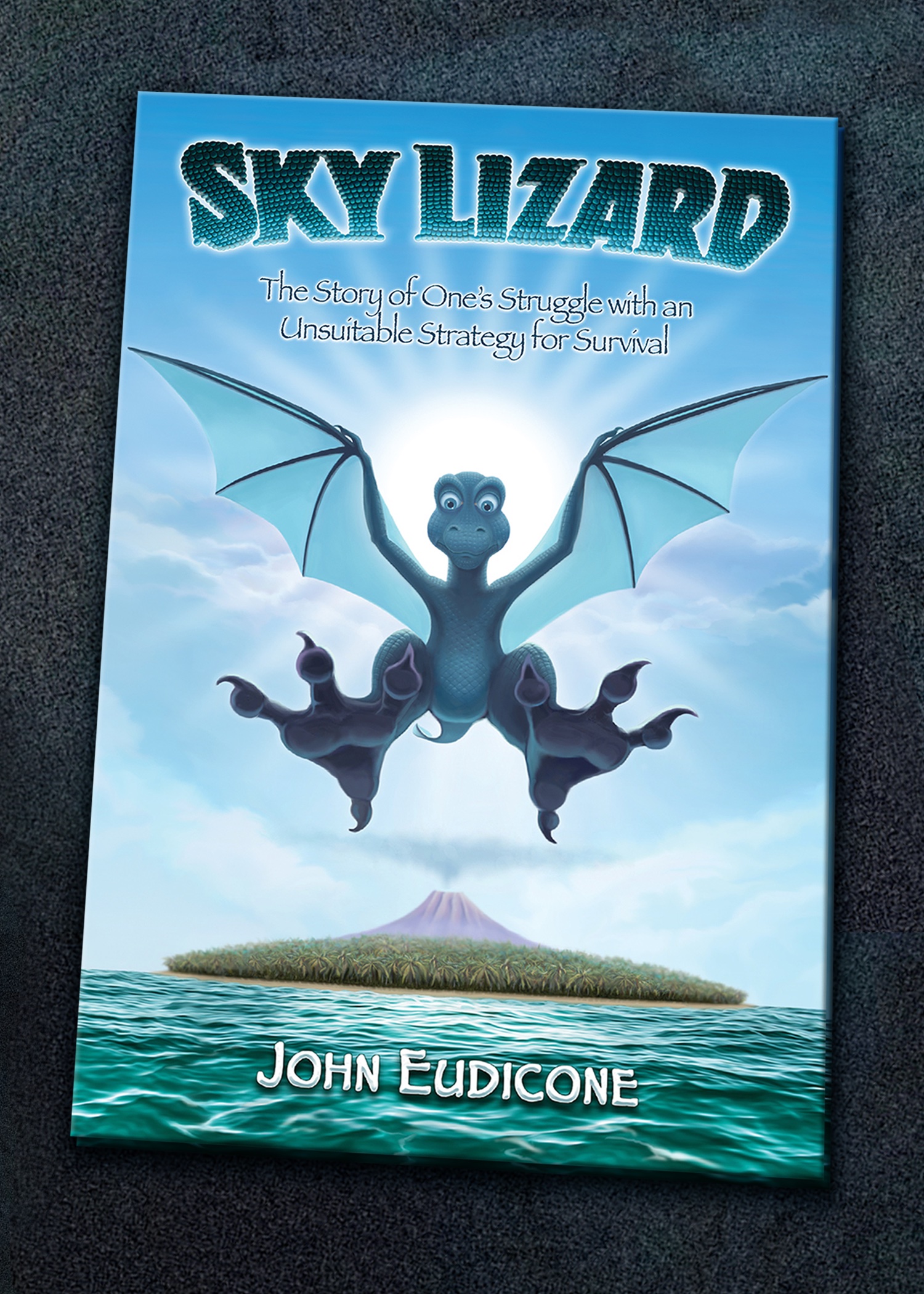 John Eudicone, BFA Communications Design '89, has written, illustrated, and published a picture book, titled Sky Lizard, now available on Amazon. The book—intended for all ages—aims to illustrate the consequences of following what's suggested for us over what nature has ultimately intended. It features 144 full color pages, printed inside covers, and an integrated glossary.
1990s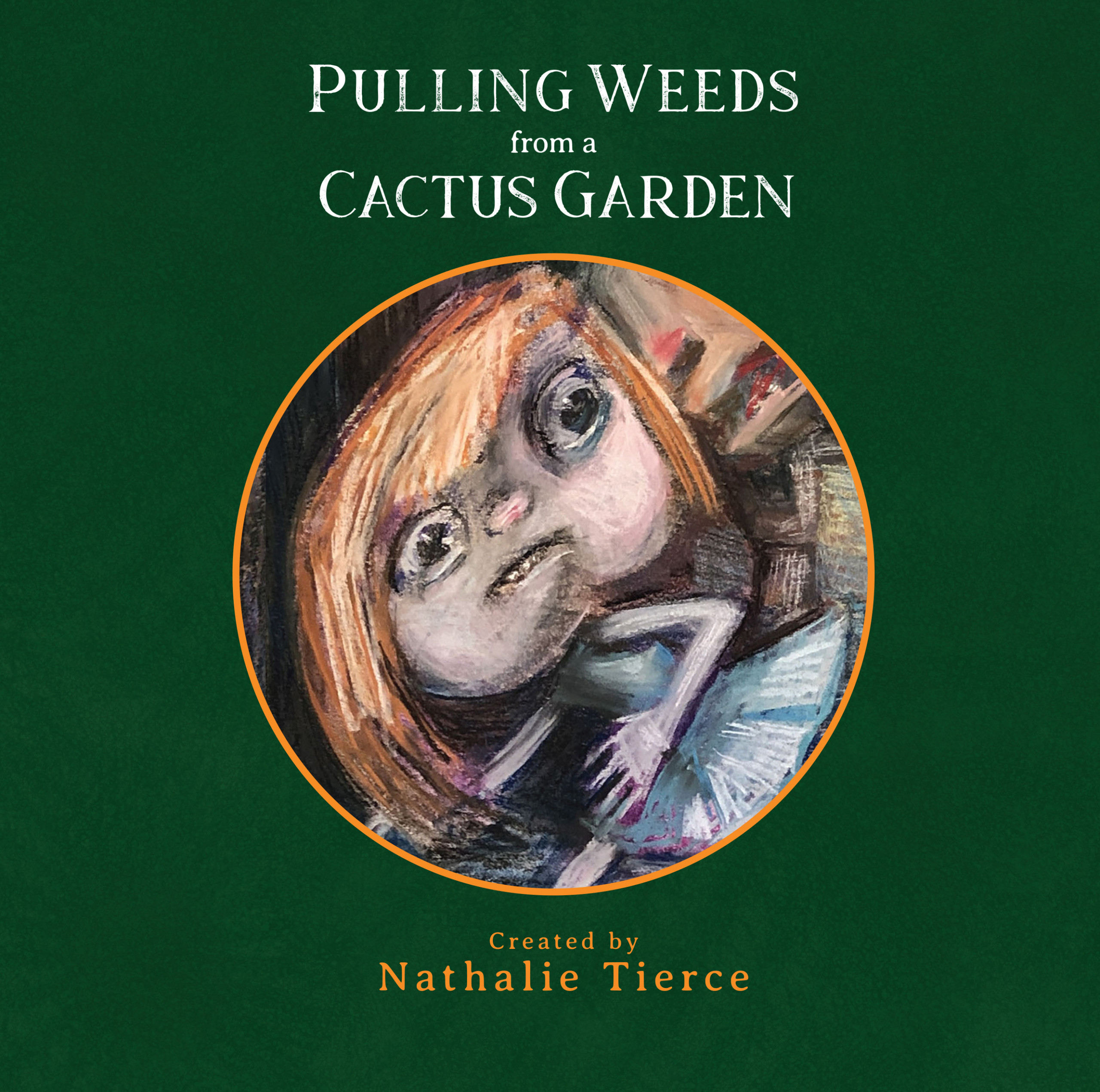 Nathalie Tierce, BFA Painting '90, released her second book, Pulling Weeds from a Cactus Garden, in October. The luridly rendered artwork and writing in Tierce's book reflects the dark side of human interaction and alienation, and how—just like pulling weeds from a cactus garden—you can't participate in either without getting hurt. Yet, Tierce shares, these tales of hazard evoke a sense of beauty and humor from otherwise threatening situations. These visual allegories are more nourishing and more easily digested than the circus of contemporary life around us.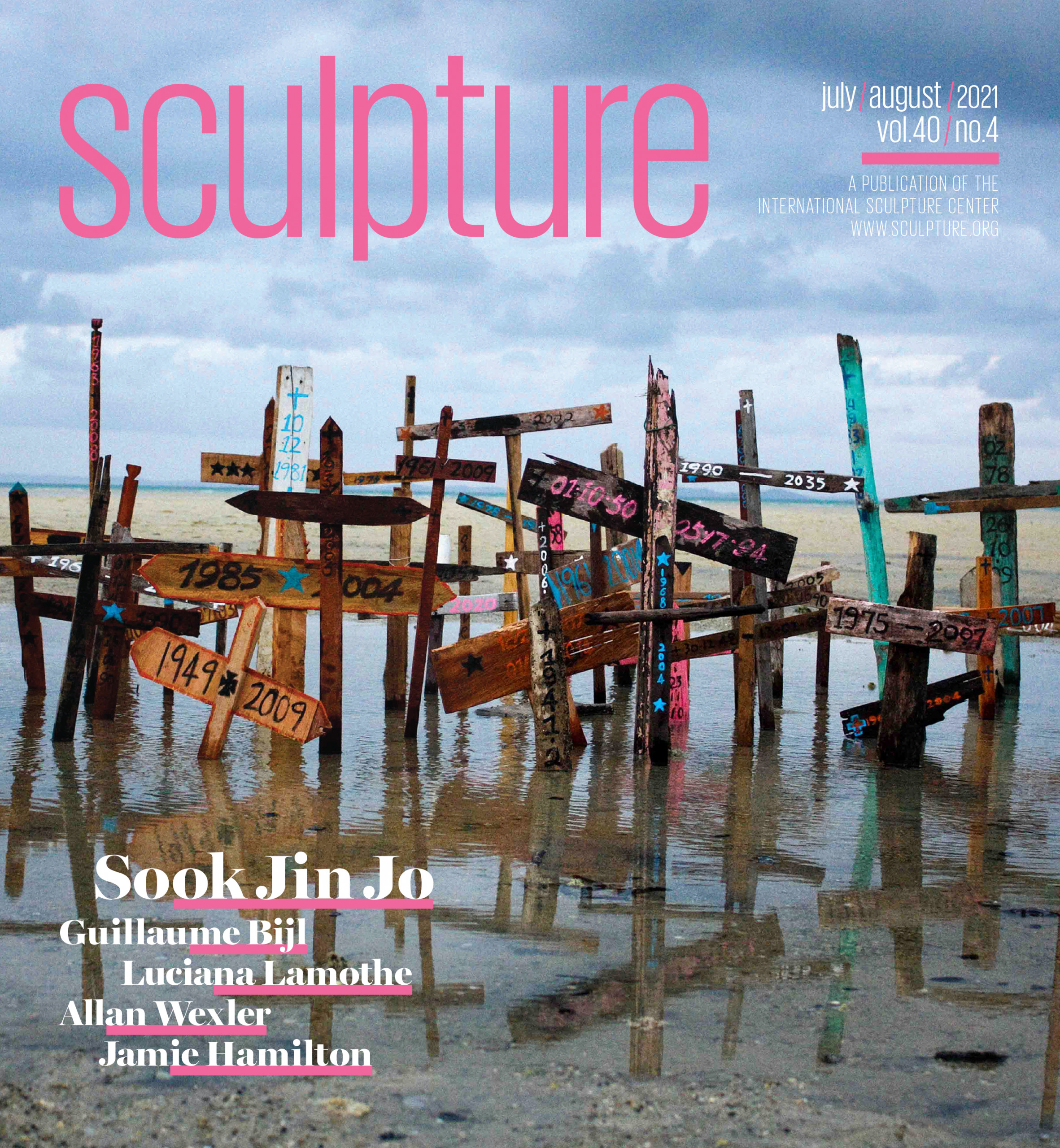 Sook Jin Jo, MFA '91, appeared for the second time on the cover of Sculpture magazine—in July/August 2021, following a feature in September 2003. Additionally, her new sound installation, Witness Ⅱ, was exhibited from March to December 2021 at the Jeju Museum of Contemporary Art in the outdoor project Art Jeoji, which integrated the natural ecology around the museum. Jo donated the work to the Aloysius Healing Center, an orphanage in Busan, Korea. She is currently working on a chapel project in Itzapa, Guatemala, and her third photo book was published in October 2021 by Noonbit Publishing Co.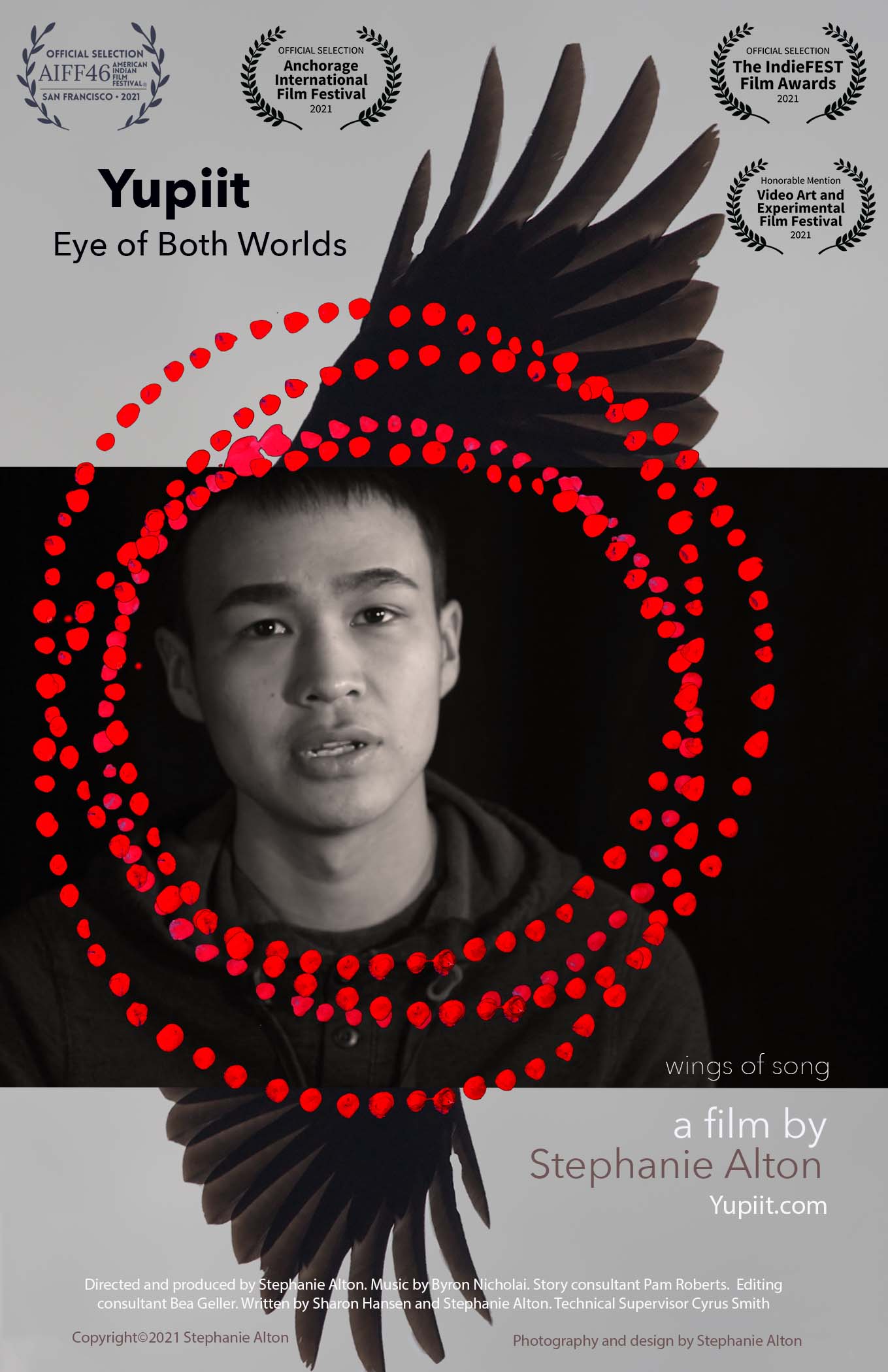 Stephanie Alton, MFA '92, has a new film, Yupitt: Eye of Both Worlds, that has been making the festival rounds. The film takes place in a remote village in Alaska and follows local singer-songwriter Byron Nicholai as he connects with a new generation of Yupik natives through rap and beatboxing. By retelling traditional Yupik stories, Nicholai is able to help young people forge a stronger connection to their cultural heritage and values, including music and dance, subsistence hunting and fishing, and the protection of the environment.
Peter Wachtel, MID '92, shared a webinar he did in September 2021 with the Association for Career and Technical Education and Global Emerging Innovation Summit in Melbourne, Australia, Teaching Innovative CTE: Bringing Industry into Your Classroom with Real-World Projects & Skills.
Orlando Arocena, BFA Communications Design '94, has two vector drawings on display at Disney's Hotel New York – The Art of Marvel at Disneyland Resort Paris.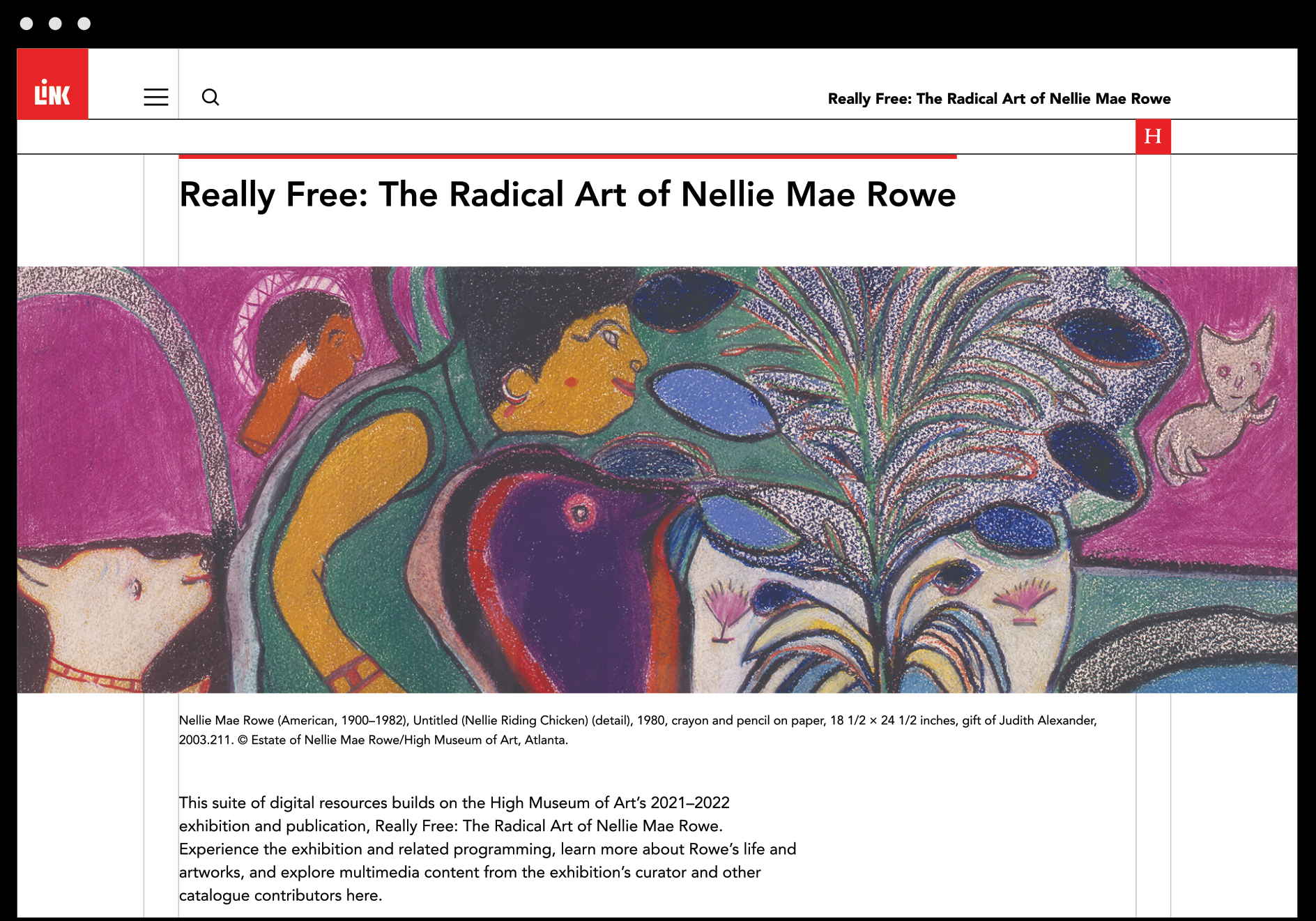 Maya Kopytman, MFA Computer Graphics '95, is a partner at C&G Partners, a multi-specialty creative studio that recently launched the LINK digital platform, an innovative online experience in fine arts scholarly content for High Museum of Art, Atlanta. LINK is an accessible, expandable publication platform with multiple interaction models to meet the needs of users ranging from students to scholars. LINK's gridded structure was inspired by the High's Richard Meier–designed building and the common use of grids in print publications and contemporary art. LINK's minimalistic interface and flexible templates support solo and group exhibitions, aiming to accommodate diverse curatorial subject matter for years to come.
Bernard "Bernie" Langs, MSLIS '95, released a work of music in September 2021, Sacred and Profane Love, which took more than two years to compose and record. The 18-minute genre-bending piece features several vocalists and original lyrics alluding to various poets and writers, including James Joyce, Dante, and Shakespeare, and a retelling of the dreams of Jacob in Genesis. Sacred and Profane Love can be heard on Lang's SoundCloud page. After completing his novella, The Plot, published in the Amazon Kindle Store, Langs retired from writing fiction. He continues to write an arts column for the online newsletter Natural Selections.
Adele Rossetti, MFA Fine Arts (Painting); MS History of Art and Design '96, had her proposal poster for an environmental art installation in Rio de Janeiro, Brazil, selected for the Fulbright 75 Virtual Art Exhibit. The poster was created in connection with Rossetti's 2017 Fulbright US Scholar research grant.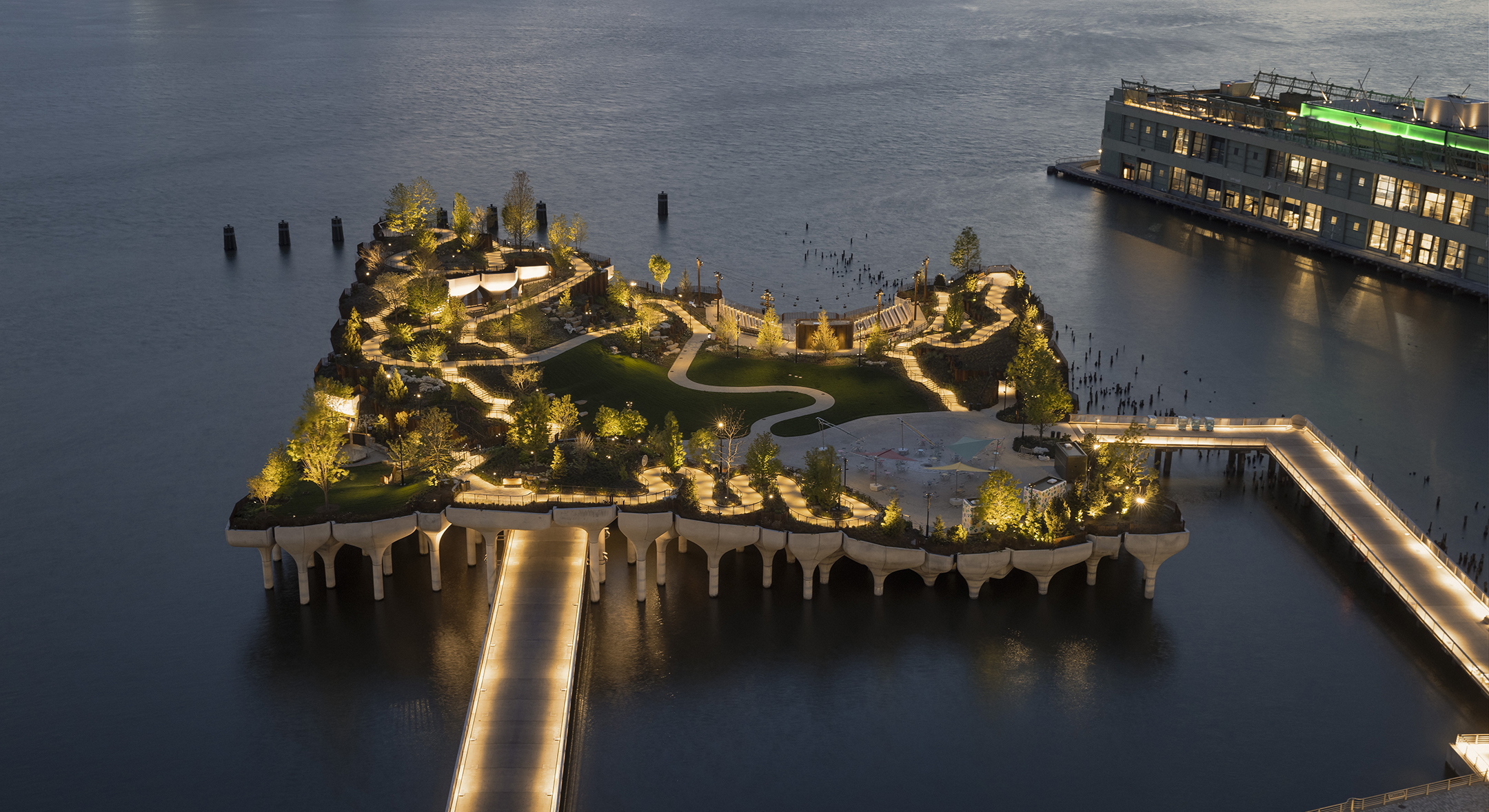 Miyoung Song-Carroll, IALD, IES, LC, LEED AP BD+C, MFA Sculpture; MS History of Art and Design '99, just finished her six-year-long architectural lighting project for Little Island—the man-made island over the Hudson River—in collaboration with the project design team. Little Island opened to the public in Spring 2021 and provides performances that are free of charge. Song-Carroll worked for 10 years on public art installations and light-fixture design and manufacturing in New York City. For the past 17 years she has been working as an architectural lighting designer at the prominent New York City design firm Fisher Marantz Stone.
Lara Knutson, BArch '99, received a utility patent for her three-dimensional light design in March 2021. Between 2020 and 2021, Knutson was an artist fellow at the National Arts Club and is now a member. She is also an adjunct faculty member at Kean University in the Michael Graves College of Architecture and Design.
2000s
David L. McMillan, MSLIS '00, recently accepted a new position as the director of library services at Bluefield State College in Bluefield, West Virginia.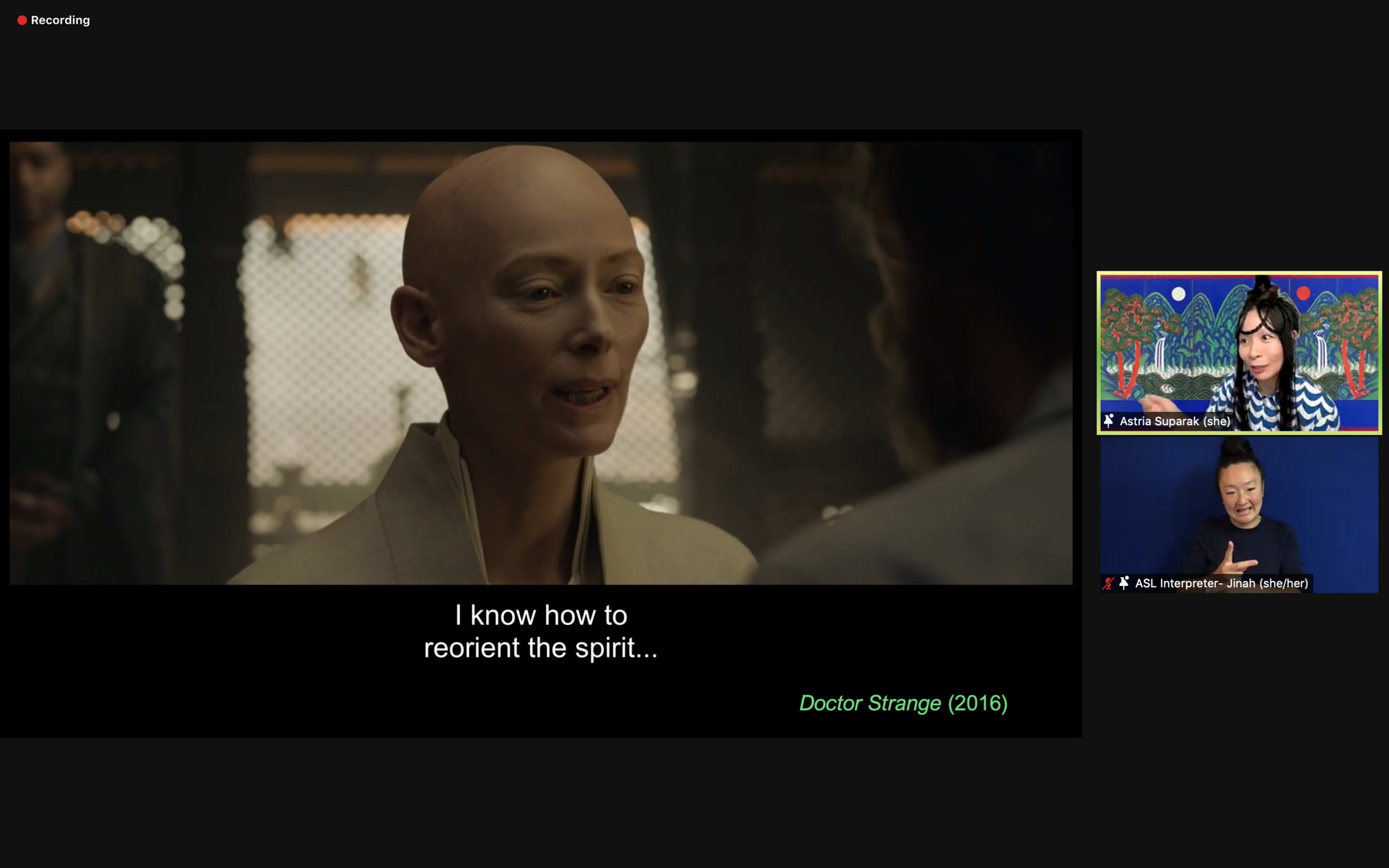 Astria Suparak, BFA Fine Arts '00, premiered her illustrated lecture Asian futures, without Asians at the Museum of Modern Art in November as part of the museum's Modern Mondays series. The presentation toured to the Institute of Contemporary Art, Los Angeles (ICA LA) and the Wattis Institute of Contemporary Art in San Francisco earlier this year, and is part of Suparak's series analyzing science fiction films. The lecture includes installations (on view last fall at OXY Arts in Los Angeles), videos, and visual essays. Suparak's work was on view at the Walker Art Center (on site and online) February 8 through February 22.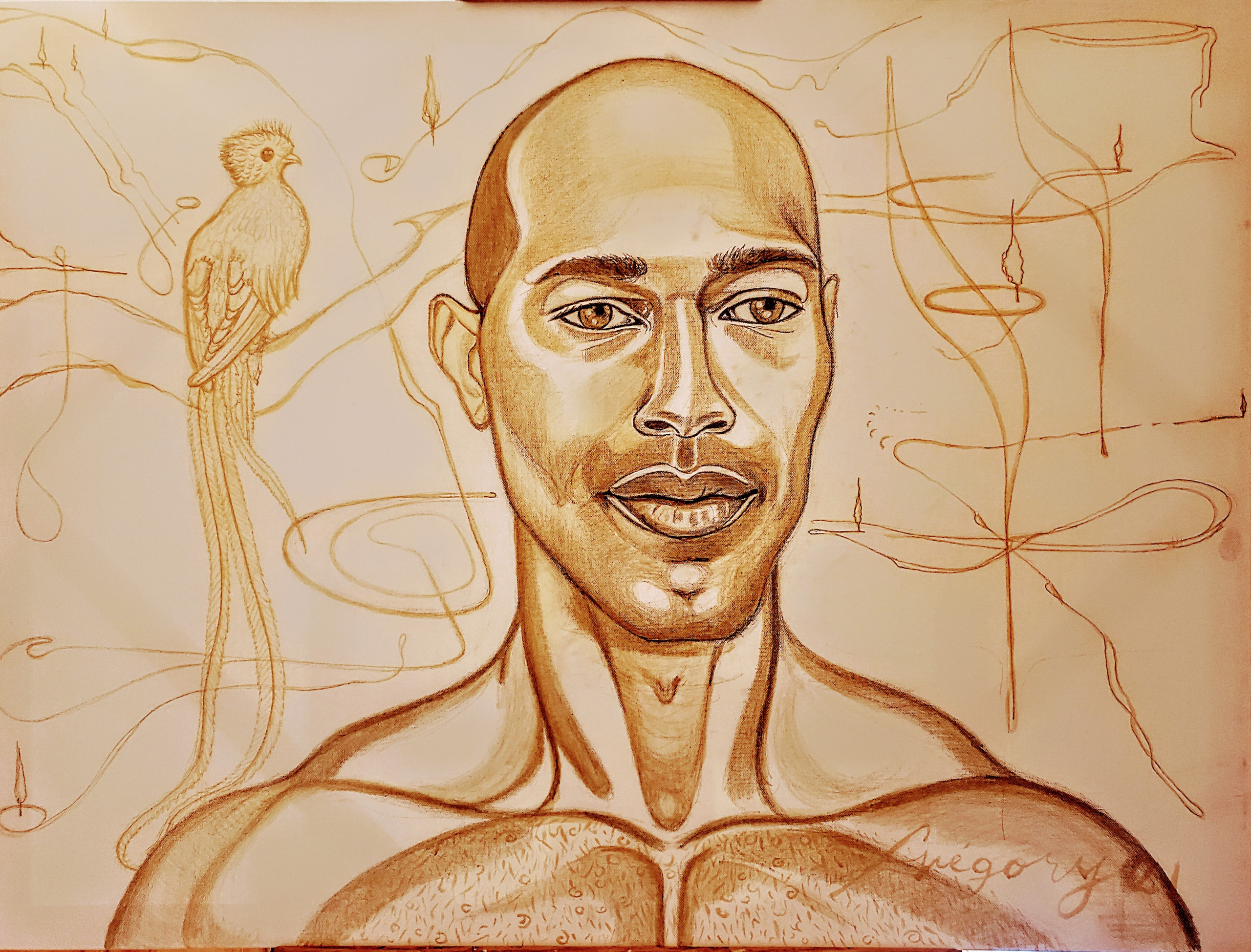 Gregory-Fritz La Planche, BFA Fashion Design '02, shared a series of recent paintings titled Internal Utopia. La Planche writes, "Post COVID-19, we all need to create our own internal happiness."
Heidi Crowe, MSLIS '04, was promoted in September to managing director, head of research and information services at leading strategic communications advisory firm Abernathy MacGregor. Heidi has led the firm's Research and Information Services offering since joining the firm in 2019. She has since greatly expanded Abernathy's research, analytics and data-driven capabilities, and created numerous new resources for clients. Heidi also advises clients on profile raising and reputation management campaigns, including during crises, transactions, shareholder activism, cybersecurity incidents and management transitions.
Will Day, MArch '04, had a feature in Tainted magazine highlighting his large-scale paintings and the foundations of his practice, with credit given to his teachers and experiences at Pratt. Day's website is willdayart.com.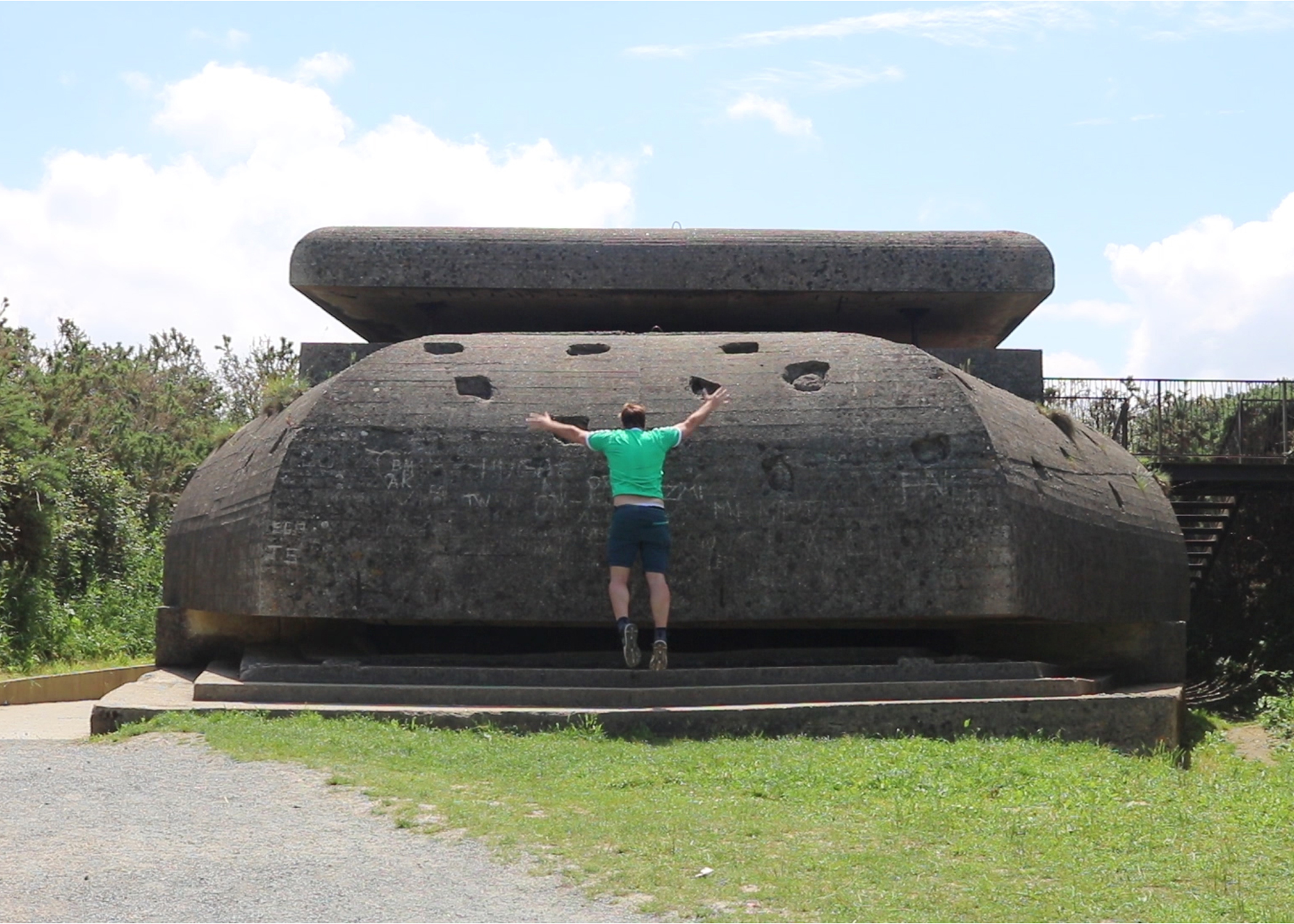 Daniel Greenfield-Campoverde, BArch '06, is among the 68 artists featured in Bronx Calling: The Fifth AIM Biennial at the Bronx Museum. On view through March 20, the exhibition showcases work by artists selected for the museum's AIM Fellowship program, which supports early-career New York City–based visual artists.
Eric Morrell, BFA Painting '06, has been nominated for his fourth consecutive Emmy for Production Design for Last Week Tonight with John Oliver. He was nominated this season for an episode in which he built a giant 100-foot by 70-foot building and then blew it up. More of his work can be seen at ericmorrelldesign.com.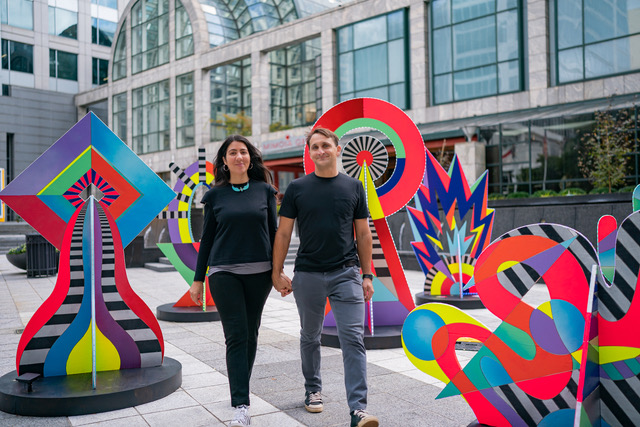 Gray Edgerton and Manoela Madera, both BFA '07, the artist duo KiiK Create, presented their sculptures Energy Field Tokens in the Wells Fargo Plaza of Charlotte, North Carolina, a project sponsored by Blumenthal Arts Group. Their installation consists of six freestanding sculptures that can be seen as a Human Energy Charging station. Each token serves as a visual icon that represents a specific energy or frequency one can manifest.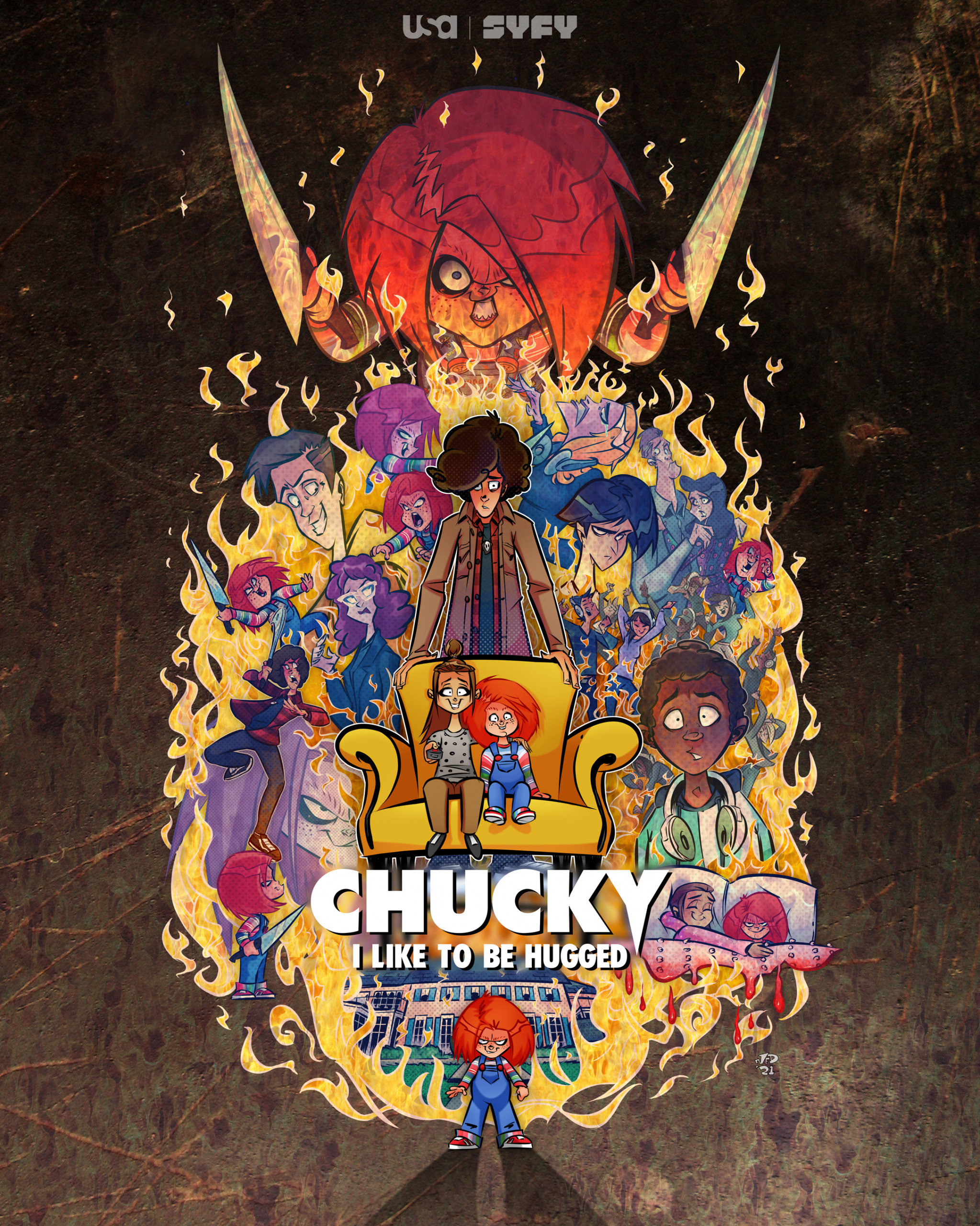 Ned Ivory, BFA Art and Design '08, was commissioned by SYFY and Tongal to design the promotional poster for the third episode of season one of the series Chucky, produced by USA Network and SYFY. Tongal, a platform for content creation used by studios, brands, and talent worldwide, based in Santa Monica, California, sought eight artists to bring this next installment of the Child's Play franchise to life across the official Chucky, USA Network, and SYFY social channels. Ivory, who lives in Great Barrington, Massachusetts, specializes in comic book art, storyboards, and freelance commissions.
​​Bill Caplan, MArch '09, published his book Thwart Climate Change Now: Reducing Embodied Carbon Brick by Brickthrough the Environment Law Institute in November. The book addresses the need to slow the pace of climate change within the coming decade, and was highly received by Ken Berlin, the president and CEO of the Climate Reality Project founded by Al Gore. Berlin called Caplan's book a "wakeup call for everyone seeking to reduce carbon emissions in newly built and retrofitted buildings . . . a must read."
2010s
Pradnya Patil, MS Interior Design '12, participated in the 2nd National Rug Design Competition organized by Jamie Stern Design in 2021 and was awarded the runner up from the West region. Her winning entry, an homage to the expansive landscape of the Southwest and Arizona's Antelope Canyon, is currently in the process of being made into a sample. Patil's winning design (above) can be seen at jamiesterndesign.com. Photos from her visit to Antelope Canyon can be found on her photography website, www.ppradd.com.
Ahmad Shaibani, MS City and Regional Planning '17, and Claudia Castillo de la Cruz, MS Urban Placemaking and Management '19, welcomed their new baby into the world in November 2021.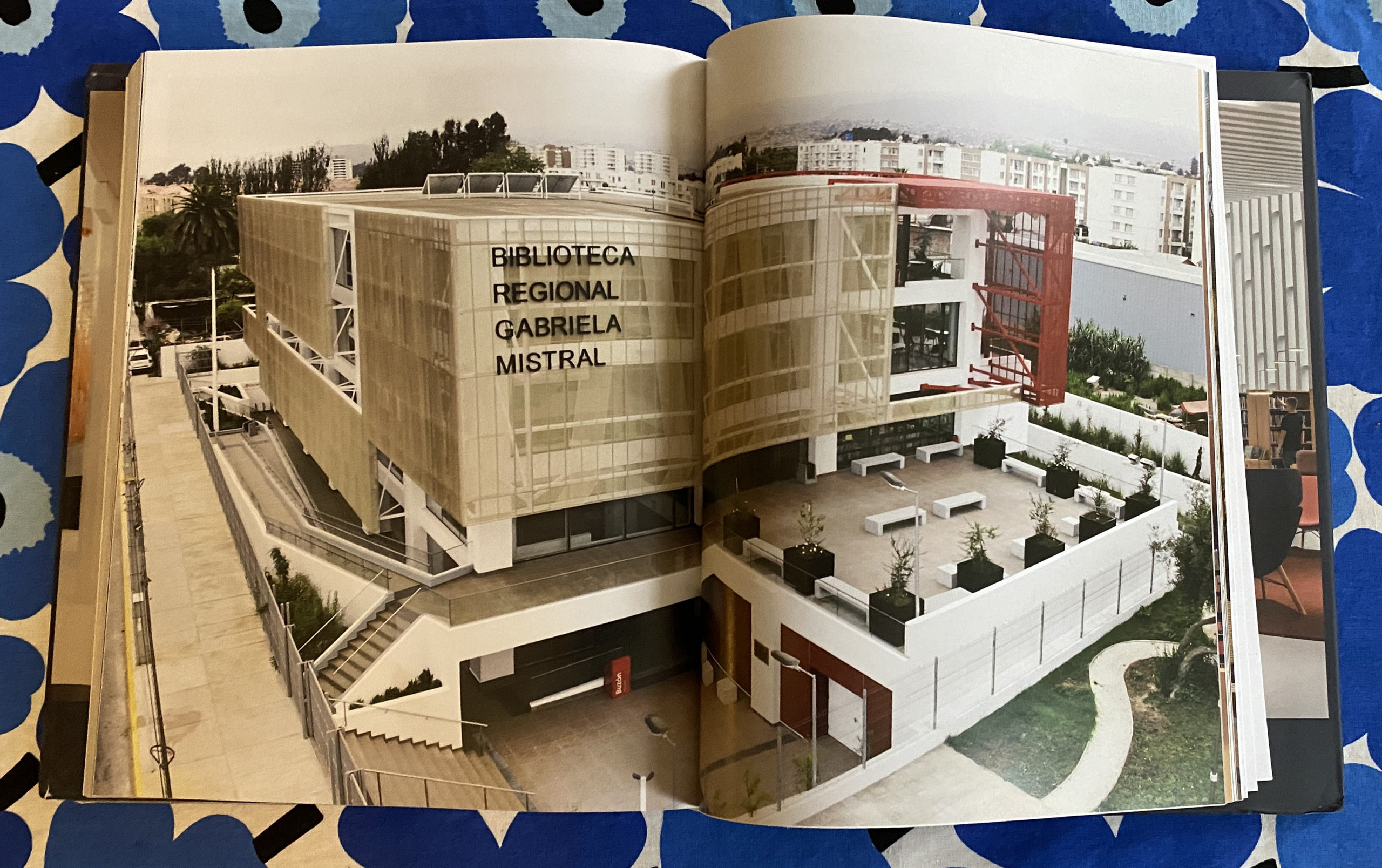 Andrés Valle Florsheim, MS Architecture '18, had work from his practice Valle Cornejo Arquitectos, based in Santiago, Chile, published in the book Libraries Architecture by David Andreu Bach (Monsa, 2021). The book highlights the design of Biblioteca Regional Gabriela Mistral in La Serena, Chile.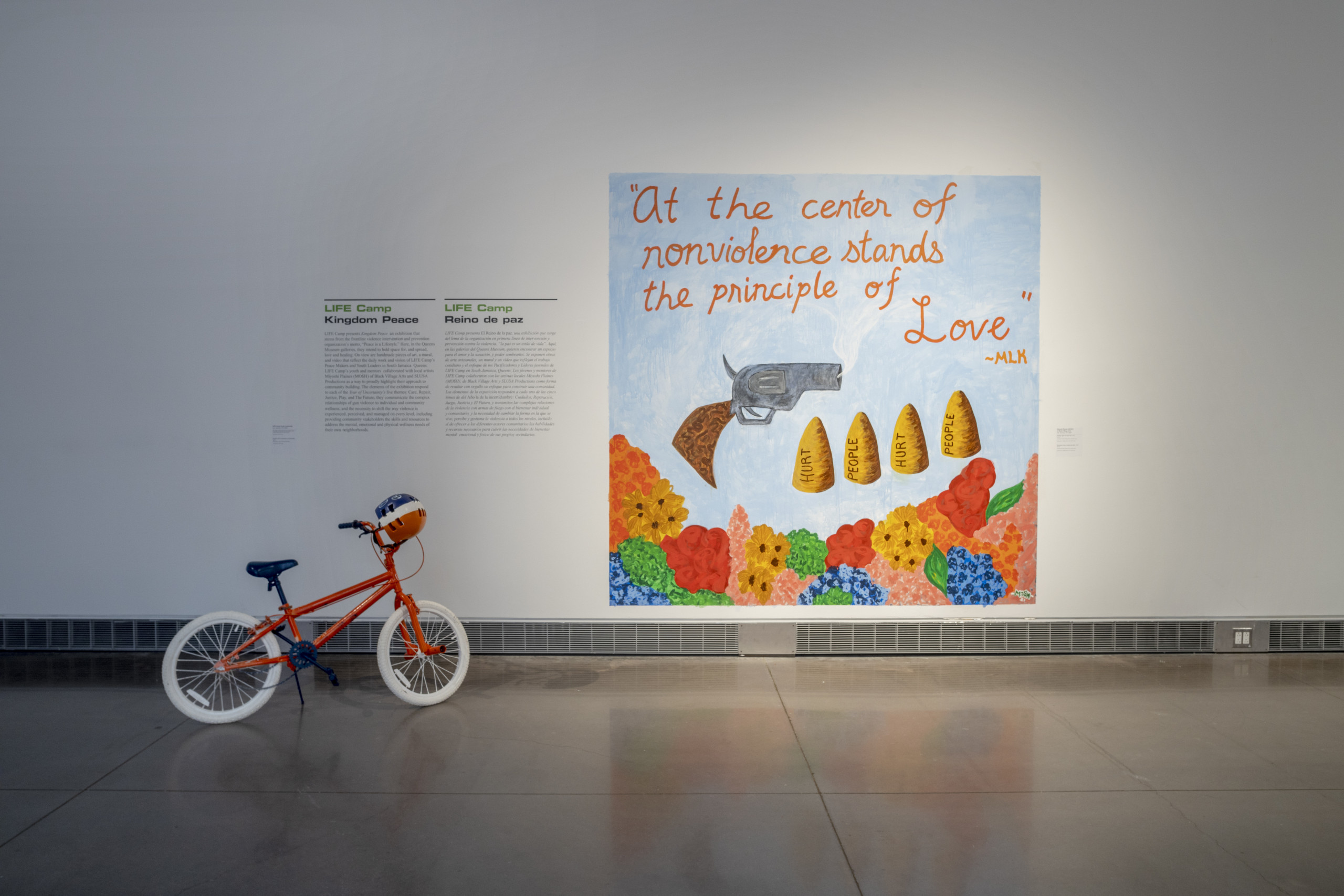 Miyoshi Plaines (MO$H), BFA Fine Arts (Drawing) '19, created a mural for the group exhibition Kingdom Peace at the Queens Museum, in collaboration with LIFE Camp and the Queens-based artist collective Black Village Arts. The exhibition, on view from October 2, 2021, through February 13, 2022, is part of the museum's community-focused Year of Uncertainty program, which has partnered with artists, community organizations, and other creative leaders to focus on "creating new possibilities for culture, kinship, and mutual support."
2020s
Madison Wilds Burger, BFA Photography '20, founded the textile start-up Speculative Surfaces to develop lab-grown leather. Last fall, Burger exhibited documentation and demonstration of the alternative-leather-making process in Speculative Surfaces at Pratt. (Read more on Pratt's News page.)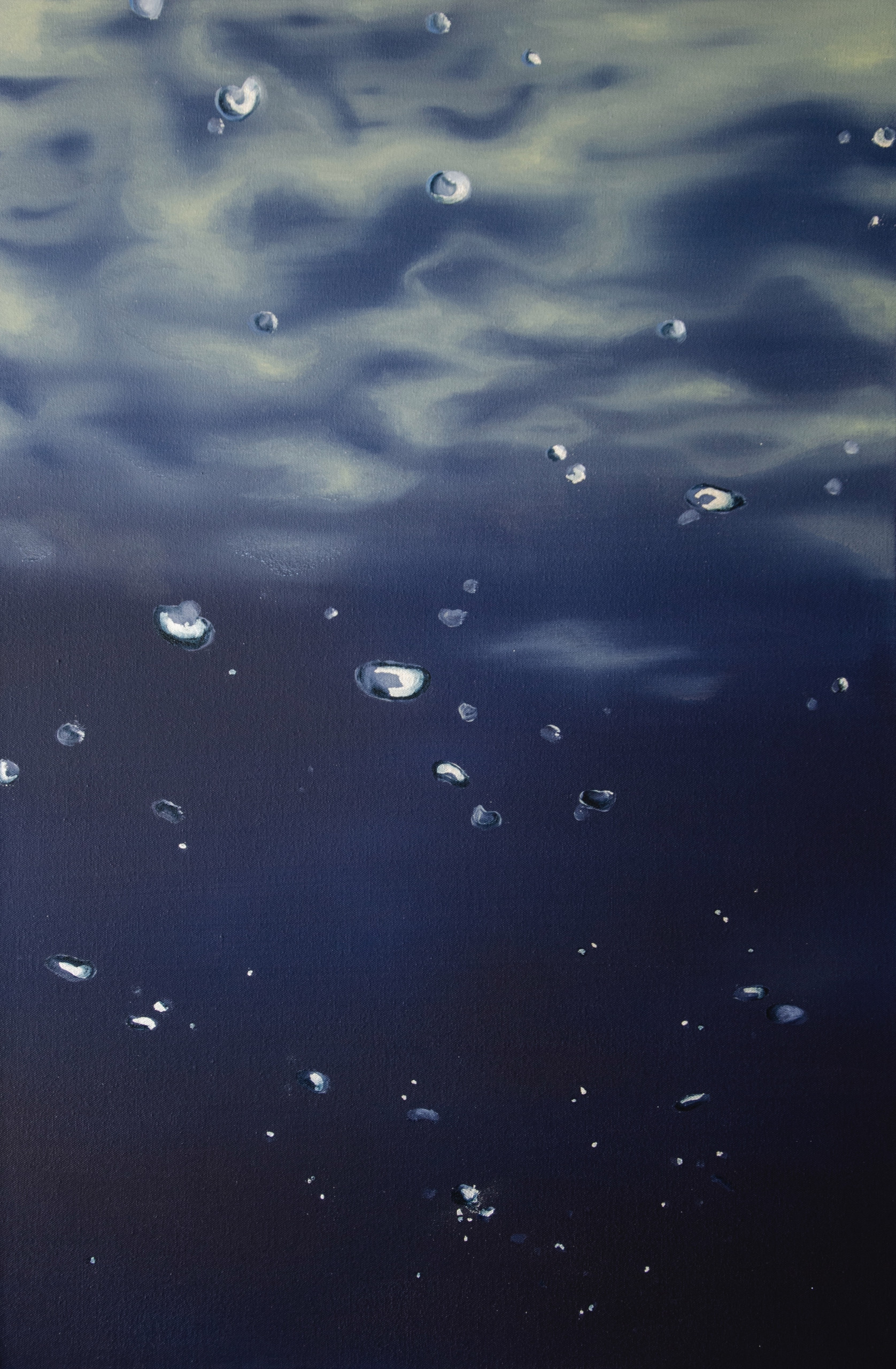 Ari Fouse, BFA Painting '21, completed a month-long artist residency at the Dorland Mountain Arts Colony in Temecula, California, in August 2021. While there, Fouse began a new body of work inspired by the sky-scapes of California. Last fall, Fouse began working in Los Angeles at Infrathin, Inc. as the assistant to multimedia artist and filmmaker Alex Israel. From August 22 to October 9, 2021, Fouse had two paintings from a series, Water-bound, on view at the Coppell Arts Center in Texas, as part of their BLUE exhibition.
Yaokun Wu, BID '21, was part of the Lexus Design Award Finalists Exhibition in Tokyo last fall, centered on "Designing for a Better Tomorrow." Wu's prototype for Flash Pak, a lifesaving device, was exhibited along with work by fellow 2020 and 2021 Lexus Design Award finalists from around the world. (Read more about Wu's design on Pratt's News page.)
---
Submit to Class Notes: Pratt alumni, we want to know what you're up to, and so do your fellow graduates. Send your updates on work and life to classnotes@pratt.edu. Notes may be up to 100 words in length. Please include your full name, degree or program, and graduation year. All submissions will be edited for length, clarity, and style.
Image at top: Miyoung Song-Carroll, IALD, IES, LC, LEED AP BD+C, MFA Fine Arts (Sculpture) and MS History of Art and Design '99, recently completed a six-year-long architectural lighting project on Little Island, the recently opened public park and performance venue overlooking the Hudson River in Manhattan.
Class Notes was compiled and edited by Lexi Anderson, BFA Writing '21.