Class Notes is Pratt alumni news compiled from alumni submissions, items shared by faculty and staff, and media mentions. Read on for the Fall 2023 issue's dispatches, and see below for guidelines on how to submit.
Group Highlights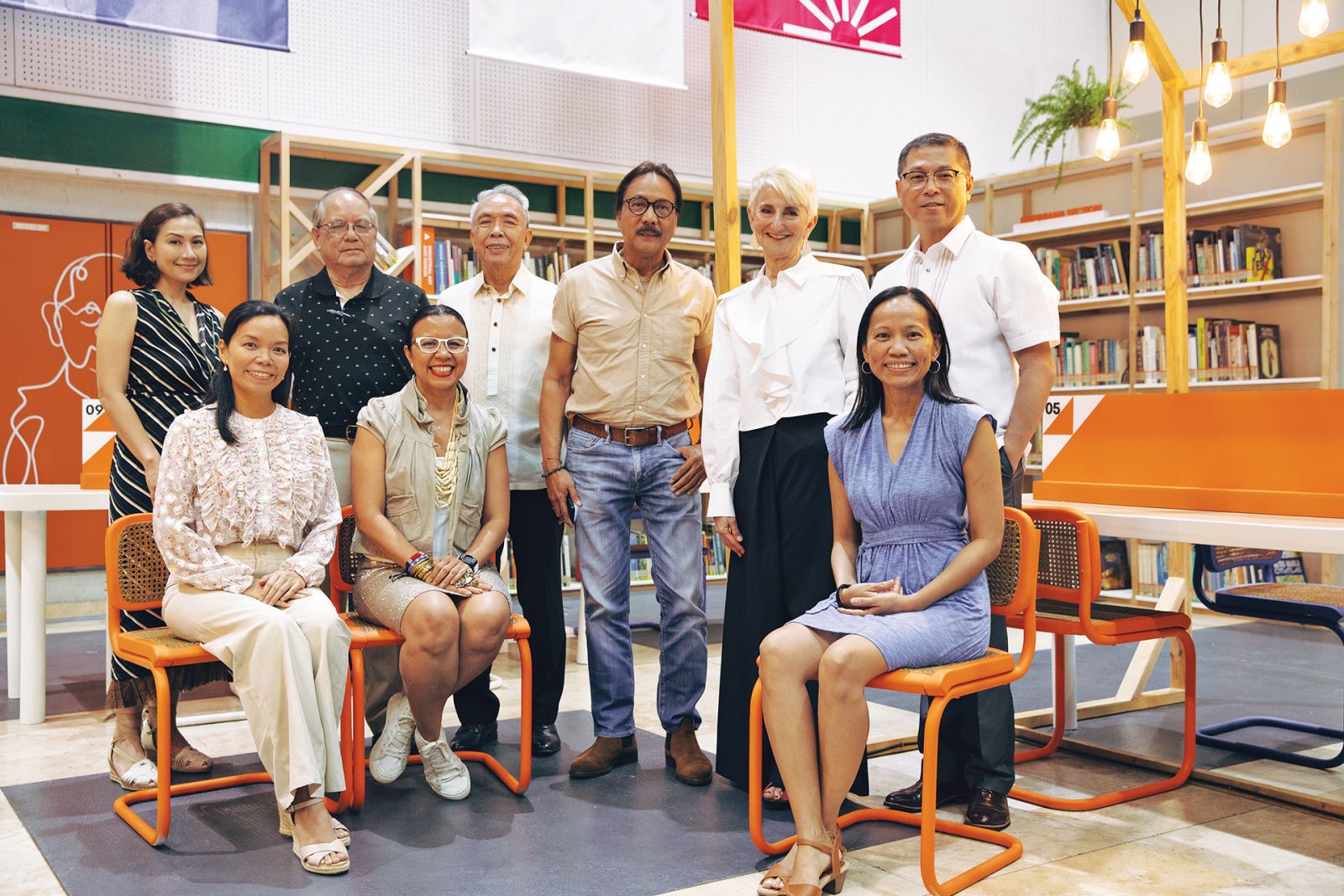 In May, Tatler Asia published an in-depth feature on Pratt alumni in the Philippines who are shaping the future of Filipino architecture and design. The story was published on the occasion of Pratt President Frances Bronet's visit to the Philippines last spring, hosted by Doris Magsaysay Ho, BID '80, who highlighted the work of alumni including Ed Calma, BArch '88; Kenneth Cobonpue, BID '91; Dom Galicia; Rhea Matute, MID '98; Tina Periquet, MS Interior Design '94; Impy Pilapil; Nestor Vinluan, MFA Fine Arts '82; and Joey Yupangco, BID '84. During President Bronet's visit, detailed in the feature, several of the alumni showed the president their accomplishments in person, including on a tour taken through the National Museum of Natural History, which was transformed by Galicia and Periquet from an obsolete government building into a lively structure. There was also an exclusive viewing of paintings by Vinluan and glass sculptures by Pilapil at Metropolitan Museum of Manila, and a visit to the Design Center of the Philippines, led by Matute, who is executive director of the organization. Notably, Yupangco, the founding dean of De La Salle-College of Saint Benilde, introduced President Bronet to the school's campus and informed her that its curriculum was in part shaped by Pratt's; Calma, who designed the campus's building, was also part of the tour. Of the alumni, Bronet remarked, "I have never seen a more compassionate and intellectually generous community." The story is available online at tatlerasia.com.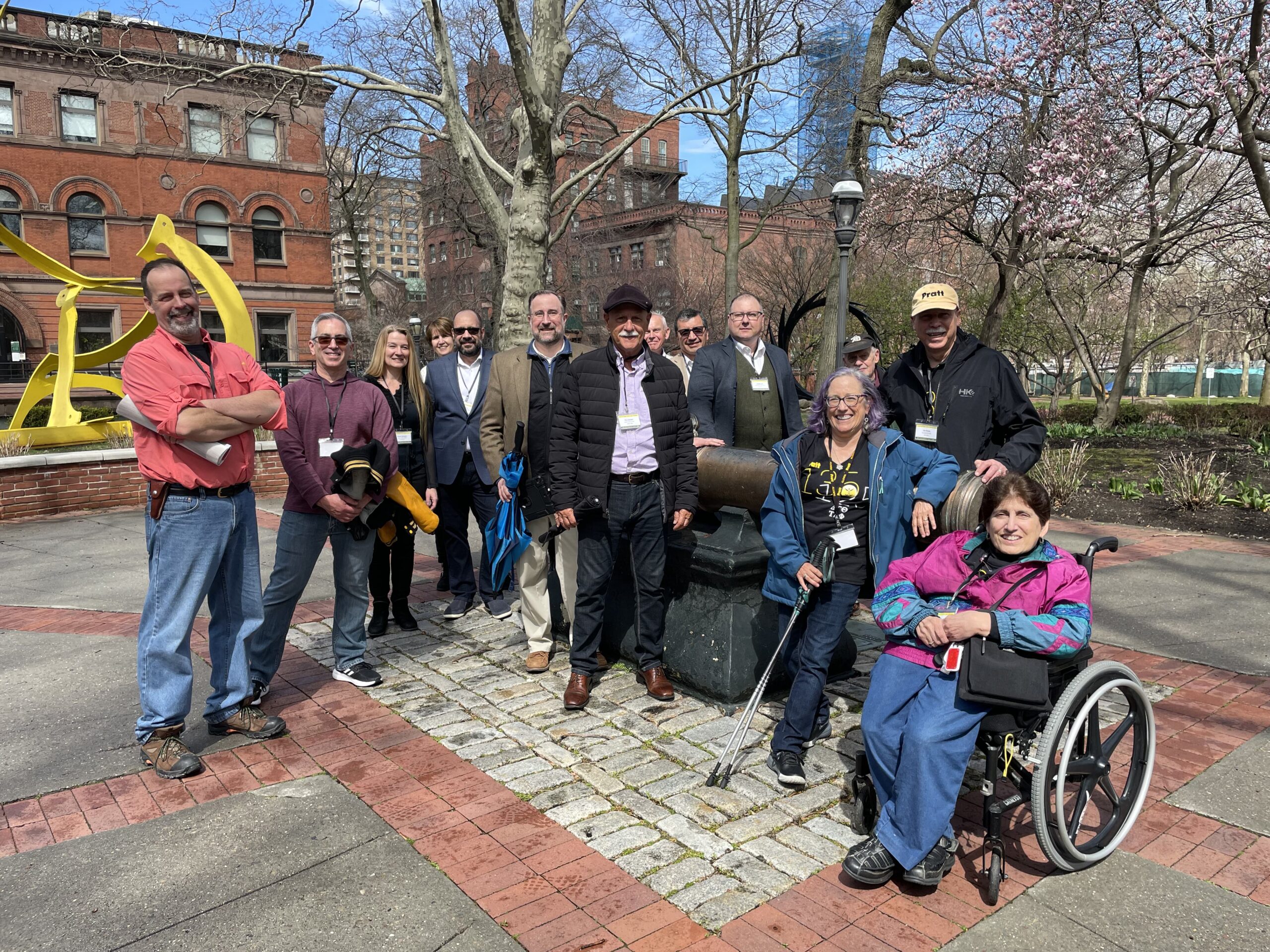 This year, the DGT Alumni Association (dgtaa.org) celebrated the 125th anniversary of their fraternity, founded at Pratt just 10 years after the Institute was established. At a gathering of DGT alumni this past April organized by DGT Engagement Team Leads Anne Marie Michael, BArch '81, and Elycia Lerman, BIE '82, DGT Alumni Association President and Industrial Engineering alumnus Tom Fiorella, BIE '74, shared a brief history of the longstanding organization, which launched in 1898 as Delta Theta, part of a national fraternity. They reorganized in 1929 as local fraternity Delta Gamma Theta, Alpha Chapter, and again in 1961 as Tau Delta Phi, Tau Sigma Chapter, before returning to Delta Gamma Theta (DGT) in 1988.
While DGT had, until recently, not inducted members since 2006, the organization continued art- and community-based activities at its house at 272 Clinton Avenue with the Pratt student community. From 2015 to 2021, the DGT Alumni Association operated Gallery House, which hosted exhibitions by Pratt undergraduate and graduate students and provided alumni mentoring. Starting this past academic year and coinciding with DGT's 125th milestone, a new initiative has been underway to reimagine the Gallery House program with the involvement of 13 Pratt undergraduate students who made a creative appeal to the DGT Alumni Association to join the organization. (Gallery House is on Instagram at @dgtgalleryhouse.)
The 125th anniversary gathering looked forward to the future of the organization through its newest student members alongside a celebration of its past and the many Pratt alumni who have shaped it. This included a special recognition of the oldest living known and active DGT alum, Rodney (Rod) Finkle, BID '55. Fiorella read a passage from Finkle that he found particularly fitting for the occasion: "There is something more fundamental to this fraternity. Something unknown to all outsiders; something deep and personal which can perhaps be partially explained by this: There is a form of love men know. It includes not romance nor the yen to roam but a liking to one another evident in these words: This is my fraternity brother," to which Fiorella added "and sister."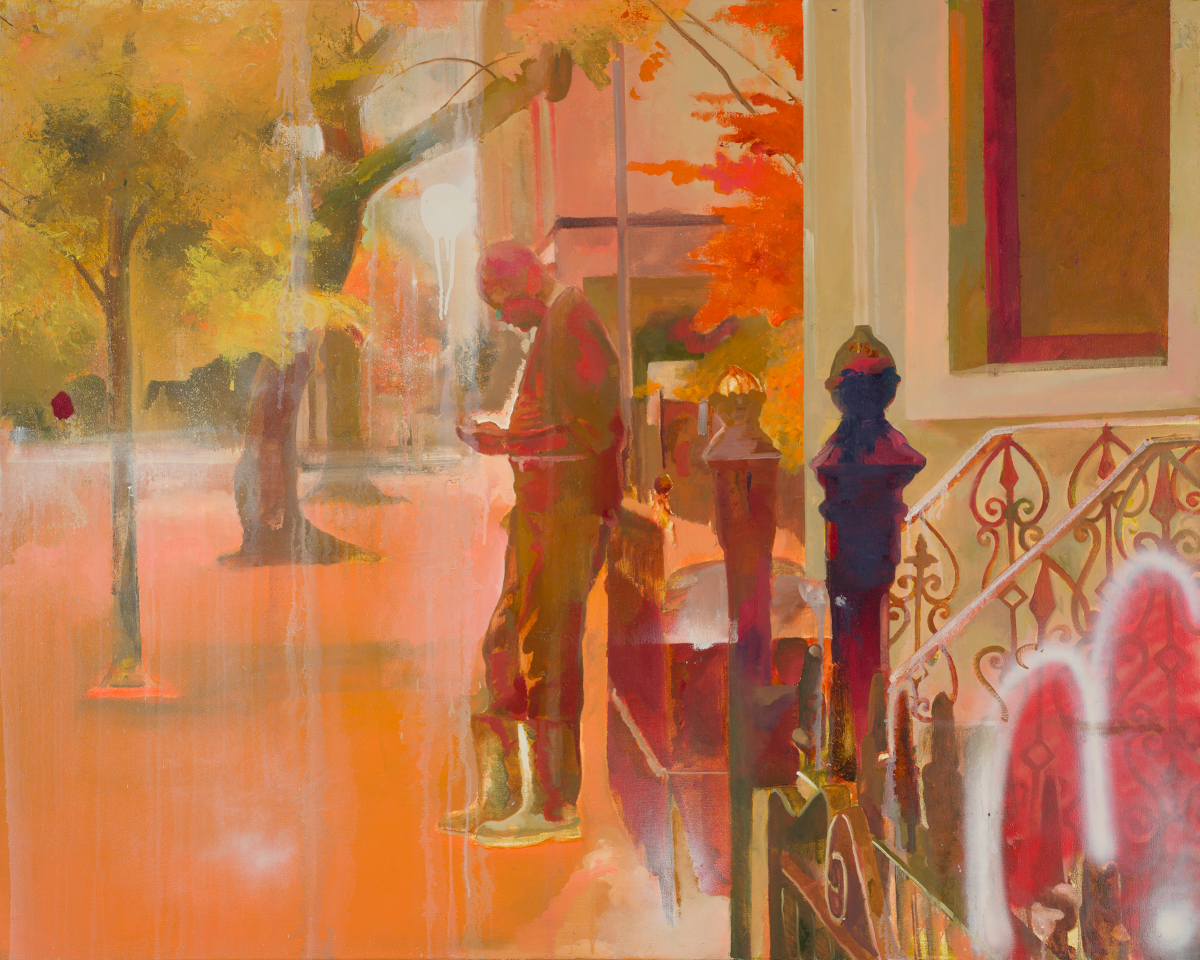 Alumni from the MFA Fine Arts program, including Kate Butler, MFA History of Art and Design; MFA Fine Arts '19; Guanqi Chen, MFA Fine Arts '20; Katie Croft, MFA Fine Arts '20; Naomi Frank, MFA Fine Arts '18; Devin B. Johnson, MFA Fine Arts '19; Kosuke Kawahara, MFA Fine Arts '20; Hiu Ching Leung, MFA Fine Arts '22; Weijia Lizzy Li, MFA Fine Arts '17; Katelynn Mai-Fusco; Samantha Morris, MFA Fine Arts '22; Jean Oh, MFA Fine Arts '19; Natalia Petkov, MFA Fine Arts (Sculpture) '20; Rob Redding, MFA Fine Arts (Painting and Drawing) '22; and Eric Wangsvick, MFA Fine Arts (Printmaking) '19, had their work exhibited in the group show There Is a Certain Slant of Light at Pratt Manhattan Gallery this summer. Curated by Seph Rodney, the exhibition explored the poetic use of light in painting, photography, and multimedia artworks. According to coverage in Hyperallergic, the show aimed to "showcase a sense of buoyant inquiry and insight" by artists who "pay close attention to the interplay, whimsy, and weight of light, capturing its essence in their respective mediums."
1940s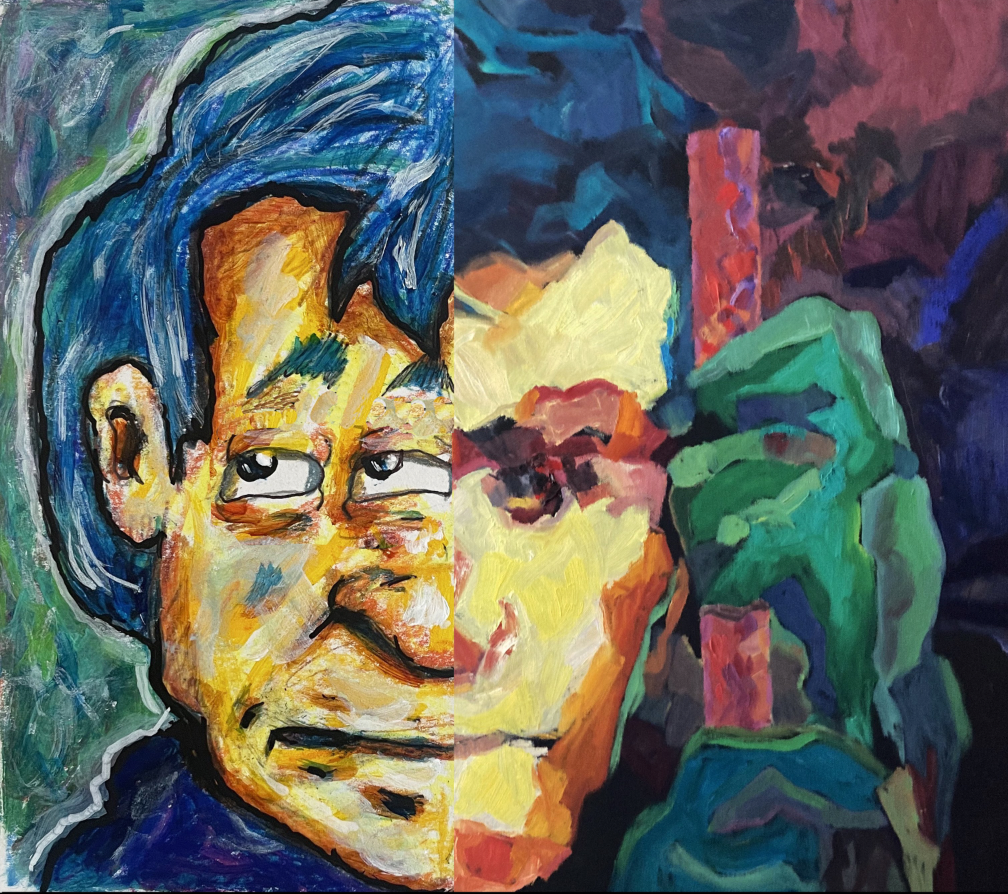 John F. Servo (1921–2006), alumnus of advertising design, had his work featured in Generations, a two-person painting show that also included the work of his grandson of the same name, who goes by the artist's moniker City Kitty. The group show—which opened May 12, 2023, at All Street NYC in Manhattan—was billed as showing "the story of this family's generations of NYC-based painters." The opening reception featured City Kitty interviewing his father and curator of the show, John G. Servo.
1950s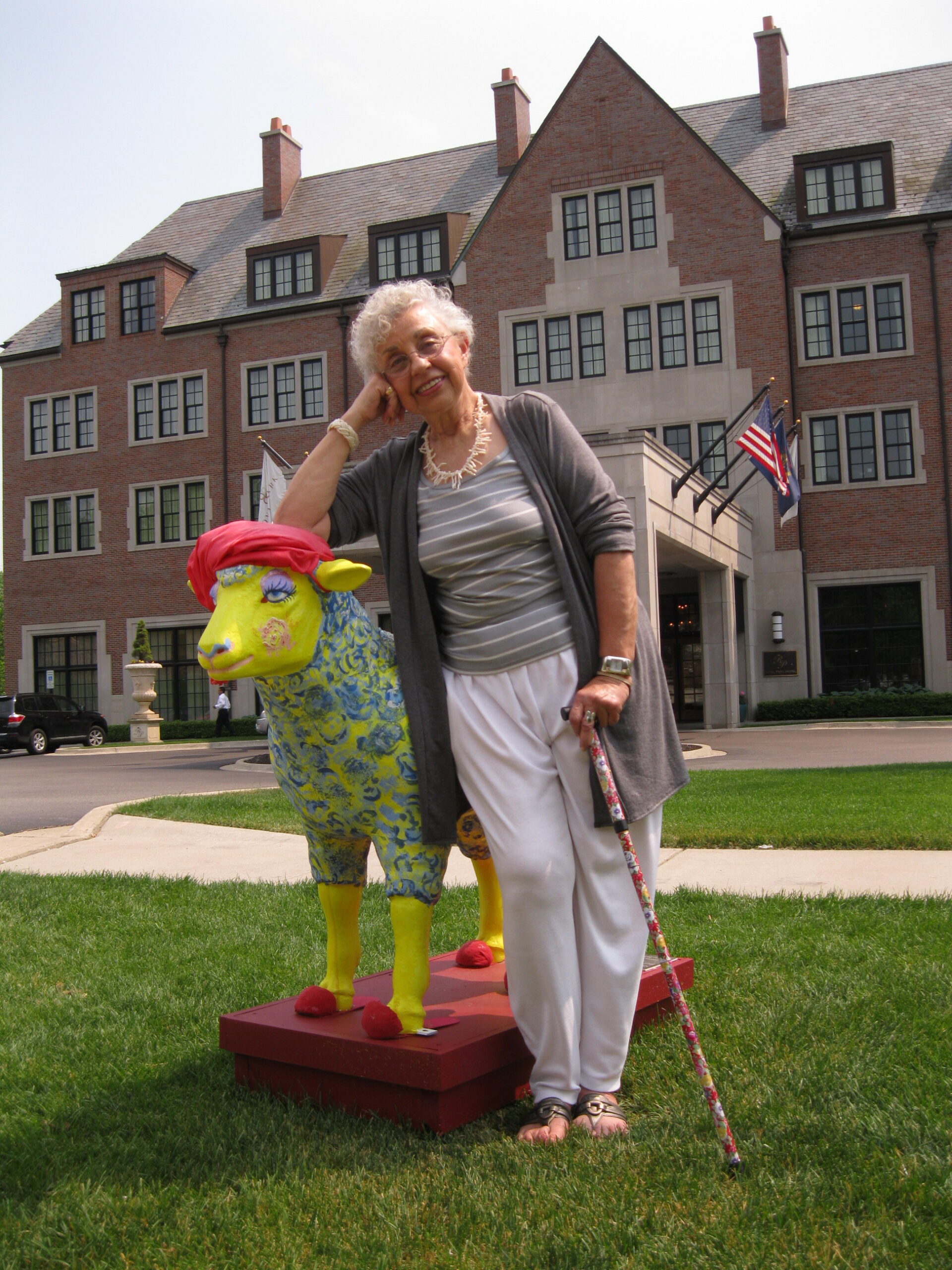 Jackie Grineff, BFA Illustration '55, who goes by the name Lyn Sieffert professionally, has been serving as a docent in the city of Detroit. She has also worked for Cranbrook Academy of Art. As a docent, Grineff has a particular interest in music and architecture, with knowledge on the Detroit Symphony Orchestra and Detroit's Orchestra Hall, as well as architects such as Minoru Yamasaki and Eero Saarinen. Grineff has also received recognition for her service in her local Historic Districts Commission. She writes: "The benefit of a Pratt education is you will always compulsively be looking for ways to see every aspect of life differently . . . This versatility is evident in my life's portfolio of work."
Sam Frazer, Art and Design Education '55, was recently highlighted by his son, Brian Frazer, in The New York Times Modern Love column. Sam is described as having been a talented young illustrator who "commuted an hour-plus each way from Brooklyn to go to the High School of Industrial Art in Manhattan and then to Pratt Institute." Soon after, he became an art teacher before pausing his creative life to take care of his ill wife. Sam's passion for illustration was reignited through collaboration with his son, who posted their collaborative comic strips online, eventually selling a comic to The New Yorker. (The New York Times)
1960s
John Behrmann, BArch '60, after nearly 60 years, has sold and retired from his architecture firm, Mascioni and Behrmann Architects and Engineers PC. The firm was founded in 1964 with his former Pratt professor, John G. MascioniPE. For the first 40 years, the firm's practice was primarily involved with corporate interiors such as the New York headquarters for the Union Bank of Switzerland and the New York, Toronto, and Montreal headquarters of the Royal Bank of Canada. In the last 20 years, the firm's work has been primarily in healthcare, working with health care providers such as VNS Health and Northwell Health, among others. Behrmann still serves as a consultant to the firm.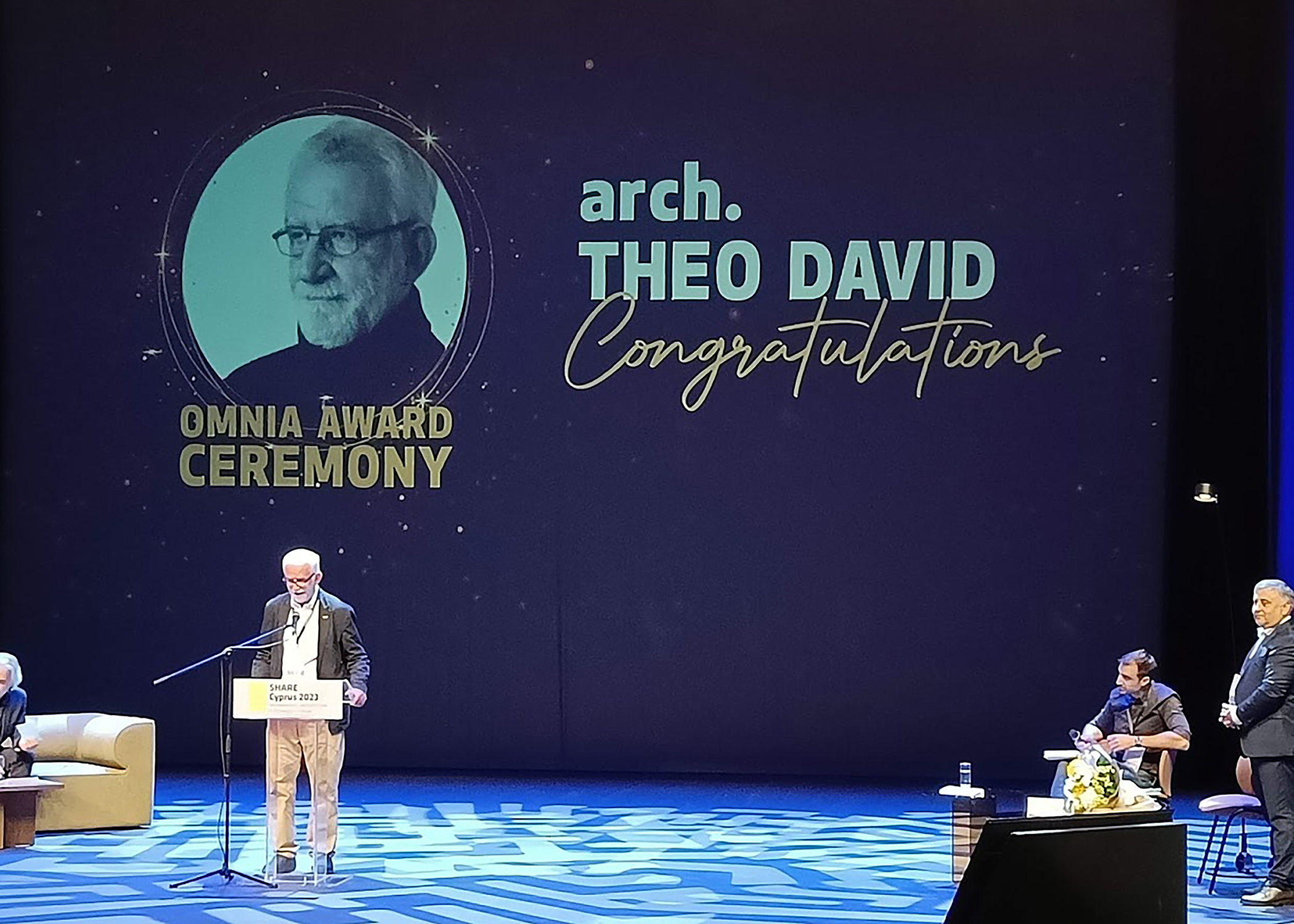 Theoharis David, FAIA, BArch '61, Professor of Architecture, received a Lifetime Achievement Award from SHARE Architects representing Southeastern European Architects and the Cyprus Architects Association in Nicosia, Cyprus. This honor was bestowed on Theo as he enters his 54th year of teaching at Pratt, and in recognition of his firm—Theo David Architects TDA+KAL— for their role in realizing projects of national and international significance in architecture and urbanism, and for a significant contribution towards the production of the legacy of architectural modernity in Cyprus.
Howard Berelson, BID '62, an illustrator of children's books, trade and text for 25 years, is in the permanent collections of Children's Literature at Zimmerli Art Museum, Rutgers University, and The Eric Carle Museum of Picture Book Art. He is also a permanent-roster teaching artist for the New Jersey State Council on the Arts, through which he taught for 26 years. He continues his present direction of written and illustrated works.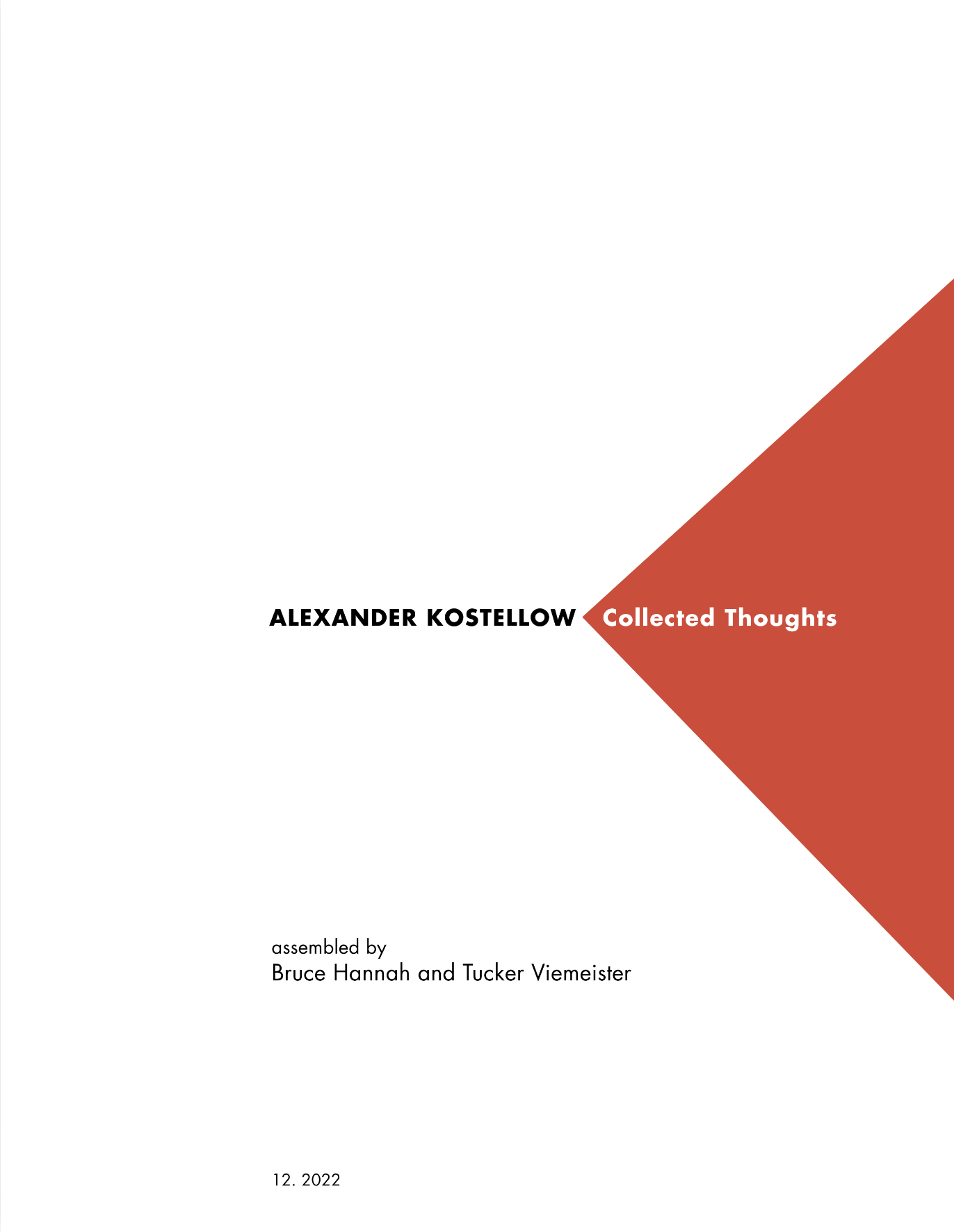 Bruce Hannah, BID '63, Professor Emeritus and former chair of Pratt's Industrial Design Department, and Tucker Viemeister, MID '74, compiled the writings of Alexander Kostellow, founder and chair of the Industrial Design Department from 1944 to 1954. Kostellow was also the founder of the Universal Foundation Program, and is often referred to as the "father of industrial design education." These facsimiles of Kostellow's handwritten letters, alongside his original articles (some of which were initially published in Interiors and by Pratt Institute), were published in a single volume titled Alexander Kostellow: Collected Thoughts, which is available on Blurb.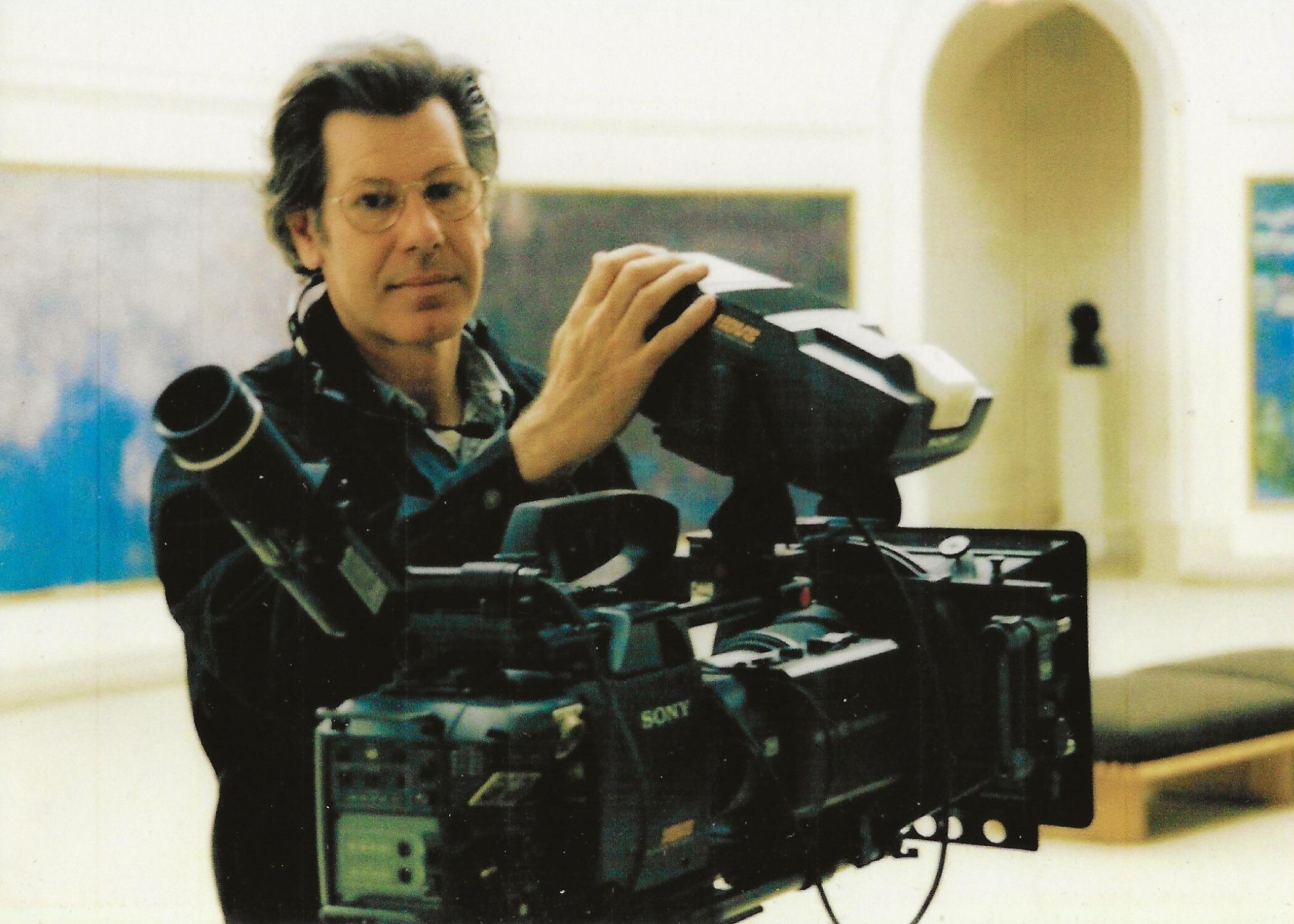 John Huszar, BFA Advertising Design '63, is the president and founder of FilmAmerica, Inc. He is providing film clips from his award-winning PBS documentary Virgil Thomson Composer for the exhibition Gertrude Stein and Picasso at the Musee Luxembourg in Paris, which commemorates the 50th anniversary of Picasso's death. The film premiered at the Museum of Modern Art in New York City and features Stein and Thomson's acclaimed opera Four Saints in Three Acts (1934) with its all-Black cast and cellophane sets. Scenes from this film were also used in the exhibition The Steins Collect: Matisse, Picasso, and the Parisian Avant Garde at The Metropolitan Museum of Art in New York City.
David Lloyd Maron, BArch '65, and Emily Kosstrin Mann, BFA Design '65, are currently assisting the Englewood, New Jersey, Historical Society to relocate and preserve a Second Empire mansion, circa 1865. Maron is currently serving as a leader in the relocation, while Mann is a City Planning Board member and supporter of this project. The structure, with its 40-foot-high tower, will be disassembled, trucked to a city park, reassembled, and become home to the Englewood Historical Society.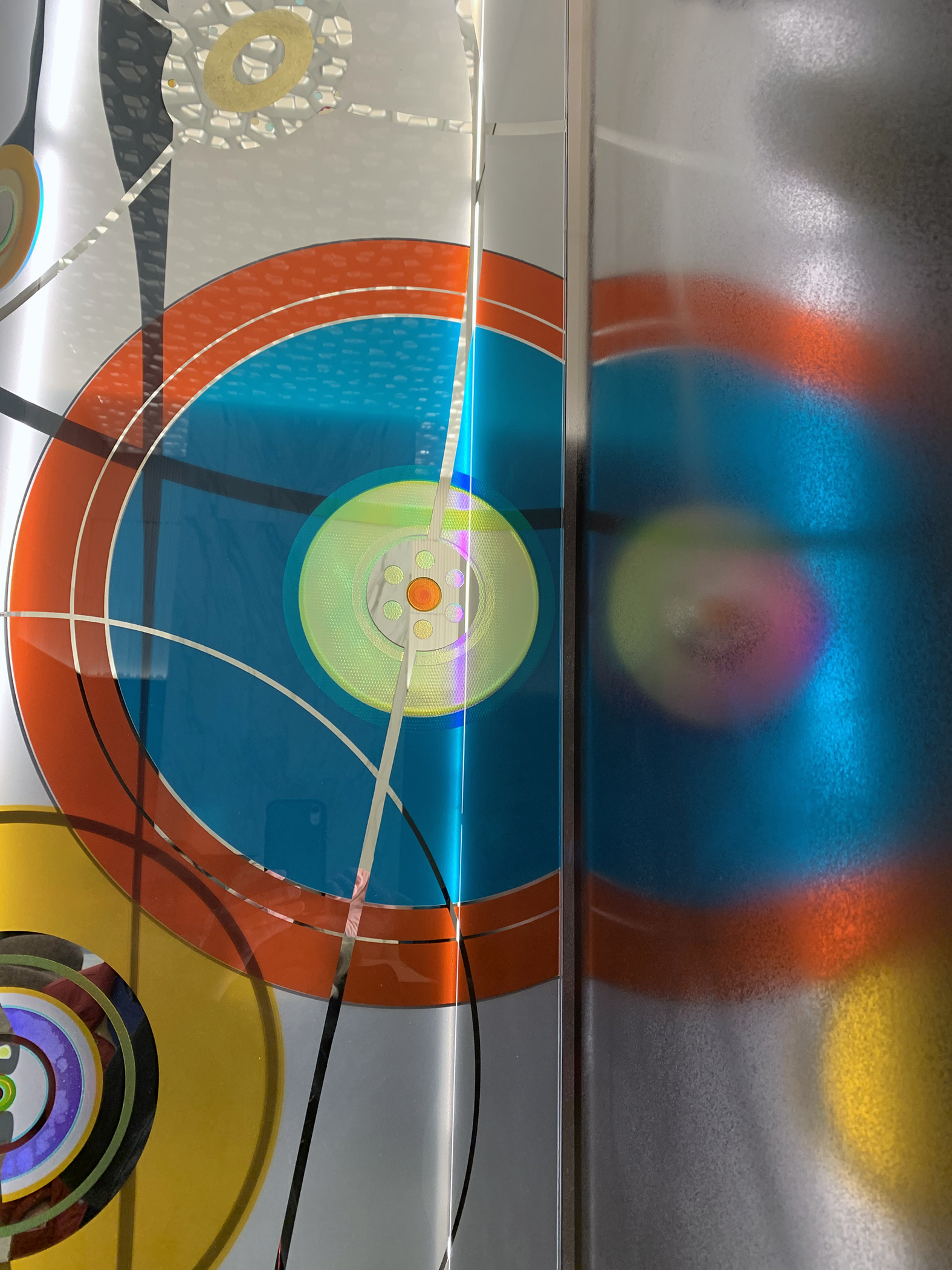 Tom Patti, BID '67; MID '69, was commissioned to create two integrated artworks for the recently completed Madison House at 15 E 30th Street in New York City. The vertical 12-foot glass mural and the lobby's kinetic metal sculpture were conceived to reflect the ecological relationship between humanity and the environment. The Lenape, the original inhabitants of the Northeastern Woodlands, called their land Manahatta, meaning "hilly land." Named to honor the Lenape, and their connection to the earth, the artist's vertical, 12-foot artwork uses the transparent and reflective qualities of glass.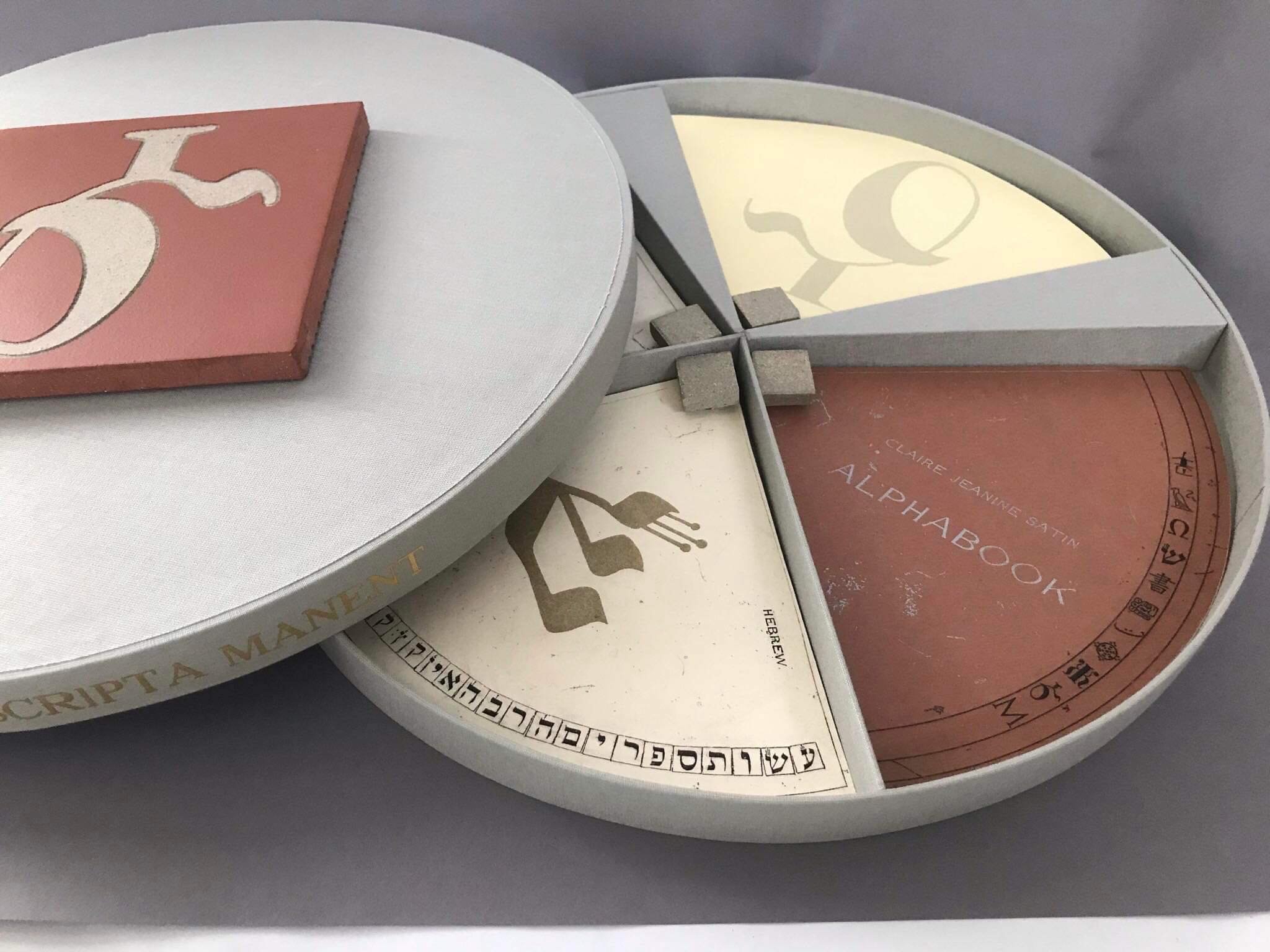 Claire Jeanine Satin, MFA Fine Arts (Sculpture) '68, had two of her bookworks on display at the Bodleian Library at Oxford University in Oxford, UK, as part of an exhibition titled The Alphabet and Artists Books, which opened on July 15, 2023. The featured work, Alphabook: Cherokee Portfolio, has been acquired by a collector in the UK.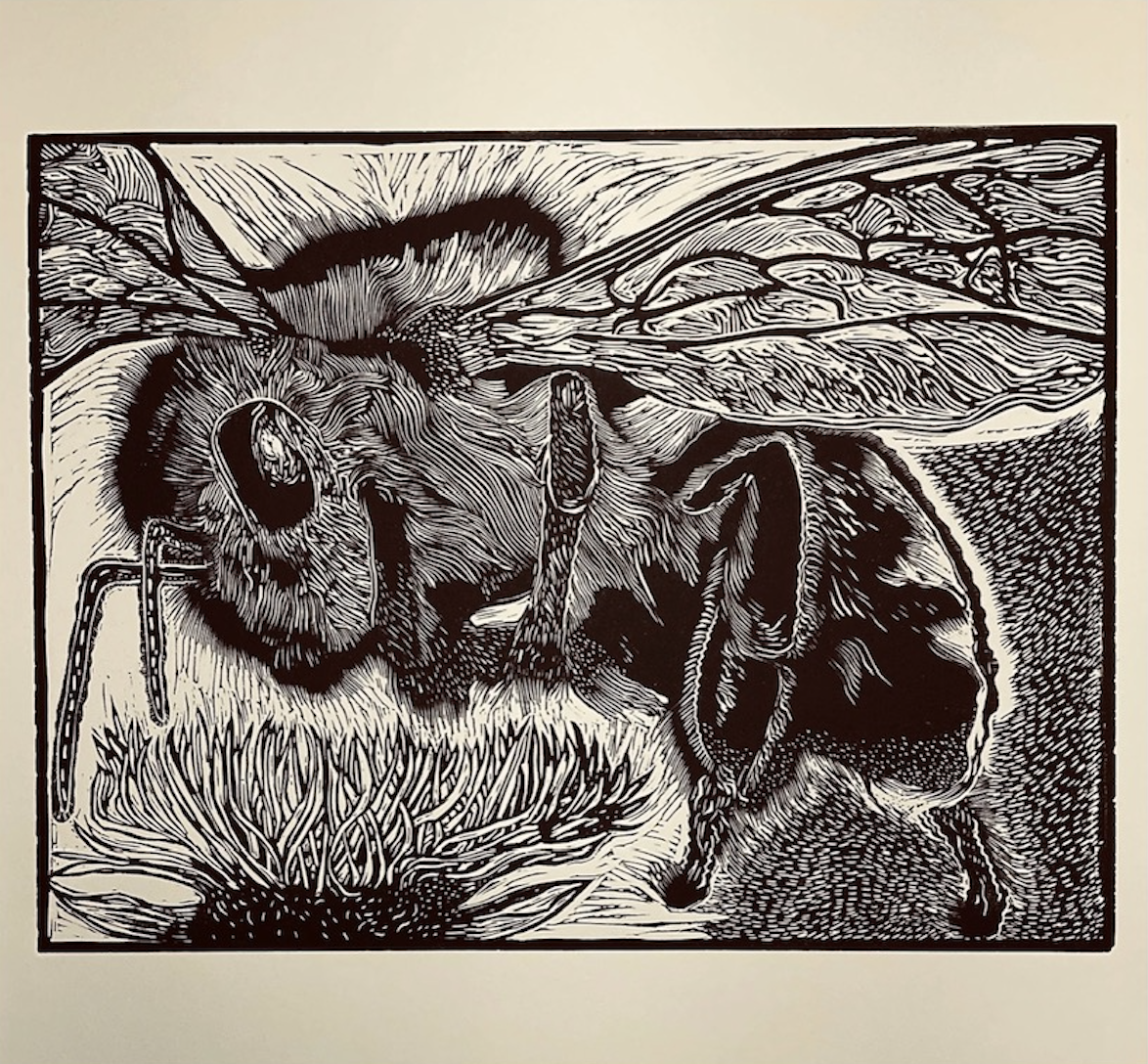 Ted Shaine, BFA Advertising Design '68, was recently awarded the prize of Overall Runner Up in Wild Heart Gallery's Masters of Wildlife Art 2023 International Juried Art Exhibition. Shaine won for his linoleum print PoliNation, described by the artist as a portrait that "holds the shape and definition of a honey bee while also embracing abstraction."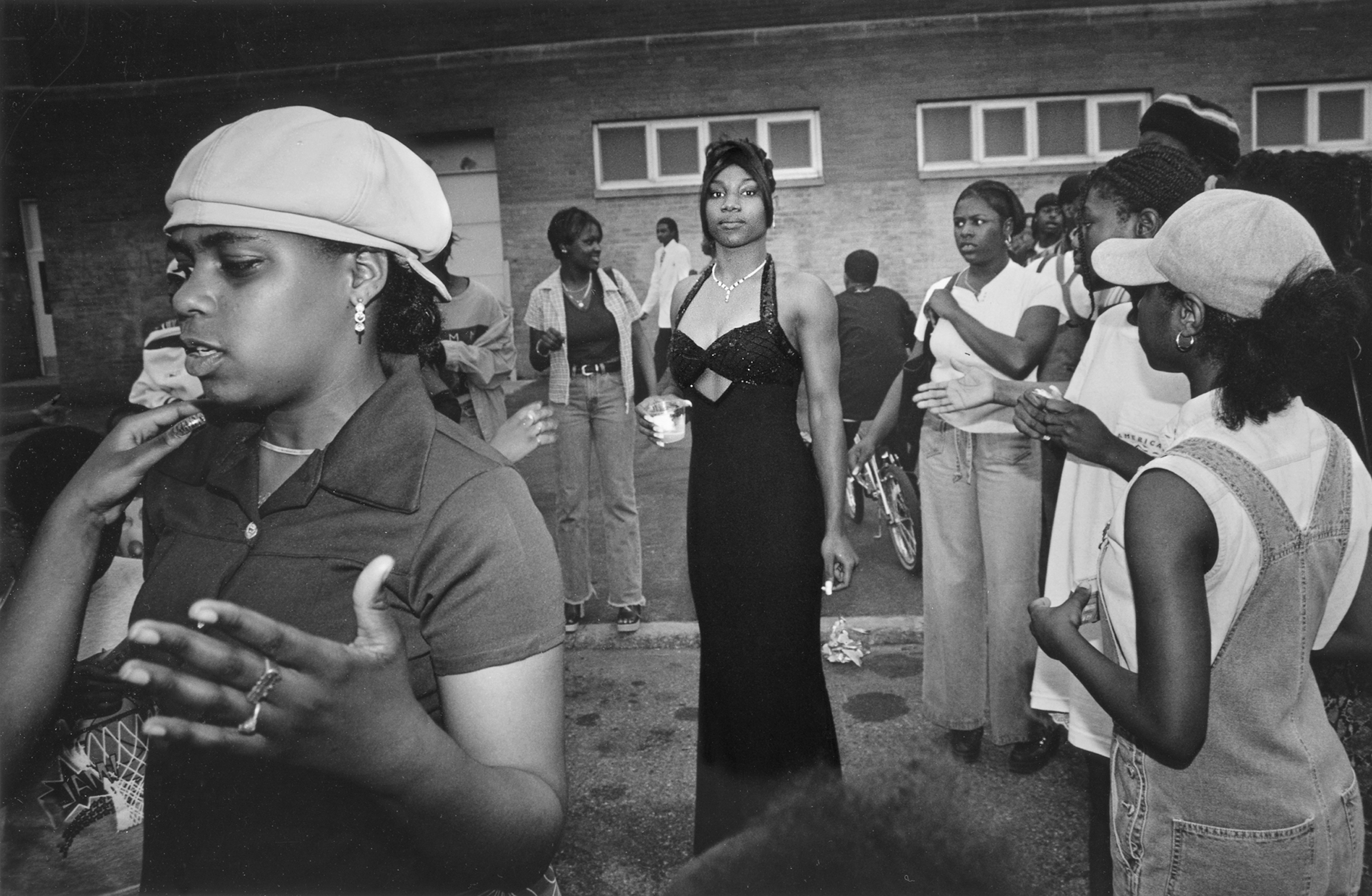 Joseph Szabo, MFA Fine Arts '68, is a photographer whose latest photobook, Teens Unpublished, was recently released by the publisher Amusement Parking. The collection includes 21 previously unpublished works from the photographer's series of portraits of teenagers taken from 1969 to 1999. Referred to by Szabo as "his Archive of American Teen Life," these previously unreleased photographs were rediscovered by the photographer in his home in the spring of 2013.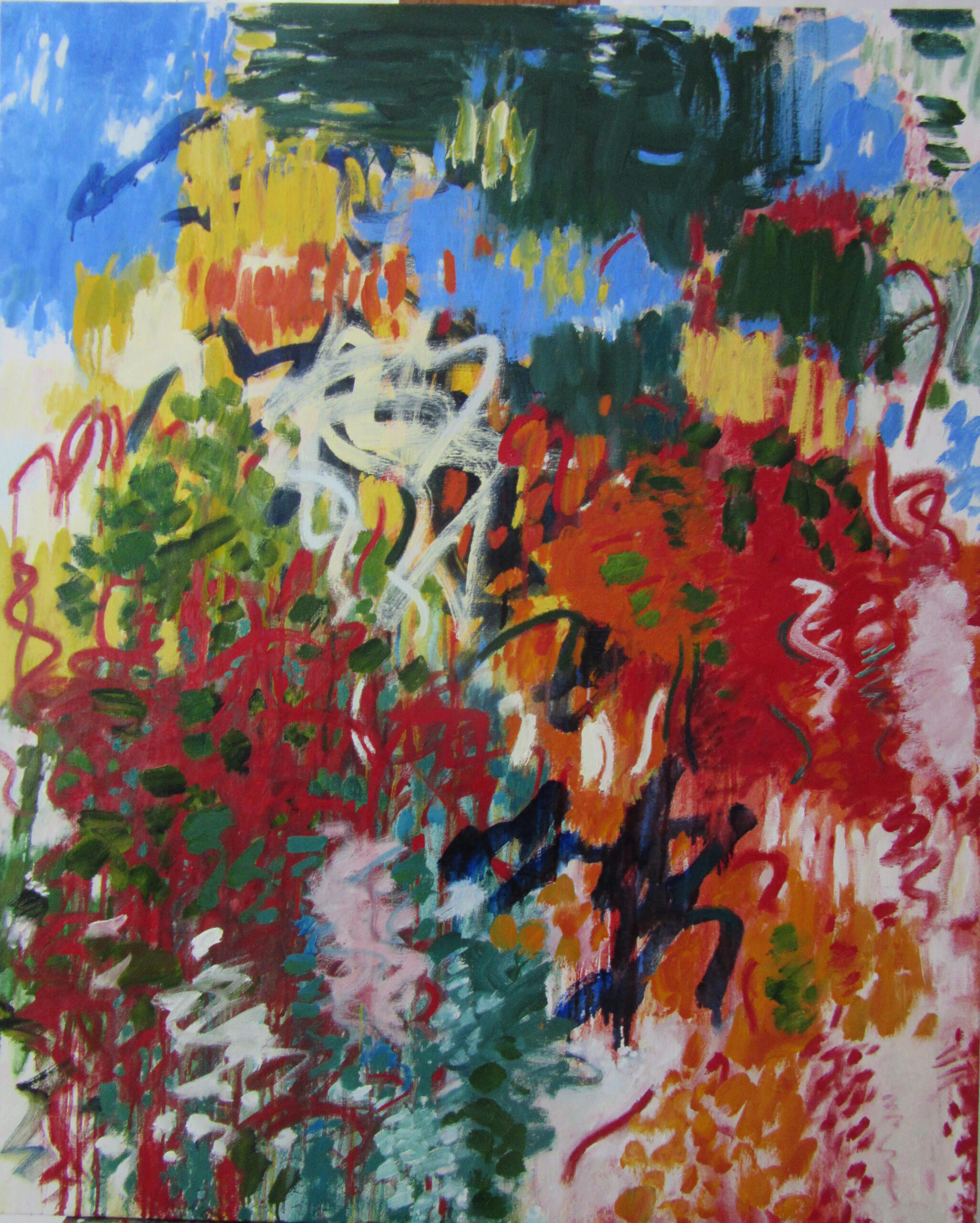 Lorna Ritz, BFA Fine Arts (Painting) '69, worked in collaboration with Pulitzer Prize–winning composer Lew Spratlan to present a discussion at Smith College's Earle Recital Hall on February 9, 2023. Billed as "A Concert Conversation," Ritz explains how "music moves in a linear way, and painting, even though it takes months to make whole, is seen in one single moment. Lew's music incites visual responses from which I continue to paint." The discussion concluded with a performance of a chamber work by Spratlan for violin, viola, and piano, which was inspired by a painting composed by Ritz.
1970s
Ron Brucato, BFA Photography '70, is currently retired and living in Atlanta with three cats, and wrote that he is "happy as a clam in mud."
Robert "Bobby" M. Snyder Jr., BFA Interior Design '71, and his wife, Annie, were recently honored by the West Virginia Snow Sports Museum, and were inducted into their Hall of Fame as members of its 2022 class. Both skiers from a young age, Bobby and Annie have served as instructors for various institutions since arriving in West Virginia in 1977. These institutions include Canaan Valley State Park, Mount Timberline Ski Area, and the Timberline Ski School, where Bobby served as director.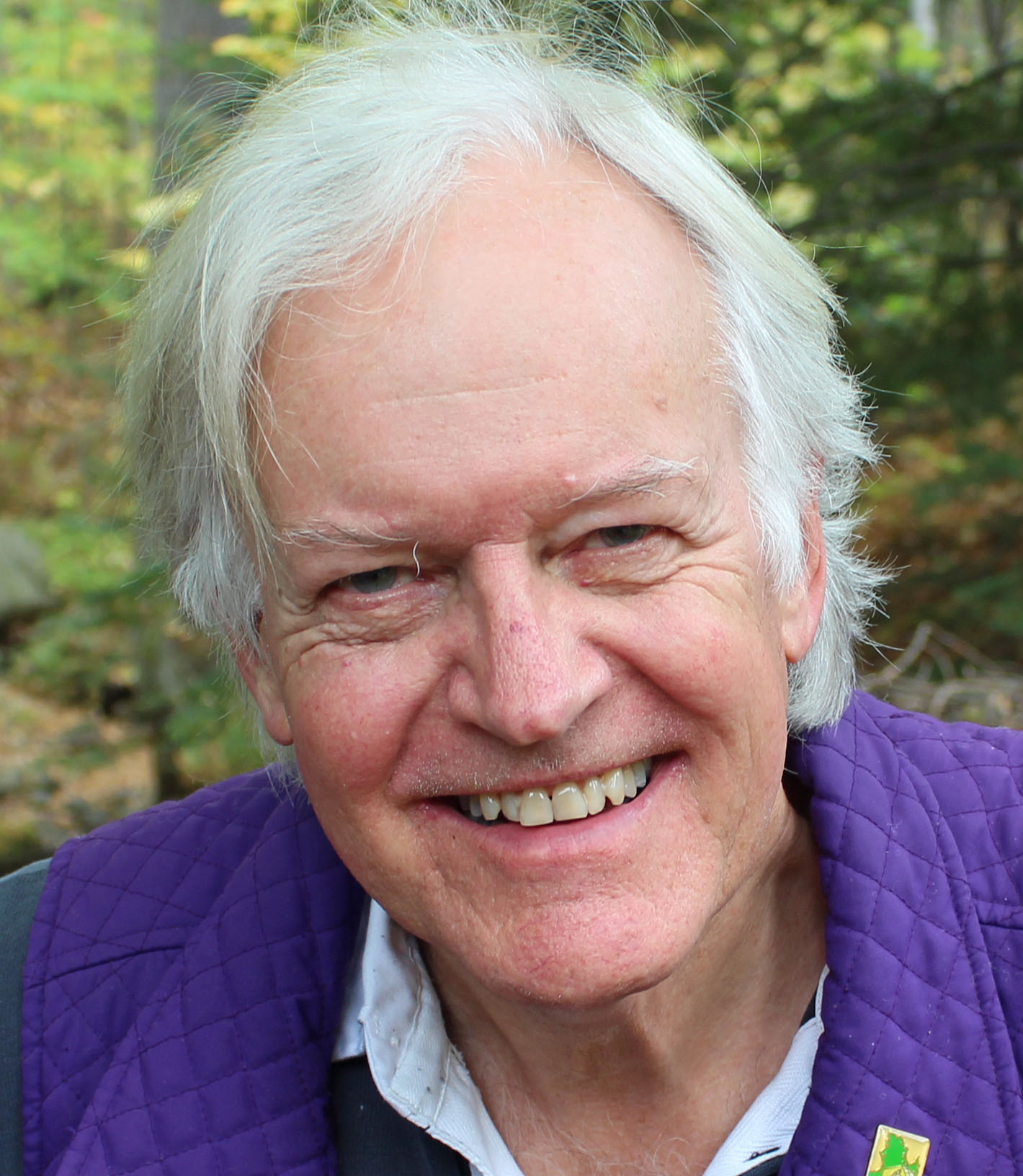 Naj Wikoff, BFA Fine Arts '71, works as a consultant with Aesthetics, Inc. In his role, Wikoff uses the arts to create welcoming and uplifting hospital environments across the US and Canada. Wikoff has been working in healthcare, medical education, and public health for 40 years. His work began at the Cathedral of Saint John the Divine with people living with AIDS. He subsequently spent 12 years with the C. Everett Koop Institute at Dartmouth Medical School/Dartmouth-Hitchcock Medical Center. Following two Fulbrights devoted to developing arts programs in children's hospitals across Russia, Wikoff cofounded the National Initiative for Arts in Health in the Military. Ongoing is arts for youth at risk.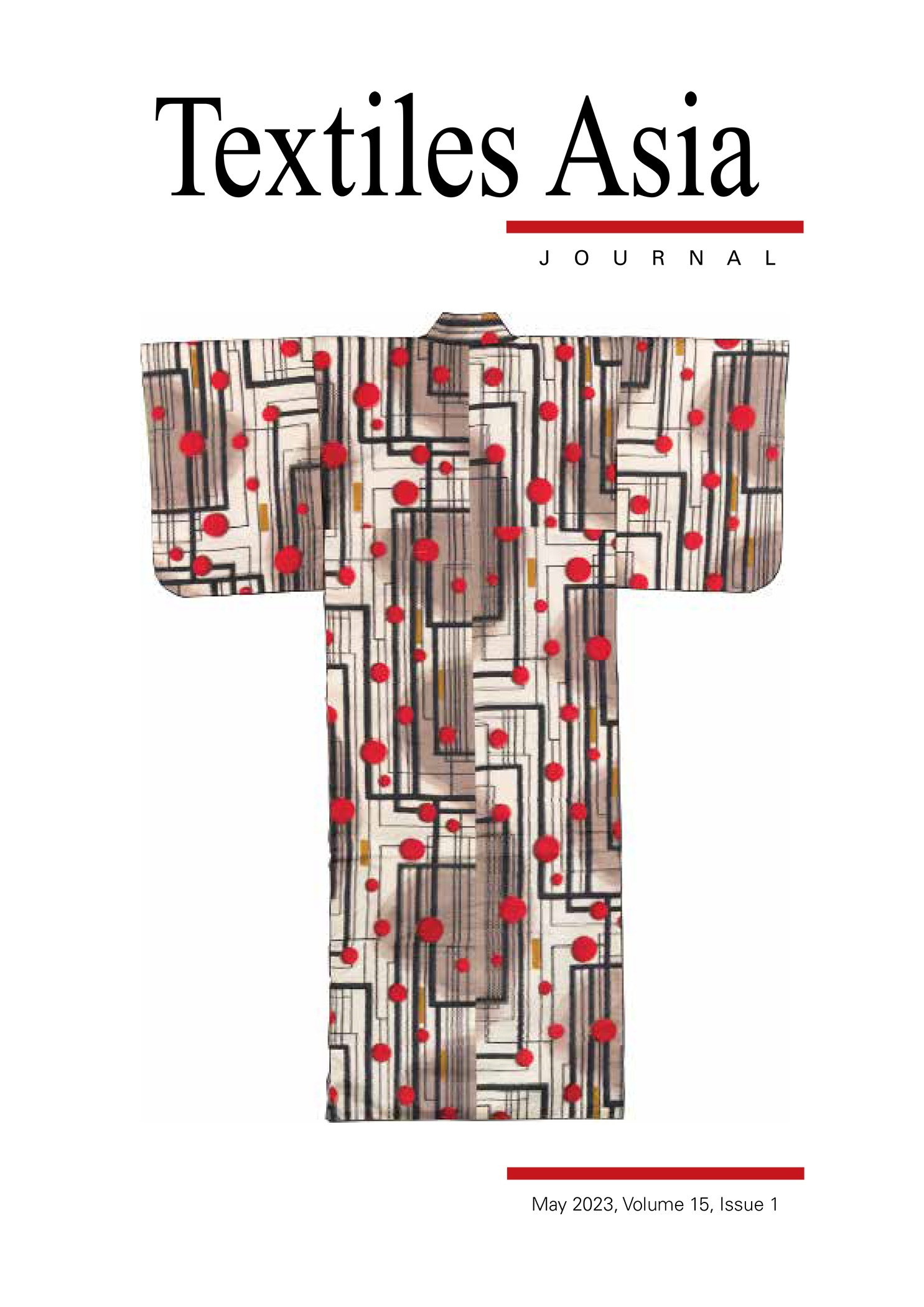 Bonnie Moore Corwin, BFA Communications Design '72, is publisher-editor of Textiles Asia Journal. Launched in 2009, the journal seeks to connect people interested in Asian textiles. Articles are designed to inform readers about the fine materials, techniques, artistry, symbolism, and historic and cultural significance of Asian textiles. Readers include collectors, academics, museum curators and conservators; dealers; fashion and design professionals; crafts persons; and enthusiastic novices. In the words of Corwin, "Textiles Asia Journal appeals to those with an established knowledge in all aspects of Asian textiles as well as to those who are just beginning their interest in this fascinating field of study." Learn more at textilesasia.com.
Kenneth Fehling, BCE '72, retired from Stony Brook University in 2009. He notes that the bachelor's degree in engineering that he earned from Pratt "opened many doors for me to obtain Building Operations positions at Stony Brook University and Queens College." Since retiring, and after years of traveling to Hawaii every winter, Fehling and his wife have used his pension to purchase a condominium and permanently relocate to Honolulu.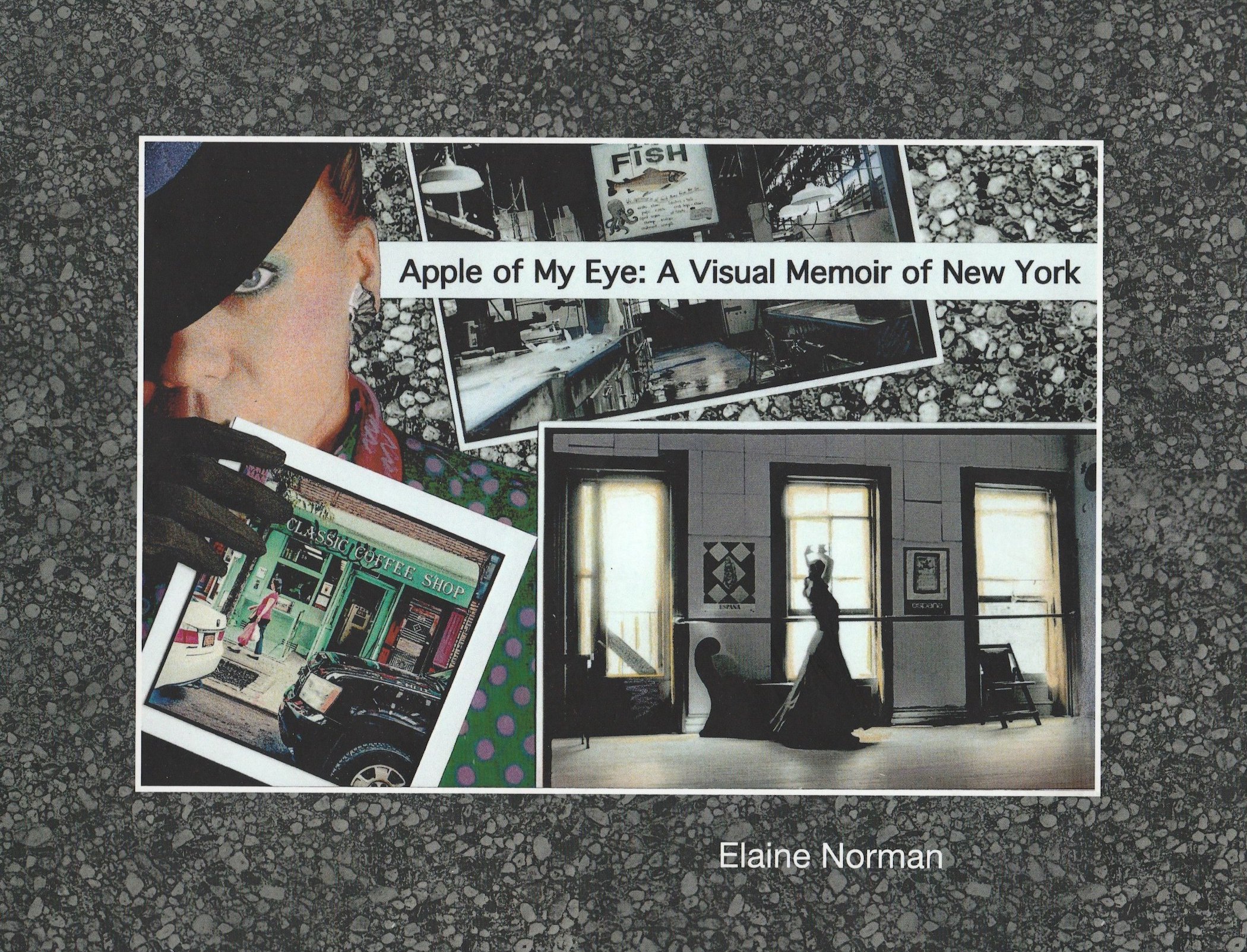 Elaine Norman, BFA Fine Arts (Printmaking) '72, has released the book Apple of My Eye: A Visual Memoir of New York, which highlights work she created over 35 years. The book has recently been included in the Museum of Modern Art and the Franklin Furnace Artists' Book Collection. This is Norman's second book included in a major collection, with her photographic book Flamenco at Fazil's—covering the legendary dance studio once located in the Theatre District—being featured in the collections of the Library of Congress as well as the Jerome Robbins Dance Division of the New York Public Library.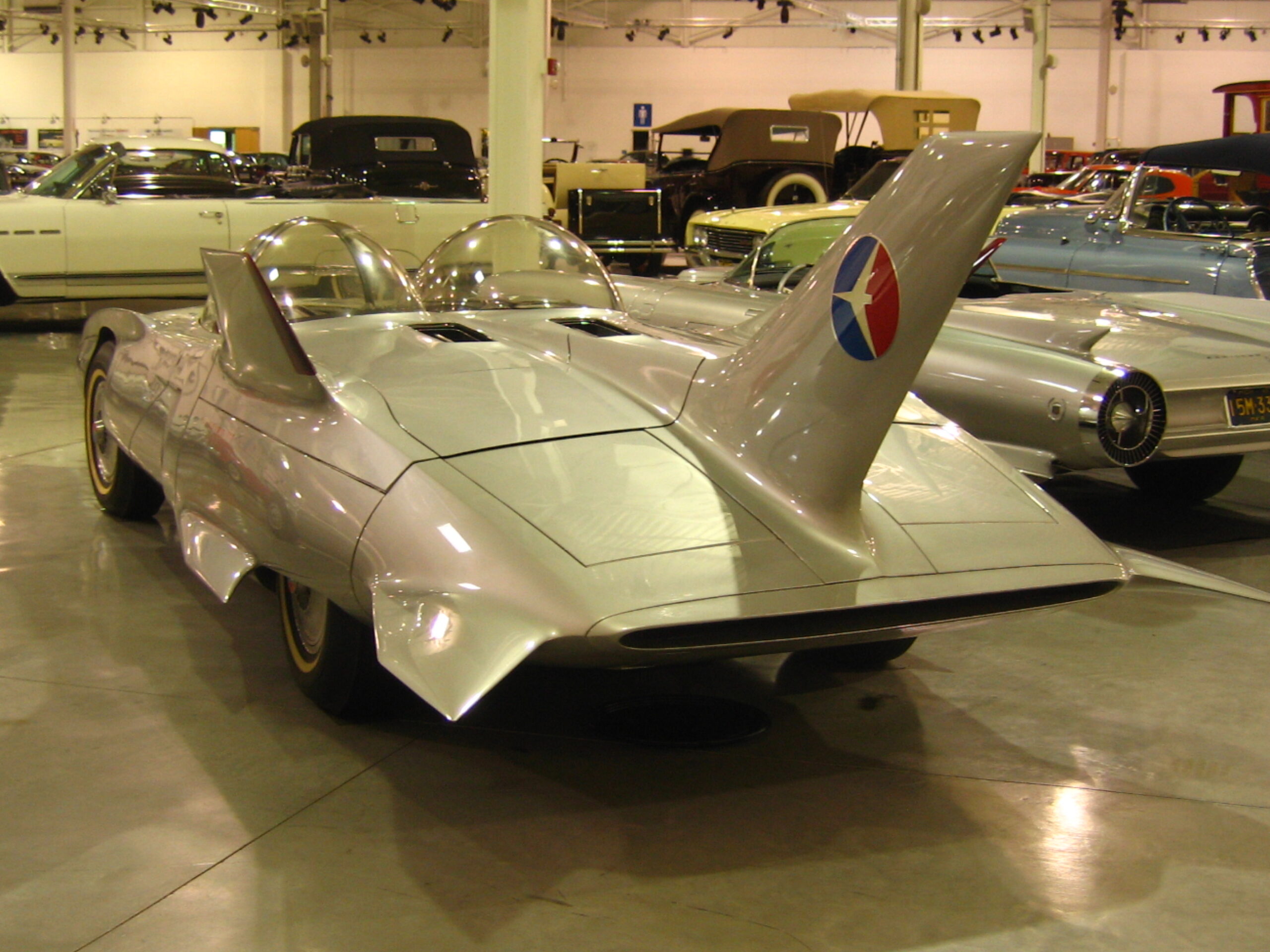 Constance Smith, BFA Fine Arts '72; MID '73, recently served as a judge for EyesOn Design, a concours event on the Ford Estate held to benefit the Detroit Institute of Ophthalmology (DIO). DIO researchers strive to use AI to enable the blind to see. Additionally, Smith mentioned she was "thrilled" to be able to award first place in its category to GM's 1959 Firebird III concept, designed on the exterior by late Pratt alumnus Norm J. James, BID '56 (1932–2020), a recipient of Pratt's Alumni Achievement Award for Career Achievement. The Firebird III also appears in Smith's book Damsels in Design.
Philip Gefter, BFA Fine Arts '73, had his biography of Richard Avedon, What Becomes a Legend Most, released in paperback format on Harper Perennial in September 2023. His new book, Cocktails with George and Martha: Marriage, Movies, and the Making of Who's Afraid of Virginia Woolf?, is due out from Bloomsbury in February 2024.
Michael Zenreich, BFA Fine Arts '74, will be having a solo show of his new work at Pleiades Gallery, 547 West 27th Street, New York City. The show runs from October 31, 2023, until November 25, 2023.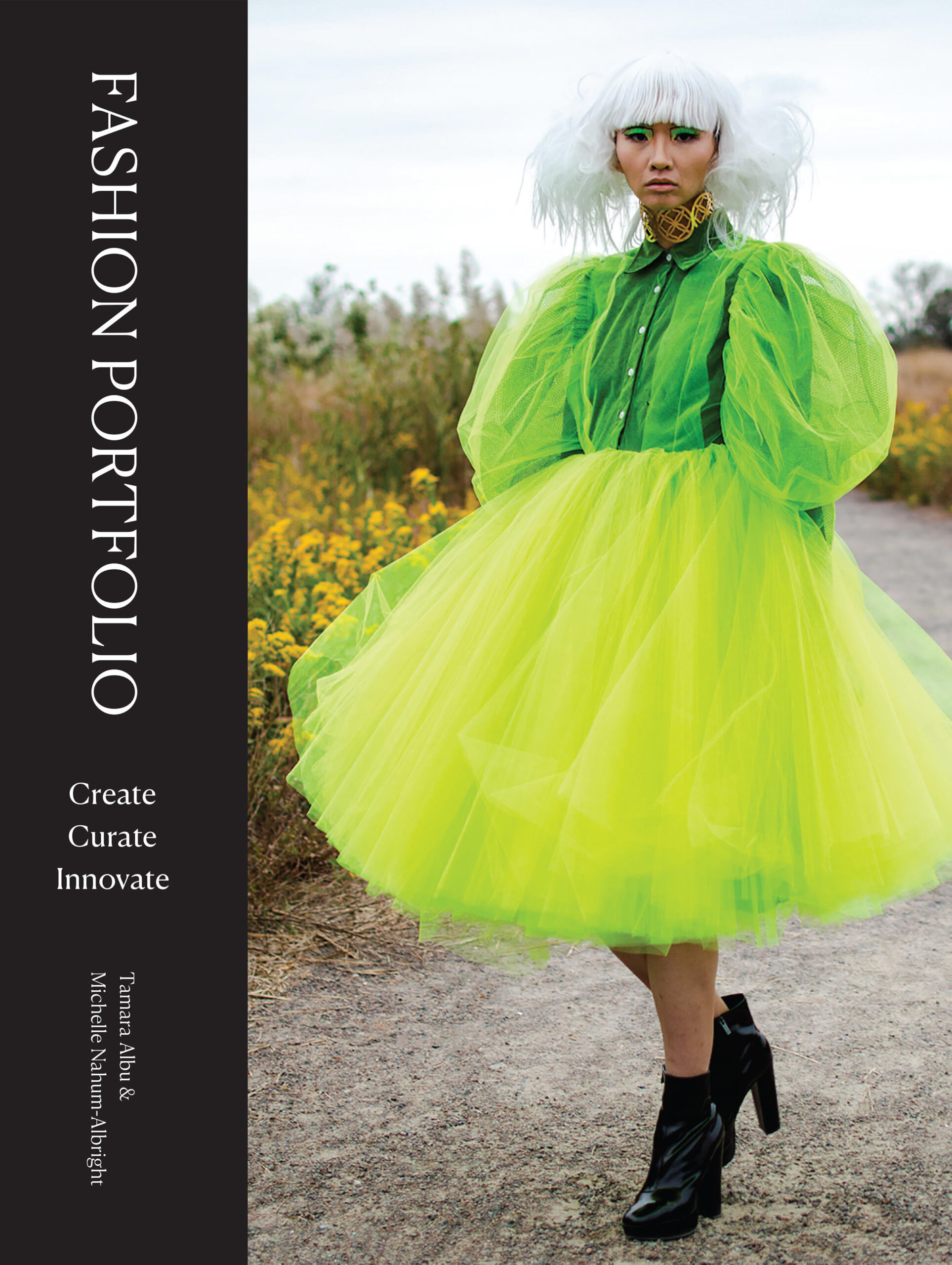 Michelle Nahum-Albright, BFA Communications Design '75, has coauthored the book Fashion Portfolio: Create, Curate, Innovate with Tamara Albu. Published by Laurence King Publishing, the book takes up-and-coming designers through the ins and outs of creating their own brands while elucidating how powerful storytelling can function as a pivotal sales tool. The book is available at us.laurenceking.com.
John Woodrow Kelley, BFA Environmental Design '76; BArch '78, has published a monograph of his paintings, which the artist says is inspired by a devotion "to creating a contemporary interpretation of the classical tradition in Western civilization." The book, John Woodrow Kelley: Greek Mythology Now, features an introduction by David Ebony, the editor of Art in America magazine. After earning a degree in architecture from Pratt, Kelley studied at the Art Students League of New York and the New York Academy. Kelley has donated a copy of his recently published monograph to the Pratt Institute Libraries.
Lynn Saville, MFA Photography '76, recently had her photography featured in a group show at Alessia Paladini Gallery in Milan, Italy. The show opened on June 29, 2023. Saville's main gallery representation is Yancey Richardson Gallery in New York City.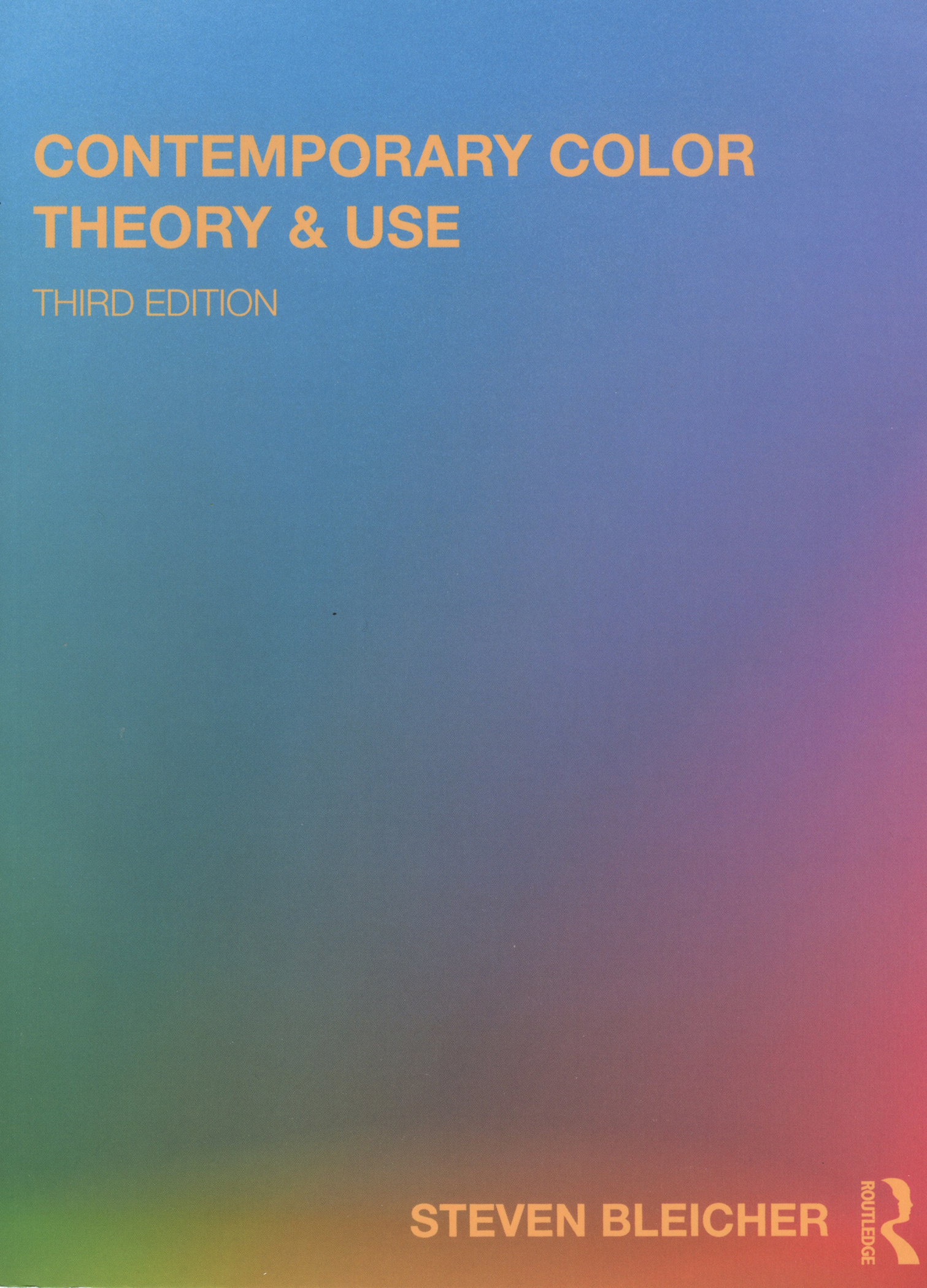 Steven Bleicher, BFA Fine Arts '77; MFA Fine Arts '79, has recently had his book Contemporary Color: Theory and Use published in a third edition by Routledge Press. According to Bleicher, this textbook is a "comprehensive text on color, and focuses on digital color and its relationship to other new technologies as well as traditional color theory." This new third edition is fully revised and illustrated with new updated material and images.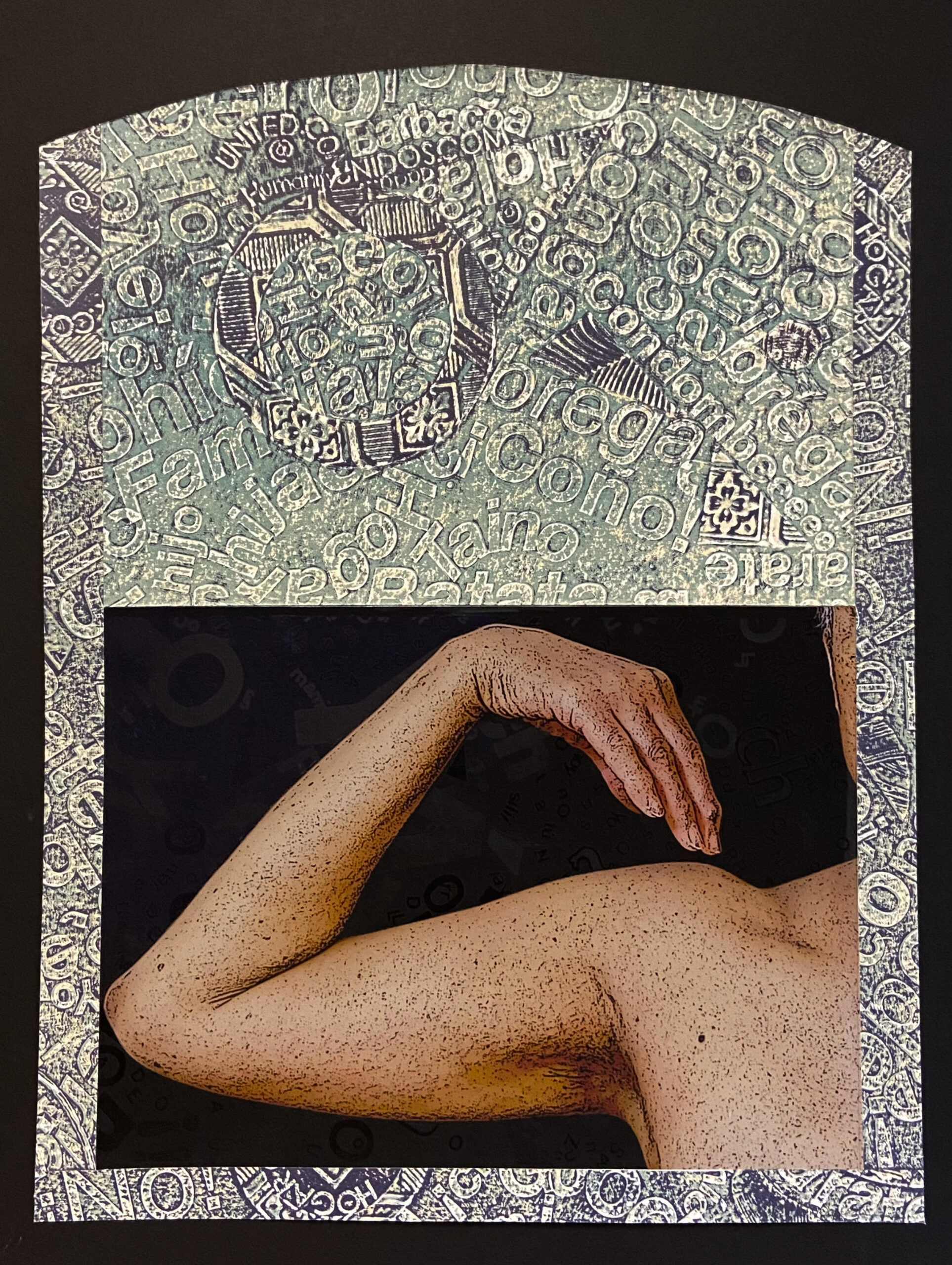 Maritza Davila, MFA Fine Arts '77, was selected to participate in the Mobility Center Project in Memphis, Tennessee, with a mural that is 8 feet high by 26 feet in length. The mural's image was also produced as an accordion book, which the artist says is meant to reflect "the spirit of the people of Memphis." Davila led a conversation during a panel titled Made In, which took place on March 4, 2023, in the auditorium of the Dixon Gallery and Gardens in Memphis. The panel was made up of four women artists from diverse creative backgrounds who were present to discuss their creative journeys.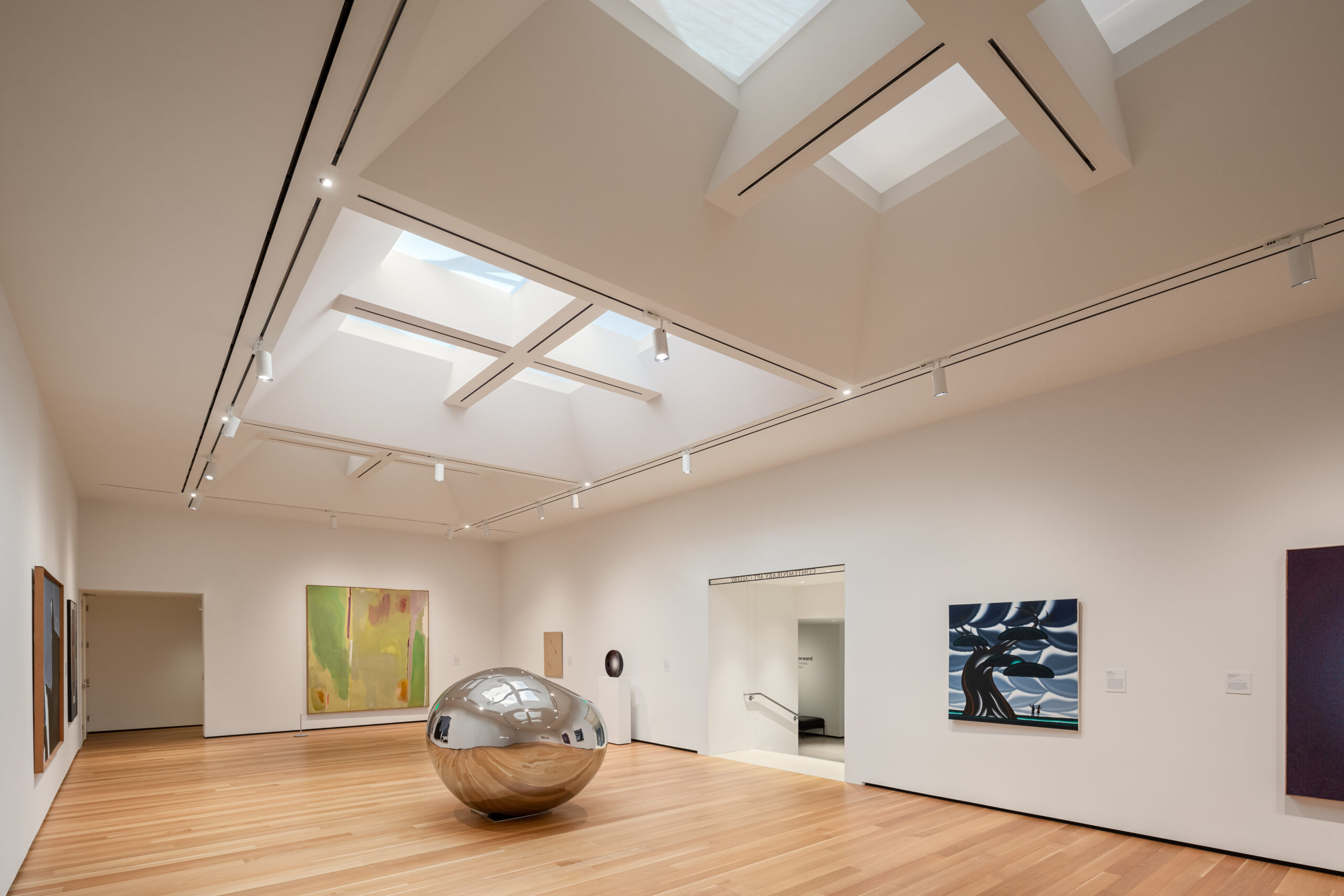 Bob Kupiec, AIA, BArch '77, is the principal at Kupiec Architects PC in Santa Barbara. He has received the AIA Honor Award for the newly completed renovation of and additions to the Santa Barbara Museum of Art. The 50-million-dollar project has transformed the 1917 landmark building into a 21st-century state-of-the art cultural hub for California's central coast. The project included a complete seismic retrofit, all new building systems, and expansion of gallery spaces.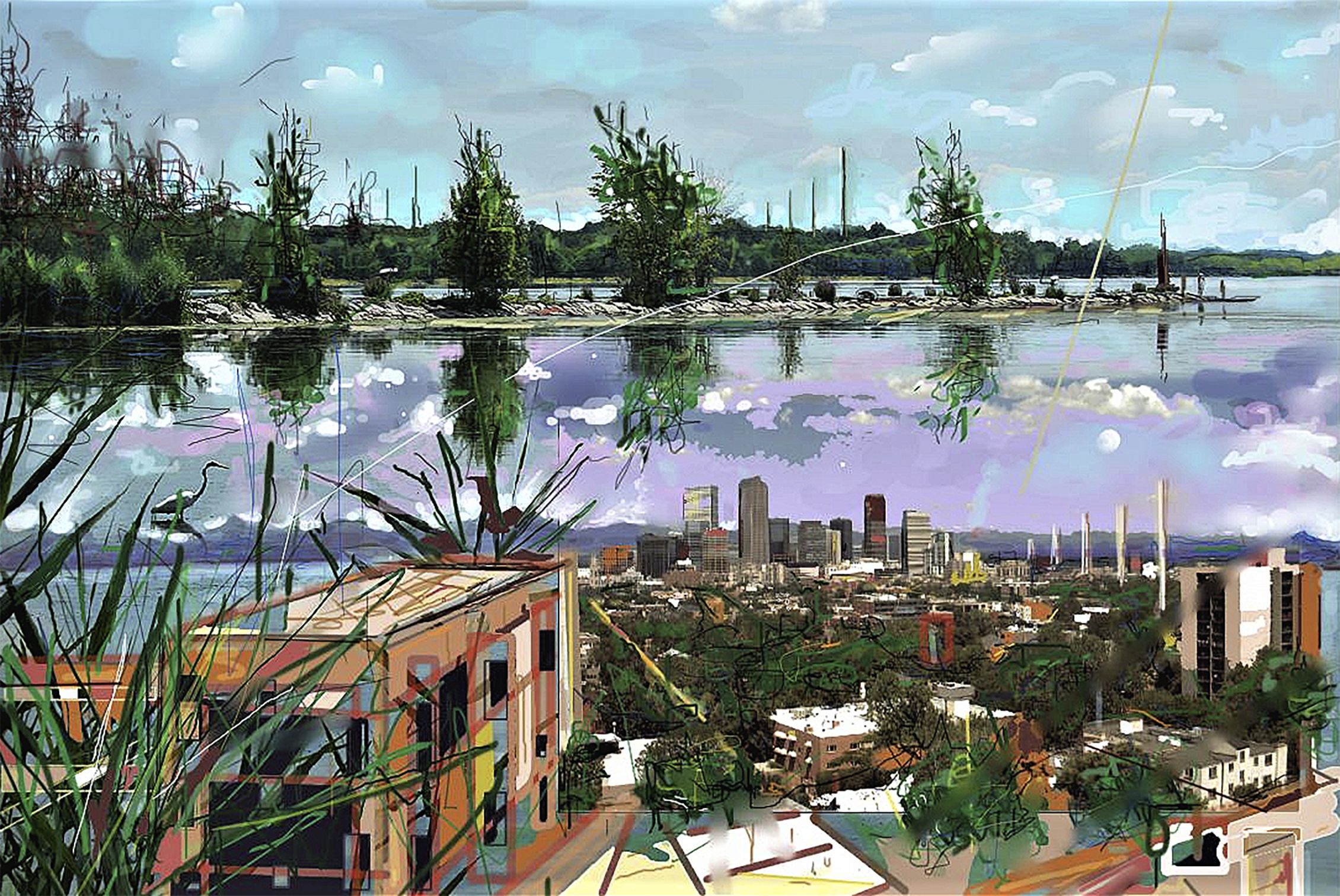 Frank McCarthy, BFA Fine Arts '78, embarked on his third solo exhibition, Chimeric Landscapes, at the Tierra Baldia Art Gallery in Lima, Peru. The show was open from June 16 to July 19, 2023, and is a follow-up to the artist's first show, from 1978, of on-site murals, A House Is Not a Home.
1980s
Wendy Popp, BFA Communications Design '81, has illustrations featured in a children's book titled Blessings for You. This collaboration with naturalist author, field guide, and musician Doug Wood is part of a series of books supporting the intention to bridge cultures. The series includes creatives who are from the United States, China, Denmark, and Russia, and is accompanied by a song/lyrics book with Mandarin-English translation. The book is published by King-In Culture, a Beijing-based publishing company with a focus on engaging children through their intimate connection with their environment and natural community.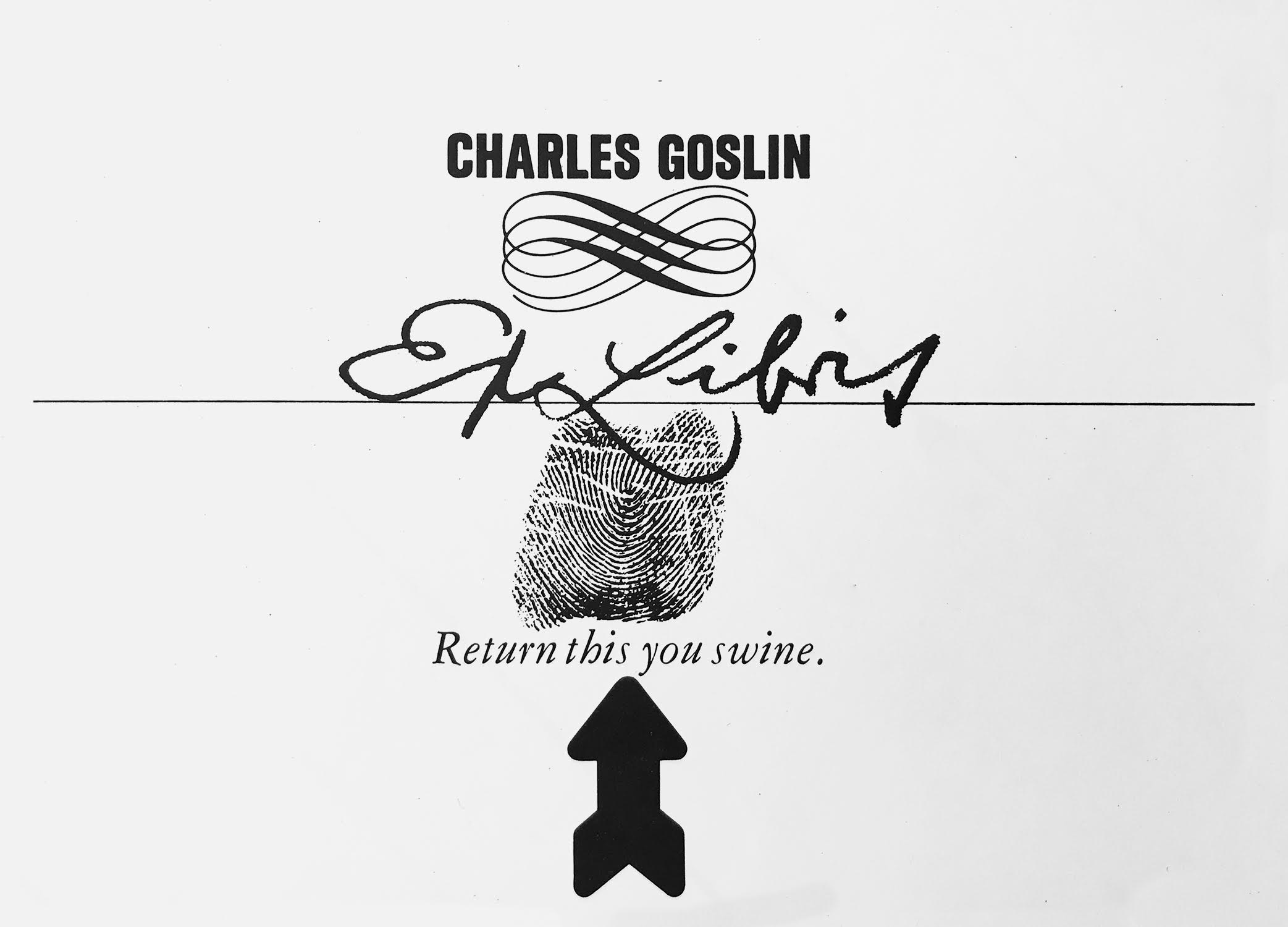 Scott Santoro, BFA Communications Design '82, Professor (CCE) of Undergraduate Communications Design, recently archived the graphic work of former Pratt professor of graphic design and illustration Charles Goslin (1932–2007), who taught undergraduate communications design from 1966 to 2007. Two sets of Goslin's designs were shipped to RISD (where he received his BFA) and to The Herb Lubalin Study Center at The Cooper Union for future generations to find. Goslin's work was being stored at Pratt in three flat files stuffed with printed samples. There were also more than 150 framed design pieces of his work and of his students' work, which were distributed among faculty, friends, and students, both past and present.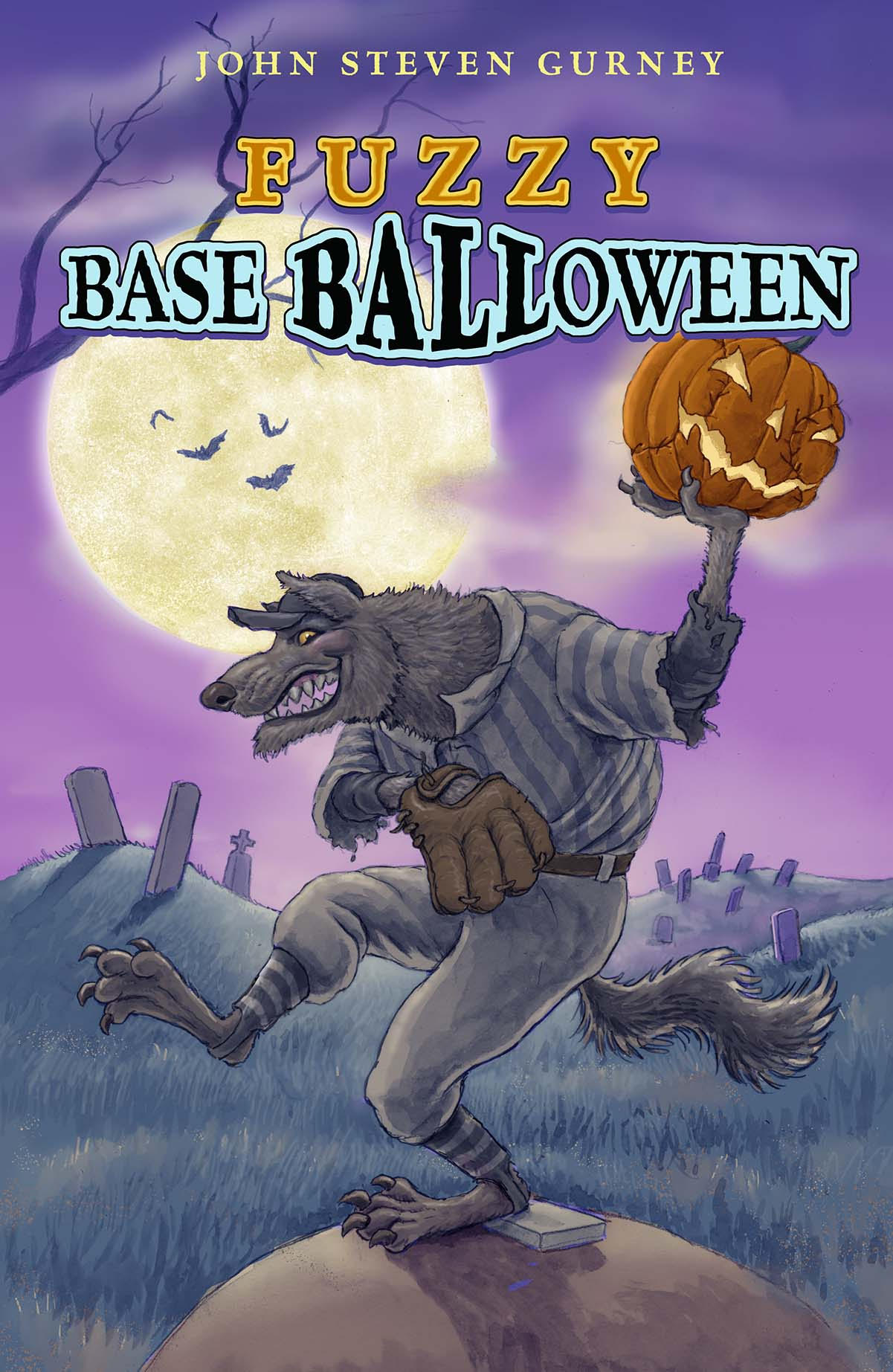 John Steven Gurney, BFA Illustration '84, released his new book Fuzzy BaseBALLoween in July 2023, the fifth in his humorous Fuzzy Baseball graphic novel series for kids, published by Papercutz. In Gurney's words, the book animates the Fernwood Valley Fuzzies' last game of the baseball season "(on Halloween night) in a cemetery against Count Flappula and the Graveyard Ghastlies. The story is a romp filled with doppelgangers, ghouls, goblins, and even a visit from the Reading Level Police."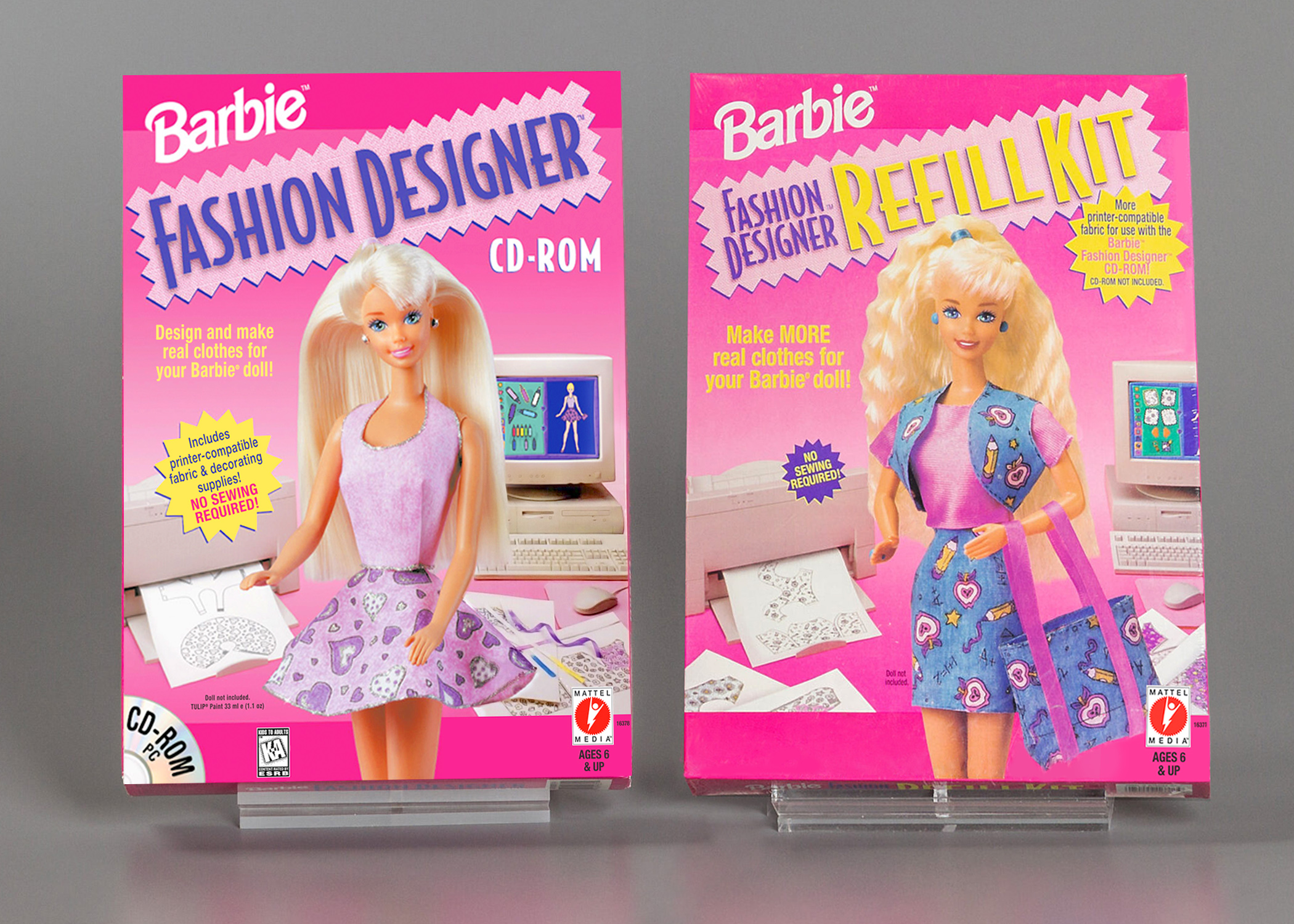 Garrett Burke, BFA Communications Design '85, saw his packaging for Mattel's Barbie Fashion Designer inducted into the World Video Game Hall of Fame, part of The National Museum of Play. Widely acknowledged as the first market success in games for girls, in two months the game sold more than 500,000 copies, outselling contemporary market leaders like Quake and DOOM. Similarly, Burke's Xbox video game packaging for Halo: Combat Evolved was inducted in 2017. In Burke's words, "Halo remains one of the most popular games of all time, redefining players' expectations for the first-person action genre and generating mega sequels." His website is garrettburke.com.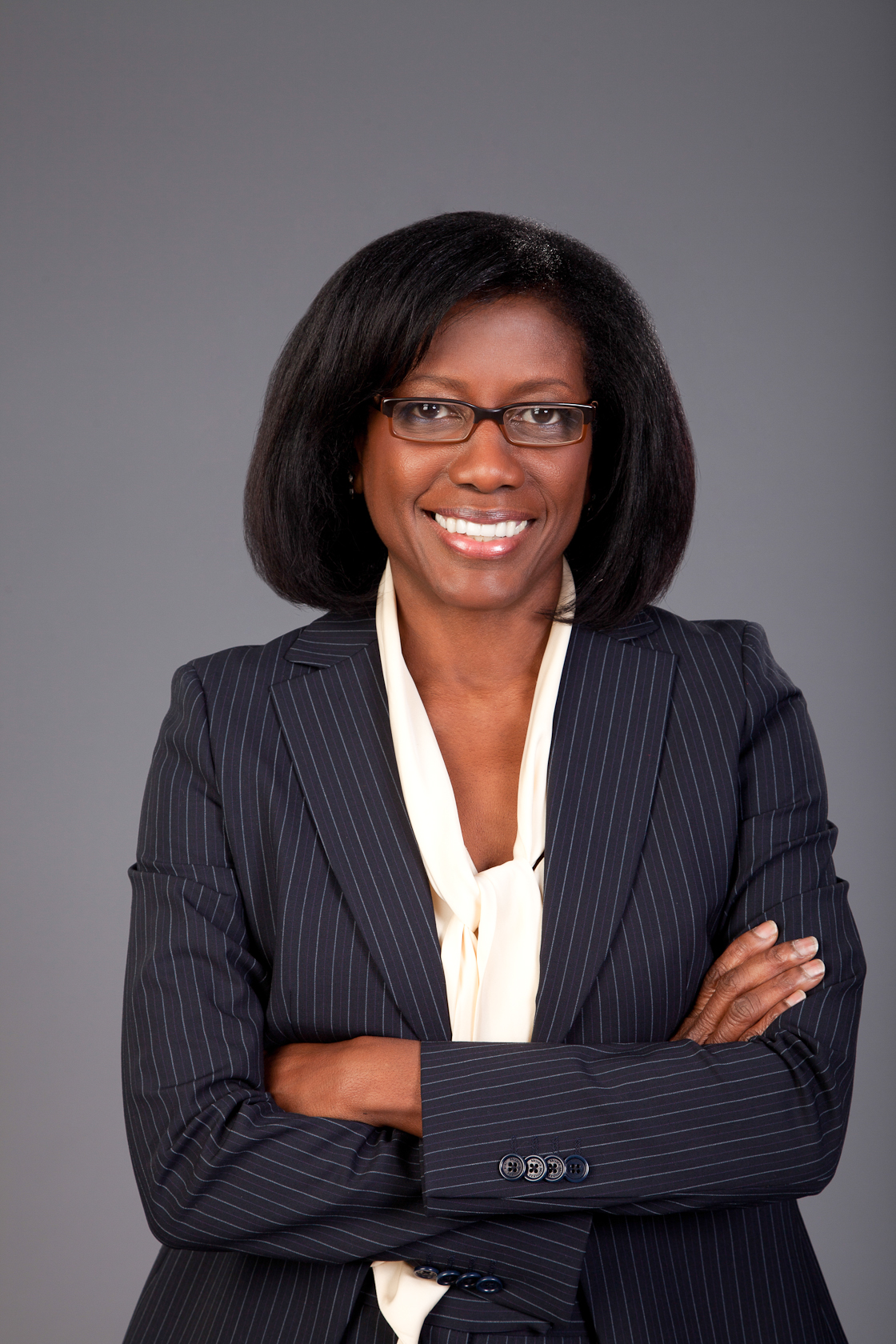 Heather Philip-O'Neal, BArch '86, has been elected to serve as treasurer of the American Institute of Architects (AIA) National. In the announcement of this achievement, the AIA mentioned that Philip-O'Neal has recently served as a member of AIA's Small Firm Exchange Board and the Finance and Audit Committee, and has been a member of AIA NY's Advocacy Committee since 2020. Philip-O'Neal, who is the principal and owner of HPP International, LLC, in New York City, commented that, as treasurer, she hopes to "provide financial leadership while continuing to uphold the standards of excellence in managing AIA finances."
Jane Greenwood, BArch '87, announced that following 20 successful years of co-ownership and leadership at Kostow Greenwood Architects, she will now devote time to pursue new career interests. Greenwood is recognized as a leader in preservation/adaptive reuse and workplace design for broadcast media centers. Her awards include recognition from Crain's New York, as a Notable Women in Construction, Design and Architecture; BUILD Magazine; HOUZZ, as one of 7 Game-Changing LGBT Architects; the Women Builders Council; OUT Magazine, as one of its Most Influential LGBTQ People of the Year; and New York Business Journal as a Woman of Influence.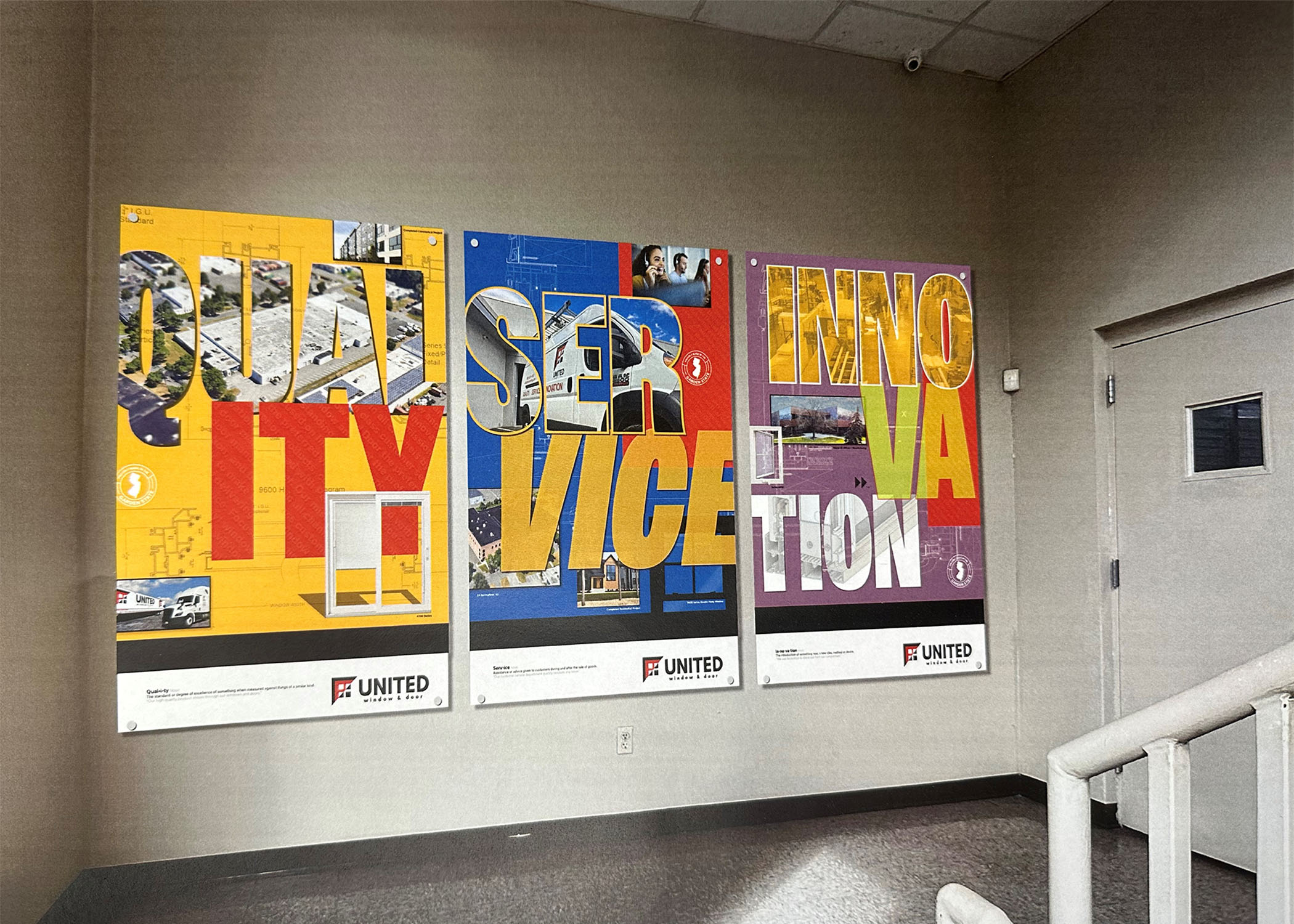 William (Bill) Billec, BFA Film '88, started a new graphic designer role in the marketing department of United Window and Door, a New Jersey–based regional manufacturer of vinyl windows and doors, in December. He recently designed a triptych (40 x 60-inch plexiglass panels) called "Quality, Service, and Innovation." The graphic work features images of United Window and Door's products and factories. It will be displayed in the corporate headquarters gallery.
1990s
Stefan Benn, BPS Construction Management '90, has launched the AllsWell smartphone app, a "personal safety and emergency alert app for people living, commuting, or traveling alone," after five years of development and testing. Available on standard Apple or Android phones, the app "combines the panic button functionality with inactivity monitoring," which can trigger the app to send a location alert to close contacts and emergency responders "even when you're unable to press a button." Learn more at allswellalert.com.
John Carluccio, BArch '92, shared a recent project, Sxratch Essentials, in which he interviews DJs and discusses "the most definitive scratch patterns in turntablism history." Carluccio also put out the film Maurice Hines: Bring Them Back, exploring the life of the prominent and influential dancer Maurice Hines. The website for his company is cinqua.com.
Peter Wachtel, MID '92, and a class of his at Adolfo Camarillo High School in Camarillo, California, have successfully built the world's largest charcuterie board, which was officially recognized by Guinness World Records. The 62.38 meter board is, in Wachtel's words, "longer than two blue whales and, standing on end, taller than a 13-story building and 500 lbs of food!"
Marian Gravel, MID '94, has been a human factors engineer at BD, a medical products company that aims to advance the world of health "by improving medical discovery, diagnostics and the delivery of care," in the urology and critical care division since March 2021.
Edel Rodriguez, BFA Fine Arts '94, had his gallery show Apocalypso run from March to April of this year at the County College of Morris. The show, which the artist describes as exploring "the state of the world in the past thirteen years," was recently covered by The New Yorker, which featured a number of paintings that were first presented in TIME, The New York Times, and The New Yorker itself.
Christian P. Arkay-Leliever, MID '95, was recently covered by CT Bites, a Connecticut-based food journal, for the extensive number of restaurants, venues, and small businesses he has designed throughout the state and surrounding areas. Known for his bombastic and intricate designs, he was recognized in the article for his work on restaurants such as Char + Lemon. He also attributes a great deal of admiration to his close friend and mentor from Pratt, Bruce Hannah, BID '63, Professor Emeritus of Industrial Design.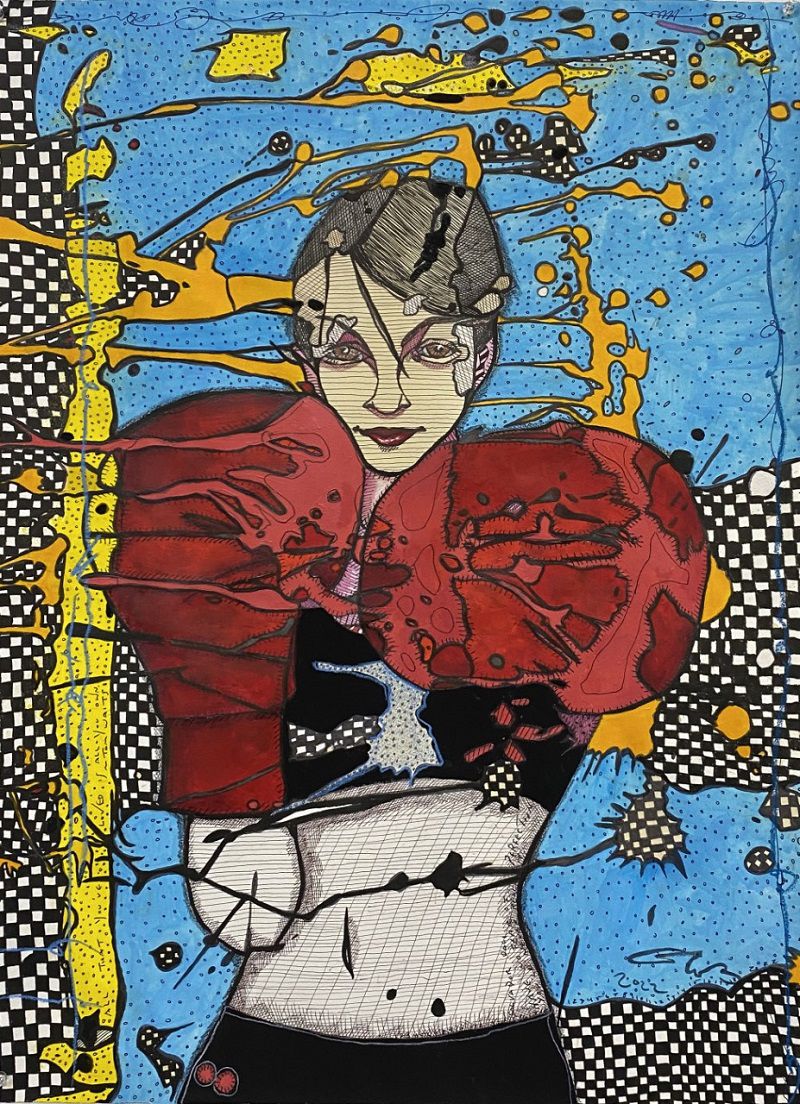 Cheryl Gross, BFA Communications Design '95; MFA Fine Arts (New Forms) '09, Adjunct Professor (CCE) of Undergraduate Communications Design, has been included in three art shows over the past year. Gross describes her solo show, BoxingBabes & Cowgirls at New Jersey Community College, as a collection of paintings and inventive portraits that "embraces women's empowerment, showcasing women boxers and cowgirls." Her work was also included in Commit to Memory: The Precipice of Extinction (Louis L. Redding Gallery, Wilmington, Delaware), a show that tackled issues of endangered species in the world today, courtesy of the Bridge Gallery. Additionally, her flag design was included in The Flag Project at Rockefeller Center, as part of the food-themed fourth installment of this annual New York City tradition.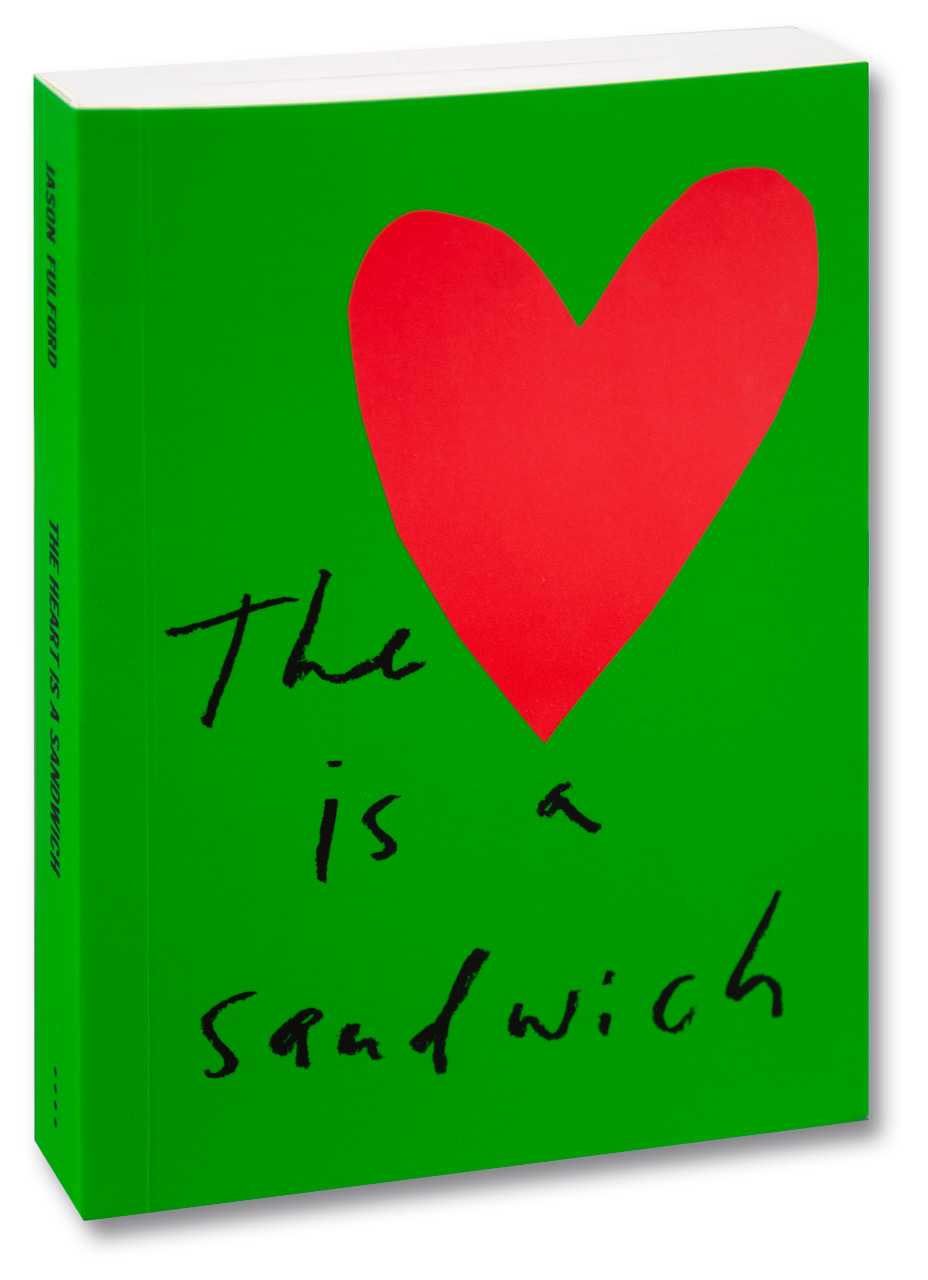 Jason Fulford, BFA Communications Design '96, has published his latest photo book, The Heart Is a Sandwich. The book, which was released in April 2023, is conceptualized as a collection of short stories, with the artist arranging photographs he took in Italy for over a decade into narrative sequences.
Amy Cappellazzo, MS City and Regional Planning '97, a founder and principal of Art Intelligence Global whose 30-year-long career in fine art marketing has included high-ranking positions at Sotheby's and Christie's, was appointed this year by President Joe Biden as a member of the Cultural Property Advisory Committee. As noted by the US Department of State Bureau of Educational and Cultural Affairs, the committee "reviews requests for import restrictions submitted to the United States by foreign governments, considers proposals to extend existing agreements and emergency actions, carries out ongoing review of current import restrictions, and provides reports of its findings and recommendations to the Department of State."
2000s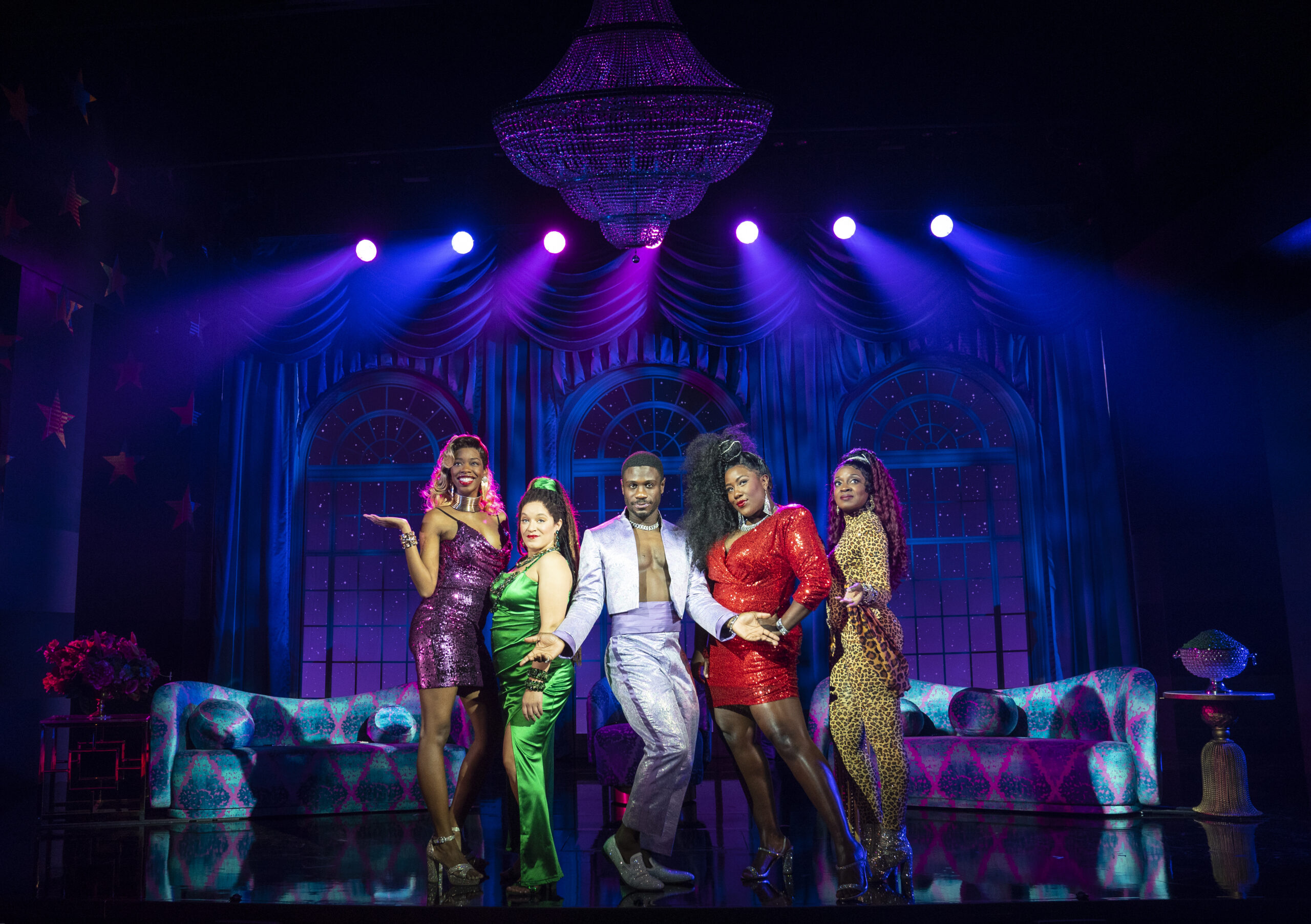 HIGHLIGHT: Emilio Sosa
Fashion alumnus Emilio Sosa was nominated for two 2023 Tony Awards for his costume design. The prolific designer, who has previously been nominated for his work on costumes for The Gershwins' Porgy and Bess and Trouble in Mind, was recognized this year for his work on Good Night, Oscar, the story of a troubled raconteur-pianist, and Ain't No Mo', an African-American satire on contemporary America. His work on these shows led to a retrospective on Sosa's work featured in The New York Times, which tracks the acclaimed designer's career trajectory, including his transformative experience working for Grace Miceli at Grace Costumes while studying at Pratt. In the piece, Sosa notes that "I never felt I belonged, I never felt I looked right, I never felt anything was right about me . . . But then a teacher of mine used art to try to get me to come out of my shell. She put a colored pencil in my hand, and I never let it go."
Tahir Hemphill, MS Communications Design '00, recently had his project Rap Research Lab on view at the Center for Art, Design, and Visual Culture (CADVC) at the University of Maryland, Baltimore County. Curated by Rebecca Uchill, the director of CADVC, Rap Research Lab includes light drawings, a rap lyric generator, and a map built on "semantic relationships of tens of thousands of rap lyrics." (Hyperallergic)
Chloe Hill, Communications Design '00, invented a product that functions as a rest aid that dramatically improves airline passengers' in-flight comfort, and last spring, launched a successful fundraising campaign to support product development. The TSA-approved device, TruRest, is a forward-leaning rest aid that can support people's full body, and was initially inspired by Hill's own discomfort on a long flight from Singapore to the US.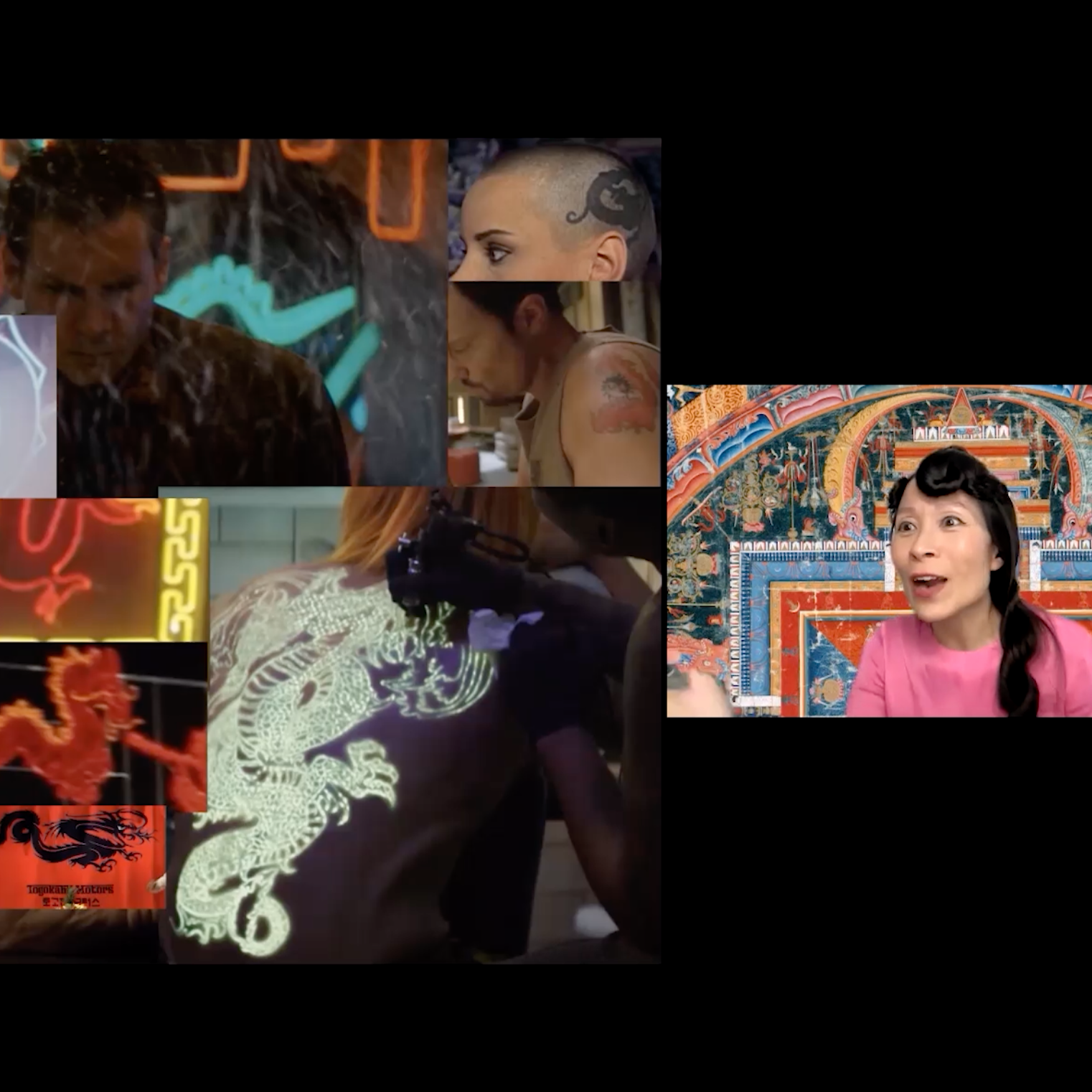 Astria Suparak, BFA Fine Arts (Drawing) '00, is the featured artist in the spring issue of X-TRA Contemporary Art Journal, which contains a limited-edition poster series titled "Ancient Sci-Fi" and a conversation between Suparak and Dorothy R. Santos. X-TRA presented the in-person premiere of Suparak's performance lecture "Asian futures, without Asians" at 2220 Arts + Archives on June 1, 2023. This illustrated presentation, which examines 60 years of American science fiction cinema through the lens of Asian appropriation and whitewashing, has been performed at MoMA, ICA LA, the Wattis Institute, Spike Island, and Lucasfilm, and written about in The New York Times and 4Columns and on KQED.org.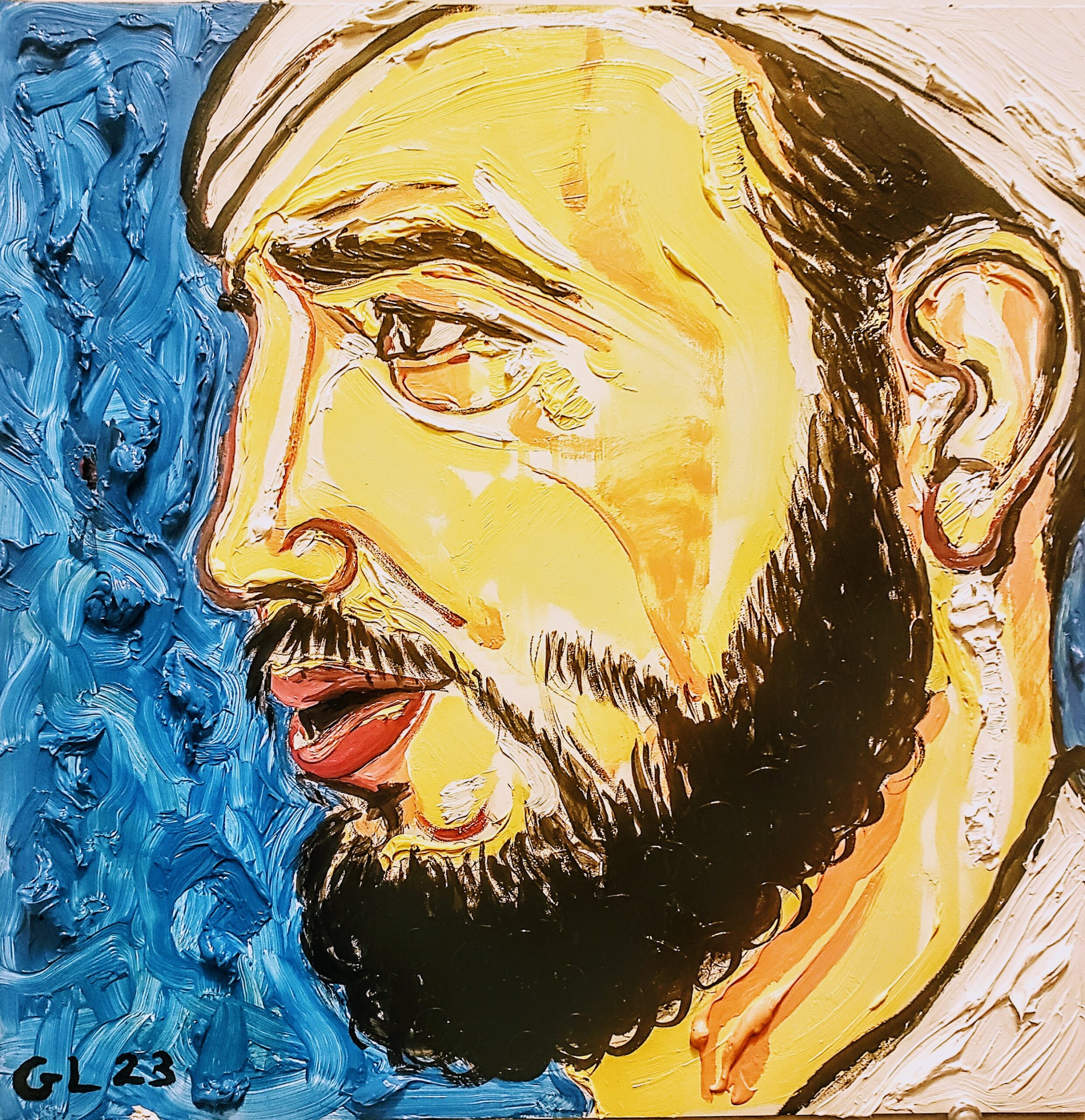 Gregory Fritz Laplanche, BFA Fashion Design '02, had 12 of his paintings included as a permanent part of the Centro Fidel Castro Museum in Havana, Cuba. The addition of these paintings into the new museum was celebrated during an exhibition that opened on August 13, 2023.
Anthony Macbain, BFA Communications Design '02, founded Anthrox Studio with his wife, Roxie Vizcarra, in 2019. The company is a video game and entertainment industry–focused design studio "specializing in visual development, marketing illustration, and creative direction." Recently, Anthrox Studio received a Clio Award for Excellence in Advertising for work commissioned (and therefore submitted for the award) by the global ad agency, AKQA. The two designers have also created significant artwork for the Grand Theft Auto series as well as the game series Apex Legends.
Rakisha Kearns-White, MSLIS '04, was recently named a Library Journal 2023 Mover & Shaker, highlighting her work shaping the future of libraries. She works at the Brooklyn Public Library and "established theCycle Alliance, a teen advocacy group that fights period poverty and the stigma of menstruation." (Library Journal)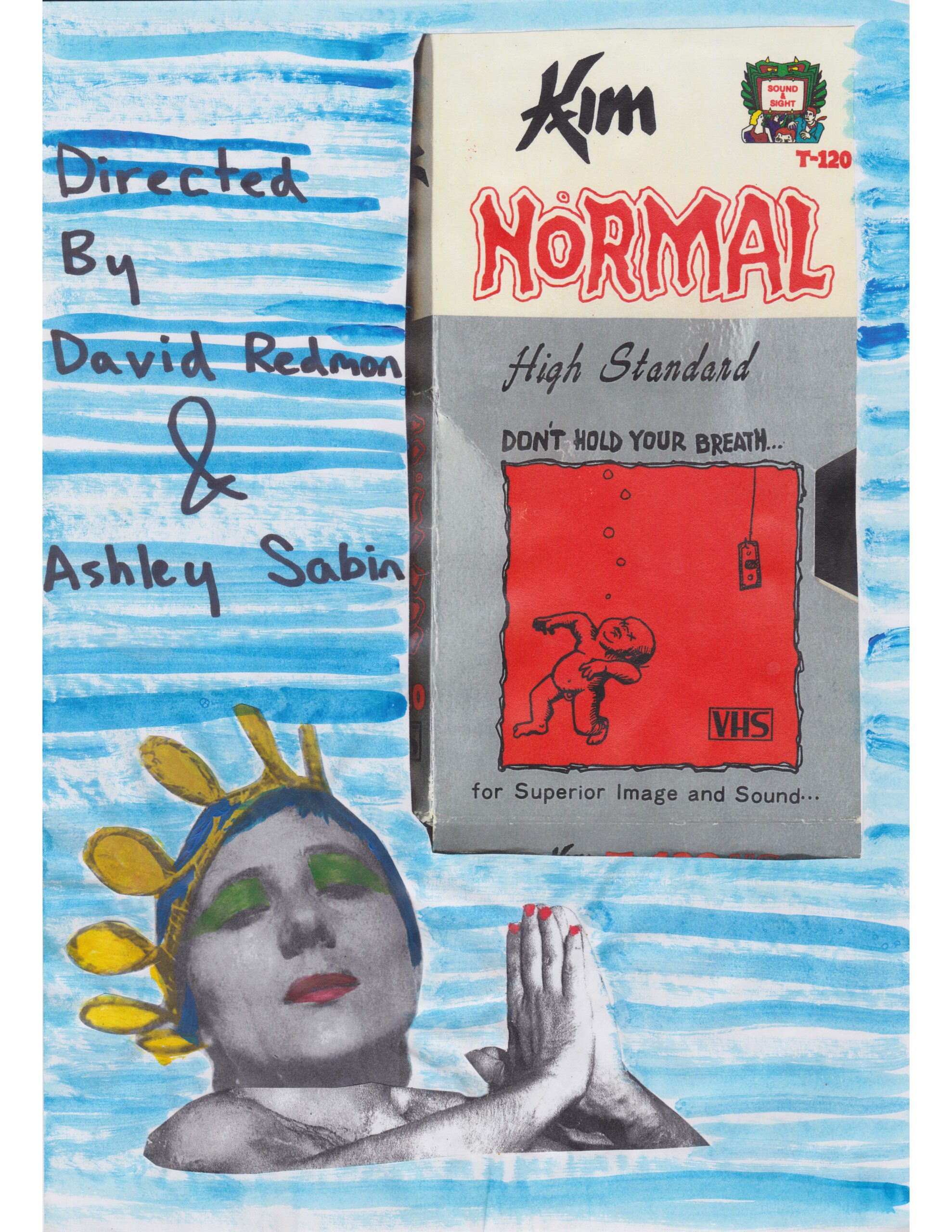 Ashley Sabin, BA History of Design '05, and David Redmon, who has taught at Pratt, recently had their new documentary, Kim's Video, screened at Sundance, Tribeca, and the Sydney Film Festival. Variety described the film as "a nostalgic meditation on the ultimate hipster video store," and it was covered by Deadline, The Hollywood Reporter, IndieWire, Filmmaker Magazine, and elsewhere. In a feature in The New York Times from March 2022, Redmon describes his part in helping the store's owner, Youngman Kim, ship his rare video collection from its storage facility in Italy back to the United States.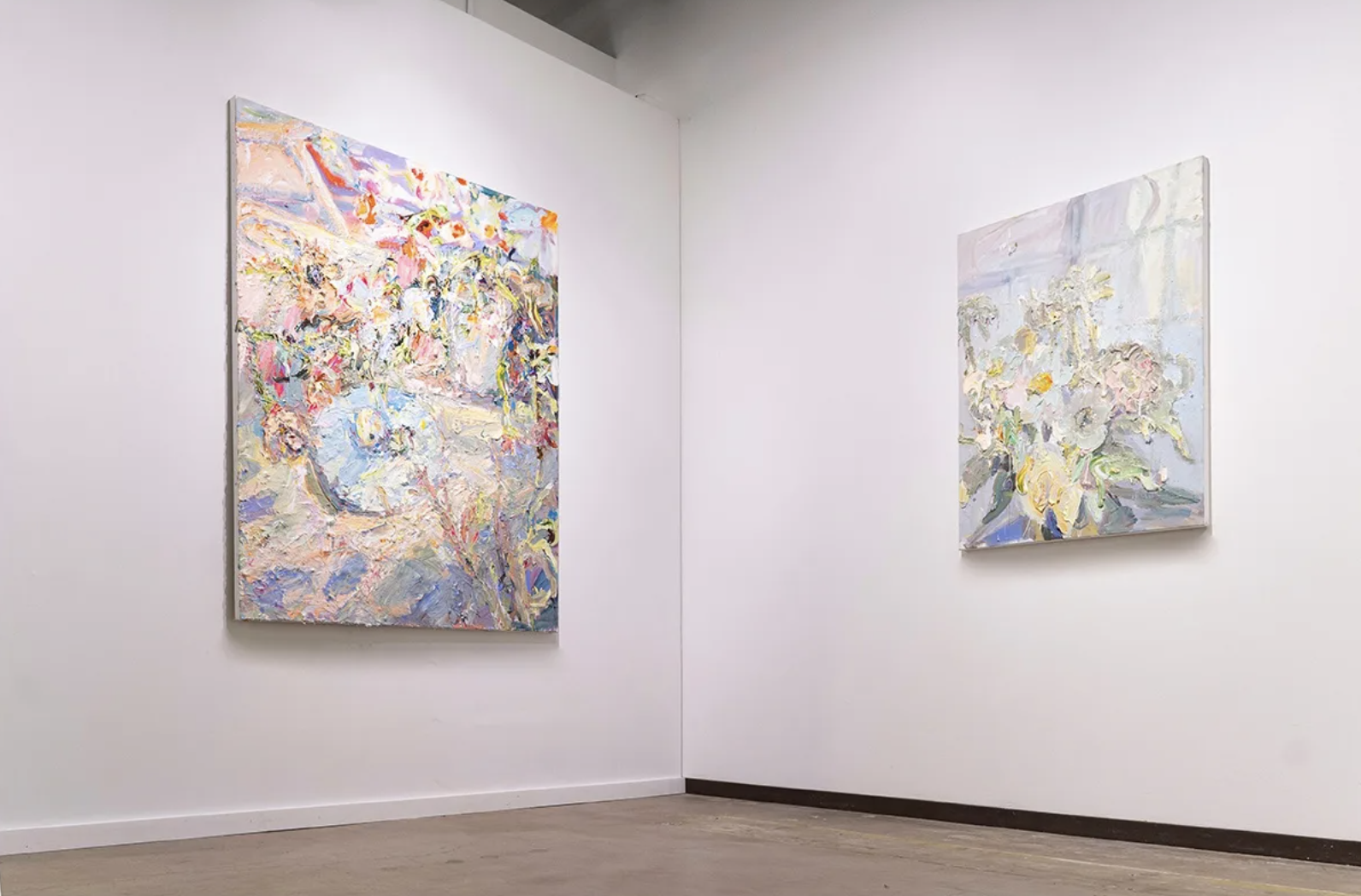 Chrissy Angliker, BID '06, participated in the Dallas Art Fair with Massey Klein Gallery, which presented her work alongside that of Bethany Czarnecki and Kate McQuillen. The work was shown at the Fashion Industry Gallery in the Dallas Arts District, where a VIP viewing on Thursday, April 20, 2023, was held before the public opening on April 21. As noted in the press release, the artists "share a deep engagement with their materials, using divergent methods to achieve equally intense yet contrasting surface imagery and quality that emphasizes the conceptual strongholds of each artist's practice."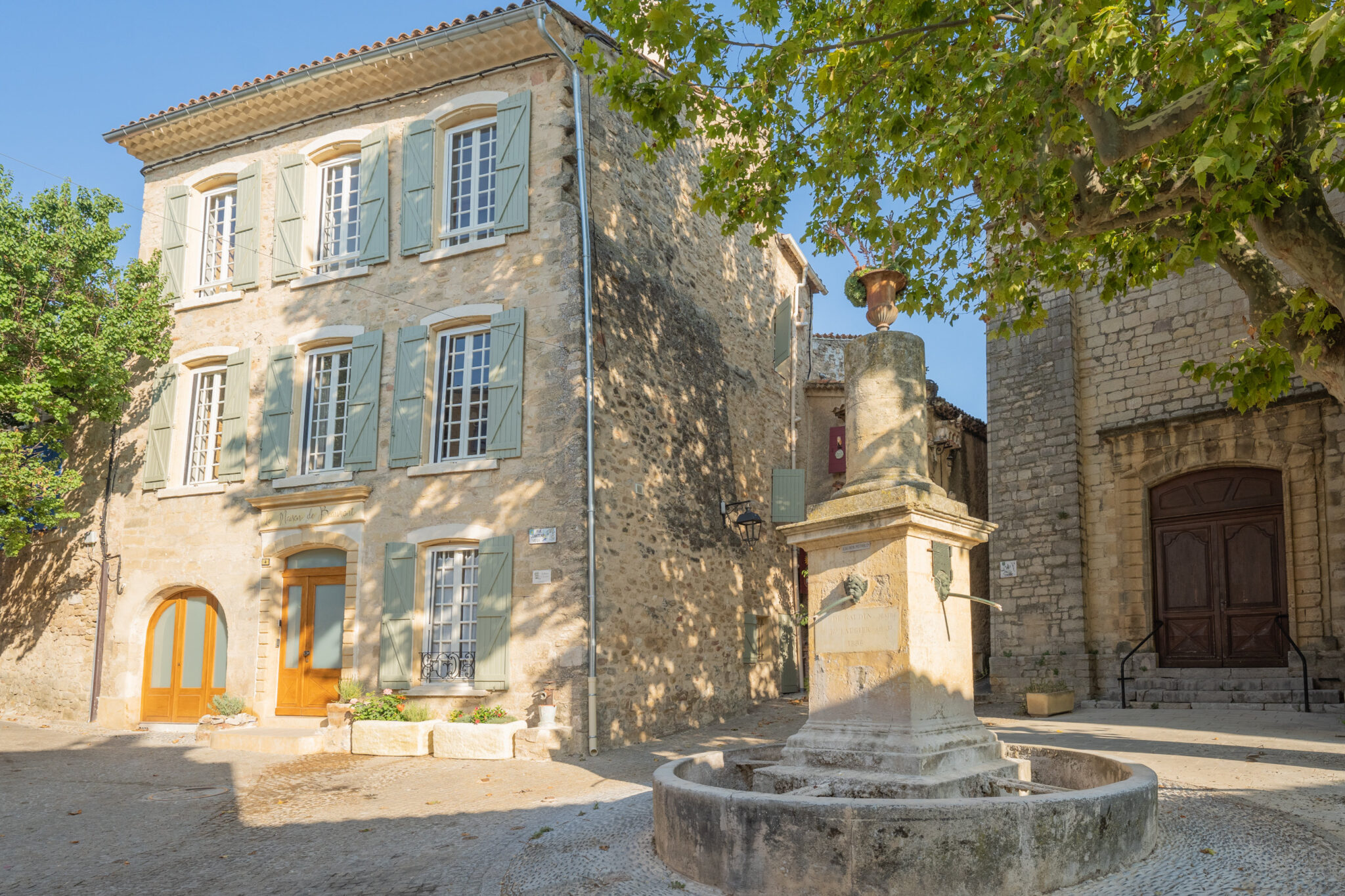 Niki Shah-Hosseini, MFA Interior Design '06, opened La Maison de Beaumont in the South of France and launched an artist residency program. After graduating from Pratt, she worked for several years as an exhibit designer and as a residential interior designer in New York City. In 2020, after almost four years of gut renovation, she and her husband opened the La Maison de Beaumont in the South of France, where they started their artist residency program. Shah-Hosseini describes it as "a multidisciplinary residency that was created with the goal of offering a beautiful space for musicians, scholars, writers, painters, and other artists who seek a quiet place to work undisturbed on their art." Learn more at lamaisondebeaumont.com.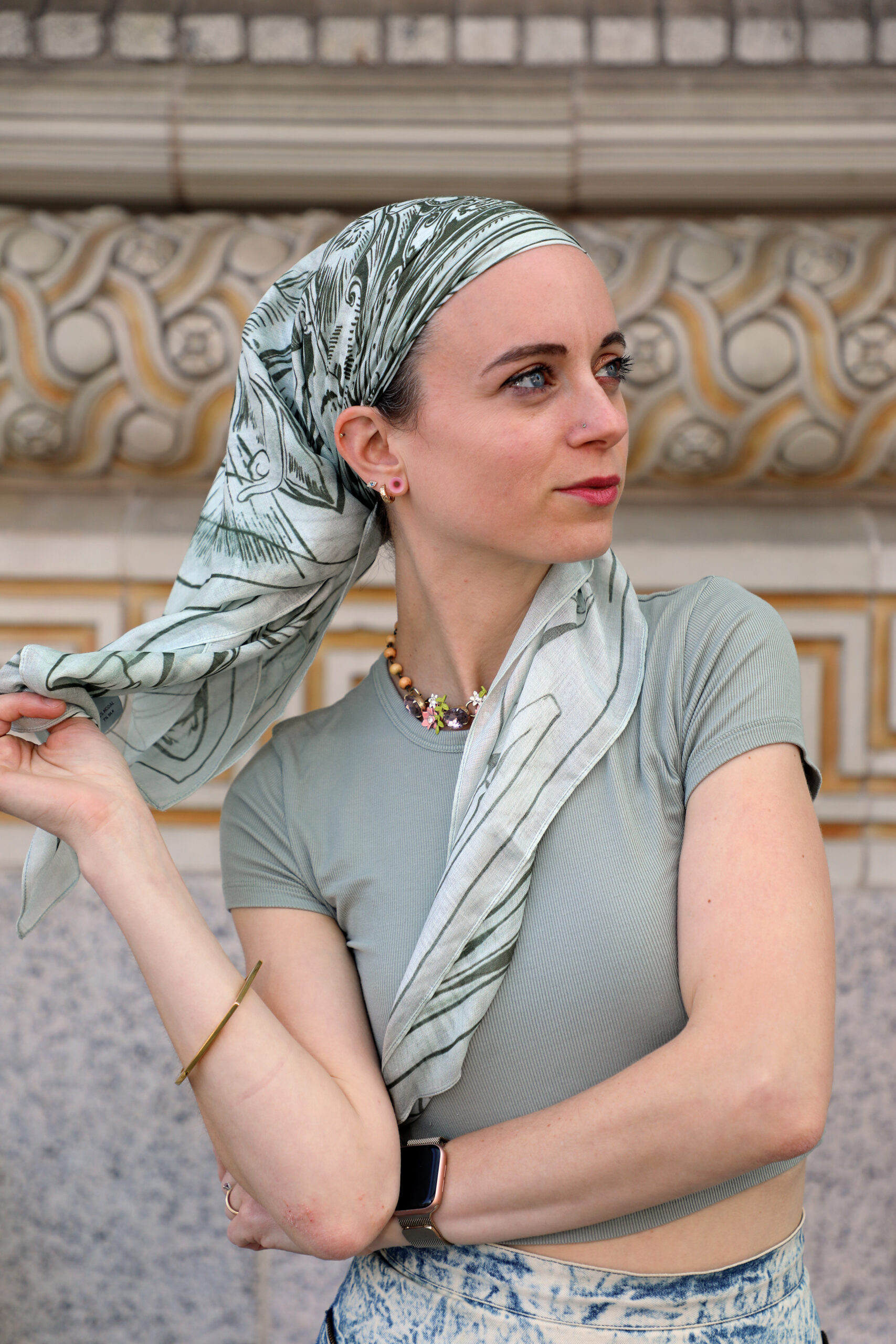 Elke Reva Sudin, BFA Communications Design (Illustration) '09, designed the Crown Collection, a limited edition series of scarves. In Sudin's words, during "a time of widespread hate and discrimination, [she] felt called to create wearable works of art that celebrate the divine feminine and her own spirituality journey. The Crown Collection as a whole is defined by its intricate, mystical prints for an elevated and timeless personal style. Each individual scarf is designed to activate the subconscious, enlightening, illuminating, and fostering connection and growth." The scarves are available at elkerevasudin.com/shop.
2010s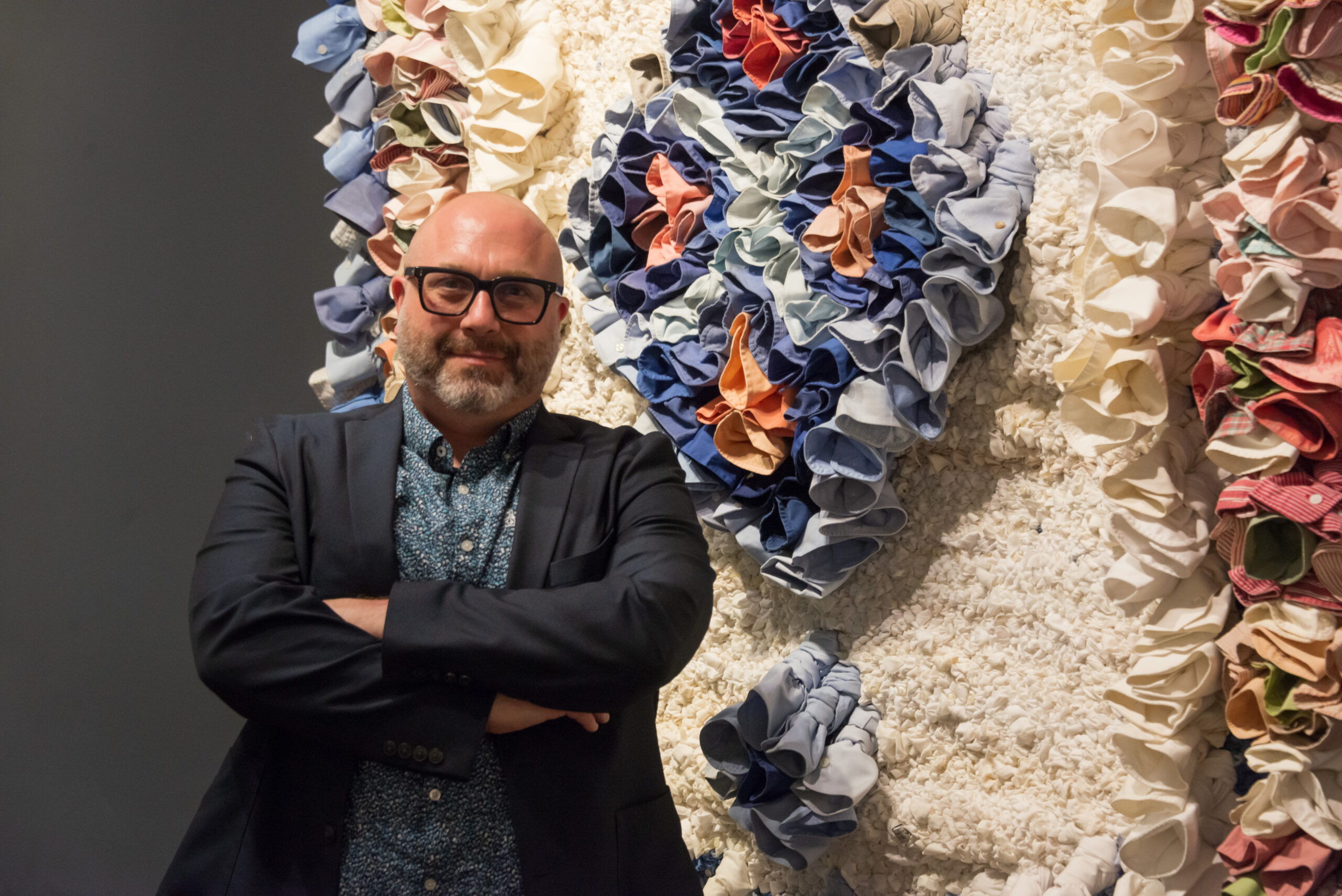 John Chaich, MFA Communications Design '11, curated Queer Threads for the San Jose Museum of Quilts and Textiles in California. On view from May 12 to August 20, 2023, the exhibition featured more than three dozen works, spanning five decades, by LGBTQIA+ fiber and textile artists rooted in and working in the American West, Northwest, and Southwest. Queer Threads debuted at the Leslie-Lohman Museum of Art in New York City in 2014 and traveled to MICA and the Boston Center for the Arts in 2016. Chaich is a visiting instructor in Pratt's Graduate Communications Design program.
Adrian Shirk, BFA Writing '11, Adjunct Associate Professor (CCE) of Writing, recently hosted an event at Pratt titled "Alumnitopia," which she described as "a Writing Department–sponsored open-house alumni gathering in the newly renovated Cannoneer Court Writing Dept. headquarters." The May 20 event featured a communal conversation about publishing and other paths for writing majors as well as a display of alumni publications. Current BFA Writing student Katie Vogel and Acting Chair of the Writing Department Claire Donato assisted with the event.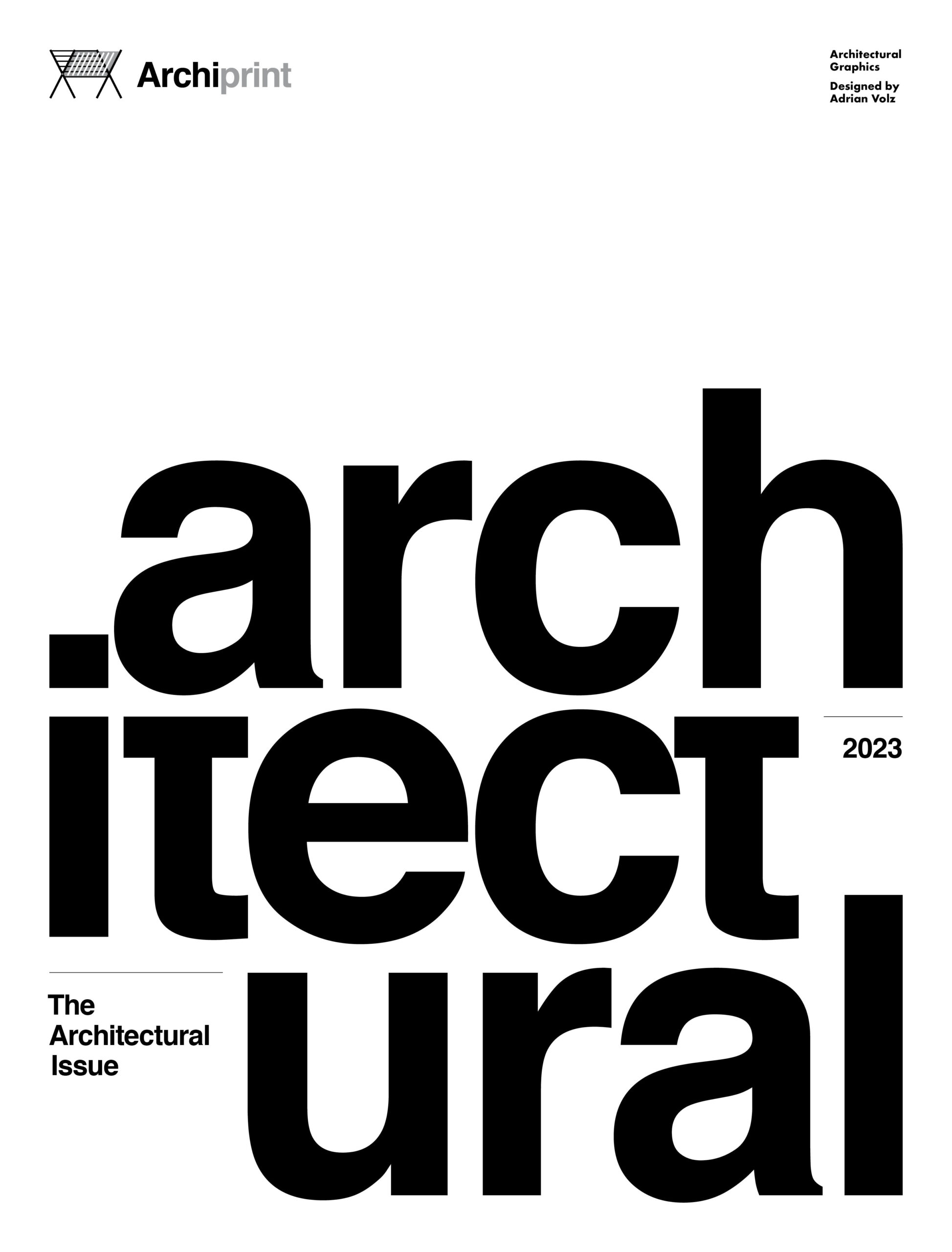 Adrian Volz, BFA Communications Design with Honors (Graphic Design) '11, is a Colorado-based architect and researcher who recently had his independent research and design project—a newspaper titled Archiprint: The Architectural Issue—featured in two local Denver publications: Modern in Denver and the Denver Public Library newsletter. As stated in Modern in Denver, Volz "embarked on independent research efforts in which he rediscovered prominent architects who developed outstanding building designs to improve their community and establish a core sense of place in the City of Denver."
April Maxey, BFA Film '12, received a 2023 Sundance Women to Watch x Adobe Fellowship, selected along with seven other fellows for their "exceptional talent and commitment to furthering their creative practice." The fellowship includes a grant and access to skill- and career-building resources. Maxey's short film Work screened at Sundance, Tribeca, Palm Springs Shortfest, Inside Out, and Outfest. Developed at American Film Institute's Directing Workshop for Women program, the film won the Grand Jury Prize for Outstanding US Narrative Short at Outfest. Maxey's work "explores the complexities of queer intimacy, grief, and healing." (Sundance Institute)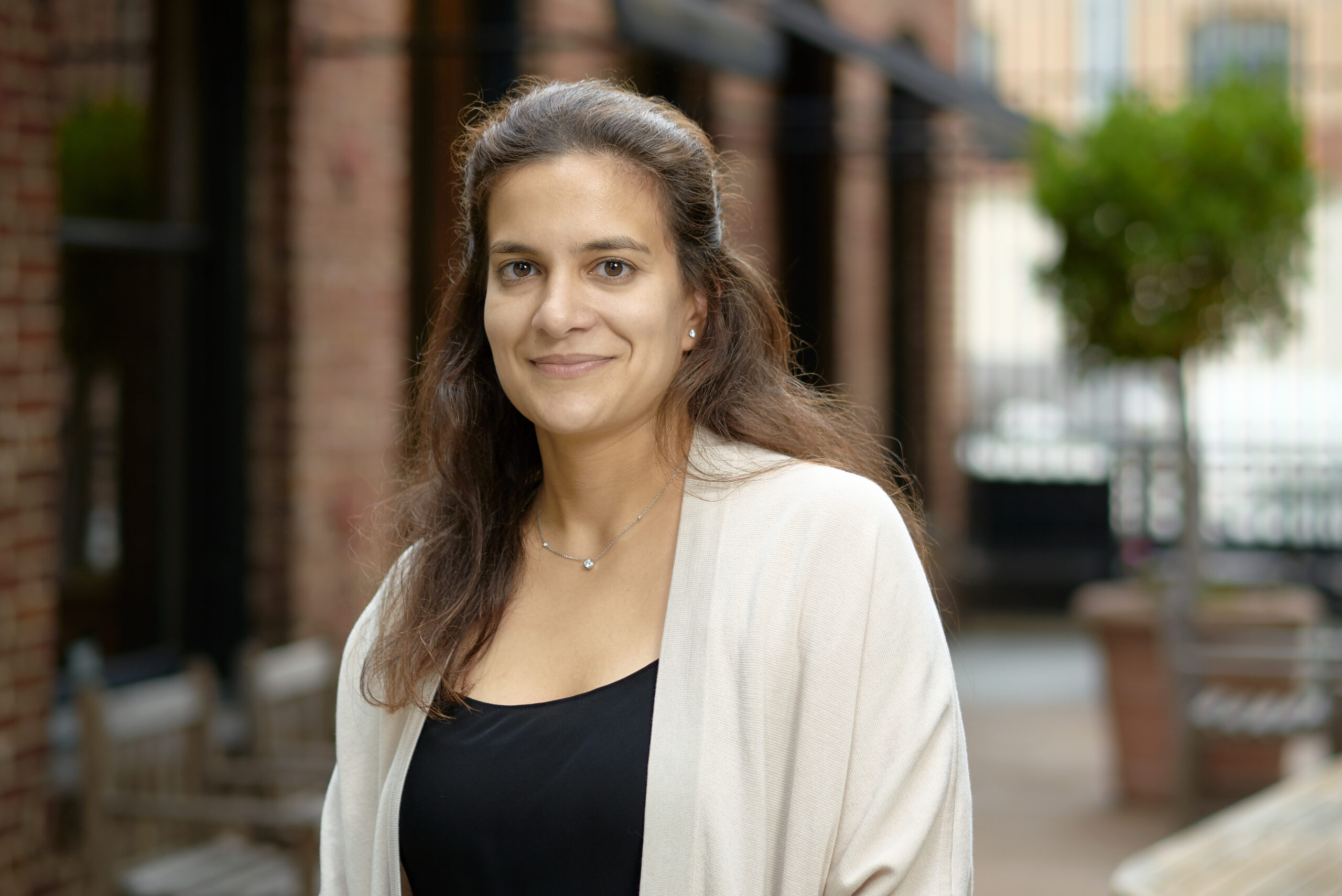 Dana Bazzi, MArch '13, has recently been promoted to the title of senior associate at ELS Architecture and Urban Design. She joined the Berkeley, California–based architecture and planning firm in 2017, and has experience on various building types including commercial, hospitality, and retail. Bazzi's work includes the historic renovation of the Hotel President in Palo Alto, Redwood City's Veterans Memorial Senior Center, and UC Berkeley's Recreational Sports Facility Universal Locker Room.
Robert Weinstein, MSLIS '14, was recently named a Library Journal 2023 Mover & Shaker, highlighting his work shaping the future of libraries. He works at the Brooklyn Public Library (BPL), and "was hired to get the library's bookmobiles back up and running using an all-outdoor bookmobile service model . . . BPL's bookmobiles were back in service within three months, and service branched out to churches, parks, community centers, and closed branches." (Library Journal)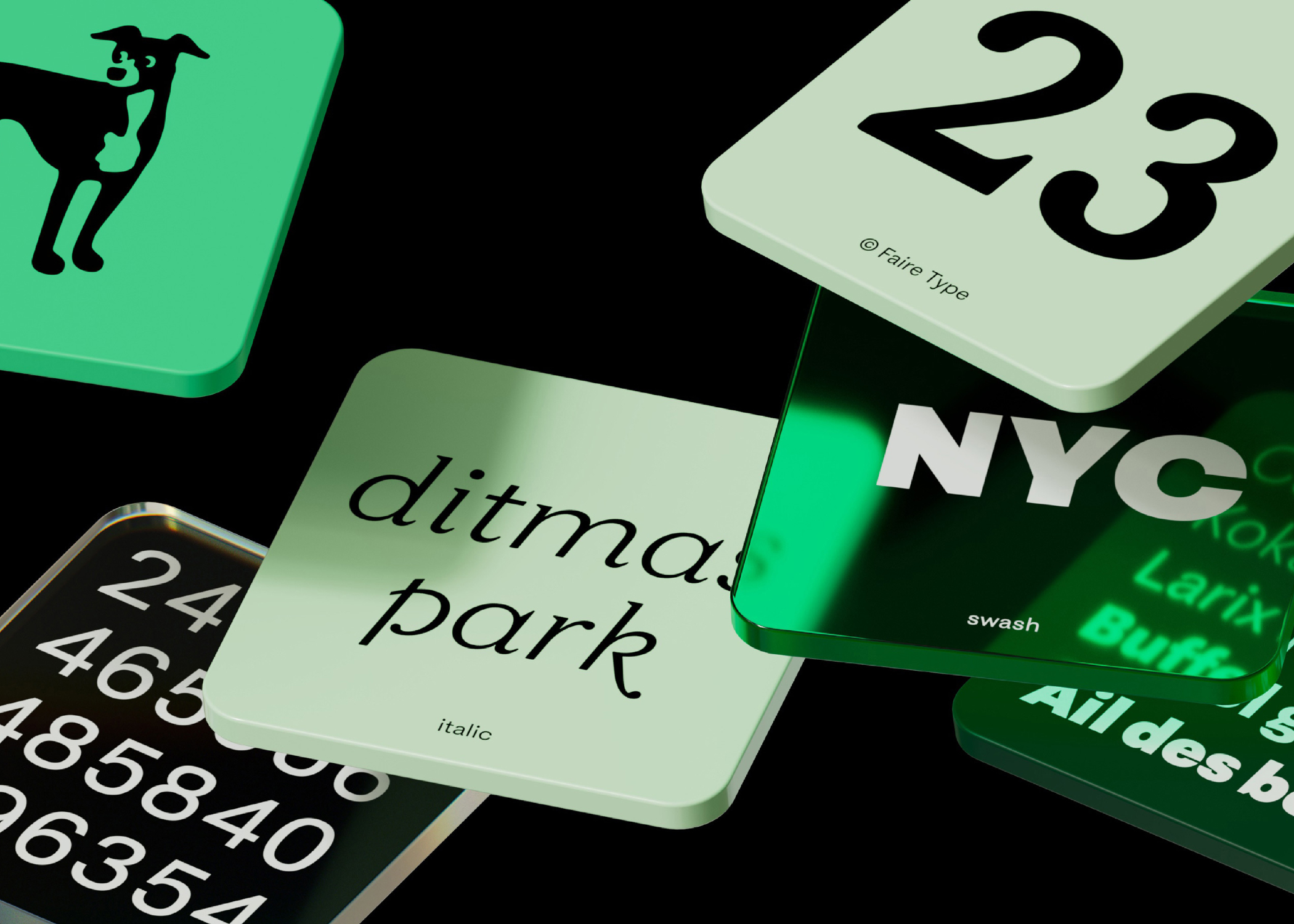 Sabrina Nacmias, BFA Communications Design (Graphic Design) '15, recently launched a type foundry, Faire Type, in Brooklyn, New York. With rigorous attention to every detail, Faire Type's catalog is built on the foundations of historical knowledge, formal exploration, and exact technical and technological execution. In addition to retail fonts, Faire Type also partners with studios and agencies to craft bespoke typefaces for brands and organizations. Nacmias and her partner at Faire Type were recently named 2023 TDC Ascenders, a recognition for emerging designers who are elevating the medium of type.
John A. Doria, AIA, NCARB, BArch '16, recently opened 1020 Architecture, PC, his own architecture practice based out of Long Island, New York. Doria is currently working on residential projects with plans to expand into other building types. Before opening his practice, Doria's work experience included an internship for Walt Disney Imagineering, employment with architect-led design-builders at Gluck+, and work as an architectural designer at STV, Inc. and Handel Architects. Doria will be balancing his new practice with his work as an adjunct professor at New York Institute of Technology's School of Architecture & Design teaching design fundamentals and visualization.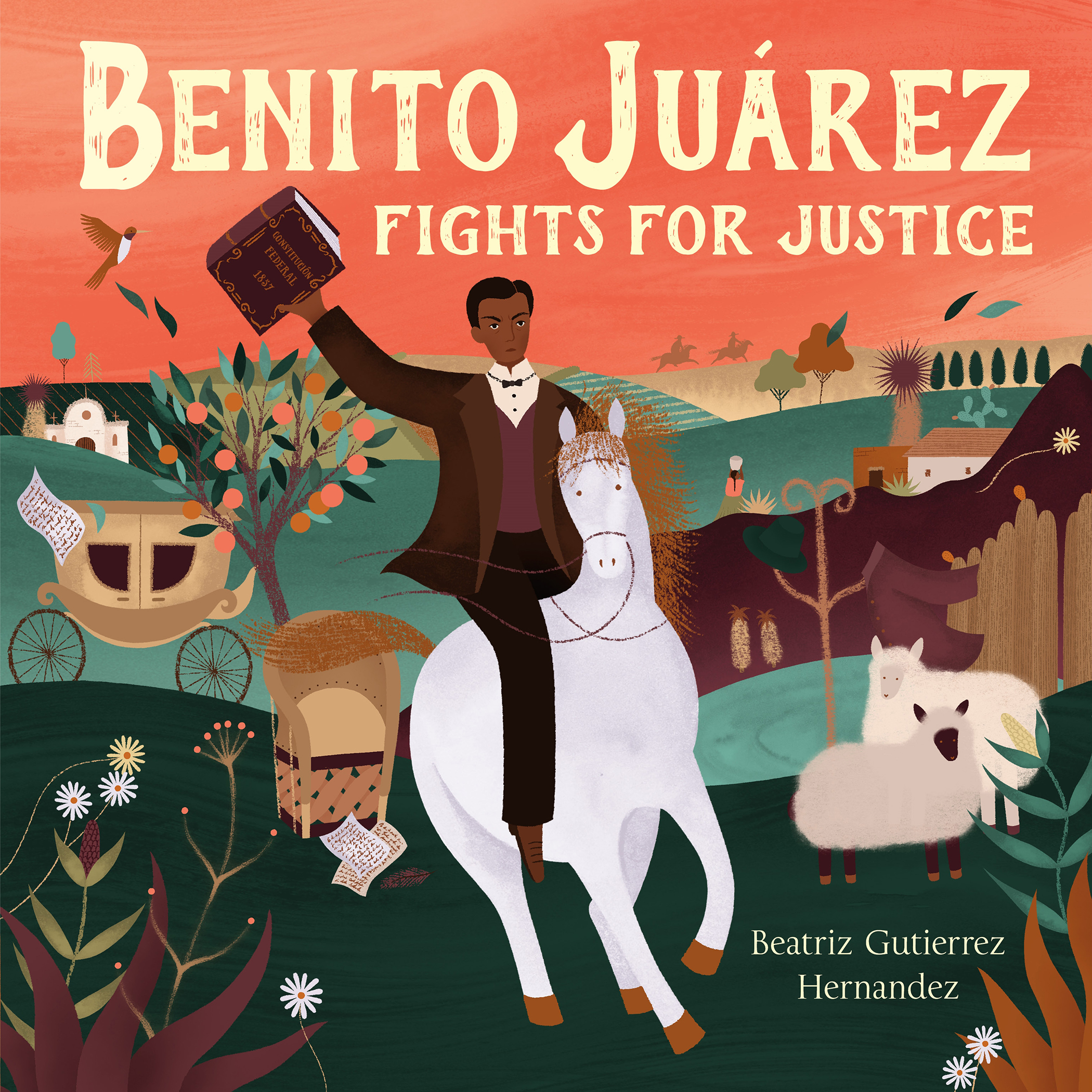 Beatriz Gutierrez Hernandez, BFA Communications Design (Illustration) '17, wrote and illustrated Benito Juárez Fights for Justice,which was released in August 2023 from Macmillan. The book tells the story of Benito Juárez, a man who devoted himself to his country and became president of Mexico. Following Juárez from his childhood to his career in politics, the author has called her work "a story of hope and determination."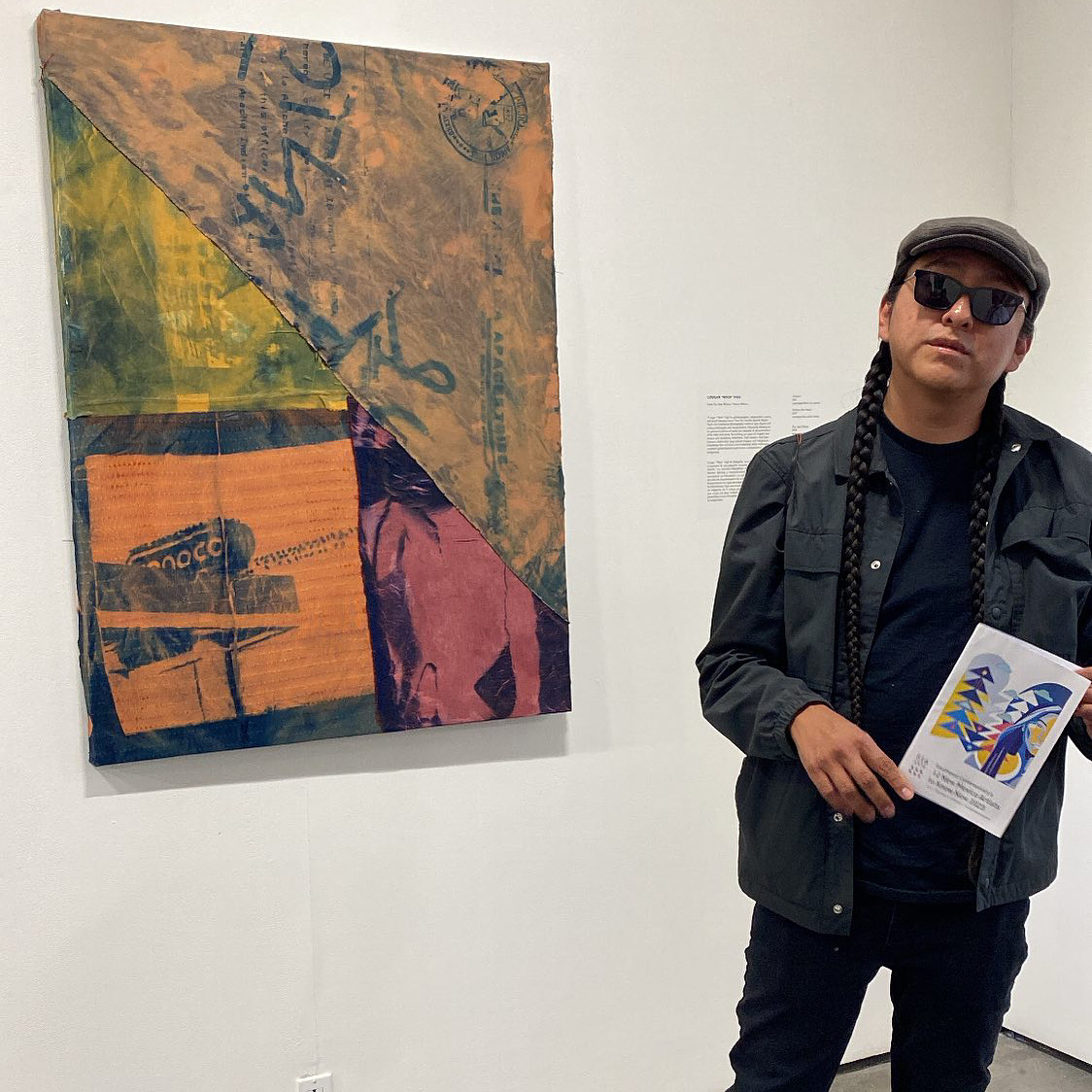 Cougar Vigil, MFA Photography '18, had his photographs included in two group exhibitions recently. The first, a group show titled Southwest Contemporary's 12 New Mexico Artists to Know Now 2023 at 516 Arts in New Mexico, explained how the photographer "integrates multiplicities of perspectives into his work about Indigenous narratives, perspectives, and knowledge systems." The second show, which was on view at Mud Kin in Los Angeles, is titled Mapping Adobe & Land-based Indigenous & Latinx Projects from Southern California to West Texas. Vigil's work can be seen on Instagram at @ndoivigil.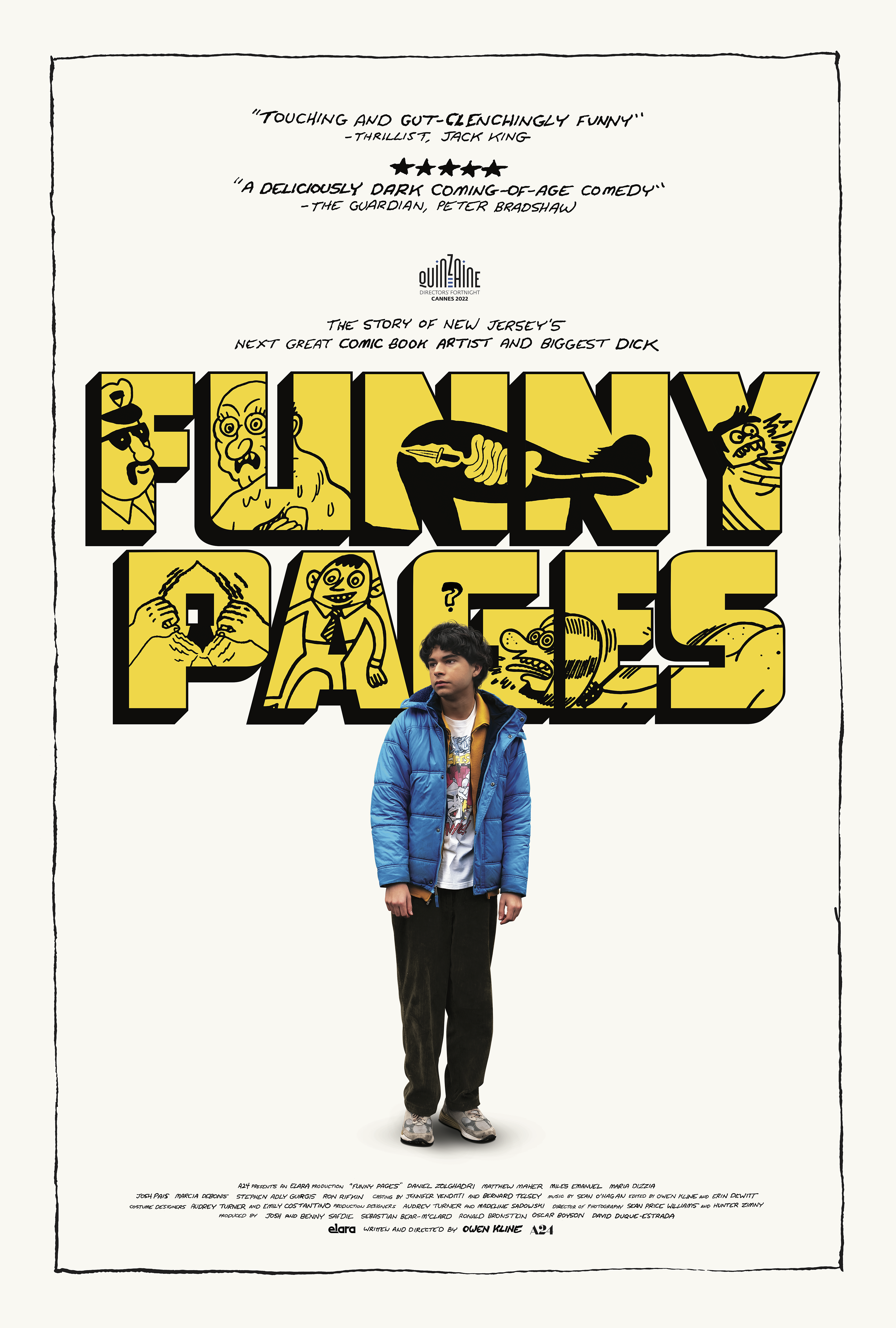 HIGHLIGHT: Owen Kline
Film alumnus Owen Kline released his debut film, Funny Pages, through A24 on August 26, 2023. The film, produced in part by the acclaimed filmmaking duo Josh and Benny Safdie, tells a coming-of-age story of a young comic book artist encountering dubious characters on his way to making his passion a career. In a review in The New York Times, the film was praised for subverting "the norms of packaged industrial entertainment" in order to embrace the humanity of Kline's cast, in all of their "sweaty, wrinkly, frizzy, rheumy, comb-over, tender glory." The film was also praised by The New Yorker, The Washington Post, The Guardian, The Times (UK), Rolling Stone, TIME, and other major publications. On September 22, 2022, Kline spoke to Pratt's Film/Video Department about his forthcoming film as well as his short film Jazzy for Joe (2016) and his work as an actor in The Squid and the Whale (2005). Fellow alumnus Rick Altergott, BFA Film '83, the acclaimed alternative cartoonist behind the long-running comic strip Doofus, provided original artwork for the film. (@prattfilm_video)
2020s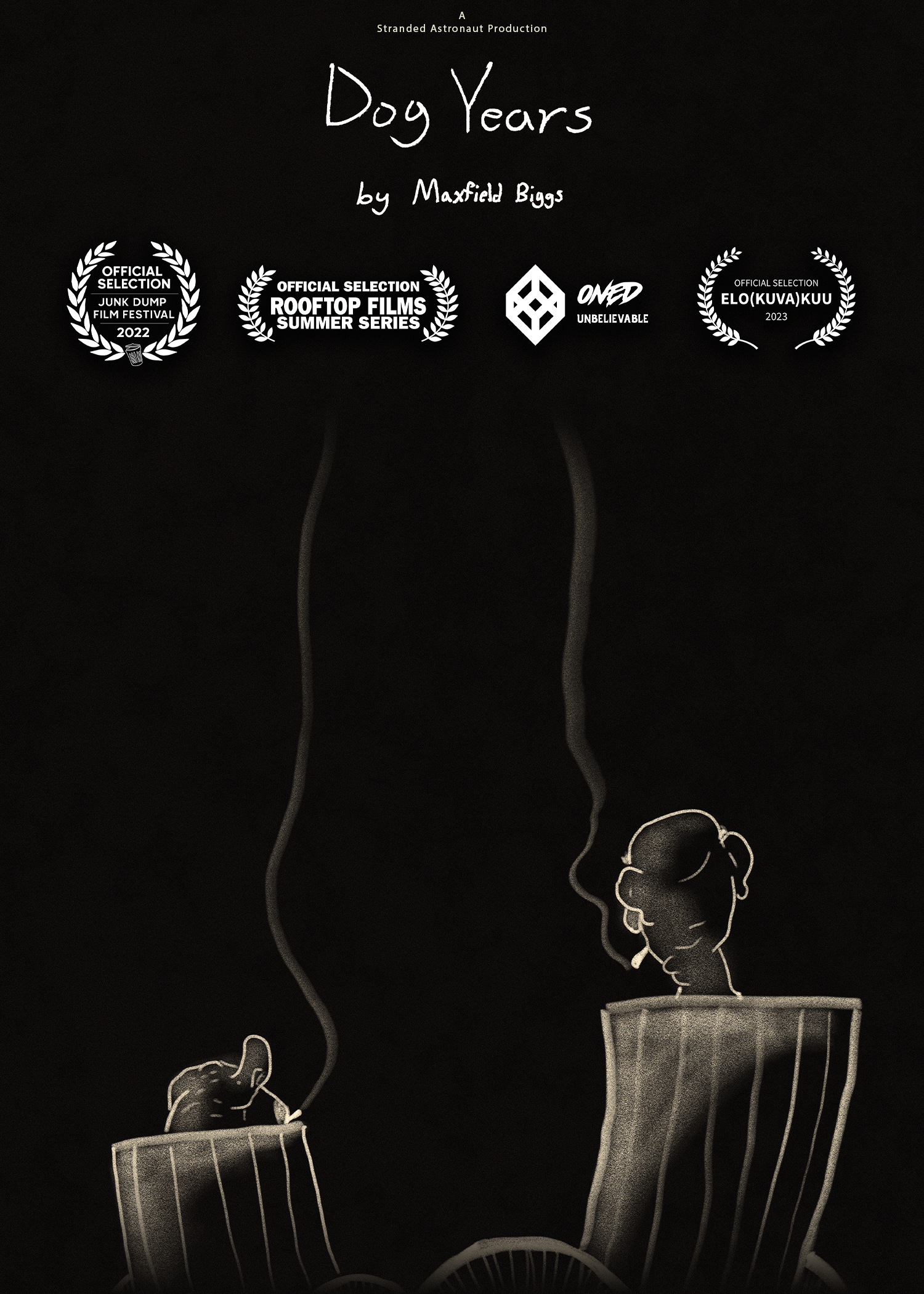 Maxfield Biggs, BFA Film '20, screened their animated short film, Dog Years, in New York City at the Rooftop Films Festival at Brooklyn Commons Park on August 3, and at the Junk Dump Film Festival at the Museum of the Moving Image on August 5. The film premiered this past spring in Finland as part of the S Creatives Festival, and will be playing in the ONED Festival at the Moxuyou Factory Art Space in Beijing this fall.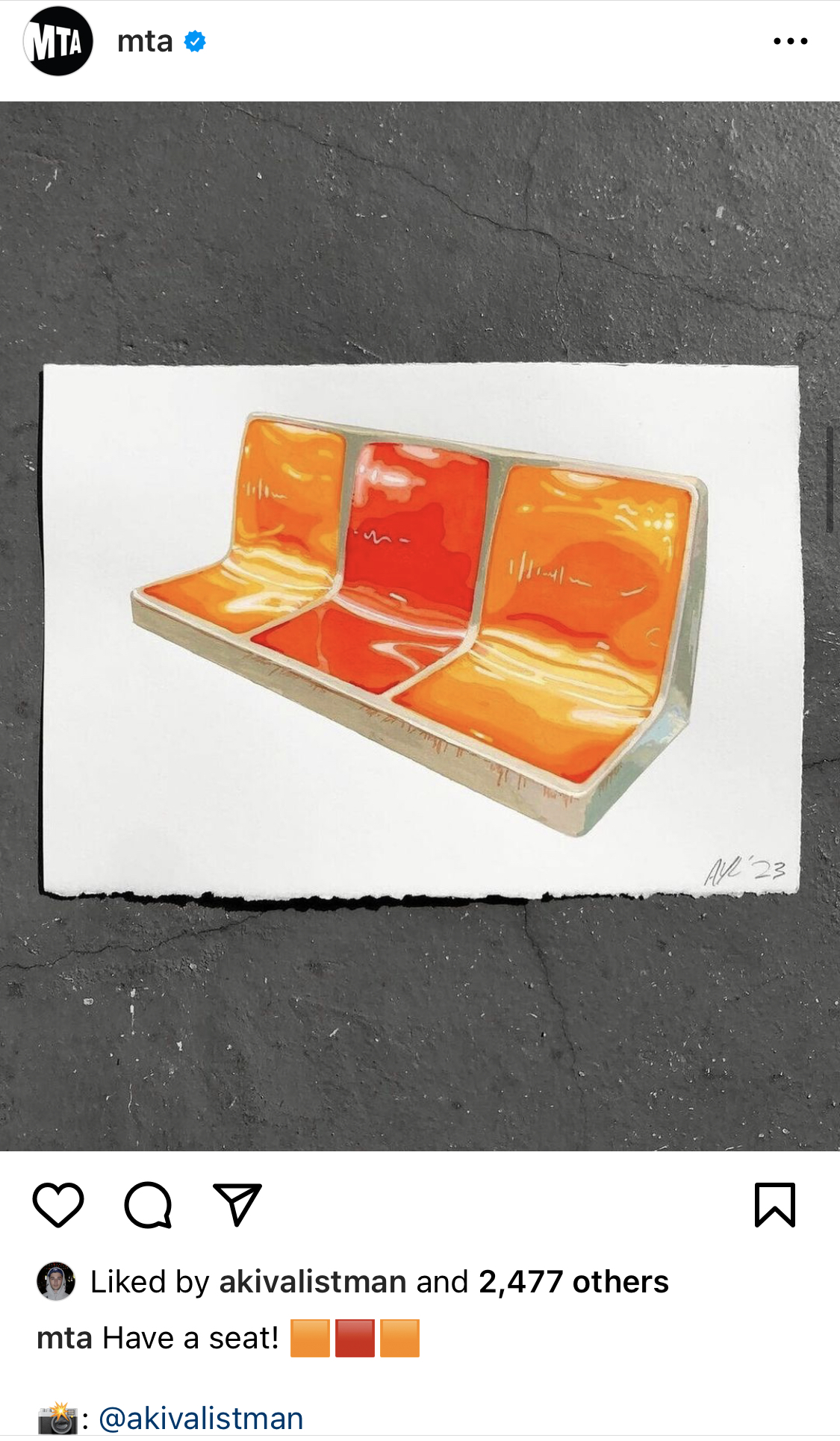 Akiva Listman, BFA Fine Arts (Painting) '21, recently had his painting, Apples to Oranges, posted on the MTA's official Instagram account. The painting, which features three classic MTA seats in orange and red on a white background, garnered more than 2,000 likes after only two days online. (@mta)
Yessenia Sanchez, BFA Film '21, had her thesis short film, Double Cultura, selected as one of the winners of HBO Max's Latino Short Film Competition. As one of seven filmmakers to win the award, she will have the opportunity to have her film stream on HBO Max for a year. In Sanchez's words, her current projects "focus on the intersectionality of Latine/x experiences to showcase the artistry and versatility of multiculturalism." (@PalanteMax)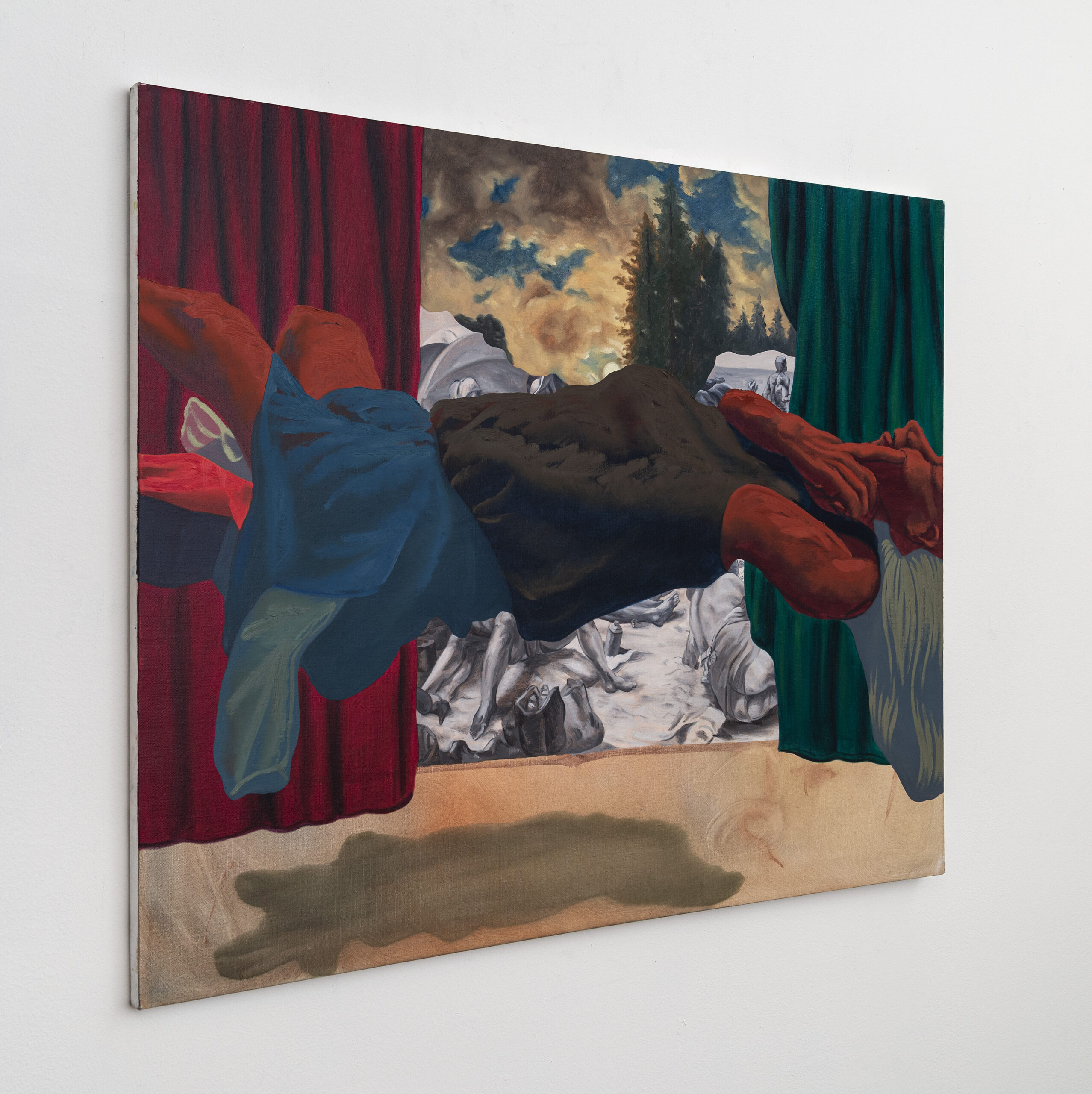 John Denniston II, MFA Fine Arts (Painting) '22, recently had four of his paintings featured on Platform, an online marketplace backed by David Zwirner. As a feature of his work being highlighted, these paintings were included as part of a two-person exhibition at Swivel Gallery that ran from June 7 to June 30, 2023. The show, titled Platform by David Zwirner, presented Denniston's work along with work by Whit Harris and highlights the artist's inventive and multilayered portraits.
Ben Matusow, MS Sustainable Environmental Systems '22, recently had his work and ideas covered in Gothamist. The article explores how Matusow, who is an urban planner, had the idea to "transform all the roofs of bus stops into urban gardens to sop up rainwater" while completing his masters at Pratt. In the article, Matusow is quoted saying that the "most important thing I found is there are opportunities everywhere to improve the sustainability of the city and the world . . . Basically, whenever you look into any city agency project there's always an opportunity to make it greener." (Gothamist)
Olivia Noss, BFA Photography '22, received a Fulbright US Student Program award for the 2023–2024 academic year from the US Department of State and the J. William Fulbright Foreign Scholarship Board. This year, she is working in Berlin to bring awareness to a lesbian burial ground in the Lutheran Georgen Parochial Cemetery through portraiture and audio archiving as part of her project "Paying Homage: Queer Lineage, Legacy and Spiritual Remembrance." Her ensuing work will be presented in a photobook to be displayed at the Schwules Museum and the Pratt Institute photography gallery. (pratt.edu/news)
Anna Sergeeva, MSLIS '22, opened a new bookstore, Dear Friend Books, while completing her studies at Pratt. The shop, which New York Magazine described as "focusing on international magazines, Japanese stationery, used art, and philosophy and poetry books," has been featured in The New York Times, Vogue, and elsewhere. The store also offers a selection of natural wines, teas, and other beverages. (New York Magazine)
Marley Trigg Stewart, BFA Photography '22,has a major feature in the 50th issue of MATTE, the magazine of the photography publishing imprint of the same name. The issue is exclusively dedicated to highlighting the work of both Trigg Stewart and David Campany. Trigg Stewart is a Brooklyn-based artist who, in 2020, was awarded the Made in NYC Photography Fellowship. (@prattphotography)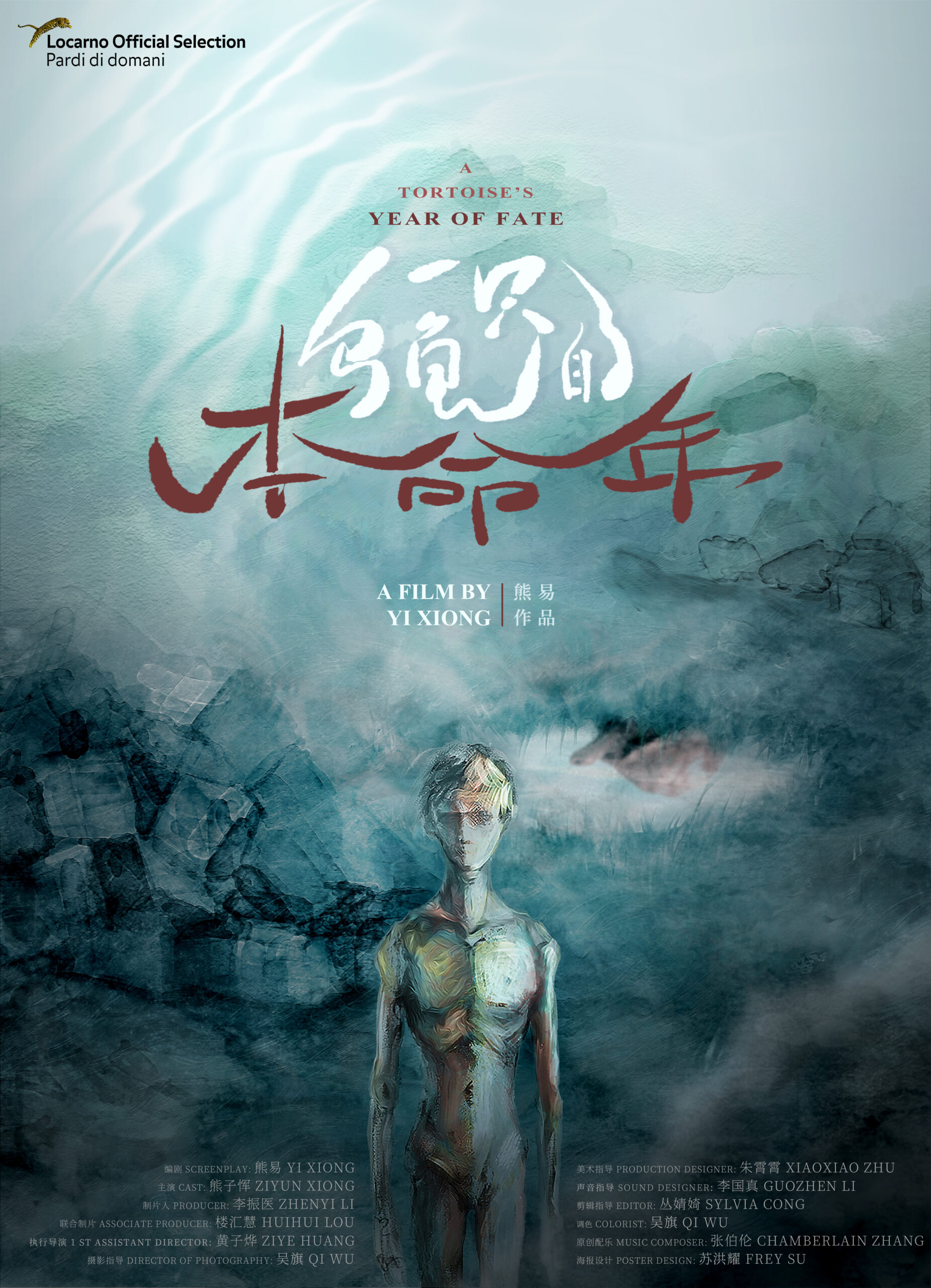 Yi Xiong, BFA Film '22, had his film A Tortoise's Year of Fate screened at this year's Locarno Film Festival, held this past August in Locarno, Switzerland. The short film, on a factory worker longing for hope, was Xiong's thesis film at Pratt.
Jamie Kyung Min Oh, MPS Arts and Cultural Management '23; Chang Liu, MPS Arts and Cultural Management '23; Xin Yan, BFA Interior Design '21; and Jacqueline Marino, MPS Arts and Cultural Management '21, composed a team that won the Student Notable Prize from the Core77 Design Awards, an annual design award ceremony. Their project, "Haenyeo Hatchery," resulted in the design of a "an aquaculture system that ensures the repopulation of shellfish stocks in the oceans surrounding Jeju Island" of South Korea, in order to preserve the livelihood of Haenyeo divers who harvest seafood in the area. Team member Kyung Min Oh believes that "this is a project that reflects Pratt and its students' passion for making positive social changes through arts and culture." (Core77)
---
Submission guidelines:
Pratt alumni, we want to know what you're up to, and so do your fellow graduates. Send your updates on work and life to classnotes@pratt.edu. Notes may be up to 100 words in length. Please include your full name, degree or program, and graduation year. Submissions will be edited for length, clarity, and style. Image submissions should be high resolution (300 dpi at 5 x 7 inches).