Celebrating its 50th anniversary this year, the Pratt Rome Program has long been a staple of Pratt Institute's foreign-studies programs and the School of Architecture, granting generations of developing architects a unique perspective on architectural history and contemporary practice in the Eternal City, with all of its classical richness and present-day cultural vibrancy.
Now, as the program recognizes its history, it also looks to its future, newly under the academic direction of Federica Vannucchi, adjunct associate professor of undergraduate architecture, who will give a public lecture, Laboratorio Roma, on September 21. Vannucchi succeeds Richard Piccolo, BID '66, adjunct associate professor – CCE of undergraduate architecture, who has led the program since its inception in 1974, two of whose drawings from Rome appear below. (A unique aspect of Piccolo's teaching, says Pratt Rome Program Coordinator Frederick Biehle, adjunct professor – CCE of undergraduate architecture at Pratt, "is that while he demonstrates and critiques he also sets an example by drawing alongside the students.")
On this milestone occasion, Prattfolio highlights some of the student and faculty work collected in the book Rome Redux: The Pratt Rome Program After Fifty Years, compiled and with an introduction by Biehle, which also includes writings by Chair of Undergraduate Architecture Stephen Slaughter and several faculty of the program reflecting on its evolving pedagogy. (Biehle will give a presentation on the book on September 22 at Higgins Hall, where the related exhibition Interventions in the Eternal City is open through September 23.)
Quotations throughout are by Biehle, from his introduction to Rome Redux.
"The documentation of the integrated urban fabric of such places . . . could act as an antidote for the malaise of modernism."
—Frederick Biehle citing Pratt Rome professor Attilio Petruccioli, from Petruccioli's essay "Place and Architecture"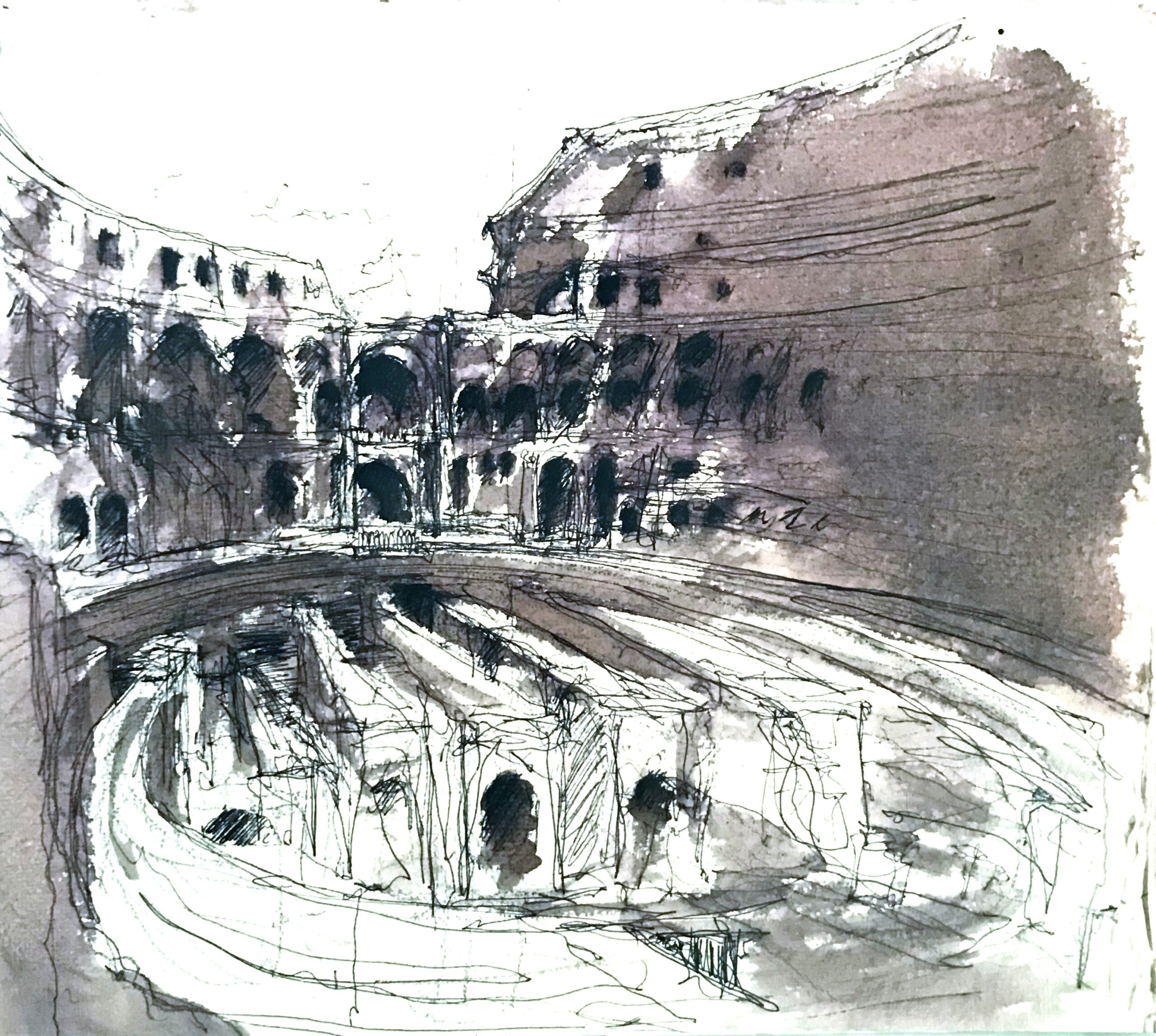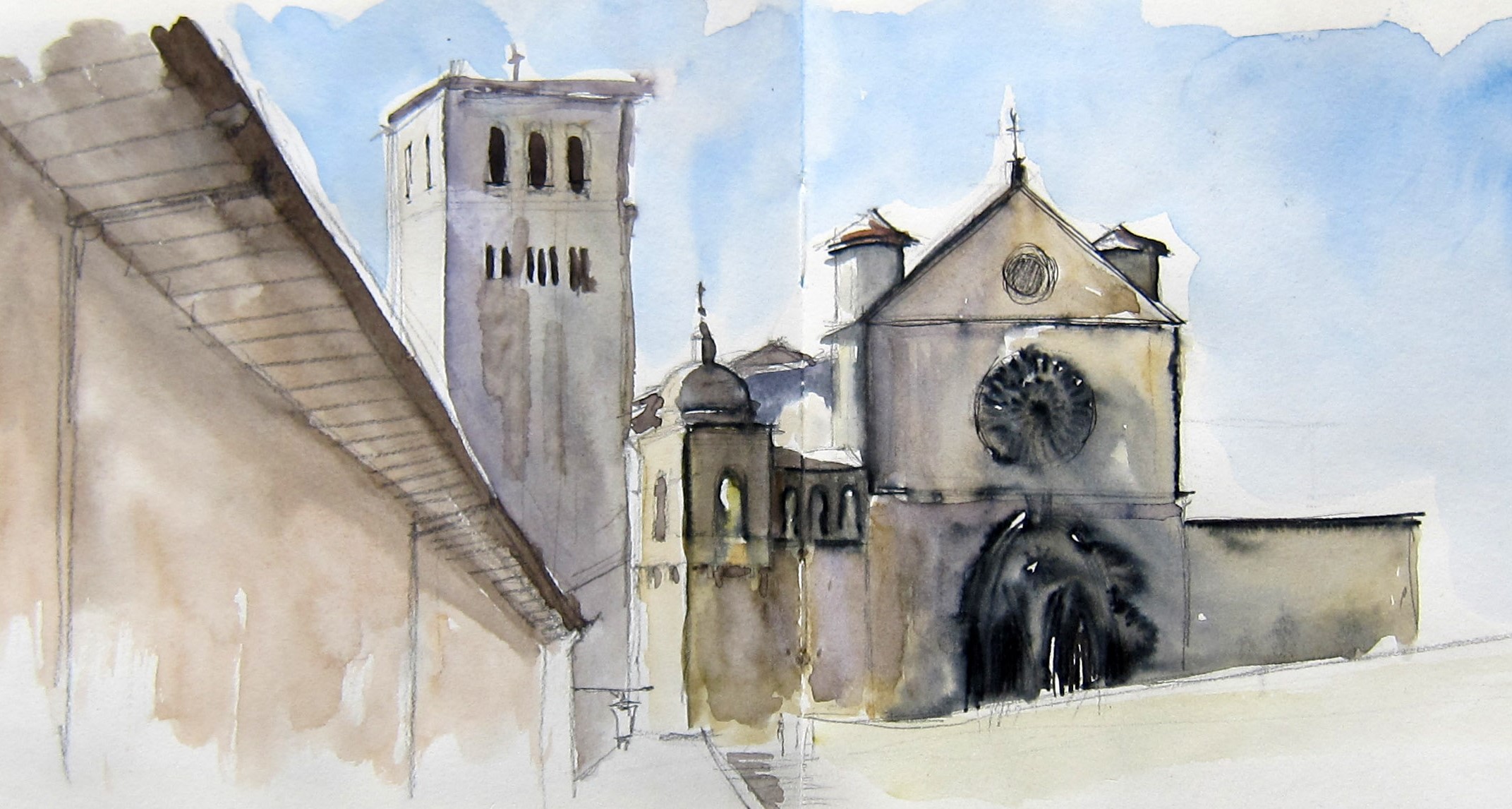 "The question of how to address the sectional boundaries between the historical past and the living city was very much an open and ongoing debate."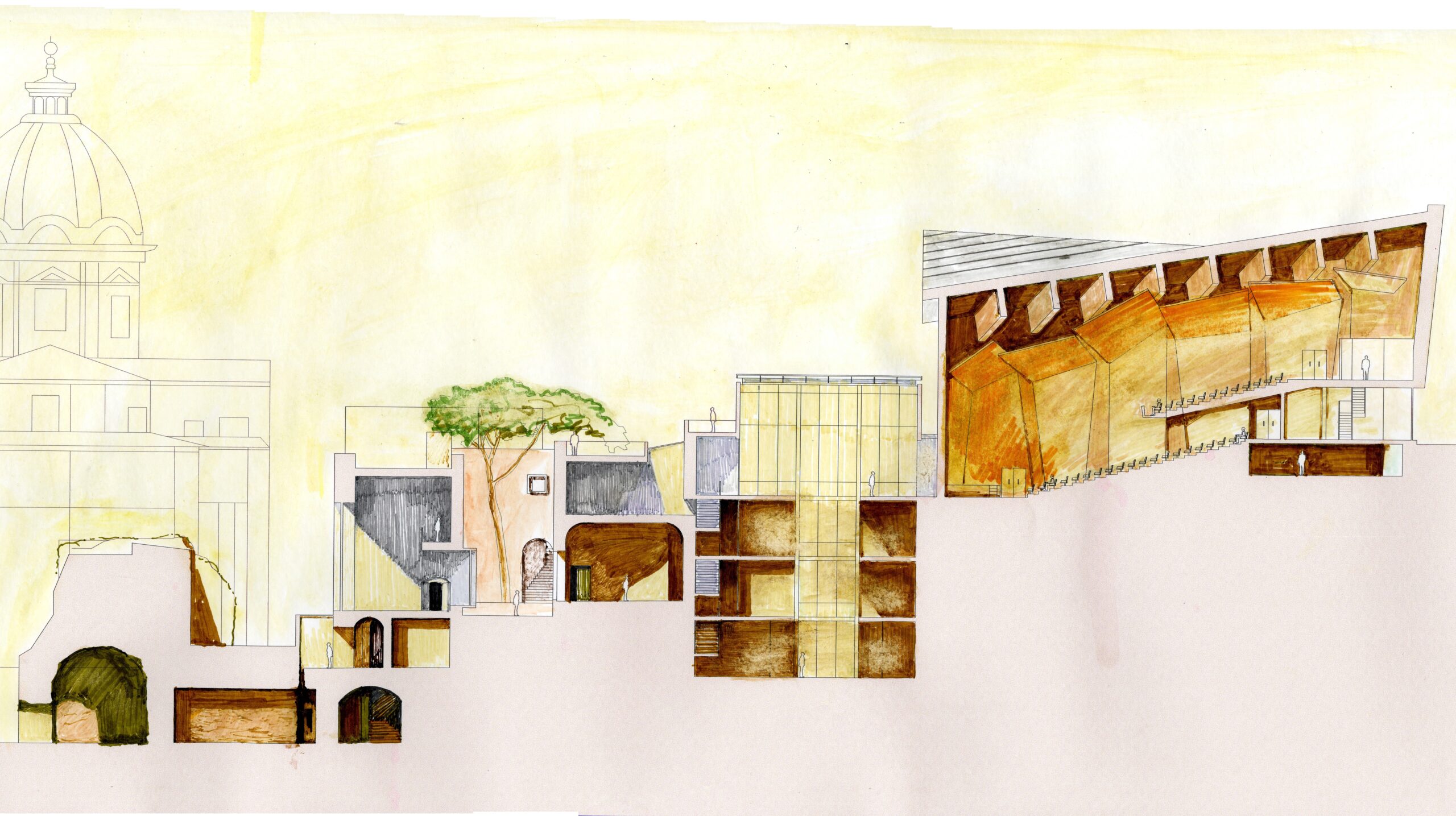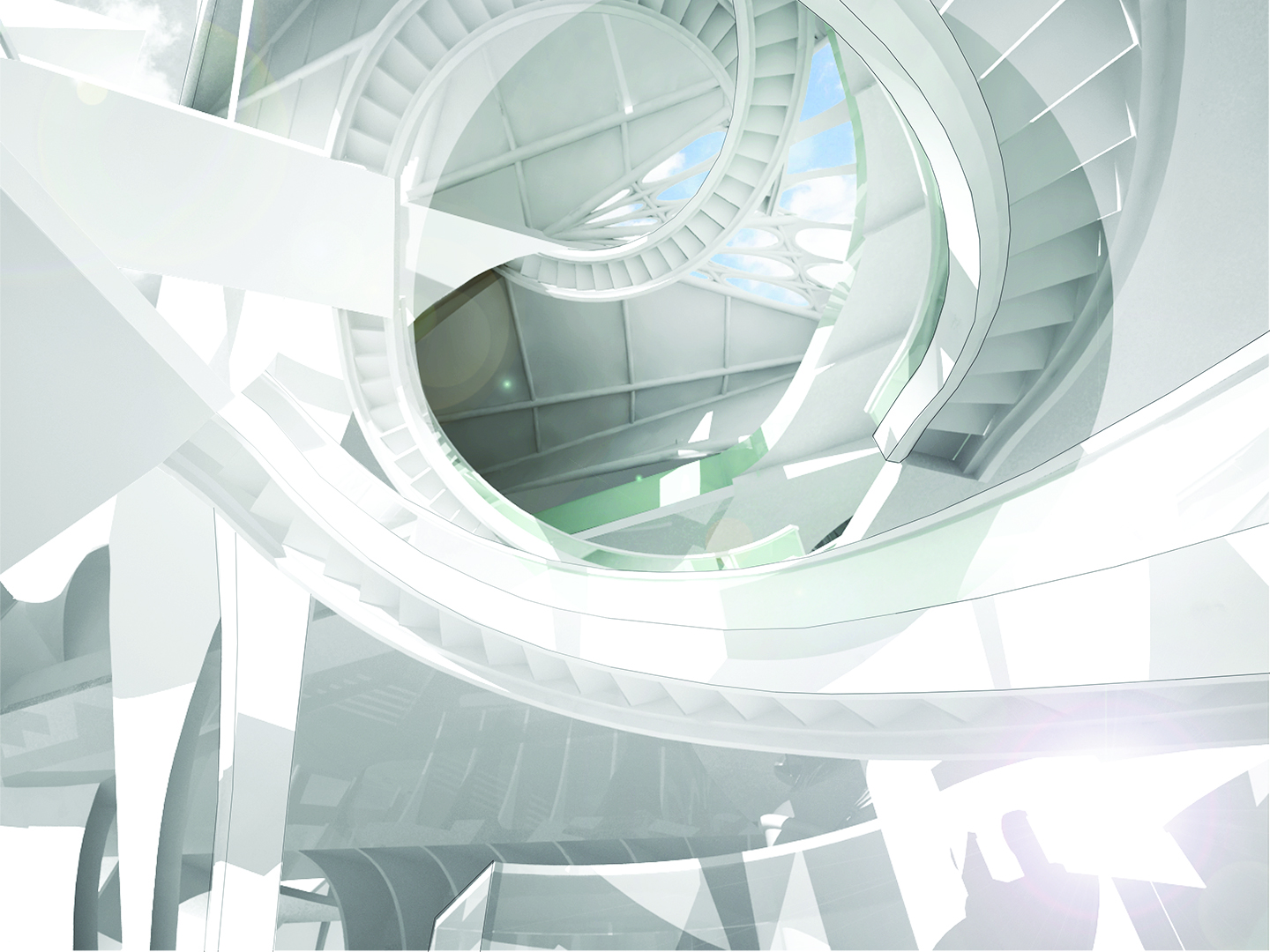 "The curricular focus, the design studio, offers the challenge of intervening within the historic context, an exercise that must comment on the city itself."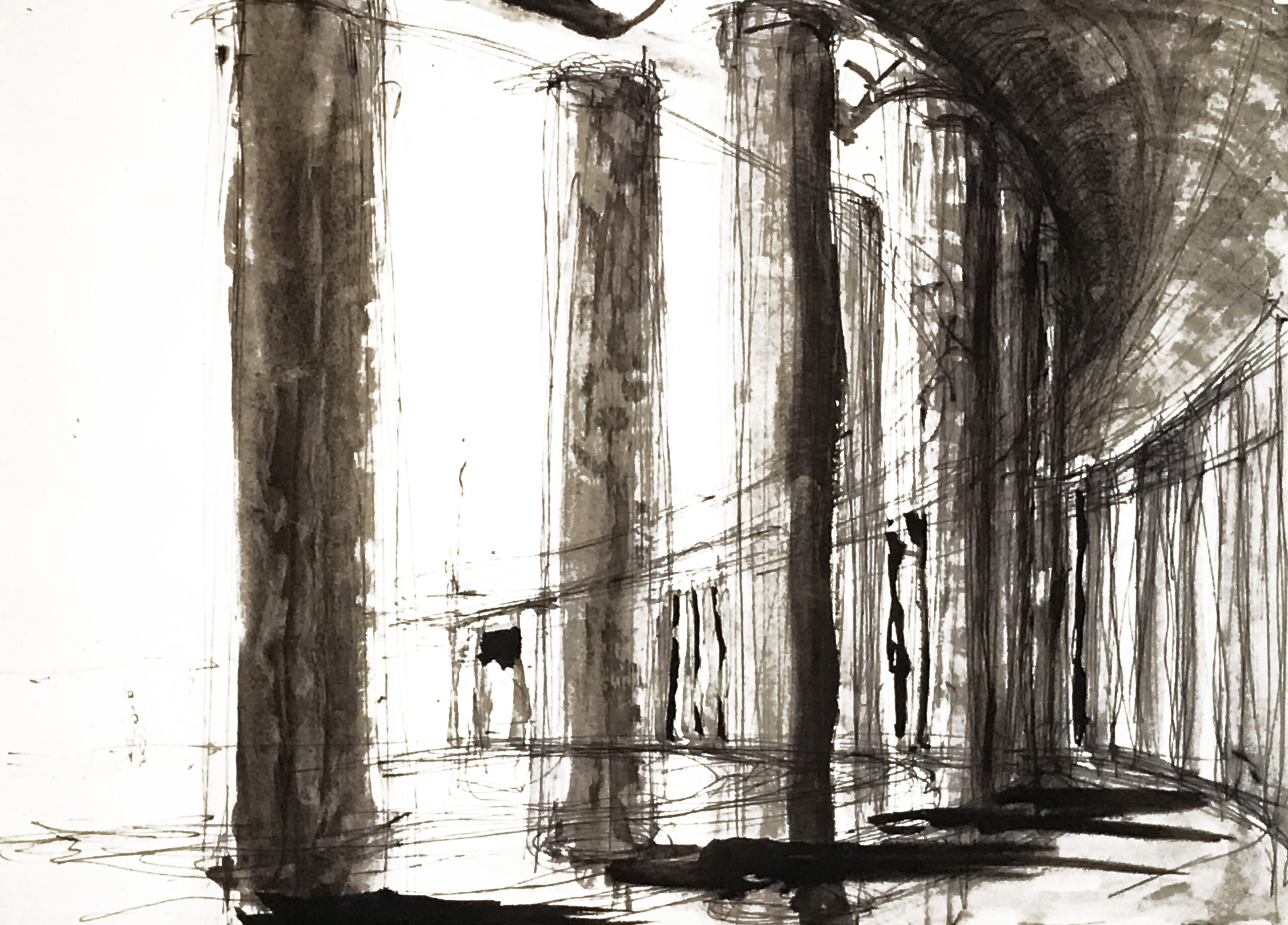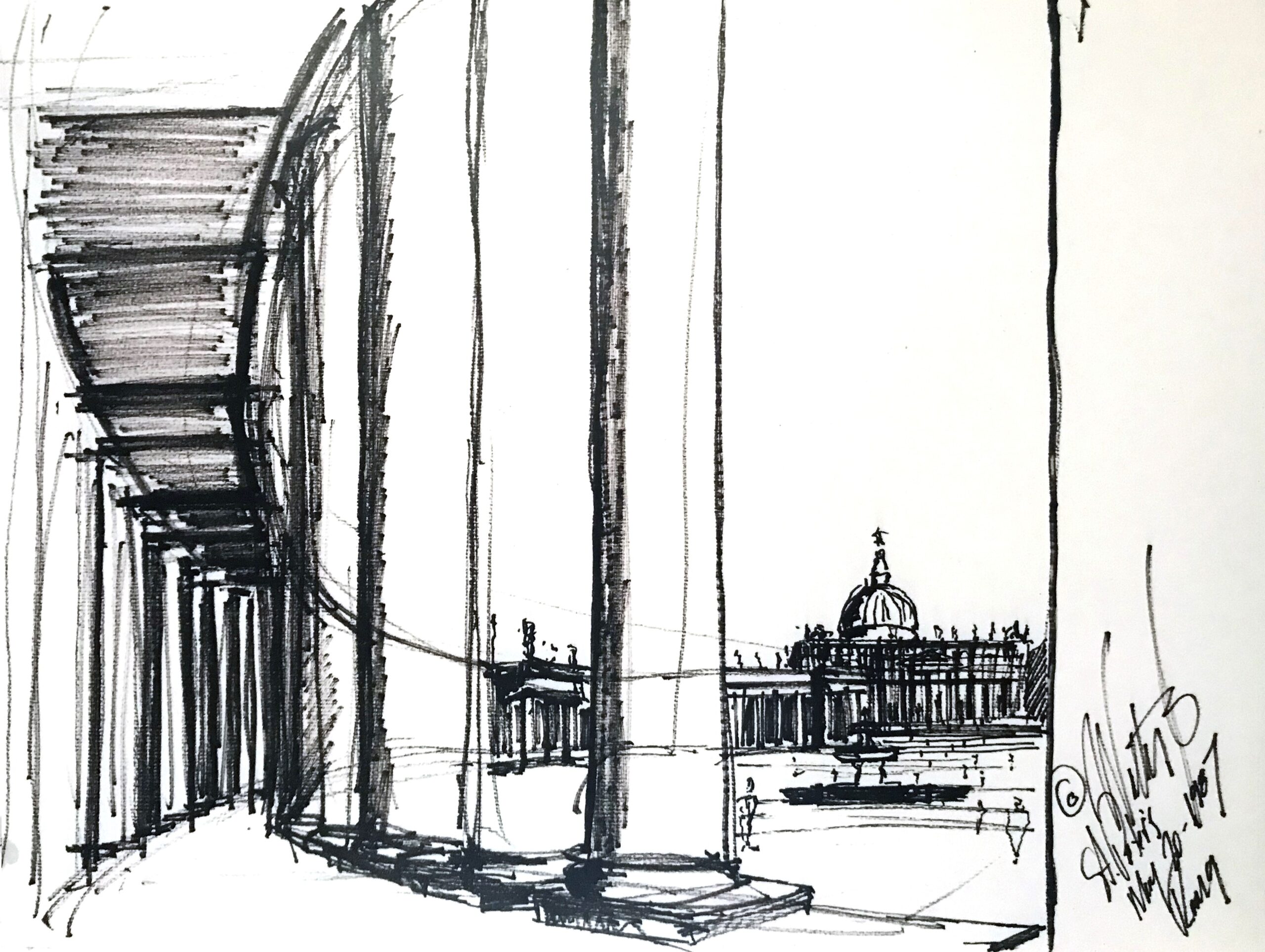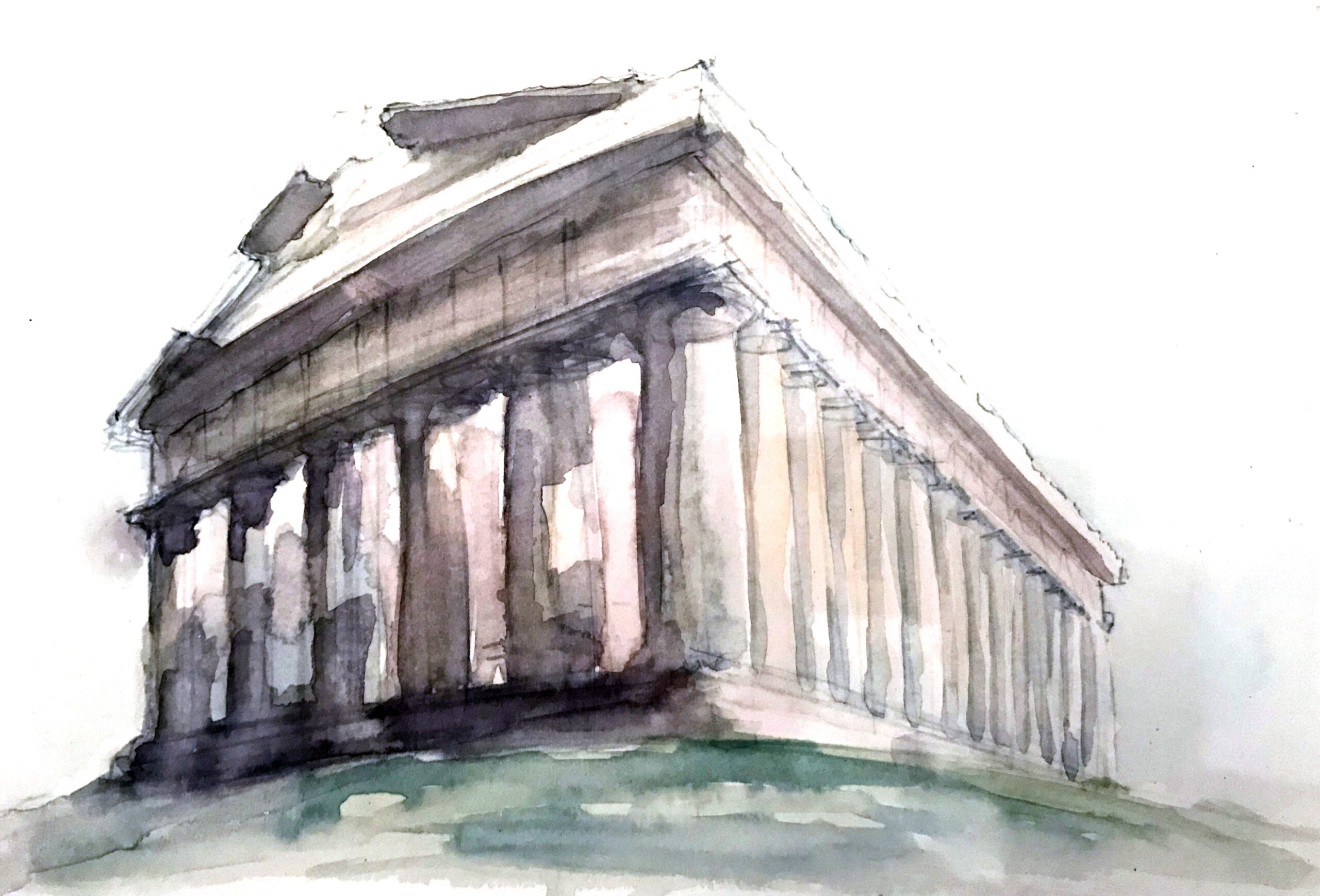 "Rome, then, is a form of cumulative knowledge, and with it, each student could build a bridge back to what they already knew."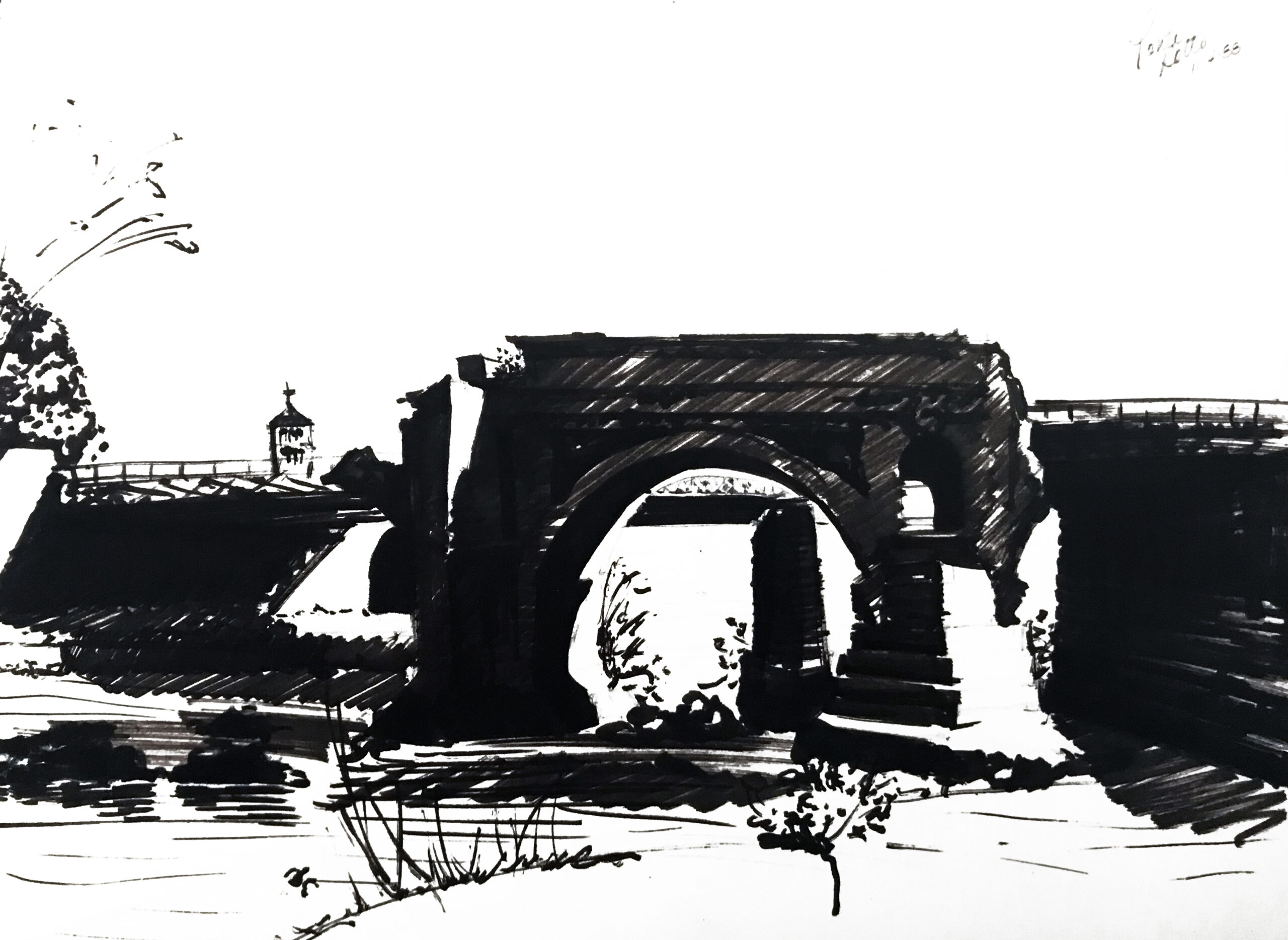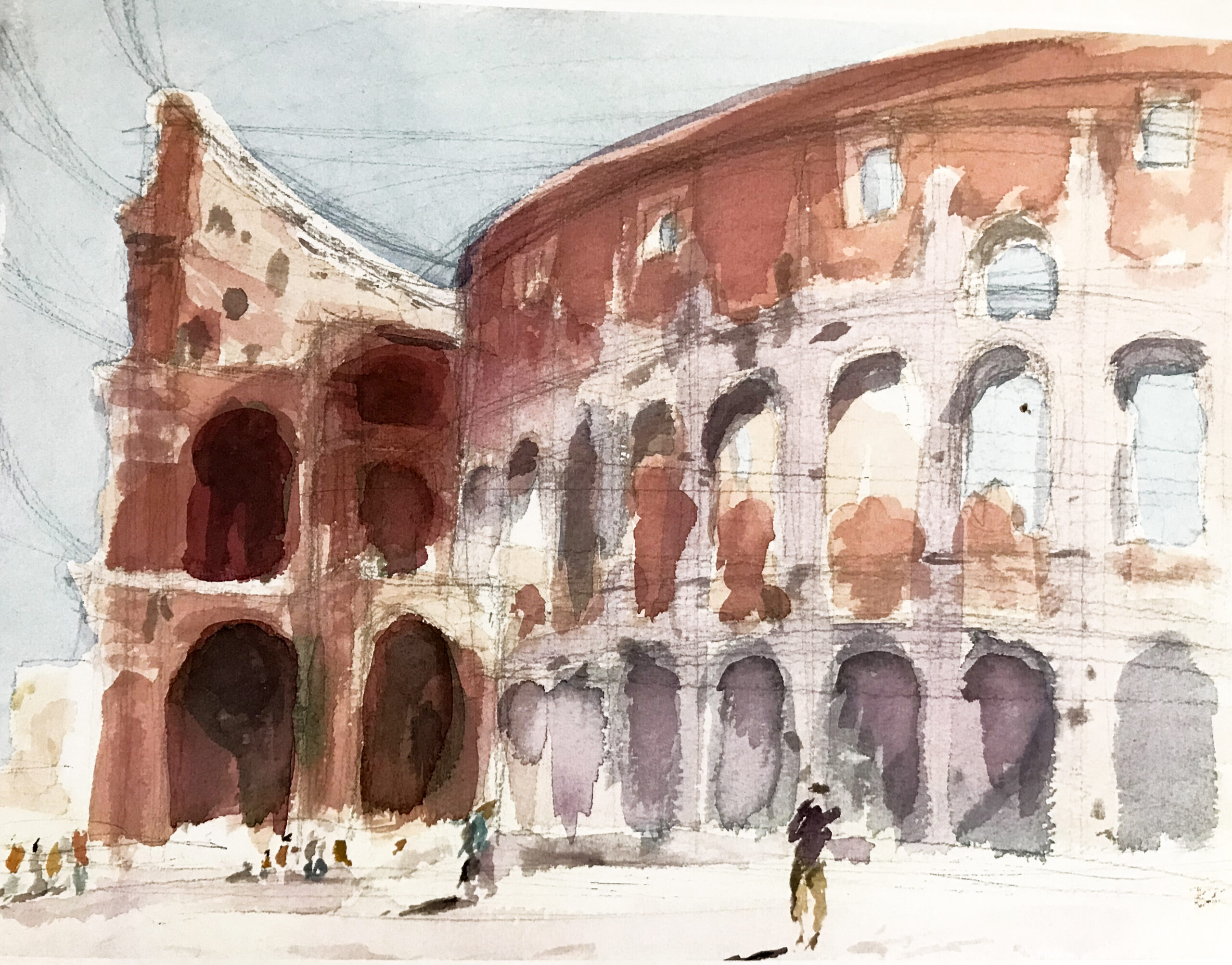 "[Rome's] dichotomies between past and present, history and memory are thematically embedded in the structure of the place."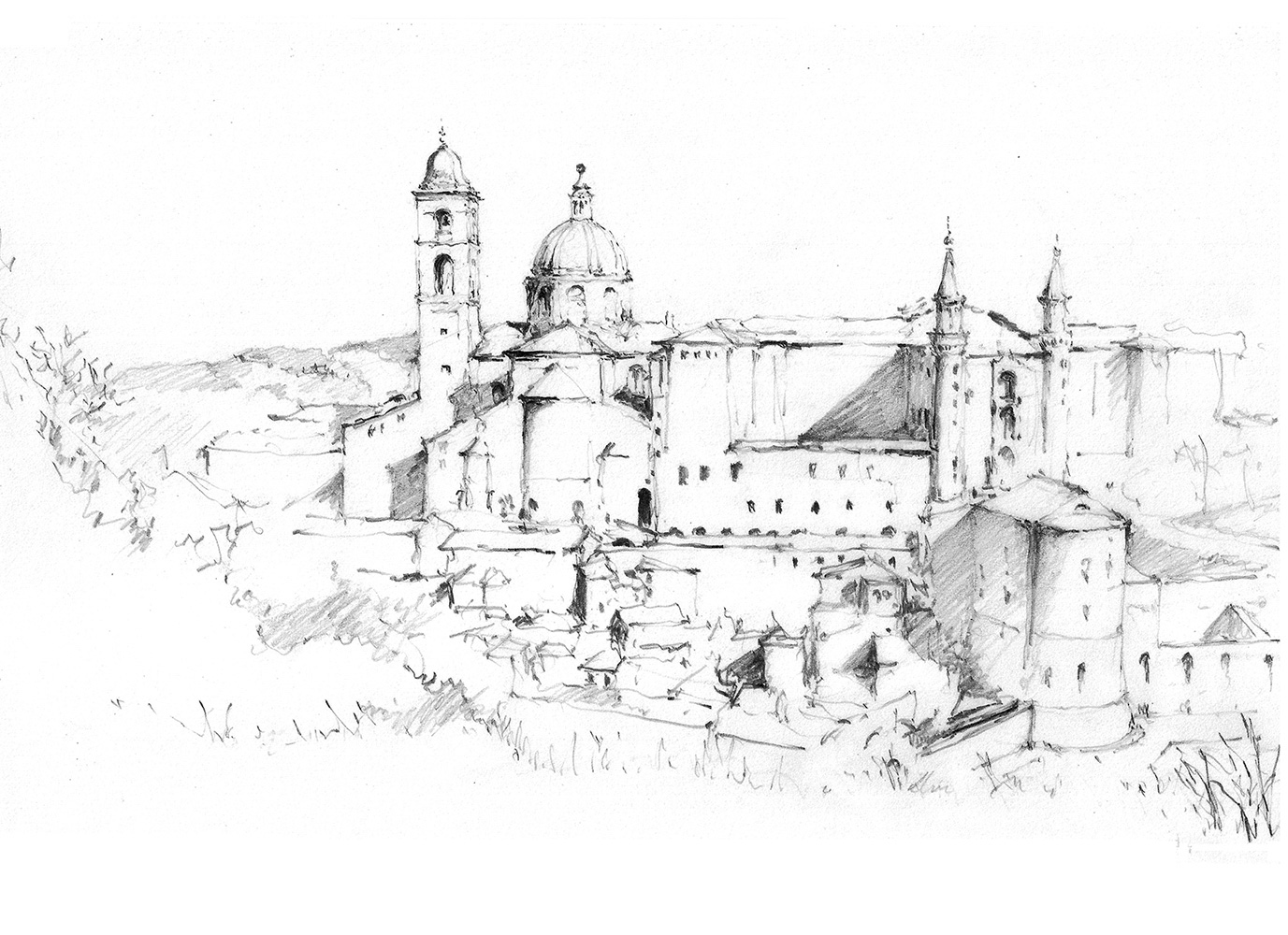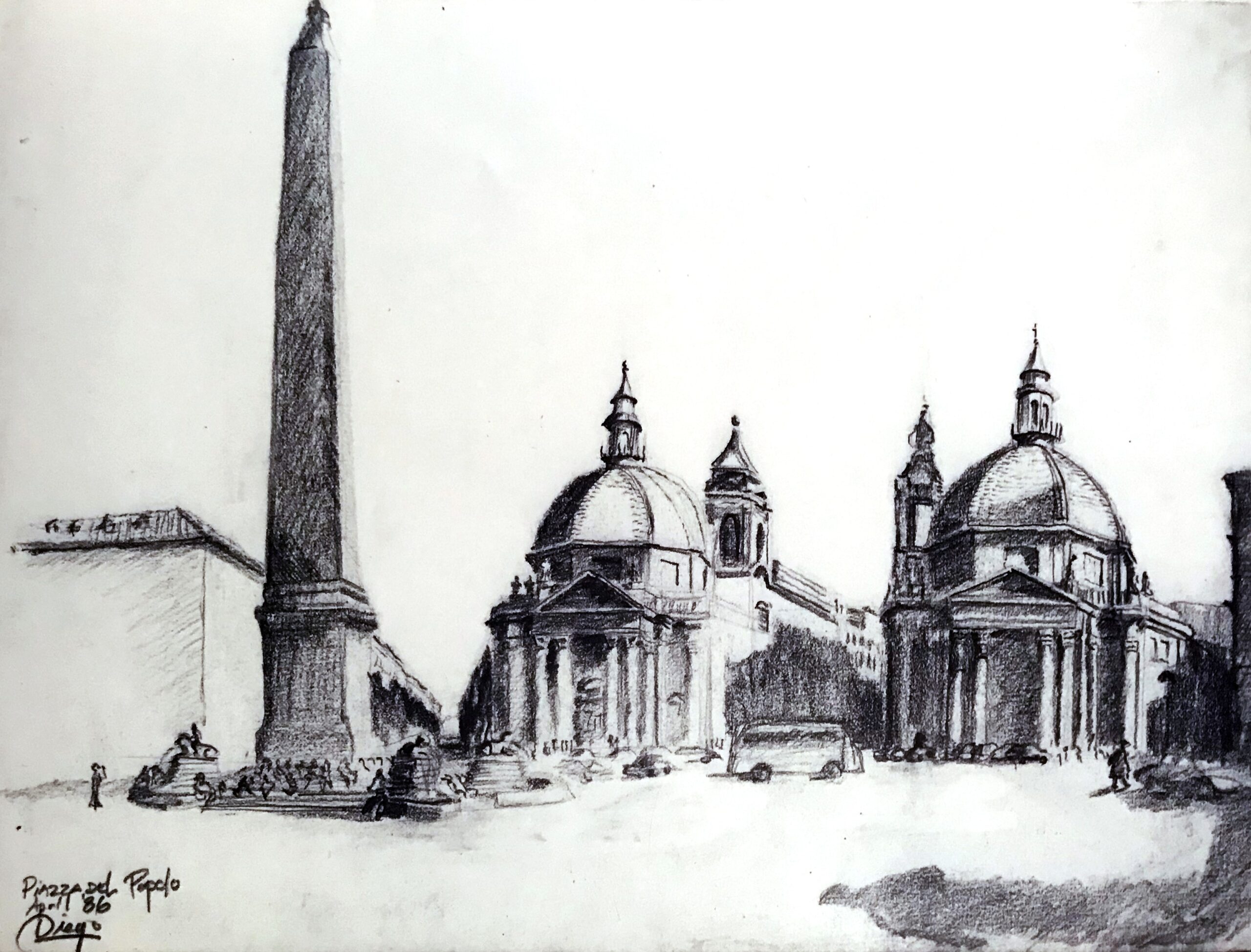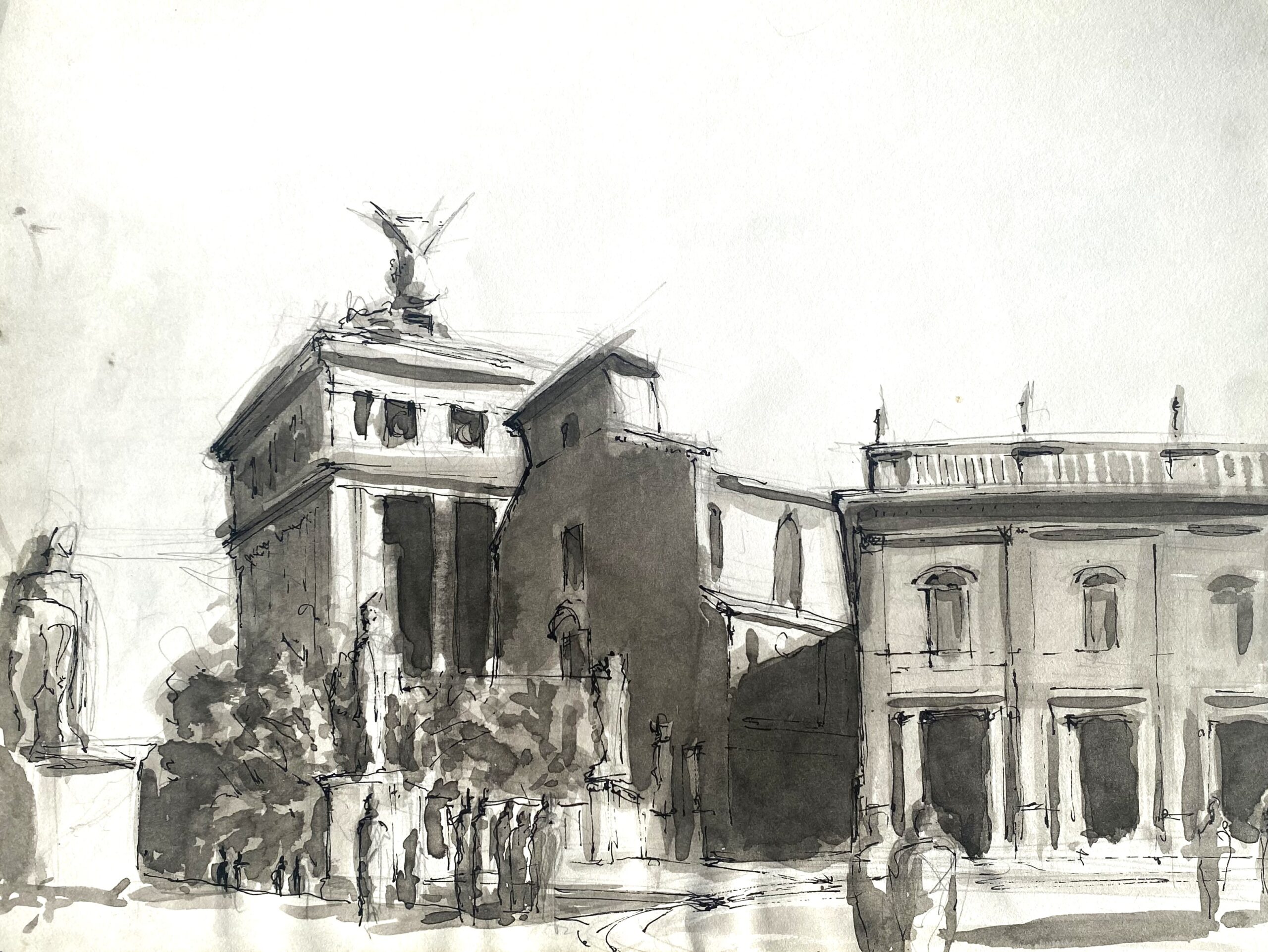 "[Rome's] difference presents an environment— a culture, language, and landscape—that generates particular responses—foreign and yet familiar, profound and contradictory—toward the people we have come to know here, toward the value of the physical experience that had engaged us here, and toward a more fundamental appreciation of our place in an urban world."