As New York City rebuilds in the aftermath of a long pandemic year, Pratt students are partnering in the local Brooklyn community and beyond to support a better, more equitable future with innovative solutions. In the Making a Difference series, Pratt's news page is highlighting ways in which students and faculty have been working towards positive change in areas including sustainability, climate change, social justice, civic engagement, and public health. This article is the fourth in the series.
Over the past months, outdoor spaces where people can safely gather and enjoy nature have been crucial in cities. Little Island, which opened this May at the former site of Manhattan's Pier 54 on the Hudson River, offers a new experience for New Yorkers to explore trails through trees and plantings overlooking the water as well as enjoy spaces for both leisure and performance. The design is a collaboration between the UK-based Heatherwick Studio and the New York-based landscape architecture firm MNLA, led by Signe Nielsen, adjunct professor of undergraduate architecture.
Nielsen recently joined Pratt Presents for a panel discussion on the design of Little Island—a conversation which is available to watch online—and will be teaching in the Master of Landscape Architecture (MLA) program launching in fall 2022. She answered a few questions on the importance of the School of Architecture starting a landscape architecture program now, her work on Little Island and other landscape projects, and the need to consider the impact of climate change on nature in public space.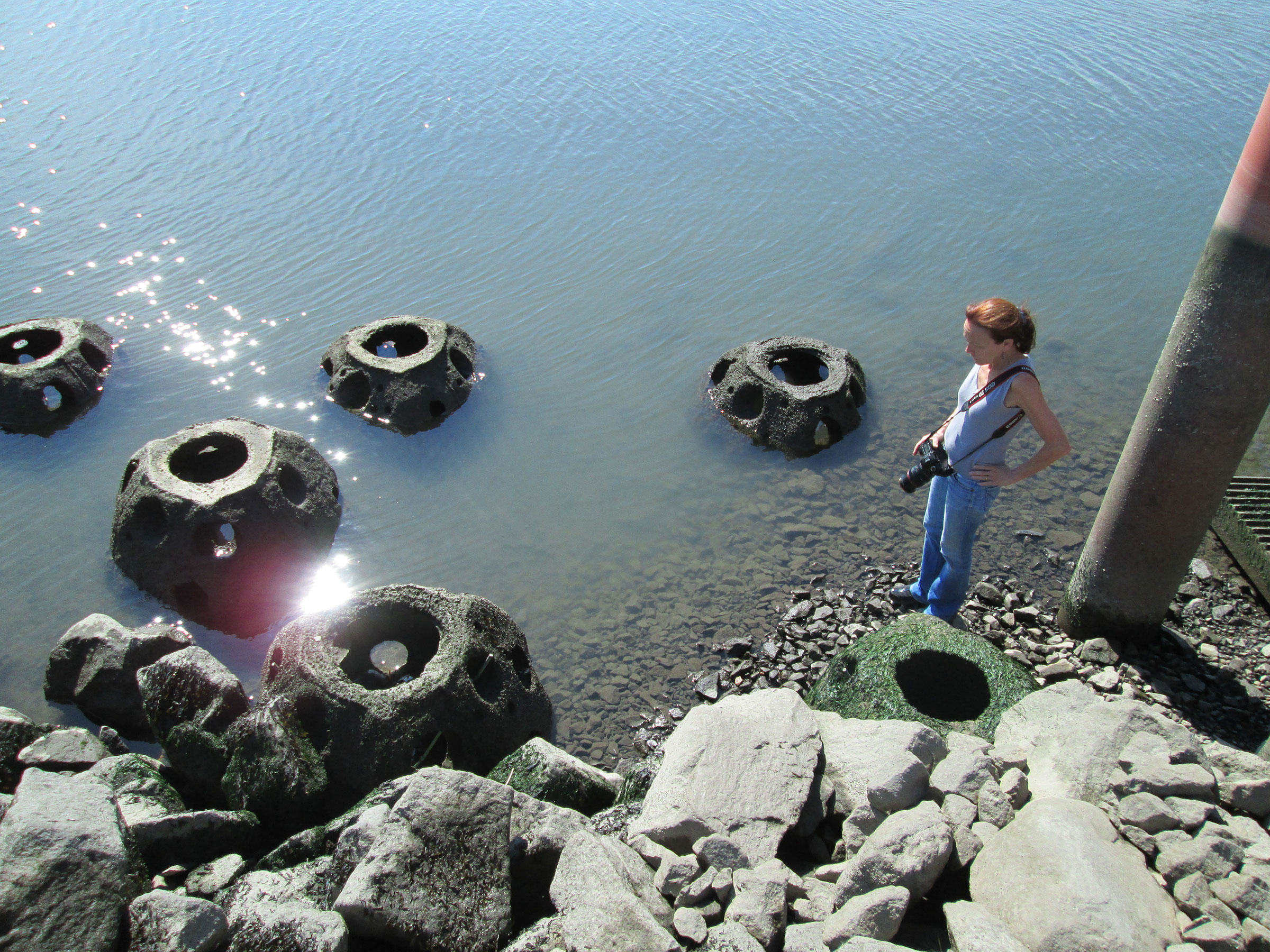 Little Island is opening in a shifting time for the city when outdoor space is more crucial than ever. What does it offer to New Yorkers at this moment?​
Little Island offers 2.5 acres of new waterfront park within Hudson River Park. For a neighborhood lacking in open space—I do not think the High Line, as beautiful and popular as it is for tourists and some New Yorkers, is viewed as a neighborhood park— it seamlessly marries nature and culture in forms that are rare to encounter in most public spaces.
Why is now an important time to start a landscape architecture program?
The time has never been more appropriate than now to start a new landscape architecture program. The field of landscape architecture is broad-ranging, which is what is needed at this moment to seek strategies and ideas to advance climate-positive design. Landscape architects are trained to think of systems rather than objects, and it is these environmental and human systems that need to be considered as integrated if we are going to make substantial, rapid progress towards addressing the acute impacts of climate change.
Working within the creative and innovative suite of world-class graduate programs at Pratt, the Master of Landscape Architecture program joins this esteemed company. Situated within New York City, the program will draw on this urban fabric as a laboratory, rich in both opportunities and challenges.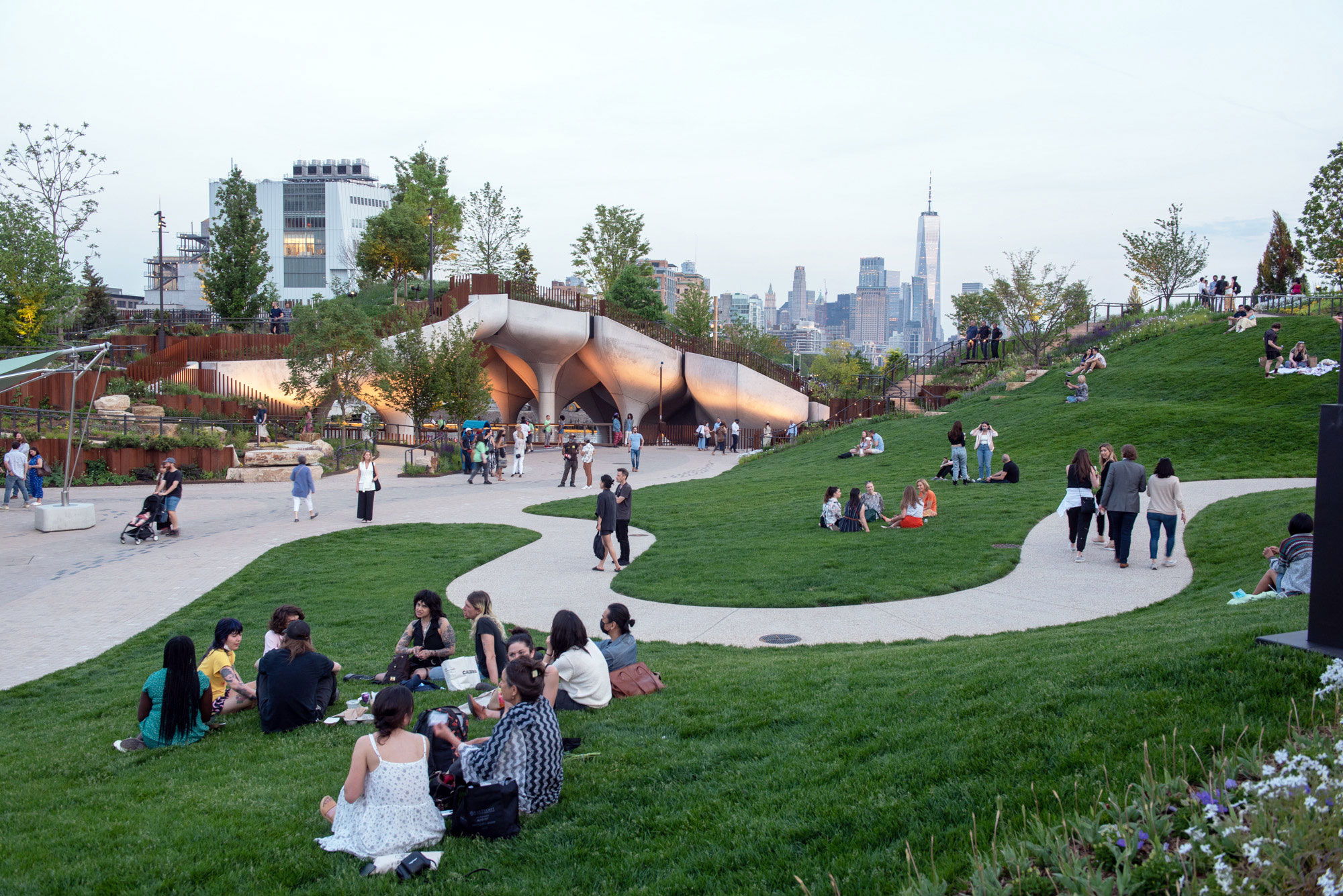 Are there design ideas reflected in the landscape of Little Island that you want to share with students through this program?
Little Island is the result of a unique set of circumstances bound in a particular place that is not easily replicated. That said, there are certain notions of public space design, the response of environmental forces including climate change, and the rethinking of the relationship of nature and art that offer fodder for scholarly and creative pursuits. There are equally questions pertaining to environmental justice and equity that also emerge from Little Island that also present opportunities for discourse.
How is Little Island looking ahead to the ecological shifts in climate change?
​Little Island is the first completed waterfront park that is substantially elevated above the year 2100 projected sea-level rise and storm surge. Additionally, the plants, particularly the trees, were selected to be adaptable to rising temperatures. Soils, slopes, and the drainage strategy were all designed for greater frequency and intensity of rainfall events and demonstrated their efficacy in Hurricane Ida in September.
Do you foresee more landscapes in the future needing to be designed for unconventional spaces?
​New York City, like many dense urban areas, is essentially out of readily available land waiting to be developed as parkland. This has been true for at least two decades, hence the need to look for sites that have been abandoned, neglected, underutilized, or contaminated, and imagine how they can be repurposed, reimagined, cleaned-up (decontaminated), and designed for a resilient future for both the environment and people. Many of these sites are along our waterfronts—former industrial, manufacturing, or warehousing areas—and others are complexly interwoven with surface and subsurface infrastructure.
Is there anything that the design of Little Island rethinks in terms of landscapes for parks and public space?​
One important aspect of Little Island is that the park's design asks you, the visitor, to choose how to experience the place. Unlike most parks that offer playgrounds, sports courts, fitness equipment, and such, Little Island has no such designated activities. True, there are scheduled and impromptu cultural events in the amphitheater and Glade (a grassy slope facing a performance area), but these are neither year-round nor all-day long.
I am very supportive of public spaces that challenge and inspire the visitor to create their own experience, which I think Little Island does. Whether one is interested in strolling, jogging, gaining a new perspective on the cityscape and river, or enjoying an immersive landscape with perhaps a musical accompaniment—say, on a day of rehearsals—or evening getting together with friends over a drink, then the flexibility and inclusiveness of Little Island is the attraction.
Read additional stories in the Pratt Making a Difference series: Putting the Community First in Planning for a Brooklyn Neighborhood's Future, School of Architecture Advocates for Climate Education with Pavilions & Projects on Governors Island, and Architecture Students Explore How Aquaculture Could Transform Industrial Brooklyn with Oysters and Algae.