The Pratt Manhattan Gallery is now open to the public for the first time, welcoming visitors to its inviting new ground-floor space with From Forces to Forms, a new exhibition of works that explore the nature of form by engaging with the potent forces and processes of nature. (Registration is required to attend.)
The new gallery space was created as part of the extensive Pratt Manhattan building renovations completed last spring, with the aim of inspiring and energizing creative collaboration and exploration within the Pratt community, as well as enhancing its visibility and engagement in the vibrant Chelsea art scene. With a wall of floor-to-ceiling windows facing 14th Street, the gallery is readily accessible and visible to the public. Its exhibitions, including From Forces to Forms, reflect the interdisciplinary, research- and inquiry-based education that prepares Pratt students for success in creative endeavors and professional practice.
"Our newly renovated space is a great achievement for Pratt Institute," Director of Exhibitions Nick Battis said. "It took a few years to get it underway, and then a few more where we had to pull back due to the pandemic. But it was worth waiting for this beautiful space on the ground floor that can support Pratt's educational goals by presenting cross-disciplinary expressions at the intersection of art, design, science, and new technologies."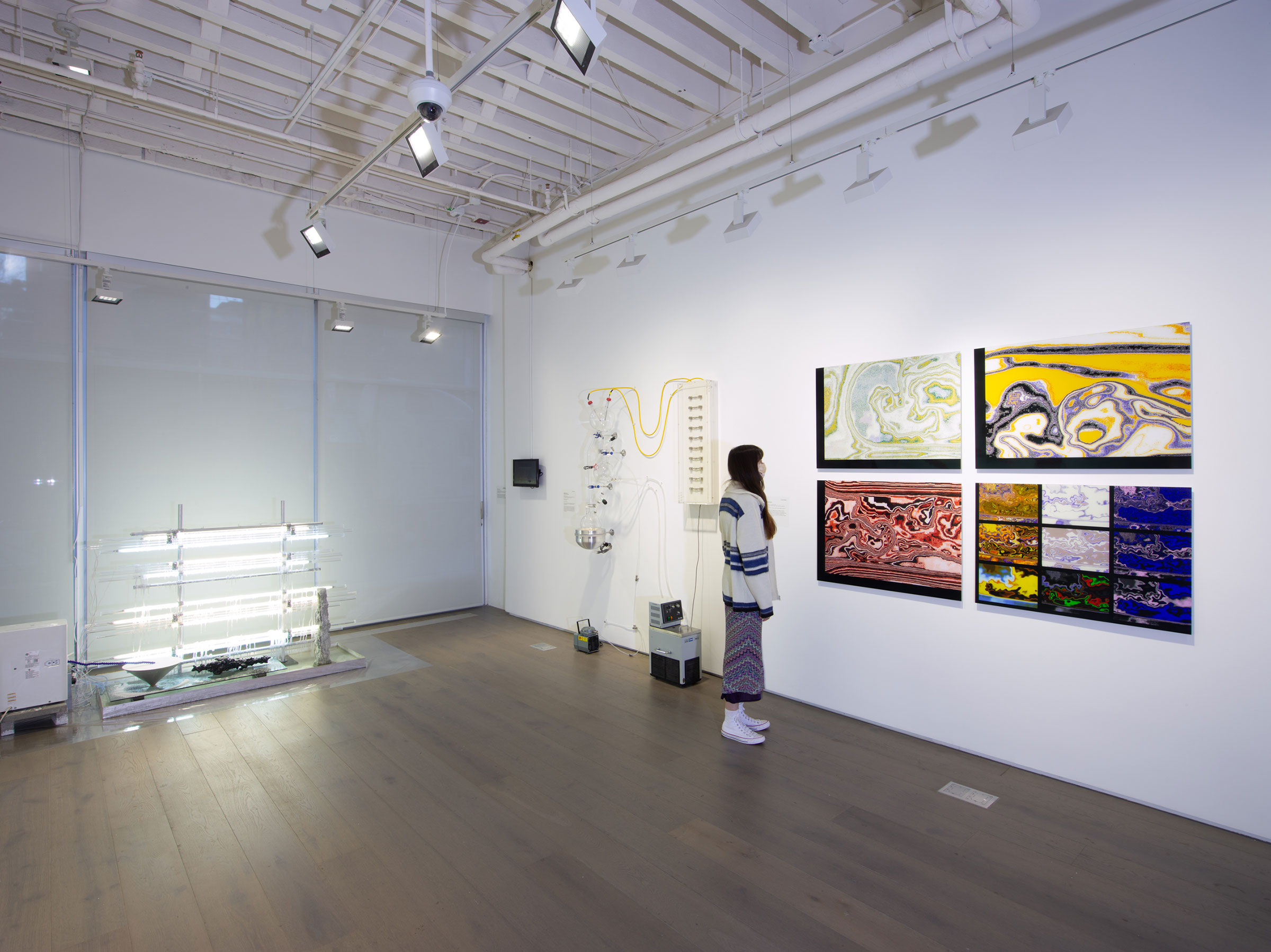 From Forces to Forms focuses on art that celebrates natural processes and explores the ways in which our understanding of nature has changed. The exhibition makes full use of the gallery's 3,000 square-foot space. It presents works by 19 different artists and designers—including Tauba Auerbach, Oliver Laric, Christy Rupp, and Victoria Vesna, among others—whose practices draw from both art and science, demonstrating a shared commitment to creating a more sustainable world.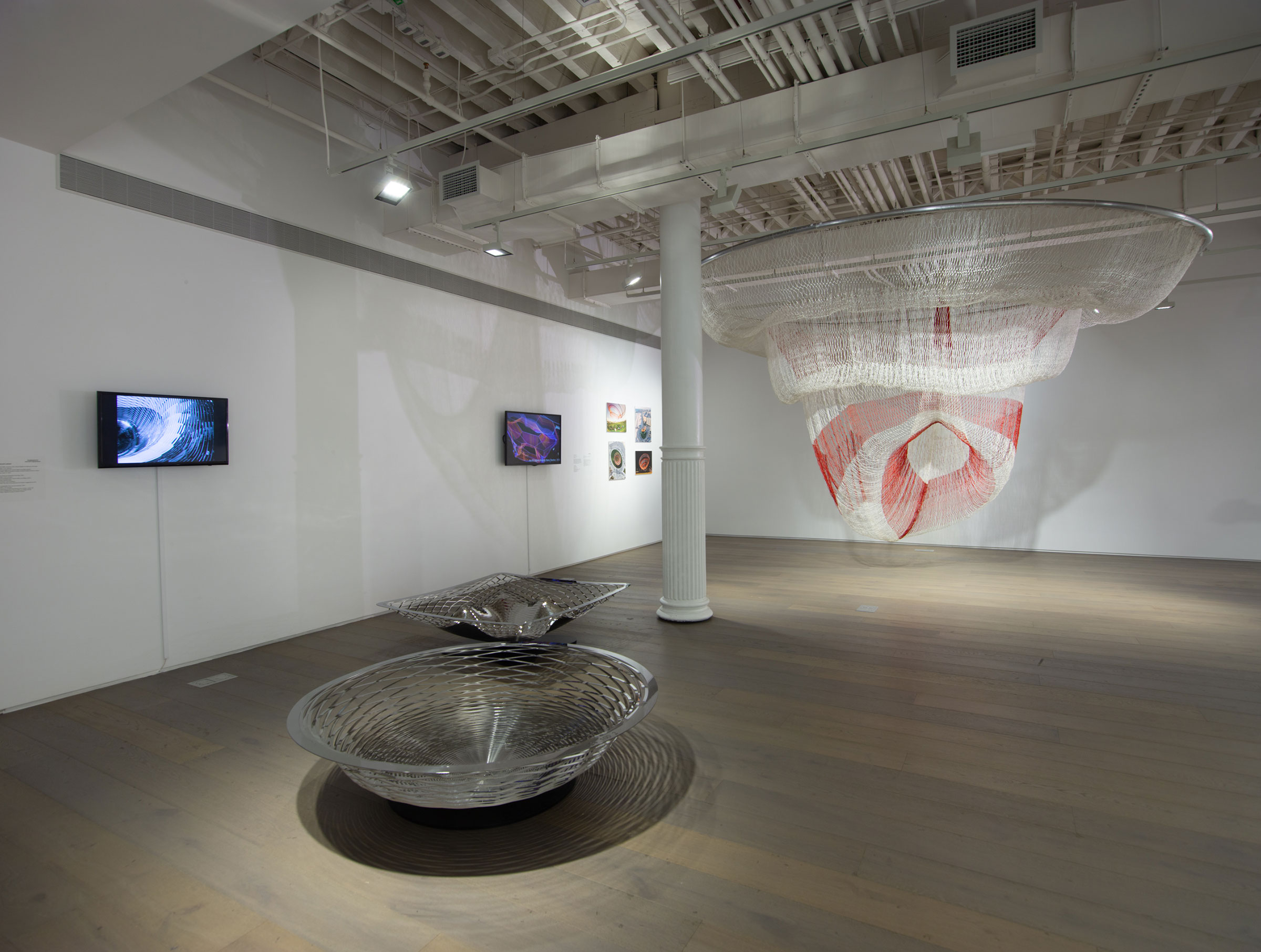 The works on view explore the nature of form, universal principles of form development, how physical laws shape both living and nonliving forms, and the constant change and uncertainty of life today through a variety of media including painting, sculpture, photography, digital media, and interactive games.
"Our ground floor presence will make the gallery a new destination for creative inquiry and dialogue with the community," Battis said. "Future shows will explore new possibilities with virtual reality and themes of environmental concerns and diversity."
From Forces to Forms is open through April 27. Learn the access requirements for visitors and register to visit in person, and preview the gallery virtually.