There are some common experiences that most New Yorkers know first-hand: the difficulty of finding a seat while waiting for the subway, the confusion of figuring out what foods to compost, and the novelty of enjoying a meal on the street as cars go by.
For Pratt students, living and studying in New York City can inspire new ideas about and potential solutions to these daily encounters. Below are several examples of recent projects developed by industrial design students to make life in the city more manageable.
Inclusive Seating
Chloe Pizey, BID '23, developed outdoor lattice furniture that aims to provide soothing forms of relaxation for neurodivergent people in public spaces. The simple structures could be installed far and wide in New York's parks, bus and subway stations, and other areas to give people of all backgrounds a way to lean back and take a deep breath. The comfortable netting would be especially helpful in giving neurodivergent people a calming reprieve from the commotion of urban life, according to Pizey.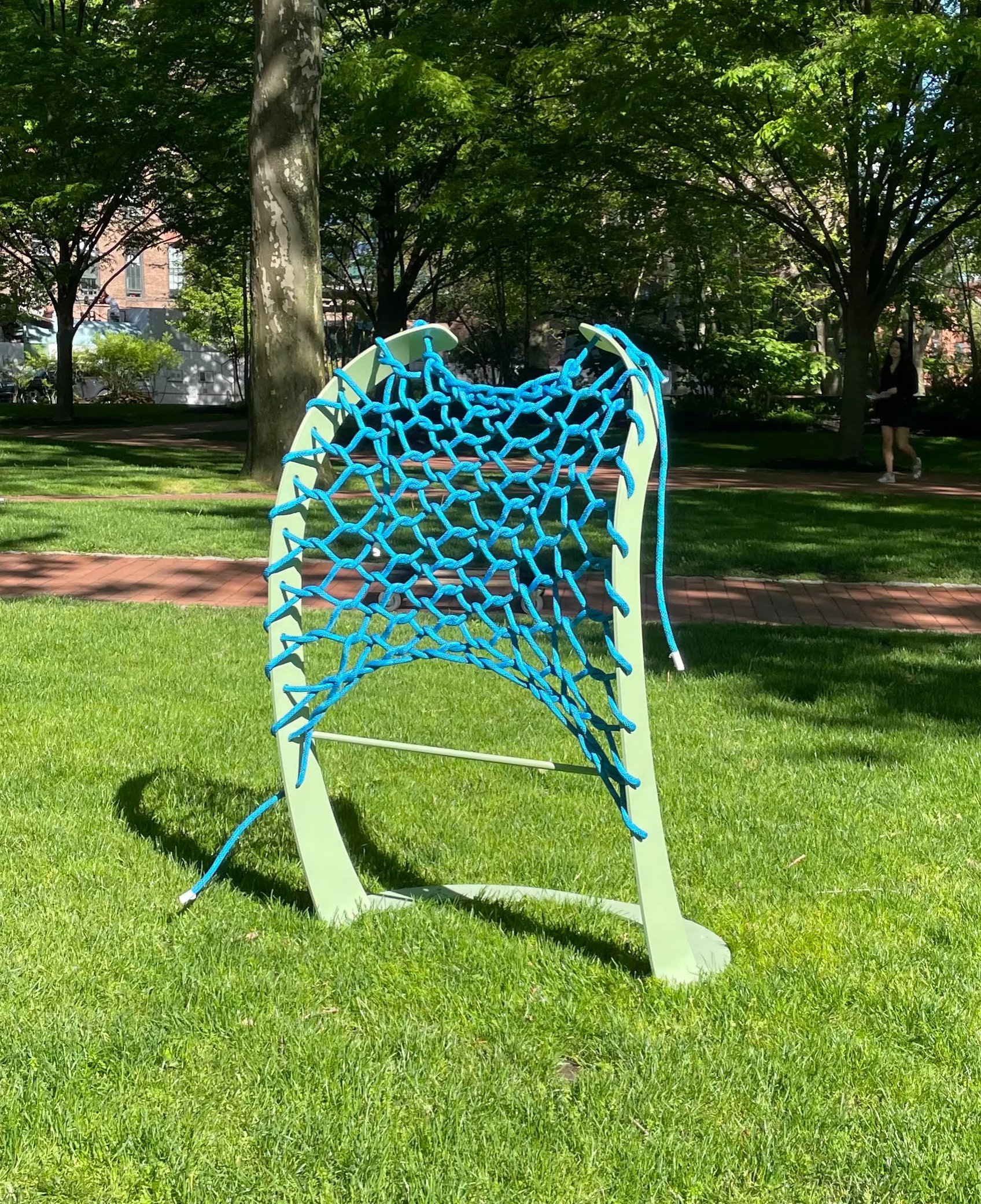 Inclusive seating was also the focus of Haiwen Yang, MID '23. Yang designed a modular form of seating for senior citizens that can be installed throughout New York's subway system. The collapsible seats can be attached to walls and steel beams to give senior citizens, or other subway riders, a comfortable way to wait for the train. Crucially, these seats come with easy-to-grab poles that people can use to lower and lift themselves.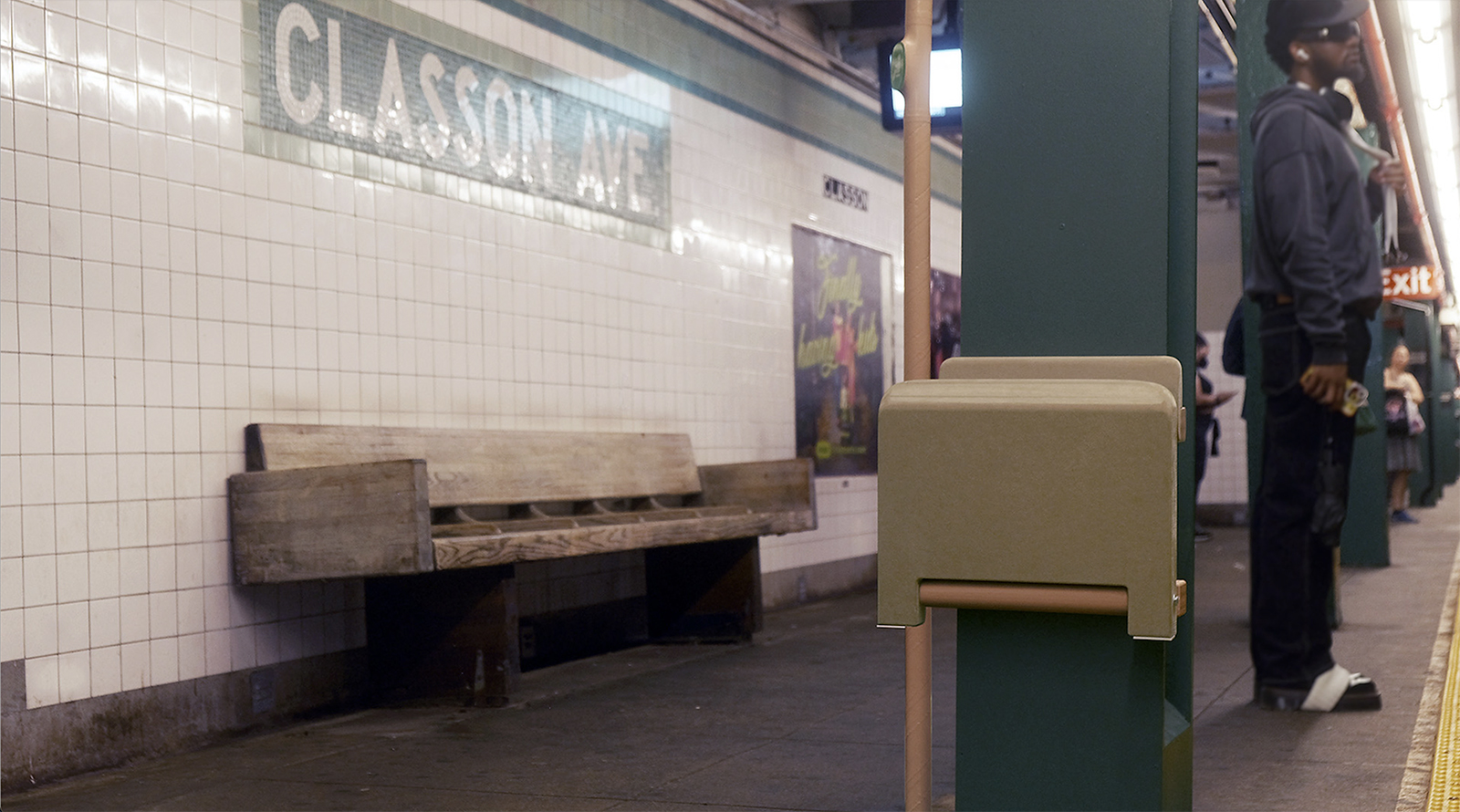 Sidewalk Life
Waste management is a constant struggle for major cities, especially as growing evidence shows the substantial climate impacts of landfills and other waste diversion programs. In recent years, New York has rolled out a composting program to turn organic waste into a resource rather than a source of greenhouse emissions.
Yash Jalan, BID '23, envisioned a way to both aesthetically upgrade the program and improve its environmental benefits. He designed a composting bin that has a handle to grind organic matter. The decaying nutrients are then transformed into food for flowers that grow in shelves on the container. The Nourish Bin would also provide nutrients to worms to improve soil quality.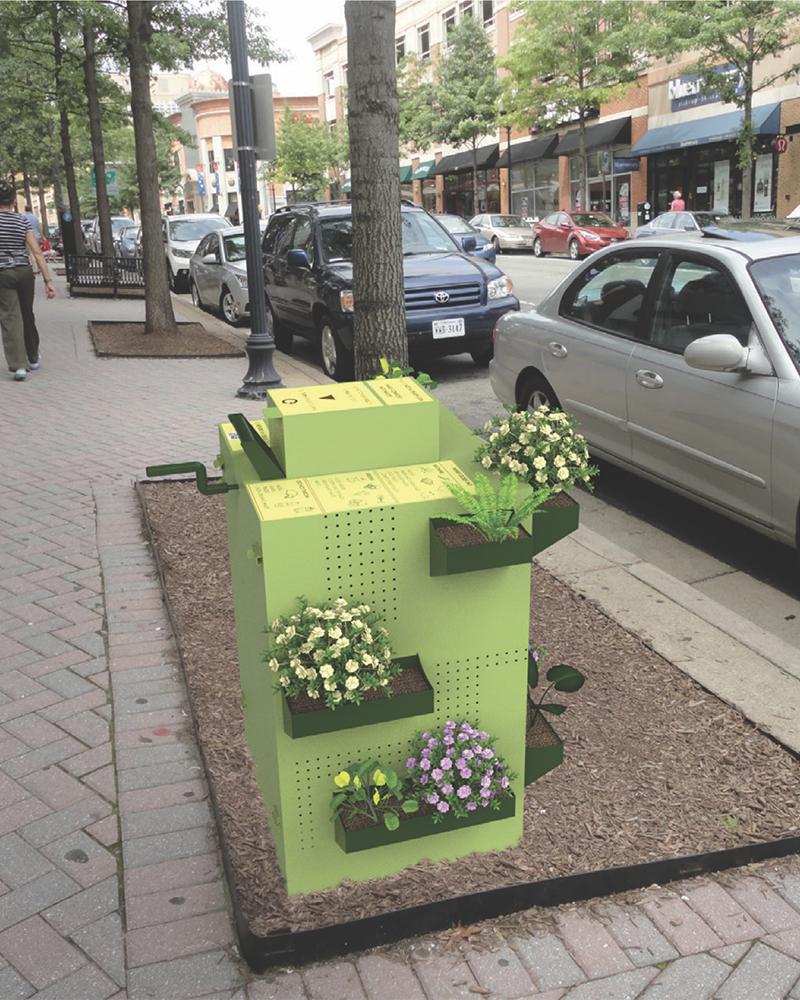 Kinako Miyake, BID '23, designed a spotted lanternfly trap that can be used throughout sidewalks and parks to minimize the harm done to birds and other wildlife. The traps that have most commonly been deployed against lanternflies—an invasive species that the Department of Wildlife has urged citizens to destroy—have injured, maimed, and even killed birds. Miyake's OSAME traps have the triple benefit of containing the lanternfly population, preventing harm to birds, and even acting as a bird feeder.
Aijia Fang, BID '23, focused on beautifying the city's sidewalks. She designed the City Blossom planter from recycled plastic that has solar-powered LED lights that illuminate the flowers at night.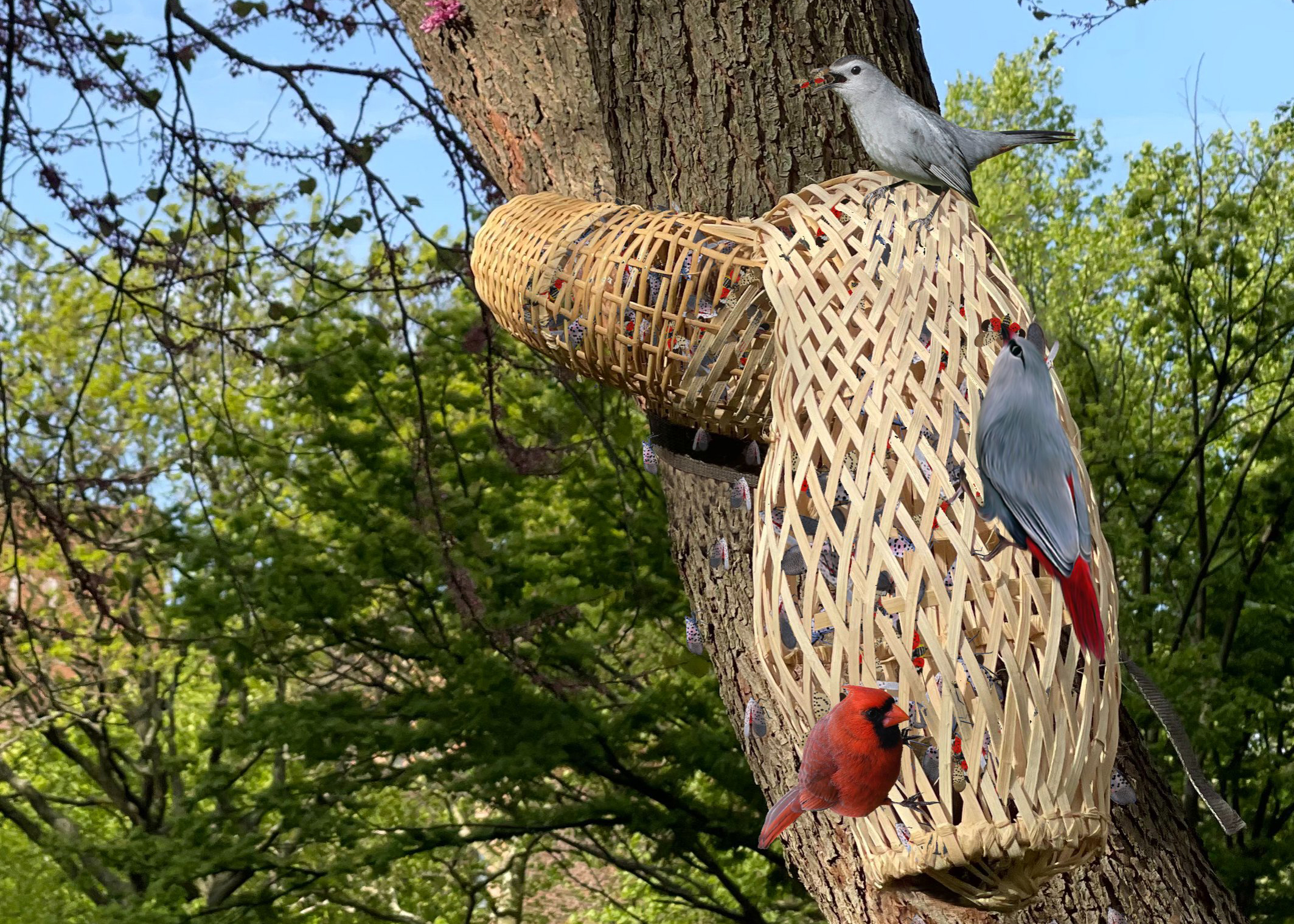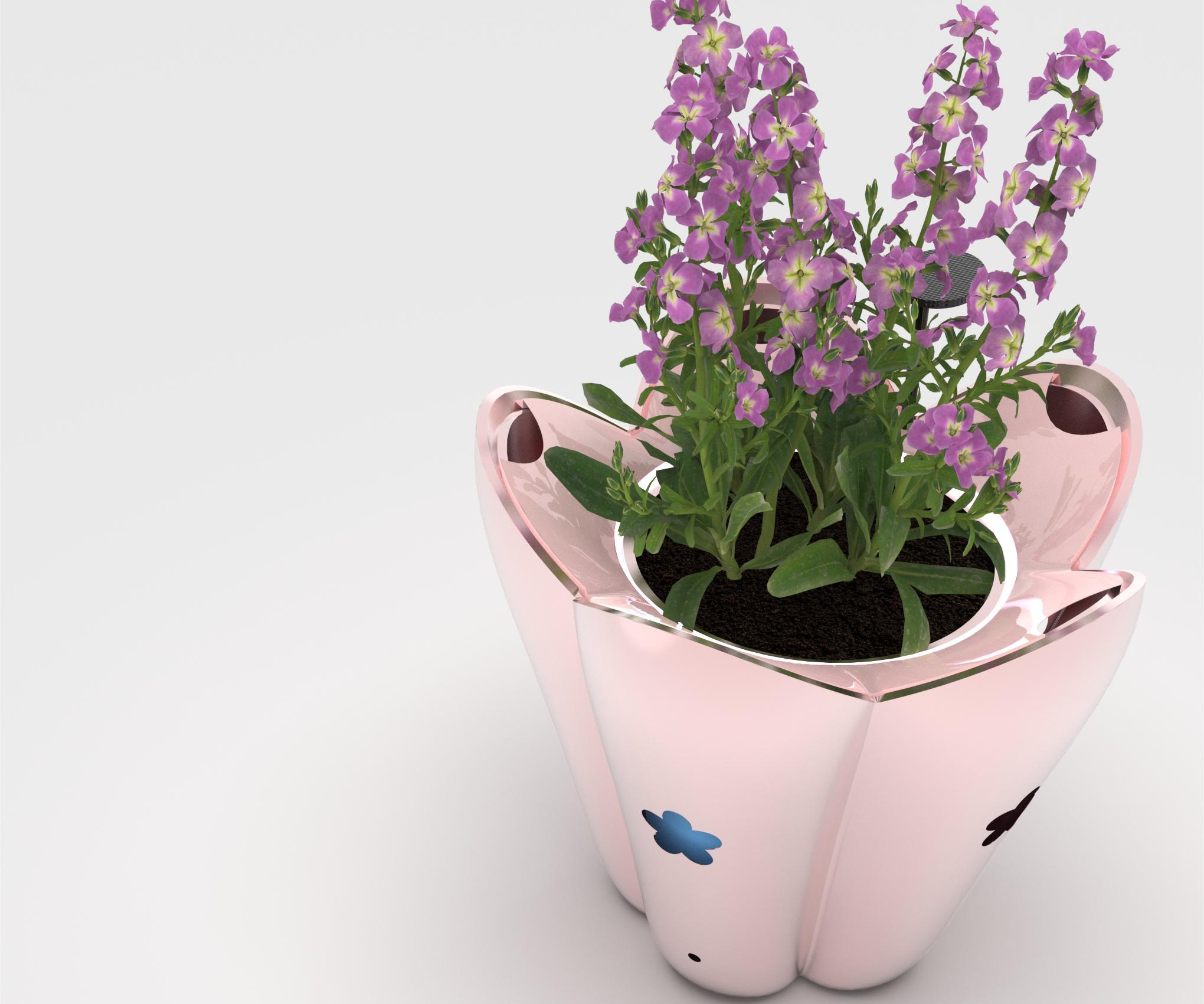 One of the most noticeable changes to New York life since the pandemic has been the expansion of outdoor dining. Hongxuan Wu, BID '23, created the GRE.WALL to help restaurants customize these spaces to minimize interference with sidewalk traffic and street parking, improve air quality and the visual appeal of these structures, and also protect customers from street traffic hazards. The GRE.WALL involves sturdy modular poles that have an aluminum, carbon, and stone core, surrounded by a soil-based exterior that holds vines and other plants in place.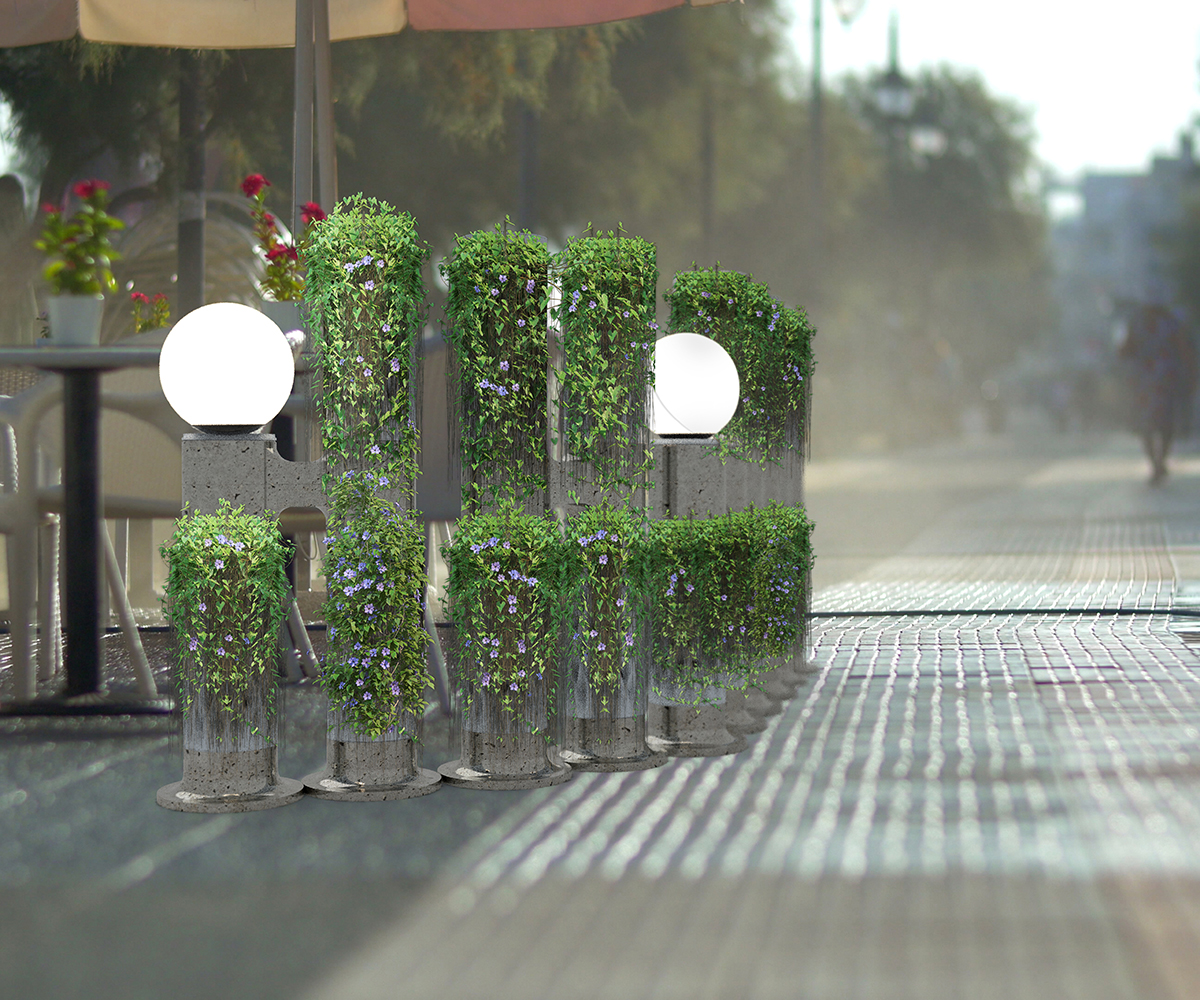 Neighborly Care
As New York grapples with rising deaths from accidental fentanyl overdoses, the number of places that distribute Narcan, a medicine that reverses an opioid overdose, along with training programs, has proliferated. Luke Boyce, BID '23, designed the NarKit to improve access to Narcan kits. The NarKit, which could be quickly installed throughout parks and community gathering spaces, simply involves a box dispenser on a pole that passersby could access if they encounter a person experiencing an overdose.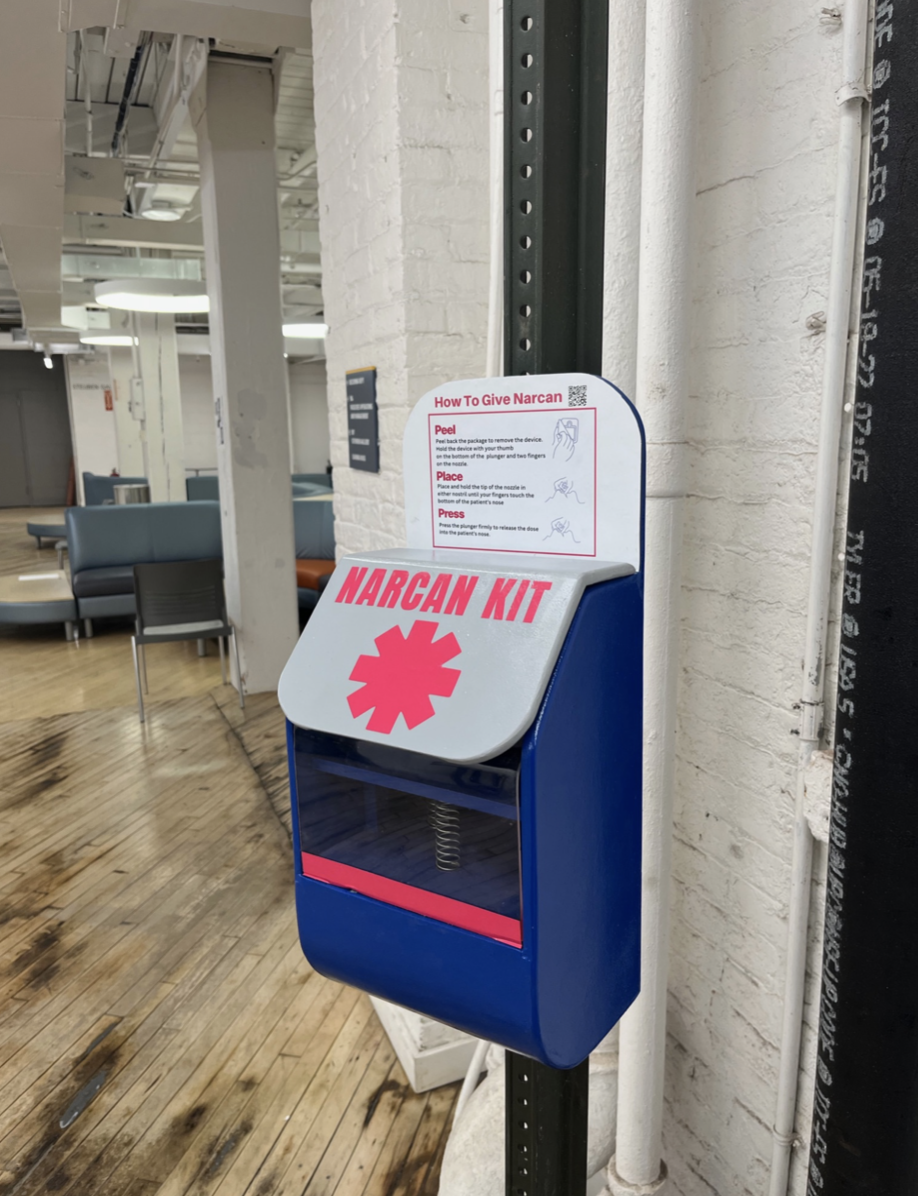 It's possible that some of these ideas will have lives beyond Pratt, with the potential for implementation in NYC or another city where they could make a difference in people's lives.
Recently, Ben Matusow, MS Sustainable Environmental Systems '22, had his final project featured in the Gothamist. Matusow, now working for the NYC Department of Transportation, proposed installing rooftop gardens on bus shelters to mitigate flooding and water pollution, as well as improve air quality in neighborhoods. His analysis showed that the gardens could be twice as cost-effective as current practices for flood management.
As New York accelerates its efforts to become more climate resilient, Pratt students are continuing to think about and develop solutions that enhance quality of life.