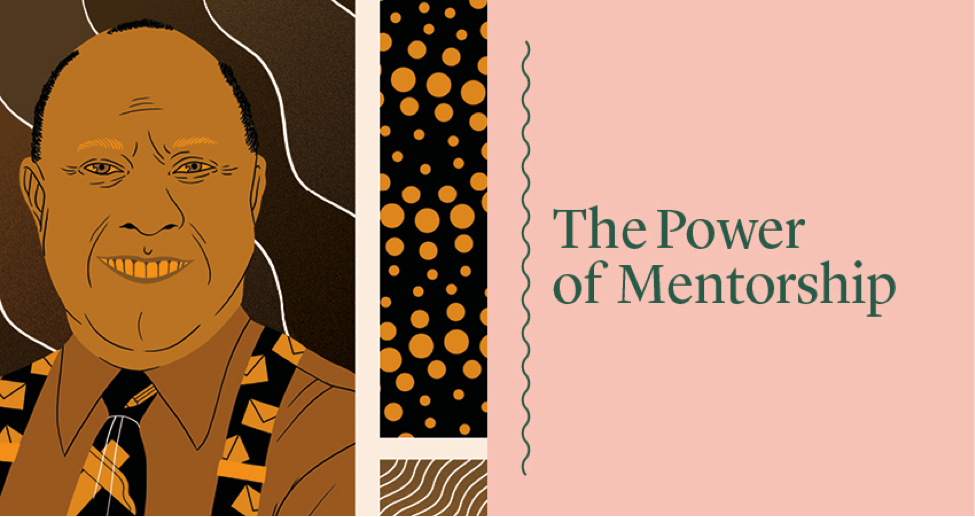 In the Spring/Summer 2018 issue, Prattfolio asked leaders from the Pratt alumni community to share their wisdom from the helm—how they inspire, improve, and ignite creativity. This is part three in a series of three web-exclusive interviews with alumni who lent their perspective to the feature.
Lou Switzer, Art and Design '67, is the founder, chairman, and CEO of the Switzer Group, an interior architectural design consulting firm in business since 1975. Today, The Switzer Group Inc. is one of the nation's largest black-owned interior architectural design firm and currently among the top 100 American design firms.
When you were studying at Pratt, could you see the path to your career today?
I actually could, because since fourth grade I have been fascinated by design, and my focus and aspiration has always been to be a design professional. I was 17 years old when I began working in the mail room of a design firm and was quickly promoted to draftsman, thanks to my boss at the time who saw an eager young man with drawing talents and gave me an opportunity. As soon as I got promoted, I applied to Pratt for night school. I had my eye on a prize, and I was going after it. Getting accepted to the greatest institution for design and architecture was one of my proudest achievements, and the school gave me an incredible foundation.
How has your background influenced the way you lead?
Working for a number of years and gaining experience at several design firms—as well as at a financial corporate firm where I was assistant director of facilities planning—has definitely influenced the way I lead. My background helped me see the importance of leading with care. One of the most valuable lessons I learned is to respect other people. Through handling projects and working directly with the whole gamut of professionals—architects, contractors, landlords, developers—I realized the importance of leading with an emphasis on clear communication and adept organizational skills.
What essential qualities do you look for when you hire?
I would have to say that talent—creative ability and skill in corporate workplace design—is primary. An extension of that skill is being able to create exciting, out-of-the-box solutions to solve design challenges. Equally important are character traits such as honesty, flexibility, optimism, tenacity, and integrity. So too, communication skills, getting along well with others, and a positive, can-do attitude go a really long way.
How do you ignite creativity and passion in your team?
A great way to illuminate employee talent is to offer them freedom to express themselves through their gifts and actualize their potential. I saw my own creativity and passion flourish when someone gave me the freedom to achieve things. In addition, recognizing good work and creating an environment where mentors support and encourage new hires can be really inspiring. I actually had a boss in 1966 who would leave me his Chrysler convertible to tool around Manhattan when he traveled—and who paid for my schooling!
Do you have a personal mission statement?
I have a worldview about work. I operate on high level of commitment. I work hard every day to make The Switzer Group one of the most respected design firms in the country and I do so by showing up with full capacity, energy, and a sense of dedication to be the best I can be for my clients and my employees.
What is the best leadership advice you've received?
The best leadership advice is to lead by example. Do what you say and say what you mean. There is no substitution for authenticity. Use honest weights and scales when making decisions and treat others the way you would like to be treated.
What is your advice for tomorrow's design leaders?
Be courageous. Strive to be a visionary but never abandon the traditional values that have remained tried and true, such as hard work, dedication, and quality.
For more guiding wisdom from Pratt alumni, read "How We Lead," published in Prattfolio (Spring/Summer 2018).