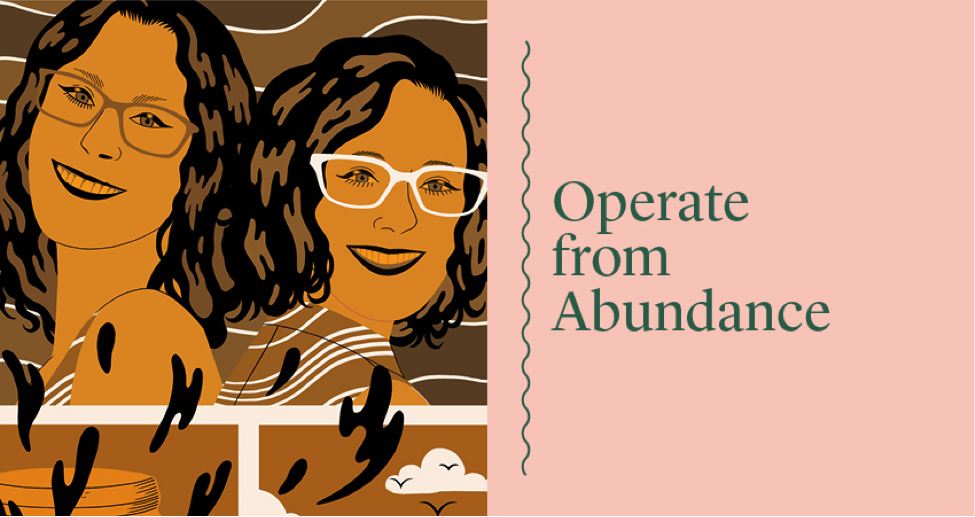 In the Spring/Summer 2018 issue, Prattfolio asked leaders from the Pratt alumni community to share their wisdom from the helm—how they inspire, improve, and ignite creativity. This is part one in a series of three web-exclusive interviews with alumni who lent their perspective to the feature.
Drena Fagen, MPS Art Therapy '02, and Nadia Jenefsky, MPS Art Therapy '99, have been business partners since 2005. In 2009, they incorporated New York Creative Arts Therapists PLLC, "a surprising mashup between a mental health clinic and an art studio, run by two artists who are also licensed psychotherapists," and they now employ eight salaried therapists and provide training to two graduate students each year. Based in Williamsburg, Brooklyn, they have two additional offices, in Bushwick, Brooklyn, and Cold Spring, New York (in the Hudson Valley). Their business is the longest-standing private creative arts therapy group practice in New York State.
What is the most important skill that leaders in your field possess?
Leaders in our field need to be visionaries, because our field is perfectly positioned to disrupt and energize the traditional delivery of mental health services. Good leaders, like therapists, engage in nonstop brainstorming and problem solving. Effectively listening to stakeholders, staying curious, and giving untested ideas a chance has led us to where we are today.
What is the best leadership advice you've received?
Kachina Myers, a social worker who once taught a course with us, offered a lightbulb moment. She was enthralled by how inviting participants to make art enhanced her presentation. As an outsider looking in, she recognized that mixing creativity with psychotherapy is a value-added proposition. Her advice: Don't undervalue your services. As leaders, we champion the worth of creative arts therapy. It is built into our company culture that we have more to offer than a talk therapy. Our staff of therapists are encouraged to work from a place of confidence, competence, and worth.
What is your advice for tomorrow's art-therapy leaders?
The field of art therapy is in its awkward teenager phase. We are excited to finally be asked to the dance, but some of us are still too self-conscious to get up and own the dance floor. Tomorrow's creative arts therapy leaders need to be audacious and operate from a position of abundance. The mental health profession is never going to run out of customers. By being generous with our ideas, rather than protective of them, we've been able to create opportunities for our fellow art therapists, which has allowed our profession to gain visibility and impact. Build bridges with other helping professionals and creative organizations. Take risks, but avoid hubris. You may be in love with an idea, but you have to verify it. Be ready to throw a lot of things against the wall to see what sticks.
Do you have a personal mission statement?
Meet the world with curiosity and wonder, and nurture the creative potential within myself and others to change it for the better. —NJ
Always be learning, reaching, creating, and laughing. —DF
For more guiding wisdom from Pratt alumni, read "How We Lead," published in Prattfolio (Spring/Summer 2018).