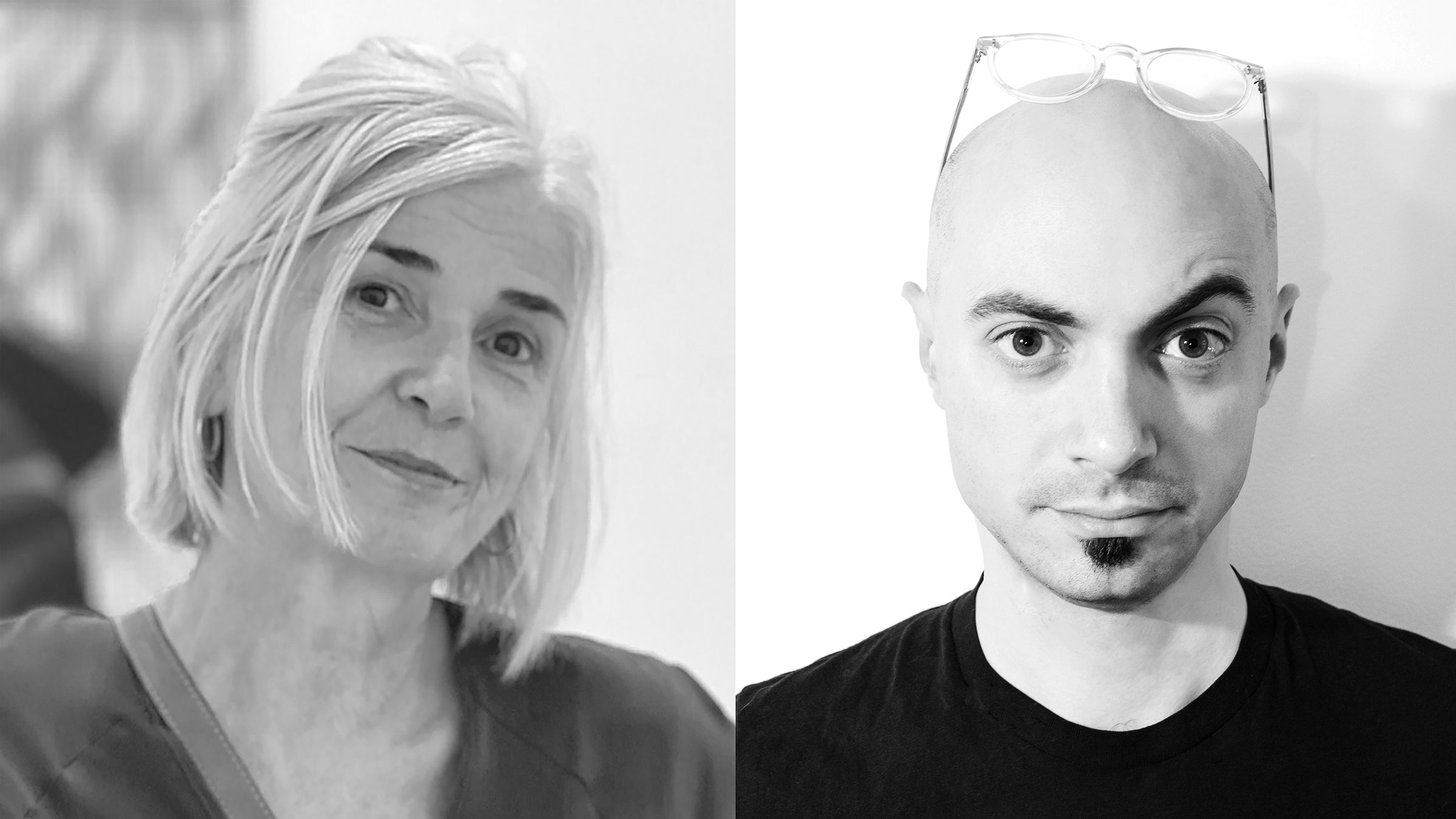 Art and Design Education Chair and Professor Aileen Wilson and Associate Professor of Architecture Jonathan A. Scelsa have received Fulbright Specialist Program Awards for this fall. The prestigious US Department of State program sends diverse, highly experienced, well-established faculty members and professionals representing a wide variety of academic disciplines and professions to serve as expert consultants at academic institutions abroad for two-to-six weeks.
This is the third such award for Wilson, who will travel to Bethlehem in the West Bank of Palestine this November for almost three weeks to work with faculty members at Dar al-Kalima University's Department of Fine Arts. The University's mission is to meet Palestine's social, cultural, and economic needs through education and training in the creative fields. Wilson's Fulbright Specialist project, "Aligned Action: Strengthening Pathways from School to University to Employment," will focus on developing the fine arts master's curriculum and strengthening the school's work in art, design, and community development.
Wilson first joined the Pratt faculty in 2002 as an assistant professor in art and design education and the director of the Saturday Art School. From 2015 to 2020, she was the founding director of the Center for Art, Design, and Community Engagement K-12. Her research interests focus on understanding the contextual challenges facing first-generation art college-seeking students in the US and on examining the organizational changes needed to better support the transition from high school to art college.
Wilson has received two previous Fulbright Specialist awards. From October to November 2019, she traveled to Kosovo for a community-based art and design education project, "Public Art, Public Space," at the University of Pristina School of Architecture, and was interviewed about the work on Radio Television of Kosovo. In fall 2011 and spring 2012, she taught a series of studio classes for graduate students in the art education program at the Iceland Academy of the Arts in Reykjavík, where she also gave a presentation to public school art teachers.
"Thanks to the Fulbright Specialist Program, I have collaborated with colleagues from art and design schools around the world. Fulbright has supported all my practice-led proposals in art, design, and community engagement," Wilson said. "If there are Pratt faculty interested in applying, I would be delighted to act as a resource to answer questions about the experience or the process."

Wilson connected Professor Scelsa to the faculty at the University of Pristina following her 2019 residency, and they invited him to Kosovo following his appointment to the Fulbright Specialist Roster for 2020-23.
In October, Scelsa's two-week project, "Augmenting Architectural Contexts: Image-Based Modeling within the Historic City," will engage students and faculty at the University of Pristina in Kosovo on the use of photogrammetry and point cloud–based modeling as a mechanism for engaging in design strategies within dense historic contexts.
In addition to teaching at Pratt as an associate professor of architectural design and technology, Jonathan Scelsa is a licensed architect and partner of the cross-disciplinary practice op.AL. His research interests include the geometric legacy of optical imaging mechanics, the contemporary robotic production of component-based construction, and the reorganization of the city around visible micro-infrastructural elements. His scholarship has been recognized by the New York State Council on the Arts, the American Academy in Rome, and the Architectural League of New York. Prior to joining the Pratt faculty, he taught master's design studios and architecture seminars at several leading universities and schools of design.
"The Fulbright program has provided an excellent avenue for engaging in design research with partner institutions," said Scelsa. "I am excited to collaborate with the students and faculty of the University of Pristina, wherein we will be able to explore site capture technology as a critical tool for engaging early education designers within historically sensitive contexts."
Rhonda Schaller, assistant vice president for resilience, wellness, and well-being and a visiting associate professor, was also a Fulbright Specialist award recipient earlier this year. She spent six weeks at MTU Crawford College of Art and Design in Cork, Ireland, for a "Self-Care as Creative Practice" project that brought contemplative and well-being pedagogy to the Crawford faculty's teaching and learning.
The Fulbright Specialist Program, part of the larger Fulbright Program, was established in 2001 by the US Department of State's Bureau of Educational and Cultural Affairs (ECA). Recipients of Fulbright Specialist awards are US citizens selected on the basis of academic and professional achievement, demonstrated leadership in their field, and their potential to foster long-term cooperation between institutions in the US and abroad. Each year more than 400 award recipients share their expertise with host institutions abroad through the program.Since its establishment in 1946, the Fulbright Program has given more than 400,000 students, scholars, teachers, artists, and scientists the opportunity to study, teach and conduct research, exchange ideas, and contribute to finding solutions to shared international concerns. Pratt's Center for Career and Professional Development advises students and alumni on Fulbright applications for the Fulbright US Student Program, with the Institute becoming a top Fulbright producer in cultural exchange programs.