From a walk along a Brooklyn Superfund site to planting sidewalk gardens, the spring 2022 Pratt Earth Action Week (PEAW) brought together creative actions from across campus that are engaging with local, national, and international issues impacting the world. With the theme "Create Celebrate Reconnect," this edition of the biannual initiative organized by the Pratt Sustainability Center and Pratt Sustainability Coalition involved both online and in-person workshops, exhibitions, talks, tours, and other events.
"This spring's Pratt Earth Action Week is a reflection of Pratt's commitment to advancing sustainability initiatives throughout our campus," said Carolyn Shafer, director of sustainability for academic affairs. "I am profoundly proud of our community for coming together to participate in this wonderful event. Our students bear the burden of transforming the industries that they will one day work in. The level of engagement that I saw during PEAW gives me confidence that our students are up for that challenge."
Shafer was a spring 2022 PEAW coordinator with Tetsu Ohara, adjunct associate professor-CCE of interior design, and Leonel Ponce, acting academic director of the Master of Science in Sustainable Environmental Systems in the Graduate Center for Planning and the Environment (GCPE). A focus was on how Pratt students, faculty, staff, alumni, and community partners are responding to pressing challenges, with all the events emphasizing what people can accomplish when they connect and create together.
"PEAW coordinators and organizers are proud to organize this semester's number of events and turnouts during these interconnected crises," Ohara said, adding that they look forward to continuing to expand the in-person offerings in future editions of the week.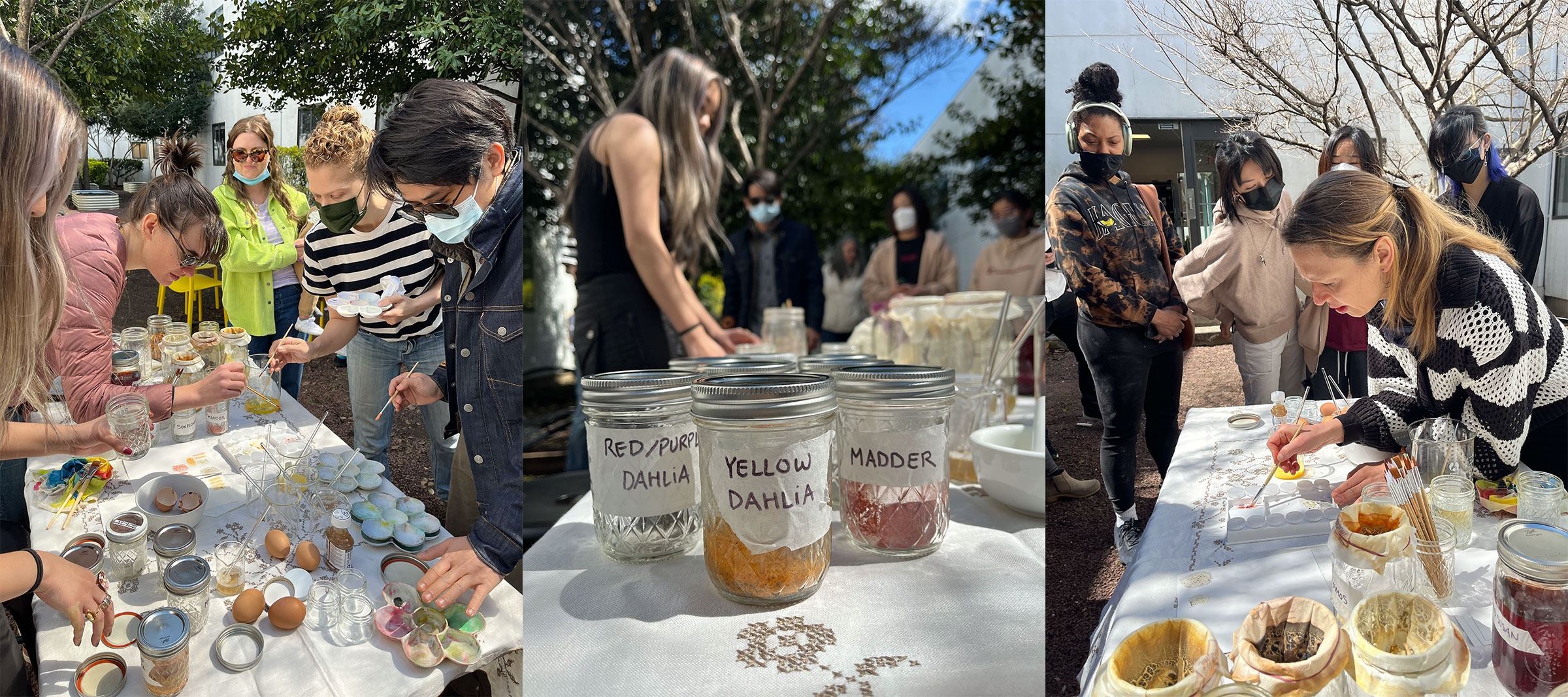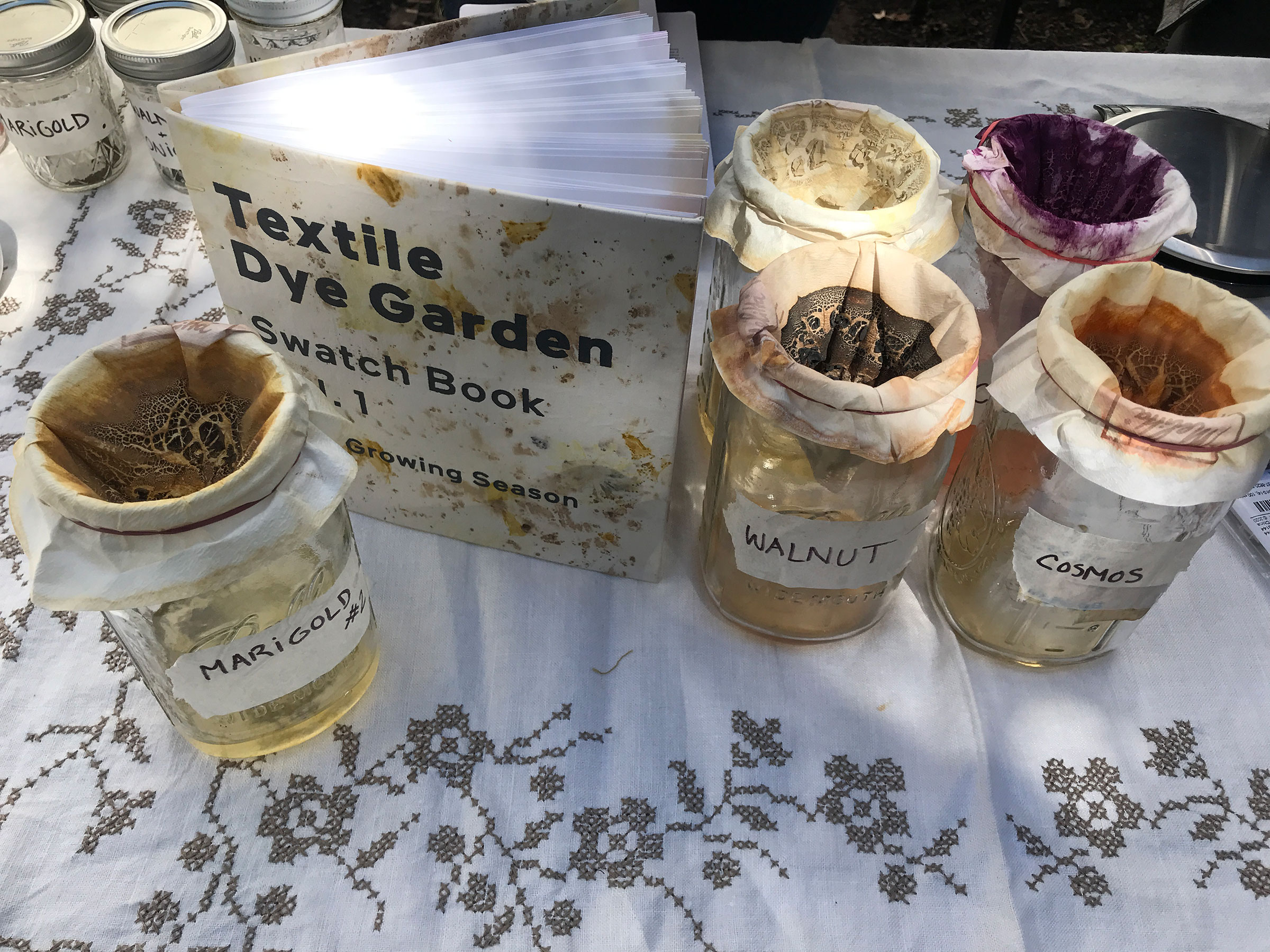 This included a gathering at the new Textile Dye Garden on the Brooklyn campus, where Professor of Math and Science Cindie Kehlet led a workshop and demonstration on paint-making from natural dyes. The hands-on experience involved the 2021 growing season's harvest that was cultivated by a team of Fashion Design faculty and students. The attendees learned about the goals of the garden as a campus-wide resource for sustainability education.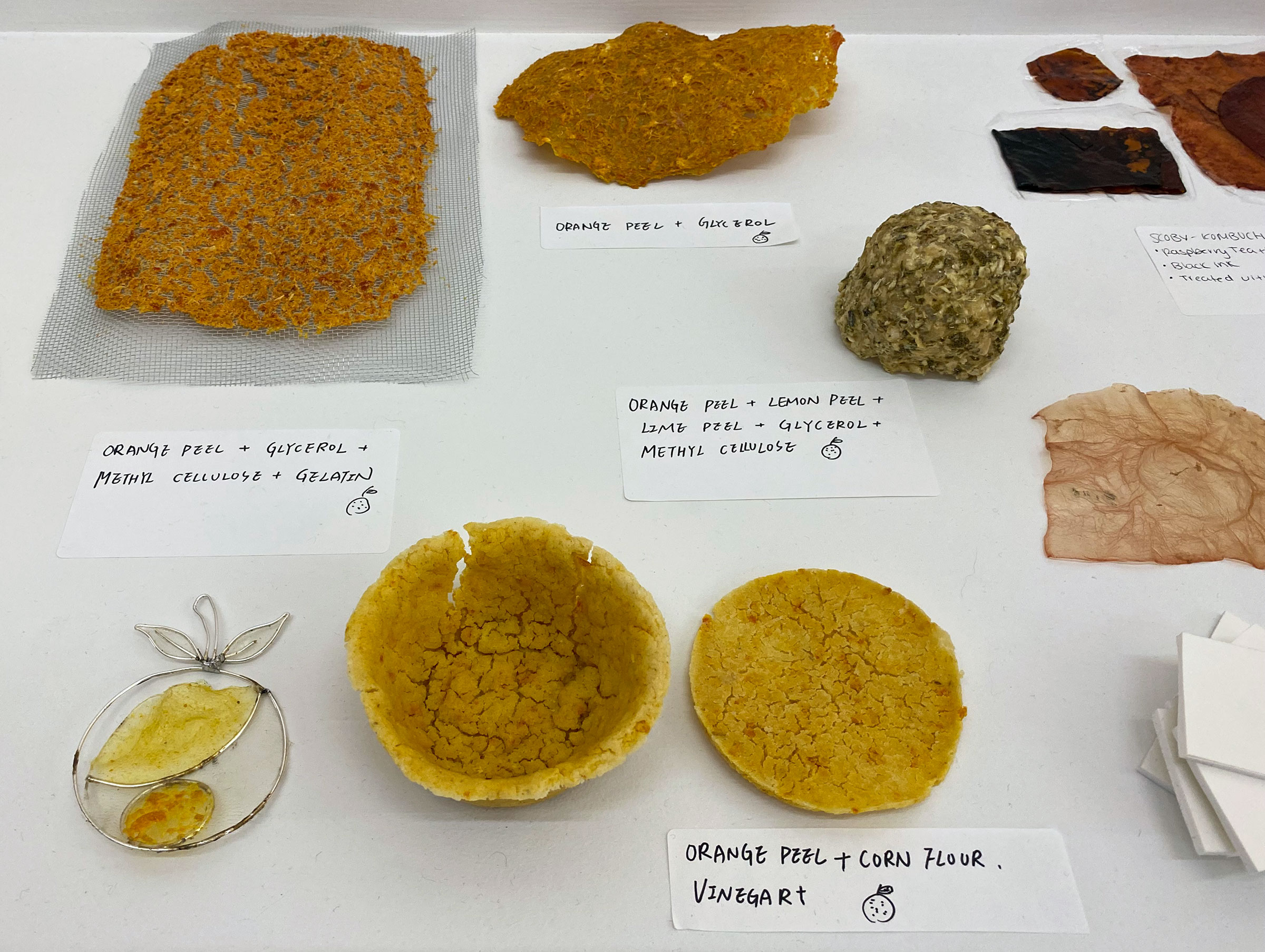 In Steuben Hall, students in the sustainability and biomaterials courses in the Graduate Communications Design Program presented a Biomaterials Exhibition. Using things like plantain peels, walnut shells, orange peels, eggshells, and coffee grounds, they developed new composite materials that will be employed in an array of applied design solutions and systems to redirect waste streams. The courses are led by Adjunct Professor-CCE Jean Brennan and Acting Assistant Dean Eric O'Toole as part of the international Biodesign Challenge.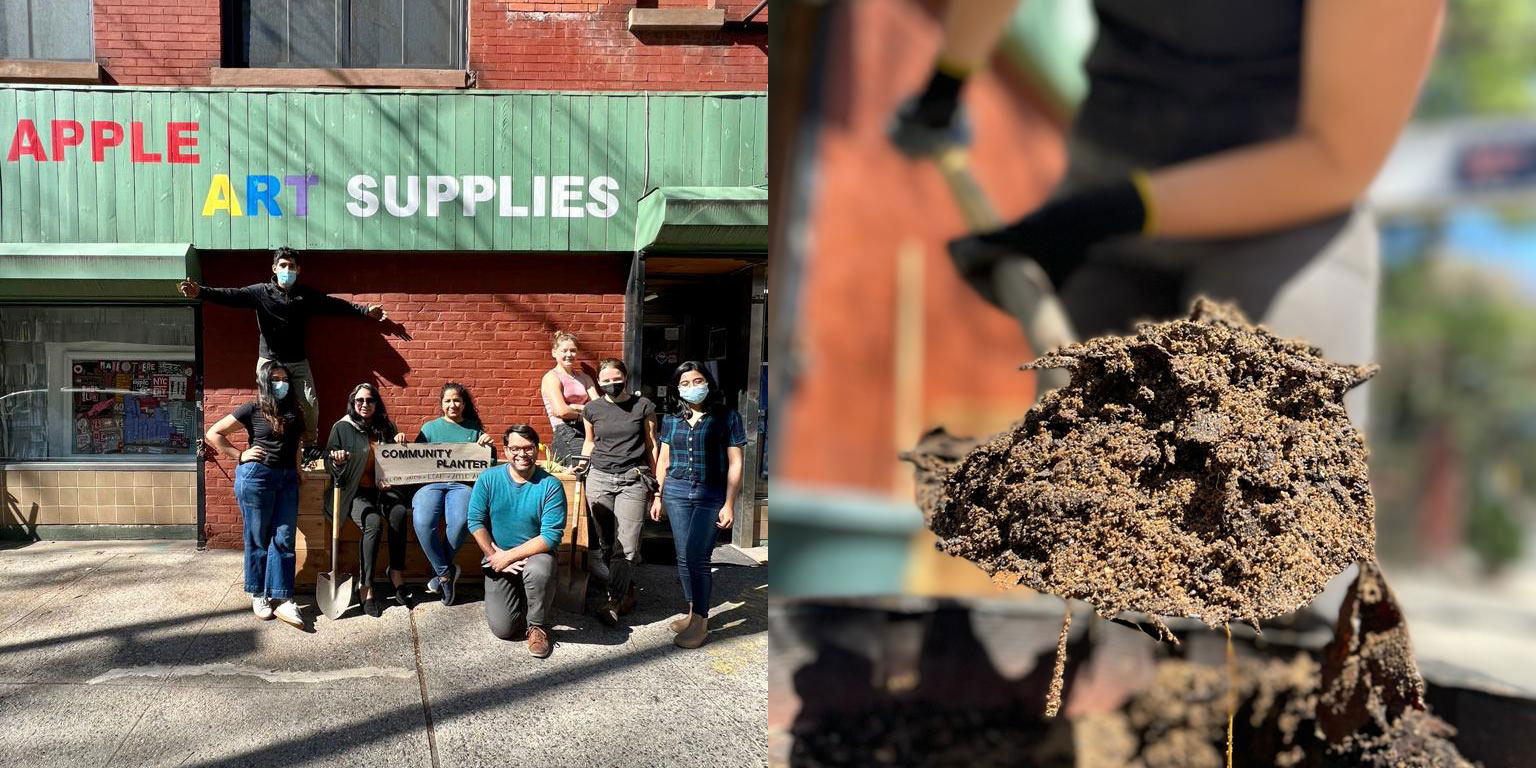 Just off campus, outside Apple Art Supplies, the student group Leaders in Environmental Advocacy at Pratt (LEAP) along with Samuel Pressman, MS Sustainable Environmental Systems '20, organized an Urban Agriculture Workshop. Students collaborated on a community planter filled with pollinator-friendly plants. It is planned to be one in a series of such green interventions in the neighborhood, offering both a communal space and a garden promoting biodiversity. Pressman's work involves hands-on, environmental education workshops that include the planning, design, installation, and maintenance and monitoring of green infrastructure and community gardens across various communities.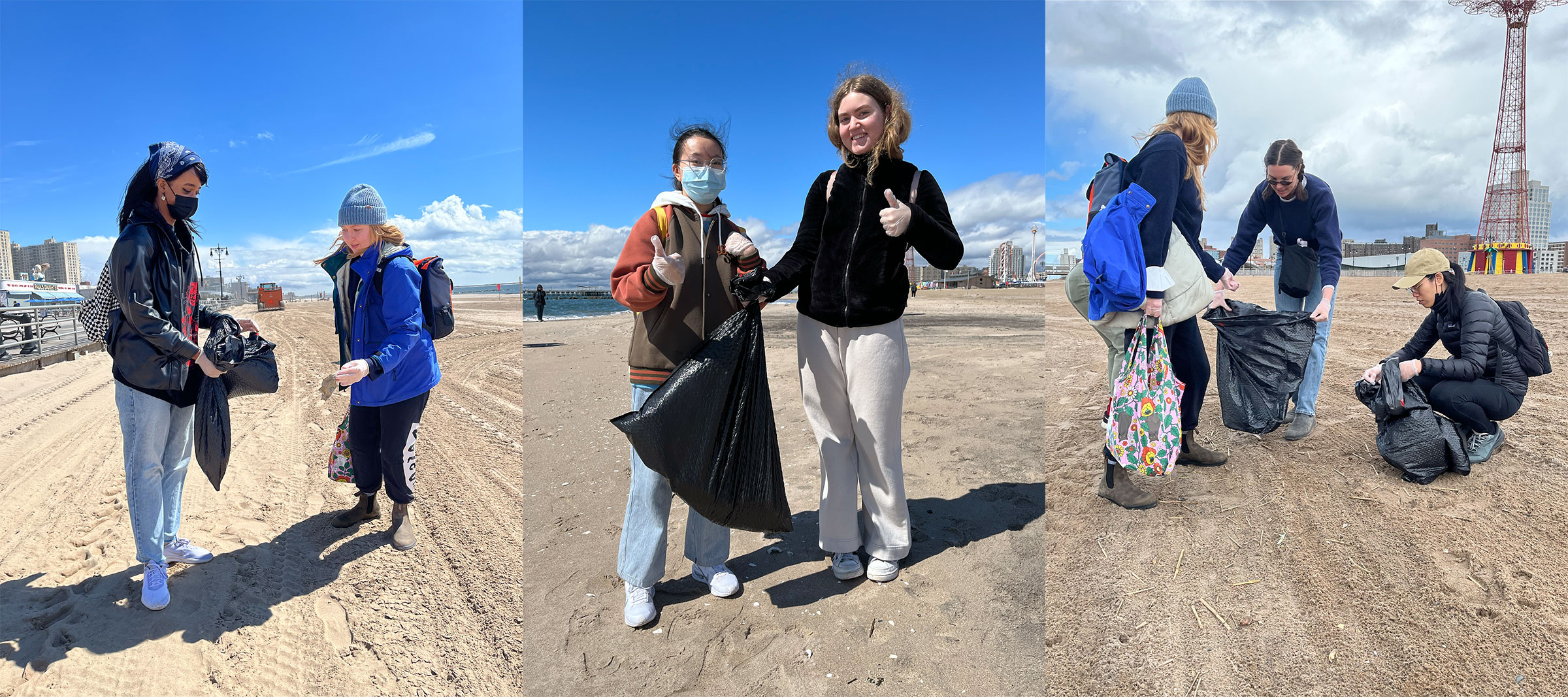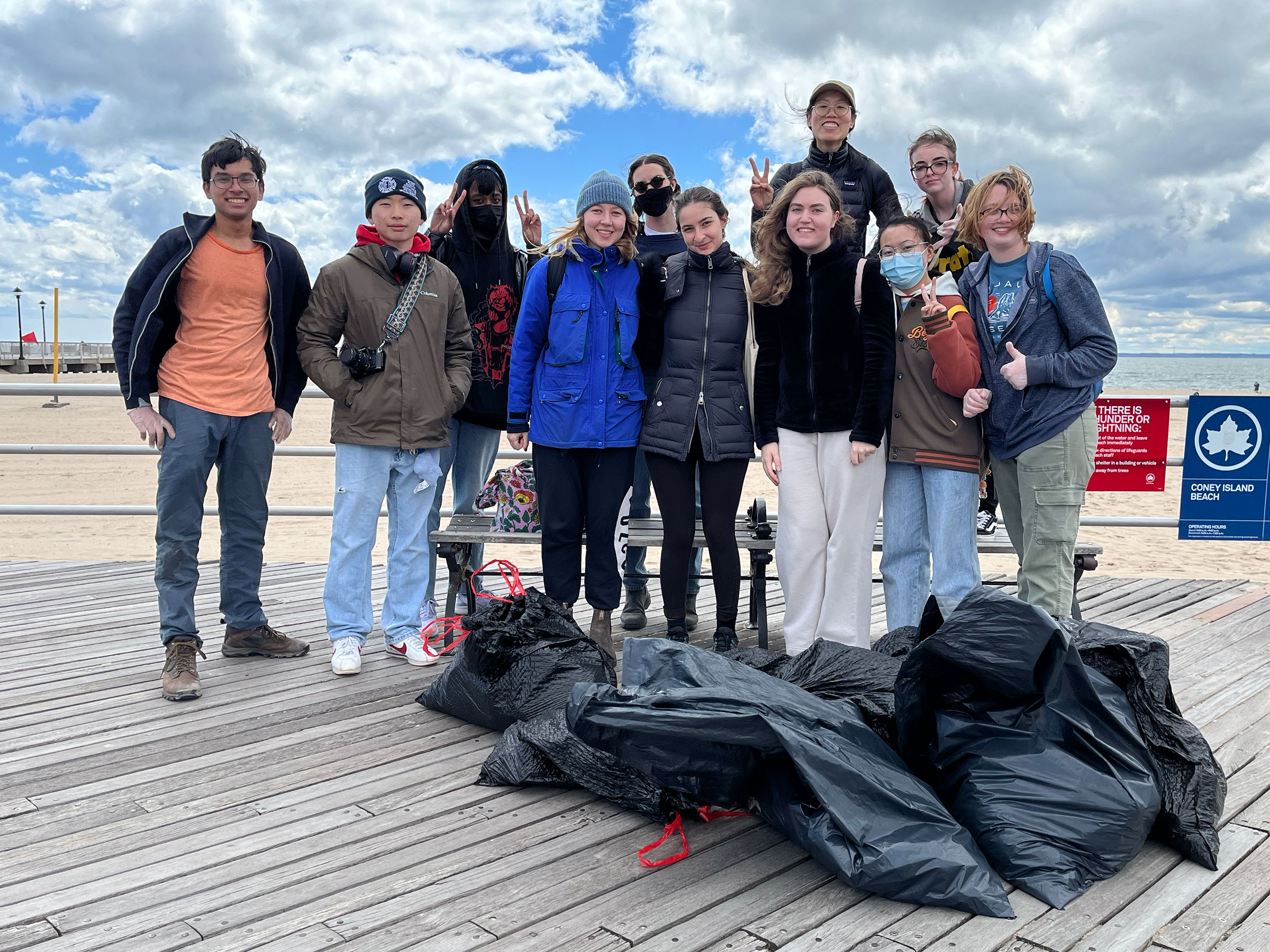 In another event to support Brooklyn's ecology, Envirolutions and the Student Government Association (SGA) organized a cleanup day on Coney Island. Students took the subway together to the Brooklyn beach and removed several bags of trash. Envirolutions is a student-run group that works with the Pratt Sustainability Center on sustainability on campus and beyond.
Envirolutions also co-sponsored a Toxic Walk along the Gowanus Canal with the Pratt branch of the New York Public Interest Research Group (NYPIRG), a student-directed research and advocacy organization. The Brooklyn waterway is an EPA-designated Superfund site with a cleanup now underway of its decades-long pollution. The walk raised awareness of how this environmental damage has impacted the area, with the students hearing from the Voice of Gowanus community group that is working for a more just and sustainable future.
"This walk helped to increase my awareness of the history of corporate pollution in the Gowanus Canal and the shocking amount of new corporate development," said Melina Lawrence, MS City and Regional Planning '23, a NYPIRG intern. "It was also heartening to hear about the community's response and pushback against new development and its accompanying gentrification. This is all happening an hour walk away from campus and corporate polluters must be held accountable now."
A robust PEAW program of online talks, workshops, and exhibitions further engaged in the sustainability work happening at Pratt. This included a discussion with faculty in the Sustainable Design Certificate Program, a conversation that brought together industrial design students with the Pratt Sustainability Coalition, and a presentation by the recently launched Interior Design Sustainability Working Group. The Sustainability Committee presented four years of Pratt's utilization of the AASHE (Association for the Advancement of Sustainability in Higher Education) STARS (Sustainability Tracking, Assessment & Rating System) framework for campus sustainability and examined how there are more opportunities to improve. Another discussion highlighted the Recover, Adapt, Mitigate and Plan (RAMP) initiative that has involved interdisciplinary collaboration on campus in response to the climate crisis. The new RAMP website had its soft launch during its PEAW event and has information on the initiative's past and present.
The Virtual Student Work Exhibition included projects from across disciplines, such as GreenPath by Graduate Design Management students Jade Carter, Brad Ahmic, Jessica Kayll, and Owen Beitel in the School of Art that fosters healing through experiencing nature in the New York City area. In the School of Architecture's Graduate Architecture and Urban Design (GAUD) program, students Hira Bawahab and Roshni Gupta considered a future of rising sea level in the city with their Amphibious Red Hook project proposing an adaptation of a waterfront community. Interior design student Honghao Chen likewise looked at these shifting conditions in the Floating Homes project, envisioning housing for people living in areas prone to flooding.
A complete list of the spring 2022 Earth Action Week events is online, with additional recaps tagged with #PrattEarthActionWeek on Instagram.