Writers Workspace Faculty Reading
September 18, 2019 5:45 PM – 7:45 PM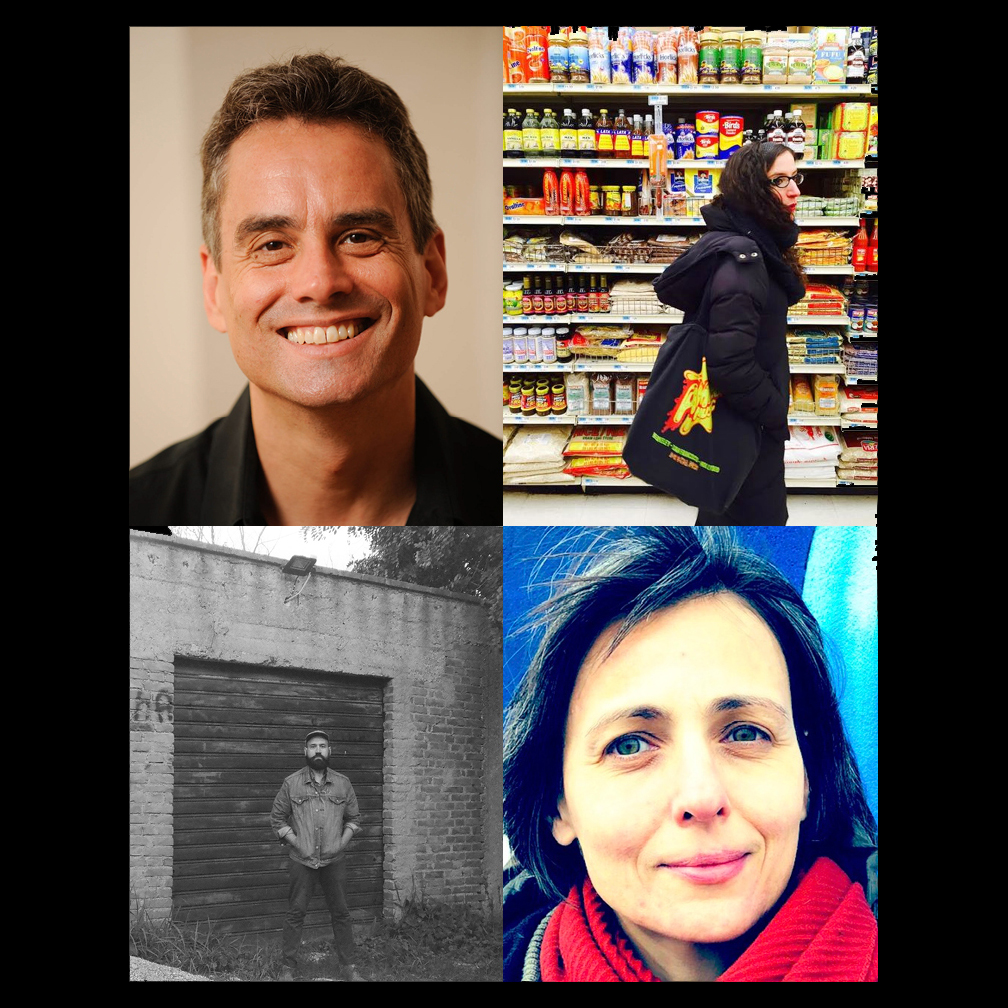 The School of Continuing and Professional Studies is pleased to present a reading by Pratt faculty members, Maria Gabriele Baker, Gabriel Cohen, Luke Degnan, and Claire Donato in celebration of the new Writers Workspace Program. Join us at the Brooklyn Public Library, Park Slope Branch. Free and open to the public, first come, first served.
About the authors:
Maria G. Baker is a writer of fiction, poetry, and drama, as well as a translator of all things German. Publications include Sonora Review, UND Magazin, Skryptor's Luminous Volumes, and Manhattan Theater Source's Estrogenius Collection, among others. Her plays have been produced by various NYC theaters and by diemonopol in Austria. Currently, she is working on an oral histories project, called As Told, featuring the stories of Brooklyn senior citizens. She also teaches two Pratt Integrative Courses and is a writing consultant at Columbia University's Writing Center. Look for The Shadow of Nothingness everywhere. @umbranihilillp
Gabriel Cohen is the author of five novels and a nonfiction book, and was a finalist for an Edgar Award. He has written for the New York Times, Poets & Writers, TimeOut New York, Gourmet.com, and many other publications. Now in his tenth year at Pratt, he is an Adjunct Associate Professor in the Writing Program, and has also taught writing at New York University, the Center for Fiction, and Long Island University; worked as a staff writer at the New Haven Advocate weekly newspaper; and was a guest lecturer aboard the Queen Mary 2 ocean liner.
Luke Degnan is a founding editor of The Felt, a journal of poetry and prose produced by Pratt Institute's Graduate Writing Program, where he received an MFA in the spring of 2016. His poetry and prose can be found in LEVELER, BOMB, elimae, Juked, West Wind Review, and Word Riot, among other places. With Maria G. Baker, Degnan is working on As Told, an oral histories project featuring the stories of Brooklyn senior citizens and is the co-author of The Shadow of Nothingness. He currently teaches "Games, Glitches, and Creativity" at Pratt Institute.
Claire Donato's writing—at once ambient, investigative, and cathartic—collates forms and materials. She is the author of Burial (Tarpaulin Sky Press), a not-novel, and The Second Body (Poor Claudia; reissue forthcoming from Tarpaulin Sky), a collection of poems. Recent writing has appeared or is forthcoming in The Believer, BOMB, Fanzine, Territory, DIAGRAM, and The Elephants. Claire teaches poetics and advises theses in the BFA and MFA Writing Programs at Pratt Institute, and lives with one cat and ~50 houseplants in a psychic medium's building in Bed-Stuy, Brooklyn.