The Department of Fine Arts is delighted to invite you to the 2023 MFA Thesis Exhibition curated by Sofía Shaula Reeser-del Rio.
Part I Participating Artists: Victoria Arthur, Jenna Arvelo, Yu Cheng, Note Davis-Barney, Mengyu Han, Shaun Haugen, Noormah Jamal, Jimi Kabela, Longyuan Miao, Griffin Miller, Sonja Petermann, Miranda Ratner, Lauren Rauber, Monica Srivastava, Rodrigo Tafur, Ethan Tasa, Olivia Terian, Joe Turpin, Sarah Wang Pitts, Chang Xu, Shiyu Zhang

Part II Participating Artists: U Tong Ao Ieong, Jimin Baek, Alexander Brewington, Cameron Burgoyne, Grace Einfeld, Michelle Frick, Tim Kastelijns, Niousha Kiarashi, Moss Loke O'Connor, Katherine McElhiney, Gonzalo Miñano Paz, Blair Peters, Daniel Pravit Fethke, William Richmond, Merlin Sabal, nikki terry, Thomas Tustin, Samuel Waxman, Qiaosen Yang, Sara Zielinski
Curatorial Statement

The MFA Fine Arts at Pratt Institute presents a two-part exhibition, making place. The forty-one artists in this two-part exhibition are culture makers. Through their practice and work, they are delving into making a place for their collective and individual histories and the human spirit and mind. Working in a pandemic world, making place becomes a metaphor and an action, a constant realization of one's societal agency. Through their works, many of the artists examine its effect on the world as we know it, the environmental and economic crisis, some through abstraction and found objects. In contrast, through painting, some decide to rewrite history, and through sculptures, installations, and performances, some expose the body's vulnerability and spirit. And a few chose to wander outside their studios and engage with the community through alternative economic and social order and value systems. The works in the exhibition derive through a multitude of experiences, texts, and visual culture critically to examine the impression and effect ideas from different cultural perspectives. 
Inevitably, some art incites conversations that address ethical bio-cultural practices, political ecology, and the issues in representing the landscape, the body, and its histories. Others put to the forefront of their work the conversations around correctional facilities' morality, treatment of our bodies, and navigating oppression and trauma, asking us to put into question the systems in place for more accountability and healing. They approach these through action-based works, sculptures, paintings, and installations. More subtle conversations about object making and what is to take space and make space for them, us, in a saturated world of excess. Some artists create a vortex into which one can momentarily exist in a digital world, or is it, in fact, the state we are inhabiting? In contrast, others imbue their work by exploring light as their subject, bringing awareness to the subtle shifts in time, space, and the self.
Frantz Fanon forewarns in The Wretched of the Earth, each generation must discover its mission, fulfill it or betray it, in relative opacity. That's what this intercultural and intergenerational group of artists in both exhibitions, making place: part I Histories and Heritage, and making place: part II Politics and the Body, continue unearthing its opaque mission with clarity within their practices, developing cultural images that will define our generation. Their works will make other images and alternate places that create the universes many of us and generations to come will experience. To gain self-representation, as they navigate questions such as who don't I see?, the personal becomes political, the psychological becomes political, and the existence of their works continues making places.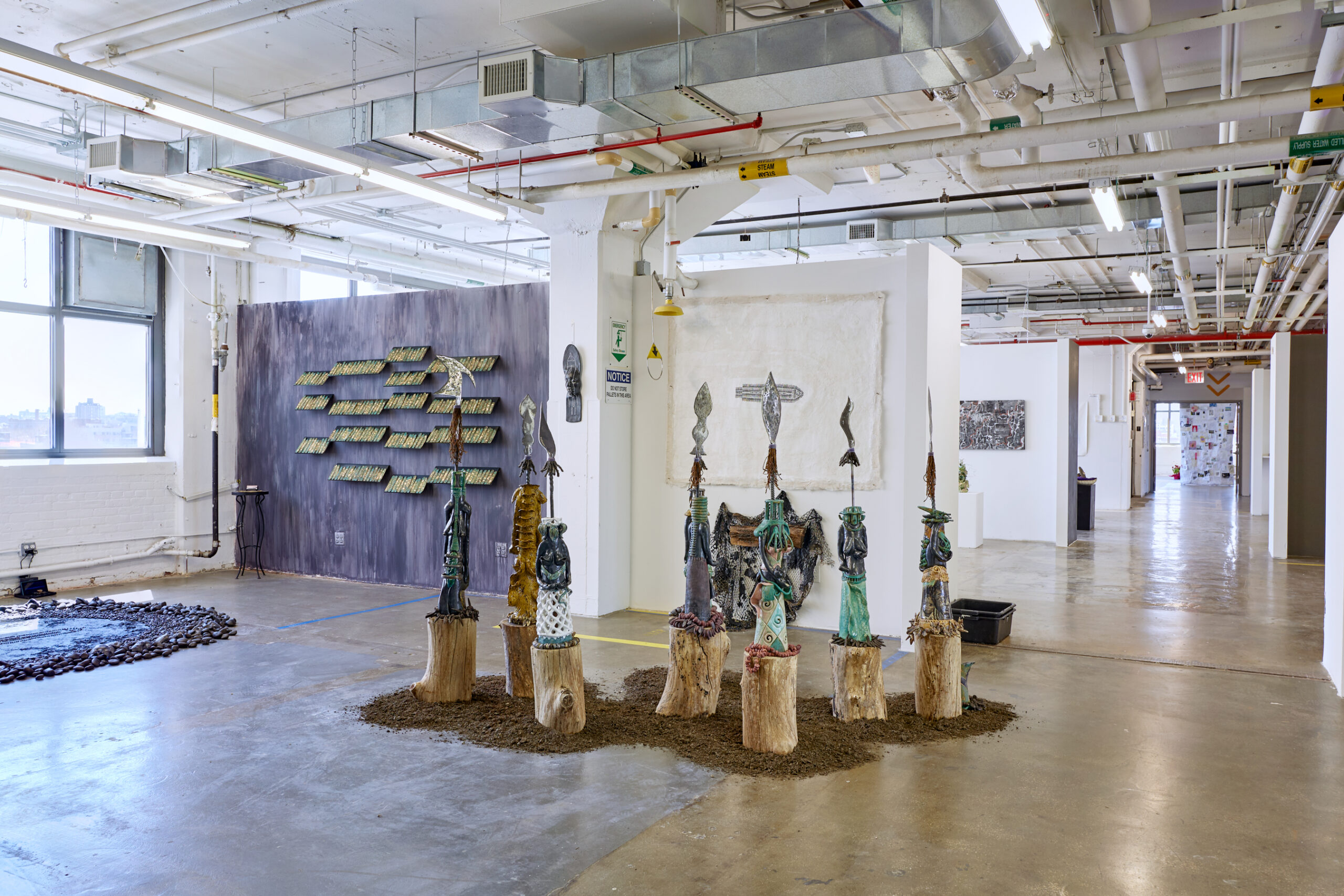 ---
Pratt Shows are public exhibitions and presentations by Pratt Institute's graduating students in 30+ different fields, now through May.
---
Access to Pratt Programs and Activities
Pratt continues to follow the guidance of the CDC and New York State to promote the health and safety of its community. Masks are currently optional at Pratt events, but please continue to check this page for updated health and safety policies, as requirements for attending events may change.
Pratt strives to make all programs, services and activities accessible, and will provide assistance to accommodate any individuals with disabilities. Security personnel, located at booths at 200 Willoughby Avenue and other campus locations, are available for assistance. Additional accessibility resources are available at www.pratt.edu/accessibility