Useful Pratt Resources: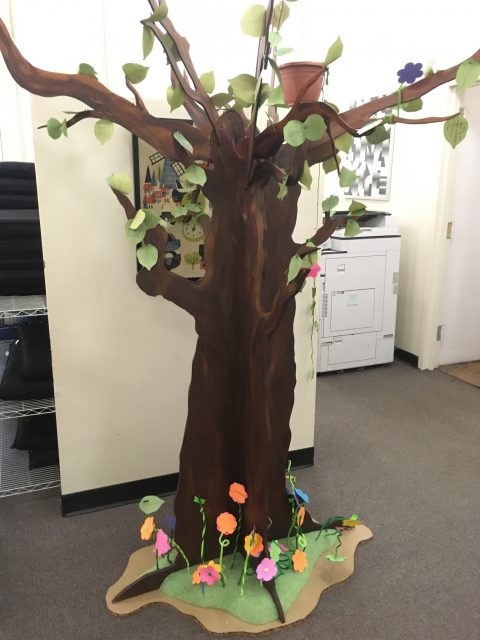 A collection of Mindfulness opportunities offered at Pratt as well as outside resources and readings.
A 10 week co-curricular course in meditation and visualization with a focus on careers hosted through the Center for Career & Professional Development. Participants choose to participate in either the live weekly class or the self-directed online course and gain access to audio files, reflection worksheets, and other course materials.
A list of resources focused around Black Lives Matter and Allyship curated by Pratt Athletics and Recreation. You'll find a mix of healing, wellness, and more general resources.
The Pratt Pantry
The Pratt Pantry is available to any student with inconsistent access to food. Whether the access issues are due to financial constraints, scheduling, or dietary restrictions, students can contact the Pantry to get the food they need.
For more information, visit Food Insecurity – Pratt or email healthpromotion@pratt.edu for more information and assistance.
Healthy Pratt offers a list of events and programming for students on ways to manage health and well-being. This includes general health resources such as vaccination information, mental health resources such as crisis lines and support groups, healthy recipes and workouts and more.
For more information, please check out this resource list: Healthy Pratt or email healthpromotion@pratt.edu.
You may also follow @healthypratt on IG and Twitter.
Other Resources
In times like these, we need practical, actionable ways of coping with stress, fear, and anxiety. The meditations, podcasts, blog posts, and talks on this page will help you build resilience and find some calm amidst the chaos.
The Breathing Class
A collection of different breathing techniques, tools, and resources.
Visit Breathing through Covid-19 for more information.
Education of The Heart: Dalai Lama Dialogues
In March 2018, in Dharamsala, India, home of the Central Tibetan Administration, an international group of leading education researchers, scientists, and scholars gathered with classroom teachers to strategize with the Dalai Lama about humanity's future.
Visit Reimagining Human Flourishing for more information.
Mindfulness & Contemplative Resources
A community resource collection. These resources include community meditations, readings, groups, and other ways to engage and support your mindfulness and contemplative practices.
Visit Mindfulness & Contemplative resources for support for more information.
A collection of resources targeted towards the creative community and economy composed at the beginning of the COVID-19 lock downs. Many of these organizations have opportunities for the artistic community.
An article focused on how to maintain a creative practice from home. Many of these ideas are also great for anybody working from home.
An initiative by the Pratt Center For Community Development, Made in NYC connects manufacturers, small businesses, and entrepreneurs with the expertise of the Pratt community to provide aid and support to local businesses. You can learn more about this initiative by visiting Made in NYC Learning Lab Supports Local Businesses with Pratt's Creative Expertise.
Redefine failure and find potential for growth
A podcast about what it means to be human and our relationship to others.
A free course from Yale University, offered on Coursera.
A free training to get a closer look at what this term means.