OIA Mission
The mission of the Office of International Affairs (OIA) at Pratt is to welcome, advocate for and serve our international community by providing high quality and expert service. As international educators, the OIA enables the Pratt community to appreciate the wisdom, breadth, and cultural diversity of our international students and exchange visitors.
Vision Statement
The Office of International Affairs (OIA) strives to assist international students with cultural, social, and educational adjustments so that they can achieve their educational goals.
The OIA endeavors to provide excellent customer service to assist our students, faculty and exchange visitors about all immigration matters and is responsible for government compliance.
The OIA, serving the most culturally diverse population on campus, pursues a safe and inclusive environment for international students regardless of their country of origin, race, religion, gender or identification.
The OIA promotes cultural exchange and empowers international students to become lifelong Pratt Cannoneers who provide valuable contributions to the world and Pratt community.
The OIA is committed to the professional advancement of our members and a work environment that emphasizes work-life balance.
The OIA is the advocate for international students' welfare and rights.
---
OIA Staff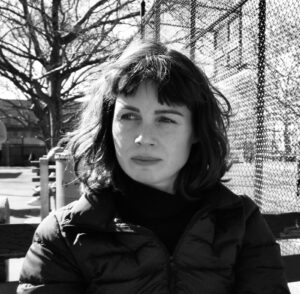 Kristin Oberheide
Director
Kristin relocated to NYC to oversee the OIA in July 2019. She has worked in various roles within international education since 2003, in several higher education institutions and the federal government. Kristin is excited to assist and empower almost 40% of Pratt's student body before, during, and after their studies. She also enjoys working with faculty, staff, and all students to support their interaction with, understanding of, and appreciation for, international students and scholars. Kristin holds a Doctorate in Educational Leadership from the University of Texas-El Paso, a Master of Public Administration from Cornell University, and a Bachelor of Arts from University of Michigan-Ann Arbor.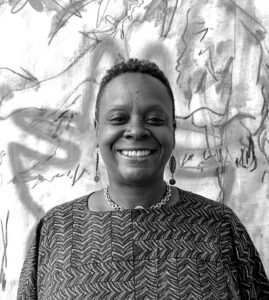 Saundra Hampton
Saundra is the most traveled individual in the Office for International Affairs having been on all the continents to roughly 70 countries. Saundra processes initial I20s for graduate students, CPT, OPT, change of status, and reinstatement applications. She also processes Exceptions to Full Course of Study, and transfers students in and out of Pratt Institute. She also counsels students on how to maintain their status as well as how to acclimate to NYC (her hometown, she's a very proud New Yorker).
Associate Director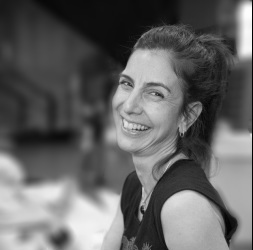 Mia Schleifer
Associate Director
Mia welcomes all new students with a smile and open heart. She loves hearing stories from students' home countries and is inspired by their work here at Pratt. She has an art background herself and holds a Master's degree from Pratt's Art and Design Education program. Mia helps all students in F-1 and J-1 visa status, including exchange students, GID students, and J-1 professors and scholars. Mia advises the Chinese Student and Scholar Association (CSSA) and has lived in China, Korea, Sweden, and Germany. She has called Pratt home for over 20 years and hopes students will find it their home away from home.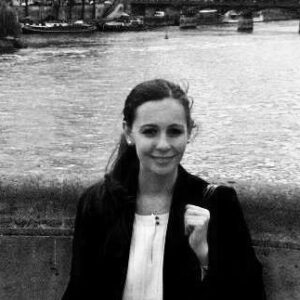 Allison Nichols
Associate Director
Allison is happy to support international students and scholars and help them make the most of their experiences at Pratt. She provides administrative oversight to the OIA, advises students in F-1 and J-1 status, and issues I-20s for new students. She is the advisor to the Pratt International Student Association (PISA) and organizes events and programming. Allison is originally from Massachusetts and studied abroad in Buenos Aires, Argentina. She holds a B.A. in International Affairs and an M.A. in Higher Education.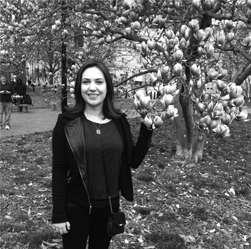 Elizabeth Mallard
Assistant Director
Elizabeth has worked at Pratt since 2017 and loves serving our international student population! In addition to advising students and processing requests, she is also responsible for maintaining systems and data integrity, reporting, and helping to ensure students maintain their F-1 status. She earned her B.A. from the University of Arizona and M.A. from New York University. Elizabeth is an avid fan of her hometown baseball team, the Arizona Diamondbacks, as well as Harry Potter and loves to travel to watch soccer games with her fiance.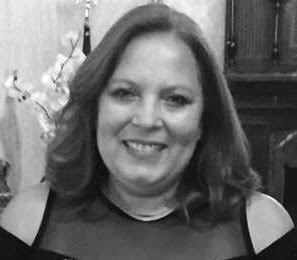 Zoila Dennigan
Receptionist
Zoila is the first to see students come through International Affairs, in addition to speaking to them on the phone and corresponding through email. She is able to answer their inquiries and direct them in the right direction on any other immigration issues, helping to ensure a stress free stay in the US while they complete their studies at Pratt. She is authorized to give students travel signatures.