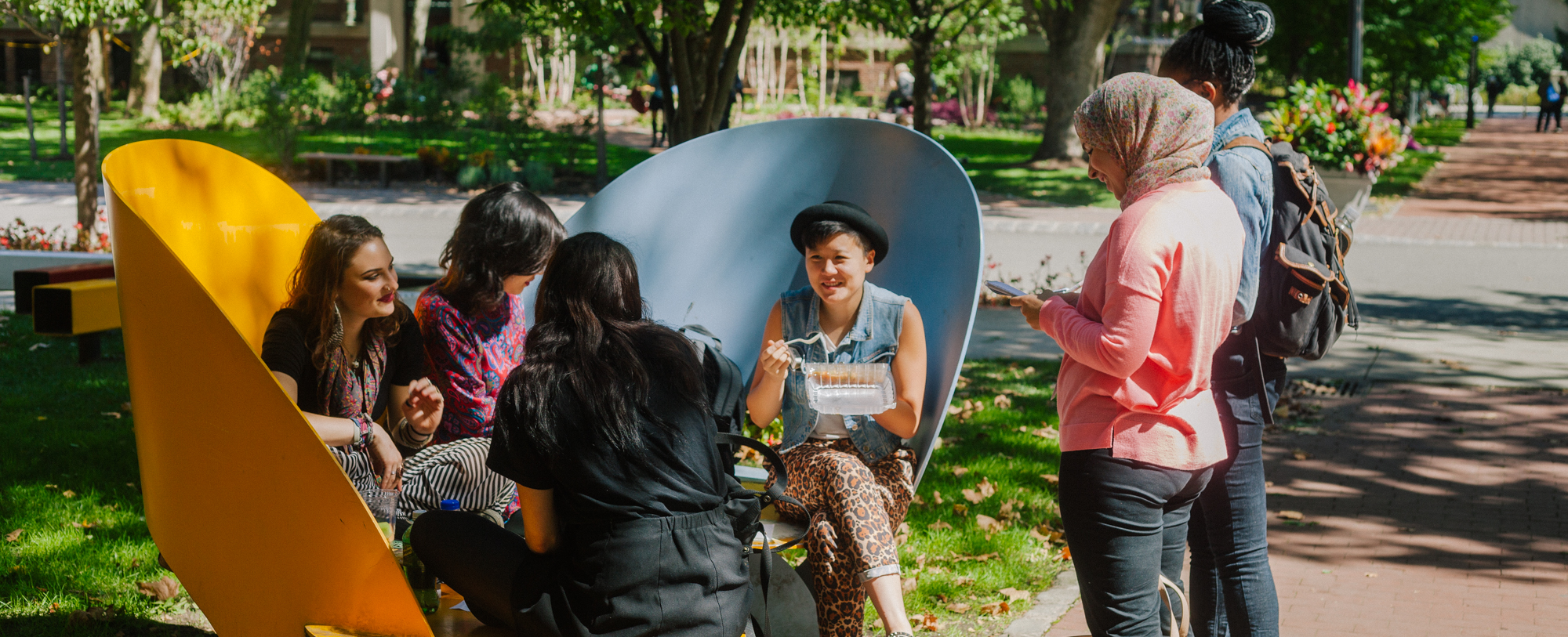 Choosing a college should be based on the quality and reputation of the program rather than on finances. We understand, however, many families face financial concerns when choosing a highly regarded college such as Pratt Institute. We are committed to providing sufficient financial assistance to make the cost more affordable. This is directly reflected by our commitment where annually between 75-80% of our students receive institutional scholarships and grants each year.
We are dedicated to helping undergraduate students understand the financial aid process and effectively navigate their options and tools to best finance their education.
The Office of Student Financial Services (SFS) at Pratt Institute provides students with the opportunity to talk one on one with their dedicated Student Financial Services Counselor, who is responsible for their financial aid matters throughout their enrollment. Our SFS Counselors strive to guide students and parents with the financial aid process. They work in collaboration with the higher education rules and regulations set forth by the Department of Education. SFS Counselors perform many duties while ensuring that each student receives the maximum awards based one's eligibility.
Students are encouraged to take an active role in understanding the financial aid process and eligibility requirements, while working with their SFS Counselor. SFS Counselors are available via phone, email, and appointment.
The Free Application for Federal Student Aid (FAFSA) is also used to award need-based financial aid from Pratt along with estimated financial aid awards to Early Decision applicants.
In addition to the FAFSA being used to award all federal financial aid including grants, work-study jobs and loans, it also used to award all Pratt need-based grants and scholarships.
Deadline for filing current year's FAFSA: June 30
Free Application for Federal Student Aid (FAFSA): school code is 002798

Please note you can start to apply for next year's FAFSA on October 1. If you have not filed your taxes, you should complete the FAFSA using estimated information and correct the data once you have filed (please note that awards are estimated until all required information is received). Students who did not apply for financial aid by the deadline but still wish to be considered for federal student loans should still complete the FAFSA application.