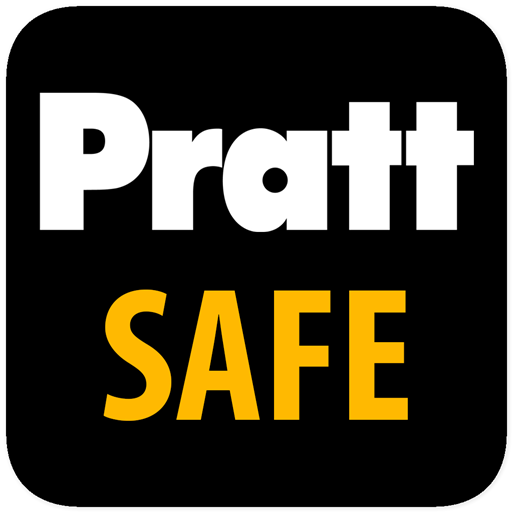 Pratt Safe is the Institutes's free mobile campus safety app,
developed by the Department of Public Safety.
DOWNLOAD PRATT SAFE TODAY!
The app provides safety and security services, including:
911-calling capability for life-threatening situations
Push Notifications
Mobile Blue Light: simultaneously send your location and call Pratt Public Safety
Reporting of incidents or tips via in-app forms, or voice calls
Resources include Title IX, Health Services, and Counseling Center.
Pratt Digital ID
PRATT DIGITAL ID
The Pratt Digital ID allows you to access campus and services through a digital version of your official Pratt ID card. The Pratt Digital ID also serves to confirm that you have met COVID-19 campus entry requirements, including:
Temperature Check
Health Screening Questionnaire
Social Contract
Negative COVID-19 Test
Health Forms (students only)
Follow the campus access checklist for instructions on how to submit your documents.
If you do not see the Digital ID icon in your Pratt Safe app menu you may need to install an update. Select "About/Preferences" at the bottom of your screen. Scroll down to the "Data Update" button and select "Check for Updates" to get the latest version.
Reminder that the Digital ID is new to the Pratt community, so please be patient as we continue to implement changes and sync your data submissions.
To find out more, watch the video below. To download the app, please click on the links a the top of the page for your preferred version.
Copyright © All Rights Reserved. Designed by Pratt Institute
Software development by AppArmor Mobile.