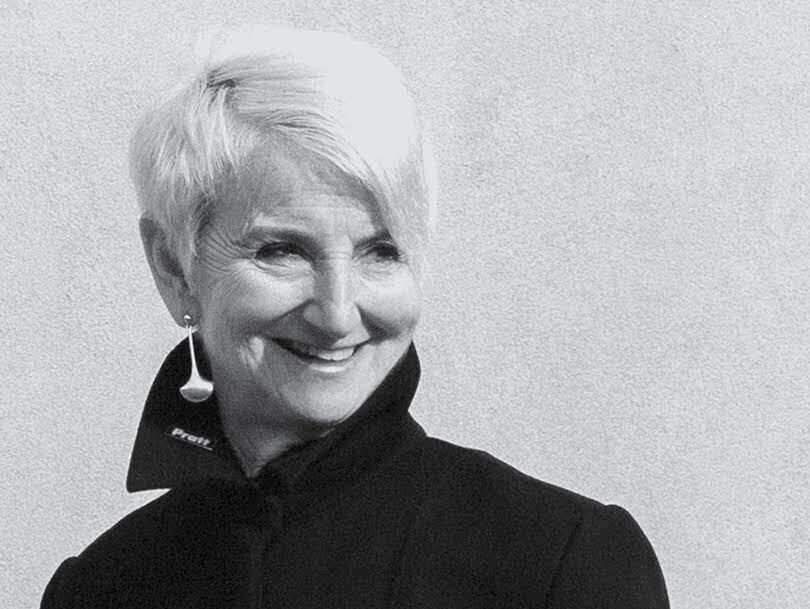 About Frances Bronet
Frances Bronet became Pratt Institute's 12th president on January 2, 2018. Before coming to Pratt, Bronet, a distinguished educator and leader at the forefront of interdisciplinary learning, served as senior vice president and provost at Illinois Institute of Technology (IIT) in Chicago. Previously, she served as acting provost at the University of Oregon; before that she was the dean of the School of Architecture and Allied Arts (now the College of Design). Bronet began her academic career as a faculty member in the School of Architecture at Rensselaer Polytechnic Institute. She also held positions of associate dean of architecture, professor of architecture, and acting dean of the School. Bronet is past president of the Association of Collegiate Schools of Architecture (ACSA), as well as past chancellor for the ACSA College of Distinguished Professors. She is the co-founder of the ACSA Women's Leadership Council.
For more than two decades, Bronet has been developing and publishing work on multidisciplinary design curricula connecting architecture, engineering, science, technology and society (humanities and social sciences), dance, and fine and electronic arts. She has received extensive funding from the National Science Foundation (NSF), the National Endowment for the Arts (NEA), and the National Endowment for the Humanities/Fund for the Improvement of Postsecondary Education (NEH/FIPSE) for work on new pedagogical models using design for technical and/or interdisciplinary learning. Selected publications include: "Quilting Space: Alternative Models for Architectural and Construction Practice," in Research in Science and Technology Studies: Gender and Work; "Space-in-the-Making," in Geographies of Dance; "Teaching the Design: Feminist Practice," with Linda Layne, anthropologist, in Feminist Technologies; and "Product Design and Innovation: The Evolution of an Interdisciplinary Design Curriculum," in International Journal for Engineering Education (with Gary Gabriele, et al).
Bronet installed the NEA-funded performance "Don't Leave Me" with acclaimed choreographer Alito Alessi, his award-winning mixed-abilities company DanceAbility, University of Oregon faculty and dancers, and renowned Knight Professor and electronic musician Jeff Stolet—in a set of choreographed action installations examining the relationship between space and movement for the National Building Museum in Washington, DC. Before that, Bronet's series of funded interactive full-scale architecture, construction, and dance performance/installations ("Beating a Path" and "SpillOut") with the Ellen Sinopoli Dance Company received critical acclaim. Her first-year design studios have collaborated with Doug Varone, Terry Creach, Emmy Award-winner Branda Miller, the Berkshire Ballet, MacArthur recipient Elizabeth Streb, and the Sandra Burton Dance Company for these "Design in Movement" projects.
Bronet has been named a DesignIntelligence Most Admired Educator (twice) and an Association of Collegiate Schools of Architecture (ACSA) Distinguished Professor, and is past chancellor for the ACSA College of Distinguished Professors. She is a recipient of the Carnegie Foundation for the Advancement of Teaching New York Professor of the Year and the William H. Wiley Distinguished Professor Award for excellence in teaching, research, service, and contributions to the university and community. She is the co-founder of the ACSA Women's Leadership Council and continues to mentor and lecture on women in leadership nationally. She is one of the only presidents of a college who is an architect and before that, the only architecture provost of a Carnegie classified research institution.
Since joining Pratt, Bronet has earned many notable accolades, including being named to PoliticsNY "2022 Power Players in Education," City & State "2018 Brooklyn Power 50," "2019 Brooklyn Power 100," "2019 New York Women's Power 100," and "2020 New York Women's Power 100" lists, and was honored with Beverly Willis Architecture Foundation's Oculus Award (2019) for academic leadership supporting scholarship on women in architecture and engineering. She has been profiled in Design Milk, The Architect's Newspaper, Interior Design, Madame Architect, and authored an op-ed in Crain's New York Business, and co-authored an opinion piece in Gotham Gazette. Bronet has been interviewed on public radio's The Brian Lehrer Show, the Peabody Award-winning Studio 360 with Kurt Andersen, Person Place Thing with Randy Cohen, and Joanne Wilson's Gotham Gal podcast, and is asked to present in international and national fora. She has served as a juror for the international CODAawards.
Underlining her commitment to bolstering New York City's talent and workforce development to ensure an inclusive economic recovery is Bronet's appointment to the Future of Workers Task Force by New York City Mayor Eric Adams. Bronet is also a member of the Consortium for Sustainable Urbanization advisory board, Executive Board of the Association of Independent Colleges of Art and Design (AICAD), and co-chair of the Myrtle Avenue Business Improvement District.
As a thought leader, Bronet has been an invited speaker/panelist/contributor at City & State New York's 2019 Education Summit, the UN Consortium for Sustainable Urbanization, IDC Foundation Panel on Innovation at the Intersection of Building Design and Construction (2019), Municipal Art Society, the Beverly Willis Foundation, the Society for College and University Planners (SCUP), and the Association for a Better New York Young Professionals (2019).
Bronet holds architecture and engineering professional degrees from McGill University; she received her graduate degree from Columbia University. She was licensed by the Quebec Ordre des Architectes, and has practiced in multiple award-winning offices in New York and Canada, including her own in Montreal.