Unraveling an Artist's Creative Process through Scientific Analysis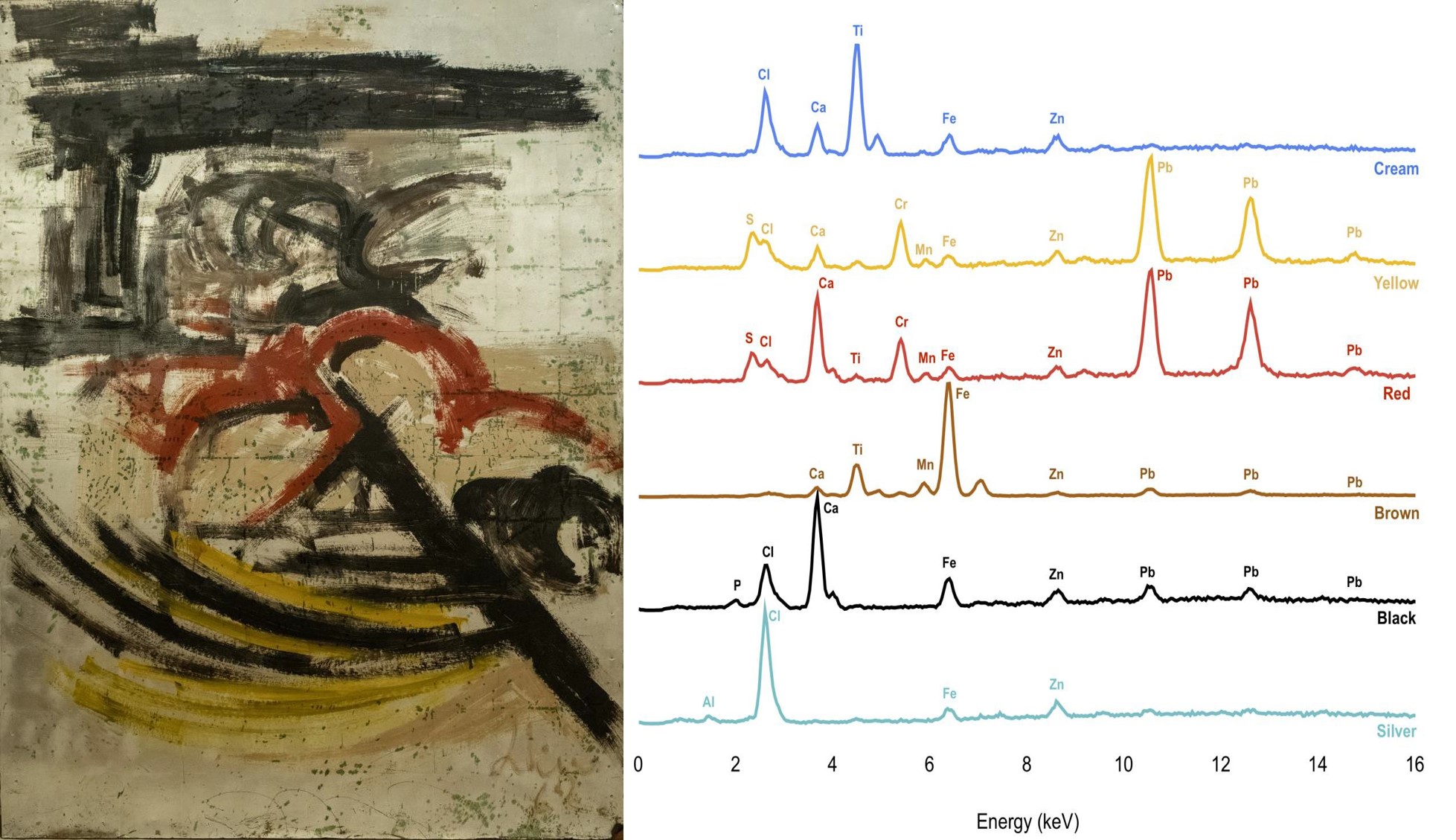 Eleonora Del Federico, edelfede@pratt.edu
This is a collaboration with Dr. Renato Miracco, former cultural attaché to the Italian Embassy, Alissa Yong, and Alexej Jerschow, NYU.
---
This work involves a scientific study of the materials used by Licio Isolani between 1957 and 1969. Isolani belonged to a generation of artists whose quest was to explore new materials with the ultimate goal of developing a new "alphabet" for themselves and for future generations.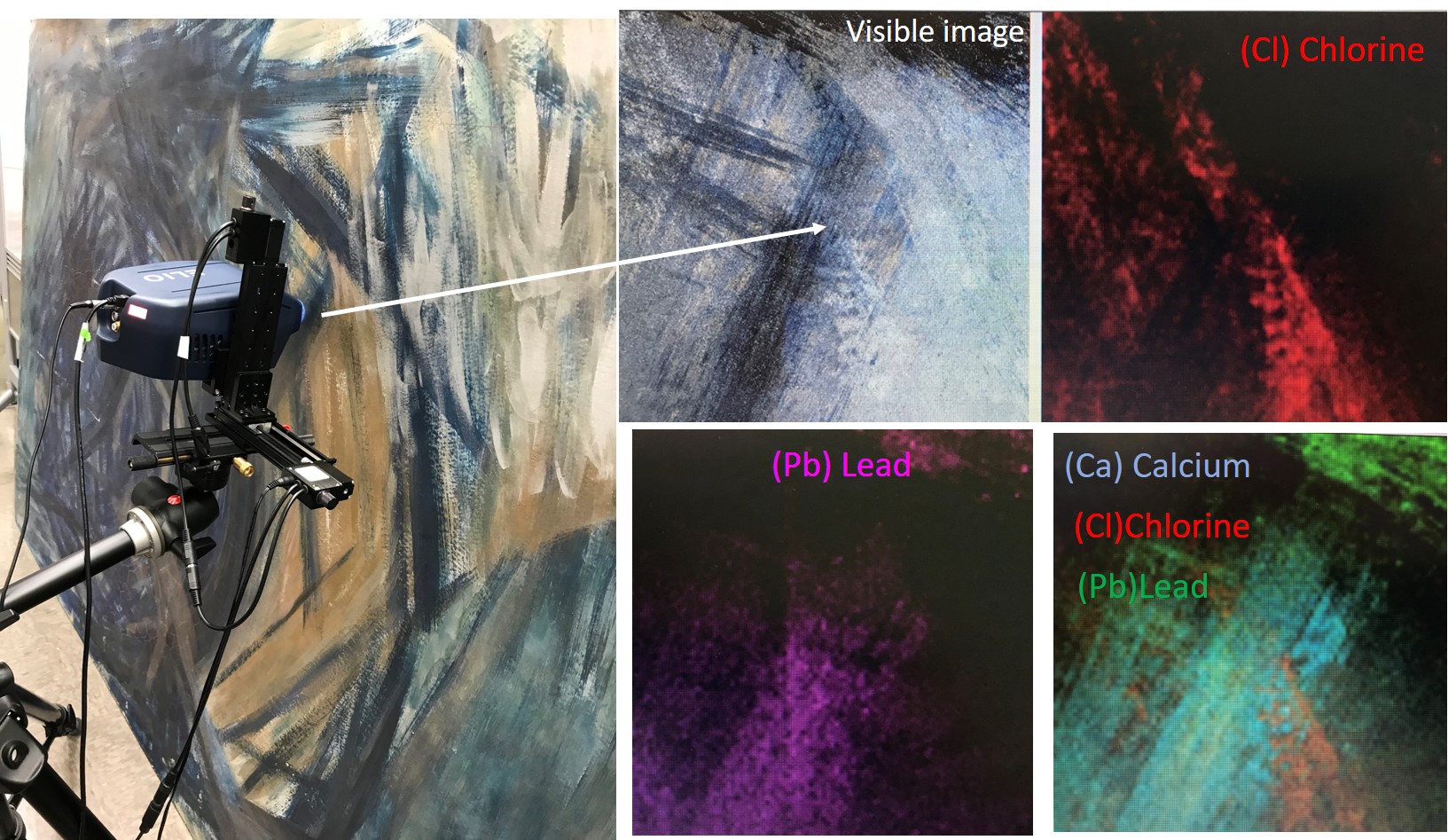 Microscopy and X-Ray Fluorescence (XRF) studies, revealed Isolani's introduction of ground metals such as copper, aluminum, zinc, tin, lead, and gold in his paintings. The studies show that the artist took advantage of the optical properties of the painting surfaces by varying the particle size of the metals he ground, which allowed him to create areas of varying transparency and opacity.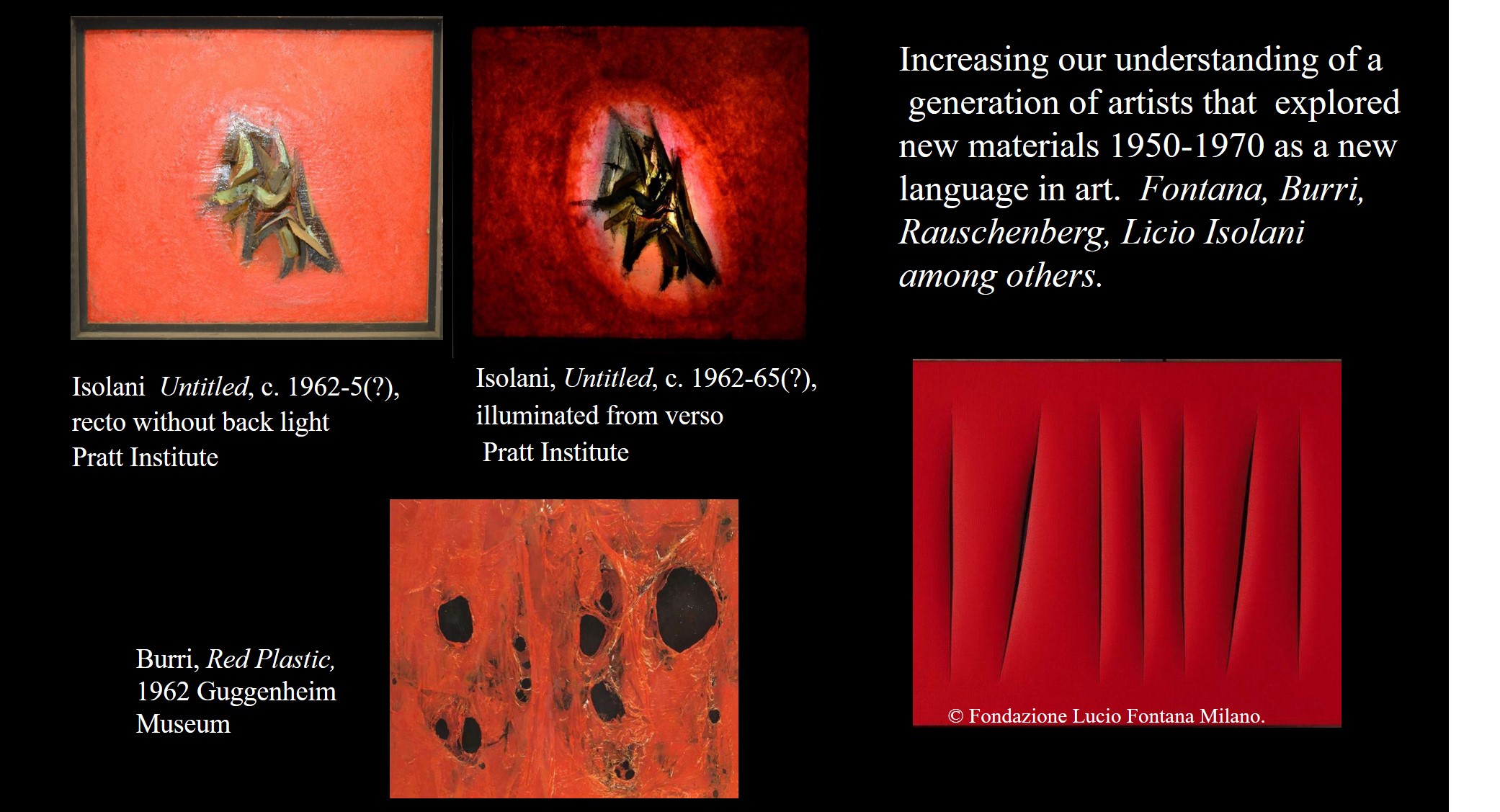 In addition, Fourier Transformed Infra-Red (FTIR) analysis showed mixtures of house and anticorrosive paint on aluminum gilded surfaces, juxtaposing the use of traditional renaissance pigments such as red lead, lead white, and ultramarine blue.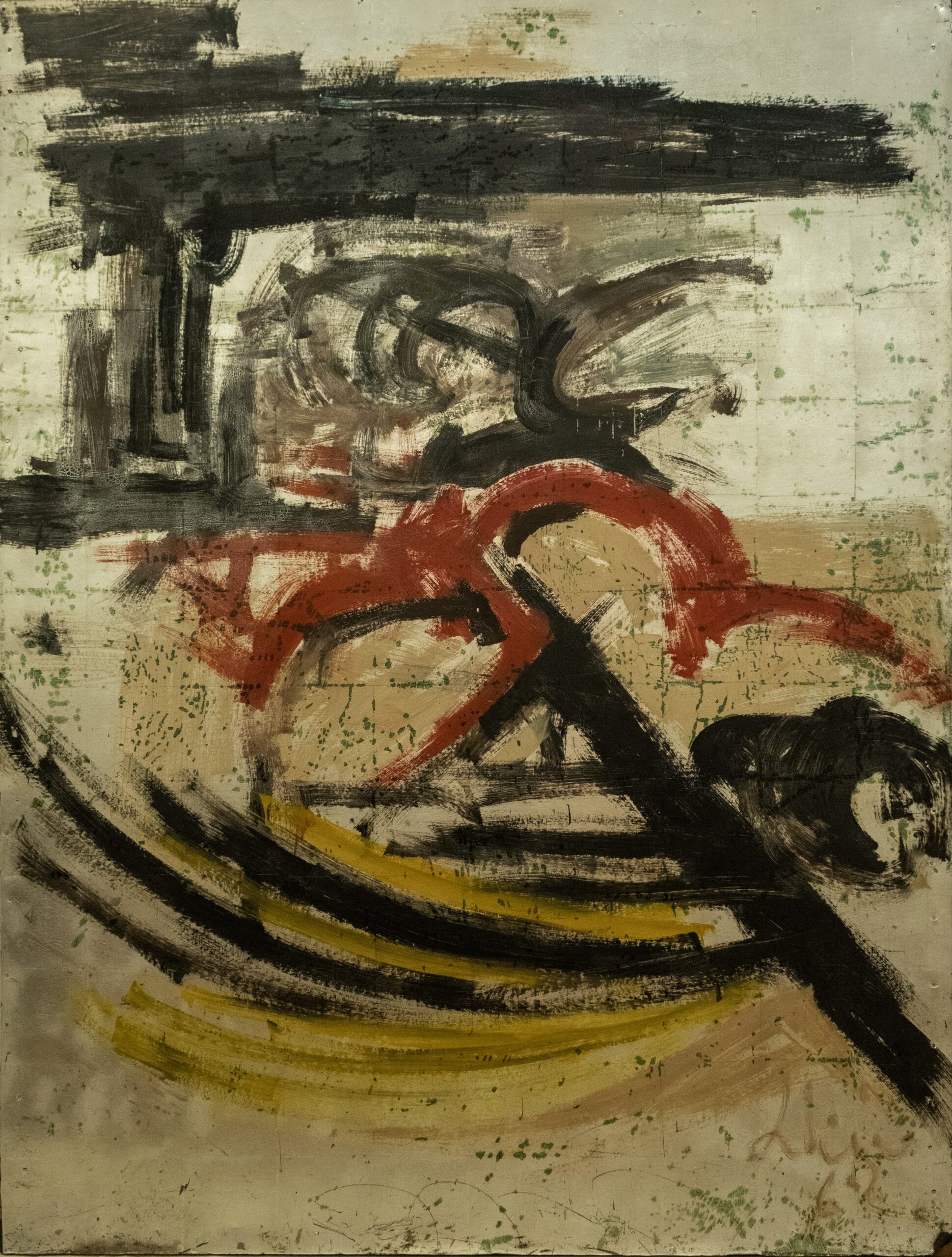 In the early '60s Isolani introduced colored fiberglass polyester resin as a material in his sculptures. Here he too explores light and its interaction with materials but by using high refractive index pigments such as lead red and lead chromate to create areas of opacity and modern synthetic dyes to create translucencies.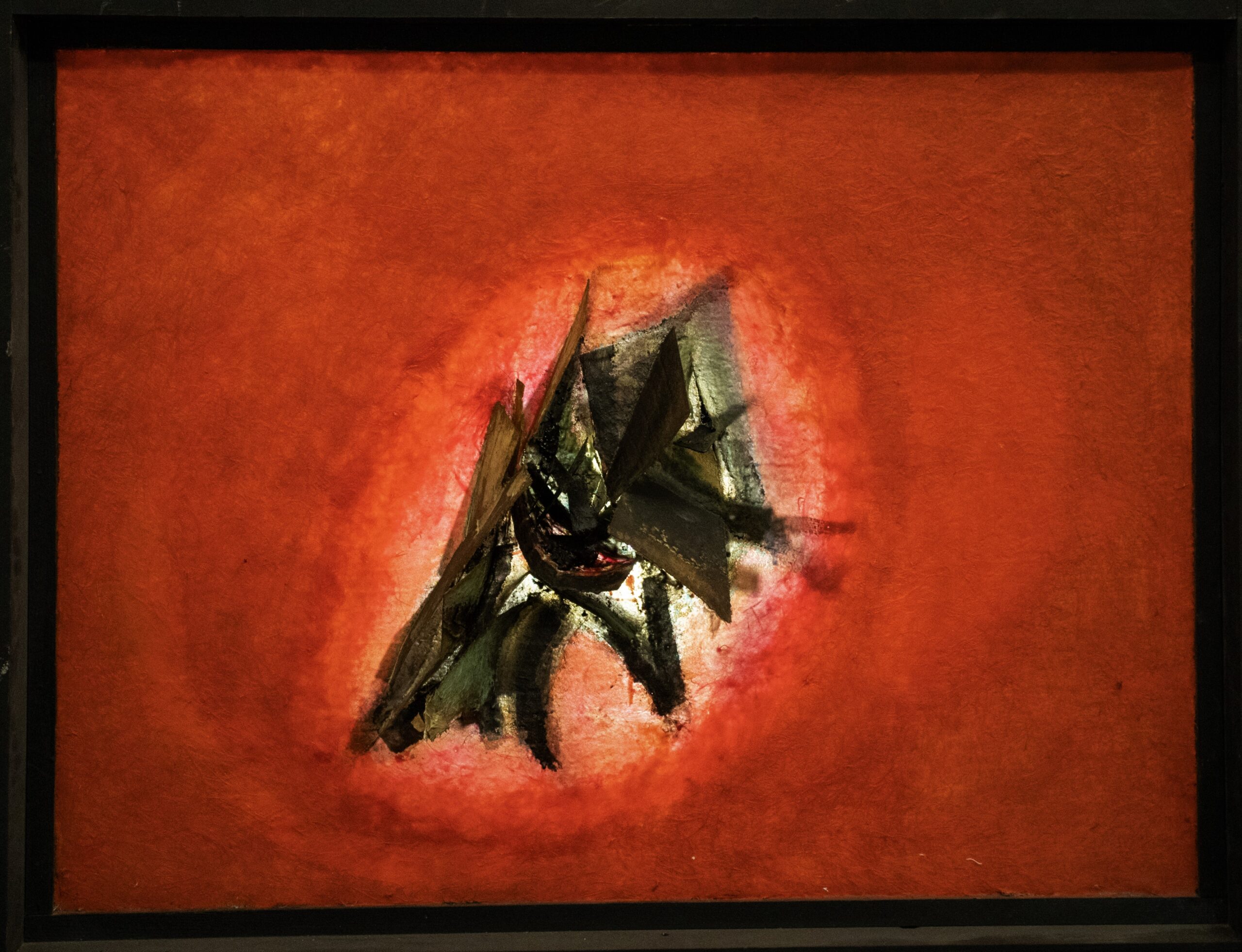 This study adds to our understanding of Isolani's creative process through the materials he used, in turn increasing our knowledge of this generation of artists and the type of materials that were explored.