Universal Tonality: The Life and Music of William Parker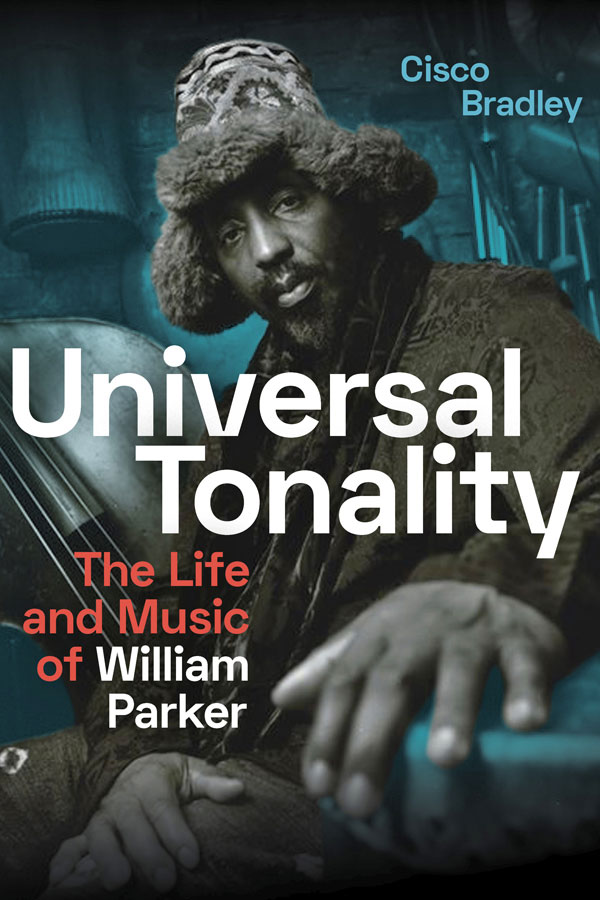 Francis 'Cisco' Bradley
School of Liberal Arts and Sciences, Social Science and Cultural Studies
---
This year, Duke University Press published Universal Tonality, the culmination of Cisco's research and interviews with the famed musician, William Parker. Summarized by the publisher below, you can also get more information on the book by visiting: https://www.dukeupress.edu/universal-tonality
Since ascending onto the world stage in the 1990s as one of the premier bassists and composers of his generation, William Parker has perpetually toured around the world and released over forty albums as a leader. He is one of the most influential jazz artists alive today.
In Universal Tonality historian and critic Cisco Bradley tells the story of Parker's life and music. Drawing on interviews with Parker and his collaborators, Bradley traces Parker's ancestral roots in West Africa via the Carolinas to his childhood in the South Bronx, and illustrates his rise from the 1970s jazz lofts and extended work with pianist Cecil Taylor to the present day.
He outlines how Parker's early influences—Ornette Coleman, John Coltrane, Albert Ayler, and writers of the Black Arts Movement—grounded Parker's aesthetic and musical practice in a commitment to community and the struggle for justice and freedom. Throughout the work, Bradley foregrounds Parker's understanding of music, the role of the artist, and the relationship between art, politics, and social transformation.