The Search for Egyptian Blue
Eleonora Del Federico
Katelin Fallon, MS HAD '13
Adelaide Steinfeld, BFA HAD '20
Yesenia Valle Mora, BFA HAD '20
Sze Nga Wong, BID '20
Dr. Paolo Tomassini University of Louvain
School of Liberal Arts and Sciences, Mathematics and Science
---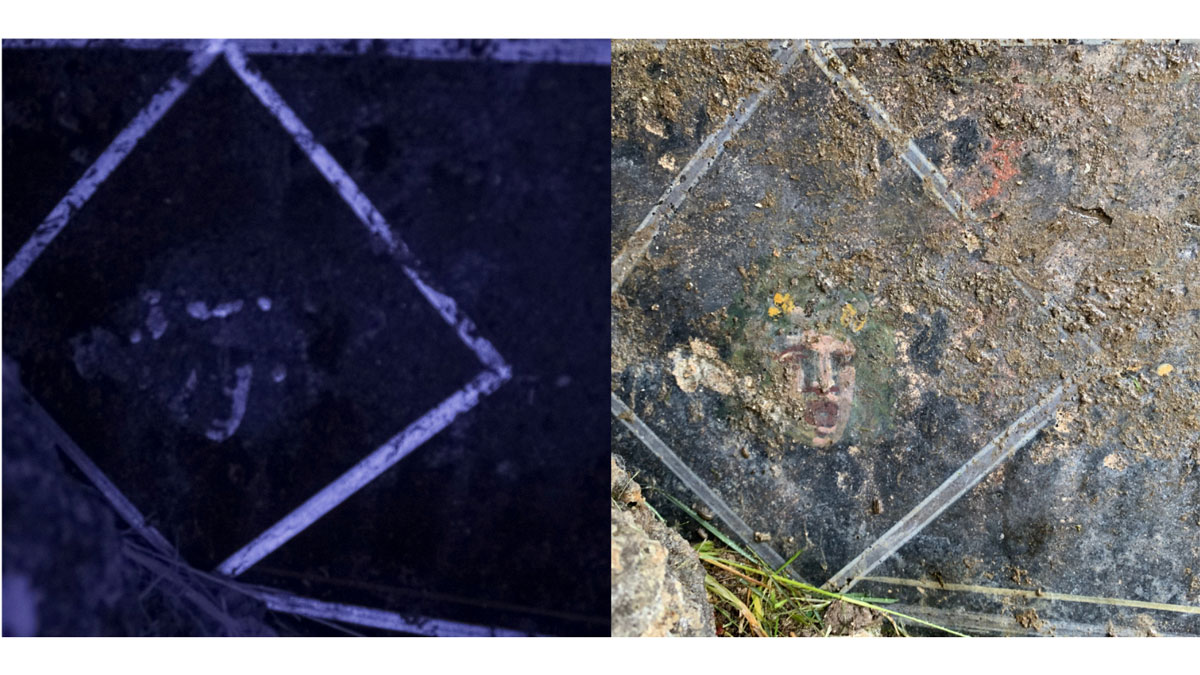 Egyptian Blue is the oldest synthetic blue pigment first prepared by the ancient Egyptians around 2800 BCE. Its use became widespread as the main blue in ancient Mediterranean art but mysteriously disappeared during the 3rd century CE.
The questions of exactly how and when Egyptian blue vanished are still unanswered, and they are the motivation of this research.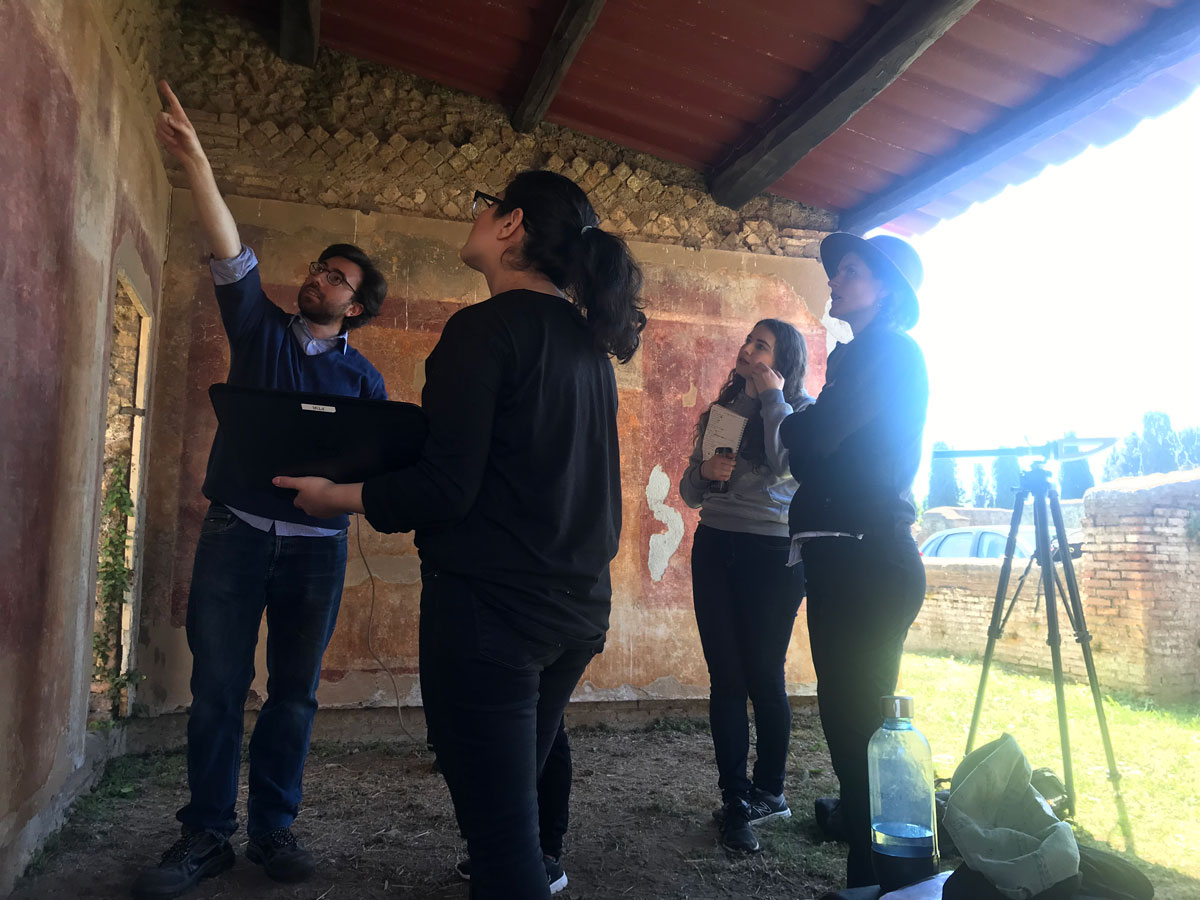 Our quest takes us to perform pigment analysis of wall paintings of different time periods and styles at Ostia Antica, a matchless site for this investigation, as its history expands fourteen centuries from the 5th c. BCE to the 9th c. CE.