Sustainable Care in the Arts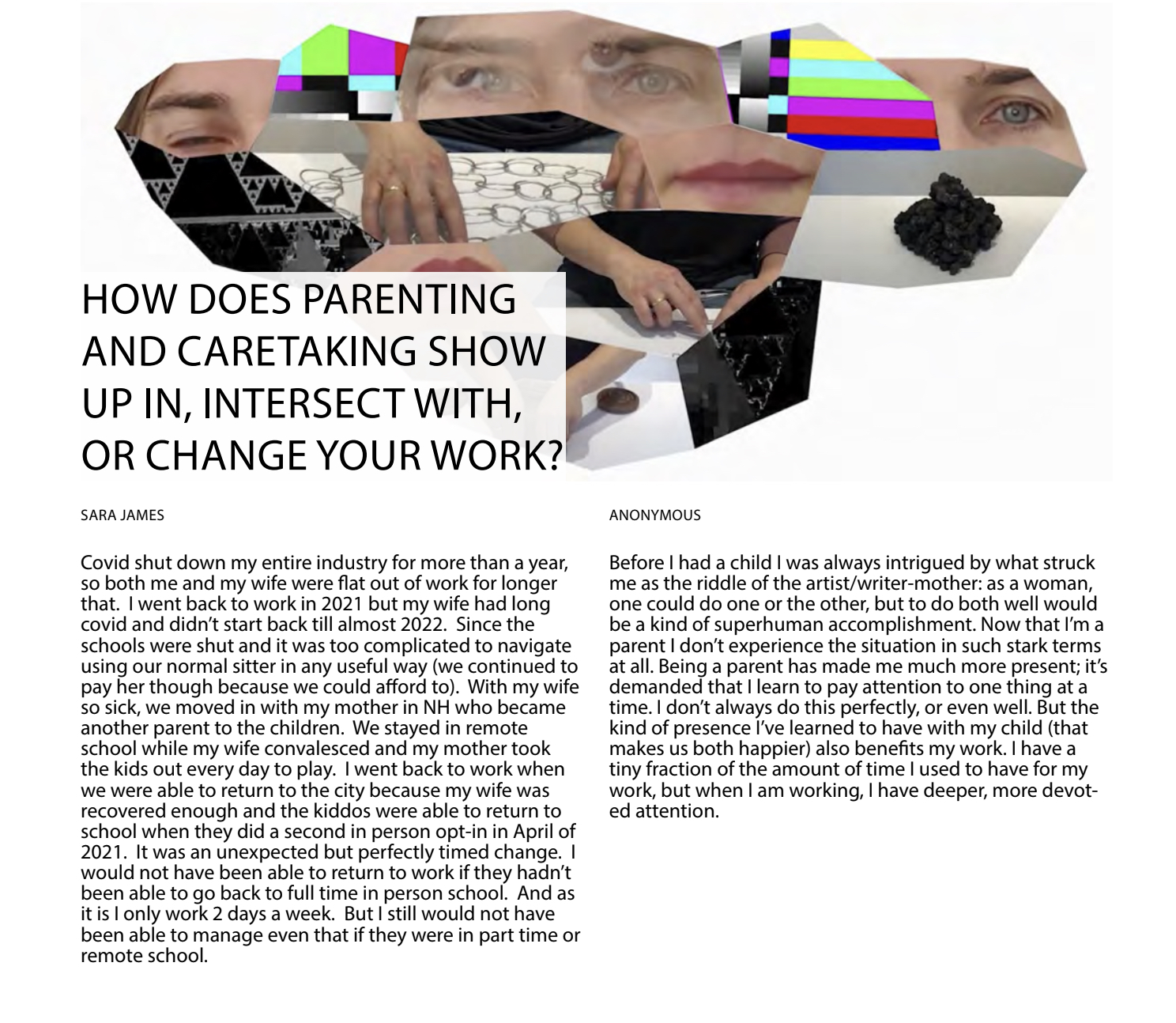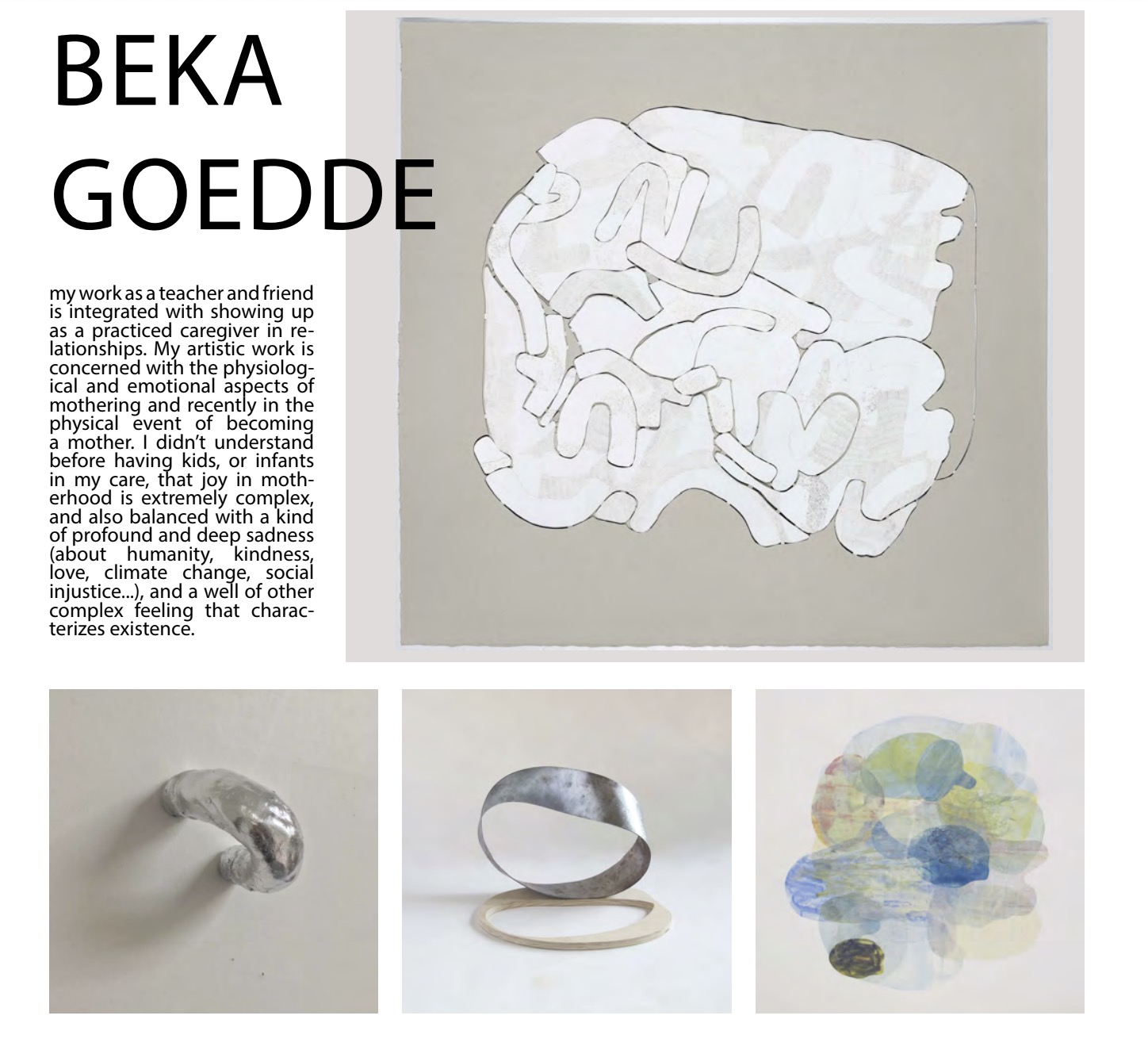 Angela Conant, aconant@pratt.edu
Fine Arts
---
Sustainable Care in the Arts will develop a support symposium for artist caregivers of all kinds and genders, which will culminate in a retreat and salon-style critique. This project is meant to expand the realm of caregiving and to foster a politics of care within a community of artists, for an equitable future for birthing people, parents, and caregivers.
Each of the five Artist Caregiver Forum meetings will center around the discussion of relevant texts, including bell hooks' "Revolutionary Parenting" from Feminist Theory: From Margin to Center; Audre Lorde's "The Master's Tools Will Never Dismantle the Master's House" in Sister Outsider: Essays and Speeches; and artist Johanna Hedva's article written from her experience with chronic endometriosis, "Sick Woman Theory."
The working group will generate a bibliography as well as original language around the intersections of gender equity, accessibility, and art practice, which will be posted online as a resource for the Pratt community and beyond. At the Research Open House, we will present these materials as well as workshops around original works by participants.
Please find the two screenshots of a publication layout that I produced for Hunter College from my research into Artist Parents. More than 20 artists were interviewed about their experience as artist parents.