Soundspace: The Space of Sound + The Sound of Space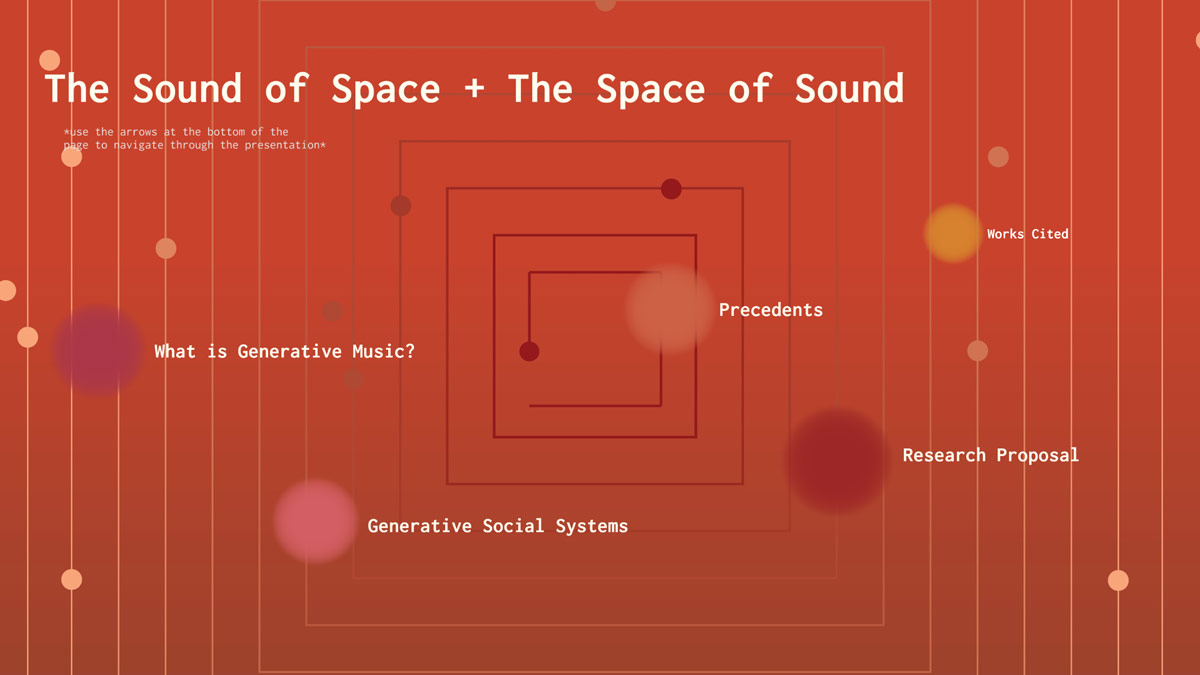 Jon Otis
Kaelee Helms
School of Design, Interior Design
---
The exploration of sound, interior space, and their relationship is primarily based on the fundamental components of each discipline that facilitate the composition of both. The components of these disciplines are closely connected and somewhat interchangeable. But all are necessary to create a whole relating to itself and to one another.
This research explores an innovative approach to investigate the relationship between space and sound. By observing site conditions, the environment, and culture, researchers will endeavor to investigate new spatial forms of expression and experience.
Emphasis will be placed on defining the relationship between the space of interior architecture and sound. The optimum solution will result in a new approach to design, working with a creative language informed by the exploration of the fundamentals that compose interior architecture and sound, both structurally and graphically.
View the interactive presentation on Prezi.
Read a transcript of the presentation.