James Nanasca, MArch '22 and Rohan Saklecha, MArch '22
Thomas Leeser
Catherine Wilmes
Sumer Matharu
School of Architecture, Graduate Architecture and Urban Design
---
Inspired by Lebbeus Woods' Sarajevo Reconstruction Project, this design re-imagines the idea of "Free Space," as new and flexible public spaces for the residents of the Farragut Housing Community.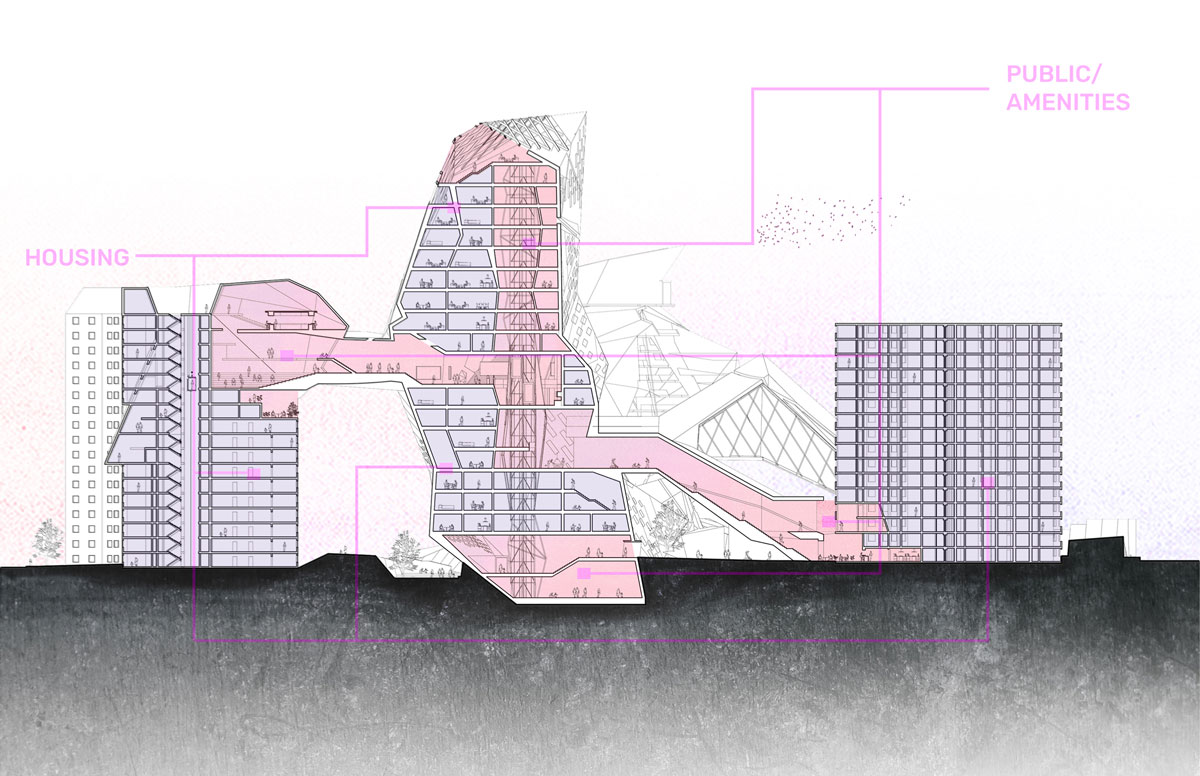 Our project aims at imbuing multi-scalar equitable interventions into the existing Farragut buildings to create new and dynamic spaces to accommodate public amenities for the residents.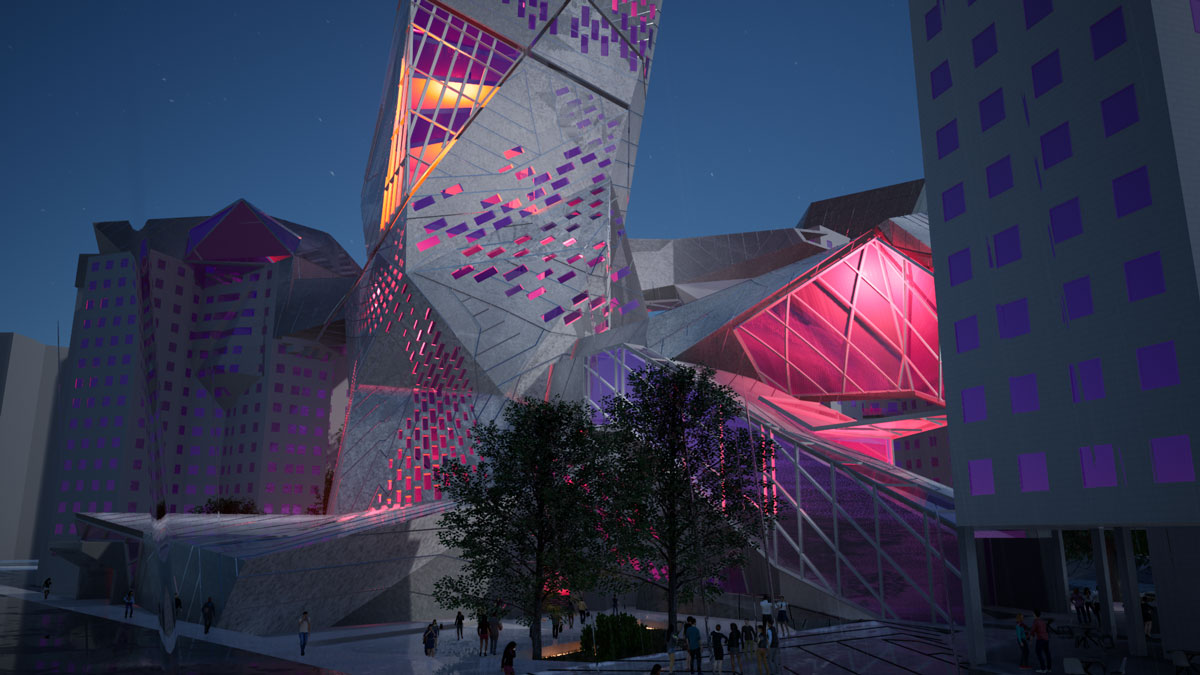 The apartment units affected through the interventions are relocated into the new housing tower on our site. The interventions are coupled to the housing tower, creating a network of amenities and ease of access.