Queer Community Resilience At Riis Beach: Reframing Planning to Prevent Displacement and Erasure of LGBTQ+ Spaces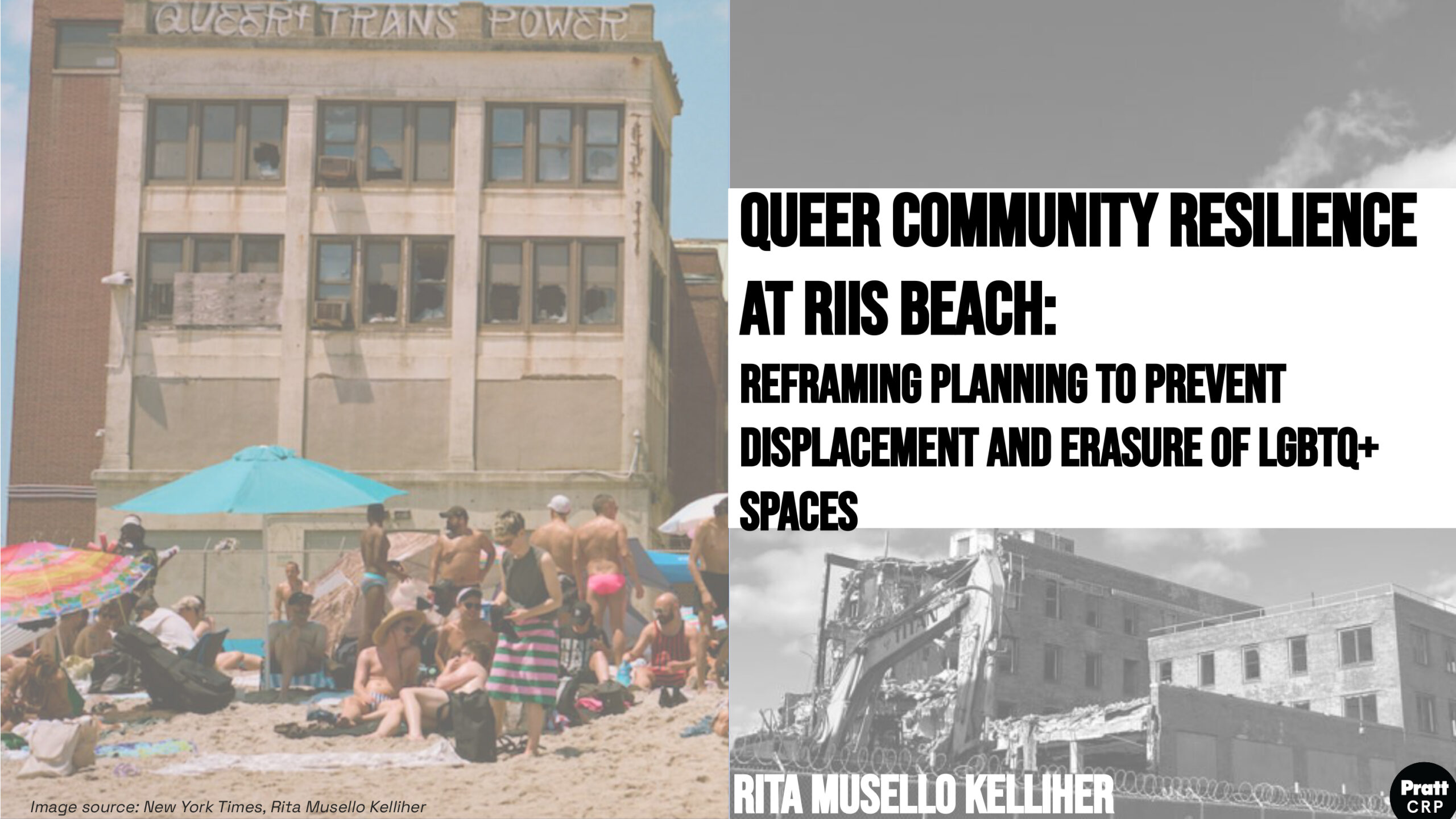 Queer public spaces in New York City, and globally, are disappearing or becoming gentrified. The planning process is used to displace LGBTQ+ communities through a heteronormative structure that seeks to impose its own definition of modernity and urban redevelopment. This challenge is twofold; it is the physical removal of diverse communities, but also, the destruction of culture and relationships. The assumptions and working practices of authorities determine how spaces are organized, accessed, and used, while choosing which stories are remembered. This ultimately shapes who is able to feel safe and included in urban spaces. LGBTQ+ people rely on public space to build community, but paradoxically, are also at a heightened risk of being subjected to violence and policing in public. Truly equitable planning practice has the ability and obligation to preserve spaces that have historically created a safe environment for LGBTQ+ identities to flourish, while creating conditions that will continue to support queer and trans community members.
As an iconic queer space in New York City, Riis Beach at Bay 1 has offered safety, community and joy for over seventy years. The public and freely accessible nature of the beach has fostered an environment inclusive to all LGBTQ+ identities. The planned demolition of the Neponsit Hospital leaves the beachgoers vulnerable to displacement if the forthcoming redevelopment is not intentionally planned for the community's needs.
The goal of this research is to utilize the Social Justice and Public Space Framework (Low, 2023), through a queer lens, to develop a set of recommendations for the future of Riis Beach at Bay 1. This includes highlighting the cultural history of the space and developing a path forward for LGBTQ+ stewardship. The framework offers a more equitable approach to designing, planning, and evaluating potential uses of the former Neponsit Hospital site.