Pulsating Gardens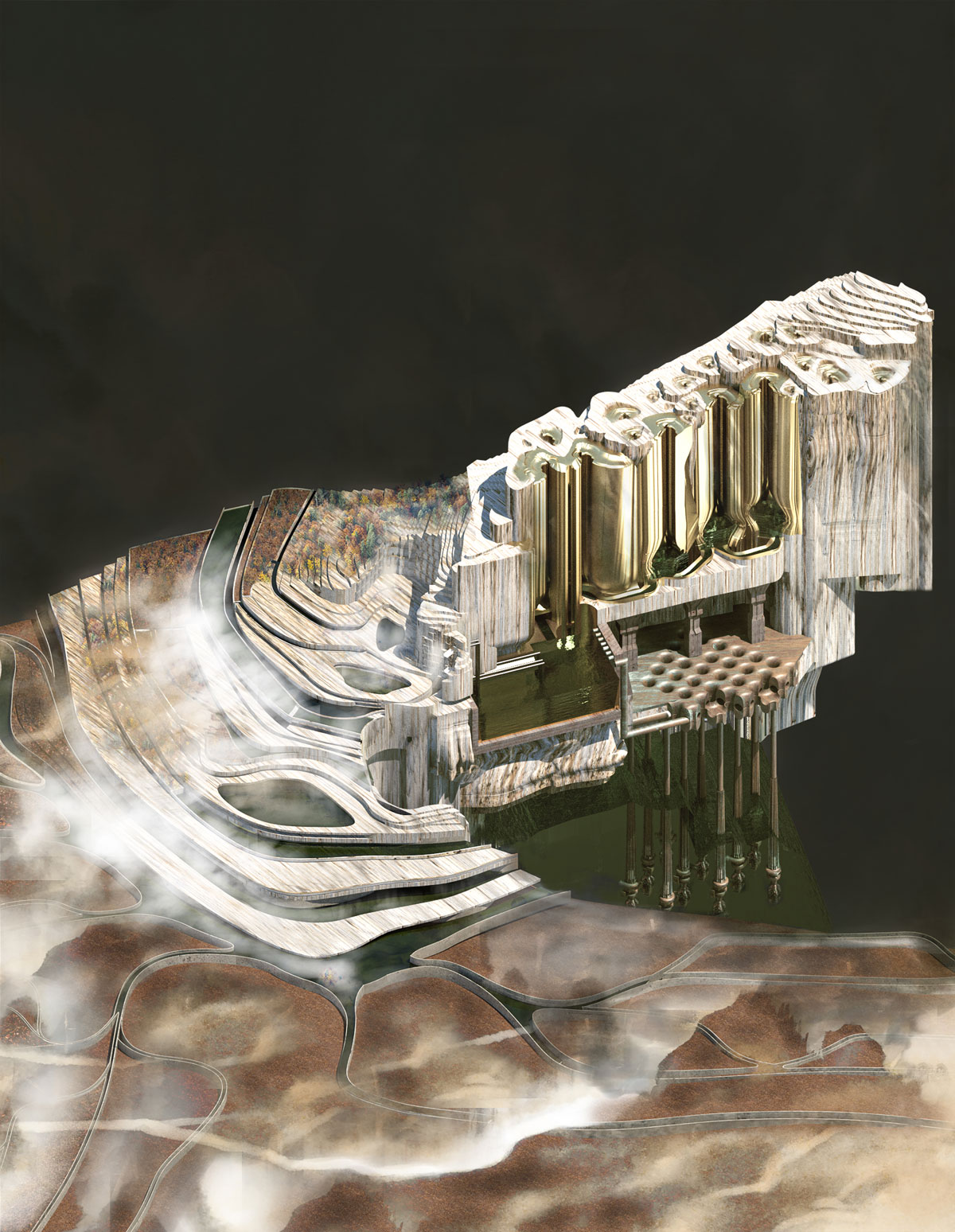 Niyousha Zaribaf, MArch '21; Runxue Guo, MArch '21; and Zhuojun Yun, MArch '21
Angela Huang
Ferda Kolatan
School of Architecture, Graduate Architecture and Urban Design
---
Aggressive mining is happening today worldwide, resulting in a changed landscape. The quarry brings new texture to the earth, but the process pollutes the water.
The Pulsating Gardens use the Daoism philosophy of Chinese painting to hybridize mining space and the existing conditions of Shandong Mining Park in Zibo, China, in order to show a potential harmony between human activities and nature.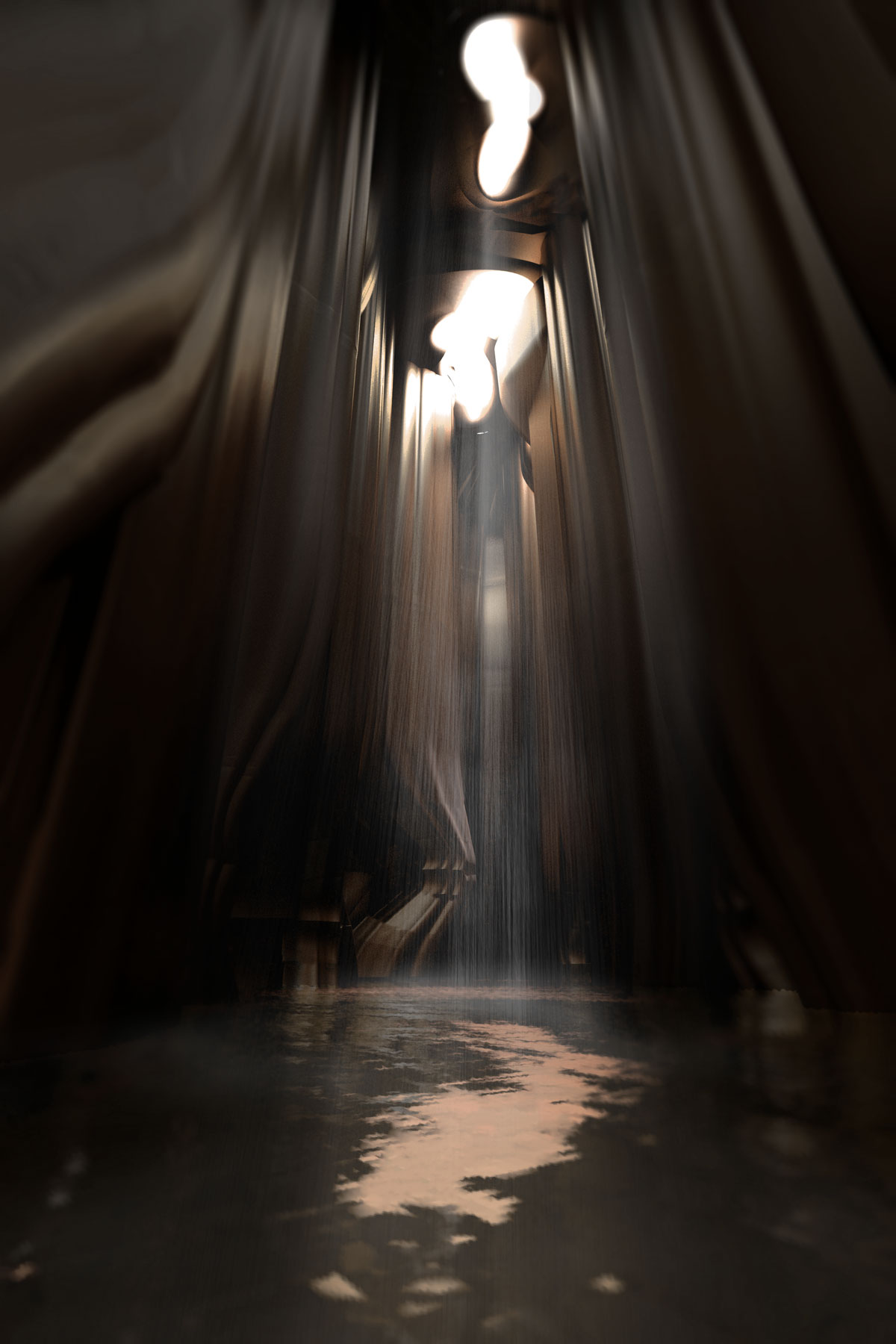 Daoism investigates "Wu wei" as the correct way to go about a moral life, meaning no violent action to intervene in a situation. The main characters of Chinese paintings are mountains and water. Daoism points to the idea that humans should live like water.
By applying the ancient philosophy to this altered landscape, the garden turns the carved out mountain into a healing machine. Water acts as an agent in the Pulsating Gardens; it collects the rainwater from the top shafts and excavates the underground water in the pool. These gardens transport this water to irrigate the surrounding farmland. We let the water flow from the mountain to the farm, showing hardness and softness. Through shafts, waterfalls, pools, and canals, we create a harmonious atmosphere and show the mysterial, edgeless, floating, and imaginary language in Chinese painting.