Pratt Center for Community Development: Made in NYC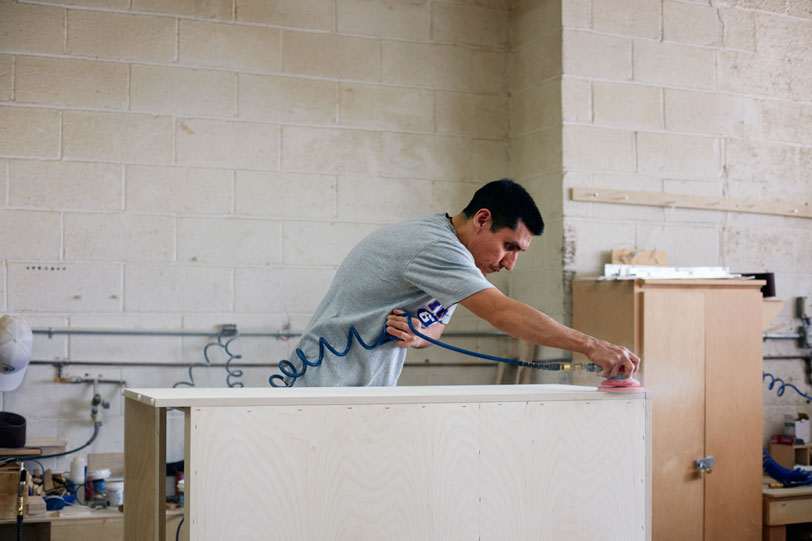 Adam Friedman, Executive Director
Joanna Reynolds, Manager of Program and Partnership Development, Made In NYC
Mariah Chinchilla, Membership Engagement and Development, Made in NYC
Provost Center
---
An initiative of the Pratt Center for Community Development, Made in NYC supports NYC's diverse community of manufacturers by providing resources companies and entrepreneurs need to create jobs, foster entrepreneurial innovation, catalyze local markets, tap into local suppliers and contractors, and cultivate new markets and consumers. This is achieved by leveraging Pratt Institute's unparalleled expertise in communications design to offer companies expert guidance – through workshops, trainings, and other opportunities – in marketing, branding, digital strategy, and product innovation.

Made In NYC believes that the manufacturing sector is a critical pillar in equitable urban economic development, and that manufacturers are essential in the creation of quality jobs, growing local entrepreneurship, and restoring local production ecosystems. These strengths in turn help preserve communities and provide opportunities to people of all income levels, especially residents from low-income backgrounds or with lower levels of educational attainment. Supporting the entrepreneurs that sustain local production is vital to nurturing NYC's vitality and resiliency.

Take a look at this selection of Made In NYC member businesses as they each discuss their path to starting and growing a manufacturing business, their strategies for giving back to NYC communities, and how their commitment to production within the five boroughs gives their products a competitive edge.
Body Vanity:
Lulah Bags:
IN.SEK Design:
Bennett's Deli & Sandwich Co.: