Pigeon – Wearable Tech for Travel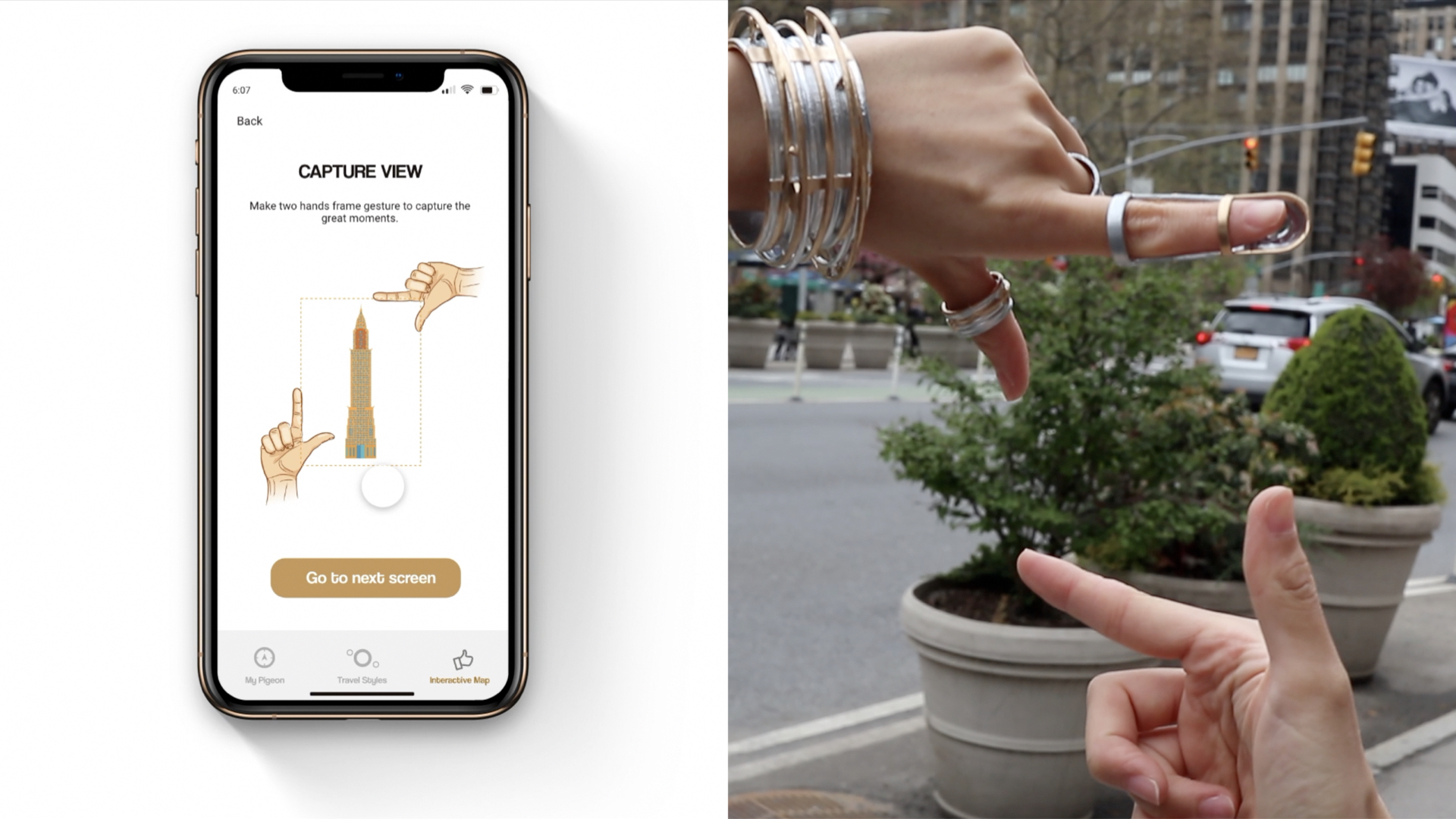 According to the student's capstone research of the US tourism industry, Millennials tend to travel more than other generations. With that, travel and technology go hand in hand, and Millennials have played a key role in this trend. They have a strong interest in both travel and technology. While current tech has already greatly improved the travel experience, Millennials have higher expectations when it comes to travel convenience.
To meet these expectations, the student developed a project called "Pigeon." It is a jewelry-based wearable smart device designed to give travelers a more convenient travel experience. The device includes various integrated features such as a video camera, GPS, voice control, gesture recognition, audio instruction, and a language processor, which are managed through a combination of haptic inputs and outputs and a mobile app.