Mimon – Interlocking furniture system for classrooms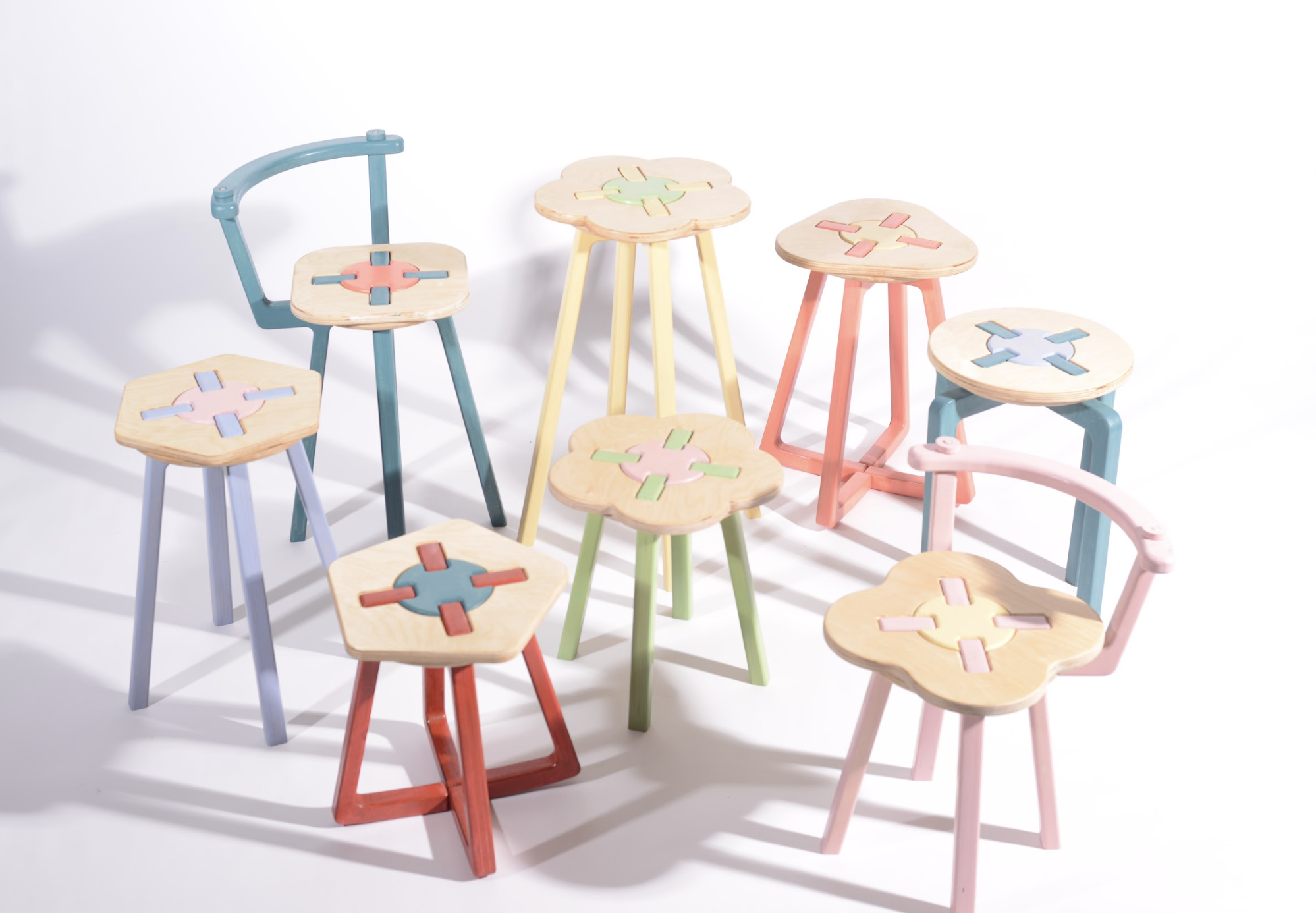 How might we change classroom furniture to be more inclusive and flexible?
Mimon is a flexible seating collection that accompanies a variety of sizes, shapes and colors that better represent the diverse base / needs of American students. You can customize its height, color, and design easily just by replacing each component.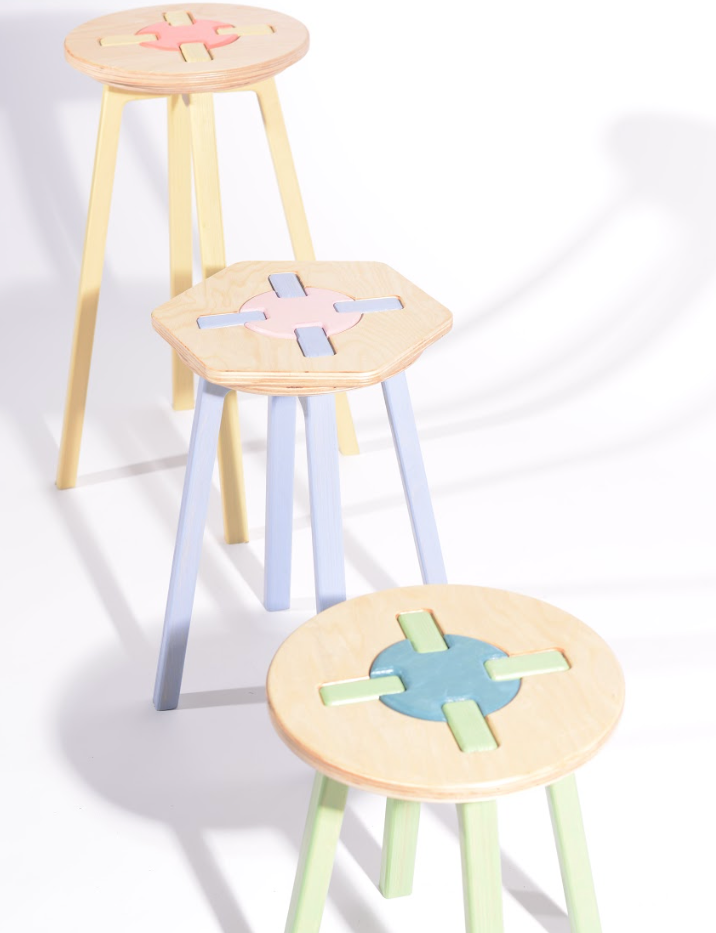 mimon seatings has a brilliant interlocking system that does not use any screws, glues, or a special power tool for an easy self assembly. Each seating component interlocks together with the precisely calculated, formed, notches and cap. It also is flat packable.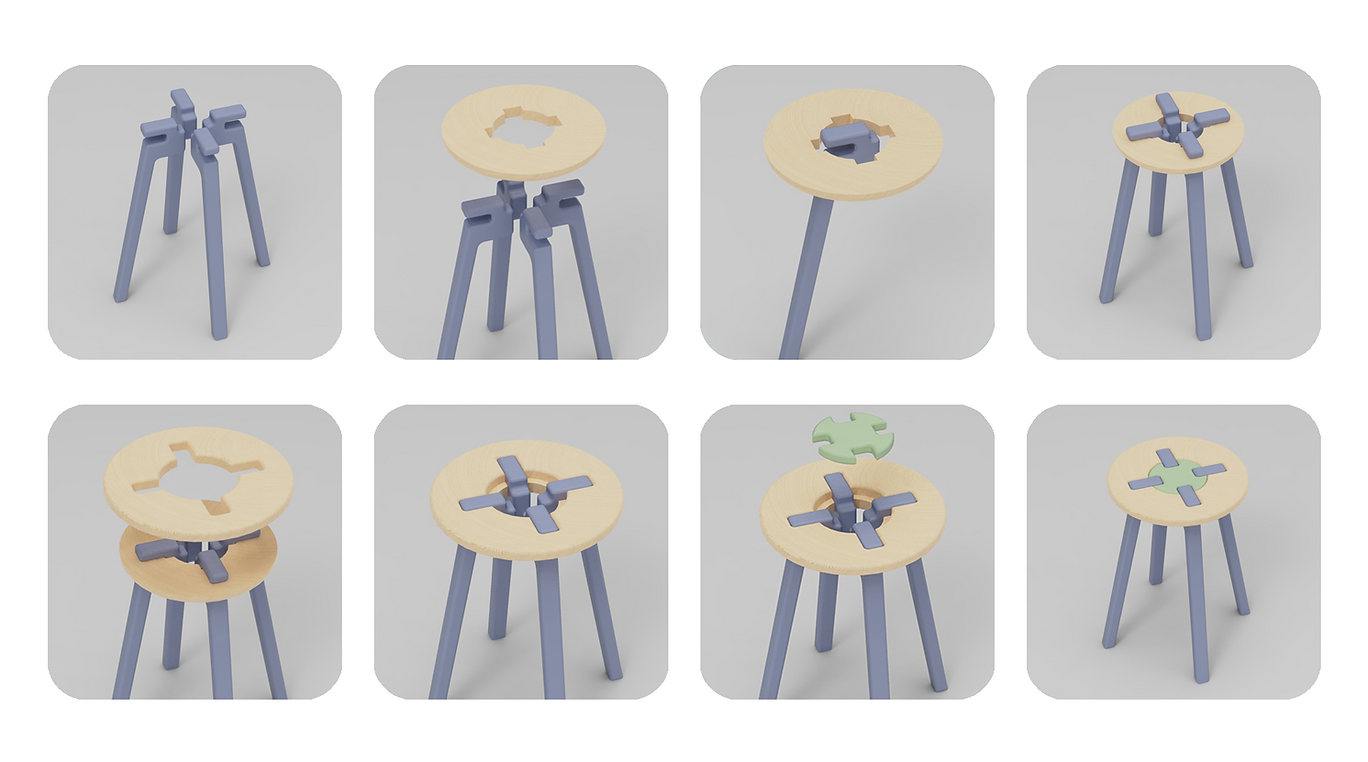 mimon seatings are all made out of one same material, a sheet plywood, which is known for its durability which is perfect for a classroom use. Thanks to its brilliant interlocking mechanism, if there is any broken parts, you don't have to replace everything, you only have to replace the broken parts, no matter if it's a leg, two legs or even a seating components.