Maywell – A user-friendly self-injection experience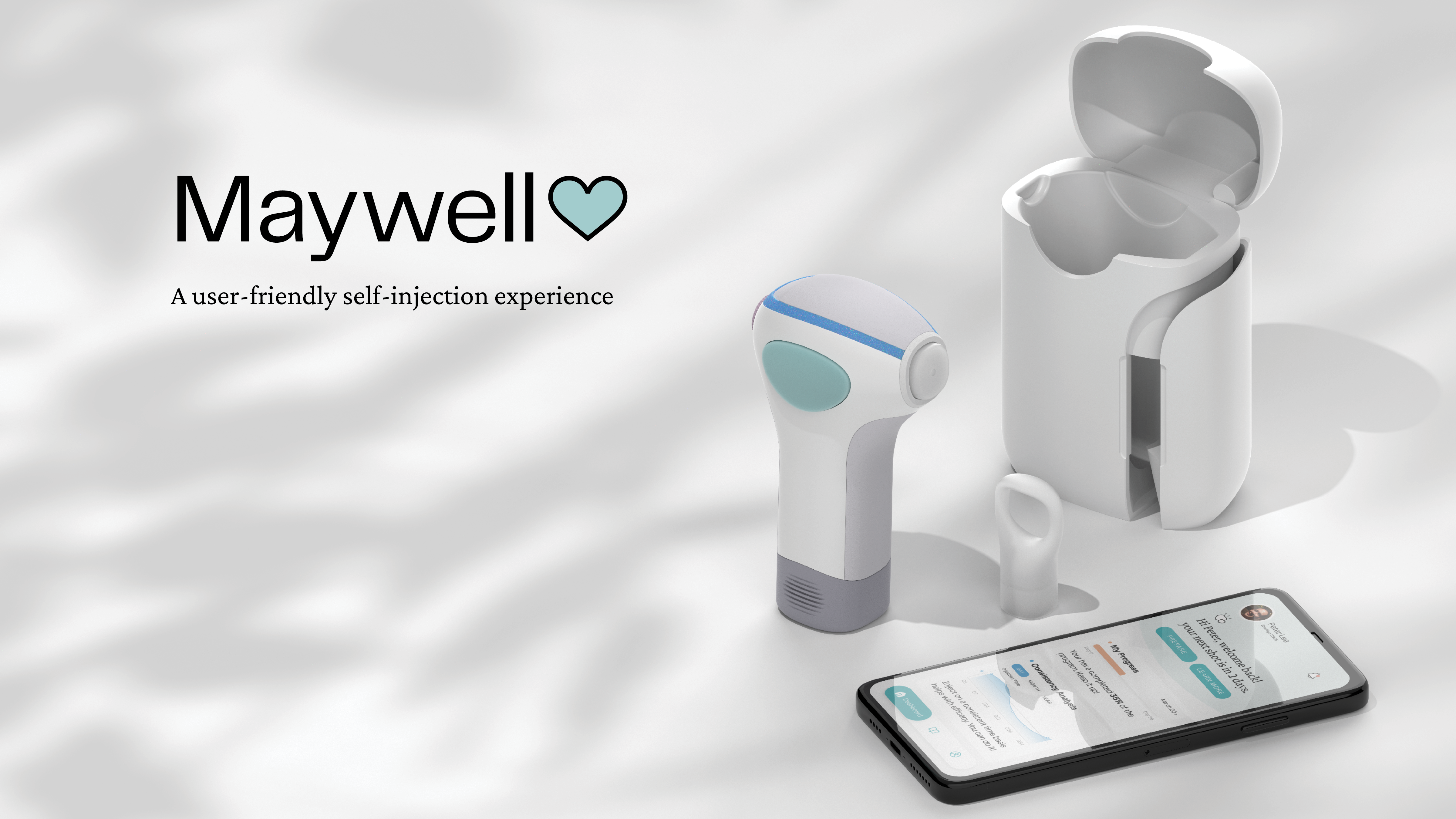 How could we create a user-friendly self-injection experience?
Self-injection is a valuable treatment method for patients who suffer from chronic diseases. However, self-injection isn't user-friendly. A poor self-injection experience could reduce patient adherence and cause worse treatment outcomes. Users often feel fear, anxiety, and lack of confidence during the early phase of the treatment. Maywell is a self-injection experience that consists of an approachable injector, an easy-to-use needle cartridge, a compact carrying case, and a mobile app. It is designed to help patients who need self-injections to easily adopt it as a self-care routine.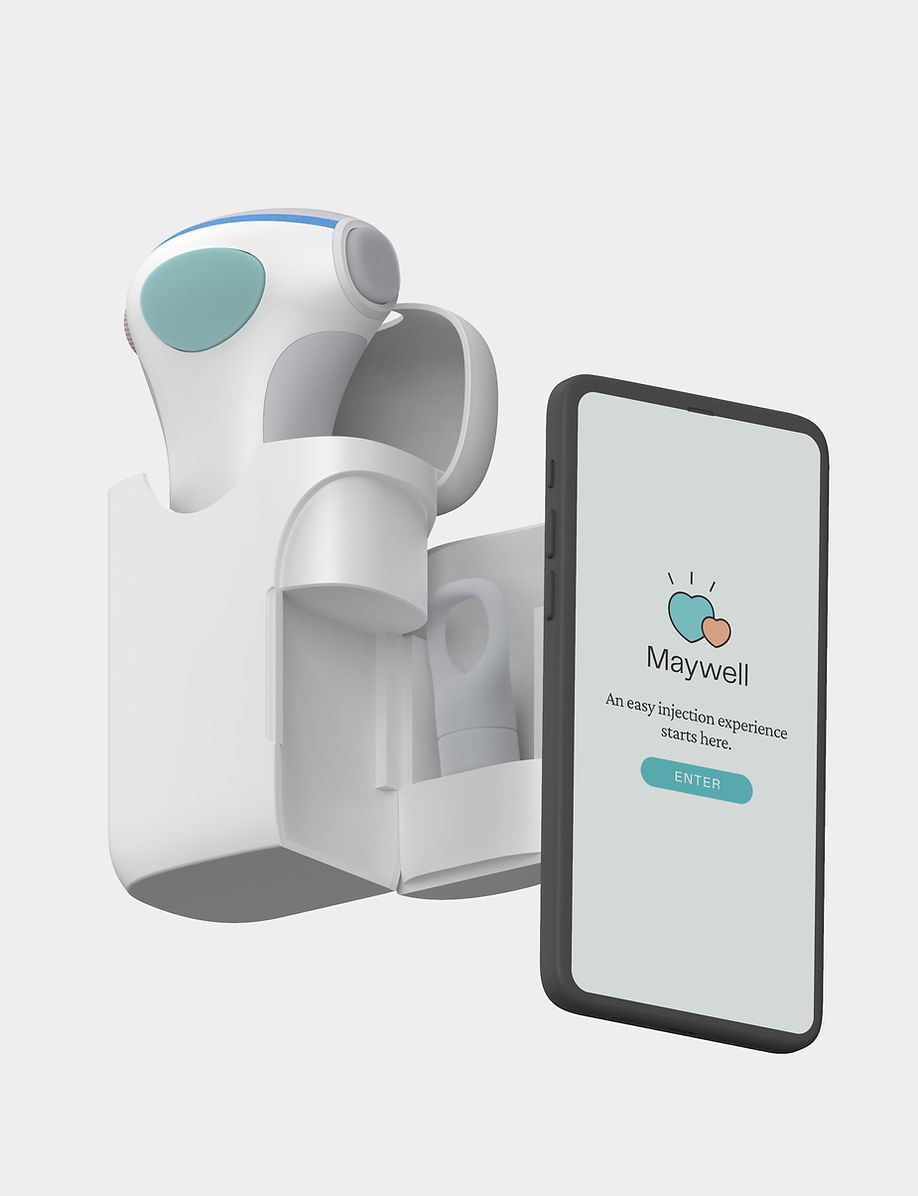 The reusable injector has a shape inspired by massagers. Users can change the injection needles with the needle cartridge as unlocking a door with a key. The case is designed to protect the injector and help users organize extra supplies.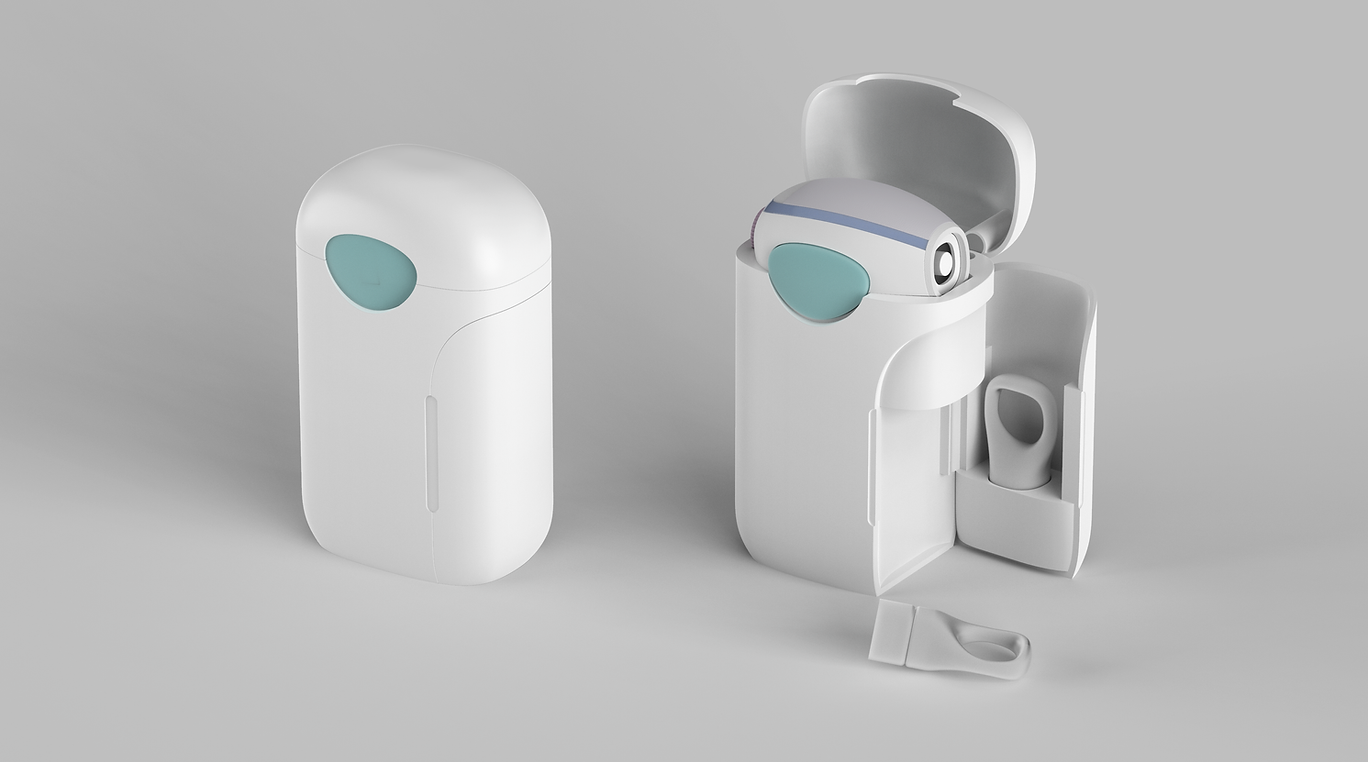 The mobile app is designed to help patients plan their injections, log and track their treatment, learn the injection steps and knowledge, and communicate with healthcare professionals and people who has similar experiences. The app is designed for users to have a communicative experience through the whole treatment.