Mancala on the Concrete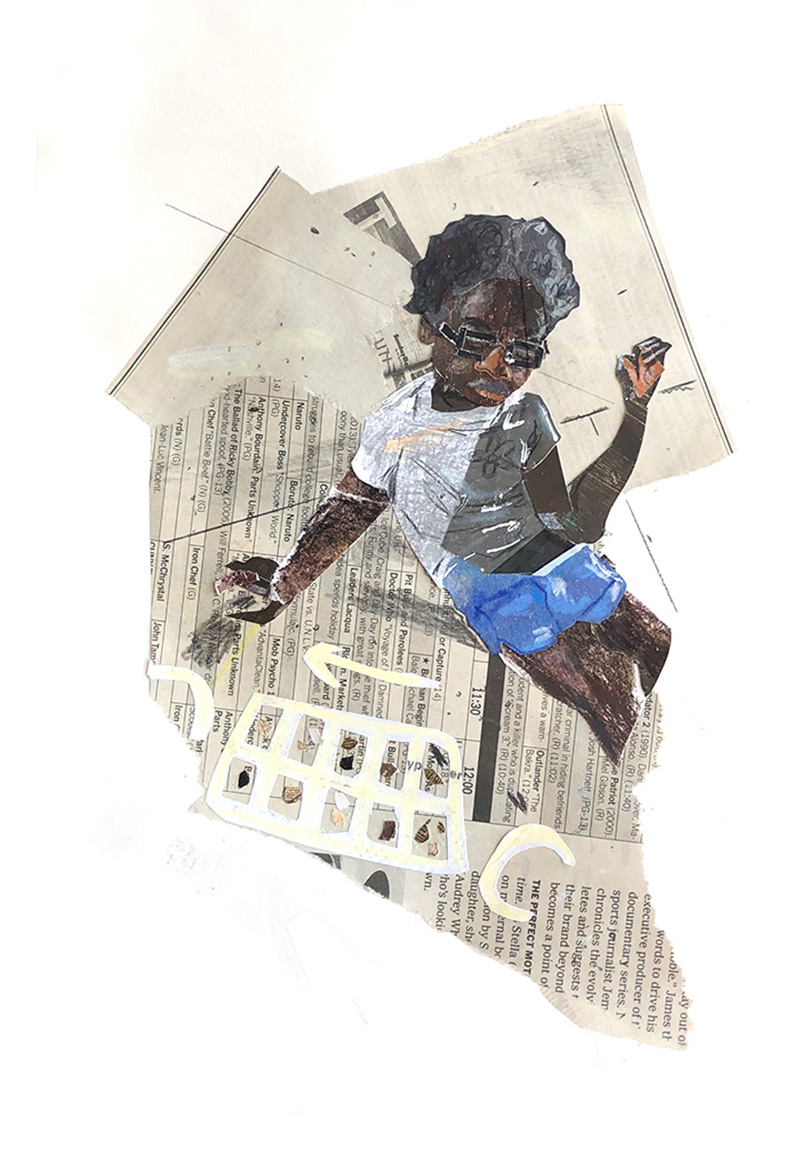 "We as black artists have not had the luxury of just being artists," – David Driskell in The Color Line; Baltimore Magazine.
The bulk of my thesis puts the above statement – packed in this intersection of race, creativity, nuance, and self-/determination – into practice.
Going in three directions – linocut, collage, and a student-focused community panel – to build on my creative practice and tackle what it means to be a Black illustrator in the United States.
With the series of collages, I intended to not answer the question in content but context. That the act of creating need not be hellbent on articulating a political or social stance to represent me and my Blackness. The original intent was spontaneity as a reclamation form. And though the process I use to create collages is intuitive more than anything, the content became intentionally about representing Black joy and nature.
My collages are not only a tribute to the whole idea of Black joy in connection to the land but are a direct memorialization of my home and a reckoning with its temporality – either as a result of time or the violent economic realities of this nation.