Interrupter: A brainstorming toolkit to design products and packaging more responsibly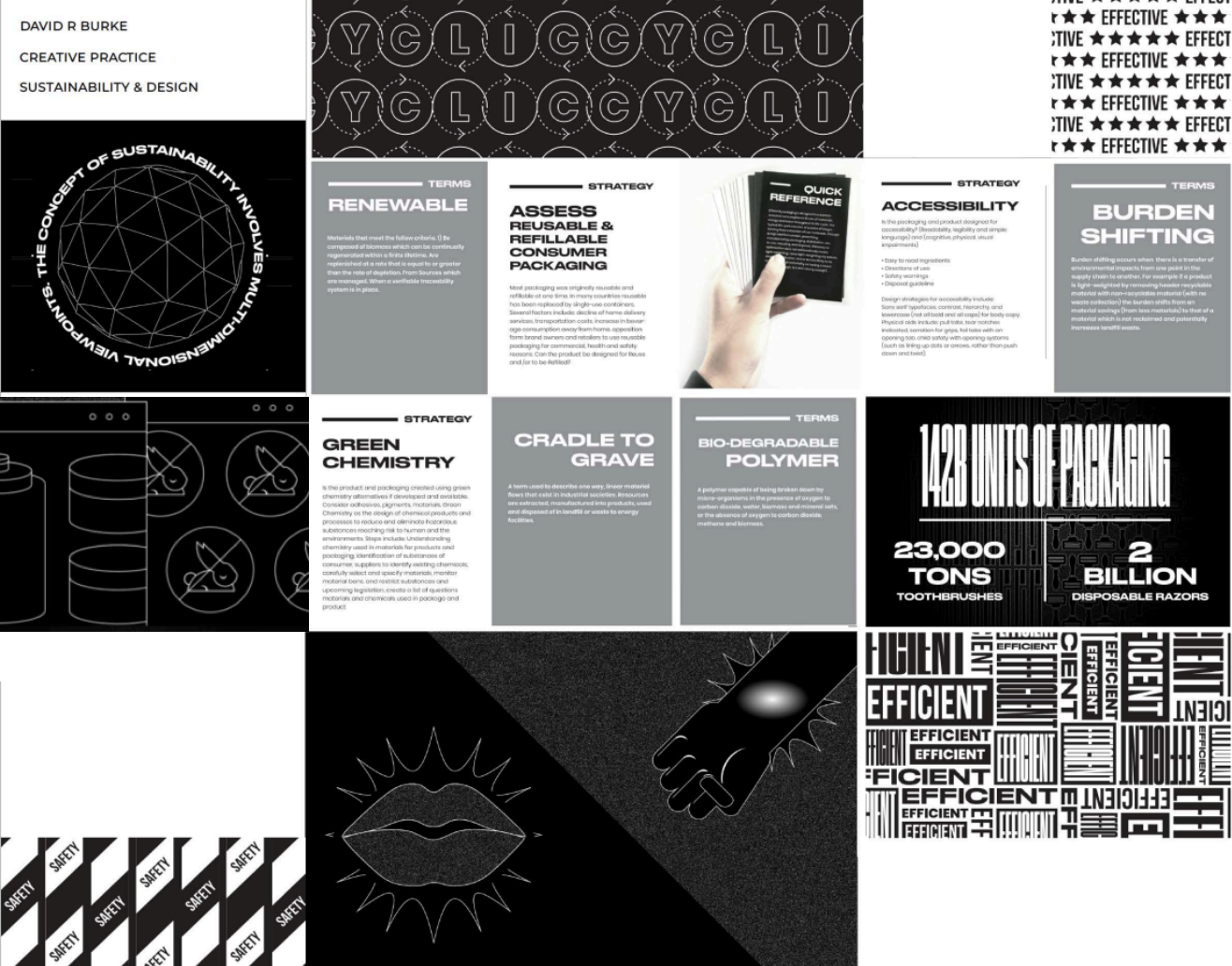 David Burke, dburke@pratt.edu
---
The Interrupter is a toolkit for designers and non-designers to facilitate sustainable design conversations surrounding simple ordinary personal care, household products, and packaging. Have you ever wondered why so many household goods are plastic? Likely because they are cheap, lightweight, and inexpensive. How can you make a difference? Whether you are a designer or a consumer interested in making more mindful purchases, the Interrupter disrupts the status quo of everyday fossil-fuel-based products and guides you through a series of steps to consider incremental and radical product changes. Mindset cards allow the participants to assess a product based on four dimensions: effective, efficient, cyclic, and safe, and to consider a range of strategies and tactics.
Through a speculative process of tracing a product's life cycle, participants begin forming a roadmap to look more critically at raw material extraction, manufacturing and production, distribution/transportation, product usage, disposal, and end-of-life. The speculative life cycle aids in identifying potential opportunities-sustainable hotspots. Through "interruptions," burden-shifting is challenged, acceptable trade-offs are determined, and win-win scenarios are ultimately sought after.
The toolkit comprises workshop facilitator scaffold, tips, a roadmap to discovery, a set of four mindset cards/dimensions (effective, efficient, cyclic, and safety) with (6) quick reference cards, (22) terms, and (40) strategy cards. Participants will analyze, interpret, and reimagine potential "interruptions."
One quickly learns that strategies are interconnected. Many decisions are "trade-offs," making inroads in one area while sacrificing in another or having potential optimization thresholds. Sustainability is not a checklist or scorecard but a series of questions, considerations, datasets, and benchmarks that can be compared and measured to make the best decision given the available resources. The Interrupter is a precursor to more quantifiable decision-making tools (such as Sustainable Minds LCA Software). Through observation, analysis, and discourse, participants brainstorm and create a comprehensive strategy map to identify and explore a host of potential sustainable hotspots.