Hybrid Shell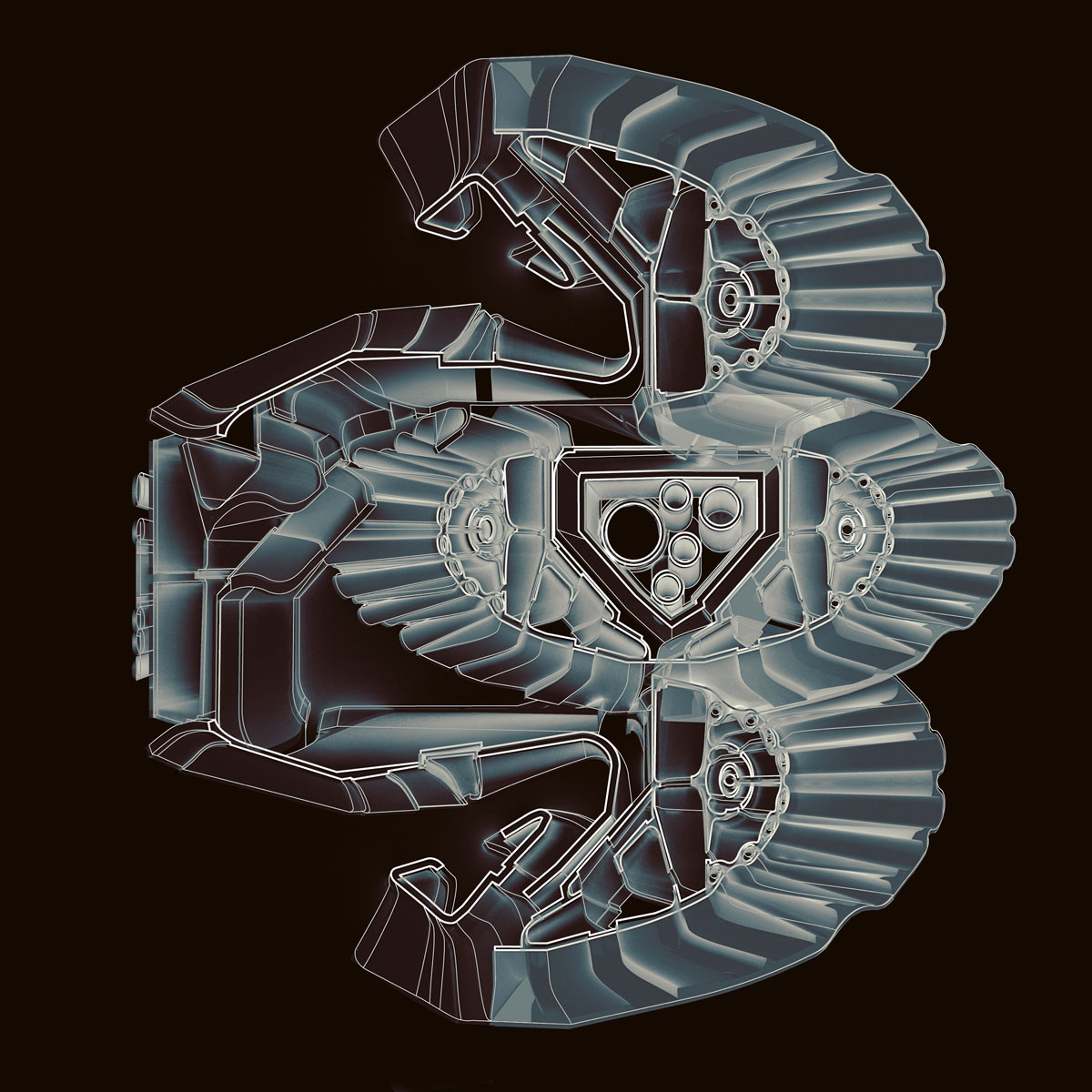 Niyousha Zaribaf, MArch '21
Emilija Landsbergis
School of Architecture, Graduate Architecture and Urban Design
---
This 1:1 façade prototype explores the hybridization of two architectural and non-architectural systems within the context of the climate crisis. With the configuration of three different layers (1) hidden object, (2) interstitial space, and (3) outer shell, the natural ventilation system becomes an architectural system to be analyzed.
Although choosing an aircraft part to hybridize with a natural ventilation system seems incompatible, research confirms that the anti-icing methodology used for the aircraft wing can be implemented in a building façade.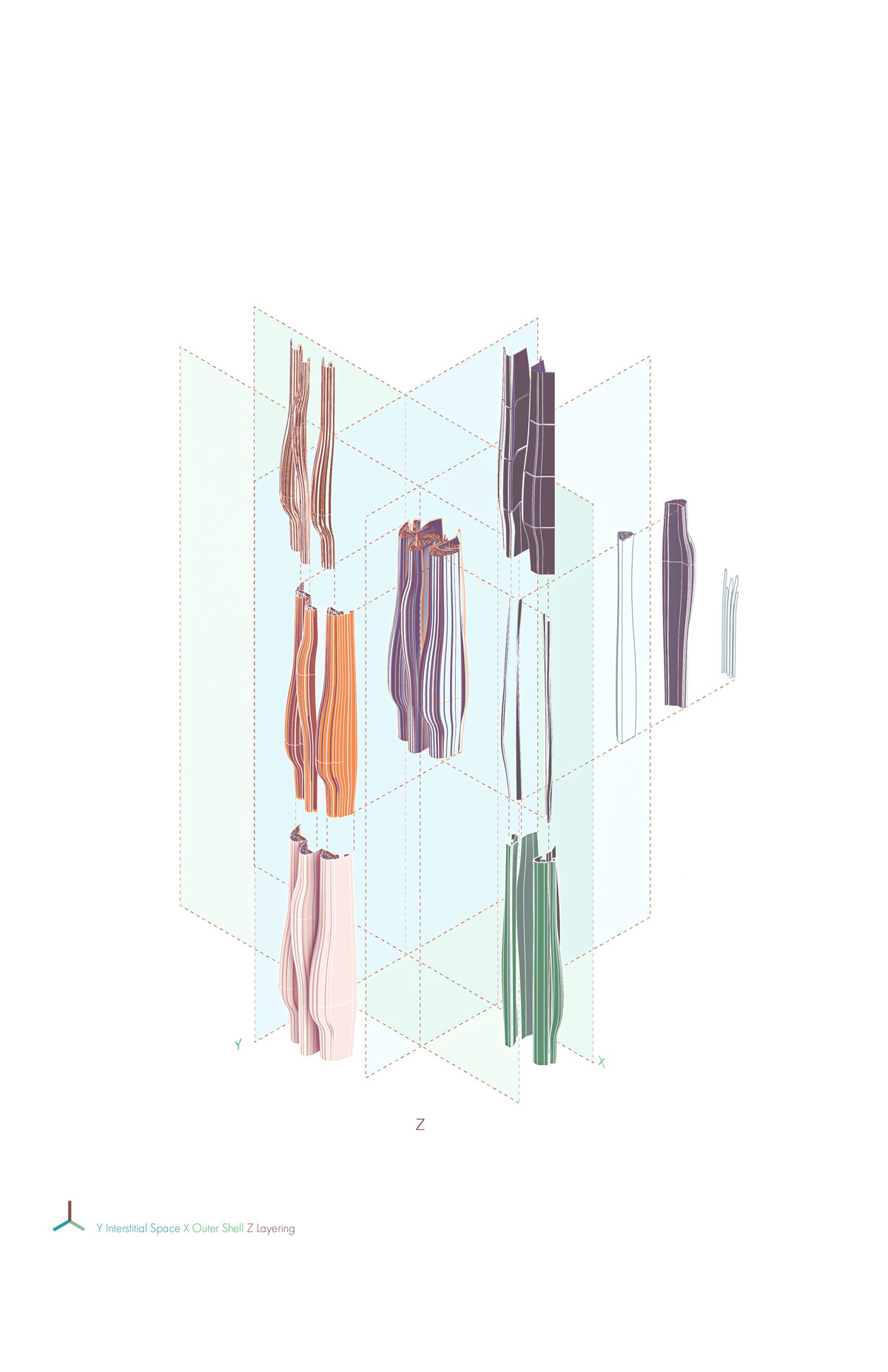 Studying the typology and topology of the aircraft wing's profile sets the stage to propose and develop the customized facade design. The simplicity of the outer shell and the complexity of inner tectonics existing in the aircraft wing simulate a new system of natural ventilation.
Through the hybridization technique, this proposed system redefines the relationship between the parts and whole to create a detailed proposal, which, in turn, has evolved into neither a ventilation system nor an aircraft wing.