Digitizing Displacement & Housing Justice: Examining PropTech & Counter-Mapping Resistance in Gentrifying New York City Neighborhoods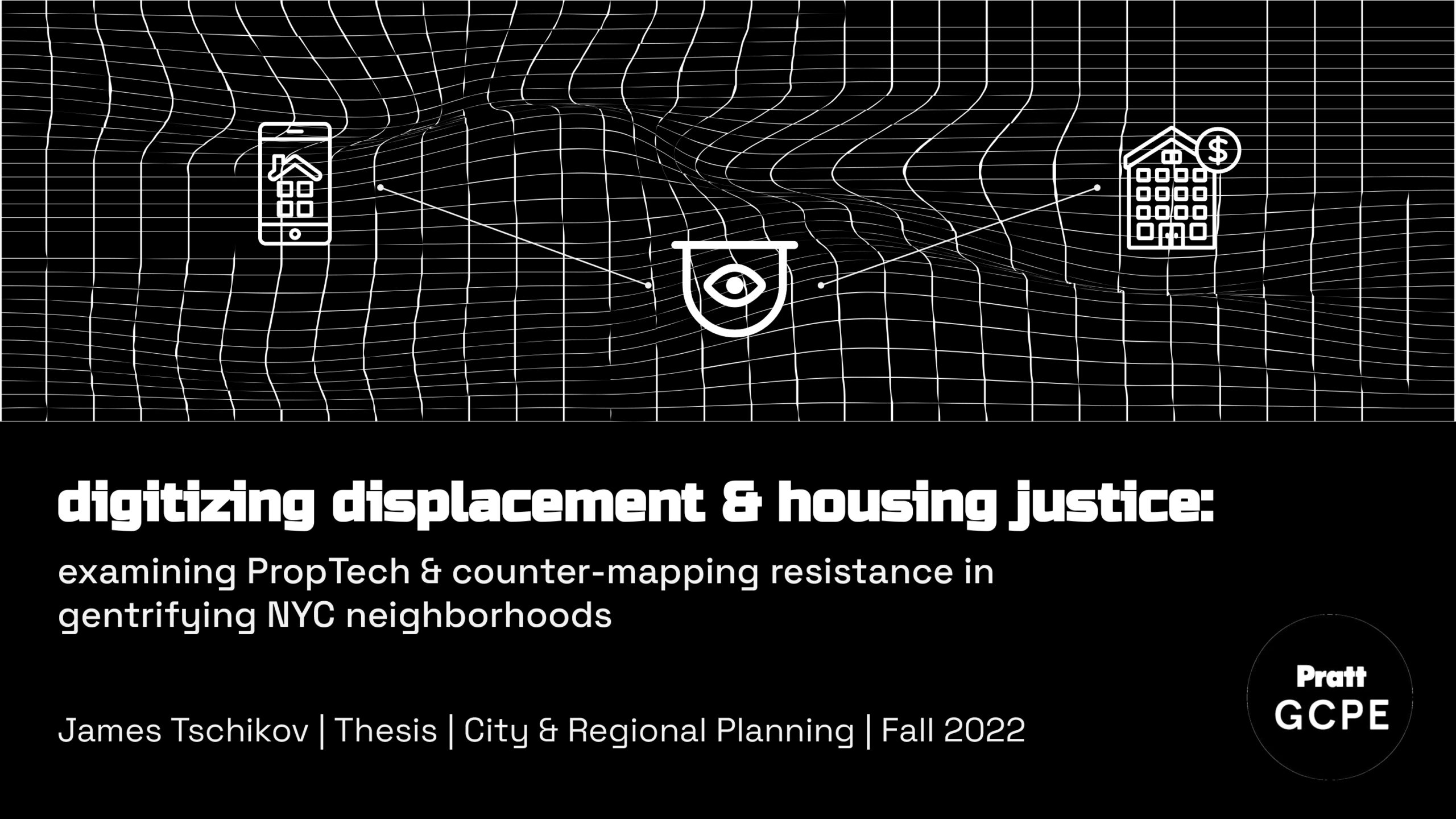 This study examines the rise of property technologies, known as PropTech, in relation to their effects on rental housing and tenants in New York City. Digitalization of the real estate industry has introduced interventions to automate core functions of housing and disrupt traditional levers of regulation. Gentrification in communities of color has led to the significant displacement of low and moderate-income tenants due to increases in rent and deregulation of the housing stock. The study investigates the latest frontiers of gentrification in the 2010s and the changing ownership of rent-stabilized housing to determine whether real estate digitalization drives displacement.
Incorporating evidence from data and spatial analyses, platform reviews, journalistic sources, and interviews with leading researchers, this study demonstrates that residential PropTech is used to exacerbate sociospatial inequities embedded in New York City's housing. With digital platforms, corporate firms can acquire and manage expansive portfolios while incorporating algorithmic governance into tenant selection and housing prices. To counter these forces, counter-mapping and activist tech platforms provide insight into a new realm of the digital commons by incorporating open data and crowdsourced information to develop resources for housing justice organizing. The study argues that any regulation of these novel technologies must be holistic in their approach to address exploitative practices, ensure data privacy, expand tenant protections, and develop paths toward decommodified housing.