Breathing_Interactive Fashion
Yang Pei, MFA Interior Design '21 and Yawen Zhang, MFA Interior Design '21
School of Design, Interior Design
---
With the globalization of the pandemic, social distancing has become a notable part of our lives. By designing this installation, we hope to maintain social distance during the pandemic, while also bringing back a sense of intimacy now and in a post-pandemic world.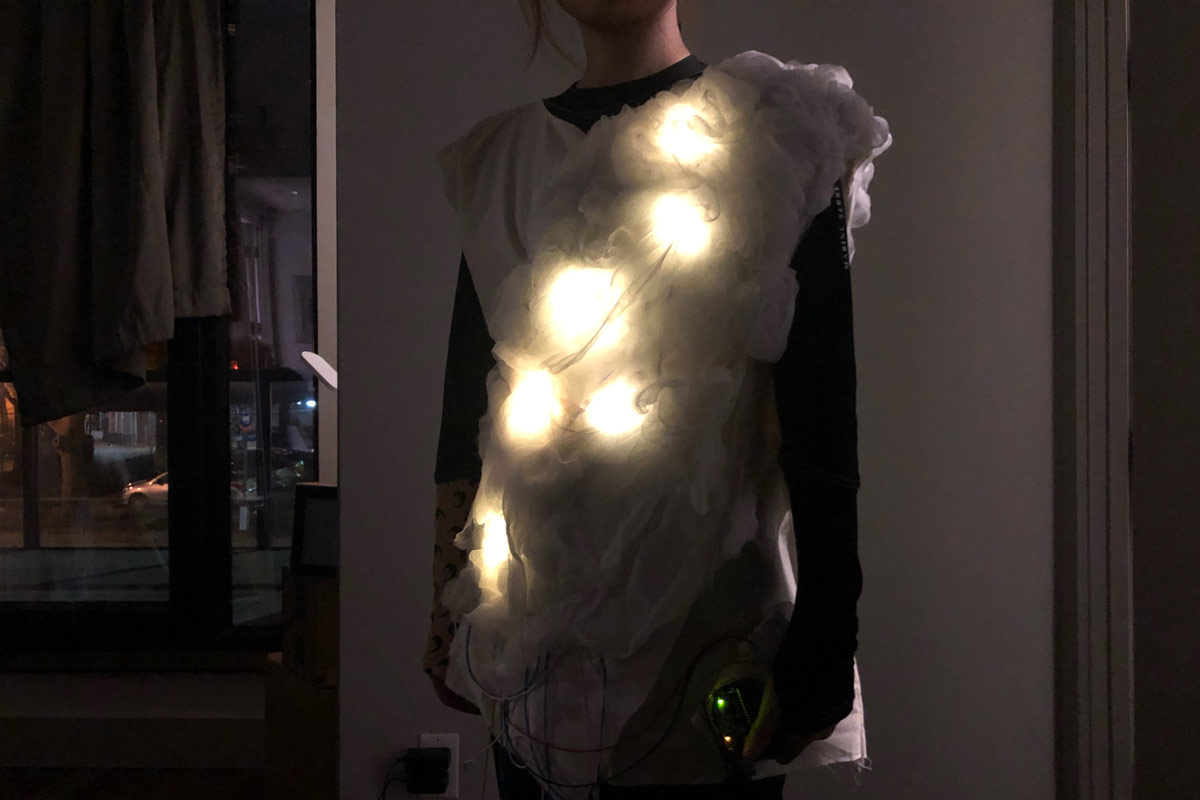 We combined interactive lighting and fashion design with the human body as a symbol and reminder of social distancing.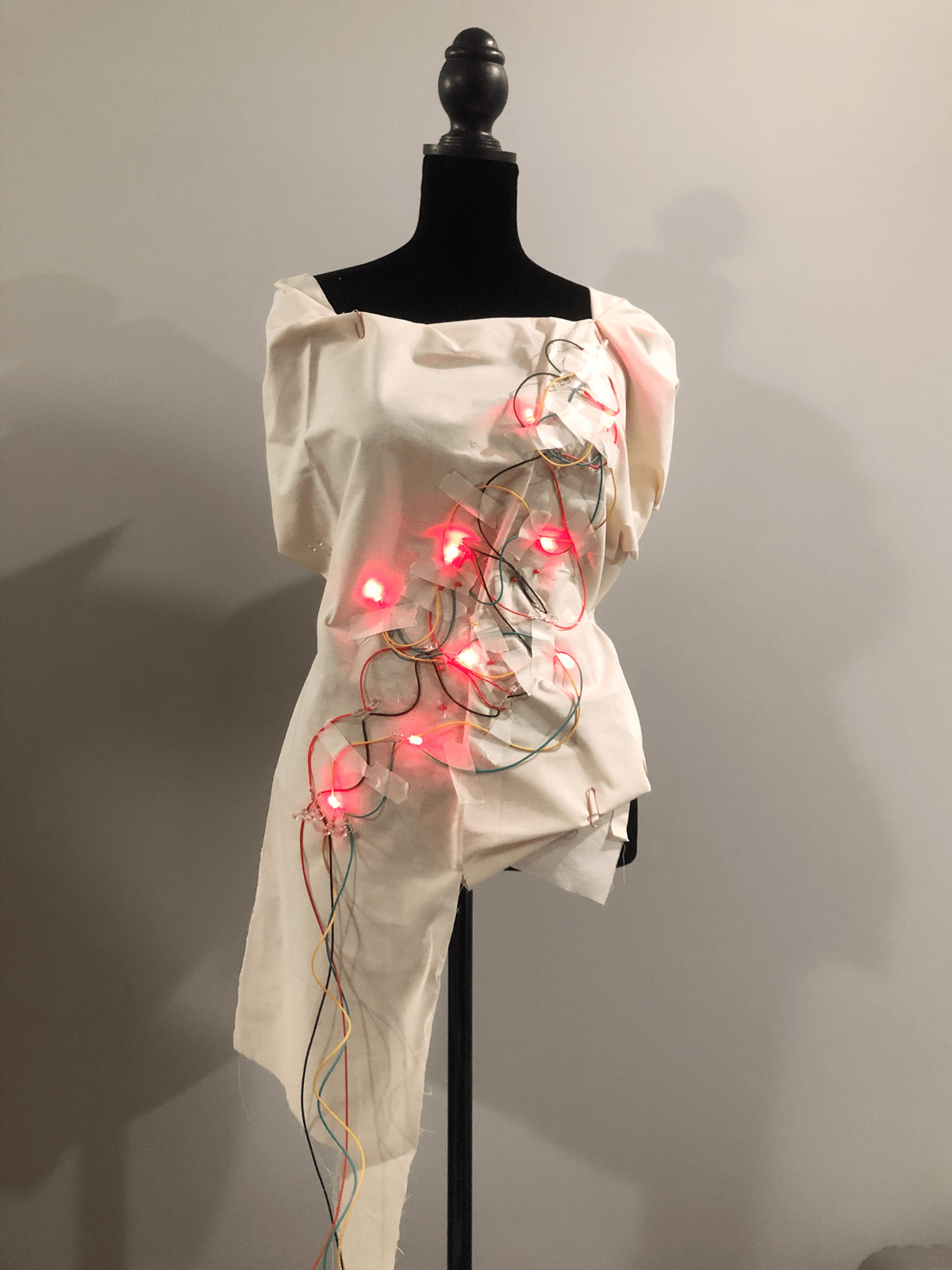 Infectious diseases are often closely related to breathing, so we take breath as the connective knot, and use the respiratory rate to change the light color and flicker frequency in order to convey an emotional state.
Using a method of overlapping with the fabrics to create dynamic lightness with levels of transparency, the combination of different density and texture visualizes the air.