Banned Drawings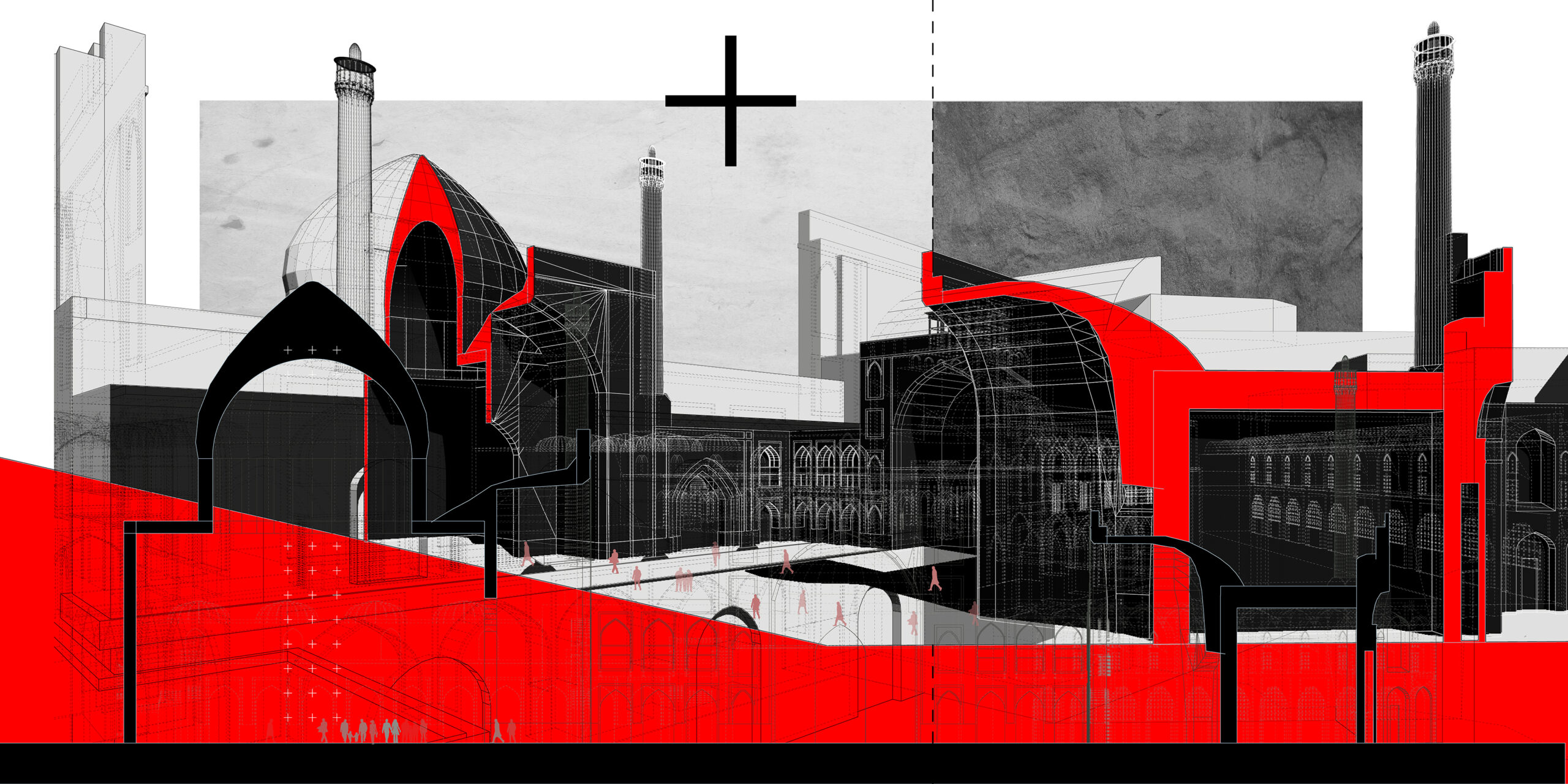 Farzam Yazdanseta, fyazdans@pratt.edu
Undergraduate Architecture
---
Banned Drawings' ambition is to manifest, by means of experimental representation and physical constructs, the intrinsic and unsung attributes of Iranian architecture existent in the great city of Isfahan and its transformations throughout the centuries.
Geopolitical tensions resulting in the alienation of Iran, once celebrated as a cradle of civilization, have tainted perceptions of the once great dynasty and obstructed the Western world from accessing the pioneering elements embedded within Iran's cultural and historical fabric. With the advent of the Islamic Revolution, the religious masquerade of the Persian monarchy has been instrumental in tainting global perception of the country while restricting access to Iran's rich historical tapestry of culture, art, and architecture.
This project seeks to reposition historical Iranian architecture at the foreground of pedagogical dialogue through analytical and exhaustive studies of ornament (muqarnas), building (Isfahan mosques) and urban development surrounding the Isfahan Bazaar.
Studies will be conducted in the form of innovative analytical drawings in conjunction with experimental small-scale physical constructs and will trace the growth of the bazaar in the city of Isfahan and the transformation of the city influenced by politics and religion.
Geometry, as studied in the Banned Drawings project, served a key element and feature in the emergence of Iranian architecture. This geometry cannot be properly understood without situating the form within the cultural dimensions from which it emerged. This project further demonstrates the relationships between the evolution of Iranian architecture, geometry, and mathematics in relation to the political patterns of the Persian Empire.