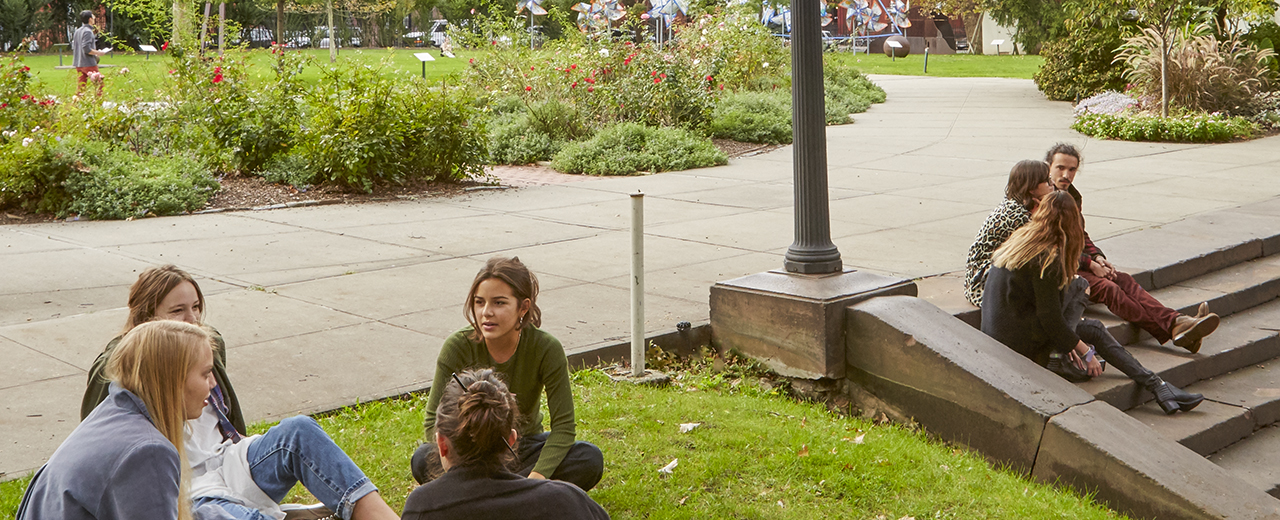 The Meditation Incubator at Pratt Institute is a 10 week program, an online space and live workshop for faculty, students, alumni and staff to learn to meditate and use visualization to deepen presence in creativity, enhance emotional intelligence, and articulate a success action plan that they define.
Over 2000 participants have come through the Meditation Incubator since its founding in 2014, by Rhonda Schaller, AVP for Resilience, Wellness and Well-being. Survey data of participants in the incubator over four semesters showed that 100% of participants feel less stressed, gained a greater clarity of mind, and feel more creative and able to set goals and take action steps due to the practices they learned. 94% reported the practices helped with their studio practice.
The Meditation Incubator offers an opportunity to learn meditation, deepen creativity through visualization and develop tools for personal and professional development through self-reflection and contemplative inquiry.
To participate in the class, students and alumni must submit an online application to be selected. For more information email the Program Coordinator: Sam Harvey (sharvey@pratt.edu).