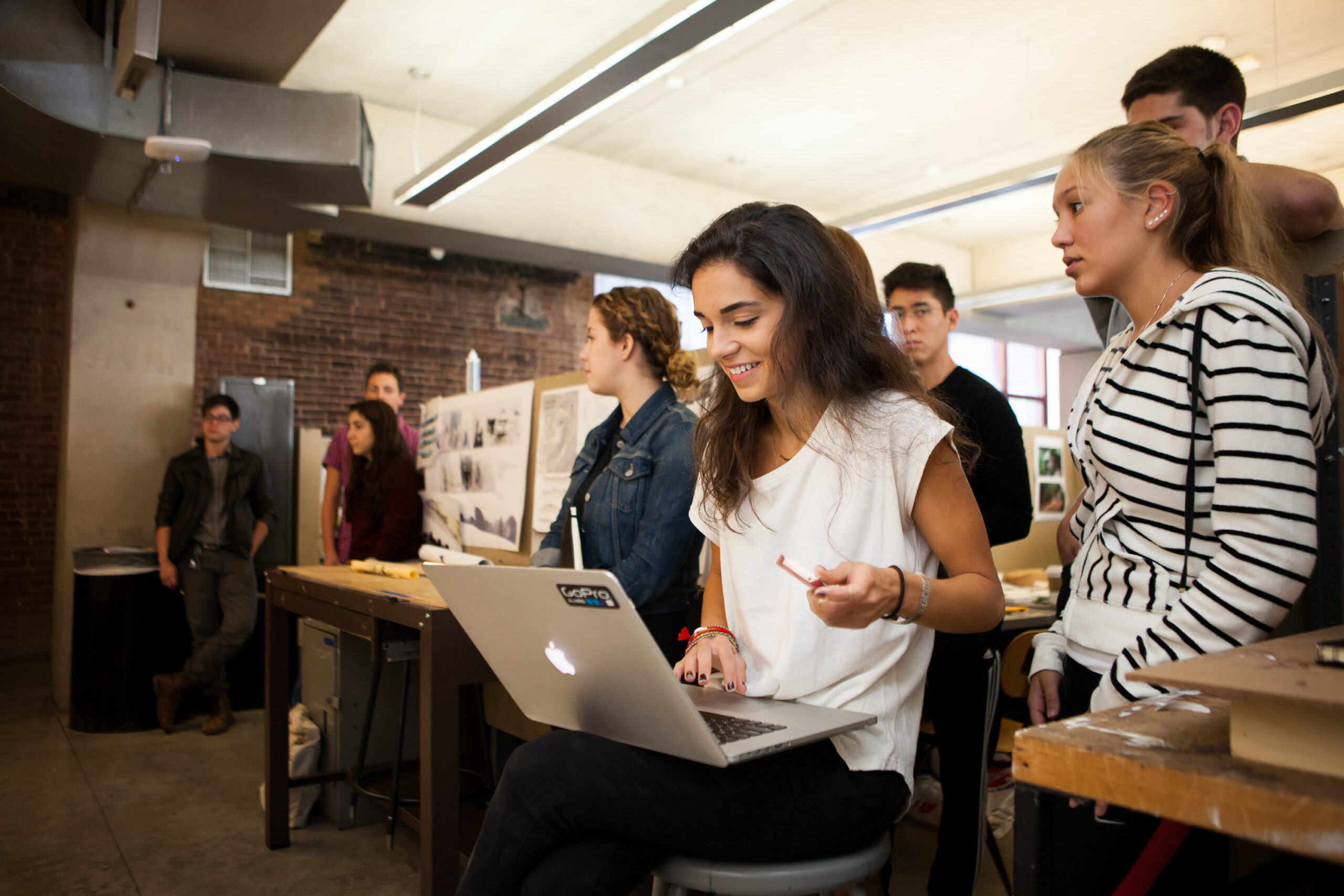 Pratt's Internship Program
Pratt Institute prepares talented creative professionals entering the workforce. As an employer, you have the opportunity to work with Pratt's talented student professionals by hiring them as interns. An internship allows students to gain hands-on real-world work experience under the supervision of an experienced professional in the industry of the student's area of study.
If you offer an internship for academic credit, the student you hire must enroll in an internship course where they will receive guidance from Pratt faculty. This internship experience would be completed during the academic semester: typically late January – May, May – August, late August – December. We do not hold a January term at Pratt.
You will be asked to develop and adhere to an offer letter at the beginning of the internship period, which will establish the expected outcomes set by the student, faculty, and you, the employer. The offer letter needs to include the following information:
On company letterhead
Start date and end date of internship
Total hours to be worked
Nature of work to be performed
Signed by internship supervisor and student
Should you require proof of enrollment in an internship course from your Pratt intern, the student must obtain and fill out a proper request form from the CCPD. Only the CCPD can issue proof of enrollment for internship courses to an employer on the Institute's behalf.
How To Hire A Pratt Intern
To begin the process of hiring a Pratt intern, please register and post a description of the opportunity to Handshake.
To start listing with us, create an account and select Pratt Institute in your list of schools or if you are already on Handshake just add Pratt to your account. Once your request has been approved you can start listing. It typically takes us one to two business days to approve new employers and listing. (If you are unsure of how to create a new account or add Pratt to your existing account please visit Handshake's Help Center for employers.).
This service is free to you and Pratt's students and alumni. By posting your internship opportunities in Pratt Pro, your listing will reach the population of students who best fit your criteria.
Once you have posted an internship in Handshake, it will be reviewed by CCPD staff to ensure its fit with the curriculum, academic integrity, and adherence to our program guidelines.
Internship Guidelines And Best Practices
It is in the best interest of companies hiring any interns to be informed of all applicable federal and state legal requirements. For your benefit, we are providing the following summary of labor laws pertaining to intern hiring practices. If you have any questions regarding internships, please email Mackenzie Adriance at madrianc@pratt.edu.
How the Fair Labor Standards Act (FLSA) Will Affect Your Internship Opportunity and Your Organization
The FLSA applies primarily to for-profit, private sector internships and training programs that are unpaid. Companies and organizations that fit this description must either pay interns or offer clear structure for the experience to be centered on the education of the student with learning goals and outcomes.
Students at Pratt can both be paid and receive academic credit. Credit for internships is elective at Pratt Institute, which means that enrolling for credit is an individual student's choice.
An internship cannot require or depend on the use of an intern's personal equipment or software (i.e. sewing machines, Adobe Creative Suite, laptops, Pratt Institute facilities, etc.).
To be considered a paid internship, a stipend or scholarship in lieu of payment must be the equivalent of minimum hourly wage. If the scholarship or stipend does not meet this minimum requirement the internship is considered unpaid.
Interns must be supervised by an industry professional at the internship site (i.e. if you are hiring a graphic design intern, then a professional graphic designer on staff must oversee and guide the intern's learning process).
Recommended Resources:
Workers' Compensation
Internship sites are advised to enroll all interns, regardless of pay, on their Workers' Compensation coverage. Employers are required by New York State to provide Workers' Compensation insurance coverage for interns, both paid and unpaid. Workers' Compensation laws vary from state to state. Therefore, you should contact your local Worker's Compensation Office to find out how to enroll for coverage. Once you have enrolled for coverage, you can begin to add interns as they are hired.
Intellectual Property
Please be considerate of your intern's intellectual property rights. We discourage the commercial use of students' art work without the transfer of rights and remuneration.
Discrimination
Paid interns (meeting the minimum wage compensation for the state) are considered employees for purposes of federal discrimination laws. An employer should assume that its paid interns are employees and comply with applicable discrimination statutes. It is sound practice to ensure that all interns, paid or unpaid, are treated fairly and in accordance with discrimination laws.