Exchange Program: Glasgow School of Art
Resource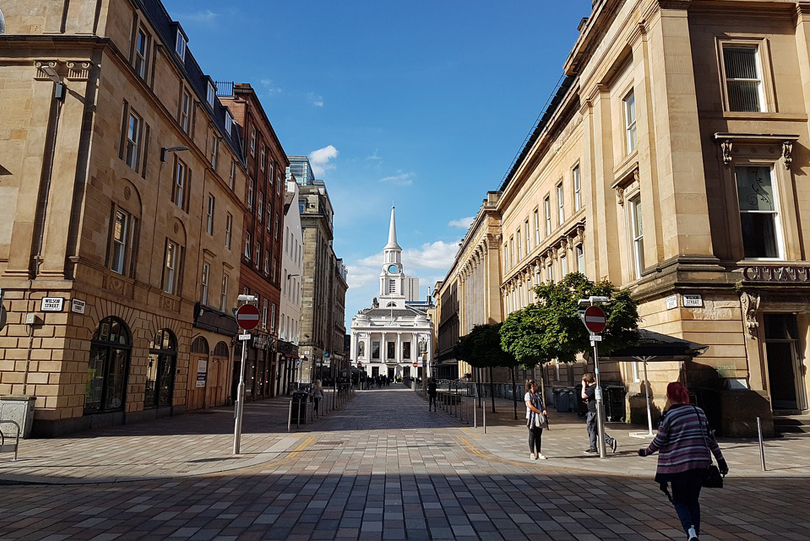 Apply Now to Glasgow School of Art
Glasgow is Scotland's largest city, and is growing by the minute. The city is gaining a metropolitan reputation and is filled with many restaurants and live music venues, as well as many historical sights. Museums and galleries here are top-notch, and there is plenty to offer for the fashion enthusiasts too. A beautiful building designed by Charles Rennie Mackintosh, one of Scotland's most well-known architects, can be found right on campus. Although the building is undergoing renovations, student-guided tours are available in the summer and winter.
Glasgow Cathedral is another favorite among visitors. The Gothic Cathedral displays Francis Spear's stained-glass piece, The Creation, and is known for being the founding location of Glasgow University. Glasgow's population is known to be very warm and welcoming! The school has been voted Britain's best student city, and caters to students from over 69 countries.
The Glasgow School of Art (GSA) is Scotland's only public self-governing art school offering university-level programmes and research in architecture, fine art and design. The school is housed in a number of buildings in the centre of Glasgow, the most famous of which was designed by Charles Rennie Mackintosh in phases between 1896-1909. The GSA is internationally recognised as one of Europe's leading university-level institutions for the visual creative disciplines. GSA's studio-based approach to research and teaching, brings disciplines together to explore problems in new ways to find new innovative solutions.
Majors Accepted (Fall And Spring Semesters)
Digital Arts
Jewelry
Industrial Design
Interior Design
Photography
Fine Arts