Online Education Disclosures and Complaints
Policy
Office

Office of the Provost
The New York State Education Department (NYSED) approved Pratt Institute's application for participation in the State Authorization Reciprocity Agreement (SARA). The State Authorization Reciprocity Agreement (SARA) is a national initiative that increases student access to distance education courses and programs while maintaining compliance with state regulations. To learn more about SARA, visit the National Council for State Authorization Reciprocity Agreements (NC-SARA). To file a formal complaint, visit NC-SARA Complaint Procedures. The following consumer information and associated institutional policies are designed to inform both prospective and current Pratt Institute students.
Distance Education
Pratt Institute is approved to participate in the National Council for State Authorization Reciprocity Agreements (NC-SARA). SARA is a voluntary, regional approach to state oversight of postsecondary distance education. States apply to their relevant regional education compact, in this case, New York State Education Department (NYSED) for membership in SARA, and they agree to deal with the distance education offerings of out-of-state SARA-participating institutions in accord with SARA's national policies, rather than applying the state-specific policies they used prior to joining SARA—policies they still apply to out-of-state institutions that do not participate in SARA.
Student Complaint Policies and Procedures
Pratt Institute makes every attempt to resolve student complaints within its academic and administrative departments utilizing existing procedures. The Student Complaint Policies and Procedures provide information about ways that students and prospective students can report concerns and utilize Institute complaint procedures.
Student Complaints
Out-of-state students who are enrolled in a Pratt Institute online program, and who have a complaint about an online course or program, should refer to policies as outlined in the Community Standards, which serves as a guide for students, faculty and staff at Pratt.
All members of the Pratt community have the responsibility to uphold the standards set forth above. Each member of the community has the right to file a complaint when he or she believes these standards have been violated. Whenever possible, however, it is recommended that conflicts between or among individuals be resolved informally (with the help of a mediator if necessary).
One should address an issue or attempt to resolve a conflict by dealing directly with the person(s) involved. When this is not possible, one may rely on the procedures that have been established (such as those noted in the Community Standards and Student Policies).
The Conduct and Academic Integrity Procedures have been established to resolve alleged violations. These procedures are not intended to be a formal legal process although fundamental fairness applies. They are educational processes, the goal of which is to protect the rights of individuals while at the same time providing the student with an experience from which he or she can learn.
At Pratt Institute, students, faculty, and staff do creative and original work. This is one of our community values. For Pratt to be a space where everyone can freely create, our community must adhere to the highest standards of academic integrity. In most cases, state complaint procedures require the student to exhaust all complaint avenues internal to the institution before a complaint can be filed at the state or accrediting agency level. Institutions must provide both current and prospective students with contact information for filing complaints with its accrediting body and the appropriate state agency for handling complaints in a student's resident state.
As a first step, a student should contact the Chair of their program to seek resolution of a complaint. Should the issue not be able to be resolved by the Chair, the next step is to contact the Dean of the school in which the student's program is situated. If the Dean is unable to resolve the matter, a formal grievance should be filed.
Contact Information:
Pratt Institute
200 Willoughby Avenue
Brooklyn, NY 11205
Student complaints about online courses or programs should be directed to the Office of the Provost, Academic Affairs, who will refer them to the appropriate Department Chair:
Chris Alen Sula, Interim Associate Provost for Academic Programs, Assessment and Accreditation
csula@pratt.edu
718-399-4256
Students may also file a complaint with Pratt Institute's regional accrediting agency, the Middle States Commission on Higher Education (MSCHE).
Middle States Commission on Higher Education
3624 Market Street, #2w
Philadelphia, PA 19104
https://www.msche.org
Reauthorization of the Higher Education Act includes regulations regarding the delivery of distance education to out-of-state residents. The United States Department of Education requires that institutions comply with any applicable state approval or licensure requirements in each state to which distance education instruction is delivered. Students have the right to file a complaint against an institution when these requirements are not followed, or regarding the loss of tuition and fees as a result of unfair business practices.
SARA And Pratt Institute Membership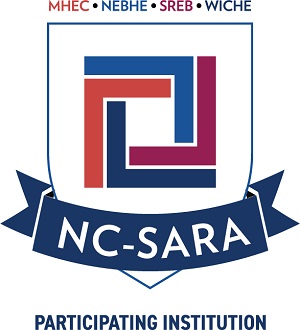 Pratt Institute is an institutional participant in SARA. If a student located in a SARA state has a complaint about Pratt Institute, complaints must first go through the institutional grievance process stated above. If a student is not satisfied with the outcome of that process, a complaint involving allegations of fraudulent activity, including the provision of false or misleading information, may be brought to the New York State SARA Board. The SARA portal entity in the state where the student is located will be notified that the complaint was received and may assist as needed. Resolution of the complaint by the SARA portal entity in the institution's home state is final.
The New York State Department of Education's Office of College and University Evaluation will review a complaint only after students and prospective students follow and exhaust all grievance avenues of appeal procedures at the institution with documentation that such procedures have been followed.