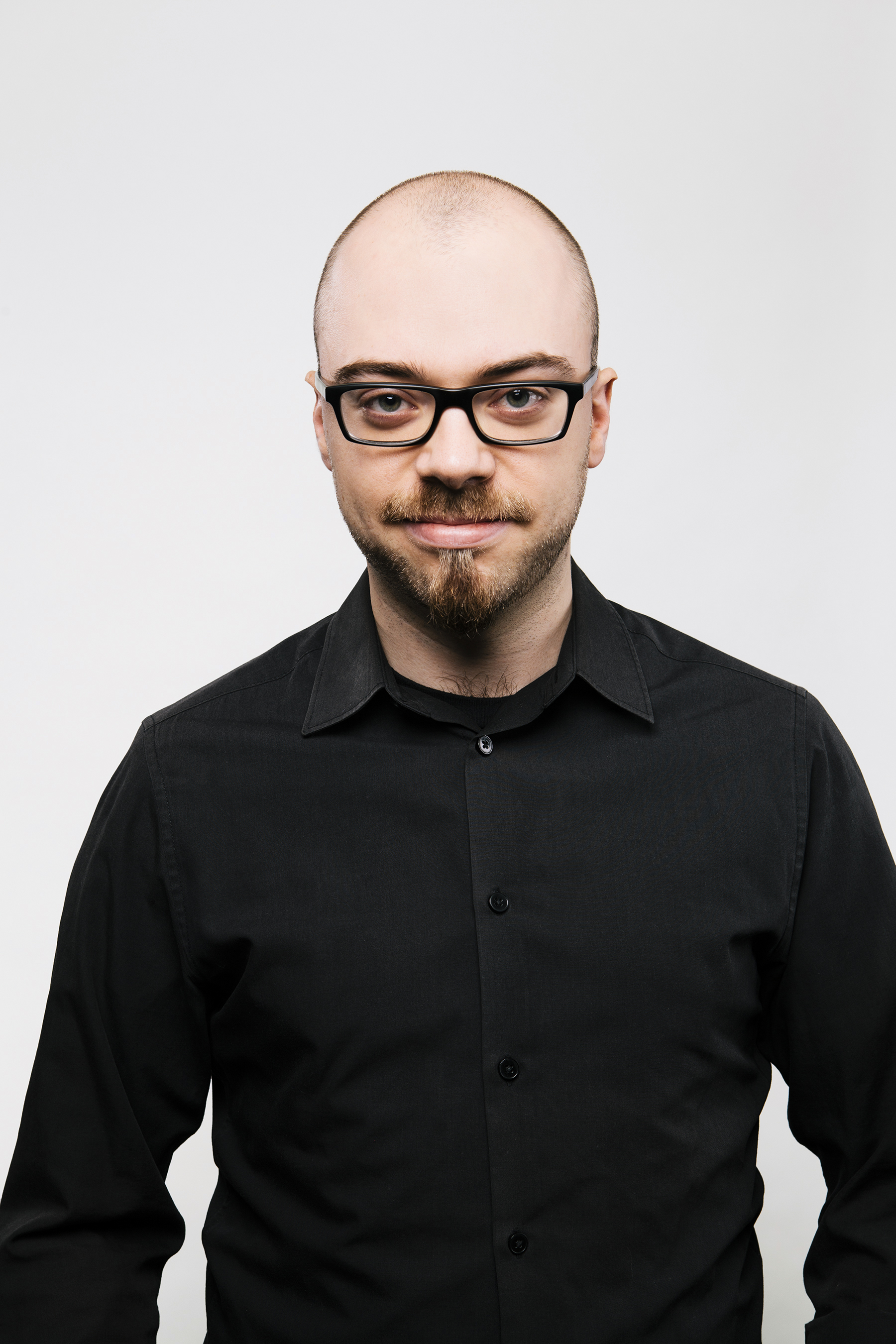 It's a quintessential moment for every young writer—seeing your work published for the first time—and Devin Adams (B.F.A. Writing, Class of '15) experienced it earlier than most.
On December 19, Adams published an opinion piece in amNewYork, the free weekday daily that is distributed to some 325,000 New Yorkers. His article, "Life in the camera's eye might be worth the risk," is a meditation on technology and self-observation. Adams drafted the article in "Writing the Think Piece," a class taught by Steven Doloff, a distinguished professor of Humanities and Media Studies.
The course requires students to write four complete think pieces—a personal essay or analysis on a thought-provoking topic—during the semester. The goal is to produce original, professional-level pieces that may ultimately land in print. Each student proposes several ideas in class, and Doloff tries to simulate the experience of working with a professional editor.
"I tell my students I'm going to play editor," says Doloff. "And if you're suggesting something to me, I'm often going to tell you: 'I've seen this. I've heard of this.'"
The accepted ideas go through four to five drafts, and if an essay is particularly strong, Doloff instructs the writer to submit it to a publication. He's specific. He'll suggest The New York Times, amNewYork, or wherever he thinks an article may fit.
"He wants us to know that our work is publishable," Adams says about his professor. "At the beginning of the semester, he really pushed that: submitting is important."
Of course, most of the best student pieces—all loaded with good ideas sculpted into a punchy 750 words—don't end up in print. But the course provides students with a valuable skill nonetheless.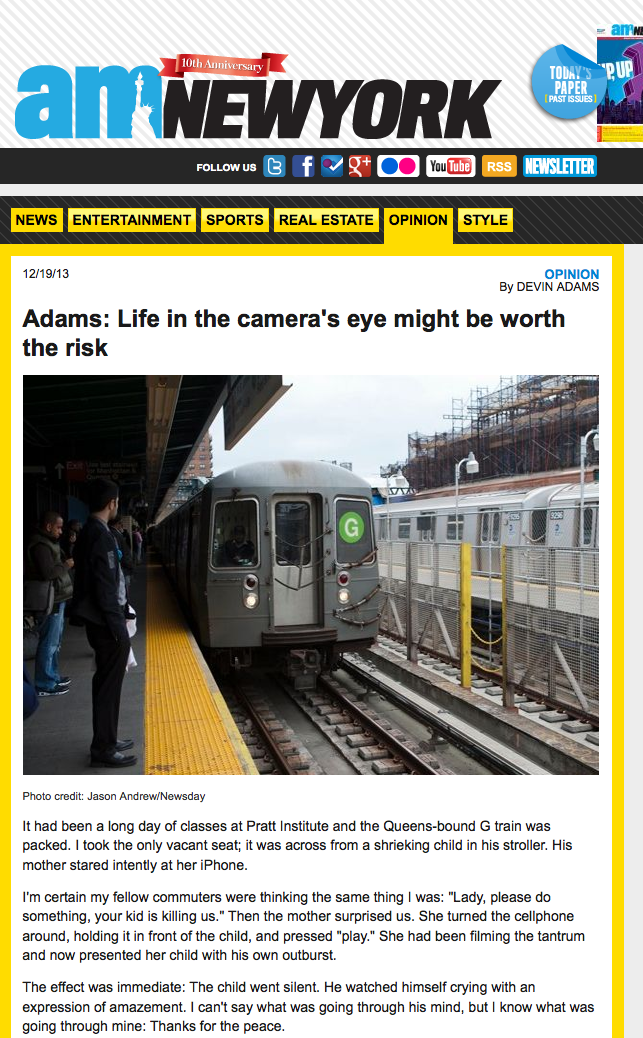 "This shows potential employers you know how to write," says Doloff. "It's another arrow in your professional quiver—how to write clear, catchy prose."
The Writing Program, established in 1999, prides itself on this training, which also includes a key introductory course focusing on grammar and word usage, according to Thad Ziolkowski, the program's head.
"They're learning to write a good sentence," says Ziolkowski. "There's a cult of 'choosing the right word.'"
The Writing Program attracts talented faculty, and two of its professors—David Gordon and Ellery Washington—recently published articles in The New York Times.
After Adams' piece was accepted, the "real-world" aspect of the course kicked in: his publication date was postponed and he anxiously awaited news from his editor.
"It was nerve-wracking," he says. "It's just such a busy industry. I was sitting by the phone, trying to remind myself that this is an editor, who is a busy man with a lot going on."
But soon after, the piece came out, and Adams experienced the thrill of knowing anyone could be reading his work.
"My dad went to get a haircut. It turns out the person at the salon had read it, and said: 'oh it was a really good article,'" says Adams. "That was sweet."
Text: Ruth Samuelson
Image of Devin Adams: Peter Tannenbaum