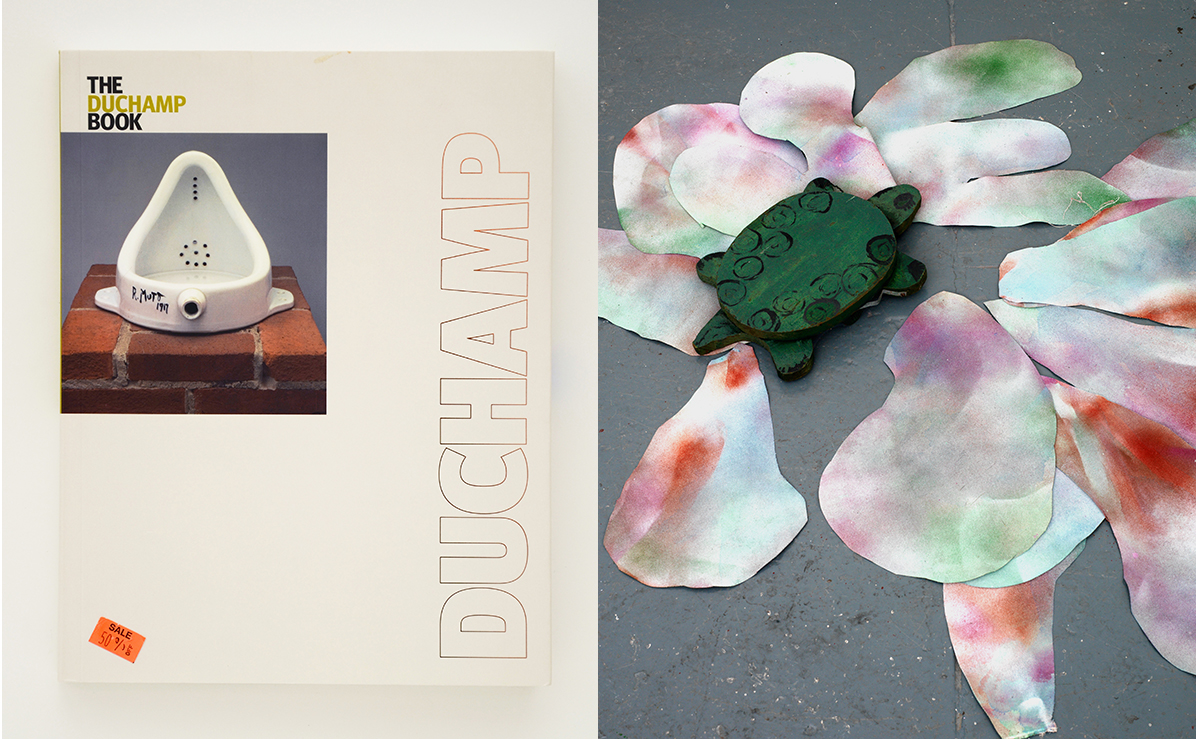 The Whitney Biennial—one of the most prestigious surveys of contemporary art—includes two Pratt-affiliated artists: Matthew Deleget (M.F.A. Painting, M.S. History of Art '97) and Rochelle Feinstein (B.F.A. '75).
The Whitney Biennial is an exhibition meant to showcase a microcosm of contemporary American art that is currently culturally relevant. The 2014 show will be the last Biennial held in the Whitney's current location before the museum moves to their new Chelsea building, which is under construction and projected to open in 2015.
Deleget is best known for paintings that self-consciously sample, pay homage to, and subvert the history of twentieth-century abstract and minimalist painting. In Zero Sum, his 2014 Biennial piece, he examines this inspiration with an installation that includes 42 artist books from his personal library. Each of the volumes in Zero Sum was once discarded or was purchased from a bookstore's bargain bin, including the Whitney's, highlighting the shifting value and desirability of artists in the marketplace.
Feinstein's diverse body of work ranges across several mediums—paintings, photographs, exhibitions, videos, and installations—and myriad subjects from landscape photography to self-referential works created from found materials such as Styrofoam, a birthday present, and a Craigslist advertisement. Her new video, Toy George, is included in the 2014 Whitney Biennial.
The 2014 Whitney Biennial will run through May 25, at 945 Madison Avenue, 75th Street, New York City.
L–R: (Image 1): Matthew Deleget, Zero-Sum, 2011(detail). Installation of discounted artists' monographs and art history publications purchased at museum bookstores, dimensions variable. Collection of the artist; courtesy the artist. Copyright Matthew Deleget; (Image 2): Rochelle Feinstein, still from Toy George, 2014. Video, color, sound; 5:23 min. Collection of the artist; courtesy On Stellar Rays, New York.