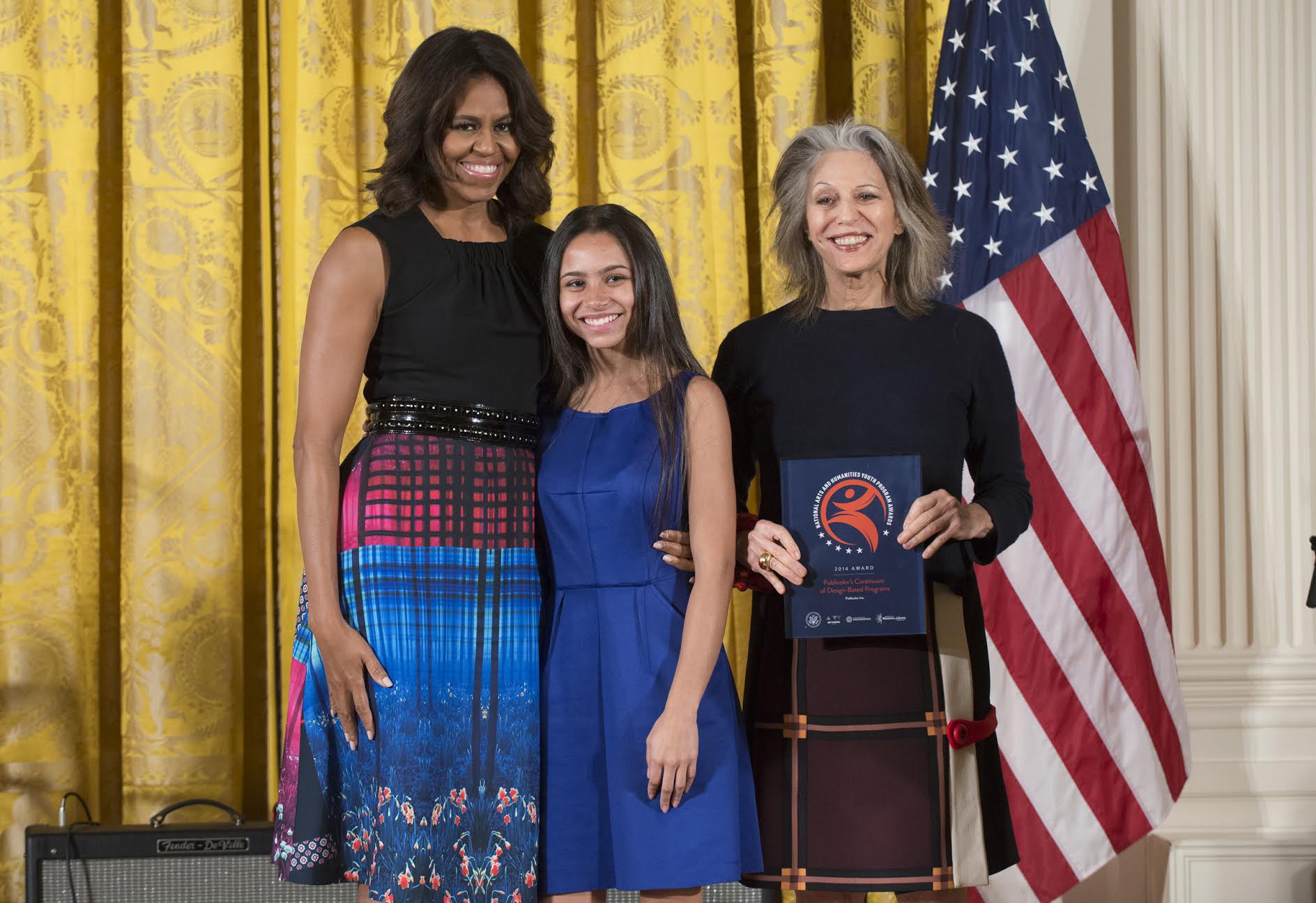 Ruth Lande Shuman (M.I.D. '89) received the National Arts and Humanities Youth Program Award for her nonprofit organization Publicolor at an awards ceremony at the White House on November 10.
First Lady Michelle Obama presented Shuman with the award, which is the nation's highest honor for out-of-school arts and humanities programs that celebrate the creativity of America's young people, particularly those from underserved communities. Publicolor was one of twelve outstanding programs chosen from a pool of more than 350 nominations. Awardees each receive a $10,000 grant and a year of capacity-building and communications support from the President's Committee on the Arts and Humanities.
Publicolor, which Shuman founded in 1996, uses color, collaboration, design, and the discipline of commercial painting to engage at-risk students in their education. The organization provides a number of design-based programs to empower students to make their schools more beautiful while learning skills to prepare them for college and a career.
Image: First Lady Michelle Obama, Publicolor student Elisha Almonte, and Publicolor Founder and President Ruth Lande Shuman (photo courtesy of Publicolor)