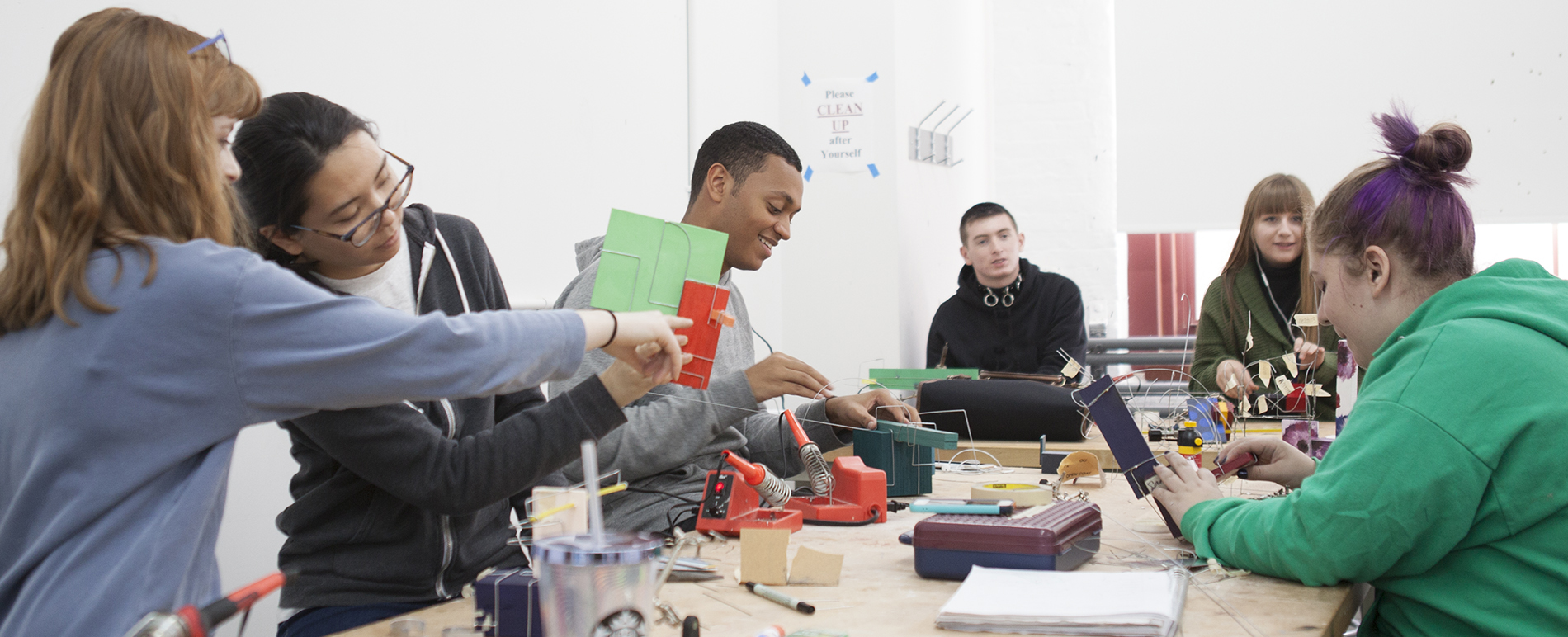 Pratt Institute graduates are consistently proving they are in demand in this creative connected economy. A new First Destination Survey conducted by Pratt's Center for Career and Professional Development shows an 89 percent employment and enterprise rate within the first year of graduation, with 94 percent of new graduates employed in a field related to their field of study and 83 percent reporting that they are satisfied with their occupation after graduation.
In this year's survey, which is conducted annually, students reported on their postgraduate experiences, including full-time employment or starting their own business, indicators of satisfaction, employment rates and types, and employer data. A diverse range of forward-thinking companies that have hired recent Pratt graduates includes Apple, Warner Music Group, Gensler, Memorial Sloan Kettering, NYC Department of Transportation, and Perkins Eastman.
"Pratt provided me with a unique multifaceted design perspective. The diverse faculty helped me craft my voice as a designer, allowing me to refine my skills in graphic design, UX/UI design, and motion design," said George Chadwick (M.S., Communications Design '15). "Pratt's Center for Career and Professional Development helped me get an internship at Apple, which led to a full-time position as a Multimedia Designer in Cupertino, California."
See the First Destination Survey results to learn more about the experiences of recent Pratt graduates.