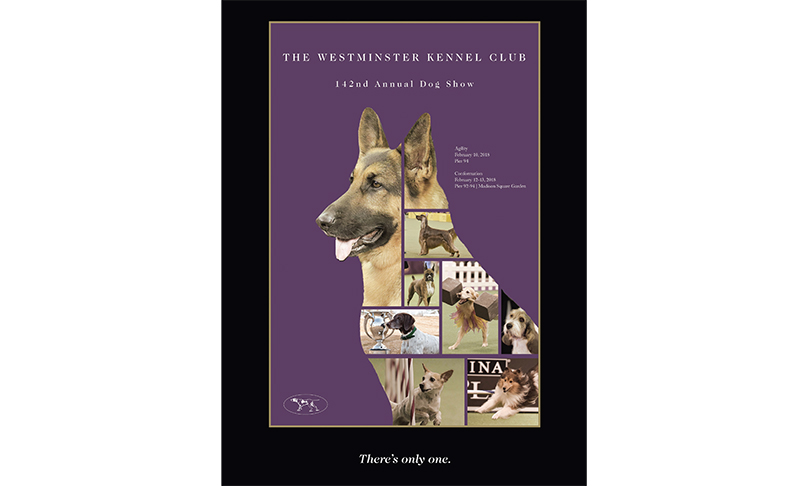 Work by Jenna Chi, BFA Communications Design '19, is featured on the commemorative poster, Official Program cover, and notecards for the 142nd Annual Westminster Kennel Club Dog Show, which will be held in New York City from February 10–13, 2018 at Madison Square Garden and Piers 92/94.
The Westminster Kennel Club (WKC) partnered for the first time with Pratt Institute for its annual art contest, which was open to Pratt students and alumni. Entrants were asked to submit a graphic design to commemorate this year's show, and Chi's design, "German Shepherd," was selected as the winner. The finalists were Jason Wallace, BFA Communications Design '19; Anna Williams, BFA Communications Design '19; Joy Yang, BFA Communications Design '18; and Connie Yuen, BFA Communications Design '19. Their works appear along with Chi's in the set of 2018 Westminster notecards.
Chi's idea for her winning design was to re-create the concept of putting main characters on a movie poster. She selected photos from different breeds and sports to represent the diversity of canines at the nationally televised event, in which more than 3,200 dogs from all over the country will compete this year.
Learn more about the Westminster Kennel Club and view the commemorative items.