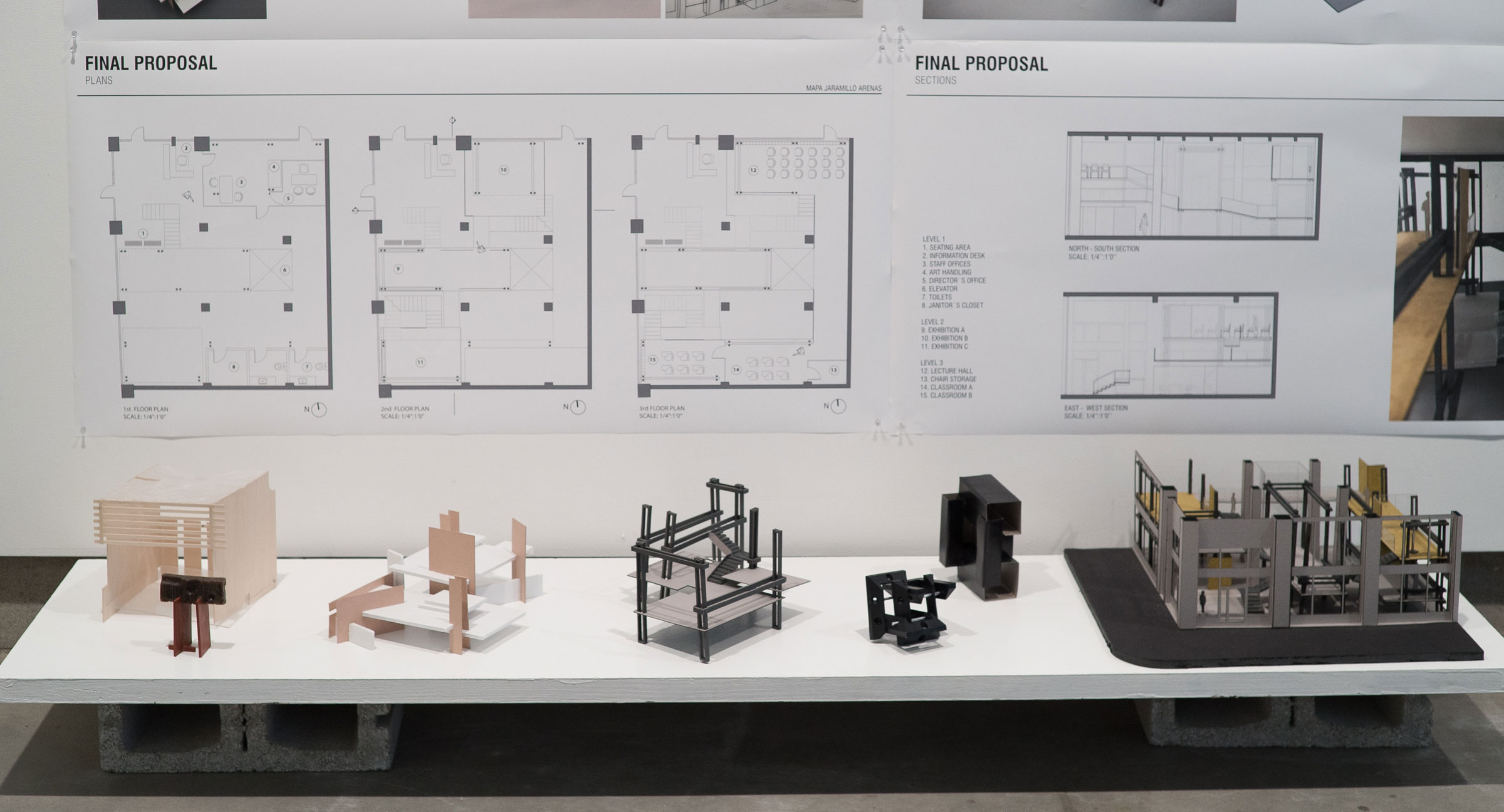 A fashion pictorial in the August 2016 issue of Vogue features work in a recent exhibition by Pratt graduate interior design students at The Noguchi Museum in New York City. The summer fashion feature, which credits the students and their work, was photographed by Gregory Harris at The Noguchi Museum, where the exhibition Noguchi + Pratt was on view from May 18 through June 12, 2016.
The exhibition included Isamu Noguchi-inspired drawings, examples of object analysis, and other projects from 40 students in Pratt's Interior Design Graduate Level Qualifying Design Studio course. The course was taught by Adjunct Associate Professors Wendy Cronk and Tetsu Ohara, and Visiting Assistant Professors Gregory Bugel and Darius Somers.
Featured in the pictorial is work by students Maria Paula Jaramillo Arenas, Lillian Yuling Chang, Eileen Dirks, Rosemary Dobson, Michelle Htar, Natalia Restrepo, Jessica Silverman, and Xingfan Wang.
To view the Vogue pictorial, click here. Learn more about the Noguchi + Pratt exhibition here.
Image: Work on display at Noguchi + Pratt (photo by Katherine Abbott for The Noguchi Museum)