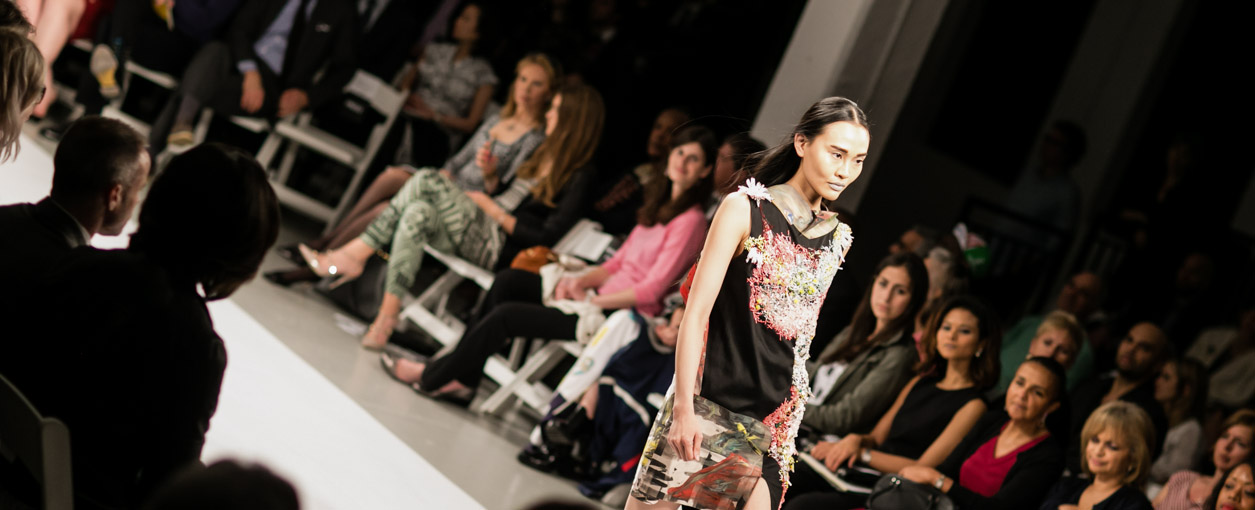 Vogue has selected Brian Nussbaum (B.F.A. Fashion, '14) and Neil Grotzinger (B.F.A. Fashion, '14) for its list of top fashion school graduates to watch from the Class of 2014. The article written by Ally Betker noted that "with the wealth of talent coming out of U.S. schools this year, there's no doubt we'll be seeing at least some of their names in lights (or rather, stitched into labels) down the road."
The story featured the work of both designers, and highlighted Nussbaum's SHADE + SLOUCH collection, which includes separates made using knits, leather, or suede to create monochromatic styles that are both comfortable and sophisticated. Paying homage to his Southern California hometown, Nussbaum's looks incorporate hats, sunglasses, and clear plastic accessories.
Grotzinger was recognized for his collection, titled NIHL: By Neil Grotzinger. Fusing expressive elements with minimalist, architectural techniques, the garments feature hand-painted, hand-beaded, and hand-embellished fabrics along with elements made using innovative laser-cutting methods.
To read the Vogue story, click here.