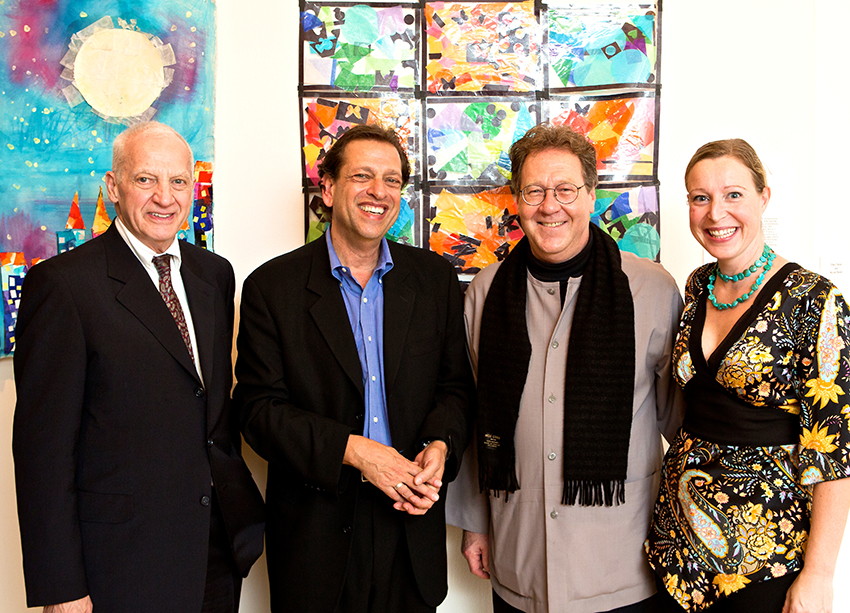 Marquis Studios and Very Special Arts–New York City (VSA-NYC) held a one-day exhibition, A Year in Pictures, at Pratt Manhattan Gallery on November 12. The exhibition showcased winning student artwork from the VSA-NYC calendar competition, which is held annually by the New York City chapter of VSA. The participating students are on the Autism Spectrum, many with severe disabilities. The day featured an awards presentation and guest speakers.
David Marquis, executive director of Marquis Studios, acknowledged the students' achievements and introduced the speakers, whose remarks addressed the importance of the arts education for people of all ages and abilities. The speakers included Pratt Institute President Thomas F. Schutte; Carmen Fariña, New York City schools chancellor; and Gary Hecht, superintendent of District 75.
Ambassador Jean Kennedy Smith, founder of VSA, presented awards to students and teachers from VSA-NYC and Marquis Studios.
Providing arts-in-education services to New York City public schools, Marquis Studios works with students of all abilities and backgrounds to encourage exploration of visual arts, theater, music, architecture, dance, and other disciplines. The organization is the New York City affiliate of VSA, a non-profit affiliate of the John F. Kennedy Center for the Performing Arts that promotes art by and for people with disabilities.
Image: Pratt Institute President Thomas F. Schutte; Marquis Studios Executive Director David Marquis; Pratt Institute Provost Peter Barna; and Marquis Studios Director of Development Tessa Chermiset (photo: Timothy Mulcare)